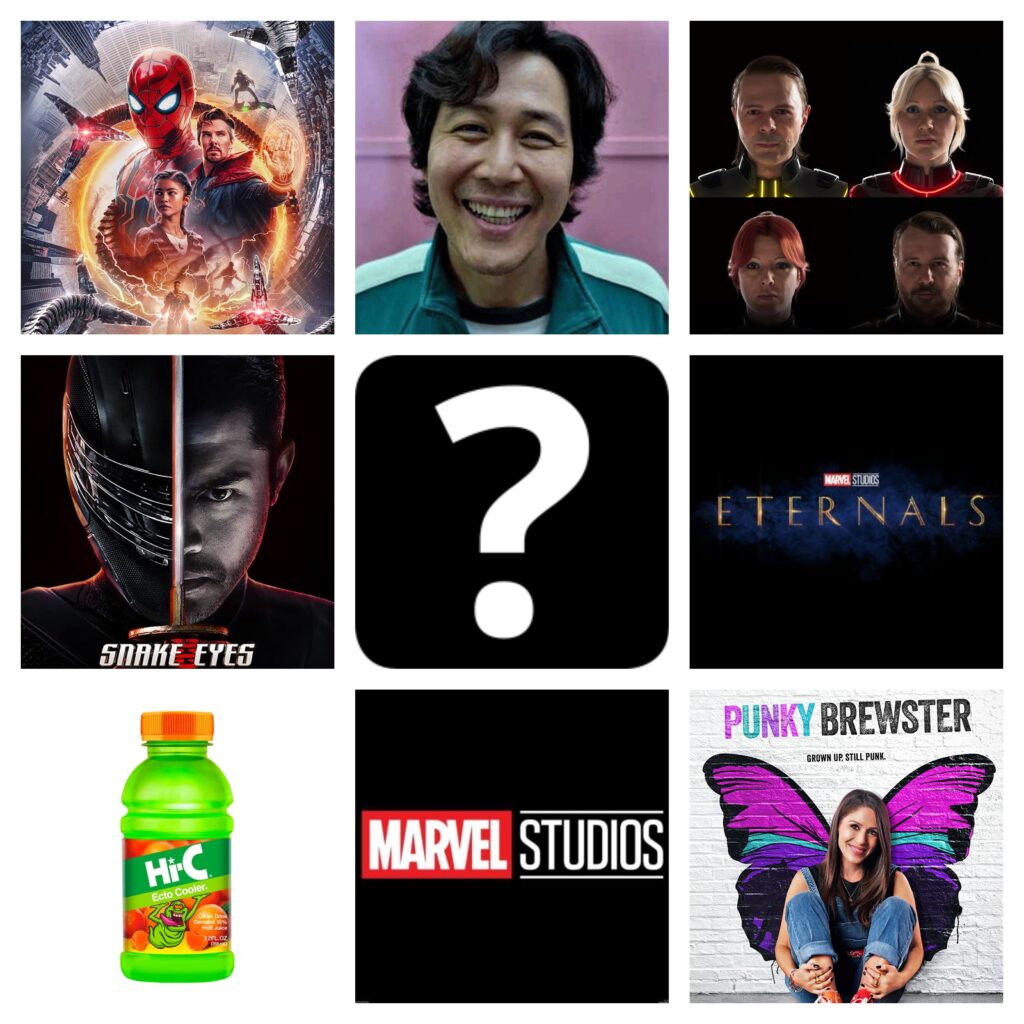 For the past few years, I've flirted with not doing this post, for the sheer fact that things just don't seem to be getting "better". I mean, the world keeps spinning, and life goes on, but as one COVID variant mutates into another variant, we get deeper and deeper into the "New Normal". It's a task just making it through the day, so who wants to take a look back at all of that? Still, you're supposed to celebrate your "wins", and appreciate the things that brought you even a little sliver of joy. After all, this was a big year for the site, as it was officially rebranded as WestWeekEver.com. I couldn't let the year pass without at least commemorating that! At the end of the day, I love pop culture, and there are still some highlights from the year that are worth one last look before we move forward.
Movies Watched in 2021
I actually tripled the number of movies I watched the prior year, as I only watched a measly 5 movies in 2020. What can I say? Everything was shut down, and I didn't take full advantage of the streaming options. So, this year, as theaters opened back up, and franchises resumed, I made up for lost time.
The Mitchells vs. The Machines
Black Widow
The Boy Band Con: The Lou Pearlman Story
Snake Eyes: G.I. Joe Origins
The Party Animal
Shang-Chi and the Legend of the Ten Rings
Eternals
New York Nights
Clifford The Big Red Dog
Red Notice
Eurovision Song Contest: The Story of Fire Saga
What We Left Behind: Looking Back at Star Trek: Deep Space Nine
Small Soldiers
Jingle All The Way
Spider-Man: No Way Home
I know this pales in comparison to many of your Letterboxd accounts, but I'm just not a huge movie guy. Anyway, I reviewed 1-14 on the site already, so use that search bar up top if you want to know my thoughts on any of these.
Top Posts of 2021
With pop culture changing by the week, a lot of what I write tends to get lost when a new post goes up. So, I try to write a few evergreen posts that will, hopefully, stand the test of time. Here's what I wrote this year:
A Farewell To Farms: Bidding Adieu To My FarmVille Empire
Let's Go To The Pasadena Toy Expo!
The WBW40 – Will's Top 40 Songs of 2021
West Week Ever Recipients of 2021
If, by chance, this is your first time visiting the site, here's how it works: After giving a rundown of the week's pop culture goings on, I decide on one person or thing that had the West Week Ever. In the past, I'd add a little "director's commentary" to this section, to give some insight on why that person or thing was chosen, as well as how the choice looks in hindsight. Then I got lazy and just started listing them. Well, guess what: the commentary is BACK!
2/26/21 – Punky Brewster revival
On social media, I've been pretty vocal about how directionless Peacock seems as a streaming network. It really feels like a dumping ground for ideas that wouldn't work in prime time, but might attract a niche audience online. Still, their shows aren't very "buzzworthy", and you tend to forget about them a week after they're released. While trying to find itself, Peacock went through this phase where it was decided it would be the home of revivals of NBC classics, including Punky Brewster, Saved By The Bell, and the upcoming Night Court. This plan was welcomed with mixed reviews, and NBC has seemingly backed off, as there's been no word on a season 3 for Saved By The Bell, and they pretty much have Night Court in the chamber, so they've got to see it through. That said, before the bubble burst on their nostalgia initiative, I thought Punky was a great fit for what they were trying to do. Go back and read my review – I really enjoyed it. But, like with all things Peacock-related, I forgot about the show a week later. Never revisited it to watch the rest of the season. I guess I wasn't alone, as NBC cancelled it after one season – a feat that was, up to that point, unheard of for Peacock.
7/16/21 – Marvel Cinematic Universe
At the time, they had just released Loki on Disney+, but they managed to release 4 other series, as well as 3.5 movies (Spider-Man had Sony doing some of the heavy lifting) in one year. I took quite a few extended breaks this year, so I didn't get around to giving my thoughts on the D+ shows. I actually still haven't watched Loki or What If?, but the MCU was hard at work in 2021!
7/23/21 – Giannis Antetokounmpo
Power forward for the Milwaukee Bucks, they had just won the NBA championship for the first time since 1971. I am NOT a sports guy, but it was significant, as I was actually familiar with his background from a CBS This Morning segment. In a way, this sort of thing is why West Week Ever exists: it's not always about the "obvious" choice, and maybe other non-sports folks learned something new from it.
7/30/21 – Snake Eyes: G.I. Joe Origins
Great ninja movie, but terrible G.I. Joe movie. Probably did nothing to instill hope in Hasbro that they can build off of it. Still, I know a lot of folks were boycotting it for reasons like "Snake Eyes ain't Asian!", and I just wanted to show that, despite the changes, it was still an enjoyable film.
Following the death of Alex Trebek in late 2020, all eyes were on the search for the next host of Jeopardy! This was the week that it was announced the show's executive producer, Mike Richards, would be taking over the host job for the regular show, while Mayim Bialik would host all primetime specials. Well, it also totally looked like Richards exploited his position to give himself the job, which made it seem like the whole guest host audition process had been a sham. The backlash was instant, and just after this post went up, Richards was basically forced to resign the position. Currently, the hosting duties rotate between Bialik and consecutive show record holder Ken Jennings.
The release of a new MCU trailer is always a big event, and this was no different. What was different, however, was that this was basically an unknown quantity. Even hardcore comics fans only had a passing familiarity with the source material. Would Marvel have another surprise hit, like they did with the relatively unknown Guardians of the Galaxy? That's what folks were hoping, at least, and we were all riding the high of those expectations this week.
8/27/21 – Spider-Man: No Way Home trailer
Again, new MCU trailer. But buckle up, 'cause this ride is about to get bumpy. I'm actually kinda glad I took a blogging break because I feel the moratorium is up for me to be called a "hater" if I give my true feelings about this film. At the end of the day, I didn't really like it, and I'm gonna tell you why: it felt like Fan Service: The Movie. When I wrote about this trailer, I said that the film was bound to disappoint because fans had projected so many expectations on it. Still, to talk to anyone on the street, No Way Home was "the best Spider-Man film yet!" I disagree.
SPOILERS
A lot of fans hated the "Iron Boy" depiction of Peter Parker in the MCU, but I actually liked it. With the absence of Uncle Ben, he still needed that father figure to look up to, and Tony coming into his world just broadened his horizons. No, fans wanted the down-on-his-luck Parker, who can't catch a break. And No Way Home feels like it took the long way to get him there. The arc of the MCU/Sony films is Homecoming is where he's coming into his own. Meanwhile, Far From Home does the whole "Hey, there's a Multiverse. Sike! Just kidding." Then, No Way Home comes along and says "OK, there really is a Multiverse". It basically renders Far From Home unnecessary, and you really only needed the setup of Parker's identity being revealed to get to No Way Home, which could have been accomplished at the end of Homecoming, if we're being honest. They essentially "wasted" a movie with the second one, based on how the third one is staged. So you could say I didn't like the effect that No Way Home had on the overall trilogy.
Next, I didn't really love the appearance of Maguire and Garfield. There are bright moments, like Garfield getting his redemption by saving MJ, but ultimately it felt like it ran too long and too cutesy. The emotional weight of May's death is overshadowed by "OMG! There's more Spider-Manses!" I feel like the "less is more" approach would have worked better with them. Show them, but don't have them help Holland carry the second half of the movie.
Finally, call me dumb, but I don't fully understand the spell Strange cast at the end of the movie. Everyone was supposed to forget that Peter Parker was Spider-Man, right? Instead, everyone forgot Peter Parker entirely. I get that doing it this way helps set up more story possibilities down the road, but as the spell was cast, they should have just lost their memories regarding Peter as Spidey. Ned and MJ should still know who he is. Happy should know who he is. It helps that Tony and May are dead now, so his strings are cut, but it felt clunky. How does one go "off the grid" in 2021? He's not even enrolled in school anymore, as you see the GED study guide in his moving boxes.
I love Spider-Man. He's my favorite Marvel hero, and I'm fine with different depictions of him. I've liked the I-can't-win Parker, and I also love the eras when he actually manages to get his act together and successfully juggle both parts of his life. The more I sit and think about how he was handled in the MCU, however, it sort of leaves a bad taste in my mouth. I know I'm not alone there, but I may be alone for the reasons I just laid out.
I feel like this should have been a bigger deal than it was. After FORTY YEARS, ABBA was getting back together. Maybe they just don't have a huge US following compared to internationally. I mean, when the album came out, I looked for it at 3 different Targets. No, it wasn't sold out. They just hadn't ordered it. Anyway, the joke was on me, as there was only ONE good song on that thing, and you already heard it in my post: "Don't Shut Me Down". The rest of it is pretty forgettable. I know they've got their whole CGI stage show coming, but I wonder if this is what they want for their legacy. They could have been remembered for "Dancing Queen", but now there's this dud of an album that's a footnote to the end of their time together.
Ah, the Tiger King of 2021. It burned bright, and burned fast. They probably should have filmed seasons 1 and 2 back to back, just to capitalize on the momentum. They hadn't decided on another season at the time, but now the rumor is that the next deal will be for seasons 2 AND 3. Anyway, for 2 weeks, this was EVERYWHERE, and it hit just in time for Halloween.
66 million people tuned into DC's virtual fan event, where new trailers for Peacemaker and The Batman premiered. It was a big deal for DC, but it still feels like they're playing catch-up to the competition. Peacemaker has been well-received (I haven't watched it yet), but I just can't muster any enthusiasm for The Batman. The trailers have done NOTHING for me, and I'm a Batman guy! I'll see it, but begrudgingly.
There was a time when a new Marvel film was almost guaranteed to have the West Week Ever, as they were tentpole affairs. Ever since Phase 4 started, though, things haven't been so predictable. Black Widow didn't have the West Week Ever, nor did Shang-Chi. If I'm being honest, I haven't loved Phase 4, at least as far as the movies go. My enthusiasm has turned to the Disney+ series, as the movies seem like Kevin Feige just trying to fulfill a promise he made to someone long ago. Black Widow was a day late, and a dollar short. And Shang-Chi, representation aside, had a really bad CGI'd 3rd act, and a villain who was never really *villainous*. Eternals, however, was swinging for the fences. Was it a miss? To some. Hell, I didn't LOVE it, but it gave me a lot to think about, which isn't something these movies always accomplish. I said that it was an MCU film for DCEU fans, and I stand by that. Your mileage, however, may vary.
To commemorate the release of Ghostbusters: Afterlife, Hi-C re-released Ecto Cooler. The catch, though, was that this time it wouldn't be sold at retail (Understandable, since the supply from the Ghostbusters (2016) promotion eventually ended up at Big Lots). No, this time Hi-C wanted you to swear your fealty to the precious green nectar. They were never clear on HOW you could get it, but they set up social media accounts, and basically let folks do everything from show off their Ghostbusters shrines to having them slap their mamas, just to get a shot at the limited edition drink. In the end, the usual suspects seemed to win out, so who knows what the actual criteria were for this thing. Anyway, I didn't have a horse in this race, so I was just Sting, watching from the rafters, on this one.
Again, not a sports guy but, as a Maryland guy, I was intrigued by the idea that our hometown hero, Cal Ripken Jr., might have been cucked by Dances with Wolves. Even if it wasn't true, it was quite the urban legend that Kevin Costner had slept with Ripken's then-wife, and then the subterfuge that followed in order to preserve his streak. I honestly never got around to listening to the podcast, but I read enough interviews with the guys behind it that I felt confident I had heard all I needed to hear. Friends who did listen said that it's a lot of inside baseball – no pun intended.
12/17/21 – NBC Tuesday Night Comedies
Oh, I had so much hope for these. I hear their audience is fading at the moment, and I really don't see NBC doing anything to rectify that. I really loved the pilot to American Auto, but I didn't realize they were going with a serialized story instead of standard episodic television. For some backstory, Ana Gasteyer's CEO character gets in some hot water coming into the job, so she announces that the company will release a budget car for $10,000, which can't really be done safely. So now every episode is another step in them trying to bring the "Pico" to market. It spends more time fleshing out the car than the characters, and I don't feel we know them well enough to really care about this endeavor. This might have been an interesting season 2 retool of the show, but only after the characters had been well established. I just don't feel, 6 episodes in, that we really know who these people are. That's a problem.
I ended up liking Grand Crew way more than I expected, but every episode since the pilot has felt like a filler episode. It's basically if Friends had been mashed up with Seinfeld. It's a show about 6 Black friends who hang out at a wine bar, but it's ultimately a show about nothing. Every episode's A-story feels like a B-story, and I just wonder when is it gonna get *good* again.
So, there you have it – my look back at some of the highlights of 2021. But wait! We all know why you came here: You want to know which thing had THE West YEAR Ever. Sometimes I look at the list and see which thing appeared more than once. Sometimes I pull a wild card out of thin air (like last year's recipient, Jake from State Farm). This year was a bit easier.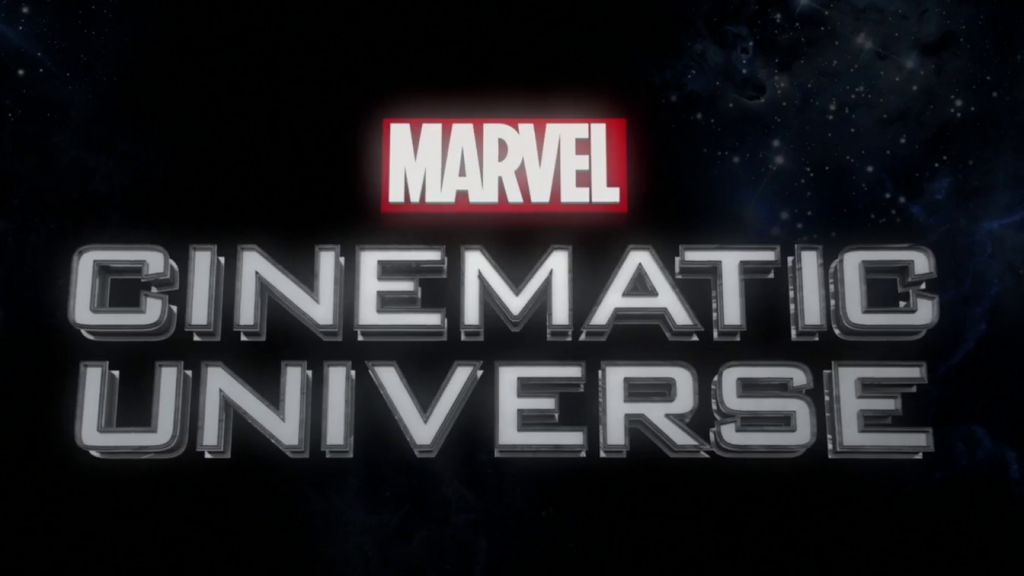 2021 saw an attempted return to normalcy, with productions resuming, and theaters opening back up. For those willing to venture out, there were new movies, like Black Widow and Eternals. For those who still wanted to stay in the safety and comfort of their homes, they could still participate in the Marvel Universe via Disney+'s offerings. If you were a Marvel fan, there was something for everyone in 2021. So, with 4 trips to the podium this year, the Marvel Cinematic Universe had the West YEAR Ever of 2021.
I leave you with this little gem, and our first celebrity "endorsement"! A HUGE thanks to my buddy, Special Forces, for getting this for me.
Be sure to follow @westweekever on Twitter for all site news and updates!