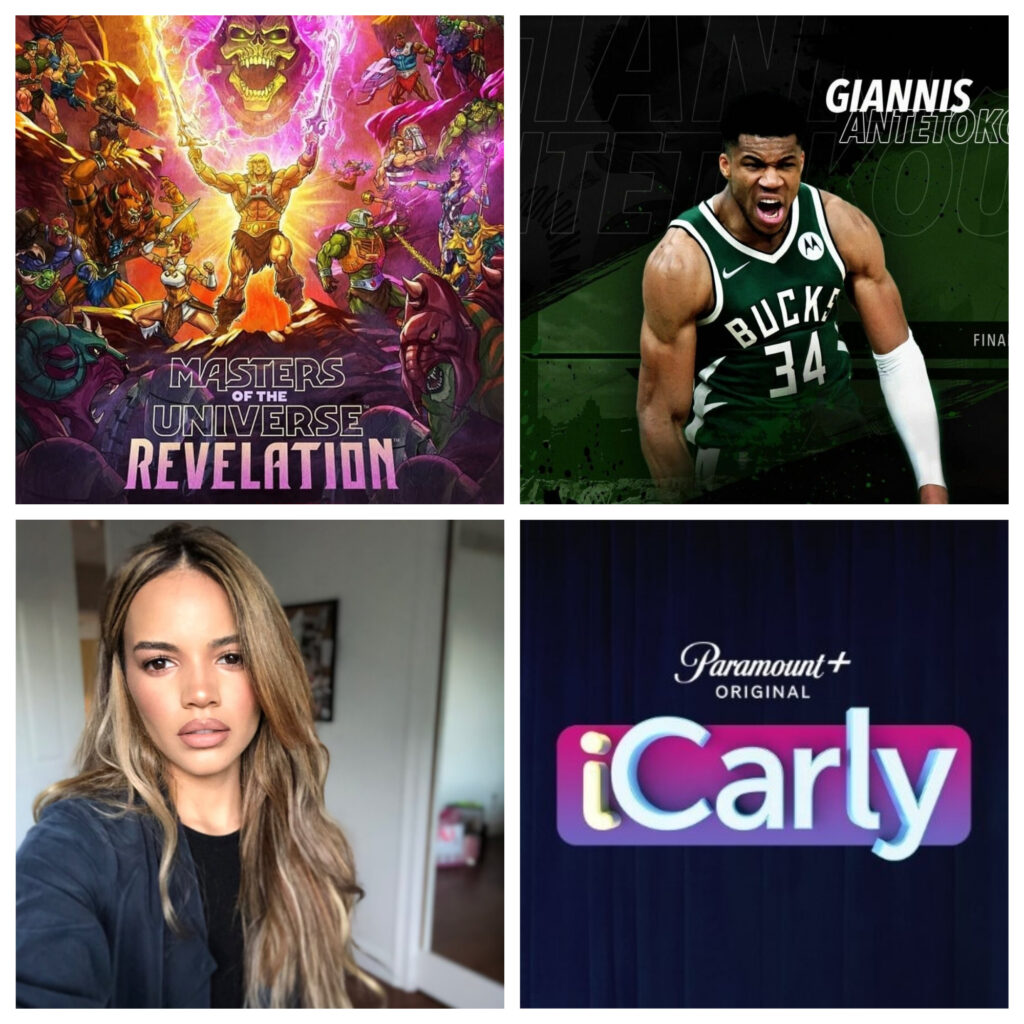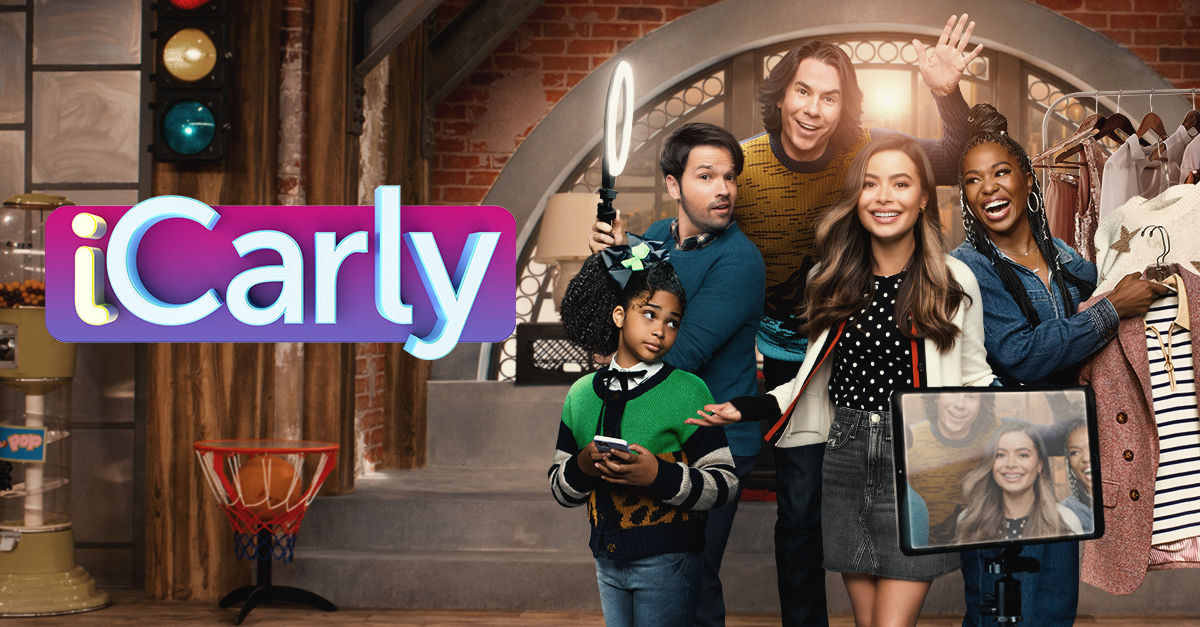 Happy early birthday, Carly Shay! Yeah, I spent the past week binging the new iCarly on Paramount+, where we learned that Carly's birthday is July 24th. Anyway, I'm really digging this series, as it perfectly answers the question "How Do You Make An Adult Version of a Kid's Show?" Like, it's still iCarly (which I loved, even though I was WAY too old for it), but it tackles more grown-up themes (but not in a Very Special Episode Fuller House kind of way). Carly's new best friend (SPOILER: Sam joined a biker gang) is bisexual, Spencer is finally a rich artist, Freddie has gone through 2 divorces and adopted his stepdaughter. My favorite example of the more mature themes is an episode where Spencer unknowingly hires an escort to date Freddie in order to boost his self esteem. We're 8 episodes into a 10-episode season, but I'm glad to know that it's already been greenlit for a second season.
Controversy Corner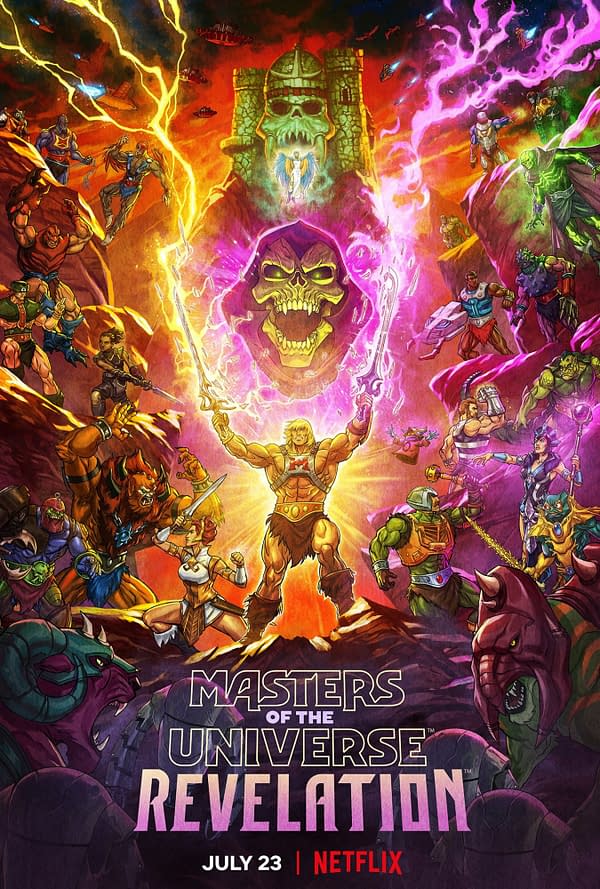 So, let me preface this by saying that He-Man has never held a special place in my nostalgia bank, so I really couldn't care less about the franchise. So, this is my perspective, as an outsider, looking in.
Now that I've gotten that out of the way, the Masters of the Universe fans were Big Mad when it was believed that Kevin Smith was pulling a bait & switch with his new Netflix series, Masters of the Universe: Revelation. Designed to be a sequel to the original He-Man and the Masters of the Universe cartoon from the 80s, an initial teaser trailer was released last month that pretty much looked like it was comprised of footage from the first episode. Then, rumors started trickling out that the show wasn't going to be about He-Man at all. Instead, the focus would be on female character Teela, who now may be a lesbian with a POC partner. Smith tried to get out in front of these rumors, in an attempt to debunk them. Then, a full trailer was released earlier this month, which seemed to confirm these theories, seeing as how Teela does the voiceover, and there doesn't appear to be any new footage of He-Man himself. Suddenly YouTube lit up with response videos touting "Kevin Smith Lied!"
As with all nostalgia properties, these fans are upset that beloved "canon" has been violated. They say that Teela was never gay in the original show, and that the creators are just "pandering" to a vocal minority. Also, they don't understand how you can have a MOTU show that doesn't revolved around He-Man. I have a different take, however, so bear with me, as I think this is a matter of semantics: To my understanding, the original show was He-Man and the Masters of the Universe, which implied "He-Man is the Big Dog, and the rest of the flunkies are the Masters of the Universe". This series, however, kinda showed its hand with the title alone: it's simply Masters of the Universe, AKA "The flunkies take center stage". Titles matter. After all, I was the one who, from the beginning, pointed out that it was important that the show was called How I Met Your Mother and NOT How I Met My Wife, but I digress…
When it comes to these properties, why can't they do something new with it? Maybe Teela was always gay. I mean, it's not like an 80s weekday cartoon was gonna tackle something like that, but a 2021 TV-14 streaming show can. Maybe Teela turns out to be a more interesting character than Prince Adam. I always just found the whole thing boring, so anything that jazzes it up is fine by me. I just can't get mad at this kind of stuff anymore because if it sucks, the fans won't support it and that will be it. It's kinda hard to feel bad for MOTU knowing there's an entirely different, second show in development, so it gets an unprecedented 2 chances at bat within a relatively short window. This could very well just become a pop culture footnote, kinda like ThunderCats ROAR! In my walks of life, I've known MANY (and I mean MANY) gay MOTU fans, so the idea that they're getting representation doesn't feel like pandering to me. To me, pandering is when it's an empty gesture that no one appreciates. I think some folks will appreciate this. At the end of the day, I don't think anyone can really pass judgement on the thing until it's released. Since a lot of folks stayed up late to watch it (it was released in the wee hours of the morning), I guess you've made up your minds by now.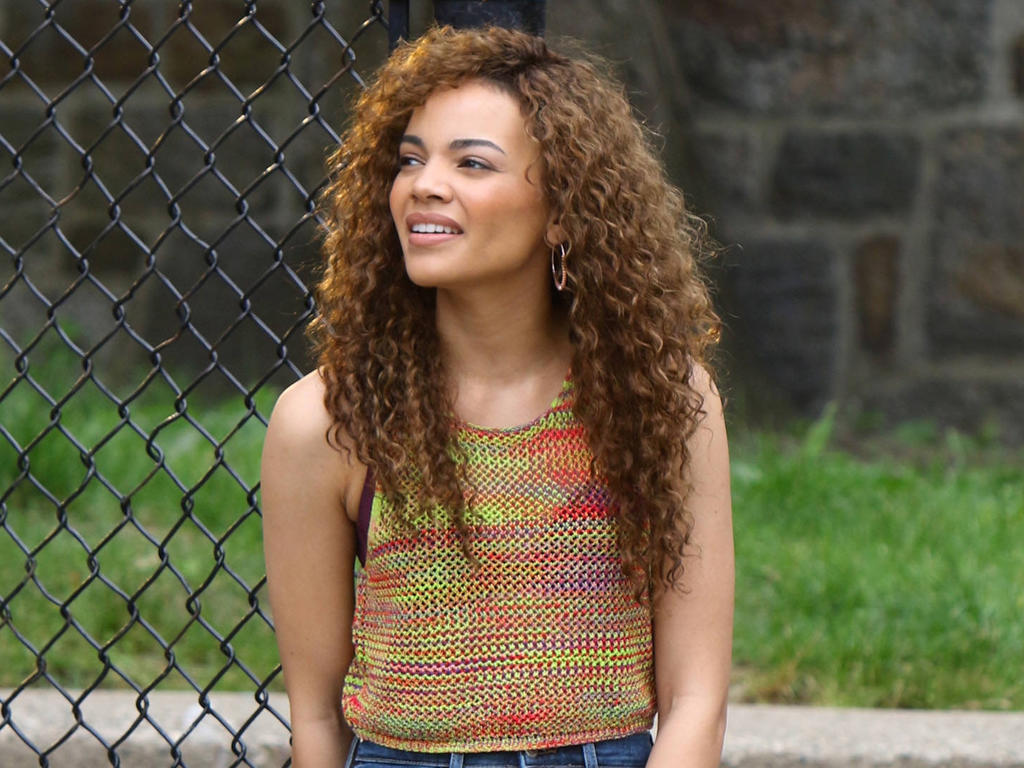 Speaking of pandering, there were also cries of that when it was announced that Leslie Grace has been cast as Barbara Gordon/Batgirl in an HBO Max film that's in development. There was outcry because Grace, who is Dominican, isn't considered the "right" color for the role. Historically speaking, that is correct, as Barbara Gordon has been White (I can't bring myself to type "Caucasian", as it always reminds me of that Katt Williams quote about "the Mountains of Caucasus" and I crack up). However, Warner Bros seems to want to tie everything Bat-related into the upcoming Robert Pattinson-starring The Batman film. One example of this is the Gotham PD series, which is to be set in that universe. Well, in that universe, Commissioner Gordon (Barbara's father) will be portrayed by Black actor Jeffrey Wright, meaning that the race swap is justified. But haters gonna hate. I don't see it as a move to placate Black viewers. I just see it as the fact that the race of these characters doesn't matter in most cases. Anyway, half these things in development never even get completed, so I'm not getting my blood pressure up engaging in discourse over something that may never come to fruition.
Things You Might Have Missed This Week
It was announced that Frank Fritz would not be returning to American Pickers, amid a feud with costar Mike Wolfe. I wonder if this had anything to do with it…
Based on high Nielsen streaming ratings, despite its cancellation, there are rumblings that the suspense drama Manifest might be un-cancelled by NBC and Netflix.
In a weird twist of the multiverse, Victoria Cartagena, who played Detective Renee Montoya on Gotham has just been cast in the 3rd season of The CW's Batwoman – as Detective Renee Montoya.
Speaking of The CW, history repeats itself as Madeleine Mantock is leaving the Charmed reboot after 3 seasons, just as Shannen Doherty left the original incarnation. There's no word if Rose McGowan is waiting by the phone.
Michaela Coel has been cast in Black Panther:Wakanda Forever, which caused folks to think she might be portraying the X-Men's Storm. On the flipside, there's also a rumor that she might be replacing Letitia Wright as an aged-up Shuri, following Wright's anti-vaxxer tweet drama from last year.
There was an uproar when a White cosplayer won the costume contest at this year's Blerdcon. She was subjected to so much online harassment that she has since returned the prize.
Speaking of White people, y'all LOVE Grease, which is why some of you are probably happy that Paramount+ has greenlit a prequel series, called Grease: Rise of the Pink Ladies.
VH1 is reviving The Surreal Life, this time with Stormy Daniels, Dennis Rodman, Frankie Muniz, and some other folks I've never heard of, so they're probably from one of Dr Drew's cash grab trainwreck "recovery" shows.
There are rumors that professional wrestlers CM Punk and Bryan Danielson (WWE's Daniel Bryan) are about to sign with All Elite Wrestling, pretty much cementing the fact that I'll never watch All Elite Wrestling now.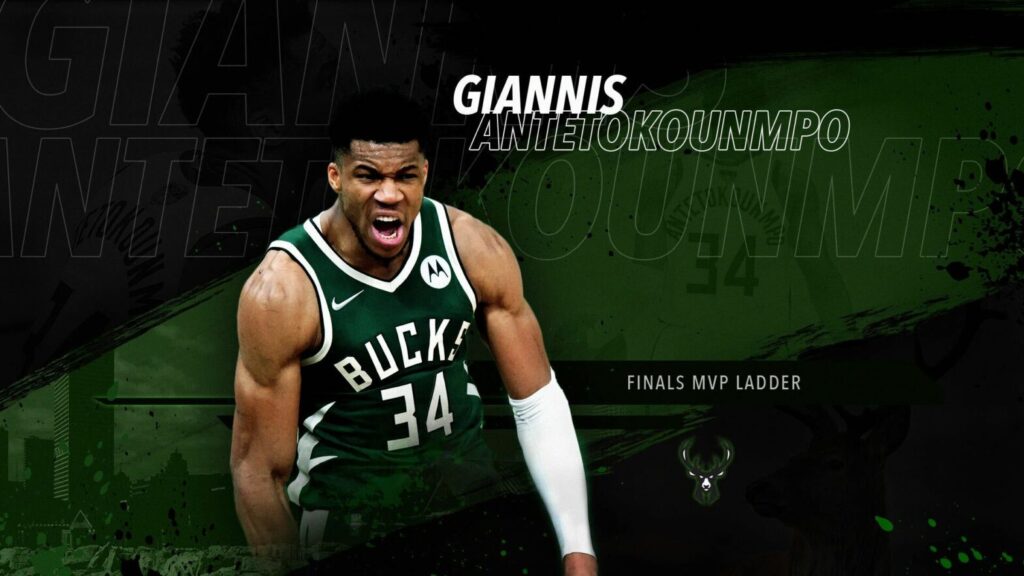 I'm not a sports guy, but even I couldn't ignore the success of the Milwaukee Bucks, as they became the NBA Champions for the first time since 1971 this week. A lot of their success is due to power forward #34, Giannis Antetokounmpo. Giannis (I ain't writing that last name more than I have to!) is originally from Greece, and was selected by the Bucks in the 2013 draft. I once saw a CBS This Morning segment on him and his brothers, and their story is really inspiring. A child of Nigerian immigrants, he couldn't obtain Greek citizenship (thereby preventing him from traveling outside the country) until mere weeks before the draft. I could go on and on, but y'all have Wikipedia. That's where you'll also find out that Giannis is only the 3rd player to win MVP and Defensive Player of the Year during that same year (2020 – and the other 2 were Michael Jordan and Hakeem Olajuwon). I like him because he just seems like a nice guy. I don't get the air of ego from him that you get from a lot of star athletes. In any case, for bringing some joy to Milwaukee, and by being the best, Giannis Antetokounmpo had the West Week Ever.