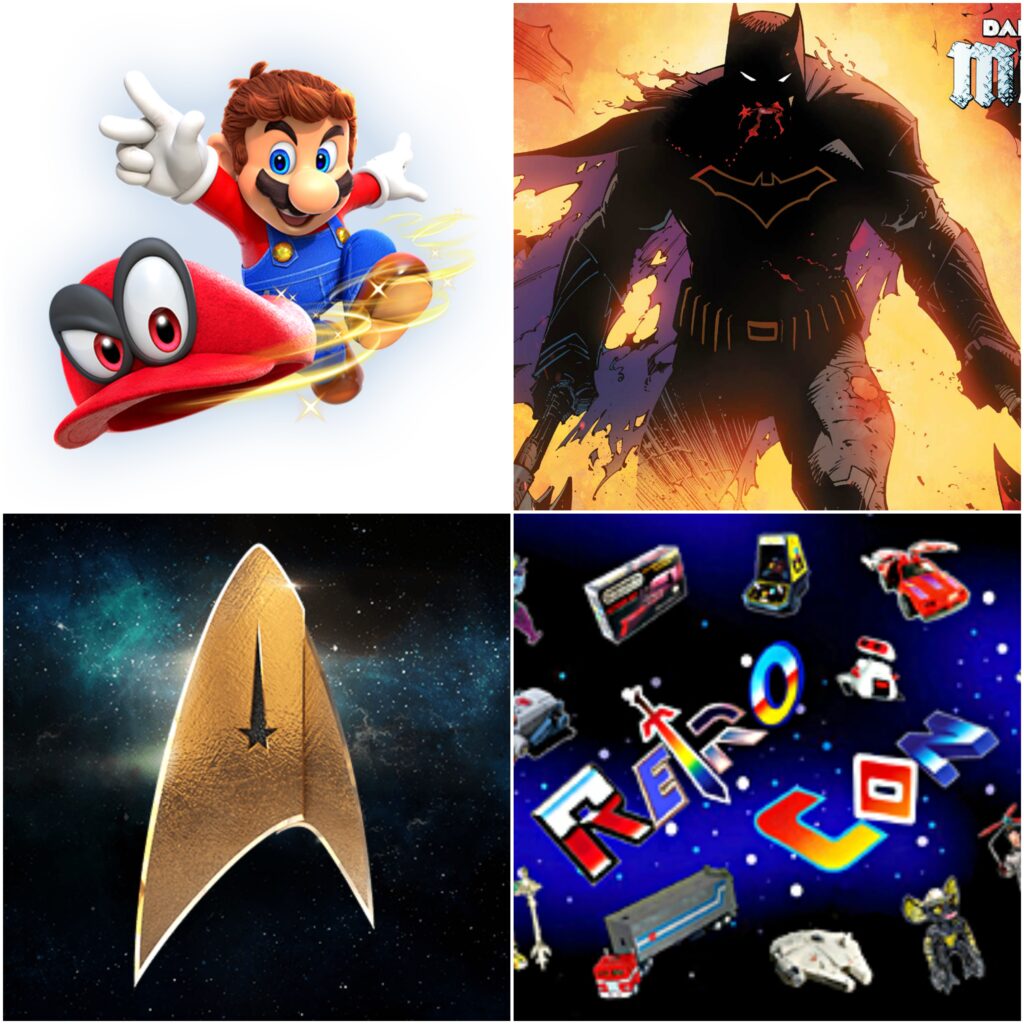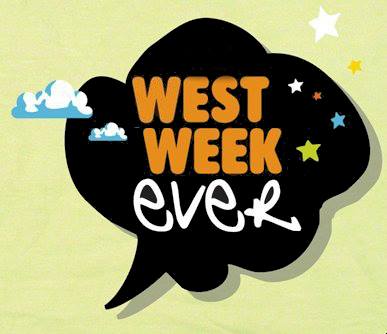 Work is killing me right now, so I had to take a week off. As we return to our regularly scheduled program, I thought we'd take a closer look at what I've been up to in the world of pop culture.

Two weekends ago, my buddy @classickmateria and I journeyed up to Oaks, PA for Retro Con. I believe this was the 5th year of the show, and I've been to four of them. If you've never heard of Retro Con, they describe themselves as " a pop culture and memorabilia show catering to anything considered 'retro', especially the 80's! Transformers, Star Wars, GI Joe, Ghostbusters, He-man, classic video games, etc.."
After attending for 4 years, I have mixed feelings on the show itself. I've been to SDCC, so I'm a bit of a con snob. As a convention, it's a shitty show. It has never really deserved to be a 2-day affair except for the fact that it's located in the middle of nowhere, so you've got to find a way to justify the travel. On the other hand, it's a great meetup spot for Twitter friends. I see more folks at Retro Con than I see in any other place throughout the year, and this year didn't disappoint. At some point during the day, I spent time with @RD80s, @LamarRevenger, @Jordamus_Prime, @3BlackGeeks, and @DeeTheBlackGeek. These regional shows are great for putting faces to screennames, so that's pretty much what I look forward to when I go.
The problem with Retro Con is that it's not really a convention, but rather a toy show. If you're wondering what the difference is, it's that a convention is more of an experience. There are guests, and panels, and a certain sort of ambiance to the venue. A toy show is usually in a place that's not too fancy, where dealers set up their WWE folding tables and pile them high with dusty old toys. The fact that the venue looks like a really big high school gymnasium, and the WWE tables runneth over, this was a toy show. Sure, they try to have panels and guests, but it's nothing to really write home about. This year, the marquee guests were Dirk Benedict and Dwight Schultz from The A-Team. Meanwhile, they also had voice actors Rob Paulsen and the dude who played Destro on G.I. Joe. My friends checked out some of the Q&A sessions, but I really preferred to spend my time digging through the nostalgia.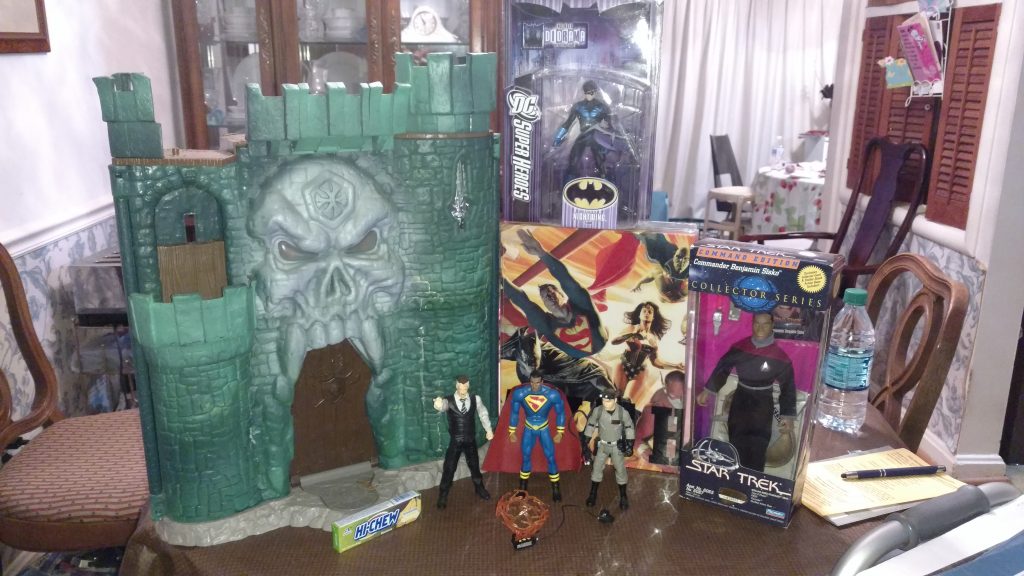 Here's my haul from the show. With the exception of one item, I didn't pay more than $5 for anything, so I was pretty proud of myself. Let's take a closer look at what I got, shall we?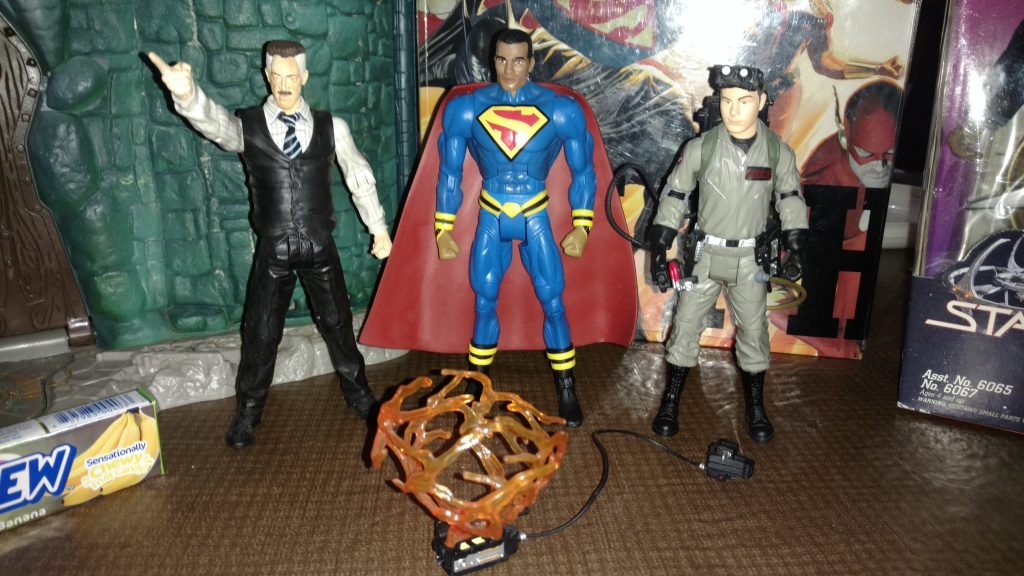 I collect movie-based Marvel Legends…who am I kidding? It started at movie-based, and then I added X-Men, and then I added Spider-Man, and now I basically collect them all. Now, this J. Jonah Jameson isn't technically a Legend, but he's the right scale, and he does a little angry dance when you push the lever on his back. So, he had to come home with me. Next up is who I affectionately refer to as "Obama Superman". Technically, he's Earth-23 Superman, who's Black and also happens to be the President of the United States, who happened to debut while Obama was in office. I always kinda wanted this figure, but never wanted to pay retail for him. Little did I realize he would continue to the Black Hero Shrine I was unwittingly constructing that day. Also in this batch is The Rookie from Mattel's Ghostbusters line. If you're a toy guy, and haven't been hiding under a rock, you know that the original 4 Ghostbusters have started popping up at Five Below stores. These things were originally $20 a piece, and now you can buy the team for that price. Still, The Rookie is an interesting character to me because he's from the video game, and he has gone on to star in the comics. With the exception of Louis and Janine, he's the only additional Ghostbuster added to the team in over 30 years. To me, he's a Must Have, so I didn't mind paying $10 for him complete.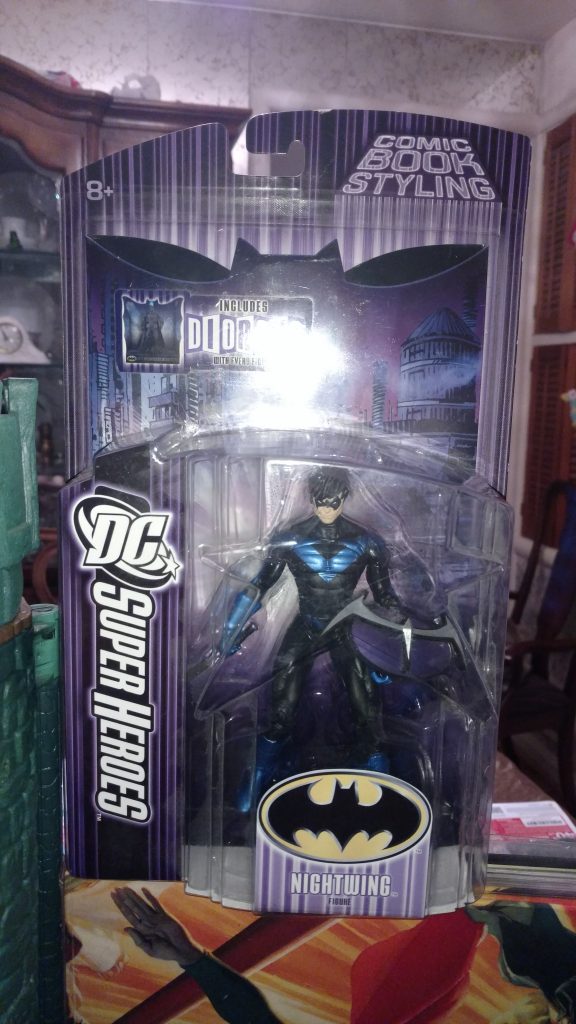 This Nightwing came from a 2 for $5 table. I still don't know what the catch was, considering this figure still goes for about $30 online. It's the precursor to Mattel's DC Universe Classics line, so the articulation is slightly limited. I already have the figure, but I wasn't about to leave it behind for $2.50, so I snatched him up immediately.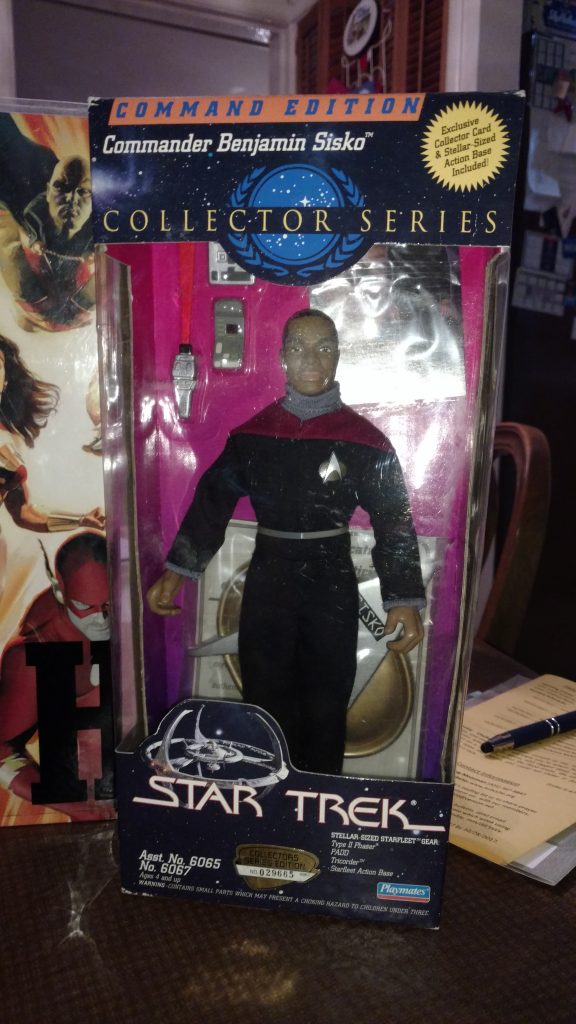 To round out that Nightwing purchase, I HAD to have this doll of Black Space Jesus himself, Commander Benjamin Sisko. I have always loved Deep Space Nine, and my recent rewatch of the show has made me appreciate Sisko so much more than I did in the past. My kids are gonna need some kind of characters in fiction to look to (#RepresentationMatters), so I might create a Black Hero Toy Shrine with him and Obama Superman and Winston from Ghostbusters as a modern-day Black Jesus presentation in the living room.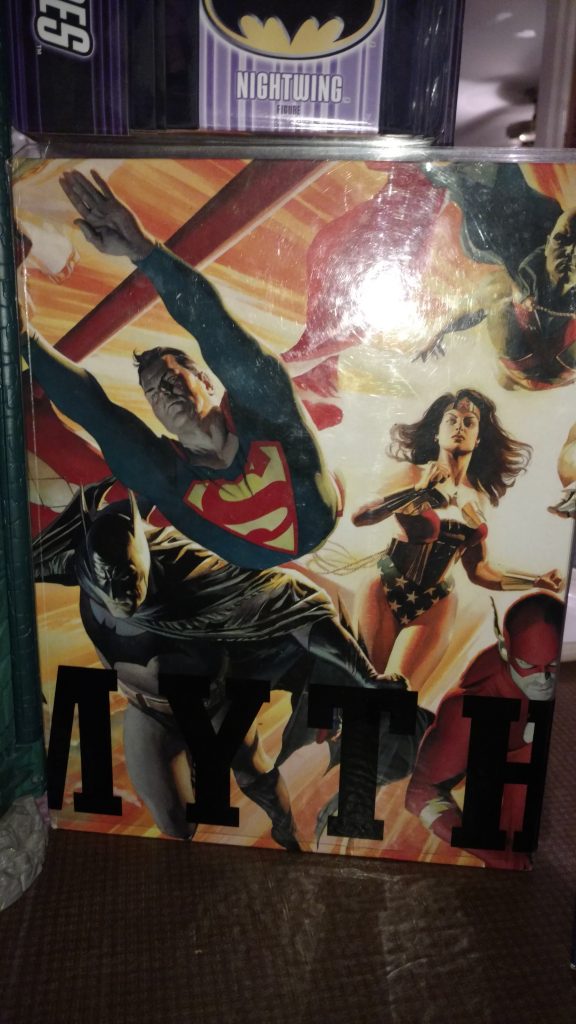 I always wanted this Alex Ross DC Mythology book, but never felt like dropping $75 on it when it was first out in stores. At $5, though? It wasn't even a question!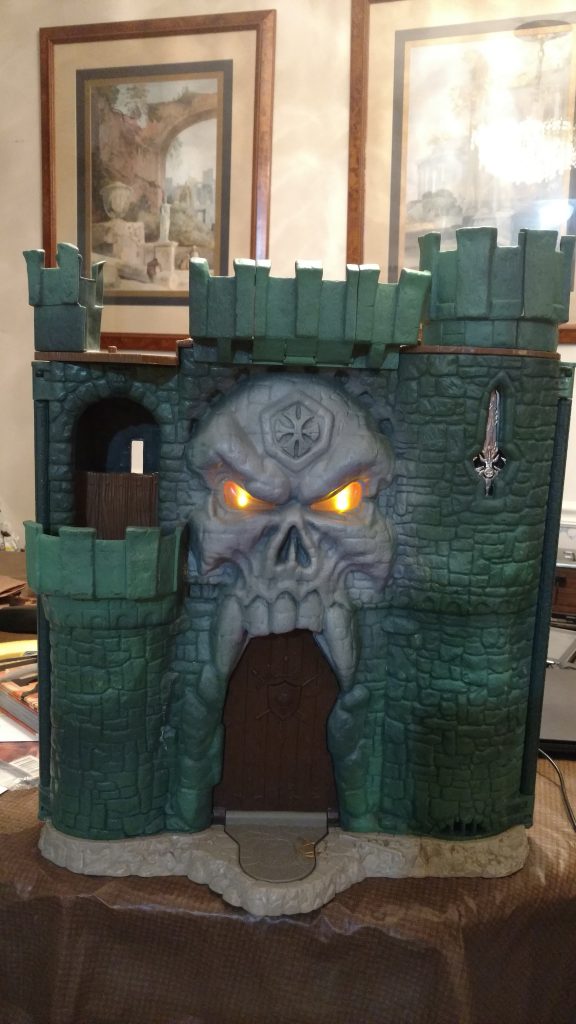 Finally, I really wanted a last minute deal to close the show out on. After all, I swear by the fact that dealers don't want to take that shit home, so Sunday afternoon is when you can strike the best deals. The show closed at 4, and folks were walking to their cars. Some dealers had already packed up and left hours earlier, but the folks who were there to make money stayed put. Jordan and I did another lap around the floor, and he told me about a Castle Grayskull he'd seen but didn't have any room for. And the kicker? The guy was going to let him have it for $5! I HAD to have it. We found the dealer, and I thought he'd try to jack up the price on me, but he said he'd offered it to Jordan for $5 so he'd honor that deal for me. SOLD!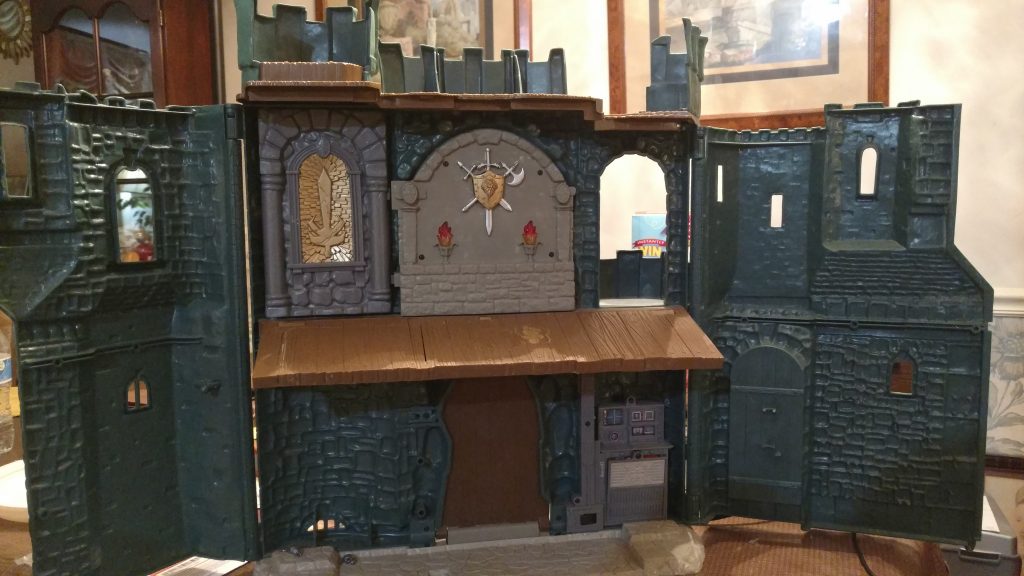 I'm not even a Masters of the Universe guy, but I know not to leave behind a 200X Castle Grayskull when it's only gonna cost me one figure in cash. It needs to be cleaned up a little, and it's missing some small parts, but the electronics still work and it's a great display piece. I've already got it up on some local sale sites and apps, so hopefully I won't even own it by the time you read this. What? I ain't got no room for this thing!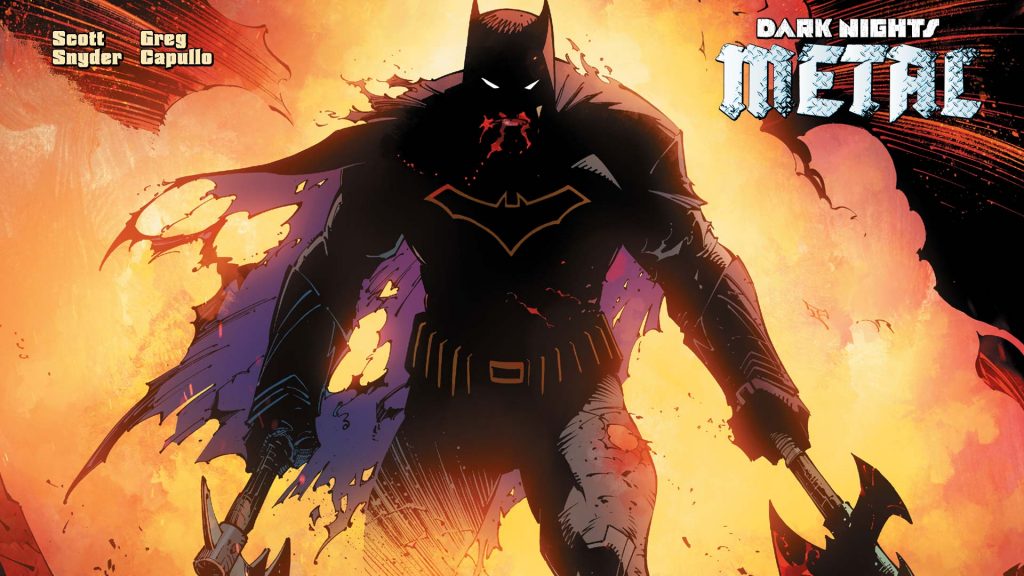 In comic news, something interesting happened to me a few weeks back. You see, I was on Twitter talking smack, as I'm wont to do, about DC's latest event, Dark Knights: Metal. I've been kinda anti-writer Scott Snyder because he blocked me on Twitter a few months back, and I was butthurt about it. I figured he had seen me talking trash about his Batman run at some point and time, and didn't like what he read.
Anyway, later that night, I get an email from…Scott Snyder. Apparently he had been doing a Twitter search for folks talking about the series, and he had come across my Tweet (odd, seeing as how I'm blocked). He thanked me for taking a chance on the series even though I hadn't been a fan of his Batman run. Well, I was so taken aback by this that I HAD to write him back. I won't print the emails 'cause I didn't ask his permission or anything, but basically I told him how I had been butthurt about the blocking, and that while I wasn't exactly a "fan" of his run, I had still bought every issue of it. I also took the opportunity to tell him how I felt his Batman "danced between the raindrops of continuity", so it never felt like he was moving the character forward.
In any case, it was a long, rambling response, but he wrote back and apologized for the block. He said that it had probably been an accident, as he would've tried talking to me instead of just outright blocking if he'd read I hadn't liked his run. He said he'd have to digest the rest later. I never heard from him again, but I'm unblocked! Now to get Amy Schumer to do the same…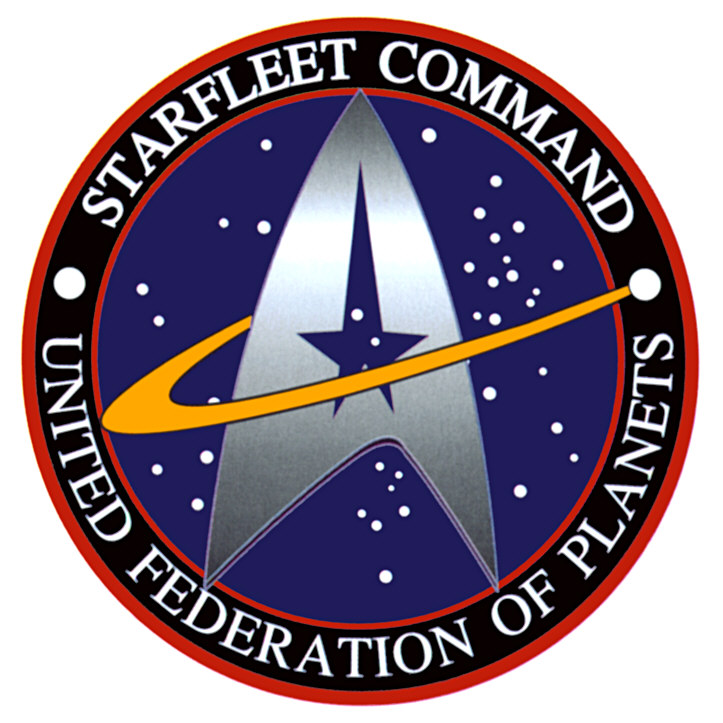 In TV news, I am officially retiring from the Heroes & Icons All Star Trek programming block. If you remember, I told you a few months back of how I'd discovered the digital subchannel Heroes & Icons, and how they showed all 5 Star Trek series every night. When I first started, The Next Generation and Voyager were in their 7th and final seasons. After watching their finales, I hung on for the end of Deep Space Nine, as it's my favorite in the franchise. When that was over, I told myself I'd finish out Enterprise because my friend Brandon swore that it was better than I thought it would be. And he was right.
Sunday night was the airing of "These Are The Voyages…", which is the series finale of Enterprise. If you've never seen it, it's a HUGE slap in the face to the Enterprise cast and fans, as it's framed as a holodeck sequence aboard The Next Generation's Enterprise-D during that whole Pegasus incident with Riker. So, technically, the Enterprise crew doesn't even appear in the episode, but rather their holographic representations do. Enterprise's producers once said that they wanted to give a love letter to the fans, as they knew it would mark the end of Star Trek's continuous 17-year run on television. Over time, however, they've even come to realize their hearts might've been in the right place, but the execution was not. In the end, Enterprise was a much better series than people claim, and it was never treated well. Hell, it didn't even get the requisite 2-hour series finale that all the other Trek spinoffs got. Nope, they crammed 4 years' worth of character development into one hour and a senseless death.
Anyway, I don't retire out of anger. Not entirely. I retire because I've done what I set out to do. I revisited old friends, and gained a new appreciation for new ones. I'll still check in from time to time, but it's no longer "destination television" for me, as I accomplished what I wanted to do. When I say it's not entirely in anger, I refer to the motley crew of fans I met while livetweeting the show. You see, Heroes & Icons set up the #AllStarTrek hashtag to use while tweeting along with the show. While doing so, I was constantly reprimanded by fans who had co-opted the hashtag. "Don't tweet spoilers!" Um, Deep Space Nine ended TWENTY-SIX YEARS AGO. "Watch the language, as there might be children present." It's midnight! Put those little fuckers to bed! While there were a couple of nice people, I just came across a bunch of miserable folks who refer to themselves as "Captain" and other fake ranks I'm sure they don't hold down at the gas company or wherever the fuck they work in real life. So, no, I won't miss them. So, thanks for the memories, Heroes & Icons. It was nice to revisit the 24th (and 22nd) centuries for a bit, and I know where to find ya when I need ya. Oh, and new Trek ranking: DS9>TNG>Enterprise>Voyager>TOS. FIGHT ME!
Things You Might Have Missed This Week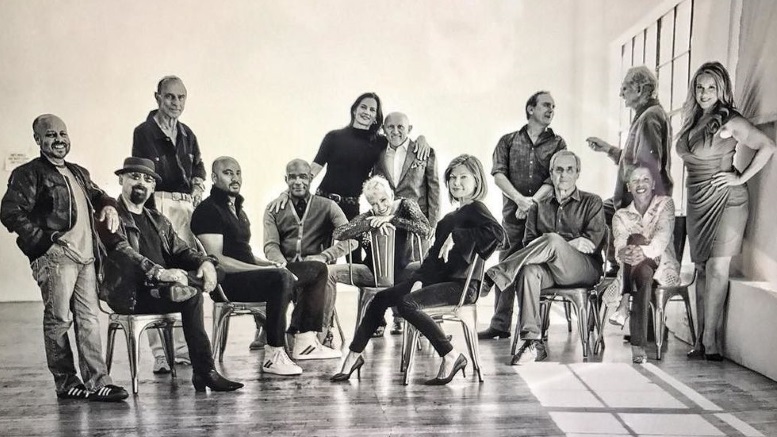 We got this amazing Star Trek: Deep Space Nine reunion pic. Oh Lord, what happened to Leeta?
Netflix's The Punisher will premiere November 17th – the same day that Justice League hits theaters. Marvel actually did DC a favor, because the only thing that's gonna make Justice League look like a ray of sunshine is the goddamn Punisher…
Speaking of DC, they apparently want Gareth Evans to direct a Deathstroke movie.  Yup, the company that owns Batman, Superman, Wonder Woman, and friggin' Booster Gold, thinks the world is clamoring for a Deathstroke movie.
Star Trek: Discovery has been renewed for a second season on CBS All Access. I have to admit I was wrong because I swore a second season wouldn't end up on that streaming service. That's still not enough to get me to subscribe.
The Han Solo Star Wars movie will be called Solo. It has no "wow factor", but it works.
We basically got our first cancellation of the fall TV season, as ABC's Ten Days In The Valley will be given a Saturday night burn-off.
Ryan Potter of Supah Ninjas/Big Hero 6 fame has been cast as Beast Boy in the live action Titans series
Speaking of Big Hero 6, Big Hero 6 The Series will debut November 20th, with a one-hour TV "movie", Baymax Returns, which will air simultaneously on Disney Channel and Disney XD
And speaking of Disney Channel, Andi Mack is a series where a teenage girl finds out her sister is actually her mom. Well, to keep pushing that envelope, the show will feature the coming out of one of her best friends.
A Magnum P.I. reboot is being developed at CBS. $20 says they change the character to a Latina in a wheelchair…
I thought America got its fill of Jane Lynch from Glee/Celebrity Game Night, but apparently a daytime talk show is being developed for her for Fall 2018. This will be the 21st century's The Marsha Warfield Show.
The Night Shift, which was basically the RC Cola to ER's Coke, has been cancelled by NBC after 4 seasons.
The former Joan Rivers vehicle, Fashion Police, has been cancelled by E! after 22 years.
Somewhere, your great grandfather is really happy that CBS is looking into reviving Name That Tune.
Chelsea Handler's Chelsea has been cancelled at Netflix, yet she's spinning it as a personal decision so that she can become more educated about politics. OK, Chelsea.
The Loud House creator Chris Savino was fired by Nickelodeon after sexual harassment allegations. I kinda hated this show, but it hurt me to the core when the same thing happened to the creator of Clarence. Keep it in your pants, animation dudes!
Because America has a short memory, Justin Timberlake will be hosting the halftime show at Super Bowl LII. Of course everyone's wondering if we'll get an *NSYNC reunion, but I'm more curious to know if it'll mark the return of Janet Jackson's nipple.
Zoo was cancelled by CBS after 3 seasons. I'm really amazed it lasted that long.
I don't know anyone who watches it, but Preacher has been renewed for season 3 at AMC
There's a live action Dora the Explorer movie being developed, with Michael Bay producing. Dora will now be a 19 year old whose exotic dancing career takes her around the world.
The Goldbergs aired its 100th episode this week. Between besmirching Star Trek, and the fact that Adam basically looks 20 now, I think I'm over that show. It's kinda like how I dropped Fresh Off the Boat when I remembered that Eddie Huang grows up to be an asshole.
Ben "Director Krennic" Mendelsohn is in talks to be the main villain in the Captain Marvel movie. Heh, I just realized it's probably gonna be called Marvel's Captain Marvel.
Fresh off having all her footage cut out of Justice League, Kiersey Clemons will be joining the cast of TBS's Angie Tribeca next season.
Vincent D'Onofrio will return as Wilson Fisk in Daredevil season 3
Bill O'Reilly reportedly paid a $32 million settlement for sexual harassment allegations. Remember, kids – nobody ever dropped that kind of coin for something they didn't do…
Hot off the cancellation of Being Mary Jane, it's reported that Gabrielle Union will star in a TV spinoff of Bad Boys, reprising her character from the second movie. One day I'll get around to watching those movies…
Sex and the City 3 won't happen because of Kim Cattral, who admitted the women were never friends, but hopes that the movie will go ahead, with her character recast with a Black or Hispanic actress.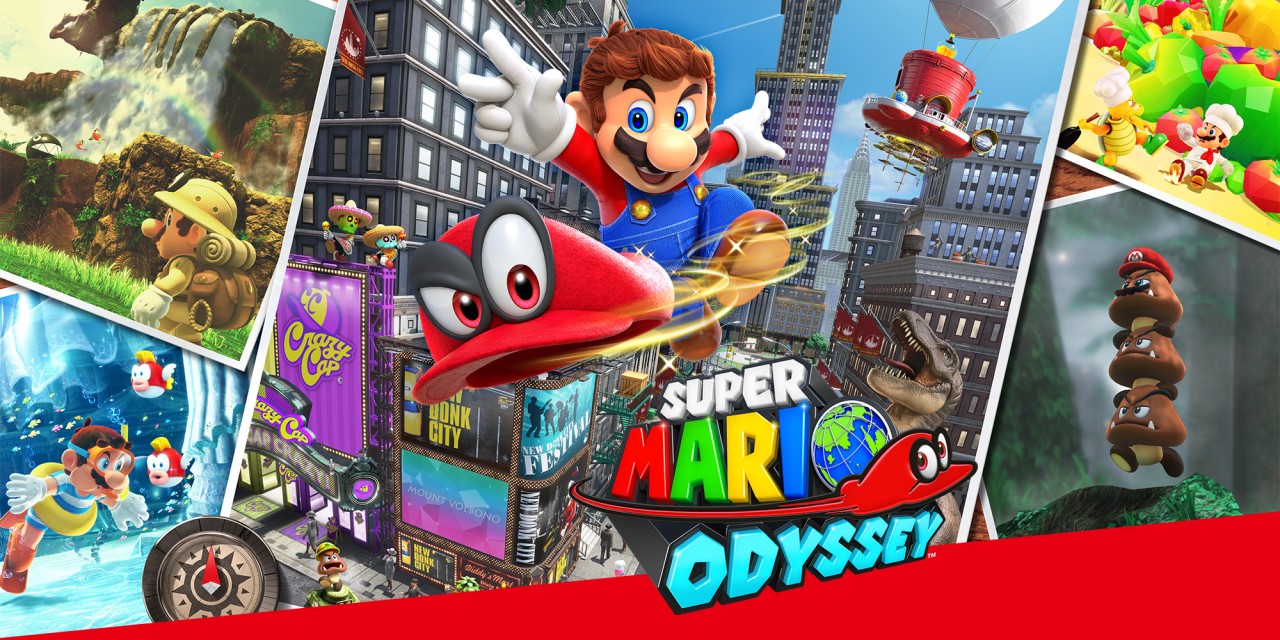 I haven't really ever been a video game guy. I owned the original Nintendo Entertainment System, and later a Playstation, a Playstation 2, and an XBox 360. But I'd never call myself a "gamer". Still, I understand that there's no video game character more revered than Mario. That's why it's a big deal whenever a Mario game is released. Well, today saw the release of Super Mario Odyssey, and the review this game is getting are incredible. I don't own a Nintendo Switch, but now I kinda want one. I love a good Mario game, and it seems like this might be one of the best. I haven't been online as much lately, but whenever I've popped on, I've just seen folks overhyped for this game. Sure, Stranger Things season 2 comes out today, but I think this weekend will belong to Mario. It might be a bit early to tell, but I think Super Mario Odyssey is going to have the West Week Ever.