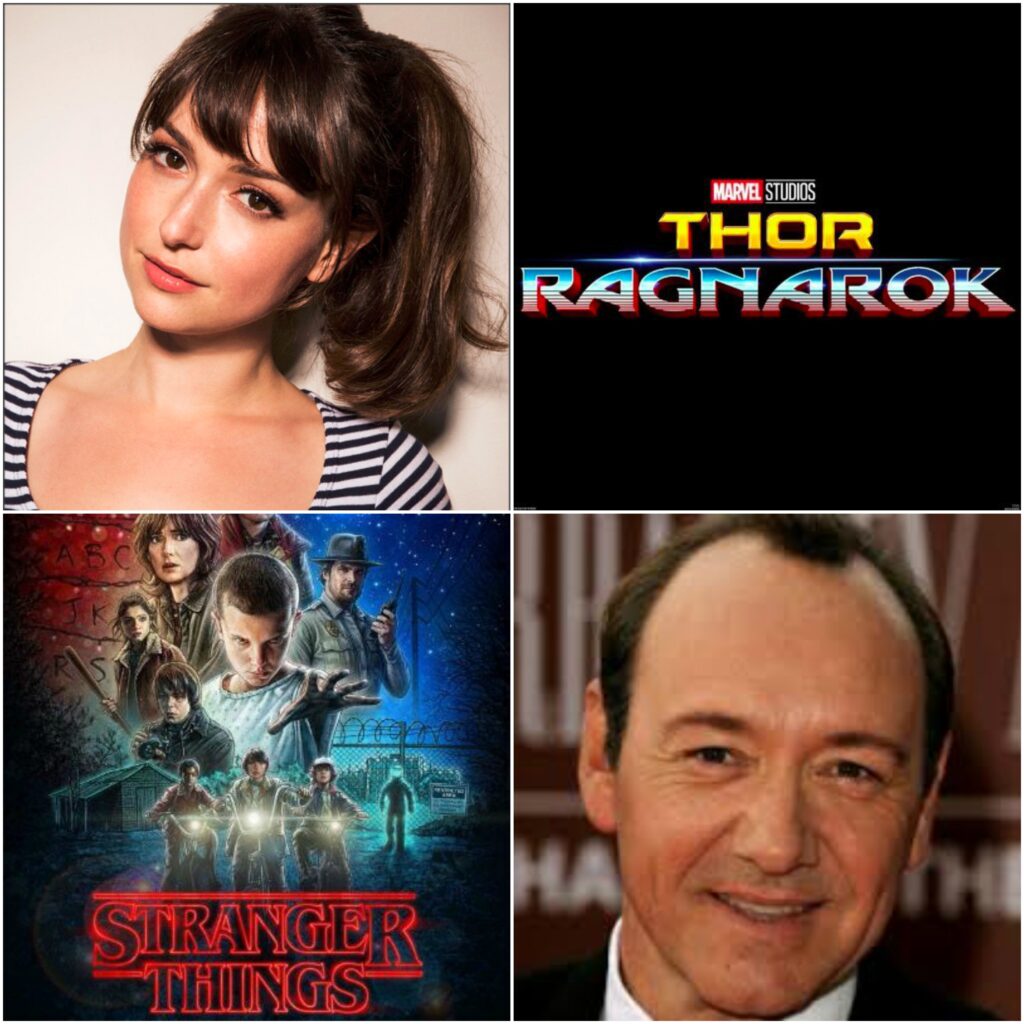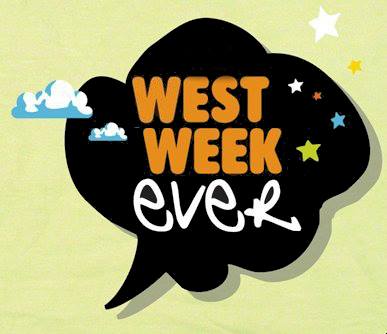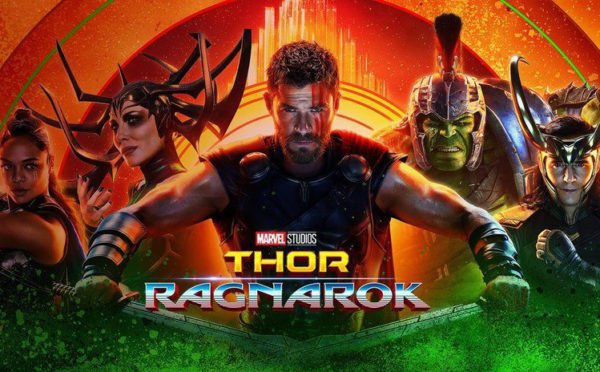 So, I saw Thor: Ragnarok, but I know many of you haven't, so no spoilers. All I'll say is I LOVED it! I might talk more about it next week, but for now, some non-spoilery thoughts:
Easily the best of the Thor films, which I know isn't saying that much…
It deftly plays with the world that has already been established by the MCU, while maintaining its own voice. I don't know if you could understand the film never having seen the other stuff, but it's a much richer experience if you have.
Tim Hiddleston wears the Hell out of a suit
This was the "moviest" MCU film to date. Some folks might think I mean "cinematic", but I don't. That's not what I'm trying to convey. I didn't grow up watching action movies like Predator or Die Hard, but I've seen the Big Trouble In Little China/Buckaroo Banzai/Remo Williams triad more times than I can count (thanks, Fox 5!). A few weeks ago I shared the 80s homage trailer that Nerdist did for this film, and they really hit the nail on the head. This totally feels like the kind of thing I'd watch on a Saturday afternoon, 30 years ago. And that's really part of its charm.
No one else could've played Goldblum's part. Maybe, just maybe Lithgow, but I doubt it.
I didn't expect to see Rita Repulsa in TWO movies this year, yet here we are.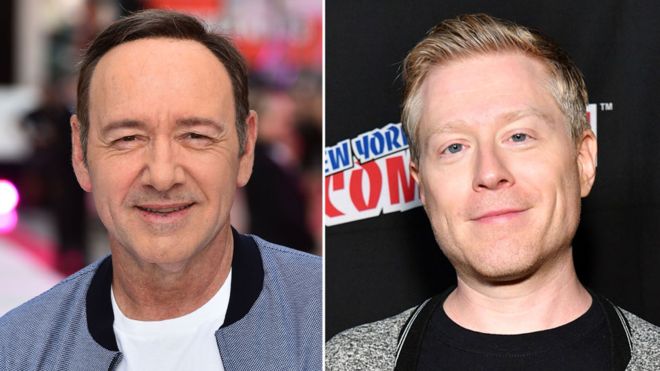 In Hollywood news, the sexual assault allegations runneth over, as the week began with some reports about everyone's favorite actor, Kevin Spacey. Apparently he tried to force himself on Rent/Star Trek: Discovery actor Anthony Rapp back when Rapp was only 14. When confronted, Spacey said that he didn't remember the incident, but apologized for Rapp having to carry that with him all these years. And, oh yeah, he's gay. Yeah, he "broke glass in case of emergency" and finally came out of the closet to deflect the whole situation. And people were PISSED. The biggest problem with what he did is that it conflates homosexuality with child sexual abuse, which is a problematic correlation that some people make. Also, Spacey isn't really owning up to it, rather taking the "It was years ago, and I was drunk" excuse. Now, taking a page from every other celebrity who ends up in the shit, he's announced that he's getting "treatment". Meanwhile, Netflix announced that the next season of House of Cards would be its last. Now, this decision had already been made but production has reportedly been stalled, as more allegations of harassment are coming from the set of the show.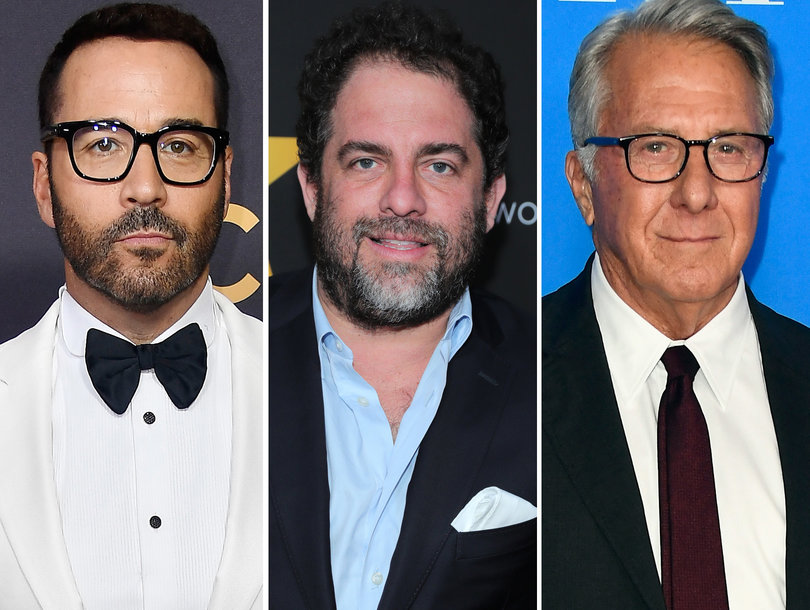 But it didn't end there. Oh, no it did not! Next up, director Brett Ratner and actor Jeremy Piven were accused of sexual harassment. And water is wet. Seriously, no one is surprised by these two guys being called to the carpet. Ratner reportedly did the old director chestnut of having actresses, such as Olivia Munn, watch him masturbate, while Piven reportedly harassed a woman on the Entourage set, which I'm sure was littered with roofies and spent cans of Axe body spray. Bringing up the rear, however, was a surprise: Dustin Hoffman. Rain Man's was out there harassing a 17 year old back in 91!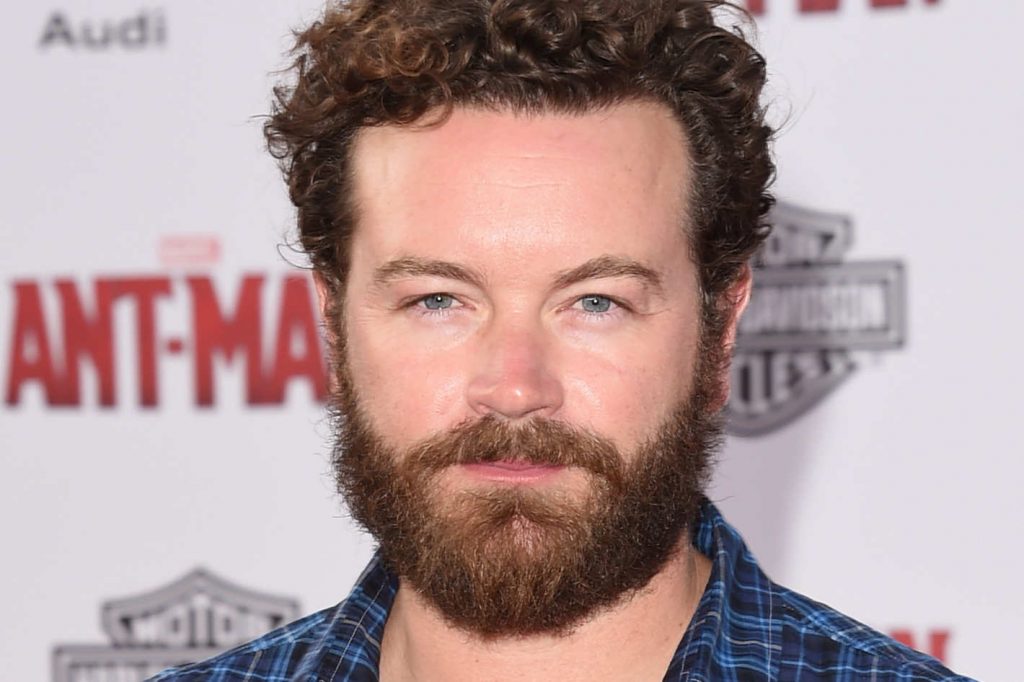 Meanwhile, there's reportedly "overwhelming evidence" that Danny Masterson from That 70s Show sexually assaulted 4 women back in the early 2000s. However, Scientology lawyers are so powerful (Masterson's a Xenu follower) that the case has stalled. "Overwhelming evidence" and "stalled case" really don't seem to go together, yet here we are. While Netflix was reportedly "deeply troubled" by the Spacey allegations, they've yet to say anything about Masterson, whose series The Ranch they carry. Keep it in your pants, Hollywood!
In movie news, Chuck star Zachary Levi has been cast as Captain Marvel. I mean Shazam. I mean…what the Hell are they gonna call him? Some folks call him "The Big Red Cheese", so that works for me. Not to be confused with the Marvel character/film starring Brie Larson, this is the 40s hero who kinda resembles Superman – so much so that DC sued Fawcett Comics for the similarities. Later on, DC would just add the character and his extended family to the DC Universe. I love Zachary Levi, but this does nothing for me. My first thought was "What kind of workout plan are they gonna put him on?" I mean, Chris Pratt did it, so I'm sure he can, too, but the announcement just falls flat for me.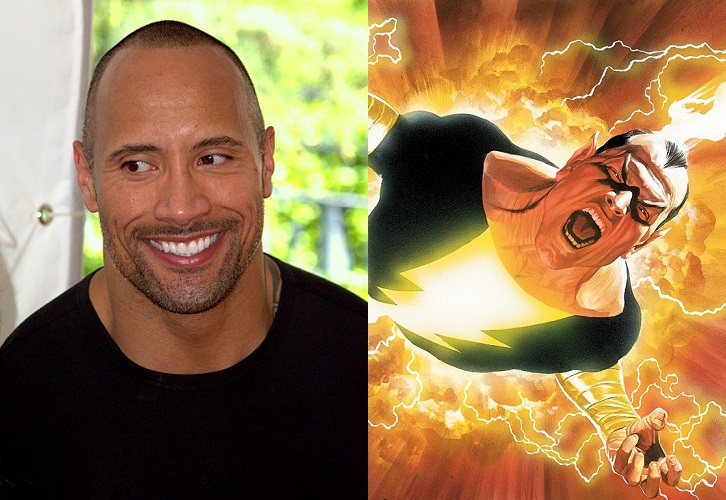 The biggest point of contention is that, supposedly, he'll one day go toe to toe with his arch enemy, Black Adam – who will be played by Dwyane Johnson. Maybe. You see, Johnson signed on when DC was originally going to give Black Adam his own film – foolish since he's the villain, so it'd be hard to find an actor with the "gravitas" to go head to head with him in the hero role. Levi is NOT that guy. Recent reports, however, seem to indicate Johnson is too busy for the Shazam movie, so now former Sinestro Mark Strong is up for the role of Dr Sivana as the villain of the film. I'm more interested in this now that the DCEU wants to downplay a shared universe, but that's still saying very little.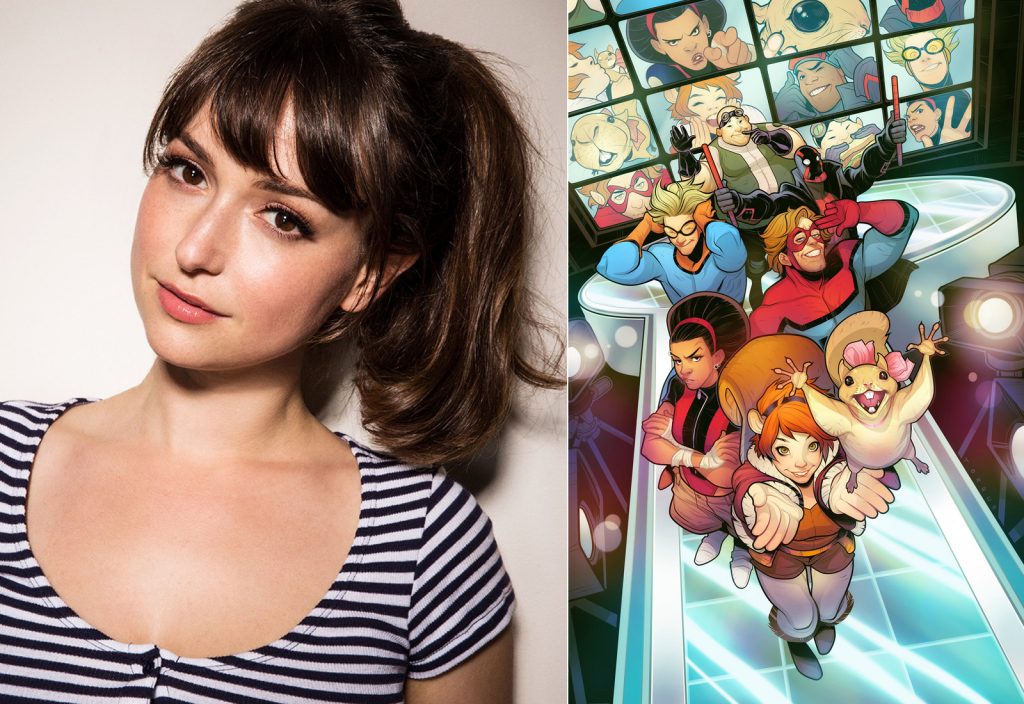 In TV news, you may not believe this, but there's a Marvel show without a home. Yes, Inhumans is able to stink up the airwaves for an hour a week, but there's another Marvel property that can't get that time. It appears Freeform couldn't find a slot for New Warriors, so the show is being shopped around. Starring everyone's favorite AT&T girl, Milana Vayntrub. Instead of just outright cancelling it, Marvel seems pleased with the show and doesn't want to sit on it for another season. The problem, though, is that some reports are now saying that Marvel is no longer allowed to license any new series to non-Disney outlets. This means that the Netflix shows could continue, but don't look for any new characters to join the Netflix universe. As many networks as Disney owns, there really isn't one that stands out as the perfect home for the series. It should probably just go to Hulu with Runaways but, like I said, that may not be possible anymore.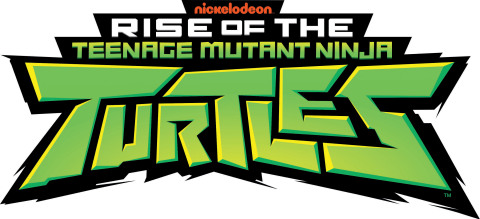 In other TV news, the next Teenage Mutant Ninja Turtles cartoon was announced: Rise of the Teenage Mutant Ninja Turtles. We also got a look at the new voice talent, with The Vampire Diaries' Kat Graham will voice April O'Neil, Ballers' Omar Williams as Raph, Parks & Rec's Ben Schwartz as Leo, Silicon Valley's Josh Brener as Don, and You're The Worst's Brandon Mychal Smith is Mikey. I have two problems here, though: Leonardo is now considered the "coolest" Turtle, and Raph, being the oldest, is now the leader. Yeah, I think I'm gonna pass. That's not saying a lot, as I kinda fell off the recent show pretty early on. I enjoyed it, but it was just another show that I had to keep up with, and I got tired. This show, returning to 2D animation, will have 26 episodes and premiere in 2018.
Things You Might Have Missed This Week
The Orville scored an early season 2 renewal at Fox
Speaking of Fox, they're looking into rebooting the 24 franchise again, this time with the focus on a female attorney racing the clock to save her client from the death penalty. I think the 24 concept can work if they move it away from CTU – an agency whose ineptitude should've caused it to be mothballed years ago.
Jordan Peele is rebooting The Twilight Zone at CBS All Access
Gotham is just burning through Poison Ivy actresses, as Peyton List has just been cast as the character – the 3rd actress to play Ivy since the series launched.
Chantal Thuy has been cast as Outsiders member Grace Choi in The CW's Black Lightning series.
When the writers tried to unionize, billionaire owner of DNAinfo and Gothamist shut down all the sites, including DCist
Beyoncé has been cast as Nala in Disney's live action adaptation of The Lion King
Still angry at The Rock for delaying Fast 9, Tyrese has vowed that he won't be in it if The Rock is still in it. While folks thought Tyrese was having a breakdown, it turns out he's going broke fighting his ex-wife in court for custody of their daughter.
Folks had a field day mocking Papa Johns Pizza when its CEO complained that the NFL protests were hurting his business.
Major League Baseball sent a weak ass message by suspending Houston Astros player Yuli Gurriel for games played NEXT SEASON for a racist gesture he made during the World Series against Dodgers pitcher Yu Darvish
CBS effectively cancelled the Bobby Moynihan/John Larroquette series Me, Myself, and I by pulling it from the schedule after 6 low-rated episodes.
Because the shark hasn't nearly been turbo boosted over with an animated Halloween special, David S. Pumpkins will also be getting a Funko Pop figure. Here's my problem with Pumpkins: I keep thinking of the lowly SNL staff writer who's not seeing a dime from any of this.
During a year when it's been publishing some surprisingly hard-hitting journalism, Teen Vogue announced they were discontinuing their print edition.
Some heroic Twitter employee took it upon him/herself to keep our President from embarrassing himself for 11 minutes by taking down his account. The account has since been restored, but for a mere 11 minutes, we were at peace.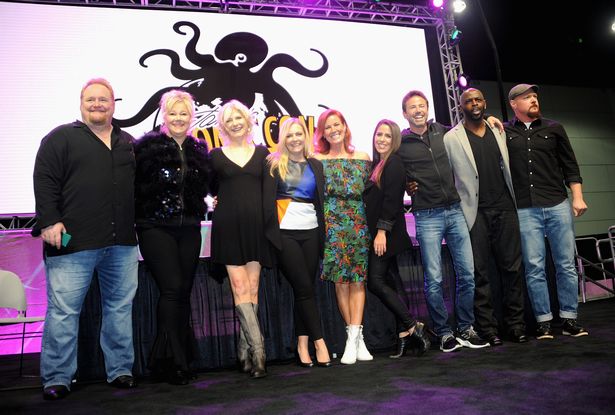 There was a Sabrina, The Teenage Witch reunion at Stan Lee's LA Comic Con. Half the people there weren't even important to the show. Black dude? One season. Redhead? She just popped on when Clueless got cancelled. David Lascher? What 90s show DIDN'T he appear on?
At the London Comic-Con, Hasbro revealed that the Build A Figure for the Black Panther movie wave of Marvel Legends will be Okoye, who is the leader of the Dora Milaje. I was hoping it'd be one I could skip, but I'm all-in on movie Legends, so…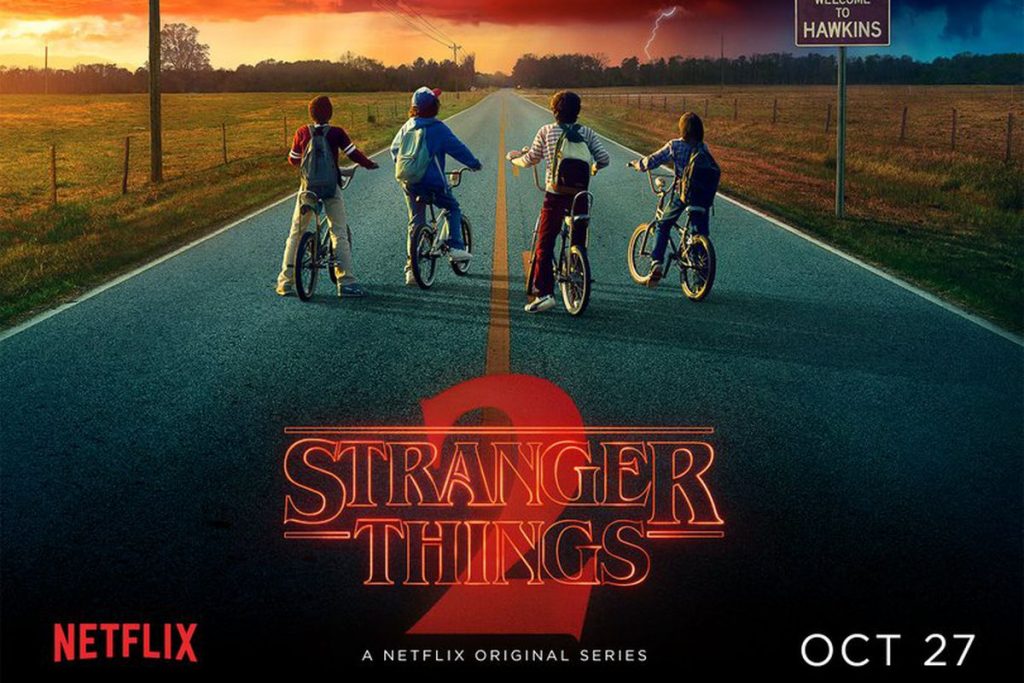 "Have you seen Stranger Things 2? Have you seen Stranger Things 2? Have you seen Stranger Things 2?" That was the common Earth greeting from the past week. You weren't shit unless you were bingeing that series at some point over the past 7 days. The first season was a hit, and I've yet to see any complaints about this one. Super Mario Odyssey has also gotten some good press, but it got the WWE last week. No, I haven't seen Stranger Things 2. Hell, I haven't even seen Stranger Things. I know, I know. At the end of the day, it's not really my cup of tea, but I'm sure I'll get around to it at some point. Still, I know a hit when I see one, so that's why Stranger Things 2 had the West Week Ever.