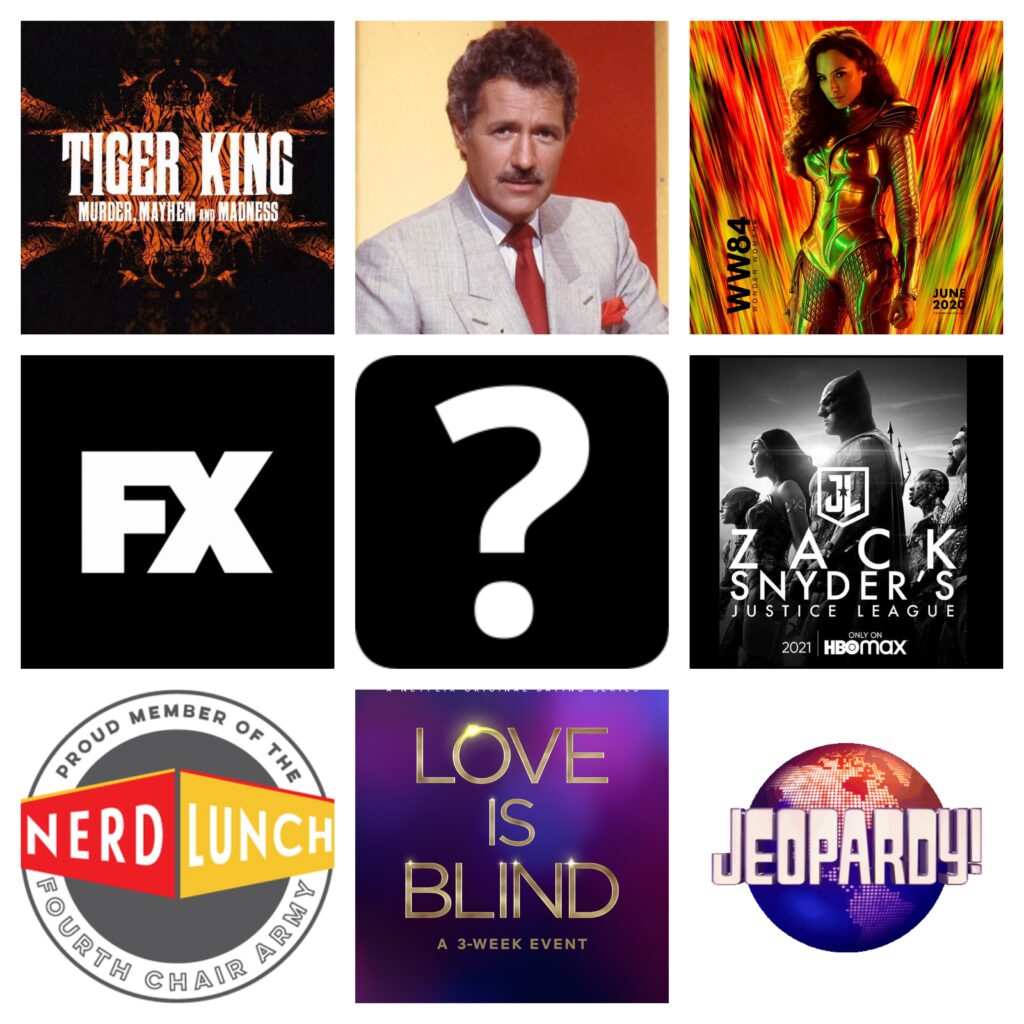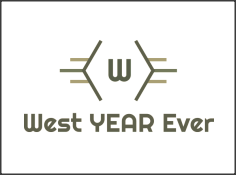 I wasn't gonna do it. I mean, who wants to actually reflect on 2020? Nothing really major happened in pop culture, as it was the year the pop culture world stood still. I managed to eke out a few posts, but nothing consistent. The more I thought about it, though, there was someone who had an incredible year. We'll get to that in a bit, though. Don't worry – I'm going to keep this rather short and sweet, 'cause y'all don't like reading anyway (What? I check the site stats!).
Movies I Watched in 2020
Moana
The Jerk, Too!
Wreck-It Ralph
The Kill Squad
Wonder Woman 1984
That's it. You'd think after a year like 2020, I would have been knee deep in movies, but that's all I got around to watching. I did, however, binge a ton of shows, including:
Love Is Blind
Tiger King: Murder, Mayhem, and Madness
Star Trek: Picard
Schitt's Creek
Gary and His Demons
You're The Worst
Saved By The Bell (2020)
Plus, I discovered Kim's Convenience, as well as consumed A LOT of 90 Day Fiancé and its various spinoffs.
Top Posts of 2020
Due to the "disposable" nature of West Week Ever posts, I try to create a few "evergreen" posts that will hopefully be enjoyable no matter when you read them. Here's what I cranked out this year:
Ain't No Lie: 20 Years of *NSYNC's No Strings Attached
That Time I Drunkenly Emailed American Pickers
The WBW40 – Will's Top 40 Songs of 2020
West Week Ever Recipients of 2020
3/6/20 – FX Networks
3/13/20 – Love Is Blind
4/3/20 – Tiger King: Murder, Mayhem, and Madness
4/24/20 – The Nerd Lunch Podcast
5/22/20 – Zack Snyder's Justice League
7/24/20 – Jeopardy!
11/13/20 – Alex Trebek (West Life Ever)
12/31/20 – Wonder Woman 1984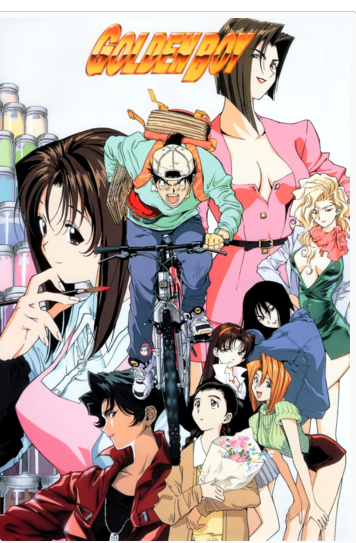 Back in the early '00s, I tried to dip my toe into the anime craze that was taking America by storm. I couldn't really get into Dragon Ball or Neon Genesis Evangelion because they just seemed like too much was going on there. One that appealed to me, however, was a short series called Golden Boy. Based on the manga of the same name, the 6-episode series followed Kintaro, a smart guy who skips out on graduating from college, despite having all the credits to attain a law degree. Instead, he decides to just live life as it comes, moving from town to town, odd job to odd job. And usually each town brings a new woman who's trying to sleep with him. They usually think he's some sort of hapless loser in the beginning, but by the time he gets ready to leave town they full on wanna bone.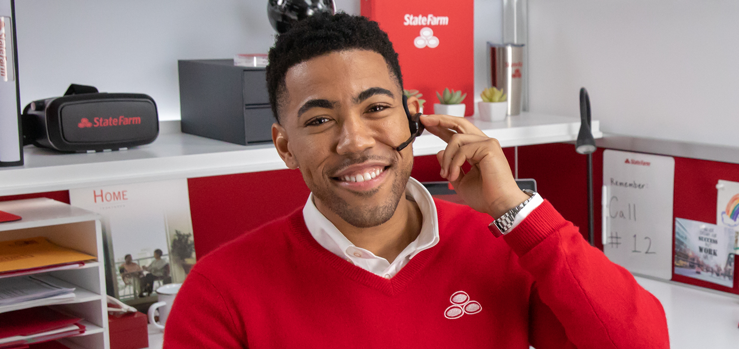 Why am I telling you all this? Well, when I really think about it, that's sort of the same thing that's going on with the new Jake from State Farm. Debuting the night of Super Bowl LIV – February 2, 2020 – Jake II surprised the world by taking over for the original Jake, who had really only starred in one commercial to date. Little did we realize at the time that State Farm was trying to create their own Progressive Flo. He would resurface in more commercials, each time in a new setting, with someone who seemingly wouldn't mind having him check their policy between the sheets. There's the non-binary pizza delivery person, the Great Value Nick Offerman, the hipster butcher, the beekeeper and more. They all think Jake's pulled some strings to get them a policy discount that's unique to just them. He reassures them that they're just benefitting from State Farm's typical low rates, but they refuse to believe him, instead offering him some sort of perk from their job. Like Kintaro, Jake moves from setting to setting, changing lives and making some folks question their sexuality.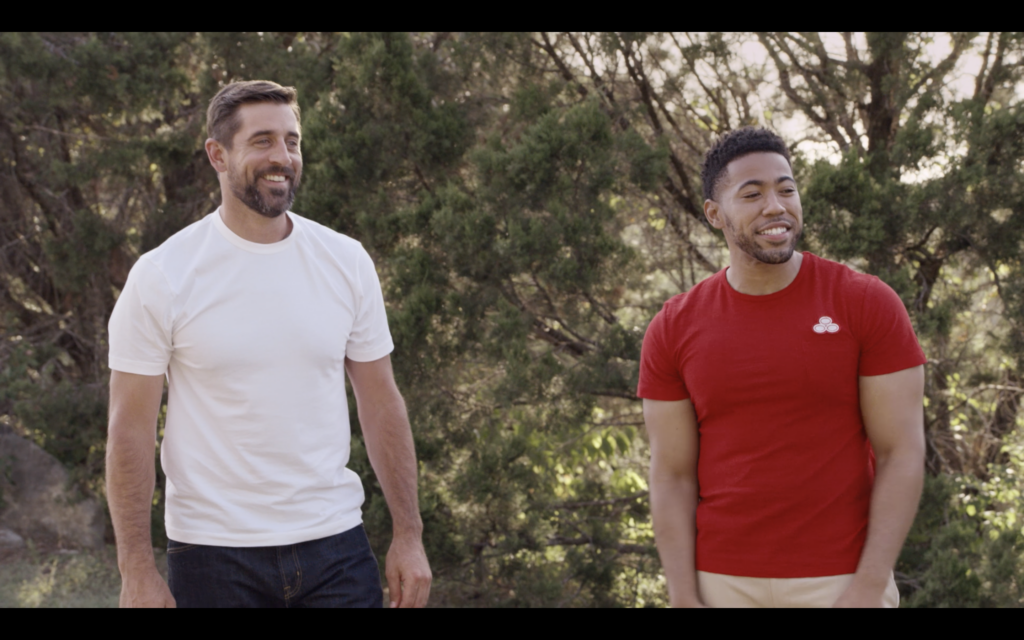 Over the course of just 2020, Jake appeared in EIGHTEEN different commercials. I can't even begin to explain how much of an oversaturation of marketing that is. While we were all locked down, State Farm was releasing a NEW Jake commercial roughly every 3 weeks. State Farm cranked out more original content than most studios last year! Meanwhile, I'll bet Original Jake is PISSED he never got this kind of exposure. Do you know how lucrative commercial residuals can be?! In any case, Jake was the hardest working man of 2020, and he's one of the biggest "success stories" of the year. That's why Jake from State Farm had the West Year Ever for 2020.