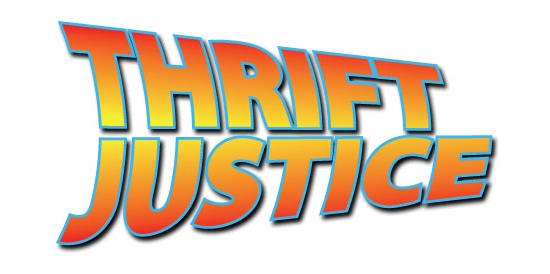 I'm not a board game guy. I didn't grow up playing them, and the idea of a "game night" makes me want to tear my eyes out. That said, I know that there are plenty of folks out there who do love board games, and the right games can net you a pretty penny on the resale market. Why do I dislike games? Well, I'm an only child, and there weren't a ton of kids in the neighborhood when I was growing up. I used to play The Game of the States with my grandmother, but I never played any of the "staples", like Monopoly, Candy Land, or The Game of Life. In fact, I've still never played a game of Monopoly outside of the annual McDonald's sweepstakes. I didn't learn Candy Land until about a year ago, because my daughter was playing it.

Board games are a blessing and a curse when it comes to thrifting. If you find the right game, and it's still sealed (score!), you could make a good deal of money. For example, I made about $100 a few years ago when I sold a vintage copy of Ghettopoly. It's hard to find because it's offensive as Hell, so it wasn't on the market long. Meanwhile, some opened games can also net you some good money, but you've got to count the pieces to make sure they're all present. That step right there is why I hate board games. You'd be surprised how many board game instructions don't expressly list the count of all the pieces. Do you know how much time I've spent online trying to find the total of each denomination of Monopoly money that should be in every game?!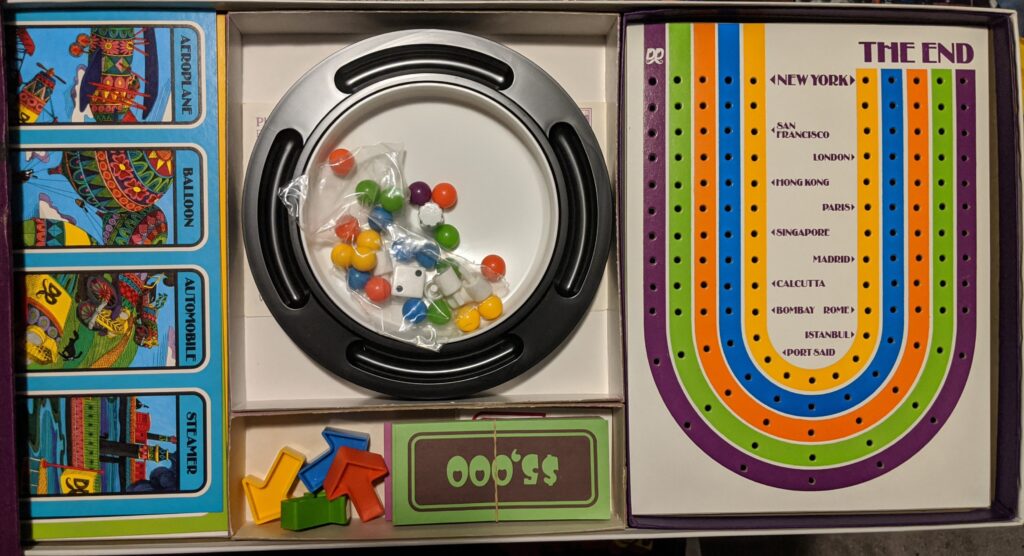 Anyway, despite my disdain for board games, every now and then one will catch my eye, and I just have to take it home. Today we'll look at a few games that fell into that category.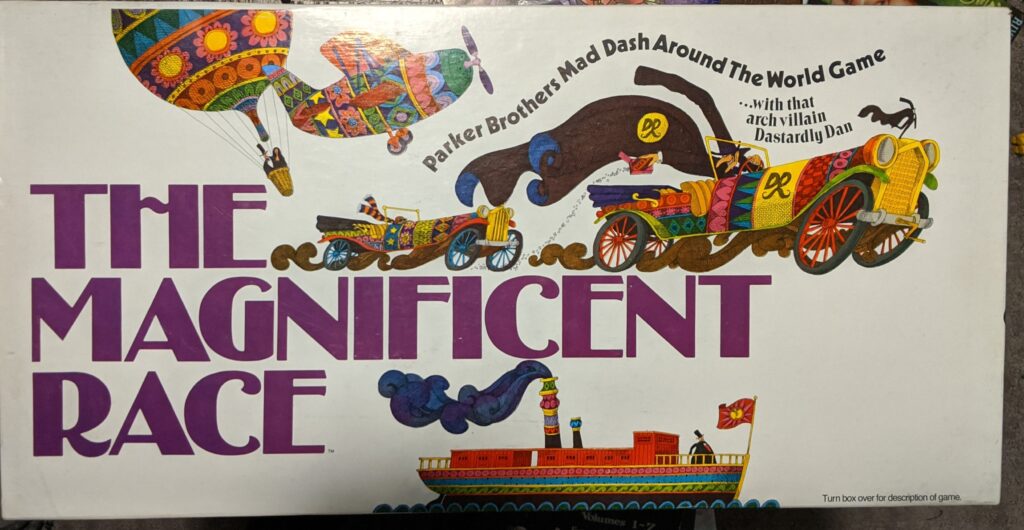 I don't know anything about The Magnificent Race, but the box art had a weird, Beatles cartoon-esque vibe to it. Supposedly, the players are chasing someone named "Dastardly Dan", who seems like he's a Great Value Dick Dastardly. Apparently it sells pretty well, too, but board games are such a chore to ship, as the shipping alone on a "standard" board game box is about $20. USPS even has a board game shipping box for these things, but I don't know if there's enough "meat on the bone" here to make it worth even trying to sell.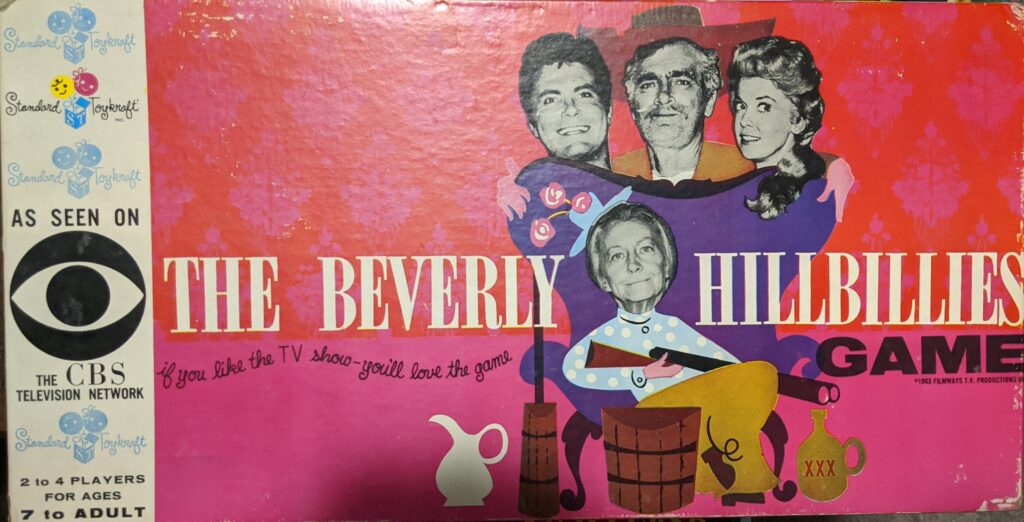 A lot of the games I pick up have a nostalgia bent, where they're based on something I used to love, but I still don't feel like seeking out 1-3 more people to play. So, they end up being collectibles more than things to actually play. Growing up, I LOVED The Beverly Hillbillies, so I jumped at this one when I found it at the thrift store. I still don't know how to play it. A quick glance at the rules says that players are trying to fit the Clampetts' old belongings into their new mansion, but is that it? Am I looking for "black gold" or "Texas tea"? Am I trying to keep Mr. Drysdale from stealing my money? No clue, but I also don't see myself getting rid of this any time soon.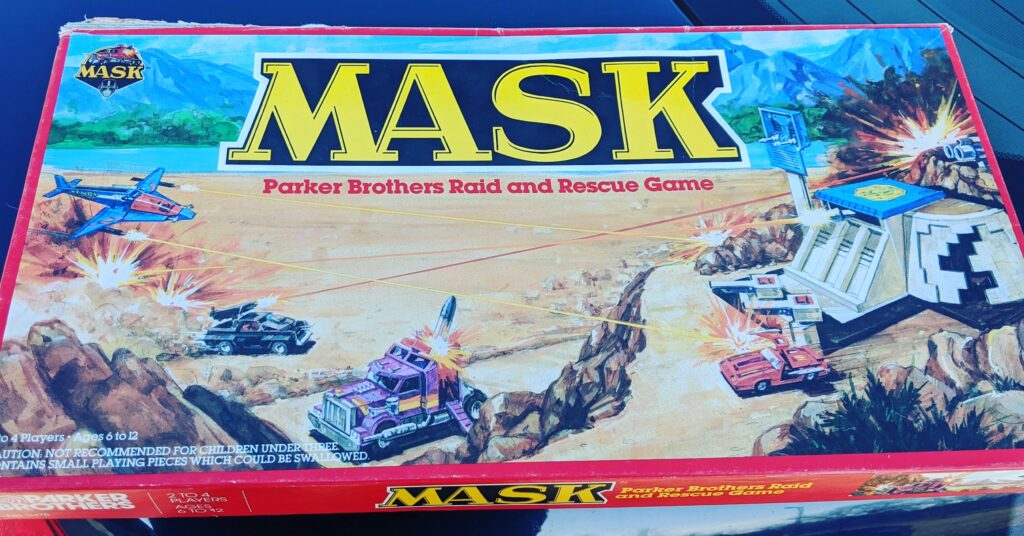 Children of the '80s will remember M.A.S.K., aka Mobile Armored Strike Kommand, as the line of quick change vehicles that came with 2-inch, helmeted figures. Where else could you find a Camaro with gull wing doors that allowed it to fly?! So, of course all of this fun would translate well into a board game, right? Right? Wrong! You see, the beauty of the toys was the transforming nature of the vehicles, which is completely lost when translated into a 2-D board game. It's the age-old battle between good and evil, but there's no way this is as fun as playing with the actual toys. I grabbed this for 2 reasons: 1) I didn't want anyone else to have it and 2) I was drawn in by the box art. I'll never play it, and I may even release it back into the wild, but for that very moment, I had to have it.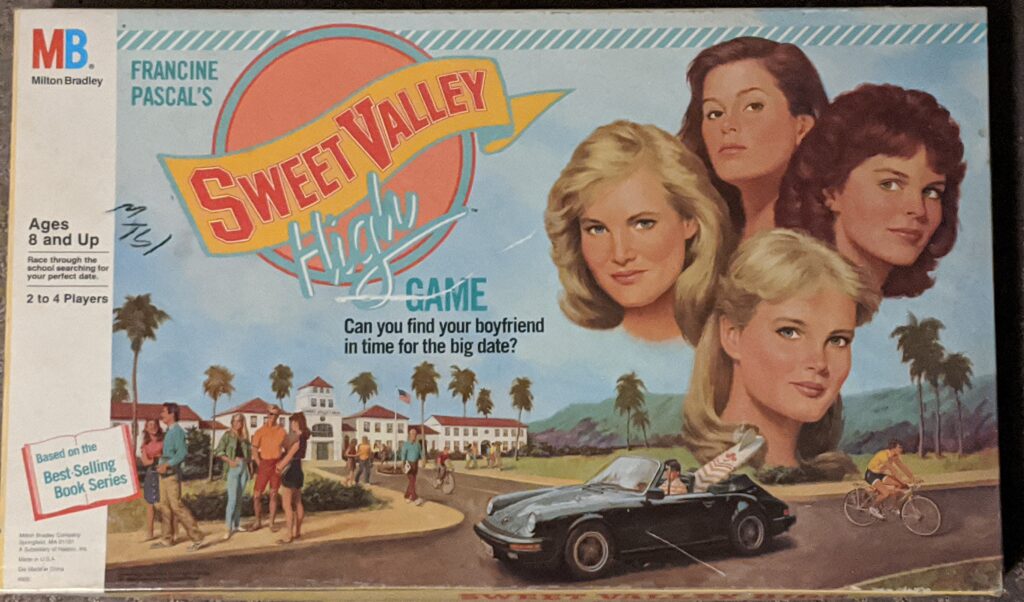 Because I love all things Saban, I used to be a big fan of the Sweet Valley High TV series (and not just because the original Green Ranger made a few cameos. OK, that was the main reason). So, I snagged this board game based on the adventures of the Wakefield Twins. I'll be honest here: I got this and Mall Madness simply to resell to that "disposable income" crowd. I've done an inventory of it, and everything is here. Since it's based on the books, and not the show, it's missing some of my favorite characters, like Andrea Savage's "Renata". The problem I found here, however is the box is LARGE. Shipping this thing would be a bitch, so I'm probably gonna throw this one back to the thrift store.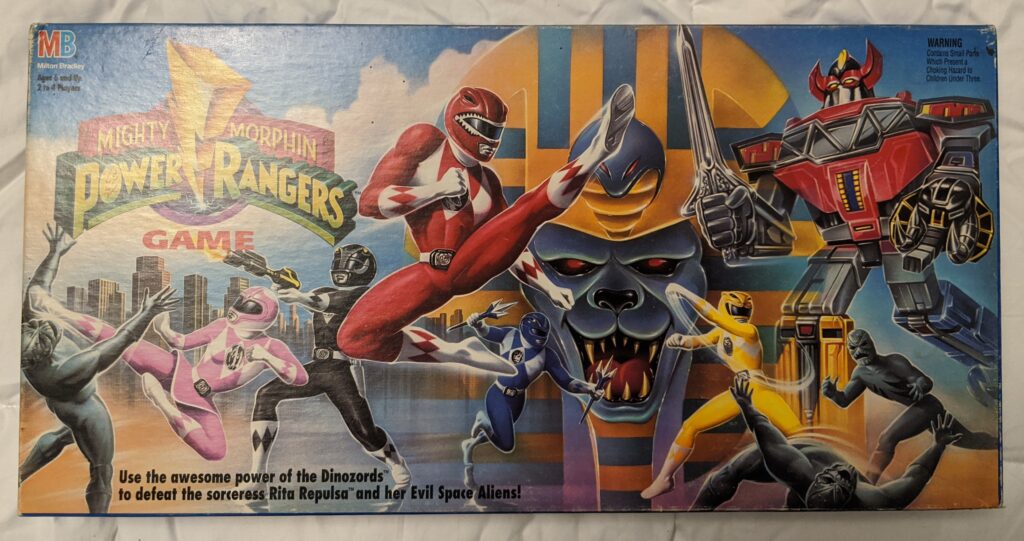 Speaking of Power Rangers, I got this game from my Secret Santa last Christmas. I've actually owned it a few times over the years, but never had anyone to play it with me. I'm drawn to the fact that it features King Sphinx who, according to early MMPR merchandising, was apparently an important character. Spoiler alert: he wasn't! You'd think he was the Big Bad, or at least one of Rita's henchmen, but he appeared once. Still, he's got a great agent, as he's all over the first year Power Rangers merch. I haven't felt this let down since the Star Wars "Black Jedi" marketing of Finn! Damn it, I'm gonna make somebody play this with me!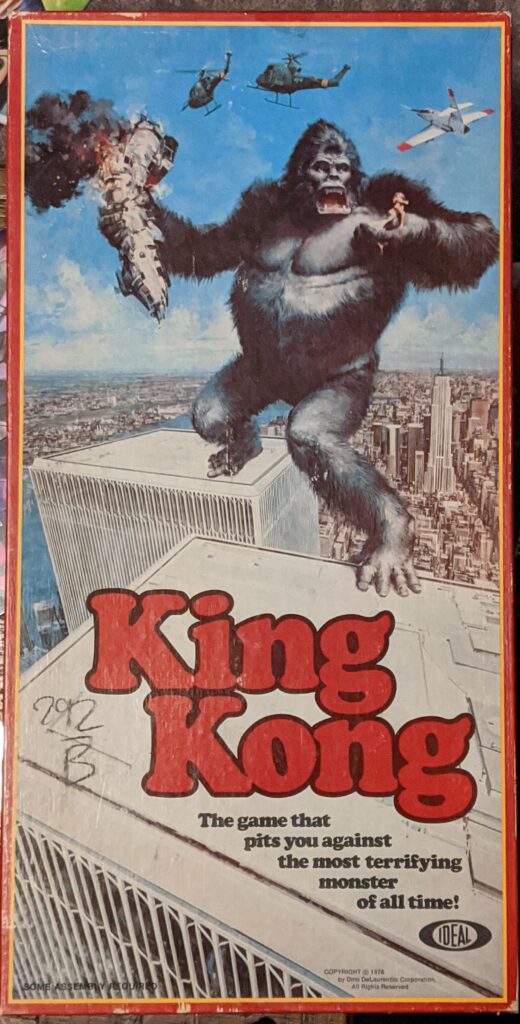 Finally, we've got King Kong, where the famous gorilla scales the World Trade Center. Ehhhhhhhhh… Sure, when it was made, nobody ever thought that it would be the site of one of America's greatest tragedies. They just knew the dude liked climbing tall buildings, and the WTC was two for the price of one! I've been sitting on this particular game for about 5 years, as I didn't know what to do with it. The previously sold prices on eBay are all over the place, plus this box had a bunch of tape on it and I didn't feel like ruining the box art trying to get it all off. So, I finally opened it up the other night, only to find that it's basically incomplete. I mean, most of it's there, but it is missing a player piece, so it can only be played by 3 people instead of 4. I guess I could part it out, but is there really a market for a cardboard cutout of the World Trade Center? I'll probably end up throwing this one back.
There ya have it. I don't wanna keep this too long, as I know nobody's got an attention span anymore. In the comments, let me know some of your favorite board games. Am I missing out?