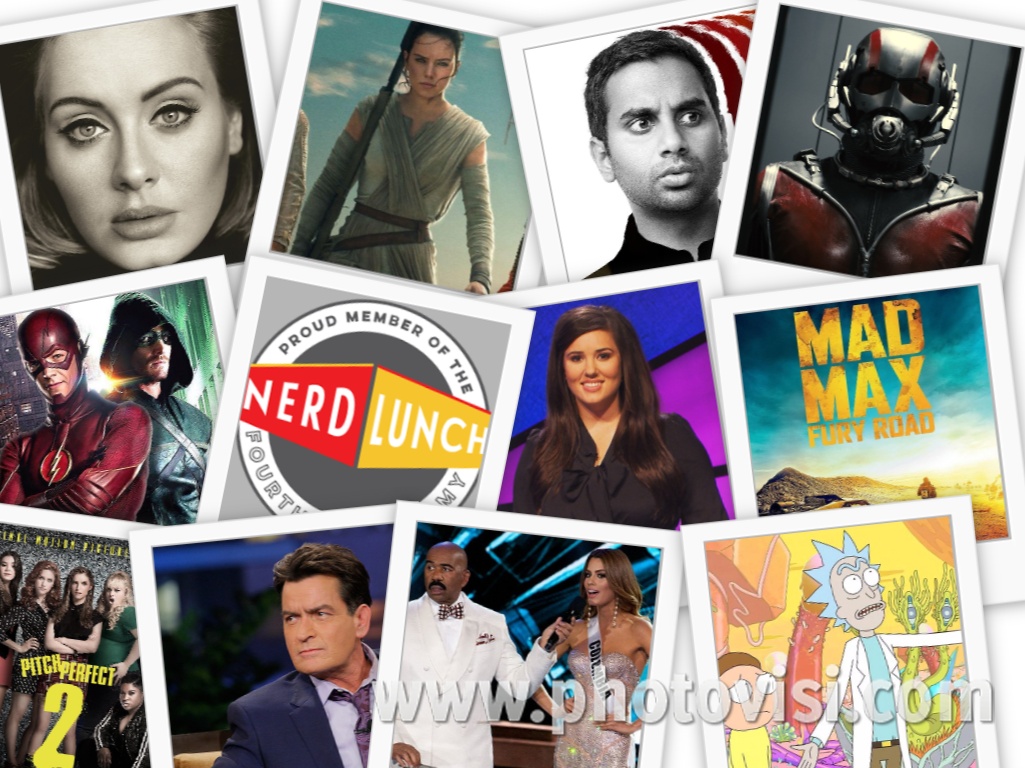 2015 was quite the year in pop culture. Adele broke all the records, Charlie Sheen got the HIV, Steve Harvey pissed off Colombia, and Star Wars came along and broke all the records that Adele didn't touch. And some stuff happened in between all that, too. The Netflix series Daredevil, Unbreakable Kimmy Schmidt, and Master of None wowed audiences,  Saturday Night Live celebrated its 40th anniversary, and Marvel released a bunch of movies. Things were also pretty exciting here on the blog, too.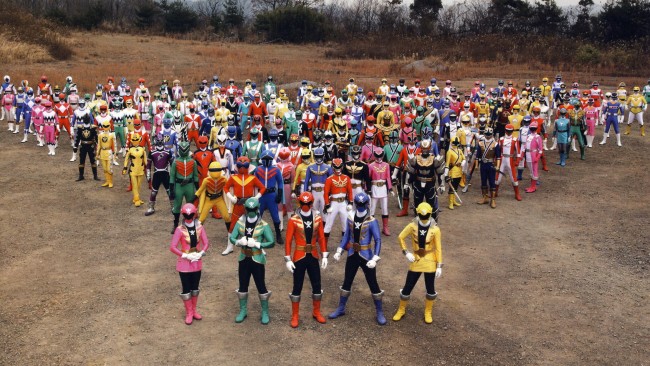 I guest-posted over at The Robot's Pajamas ranking the current star power of several Power Rangers alums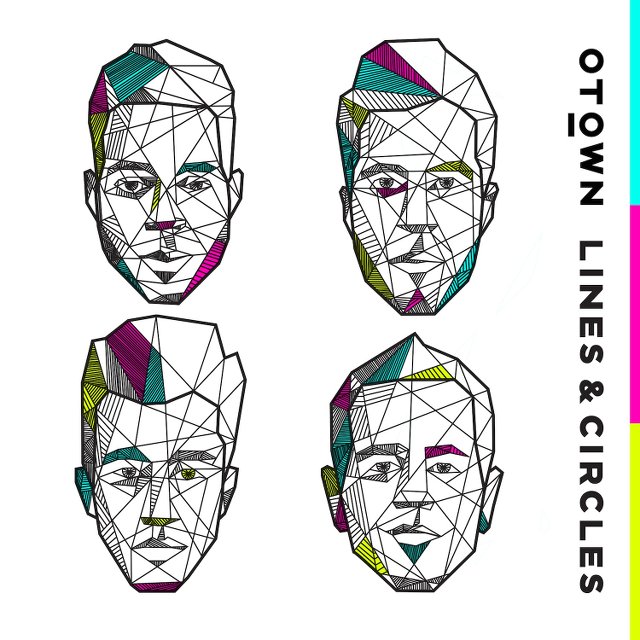 I wrote about the best, and most underrated, pop album of 2014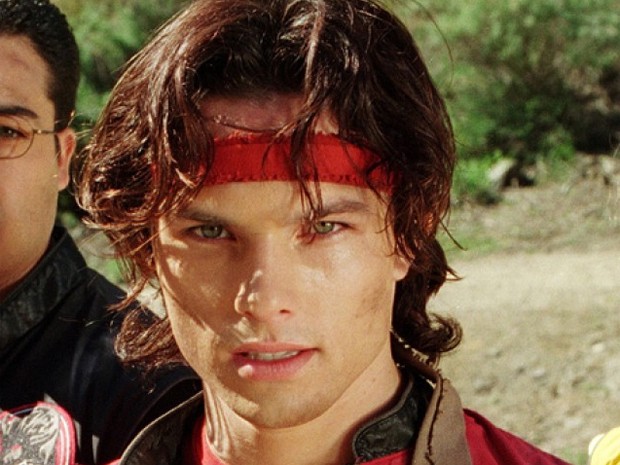 And because I can't get enough Power Rangers, I wrote about Red Ranger turned Murderer, Ricardo Medina Jr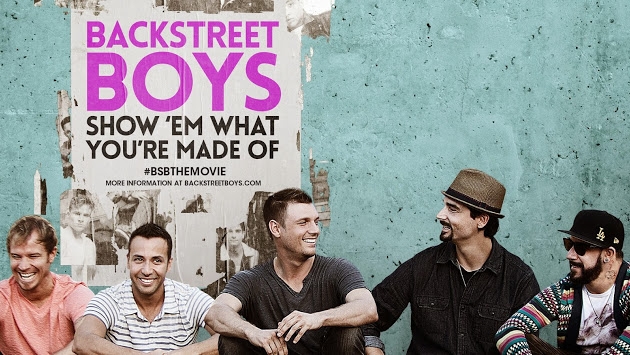 To celebrate the release of their documentary, Show 'Em What You're Made Of, I made a list of the best Backstreet Boys songs that you've never heard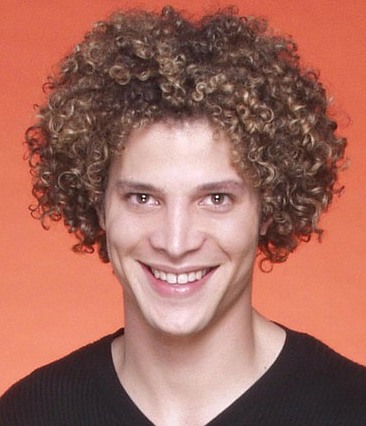 I got in a Twitter fight with American Idol season 1 alum, Justin Guarini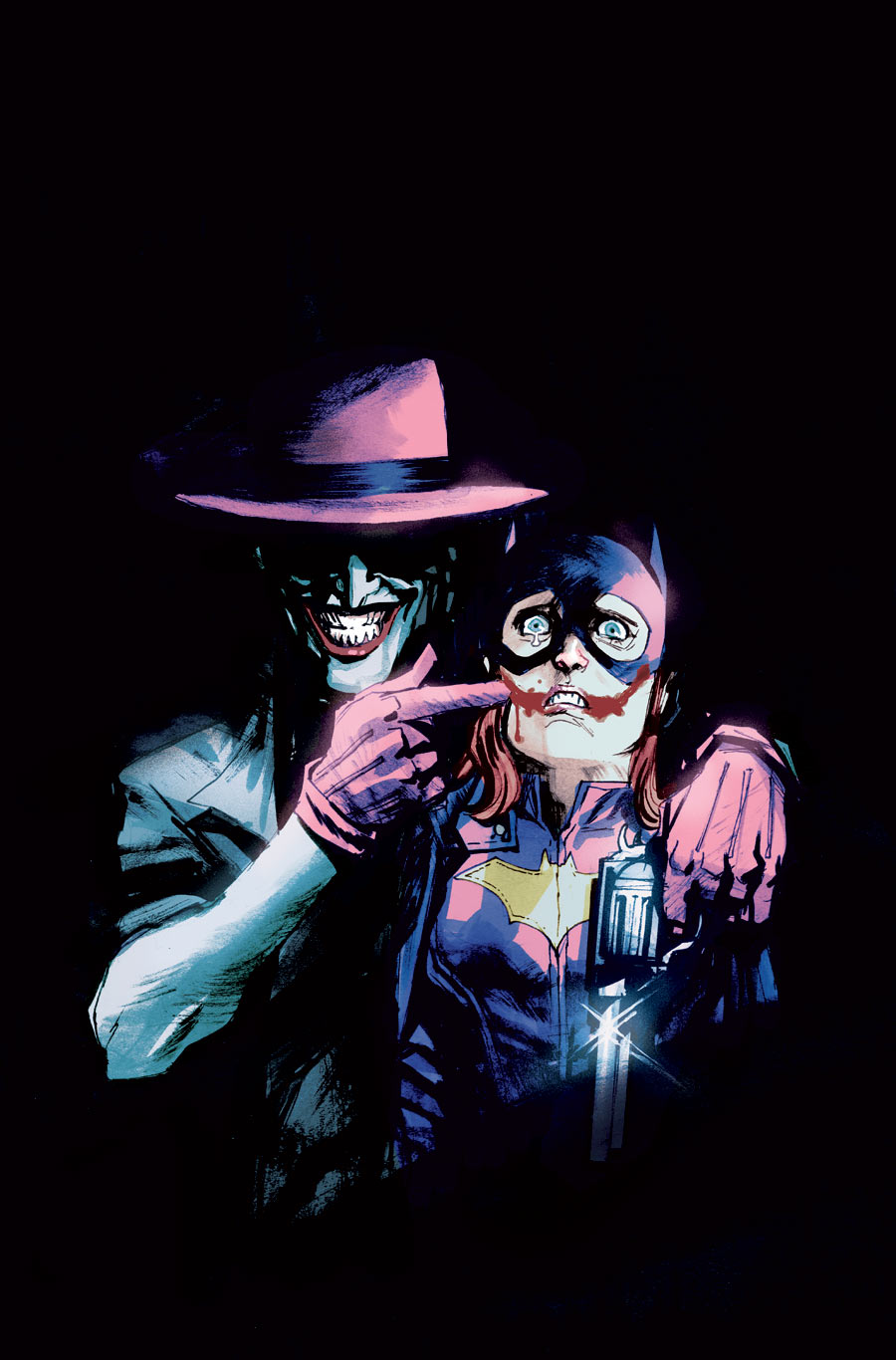 In one of my most popular posts of the year, I had some controversial thoughts about Batgirl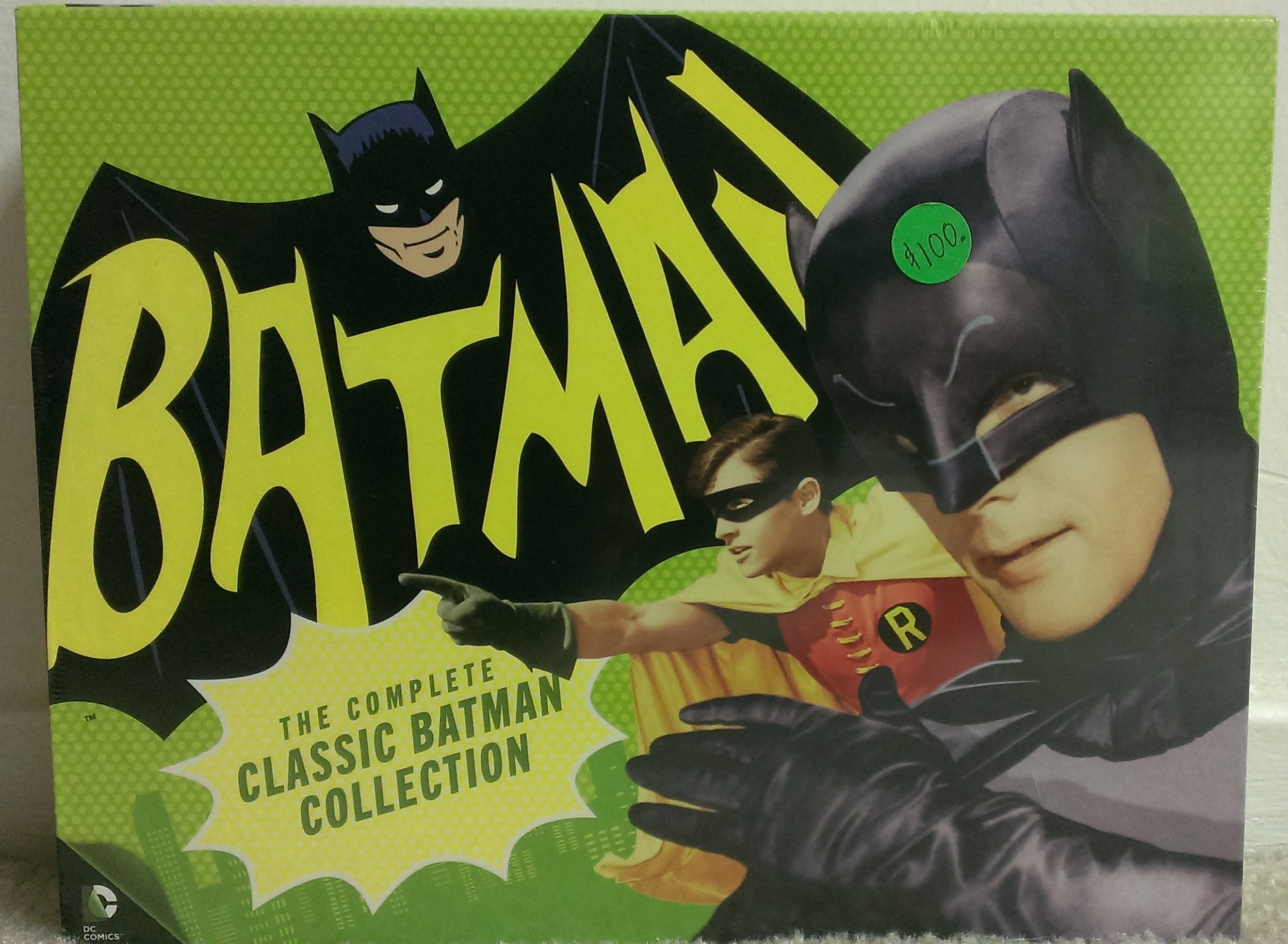 Thrift Justice: Yard Sale Edition made a lone appearance this year

I got on the radar of Andre, The Black Nerd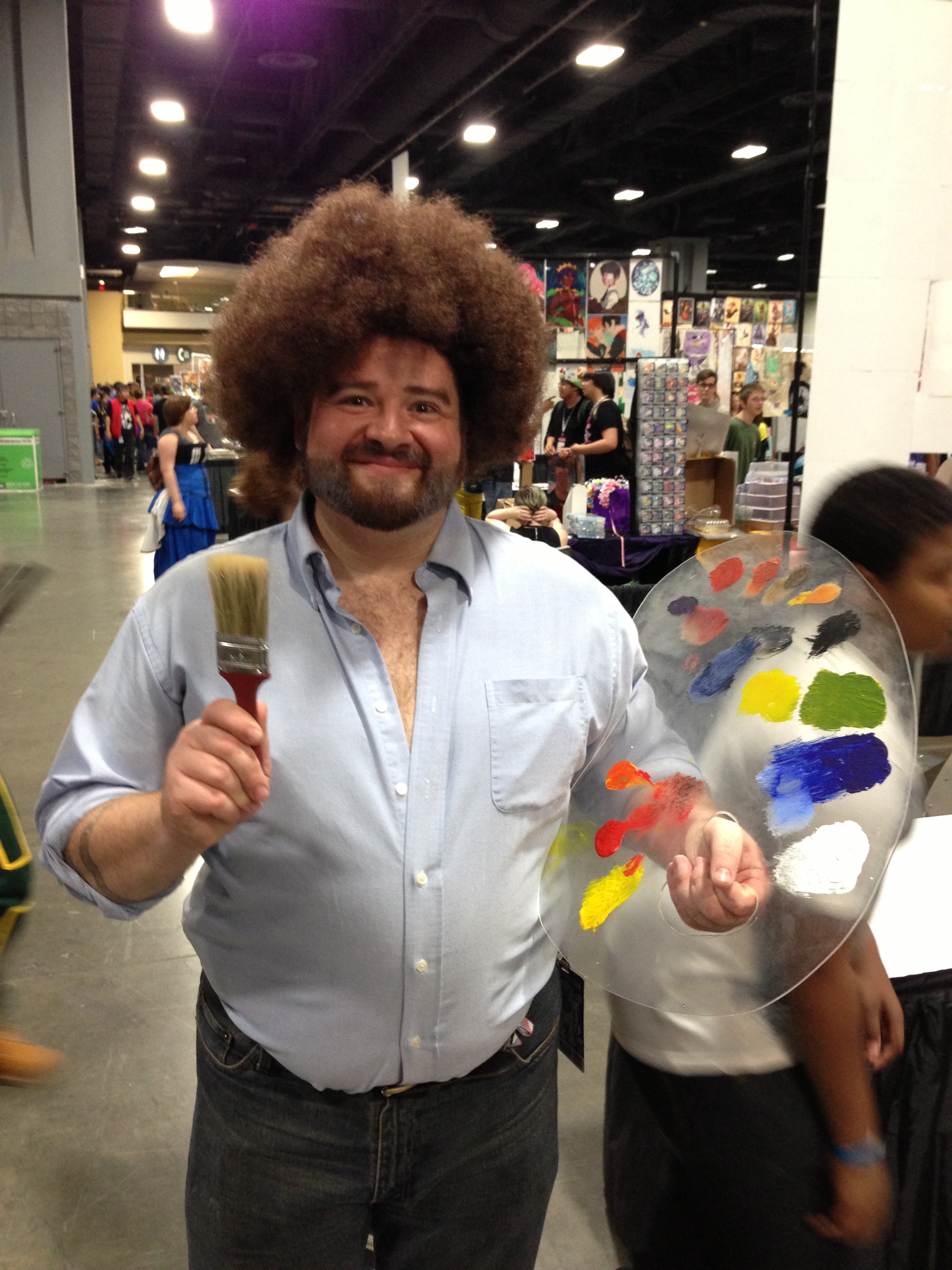 I attended DC's Awesome Con for the first time, and got some cool cosplay pictures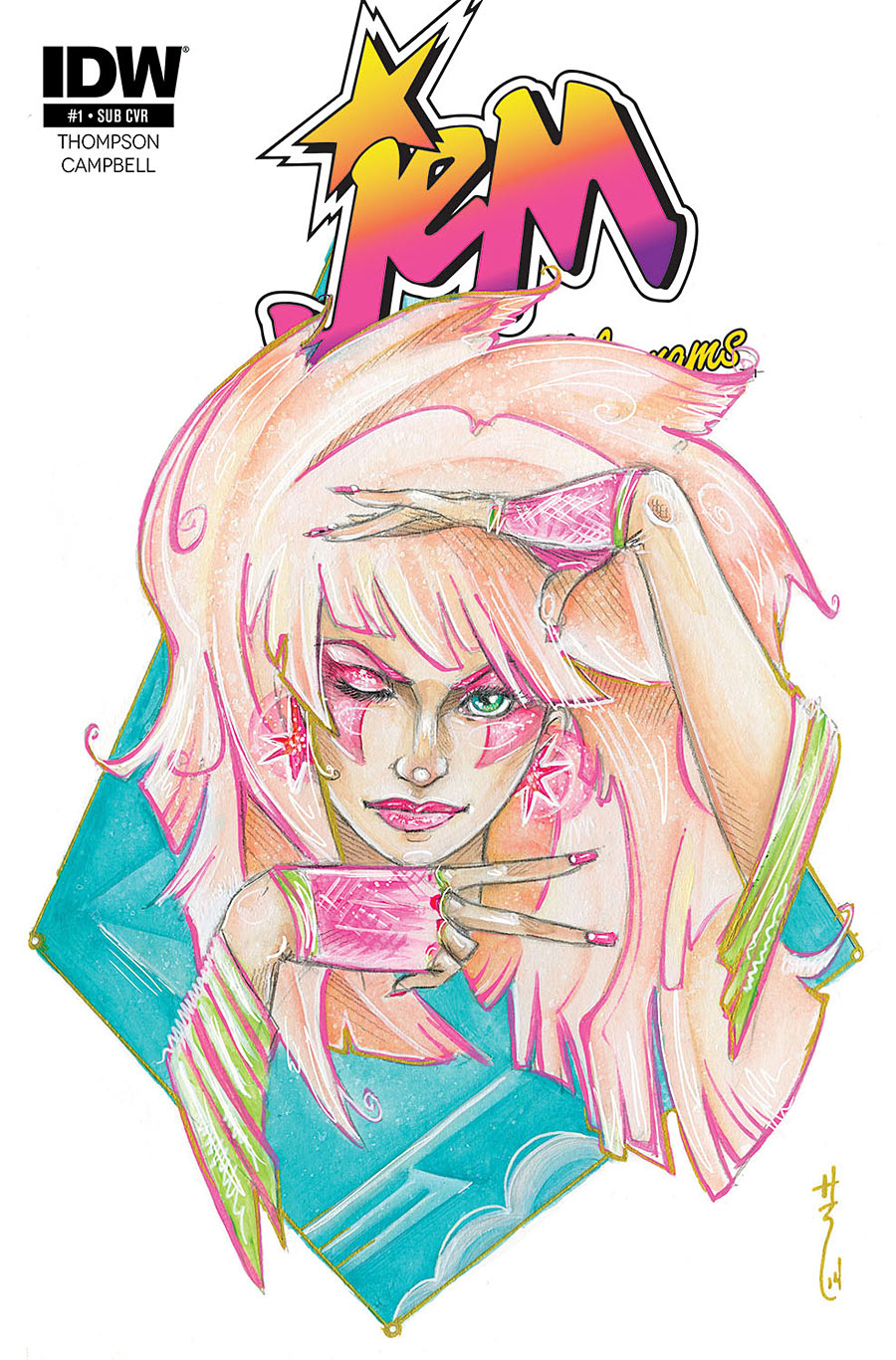 I had some random thoughts about some random comics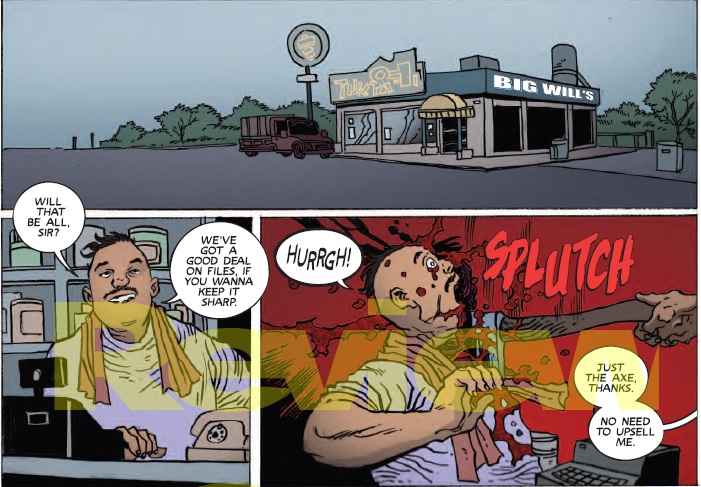 I got my first Cease & Desist order AND I got killed in a comic book!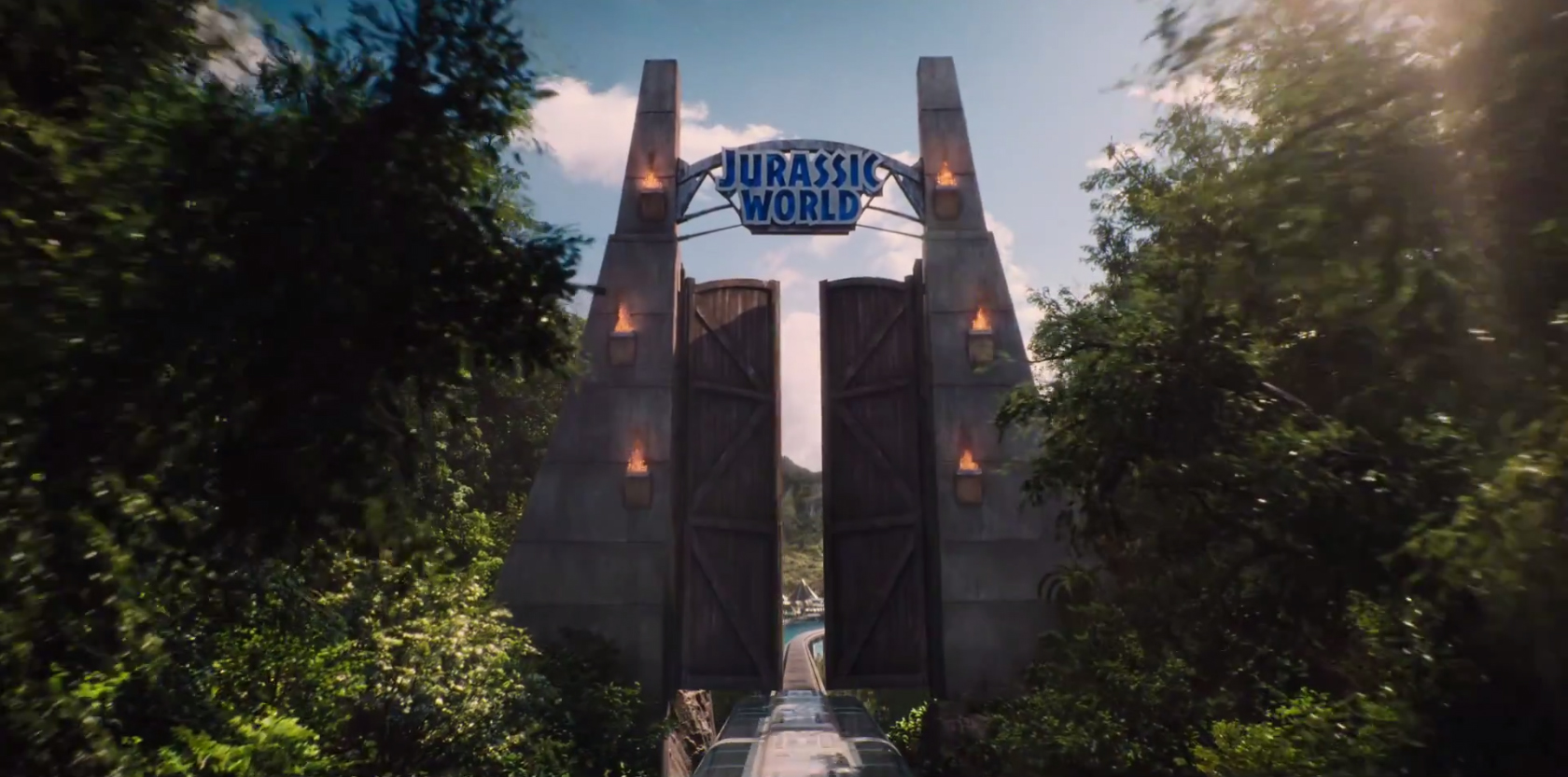 My biggest post of the year explored the racial implications of Jurassic World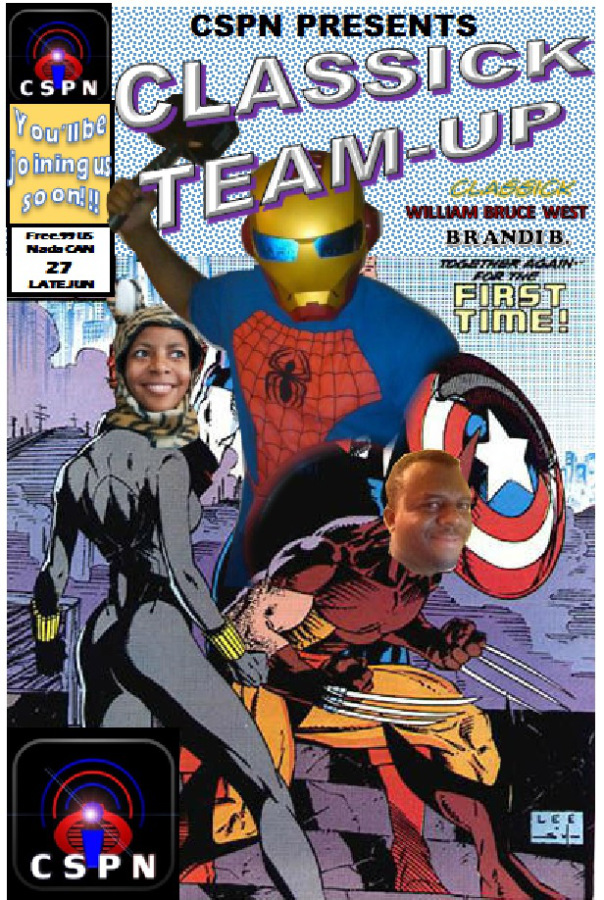 I recorded a "backdoor pilot" for a podcast that'll probably never get off the ground

I got retweeted by adult film star Ryan Driller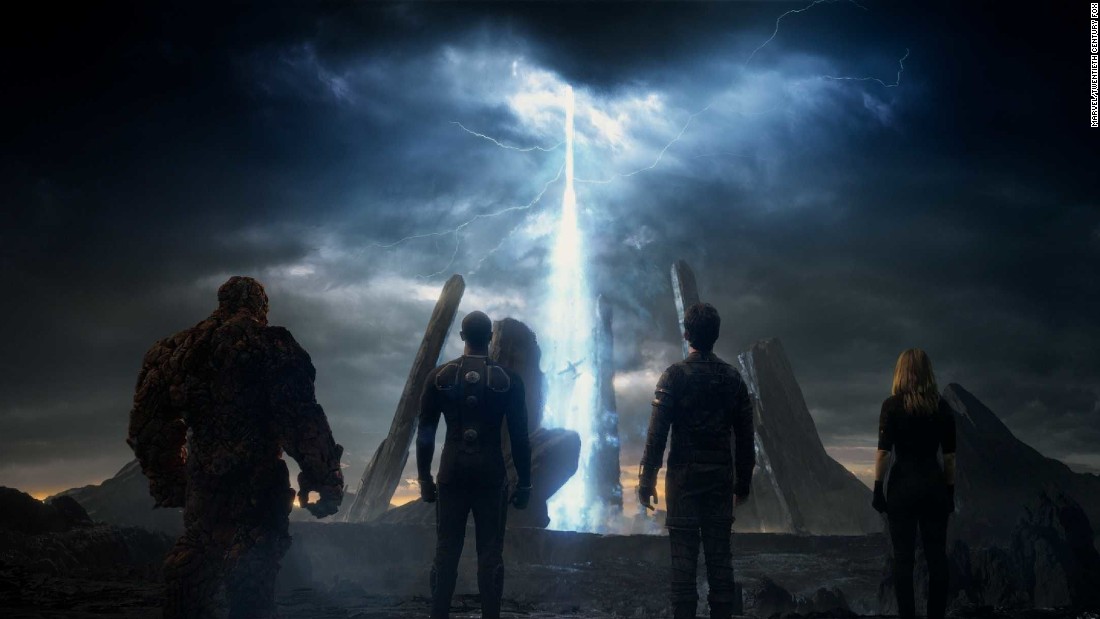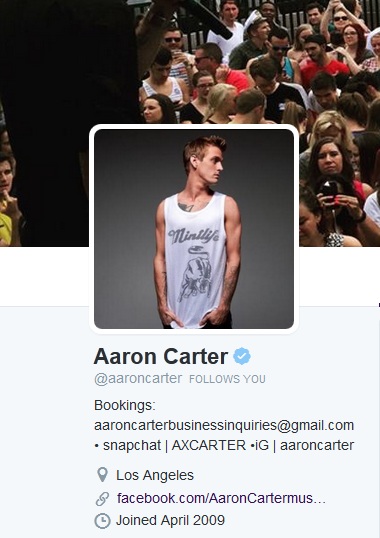 I got my first verified celebrity follower on Twitter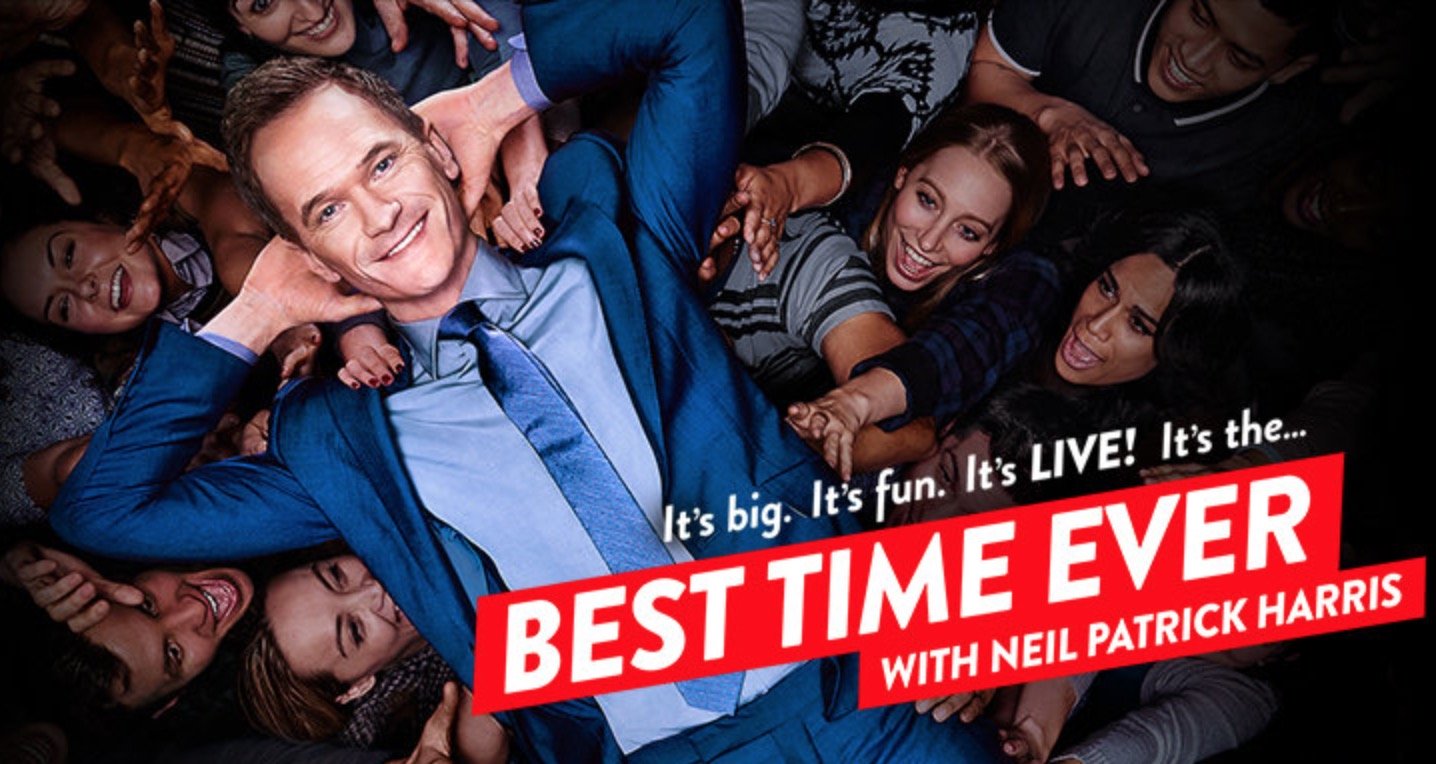 I applied to be on a game show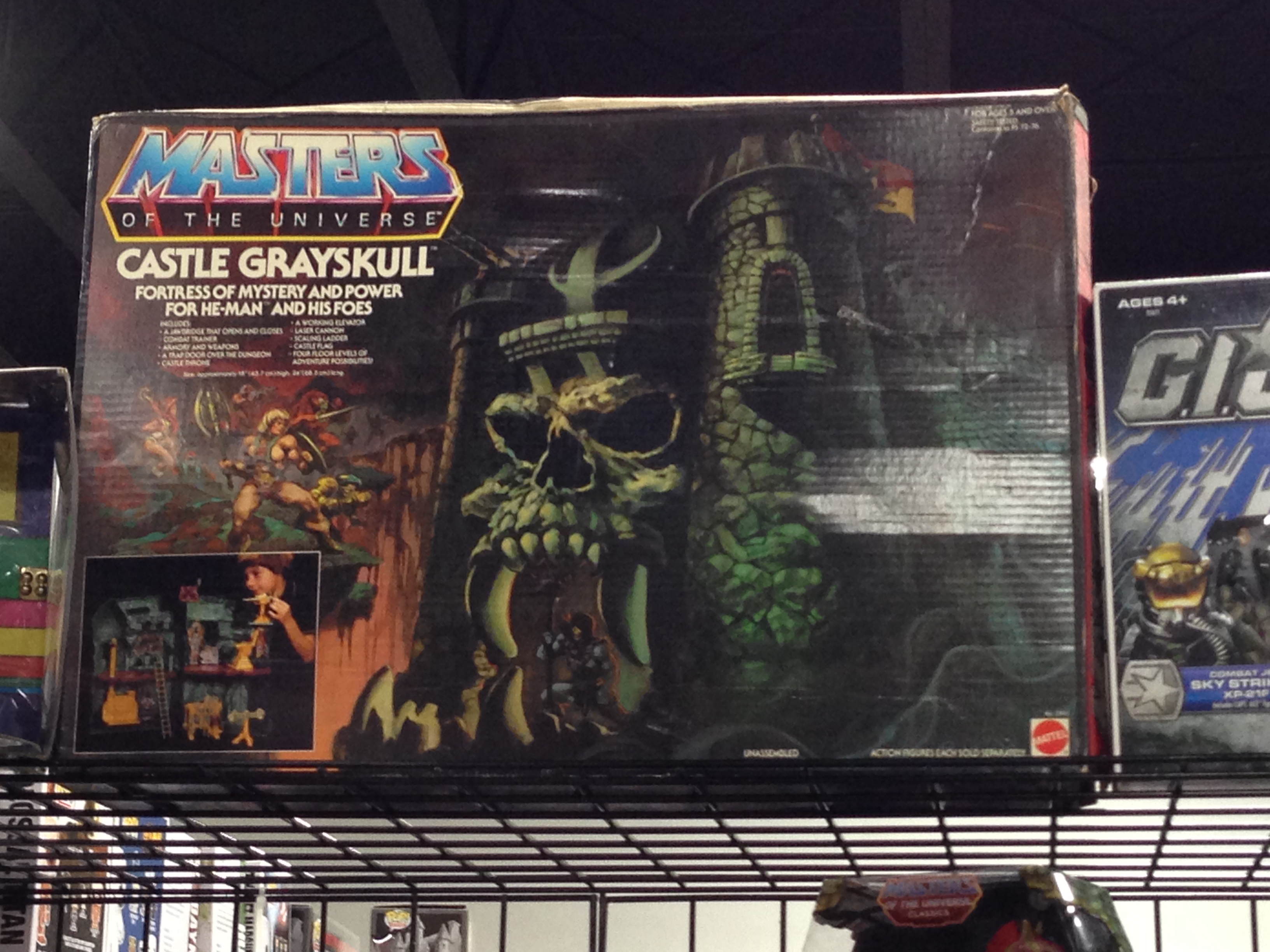 I made my 3rd trip to Retro Con and took lots of cool toy pics
I participated in a summer swap of nerd swag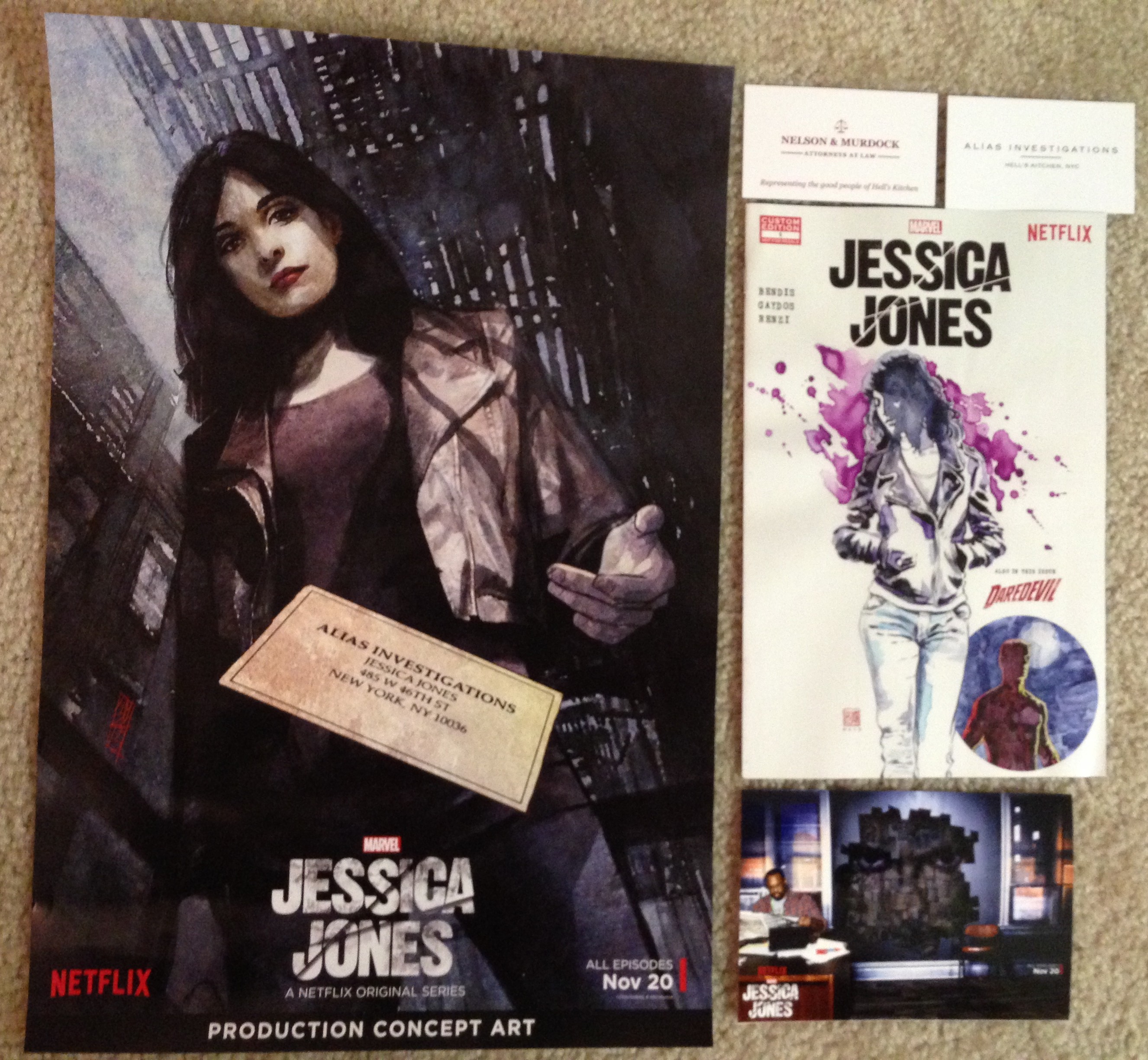 I went to New York Comic Con on a quest to see how much free swag I could get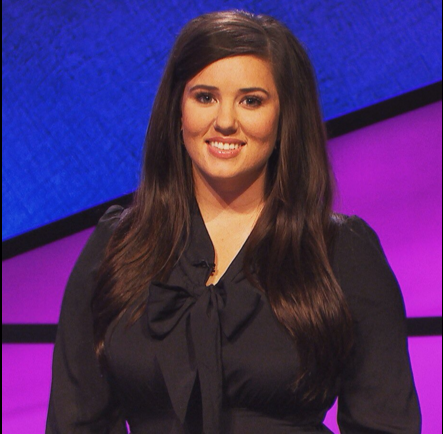 I got caught talking about a Jeopardy contestants boob's on Twitter, and then we became besties
I've never considered myself a "movie guy", but this year saw me watching 78 films. That's GOT to be some kind of record for me. No, I'm not going to rank them, because I'm not enough of a cinephile, but I will list them so that you can see that I was all over the place when it came to what I watched:
Obvious Child
Live. Die. Repeat
Wish I Was Here
The Incredible Burt Wonderstone
Non-Stop
The Skeleton Twins
Teenage Mutant Ninja Turtles (2014)
Man of Steel
A Million Ways To Die In The West
The Chernobyl Diaries
Backstreet Boys: Show 'Em What You're Made Of
The Purge
Bad Words
Dredd
Gravity
A.C.O.D. (Adult Children of Divorce)
Wet Hot American Summer
After Earth
Cloverfield
The Marine
Tammy
Behind The Candelabra
Choke
St. Elmo's Fire
The Greatest Movie Ever Sold
Tron
The Purge: Anarchy
The Babadook
The Signal
Avengers: Age of Ultron
St. Vincent
Top Five
Birdman Or (The Unexpected Virtue of Ignorance)
The Wedding Ringer
Seeking Asian Female
Southern Rites
Two Night Stand
The Great Bikini Bowling Bash
Kung Fury
This Is Where I Leave You
The Watch
Hot Girls Wanted
Jersey Boys
John Wick
Whiplash
Hot Tub Time Machine 2
The Duff
Shopgirl
Horrible Bosses 2
Inside Llewyn Davis
2 Guns
Toy Story 3
Sharknado 3: Oh Hell No!
Ant-Man
Lavalantula
Fant4stic Four
Snowpiercer
Spice World
Fury
Frozen (2010)
The Inbetweeners 2
Pitch Perfect 2
Mad Max: Fury Road
Dreamgirls
Spy
Vacation
Get Hard
Miss Congeniality
Bernie
The Lion Guard: Return of the Roar
Chaos on the Bridge
Paul Blart: Mall Cop 2
Here Comes the Boom
Unfinished Business
Dope
Attack the Block
Star Wars: The Force Awakens
I Smile Back
All of these were reviewed on the site, so just plug them into the search field up on the right to see what I thought about any particular one of them.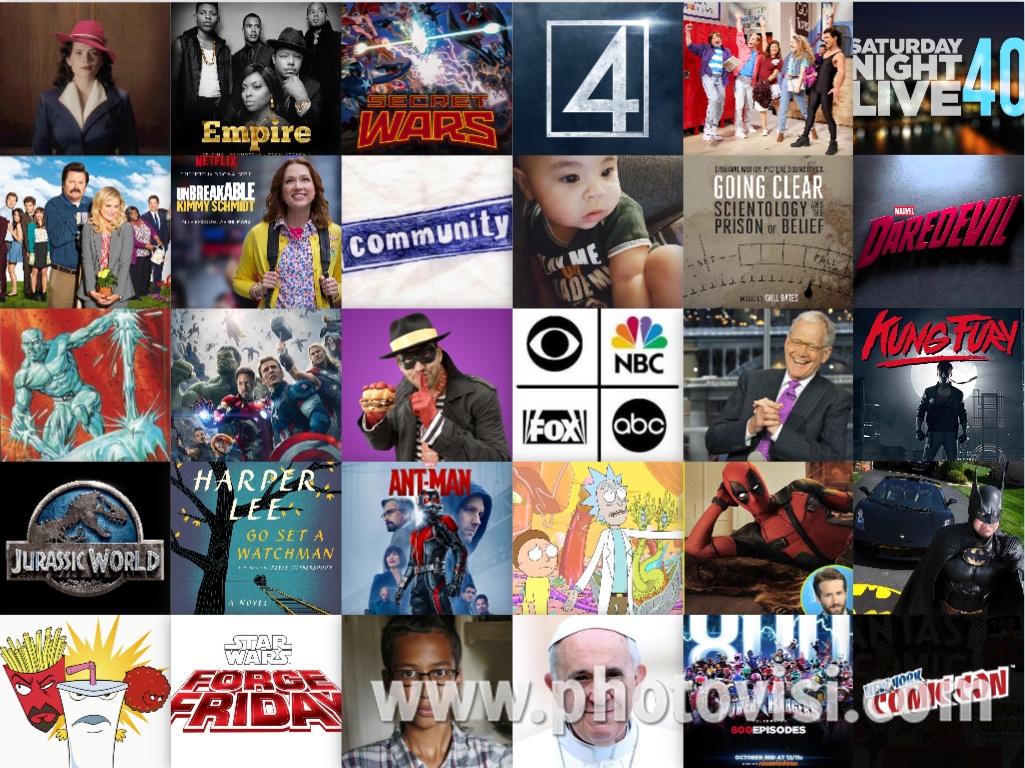 West Week Ever Recipients of 2015 (with commentary)

1/9/15 – Agent Carter
In hindsight, this deserved to have the WWE even more by the end of its run than it did this week. It was a strong premiere, but I was still at a place where I didn't feel the character could carry her own show. By the end of the 8-week run, I was a True Believer. I guess I just saw a lot of potential in that pilot.
1/16/15 – Empire
This show brought back the sudsy primetime soap, and was SO good for that first season. I definitely feel like it deserved the WWE at the time, but I don't know if it'll ever return to the dramatic highs of that first season.
1/23/15 – Marvel Comics' Secret Wars
This was based purely on speculation, as the West Week Ever was essentially given to an *announcement*. The miniseries hadn't even begun, and this was based on what was promised in the aftermath: A new Marvel Universe, the destruction of the Ultimate Universe, and the Miles Morales Spider-Man making the move to the mainstream "616" universe. All of this had the makings of something huge. As of this writing, the much-delayed miniseries STILL hasn't finished, even though the regular Marvel books have relaunched and carried on with their business. From what we can tell, not much has changed in the regular universe, while Secret Wars as a miniseries has been something of a disappointment (with several tie-in miniseries that showed a lot of promise). The surest shot Secret Wars ever had of having the West Week Ever was by receiving it before the first issue even launched. Nothing about the actual mini has been worthy of the WWE.
1/30/15 – Fant4stic Four trailer
The trailer had me interested in the film – something that a lot of people couldn't say because they were already pissed about reports of "Hacker DOOM" and other stuff. It was clearly a slow week for entertainment, but I really did like what I saw. More about Fant4stic Four later…
2/6/15 – Jimmy Fallon's Saved By The Bell reunion
This is the kind of thing that West Week Ever is all about: those potential "flash in the pan" moments that embody a particular moment in time. Looking back, I'd like to think I chose things that made some sort of cultural impact, but at times it's the small moments that also matter. Jimmy Fallon had been trying to do a Saved By The Bell reunion since his days hosting Late Night. He didn't pull it off, but managed to do it for the cast of California Dreams instead. I loved that reunion and I loved this one, too. Fallon's at just the right age where his nostalgia is my nostalgia, and as an unabashed fan of all things TNBC, this was certainly my favorite moment of that week.
2/13/15 – N/A
Sometimes nothing has the West Week Ever. This was one of those weeks.
2/20/15 – Saturday Night Live
This was the week after the 40th anniversary aired, and I definitely feel like it was deserving of the WWE. It was a great special, in a vain that you rarely see anymore. It was great to see all of those old faces return to the studio, including Eddie Murphy who hadn't returned to SNL since his days as a cast member.
2/27/15 – Parks & Recreation
I didn't love Parks & Rec in the beginning. I've often said that it was the show least deserving of a second season that I'd ever seen. That first season is HORRIBLE. After some cast shakeups and some creative tinkering, the show finally found its footing. While it never really hit the acclaim of its "brother" The Office, it certainly ended a lot stronger than that show did. I didn't appreciate how NBC burned the show off during its final season, and I feel like that broadcasting decision caused a lot of folks to miss out on those episodes. Luckily, the season is coming to Netflix later this month, so hopefully they'll get to see what I saw in the show. Those final eps had a lot of heart, and the characters all end up in a great place. This one totally deserved the WWE.
3/13/15 – Unbreakable Kimmy Schmidt
This one was tricky due to the "Here's everything at once" nature of Netflix. Timing was on its side, though, as this was the best thing that happened that week I finally consumed the series. This was not only one of the bright spots of 2015 television, but as a Tina Fey project, it's cemented its influence on popular culture. I'll bet NBC is still kicking themselves for cancelling this thing before it even went to air, but more folks saw it online than would've seen it on NBC in the midst of its death throes.
3/20/15 – Community
Did it deserve the WWE at this time? I'm not sure. It was more a testament to its triumphant return from cancellation, as well as it was helping to launch the Yahoo Screen platform (which has just been shut down, as of this past Monday). We didn't know much about what the season would bring as, unlike Netflix's full-season dump, Yahoo Screen debuted new episodes every Tuesday.
3/27/15 – Evelyn West
I had a daughter that week. It was pretty cool.
4/3/15 – Going Clear
I love anything about Scientology, so this was right up my alley. The documentary premiered that week, so it was definitely the standout of what was essentially a slow week for news.
4/10/15 – Daredevil
The Netflix series got the WWE based on my watching the pilot alone. Sure, it was a great pilot to a great series, but here's something to consider: that thing came out 3 AM EST Friday morning. This means that, had I not watched the episode, nothing would've gotten the WWE that week. Sometimes, it really is about being in the right place at the right time.
4/17/10 – Daredevil
I had finally finished the series, and was truly impressed by everything I'd seen. To me, this is the WWE that the series definitely *deserved*, while the previous week's honor was really just me trying to make sure that something had the West Week Ever. That's not to say that it was a bad pilot, but I feel a lot better about this week because the whole thing was a quality series, and it just means more to me that it maintained its quality across all 13 episodes. So, last week's WWE for Daredevil was a bit of a fluke, while this is the one that "matters".
4/24/15 – Iceman
This one is tricky. When it happened, it was definitely a hot topic that week. To me, however, it was a cop-out. Instead of them revealing that the "regular" Iceman was gay, Marvel instead said that it was teenaged, time-displaced, possibly from an alternate timeline Iceman. It was too much of Marvel trying to have its cake and eat it, too. So, imagine my surprise when Uncanny X-Men #600 came out months later, revealing that regular 616 Iceman is also gay, and that he hadn't acknowledged it because he had enough of his plate, being persecuted for being a mutant and all. To me, that would've been a MUCH more important story to tell, but it got lost in the Secret Wars delay shuffle.
5/1/15 – Avengers: Age of Ultron
It was a big movie. In hindsight, was it a good movie? People seem to have differing opinions. At that point in time, though, it had a big opening and a lot of eyes on it, so I think it totally deserved the WWE.
5/8/15 – The New Hamburglar
This was quite the failed marketing push. It seemed like McDonalds was on to something, but this thing disappeared quicker than the Halloween Whopper that was turning everyone's shit green. This hasn't been a strong year for McDonalds, as they're just throwing everything at the wall to see what sticks. This year saw the return of The Hamburglar, mozzarella sticks added to the menu, and even mac & cheese added in the Ohio test market. I think this was the victim of public backlash, as folks joked that the new Hamburglar looked kinda like a pedophile. Seems like McDonalds got antsy and canned the whole campaign. Out of everything on 2015's WWE list, this was probably the biggest fail.
5/15/15 – Major Broadcast Networks
This one may feel like a cop-out, but it was warranted. This was the week of the Spring network upfronts, where we learned what was cancelled, what was renewed, and what new shows were coming in the Fall. This is always an exciting time for television, and I lost a few "friends" that week (ABC's Forever, for instance).
5/22/15 – David Letterman
Never really been a Letterman fan, but the man was an institution. This was all about giving credit where it was due, and he deserved that WWE honor.
5/29/15 – Kung Fury
This was another example of a slow news week. If you read my thoughts on Kung Fury, I wasn't actually a fan. I mean, I enjoyed it, but 90% of the "movie" (the thing is THIRTY minutes long!) was given away in the trailer. Seriously, the only thing in the movie that wasn't in the trailer was the sentient arcade machine. I really expected more. I think I gave the WWE to the *idea* of the project rather than the actual finished product.
6/5/15 – Community
This was the WWE that Community truly earned. The season had concluded, and it was pretty obvious that the show wasn't coming back. Sort of like Two and a Half Men, Community persevered whenever something happened that shouldn't ended it.  It lost Chevy Chase, Yvette Nicole Brown and Donald Glover, got cancelled by NBC, and got picked up by Yahoo for an untested platform. All of these should've spelled the end. To me, however, the Yahoo episodes turned out to be some of my favorites of the entire series.
6/12/15 – N/A
Not even a cop-out choice could save this week.
6/19/15 – Jurassic World
Universal had a great year, and Jurassic World was its crowning achievement. I also gave it the WWE because of what JW had done for me. After all, my post, The Price of Admission: The Socioeconomic and Racial Implications of Jurassic World, was my most popular post in years.
6/26/15 – N/A
I swear, I TRY to give something the WWE every week, but sometimes the world just doesn't cooperate.
7/17/15 – Go Set A Watchman
This choice was kind of a betrayal of what I stand for. Typically, the WWE had to have had some sort of impact on me. I haven't read this book, nor am I even that big of a fan of To Kill A Mockingbird. I mean, I understand its place in popular culture, and another book in the franchise seemed like a "sure thing", right? Well, I've heard nothing but negative stuff about this book, and it has had the cultural impact of Joey.
7/24/15 – Ant-Man
Loved it, and it was probably a stronger movie than Age of Ultron. I'm a Marvel fanboy, though, so this shouldn't come as a shock. For that point in time, it totally deserved the WWE.
7/31/15 – Rick and Morty
As much as I enjoy the show, this originally got the WWE because it was a slow week, and the second season premiere had aired that week. In hindsight, though, this was the beginning of what would turn out to be an incredible season. To cap it off, when I went to New York Comic Con later in the year, Rick and Morty cosplay was EVERYWHERE, proving to me that the show had made a bigger cultural impact that I had realized. Totally deserving of the WWE – I just didn't know it yet.
8/7/15 – Deadpool trailer
The little superhero movie that could. This movie, by all accounts, shouldn't exist. It's based on a one-note appearance from the universally panned X-Men Origins: Wolverine, so it's amazing it got made. Sure, Ryan Reynolds is the perfect choice for the role, but he's also been box office poison for the past few years. This trailer, however, captured everything a Deadpool movie should be. I still don't know if it needs to be rated R, as they're cutting out a portion of potential audience members, but it seems to be everything Deadpool fans would want. The movie's not out yet, and I still have my doubts, but I think they crafted a good trailer.
8/14/15 – Fant4stic Four
This movie isn't as bad as your neckbeard friend keeps telling you it is. Most of the people running their mouths about it didn't even see it. They checked out after the reveal of Black Johnny Storm and the rumor that Doom was just a message board troll instead of a sorcerer. I defended this movie because I think it's worth checking out, if only to make up your own mind about it. I maintain that it's 2/3rds a strong movie, while the final 1/3 is clearly a movie "made by committee". It wasn't even necessarily a slow news week. I just really thought that Fant4stic Four was deserving of more positive attention.
8/21/15 – Rte 29 Batman, Leonard B. Robinson
This one was a big departure. I'm not sure if you've noticed, but I've got a "No Death" policy for WWE. I don't talk about deaths because if you talk about one, you've gotta talk about them ALL. And a ton of them just don't mean that much to me. So, it's easier to just keep things a death-free zone. That said, Rte 29 Batman was something of a local hero, who donated his time and money to visiting sick kids in the hospital dressed as Batman. He was killed returning from one of these trips, when he was hit by a car on the side of the road. I've often wondered why some rich guy hasn't tried to be Batman, and here was one who had. Sure, he didn't fight crime, but he wanted to make things better for kids. That's the kind of thing that's worth talking about.
8/28/15 – Aqua Teen Hunger Force
I loved Aqua Teen, and it was something of an Adult Swim institution. It was on for 15 years, so I don't see it leaving the air anytime soon, but its ending was definitely something worth noting. Nobody ever seems to talk about it, so I wonder if it's a show that wore out its welcome, or if it's just not the kind of thing folks discuss at the watercooler. After all, most Adult Swim shows seem like stoner fare, so maybe there's some 420 subreddit out there mourning its cancellation.
9/4/15 – Force Friday
Now that the movie's out, it's hard to remember that this was A BIG DEAL! The Star Wars: The Force Awakens toys were being released, giving us the first glimpse of the characters from the hotly anticipated film. I know I was at a midnight Toys "R" Us opening just to get the figures. So many questions: Who was the Black kid? Why did Kylo Ren's lightsaber have a laser hilt? And who was this badass known as "Captain Phasma"? Sure, all of these questions have now been answered, but this was the beginning of the merchandising onslaught brought on by The Force Awakens. Totally deserving of the WWE.
9/18/15 – Ahmed Mohamed, the Clock Boy
Muslim kid made a clock, but folks thought it was a bomb. Big news story. I actually tend not to get "real world" topical, but it was just one of those weeks. In hindsight, this wasn't "pop culture" enough for the WWE. Sure, he got a lot of notoriety and offers, but where's he now? He's seeking $15 million in damages. That's not a happy ending. Nah, I wanted him to get a show on Nickelodeon or some shit. THAT's what gets ya the WWE. I flew a little too close to the CNN sun on this one.
9/25/15 – Pope Francis
The Pope came to the US, and it was Beatlemania all over again. It probably would've helped if he had done the talk show circuit or something, but everyone had Pope on the brain. It also doesn't hurt that he's skilled at saying exactly what you want to hear. You want to know if the dinosaurs went to Heaven? Pope Francis will not only tell you they did, but he'll also name some dinosaur species you've never even heard of. 'Cause he's got connections like that. So yeah, I think he deserved the WWE.
10/2/15 – Power Rangers
If this site had a subtitle, it'd probably be "Amateur Power Rangers fansite". I maintain just enough of a connection to the franchise to know what's going on, but I'm not so engrossed that I haven't experienced the touch of a woman. Was that mean? Check out Rangerboard sometime, and then get back to me. Anyway, the franchise was celebrating its 800th episode, so it sure as Hell deserved the WWE. How many shows reach that kind of episode count? And it's a 22 year old franchise that's still going strong.
10/9/15 – New York Comic Con
It was convention weekend. The show hadn't really gotten started yet, but I had high hopes. In fact, it's pretty funny that NYCC got the WWE when SDCC did not. I think I gave it to NYCC because I was actually going to that show, and I had hoped to meet up with a bunch of Twitter friends that weekend. That, sadly, did not happen. So, this WWE was given out in the hopes of "what might've been, but was not to be".
10/16/15 – The Nerd Lunch Podcast
As a five-time guest, and member of the Nerd Lunch Army, this totally deserved the WWE. So many podcasts come and go, but they don't all have staying power. 200 episodes is nothing to sneeze at, and I always have a great time on that show.
10/23/15 – Back to the Future Day
This is one of those picks "for the fans". I don't really have a special place in my heart for Back to the Future. I haven't seen the movies in a long time, so that could have something to do with it. Everyone and their bookie was losing their mind over Back to the Future Day, however, so I couldn't let the week go by without acknowledging it. The wrong date had been faked on memes for years, so it was a pretty important event that the real day was finally upon us. As something that could only really happen once, and the fact that it resulted in mostly positive things, I think BTTF Day deserved the WWE.
10/30/15 – Marvel's Agents of S.H.I.E.L.D.
This was based on a particular episode that aired that week, which I found to be incredible television. It's amazing how far the show has come from that terrible first season, and I wanted to find some sort of way to give it its due. There was no better time than this week, which finally revealed what happened to Simmons on the alien world Maveth. Watch the episode and you'll agree with me.
11/6/15 – Star Trek
This choice was due to the announcement that there would be a new Trek television series in 2017. That's the end of the good news. There are too many caveats. It's only going to air on CBS All Access, which is the CBS subscription service. Plus, the folks behind it are the same folks behind the NuTrek movies. After seeing the trailer for Star Trek Beyond a few weeks later, my enthusiasm for this project waned. Still, it was big news in the geek world, though the jury is still out on its execution.
11/13/15 – Master of None
The Aziz Ansari Netflix show kinda became a critical darling, and I was just bandwagoning. I enjoyed it immensely, but I don't think I really changed the world here. If you were gonna watch it, you were going to before I chimed in. If you were not gonna watch it, I sure as Hell didn't convince you to do so. Since the dust has settled, there's been some controversy surrounding some of the race stuff in the show, but I still think it was a great season. This was truly the best thing in pop culture that week.
11/20/15 – Adele
She broke every sales record out there, and she delivered the kind of stuff you expect from her. This was a bit of a reach, as I don't think my readership shares my musical taste. I like pop. I make no bones about that. Still, whenever I do music posts, they tend to fall on deaf ears, as I don't have a high 14 year old readership. So, this is one of those WWEs where most of my readers couldn't give a shit, but I definitely think she earned it.
11/27/15 – Captain America: Civil War trailer
Just when we were catching our breath from Ultron and Ant-Man, the Marvel hype machine cranked back up with this one. It was like a poorly kept secret show or something. Everyone knew Evans and Downey were going to be on Kimmel, and everyone knew why, yet everyone pretended to play dumb. And when it went live, it did what Marvel trailers do: it got you excited for the next chapter in their grand plan.
12/4/15 – The Flash/Arrow "Heroes Join Forces" crossover
Last year's Flash/Arrow crossover also got the WWE, so I guess it's a tradition now. The Flash was stronger than Arrow, but it was still entertaining television. DC should just hand their movies over to Greg Berlanti, but that's another discussion for another time.
12/11/15 – Teenage Mutant Ninja Turtles: Out of the Shadows trailer
They finally seem to be making a movie based on that 30 year old cartoon that grown men love! I don't know why grownups can't just let go of stuff so that a new generation can enjoy it. I didn't hate the last TMNT movie, and I know kids seemed to like it. Still, this sequel seems to be incorporating a lot of things that adult fans will love, especially Shredder's goons Rocksteady and Bebop. It made me giddy to see them, but it really got me thinking about the legacy of franchises. Maybe there's a post in there somewhere.
12/17/15 – Star Wars: The Force Awakens
Um, the premiere of the next installment of a franchise that some fans have been waiting 30 years to see (if they ignore the prequels)? Yeah, this was a no-brainer.
12/23/15 – Star Wars: The Force Awakens
See above, and then add in the fact that it made a shit ton of money in a week's time.
12/31/15 – Hoverboards
While these things popped up on Vines and YouTube back in the summer, they were atop the want lists of all the "normal" folks come Christmas time. And they became infamous. Charging them caused fires to break out, they were banned from most public places, and most retailers refused to sell them. Which only made people want them MORE. It's somewhat unorthodox to give the WWE to a *thing* rather than a franchise or person, but this seemed fitting.
So, here we are. The moment you've all been waiting for: what had the West YEAR Ever? Well, looking back over the nominees, it's looking like our finalists are the multiple WWE recipients Daredevil, Community, and Star Wars: The Force Awakens. The interesting thing here is how their "reign" kinda divided up the calendar year. Daredevil was great, but folks were basically done talking about it by Summer. Sure, some sites foolishly tried to do weekly recaps of the episodes, but seeing as how everyone binged that thing, nobody gave a shit about those. Community was around from Spring to Summer, but the season kinda flew under the radar for anyone but the most die hard fans. And once Summer ended, the ramp up to The Force Awakens began. So, what I'm saying is that nobody really carried the year on their shoulders – not like Taylor Swift did last year, or Breaking Bad the year before that. So, this is where I get to use my veto power ('cause it's my site and all) and award a winner.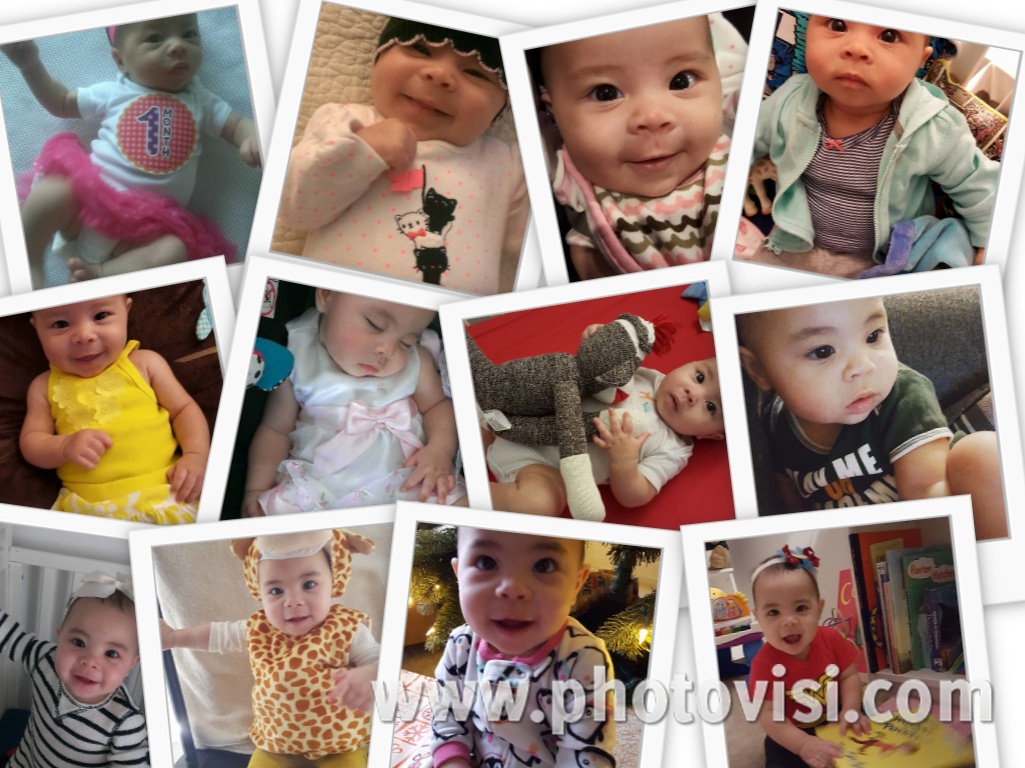 To me, Evelyn West had the West Year Ever. Let me explain. I know some of y'all are "child free" and/or don't give a shit about my kid, but she really changed my life. It's not every day that you have your first kid, and stuff really does change. No, I'm not going to get into the mushy stuff. I'm talking practical stuff, like all your stuff goes off to a storage unit, and you're on bottle-making duty every night. But oddly, you don't really care. This is probably the worst way to describe a human being, but I sometimes refer to her as "my favorite toy". She's just so fascinating, and sometimes I have trouble fathoming that she's a living, breathing thing. I just like to watch her crawl around and get into stuff she shouldn't be touching. Plus, we've already instilled in her a love of superheroes, so she's already on the right pop culture track. The clincher, though, is that she was born at the end of March, and has been here ever since. So, that's more dominance of the calendar year than any of the other options I listed. Sure, you may have been looking forward to The Force Awakens, but I was looking forward to things like her crawling or learning to blow raspberries (which she does with precision). So, in a few days, West Week Ever will be back to normal, and something in the mainstream pop culture world will get the honor. And I don't plan to have any kids this year, so I can pretty much guarantee that something in the mainstream pop culture world will get the 2016 West Year Ever honor, too. But for now, you're just gonna have to bear with me, as my daughter pretty much had the West Year Ever in 2015. But if that's not good enough for you, then you can tell your friends that it was Star Wars. It's not like they won't believe you.