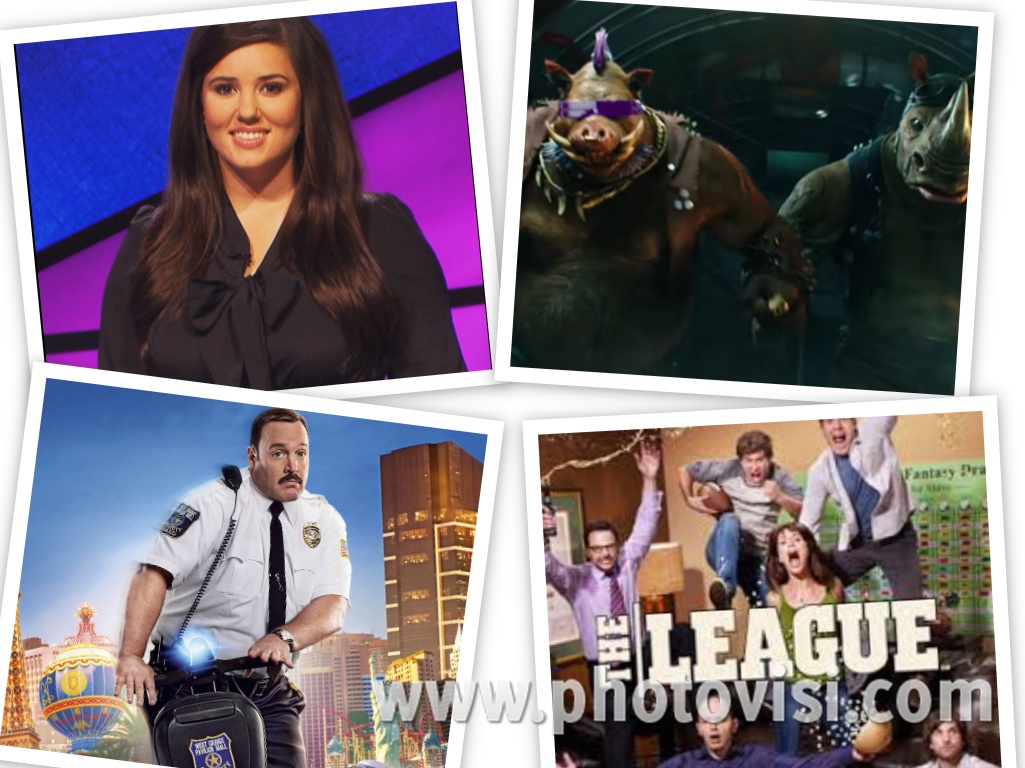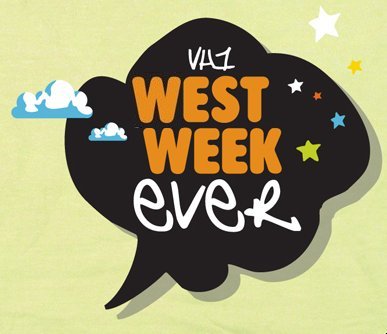 Happy Hanukkah to our Jewish friends out there! A pal of mine from the ol' a cappella days at Cornell put this together with his wife, and I thought I'd share it. I really hope it goes viral.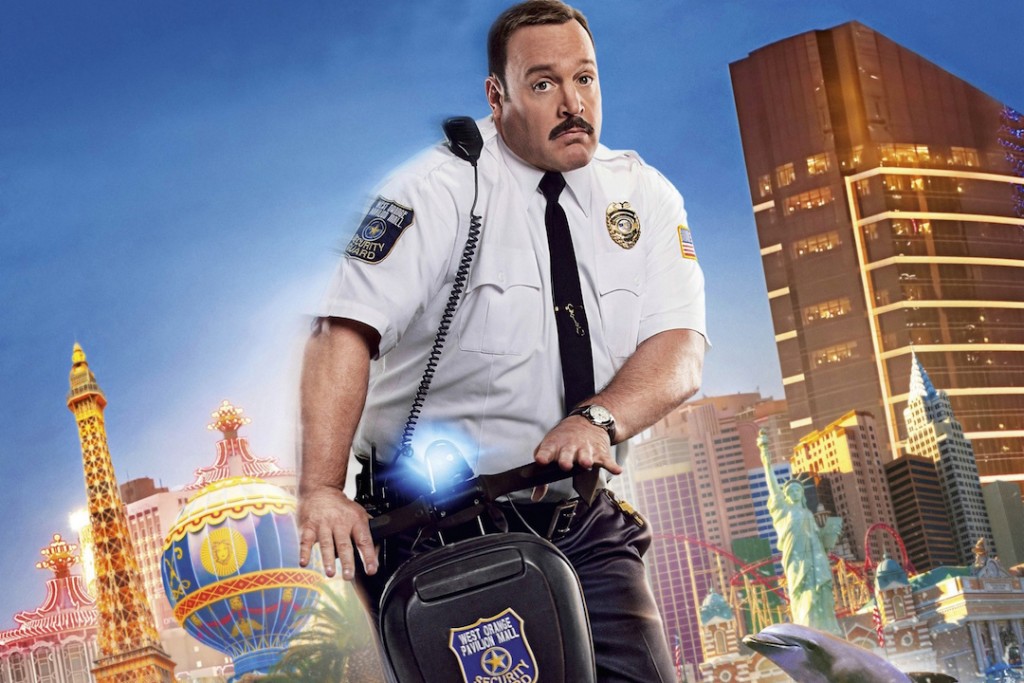 On the movie front, you're gonna hate me for this one. I mean, it was late, and I was bored, and…well I have no excuse. Yes, I watched Paul Blart: Mall Cop 2. Let me just say that I like Kevin James. Even though his movie career only exists because Chris Farley died, I still enjoyed him on The King of Queens. And, to be honest, I didn't hate the first Paul Blart: Mall Cop. I mean, a hapless mall security guard foils a heist in a local mall. What's not to like? Well, some movies don't need sequels, and this is one of them. For 2/3 of the film, it feels like there are 2 different movies going on: one features Paul Blart as a mall security guard whose life just keeps getting worse and the other about Arrow's Damien Darhk trying to steal a bunch of priceless art from a casino. Yes, Neal McDonough is in the movie, and I swear he's playing the same character he currently plays on Arrow. I'd hate to think someone watched this movie and thought to him/herself "This guy would be a perfect villain for Oliver Queen!" The movie actually moves pretty quickly, so it's basically over before you know it. Both plots eventually overlap, but the resolution is kinda rushed. Plus, it kinda bothers me that Mall Cop is in the title, when there's NO MALL! They couldn't call it Paul Blart: Saves Art or Paul Blart: Casino Cop or something like that? Anyway, I watched this movie so that you don't have to.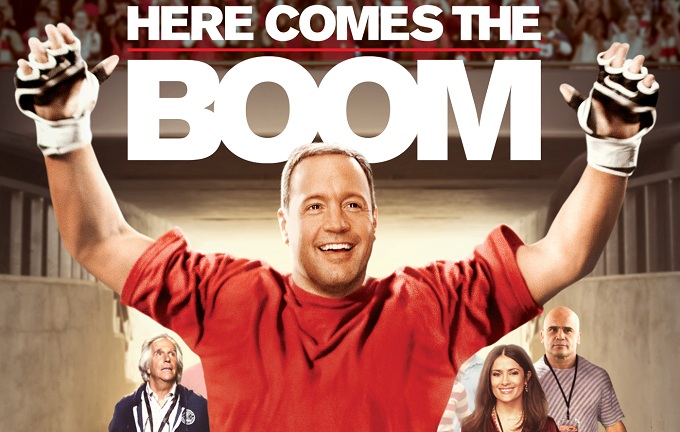 And because I love Kevin James, but hate myself, I then watched Here Comes the Boom. Oddly enough, it was on another network at the same time as Paul Blart 2 (yeah, I DVRed it…). For a minute, I thought maybe James had died and that the cable networks were paying tribute to him. I had to Google it just to make sure. Anyway, if you've never seen it, it's your standard "We gotta save the youth center!" movie. Kevin James is a former Teacher of the Year who's now suffering from burn out. Meanwhile, the music teacher finds out his wife is pregnant just before it's announced that all special programs – including the music department – will be cut due to budgetary constraints. Feeling bad for his colleague, James decides to raise the money to keep the music department going. And the way he decides to do this? Mixed martial arts. He finds out that he can make a tidy sum just by losing fights, so he gets good enough to qualify, but not really to win. You'll never watch this movie, so I'll spoil it for you: he saves the music department. There are a whole bunch of unnecessary twists, like a last minute embezzling subplot, but he saves the day and rekindles his love of teaching in the process.  It has all the staples of a Kevin James movie, including a small part for his brother, Gary Valentine. Surprisingly, he got in decent shape for this movie. I mean, he's still Kevin James, but you could tell he at least did some training for the role. As formulaic as it was, I didn't hate this movie, but there's no need for you to watch it.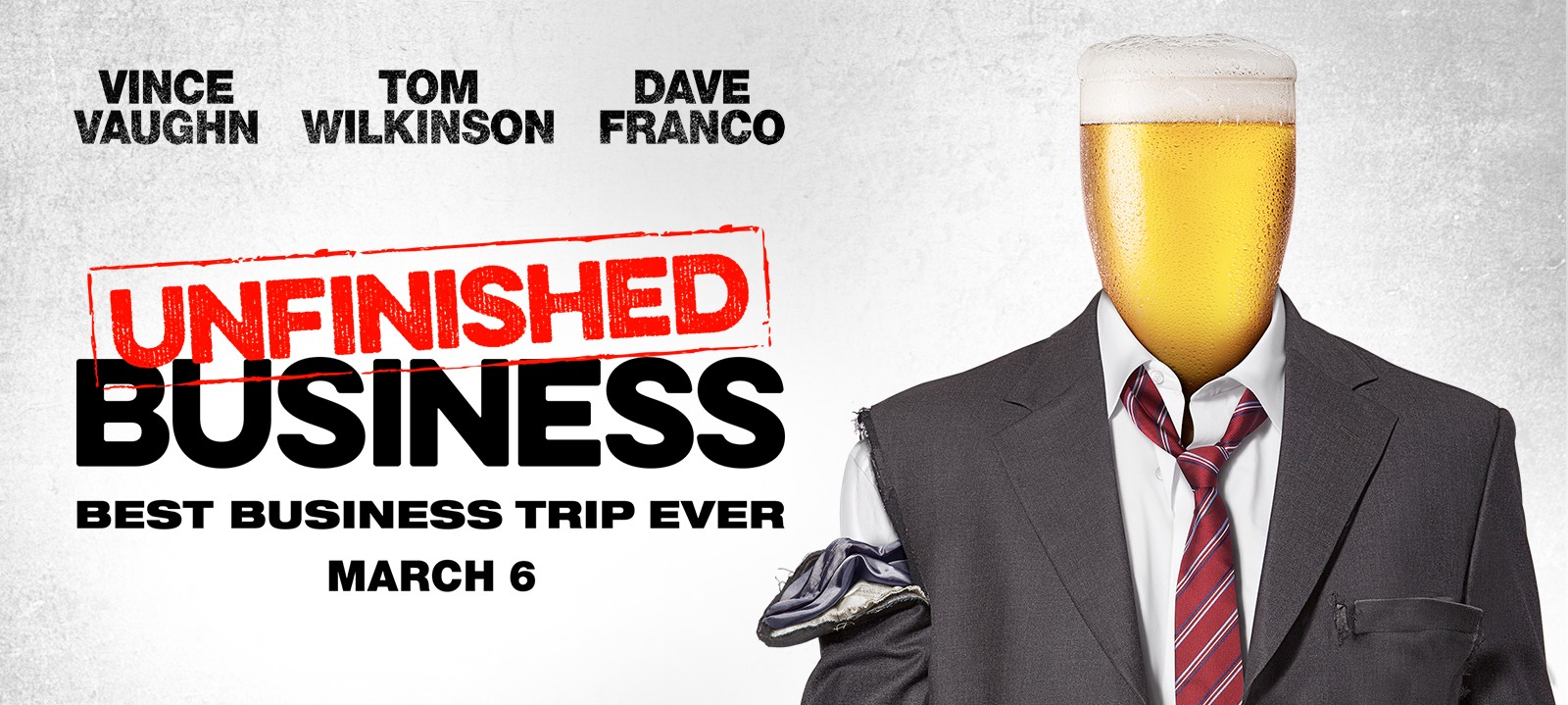 Unfinished Business is not a very good movie. The trailer portrayed it as this European drug and sex romp, while the actual thing tried to have more purpose. It didn't know if it wanted to be EuroTrip or Glengarry Glen Ross. Vince Vaughn plays himself, as he does in all of his movies. Only this time he's a struggling salesman who strikes out on his own after a disagreement with his boss. So then it becomes a race between him and the former boss to lock up a prized account on a business trip to Germany. Meanwhile, he's accompanied by an older sales exec and a dimwitted sales applicant played by Dave Franco. Many of the jokes are supposed to come from Franco, but most of his material falls flat. Meanwhile, the movie tries to add heart by focusing on the fact that Vaughn is only trying to get this deal so that he can put his bullied son into private school where he'll be protected. I love Vaughn, but this wasn't his best work.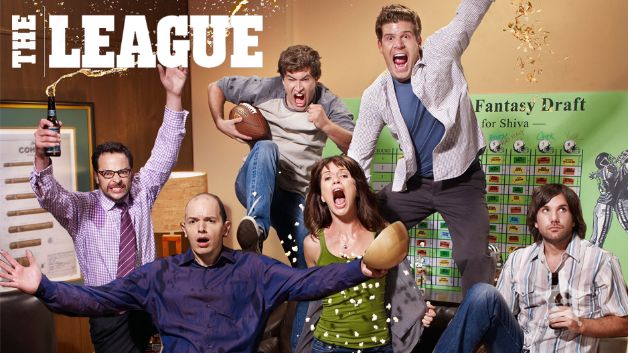 A lot went on in the world of television this week. First up, FXX's The League aired its series finale, and it was TERRIBLE. To be honest, as much as I love the idea of the show, it should've ended about 3 seasons ago. It just hasn't been funny, and watching it has felt like a chore. If you've never seen it, The League centers around a group of friends in Chicago, and the goings on in their fantasy football league. I don't give a rat's ass about sports, but the football kinda took a backseat. Sure, there were a lot of player cameos where I was left wondering "Who's that guy?", but none of that really hindered my enjoyment of the show. The creators used to work on Curb Your Enthusiasm, so it has that loosely improvised thing going for it. The finale, however, didn't feel like a true finale. This is odd, considering they've known this was the final season since before they started filming. It's not like FX canceled them midway through the episode order. They had time to wrap things up neatly, but instead they gave us an off-the-wall episode that really didn't accomplish much. It even squandered a Larry David cameo. So, I don't hate it as much as I hated the Seinfeld or How I Met Your Mother (which I watched again a few weeks ago, and may be coming around on) finales, but it's up there. What a sad end to what was once a great show.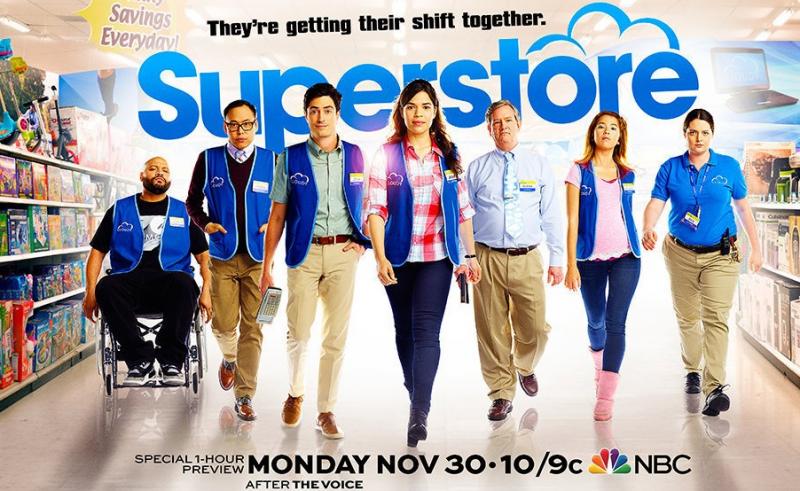 On NBC, they showed a sneak preview of the comedy Superstore last week, and I caught the first 3 episodes On Demand. At first, I thought the concept sounded dreadful, even though the commercials made me laugh. I mean, who wants to watch a show set in a Walmart? That's essentially what it is, as it follows the employees working in a branch of the Cloud 9 superstore. Reviews, however, have been kind and it's being called one of the greatest workplace comedies. When I saw it was starring America Ferrera (Ugly Betty), that didn't really do much for me. Then, I noticed it was also starring friend of a friend Ben Feldman (A to Z), and then I was all about it (he's a good dude, and he really needs a win). Plus, after talking trash about it on Twitter, I started talking to one of the writers, who also wrote for Happy Endings. SOLD! Anyway, after watching, I can confirm that it's really funny. I don't know if it'll last (the cast is FULL of folks from recently canceled shows, like Super Fun Night, so maybe they're cursed), but I'll watch it when it becomes a regular part of the schedule. That's what scares me, though – it'll be airing Mondays against Gotham, Supergirl, and whatever ABC's running at the time. That's some stiff competition, but it doesn't take much to succeed on NBC right now, so we'll just have to wait and see.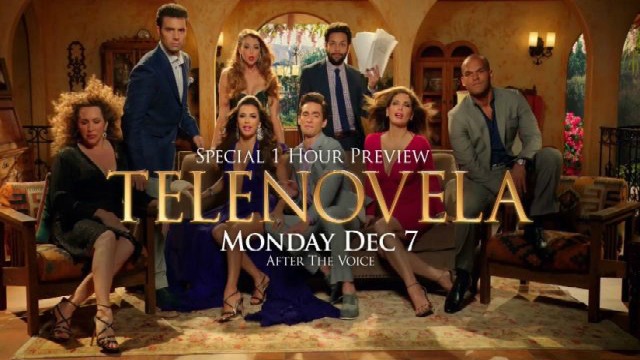 It's not all great news, however, as NBC also showed a sneak preview of Telenovela (originally called Hot & Bothered). Starring Eva Longoria as a Spanish soap opera star who doesn't know Spanish, the show is DREADFUL. I'm sure its existence does wonders for the number of minorities on prime time television, but it would've been nice if they'd been given something quality to work with. Starting in January, Telenovela will air after Superstore on Monday night, but don't be surprised if we're getting back-to-back chunks of Superstore a few weeks in.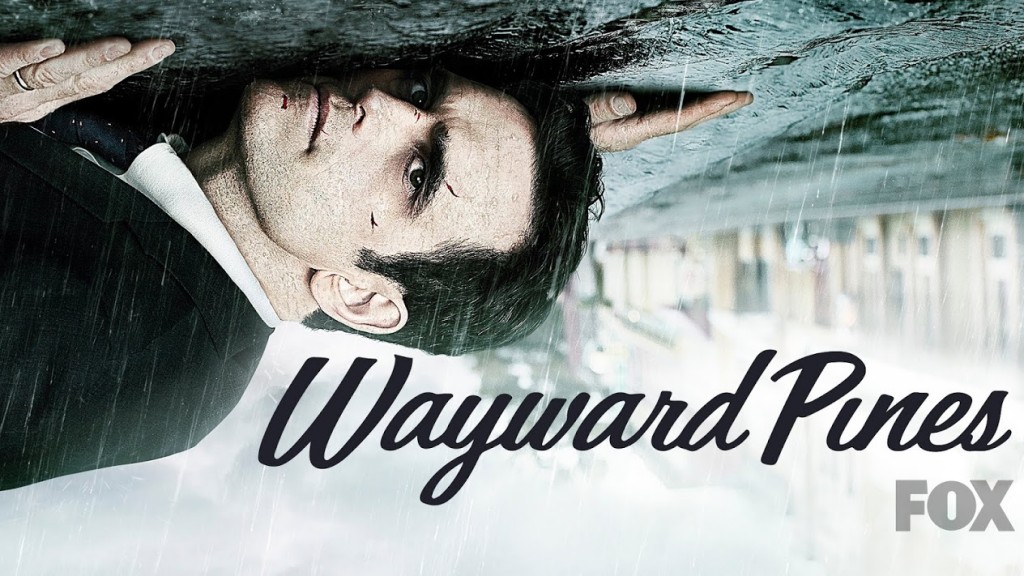 Fox announced that Wayward Pines had been renewed for a second season. This is both good and bad news. It's good because the first season was excellent. It's bad, though, because the show worked so much better as a One and Done series. Sure, there's material there for more story, but sometimes it's best to leave something to the imagination. If you didn't watch the first season, it starred Matt Dillon as a special agent who finds himself trapped in the mysterious town of Wayward Pines. And that is merely the tip of the iceberg. There is SO much going on in the show, but I loved every twist and turn. I fear a second season might be like Empire – a Fox show with a great first season, and a second season that feels like an incredible chore.
A few hours ago, the trailer was released for X-Men: Apocalypse. I have no real gripes with it, but I'm not especially excited for it, either. I feel like, at this point, you pretty much know what you're gonna get with a Bryan Singer X-Men movie. There's a specific tone to it, and that's that. I'm not saying it's a bad thing, but there aren't really any surprises. I do hate that Mystique is on the team. That's a big problem with Jennifer Lawrence's star power: it's like she refuses to take roles that may portray her in a bad light. I get it – she's a big star now, and she needs a showcase. I just kinda preferred the "less is more" Mystique that we got from Rebecca Romijn instead of Lawrence's "front and center" portrayal. This isn't a Must See In Theaters movie for me right now, but I said the same thing about Days of Future Past, and ended up seeing it opening night. So, we'll just have to wait and see.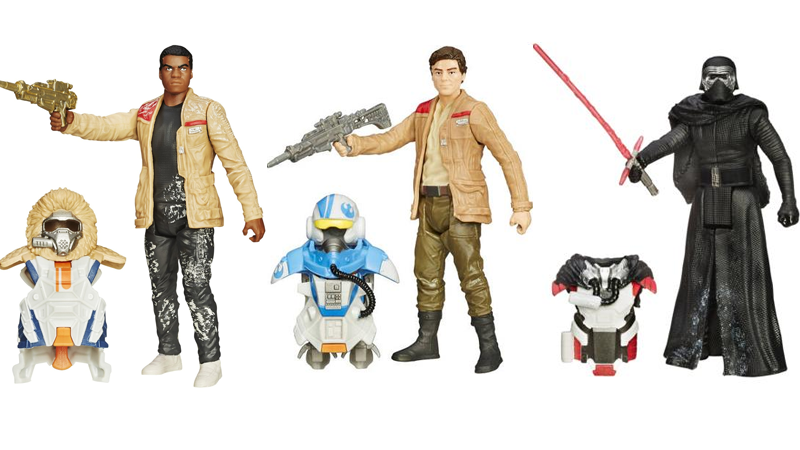 We're less than a week away from the release of Star Wars: The Force Awakens, but it's not without controversy. Apparently, some toys have hit shelves that weren't supposed to be out yet. I won't say what they are, so as not to spoil anything for anyone. Still, folks who've bought the figures have been showing them off online, only to be surprised that they're hit with takedown orders from Hasbro. The toy company is threatening to sue these people for showing off unreleased product, but they really shouldn't be going after the fans. Instead, they should be going after the stores that are ignoring the street dates. Anyway, some sites are calling for a boycott of Hasbro products for doing this, but that's a pretty unrealistic request when Hasbro is about to make a kajillion dollars.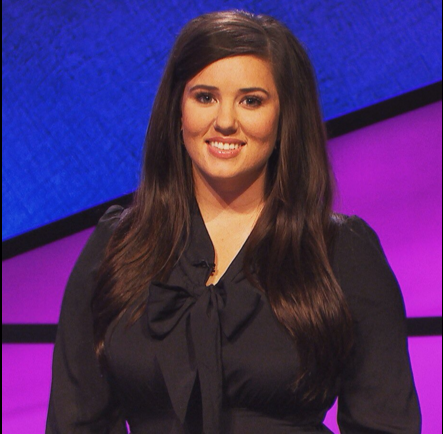 It was quite an interesting week for me in the world of social media. You see, on Monday night, there was an attractive Jeopardy contestant named Liz Fritz. The thing I noticed about her, however, was that she was RACKTACULAR (I coined that term for someone back in college). So, I tweeted about it. Little did I know she'd actually search the #Jeopardy hashtag. I mean, isn't she supposed to be smart? Smart people are busy, and they know better than to do that. So, anyway, here's what transpired: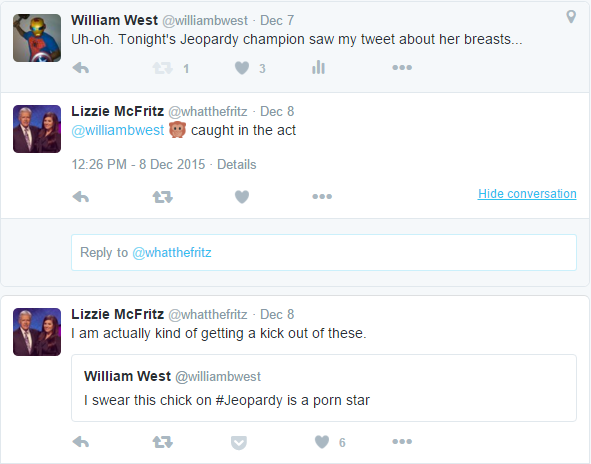 I checked her timeline, and I was far from the worst offender, so I didn't feel too bad.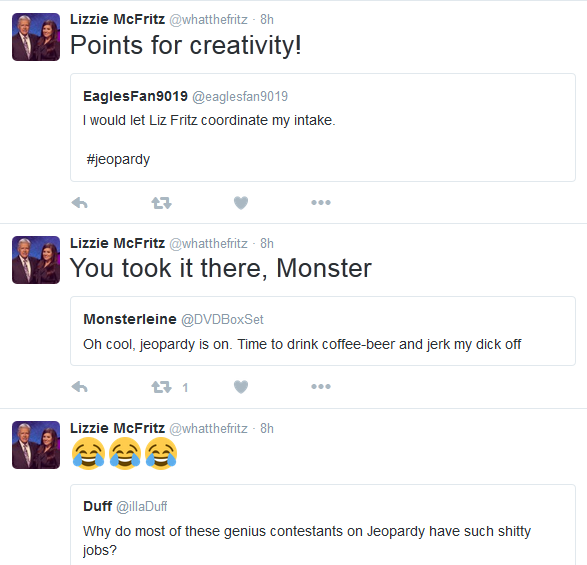 She apparently got 4 different marriage proposals, and a ton of dudes trying to chat her up. Oh, and she got about 300 new Twitter followers from the whole thing. She was cool about it, and gave as well as she got. I'm not proud of this. Sometimes I start tweeting, and just kinda lose my filter…
Meanwhile, it seems a bunch of huckleberries found my Storage Wars tweet from a few weeks back:

For some reason, one of the Storage Wars stars, Rene, replied to me right after I tweeted it, but waited a week to retweet it. And then the replies started coming in: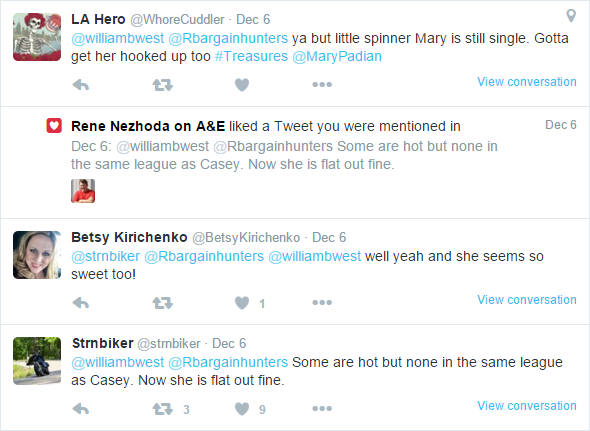 That last tweet, from "Strnbiker", was even favorited by Casey Nezhoda herself. My favorite part, however, was "WhoreCuddler" calling Mary a "spinner" and then having the audacity to tag her in his tweet. I'm sure she loved that!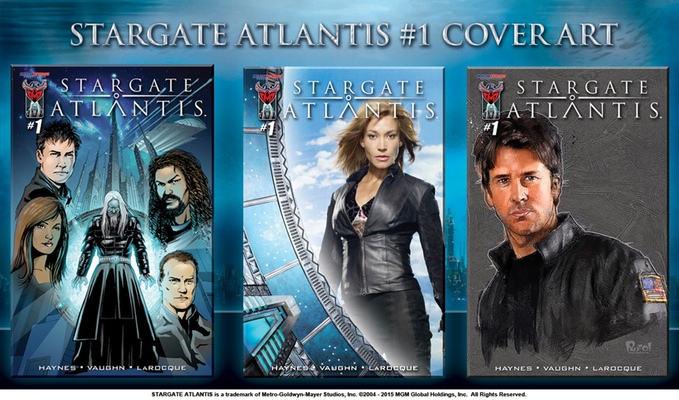 A friend of mine started a comic publisher, and one of his first books is going to be Stargate: Atlantis Season 6. The company, American Mythology, decided to go the Kickstarter route, which I wasn't really sure about. Well, boy do I have pie on my face, as they hit their goal with days to spare! If you're a Stargate fan, and want to get in on the action, you've still got 4 days to go. Check it out here.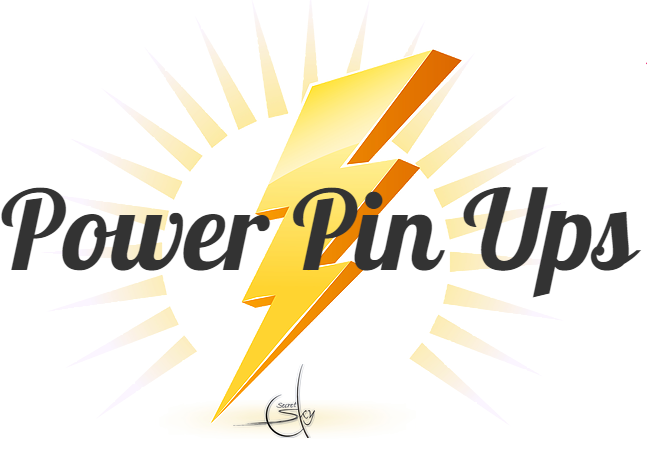 If you've still got some money left after supporting that Kickstarter, it appears some of the former Pink and Yellow Power Rangers got together to create a pinup calendar. I wish I could say proceeds were going to charity or something, but that doesn't seem to be the case. Anyway, I'd post the video, but it autoplays, and I can't post any pics because they watermarked the shit out of them. So, if you're interested, just go here.
Links I Loved
The Day My Daughter Realized She Isn't White – The Washington Post
Marvel Comics' Secret Weapon Is A Woman Named Sana Amanat – Vox
The Origin Story of SNL's Edgy Rival, MADtv – scpr.org
BREAKING: Friend Who Just Got Motorcycle Already Dead – The Onion
Opinion: I Don't Want An Asian-American Iron Fist – Comic Book Resources
Why I Left Mormonism Behind for Judaism—and Couldn't Be Happier – Fusion
An Oral History of The League – ESPN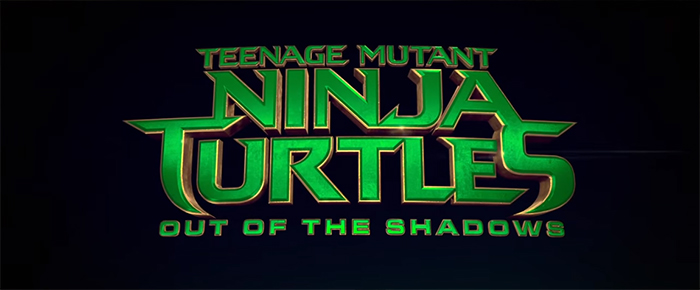 While I considered just giving the West Week Ever to the big boobed smart girl, something came along later in the week that I really enjoyed. You see, the trailer was released for Teenage Mutant Ninja Turtles: Out of the Shadows. And it had something for everyone: Arrow's Stephen Amell kicking ass as Casey Jones, Tyler Perry not dressed as an old woman, some Megan Fox fan service, and the best part of all – after nearly 30 years, we're finally getting live action versions of Shredder's cronies Rocksteady and Bebop.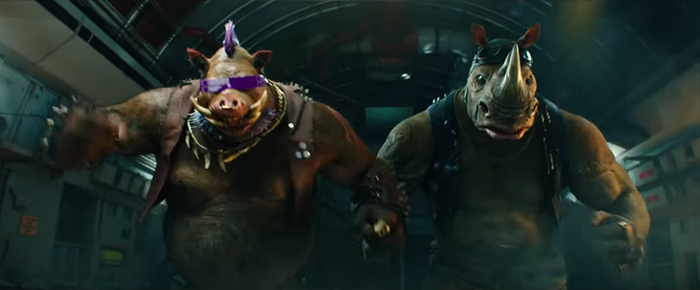 If you remember, I didn't hate the last TMNT movie. Most people were up in arms because it was a Michael Bay production, and Megan Fox was seen as terrible casting for April and blah blah blah. I used to LOVE the Teenage Mutant Ninja Turtles and, while I didn't warm up to the 2003 interpretation of the property, I still loved most versions of it I've seen. So I was looking forward to the movie. Like I said back in January, I didn't love it, but I didn't hate it. I thought there was a lot of workable material there, and it looks like they're taking advantage of that in this sequel. Chris over at The Robot's Pajamas had a great breakdown of the trailer, but I've got to say that I'm actually excited about this one. So, for finally giving us Rocksteady and Bebop (seriously, that's all it took to get me to buy in), the Teenage Mutant Ninja Turtles: Out of the Shadows trailer had the West Week Ever.