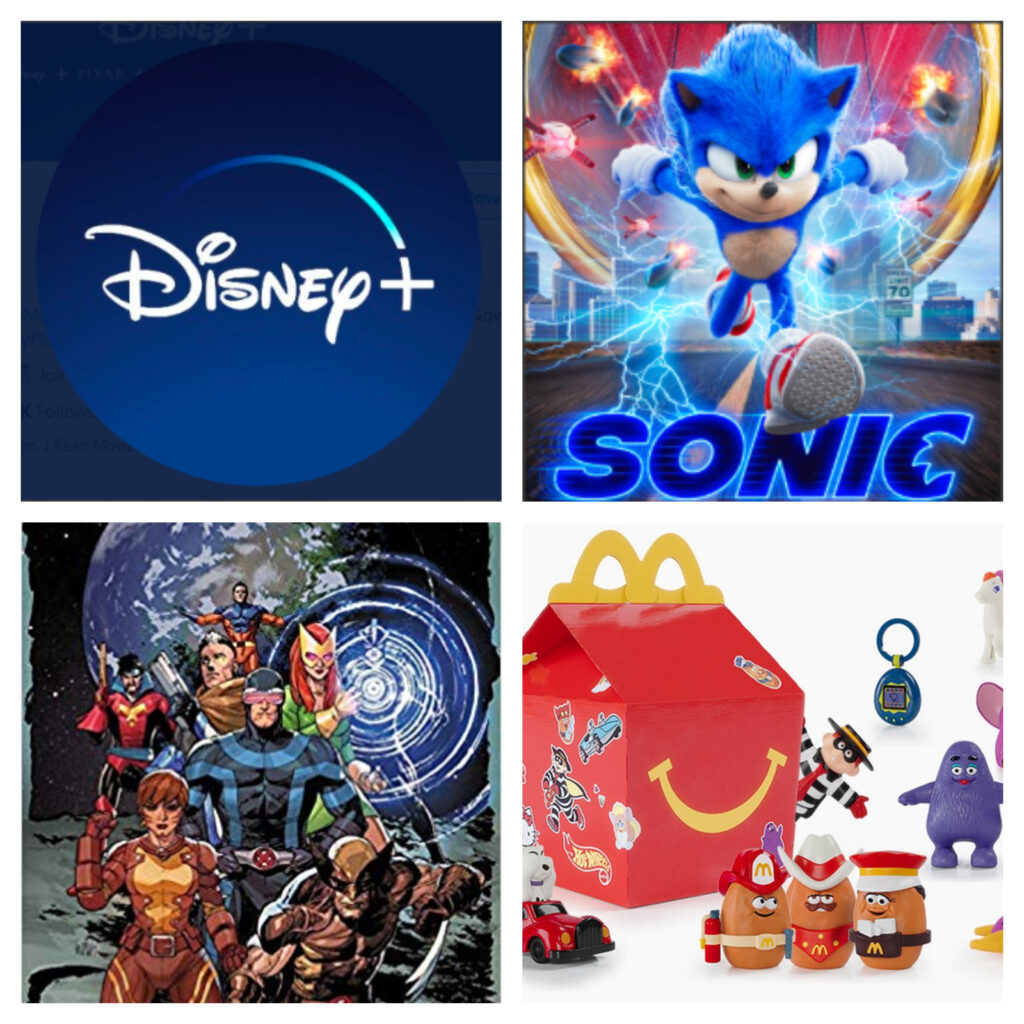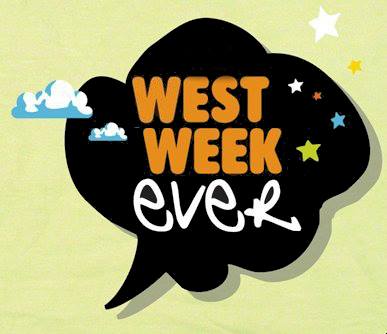 HELLO?! IS ANYBODY HERE?! *echo*
I feel like I go on hiatus way too much because I find myself apologizing for having done so way too much. This year, West Year Ever is gonna be pretty easy to compile since I took off, like, 1/3 of the year. Seriously, I even considered switching the format to West Month Ever for a while.
So, where have I been? That's a great question. Long story short: I had nothing to say. Or, better yet, I had nothing positive to say. And you know the saying, "If you can't say anything nice…" Sure, there was plenty of stuff to rant about, but I couldn't balance it out with anything I *LIKED*, and that was a problem. The internet is toxic enough, so I really didn't feel like feeding into that. So, I spent my time catching up on Power Rangers: Beast Morphers episodes, and trying to clean up my basement. There were times when I was on the verge of posting something, and then life would throw a monkey wrench into my plans. One week, I was working at the work site that has my site blocked, so no posting then. Another week, I was in a car accident and had my car battery die (resulting in a 2.5 hour wait for AAA), all in the same Friday. So, I guess I was just supposed to skip the month of October.
This week, though, couldn't be skipped because just TOO much happened, and it felt like the perfect time to make my grand return.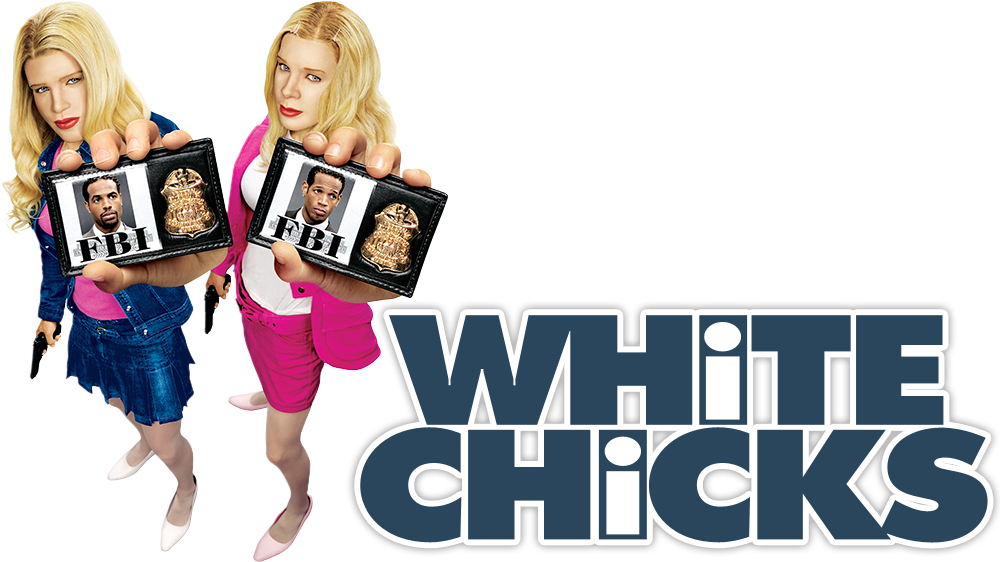 In the movie realm, I got around to watching White Chicks the other day. No, I'd never seen it, even though I know it's a guilty pleasure for a lot of folks. At the end of the day, I didn't love it. I mean, it's problematic in a way that only a movie from 2004 could get away with, but I also didn't find it to be that funny. It could be because we've sort of left the era of the socialite behind. Sure, the Kardashians are always considered "famous for being famous", but they've built a business empire upon that. Outside the Hadid girls, we don't really have the Paris & Nicole Simple Life era socialites anymore, even if we still have spoiled, rich White girls. To be honest, though, I probably would've preferred a movie about the Dominican bodega owners that Shawn and Marlon are disguised as in the beginning. I'll also note that I watched this thing on TV One, so it was probably edited for television with all the good stuff taken out. For you fans out there, is it worth revisiting in, say, an unrated DVD sort of way?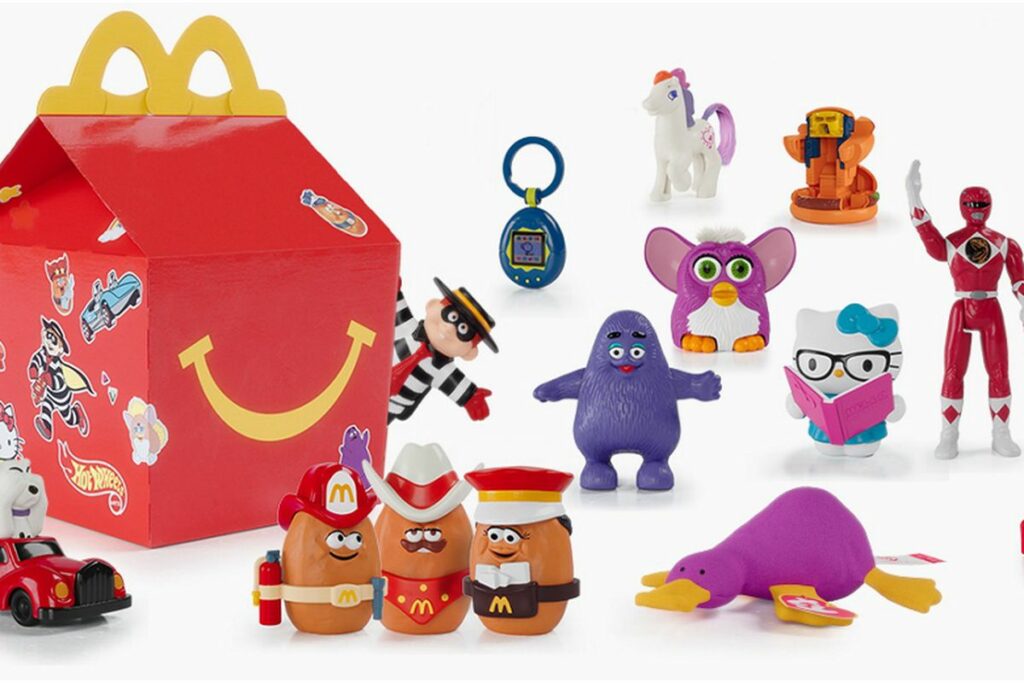 One thing that took the past week by storm was the McDonalds Happy Meal 40th anniversary promotion, and BOY do I have thoughts on that! Designed as a limited run from November 7th through 11th, the promotion first leaked from some YouTuber posting about it. Then, Matt from Dinosaur Dracula tweeted about it, at which point he said McDonalds "kindly" asked him to take down the tweet. Then McDonalds formally announced it: for 5 days only, they would be celebrating the 40th anniversary of the Happy Meal by releasing reproductions of some of their most iconic toys. Oh, and in blind bags.
Let me tell you a little bit of my own history with McDonalds Happy Meal toys, as I was once something of a superfan. This is where my collecting lifestyle began. When there was a new promotion, it was my weekend mission to get my mom to drive us all over town so I could complete those sets. This went on from about Kindergarten to maybe 8th grade. I got to a point where I was modding Happy Meal orders to come with Big Macs and Quarter Pounders with Cheese (I was a "husky", hungry child) until some employee eventually told me "You know, you can just BUY the toys." That's when I moved the to the Extra Value Menu, occasionally shelling out an additional $1.89 for Happy Meal toys. So I had the originals of everything in this anniversary promotion. I would have liked a proper tribute to those old toys, but this wasn't it.
OK, so here's the first problem: why reproductions? I know you're all not like me, spending all your free time in thrift stores, but lemme tell ya something: McDonalds toys are NOT hard to find. Plus I feel like there's got to be some sort of McDonalds Area 51 with a stockpile of old toys they could've drawn from. Even if this doesn't exist (prove me wrong, cowards!), they could've really made this special in other ways. Maybe team up with the American Pickers guys, and have them go out and find some dead stock for them to use. It'd make a great special episode of the show, and it would look like some kind of effort went into it. It could've been a yearlong buildup, with webisodes and whatnot. Instead, we get this lame promotion that was shoehorned into a week that McDonalds needed to fill between the Hello Kitty/Pokémon promotion and the Frozen II promotion.
Next problem: blind bagged, though numbered. Why act like it's such a surprise about what you'll get when everyone knows there are 17 in the US (#9, believed to be a Barbie, was pulled from the promotion before it began), and the numbers are right there on the polybags? It's not "blind" if you can read numbers. And I'm not talking some sort of secret Braille code, like the LEGO minifigures use. I'm talking a clear as day number, right on the front, that corresponds to a checklist that most social media influencers posted online after they received a promo shipment from McDonalds. When I didn't get a special box from McDonalds, that's when I knew I wasn't shit.
When the toys actually hit, the third problem became apparent: cheap, inaccurate reproductions. The new toys weren't as well made as the originals, and they all had 2019 date stamps so as to not confuse folks into thinking they were the vintage toys. A lot of strange decisions had been made. The Changeables burger was no longer a Quarter Pounder with Cheese, as both the cheese and sesame seeds had been removed from the mold. And the one that really grinds my gears: the Red Power Ranger. It's bad enough McDonalds included this thing when the Power Rangers figures were NOT Happy Meal toys (they were add-on items that you could buy for $1.99 each when the original movie was in theaters), but this Red Ranger they'd included only had one arm and one leg that moved, while the opposite limbs were fixed. Why?! Then they included Bugs Bunny from Space Jam, which was odd because A) I wouldn't call that promotion "iconic" and B) the gimmick of that toy line was that the different characters were on pieces of basketball court that you assembled into something akin to a train. One toy from the line was kind of boring, but to have them all was sort of special. Here, you got one toy. It'd be like if they had just given you one piece of the Inspector Gadget build a figure promotion. What the Hell are you gonna do with ONE piece?!
Anyway, I found myself on the wrong side of history on this one because the nostalgia bloggers were eating it up. I, however, didn't get it. Surprisingly, even my wife was like "We're gonna get Happy Meals every day!" I understand the nostalgia factor, but it just felt so poorly executed. Since the promotion was only 5 days long, restaurants got limited stock and a lot of them seemed to have depleted that stock before the 11th even hit. Plus, I can't believe that McDonalds contracted factories all the way in China to make such subpar repros for this promotion, especially when the marketing department seemingly screwed the pooch. If you enjoyed it, great, but something just felt rushed and disorganized about the whole thing. Here's hoping they do a better job for the 50th anniversary, but we'll be so "woke" by then that Happy Meals will be a salad and a toothbrush.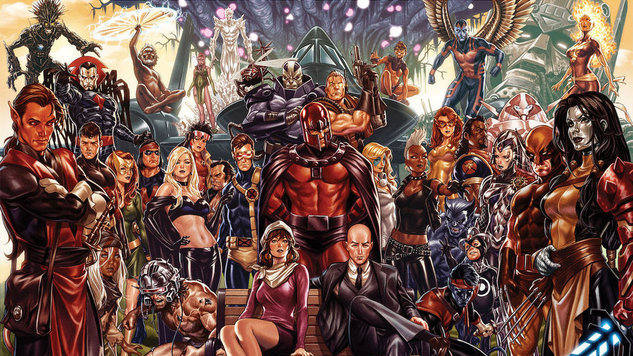 In the world of comics, there was a lot of hubbub about Jonathan Hickman becoming the new architect of the X-Men line. Everything kicked off in the companion series House of X and Powers of X, which were released weekly over the summer. These led to the release of a new X-Men #1, which I grabbed at a midnight release party (Thanks, Third Eye Comics!).
Now, I had read House of X #1 and thought "Interesting start, but I'm not paying $6 a week for this story." So, I skipped those minis and dove right into the first issue of the ongoing. And my verdict? These aren't my X-Men. I like the X-Men who are hated and feared, but always recharge after a huge battle by playing baseball at their school in Westchester county. Hickman's X-Men, however, has too many moving parts, and I'm not on board with a lot of it.
In a lot of ways, Hickman's vision is basically just a remix of what Grant Morrison brought to the line when he took over "adjectiveless" X-Men and it became New X-Men. Both share the premise that mutants now have the upper hand, causing frightened humanity to go to desperate measures to prevent their own extinction. It's an interesting viewpoint, but it's one where I'm always waiting for the other shoe to drop. With X-Men, sometimes that takes years (see: Emma Frost), but to paraphrase Karl Mordo, "The bill comes due. Always."
I have always felt that the life cycle of superhero comic fandom is about 15 years, because audiences cycle in and out, but that's about how long it takes for Been There, Done That to set in. I feel like I've seen this before, and that just might be a sign that my time with Charles Xavier's mutants is up. Maybe folks are into that sort of journey, but I don't wanna stay on this ride.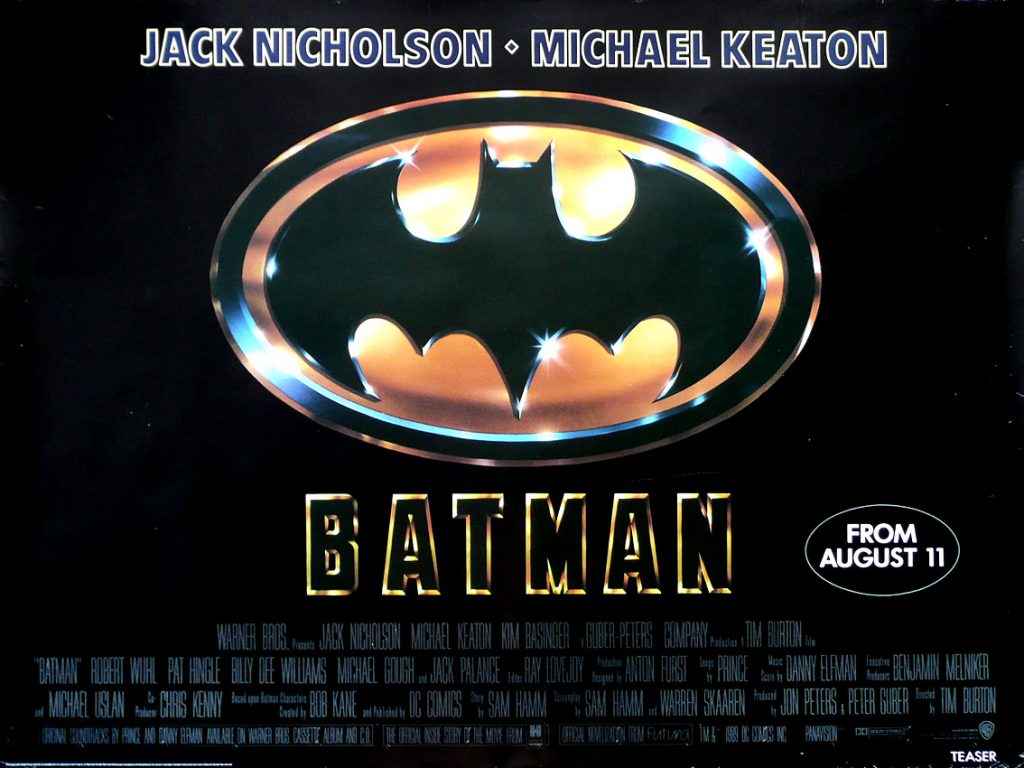 While I was away from blogging, I was still keeping busy, running my mouth on a few podcasts. First up, I recorded a look back on Batman '89 with my pal Chad at the Horror Movie BBQ back over the summer, and he never told me that the episode was posted. I'd been over here, stewing for the last 5 months, that he had yet another unreleased episode with me (We recorded an Adam West tribute a while back that devolved into chaos and has never seen the light of day), meanwhile it had been on his site the whole time. So, sorry about that, Chad. It was a good discussion, though, as I talk about my Bat Amnesia and more, so check it out!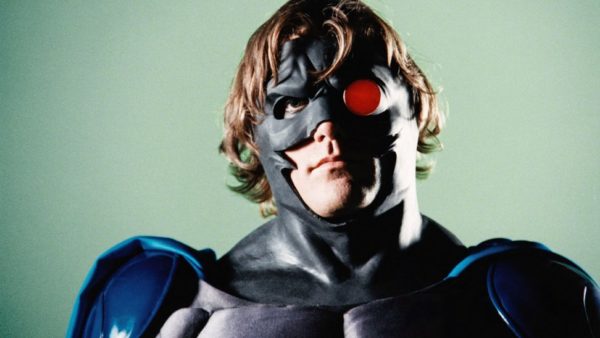 Next, I joined the guys over at Nerd Lunch for the final "Ned Lurch" episode. As they prepare to "sunset" their show, they're taking one last stab at some of their themes, and Ned Lurch is a guy whose friends and advisors are constantly giving him bad business advice, in an attempt to see him fail. In our episode, Ned is talked into launching the worst action figure line ever. Check it out, as I give the worst improv performance you'd ever expect from me, but it was a fun show. Speaking of improv, I don't think I've ever mentioned how I actually auditioned for the improv group in college. Yeah, there was a period of time when I was bored with a cappella and wanted to try something different. The problem with that plan, though, was that group was led by my girlfriend's ex boyfriend. At least I made it to the final round, though…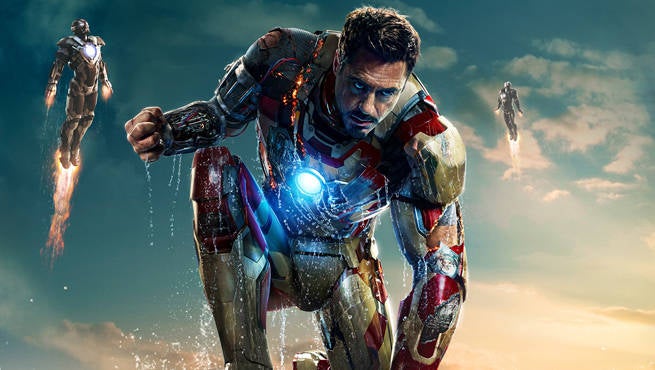 Finally, get ready for the Christmas season by listening to me talk about everyone's favorite "That's Not a Christmas Movie!" No, not Die Hard. Instead, podcast extraordinaire, Michael May, had me on his Sleigh Bell Cinema show to discuss Iron Man 3. The same way you've got to look at Superman III as "Hey, it's a Richard Pryor movie, featuring Superman", you've got to do some mental gymnastics with this one, as well. What do I think about Tony Stark's final solo outing? Take a listen to find out!
Trailer Park

Sonic the Hedgehog
I can't deny that he looks better now, but I loathe the precedent this movie set. In case you don't remember, the original design for Sonic had fans so outraged that the backlash to the initial trailer led the studio to delay the film and retool Sonic's look. On the one hand, folks are like "Great job for listening to the fans!" Meanwhile, I'm over here, like, "Ugh, you listened to FANS!" Half the time fans don't know what they want, and they tend to stick to the familiar because they hate change. That's fine. I also dislike change. That said, this movie was never going to be a blockbuster, but now folks feel guilty that they have to support it since they raised such a stink. But you see, the internet is full of folks who love a good fight with no vested interest. A lot of the people the most upset about Sonic's design were never going to see the movie in the first place. So, was the redesign worth it or in vain? I guess we'll just have to wait and see.

SCOOB!
Is this basically a reboot of A Pup Named Scooby Doo? 'Cause I was ALL about that era in the 90s when everyone got a "Lil" version of their franchise. The Flintstone Kids, Life with Louie, Hell, even Little Rosey (who'da thunk they would've given a cartoon to Roseanne?! But they did). I won't be seeing this in theaters, but I'll totally grab it on Black Friday for my girls.

Holiday Rush
This looks kinda cute. You don't get a ton of Black Christmas movies, and I'm a fan of Romany Falco. The beauty of this is that I'd never go see this in a theater, not even if the tickets were free, but I can watch dude hit on First Officer Michael Burnham, while sitting at home in my underwear? Sure, I'll buy that for a dollar!

Harley Quinn
Looks fun. Still not signing up for the DC Universe service. There's got to be a plan to rehome these shows on HBO Max going forward, as the existence of DCU is making less sense by the day. They could repurpose that site to be a purely comic hub, like Marvel has Marvel Unlimited, but it doesn't make sense to keep the shows on there, especially when Warner Media is trying to brand HBO Max as THE streaming portal for their catalog. So, I'll watch this when I eventually cave and get HBO Max, since Rick & Morty will probably be exclusive to that service by 2025 or something.
Things You Might Have Missed This Week
John Legend was named People's Sexiest Man Alive, and even his wife, Chrissy Teigen, is like "Huh?" I mean, he seems nice enough, but kinda soft. Then again, he's a former collegiate a cappella kid, so I guess I've gotta support him in this endeavor.
Not content to stand on the sidelines of the upcoming Streaming Wars, Nickelodeon has signed a deal with Netflix to develop movies and shows based on their properties. Personally, I can't wait for Are You Afraid of the Black Mirror?
The sand might be running out of the hourglass for one of your grandma's "stories", as the entire cast of Days of Our Lives has been released from their contracts. Many feel this is a negotiation tactic by the show's producer, Corday Productions, as they head into contract negotiations. Worst case scenario is everyone is fired and they all get recast. Best case scenario is everyone is rehired, but now at a lower, take it or leave it, rate negotiated in new contracts. Despite the fact that soap operas are a relic of the past, NBC seems committed to providing a home for Days for the foreseeable future.
For a brief moment this week, folks thought that Ecto Cooler's return had been confirmed, coinciding with the release of next year's Ghostbusters film. That shit turned out to be fake, though. Ya know, until it's not.
As if Constance Wu's Twitter rant last Spring was going to be forgiven so easily, ABC confirmed that this season of Fresh Off the Boat would be its last. Cute show, but everyone seemed ready to move on, and they'll all be fine. I know the show was symbolic as the longest running Asian American sitcom, but there will be others. One day. Hopefully.
Rick & Morty came back to Adult Swim this week, and I…didn't love it. Probably because I hadn't seen this episode 37 times like I have the others. No, seriously, it airs daily and there are only about 30 episodes. It only takes a month to run through the existing 3 seasons. I've seen this show more than anything else on TV and I'm not even a superfan. Maybe I'll grow to love this season.
Three year after his death, George Michael's estate released "This Is How (We Want You To Get High)" for the Last Christmas soundtrack. I'm a sucker for both George Michael AND songs with parentheses in their names, so this song is a hit to me!
After it was first announced, like, 10 years ago, The Rock's Black Adam movie finally got a release date: December 22, 2021. Too bad it's never gonna happen.
I know y'all claim you don't like country, but I know some like Halsey, and here she guested with Lady Antebellum on one of my favorite songs of the year at this week's CMA Awards.
Screw it. Here's another amazing performance from the CMAs, from Dan + Shay:
Music industry supervillain Scooter Braun recently purchased Taylor Swift's back catalog, and won't allow her to perform a medley of her past hits as she receives an achievement award at the American Music Awards. Dick move, but a powerful move.

Well, you couldn't swing a dead cat online this week without hitting something having to do with Disney+. The anticipated streaming service launched Tuesday, and it's all anyone can talk about. The launch, however, wasn't without its hiccups. For one thing, they didn't allow you to download the app until launch day, so there was no testing to make sure all your ducks were in a row before the big day. Also, a lot of people got error screens when trying to watch their desired selection. That said, it's a repository of a HUGE amount of Disney programming – from Star Wars to Disney Channel Original Movies – and all for a mere $6.99 per month.
I am not a Disney evangelist, so this wasn't exactly the Second Coming to me that it was for some folks. Regular readers know I wasn't the biggest fan of the Fox buyout, but I've got kids, and kids like Disney, so I got Disney+. In fact, I have TWO accounts! You see, I signed up on Monday to make sure we were good to go, but then I remembered that, as an unlimited data Verizon customer, I actually get a year of the service for free. So, we had my wife sign up that way, and then I just need to remember to cancel my trial before they charge me on Tuesday. Hell, I probably should be doing that instead of writing this. I need that $70! Oh well, I said I wanted to live dangerously…
Despite the minor gripes that folks have had, including series episodes being out of order and the constant error screens, I feel the roll out could've been MUCH worse. I think the demand for the service exceeded even Disney's expectations (with a reported 10 million sign ups), I think things settled down rather quickly. Folks online began to post the "true" viewing order for episodes, and the error screens decreased.
Another pseudo controversial aspect is that they've added disclaimers to properties, like Dumbo, stating that they contain outdated views and representations. Some folks feel like those programs shouldn't be on the service at all, but I disagree. At least Disney is owning up to its past, and making it something of a teachable moment. With the disclaimers, they can have their cake and eat it, too. That said, it's just gonna rile up the "Where's Song of the South?!" crowd even more. Personally, I think Disney handled this the right way, but you can't please everyone, and you can barely please anyone in 2019.
The biggest show at launch was undoubtedly the Star Wars spinoff, The Mandalorian. I'm not the biggest Star Wars fan, but I've heard nothing but great things about it, and it clocks in at only 38 minutes. Score! Hopefully I'll get to it this weekend. Meanwhile, everyone else on social media was posting about the first thing they watched after setting up the service. I've got a big audit at work today, so didn't have time to play around with things myself. My oldest, however, watched Frozen, like we don't already have 3 copies of that thing around this house somewhere. I've got to remind myself that it's just $6.99, and not a total waste of money. Wait. It's free. Whatever. She can watch Frozen all day long, 'cause that ain't costing me a dime!
Anyway, after my long hiatus, I think I can dust off the title, and present it to Disney+, which clearly had the West Week Ever.