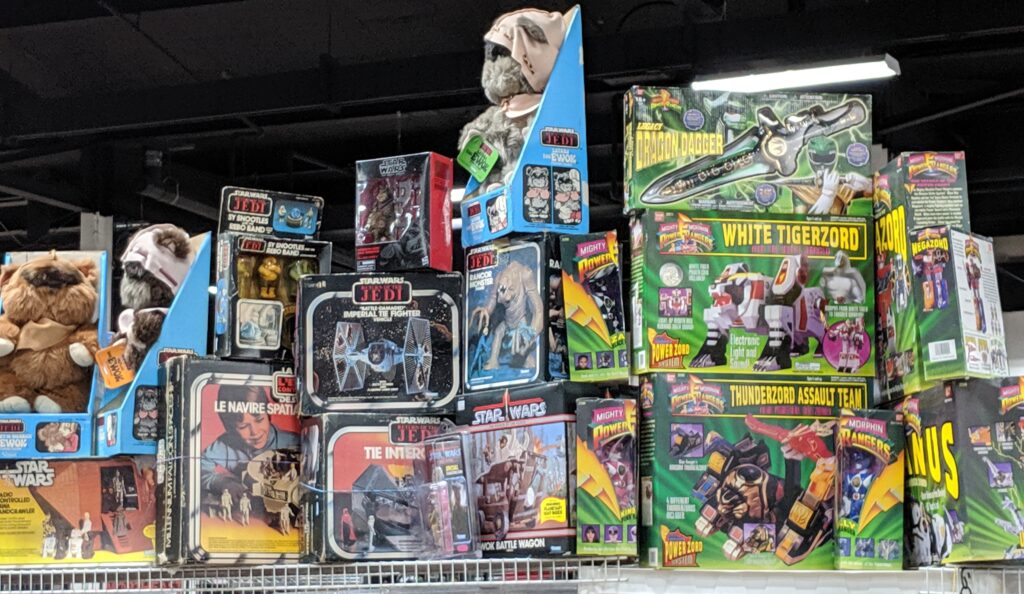 That's right, folks – we're putting West Week Ever back on the shelf this week for me to, instead, regale you with my trip up to Oakes, PA two weeks ago for Retro Con 2019. Now, this was far from my first trip to Retro Con, as it's been something of an almost annual excursion for me since around 2012. Oh, wait. You haven't heard of Retro Con? Well, the official website describes it as a pop culture and memorabilia show catering to anything considered "retro", especially the 80's! Transformers, Star Wars, GI Joe, Ghostbusters, He-man, classic video games, etc.. We've got 215+ tables of collectibles and art for sale, special guests, video games, a costume contest, raffles, a trivia contest, panels, replica props, and much more! Basically if you answer "yes" to the questions "Do you like old toys" AND "Do you wonder what happened to that character actor who was on The Fall Guy that one time?", then Retro Con is the place for you!
I'm not trying to knock their guests, but they certainly are not the draw for this show. The guest list tends to be comprised of voice actors from classic 80s cartoons, and they had a couple of guys from The A-Team last year (ya know, the ones who either aren't Mr. T or dead). Throw in an old school WWF wrestler who never really held a belt (in the past, Sgt Slaughter; this year, Hacksaw Jim Duggan), and you've got the Retro Con guest list!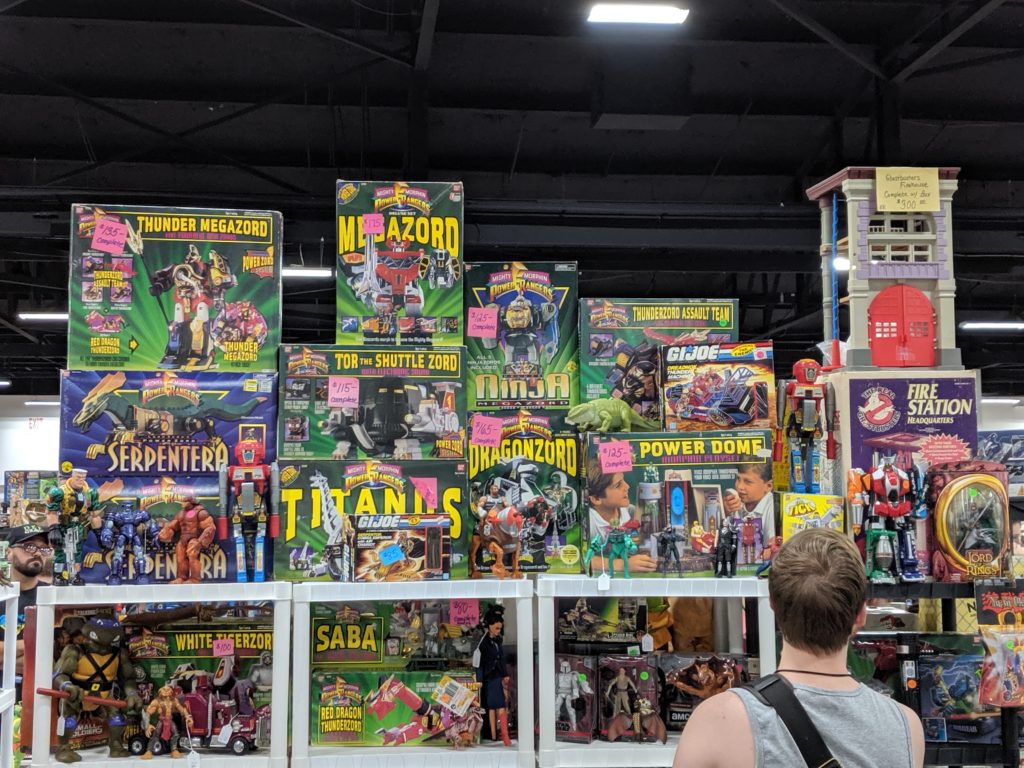 No, if you're making the trek to Oakes, PA, then you're headed there for the TRUE stars of the show: the collectibles! The show never disappoints, and it is THE destination for anyone looking to fill some holes in their vintage collection. While you'll still find convention mainstays, like Funko Pops and seriously overpriced vintage comics, you'll also find guys with bins who'll practically say "Make me an offer 'cause I don't want this shit in my garage anymore." I will say, though, that the sliding timeline of what it means for something to be "vintage" sort of changed the makeup of what was available for sale. For one thing, there were fewer G.I. Joes and Transformers, and a LOT more Power Rangers. While there were recent Rangers, the sweet spot of what was there were the toys from Mighty Morphin's peak, around '94-'95. Also, the bootleg video guys have upgraded to Blu Ray, which is somewhat puzzling, since that just means their substandard rips are just gonna look like shit in High Definition. Still, there was cool stuff to be found on the showroom floor, so sit back and take a gander at my award winning* cell phone photography!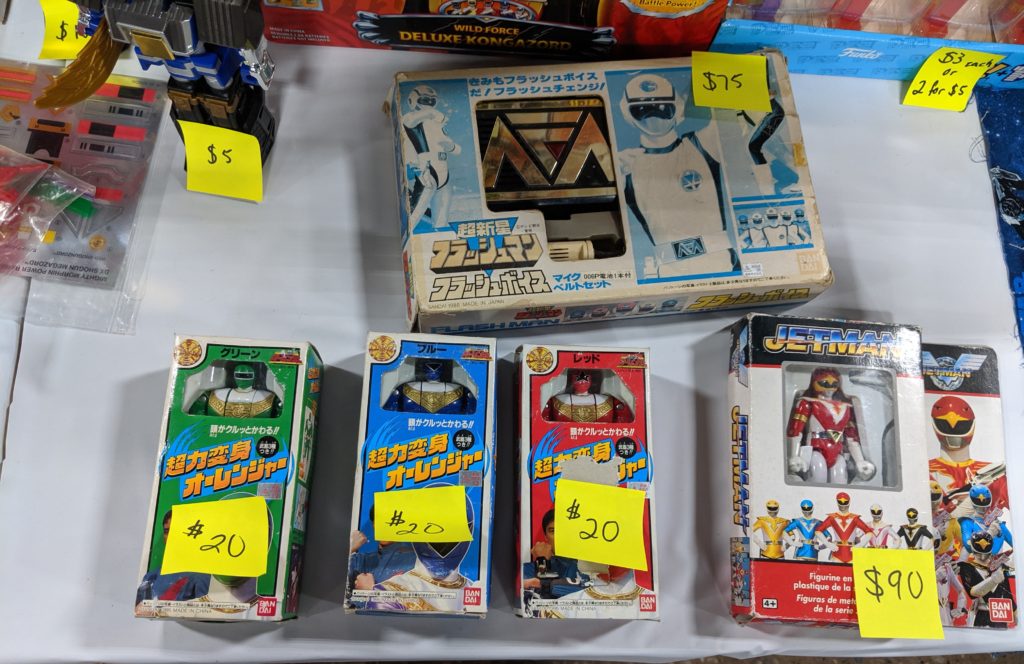 As the original 8′ Mighty Morphin Power Rangers figures were almost impossible to find for most early collectors, the 5.5″ Auto Morphin line (disgustingly referred to as "Head Flippers" by some Troglodytes) became the line that most people flocked to. Flick the morpher on their belt, and the human head would flip into the figure's chest to reveal a helmeted head. I always thought that was a concept that had originated with Bandai of America for the US line, and had no idea that Bandai of Japan had used the same feature on the figures for Chouriki Sentai Ohranger (which would be later adapted here as Power Rangers Zeo).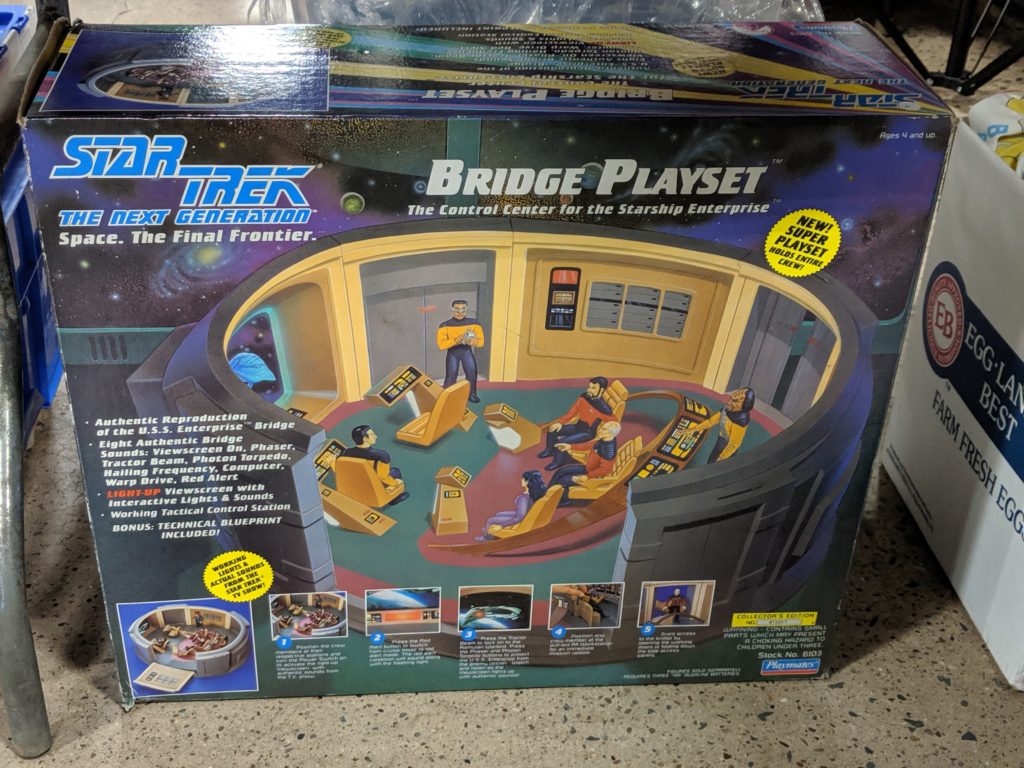 They don't make playsets like this anymore! Despite the fact that you can get Playmates Star Trek figures for essentially pennies on the dollar now, that's less true for the playsets and vehicles. Galoob had designed an Enterprise bridge playset for their own Star Trek: The Next Generation line, but it never made it to retail. This Playmates one, then, became one of my grail pieces while I was still into that line. If I had the room for it, I probably would've tried to swing a deal. I mean, I've still got the figures, and I currently have the Transporter playset sitting in the middle of my basement floor, waiting to be tested.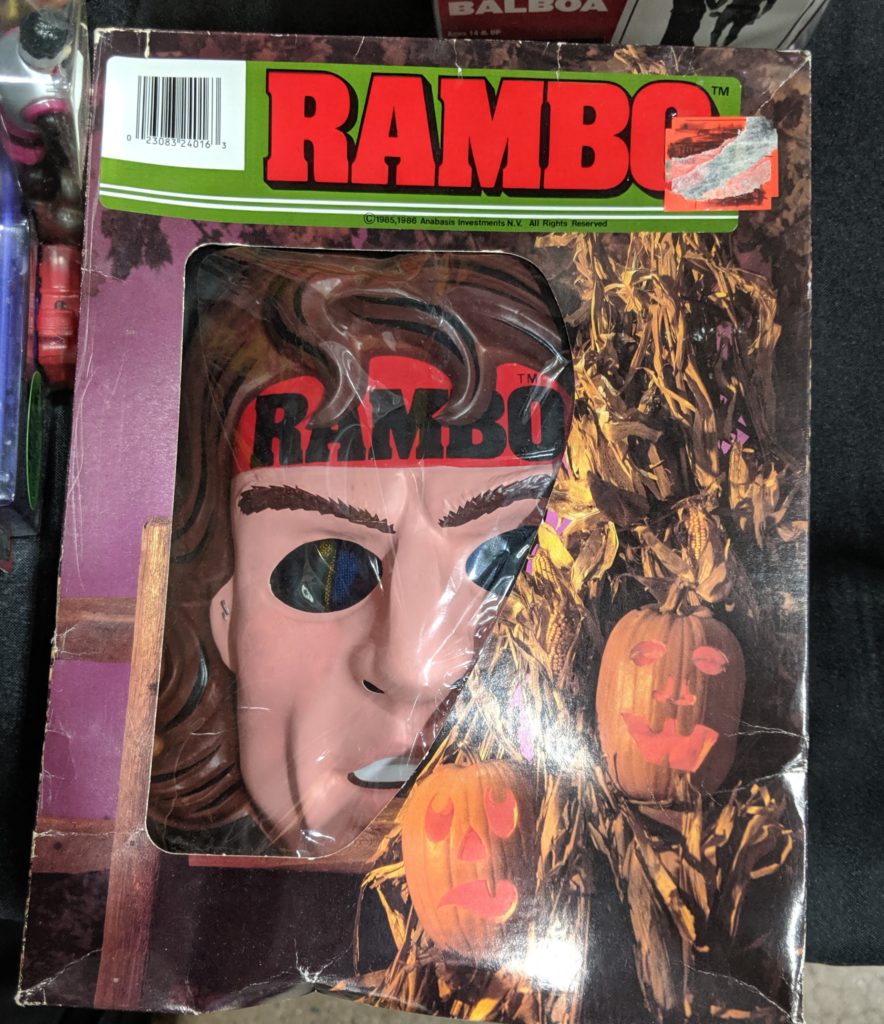 There was once a time when kids WANTED to dress up like a disgruntled Vietnam vet with a penchant for urban terrorism. Yet they say THESE are the end times we're currently living in! Pfft!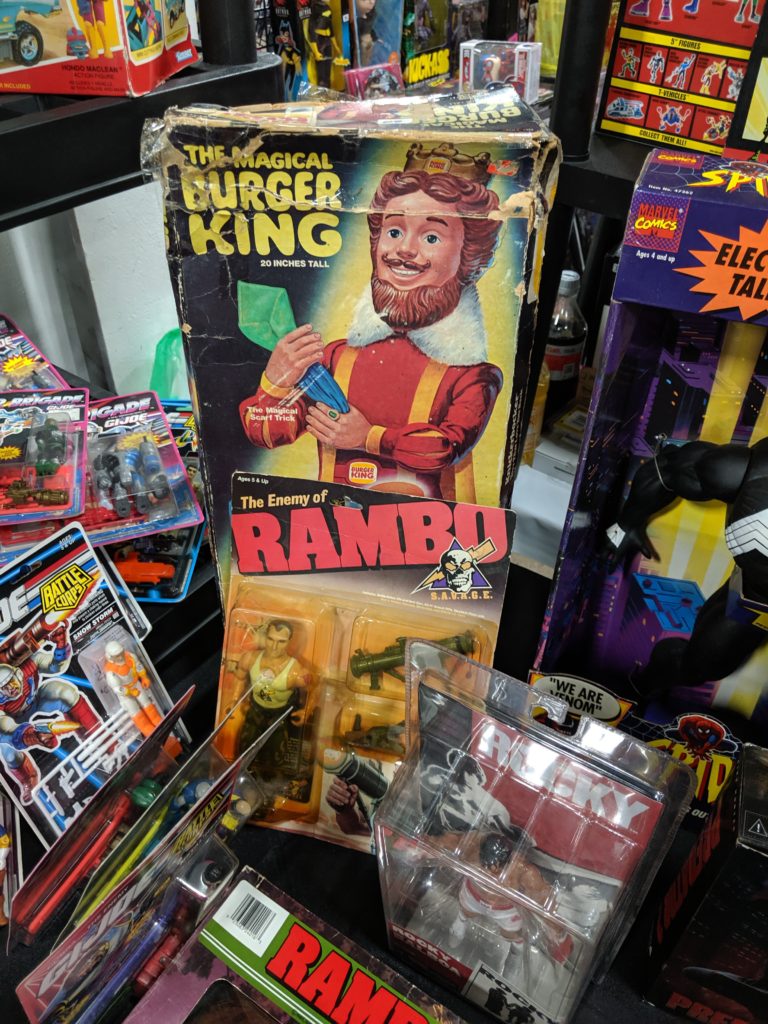 I'm not sure what's more interesting to me in this pic: the fact that the Burger King predates my recollection OR the Rambo villain who looks like Vladimir Putin cosplaying as Die Hard's John McClane. "Yippee Ki-Yay, Comrade!"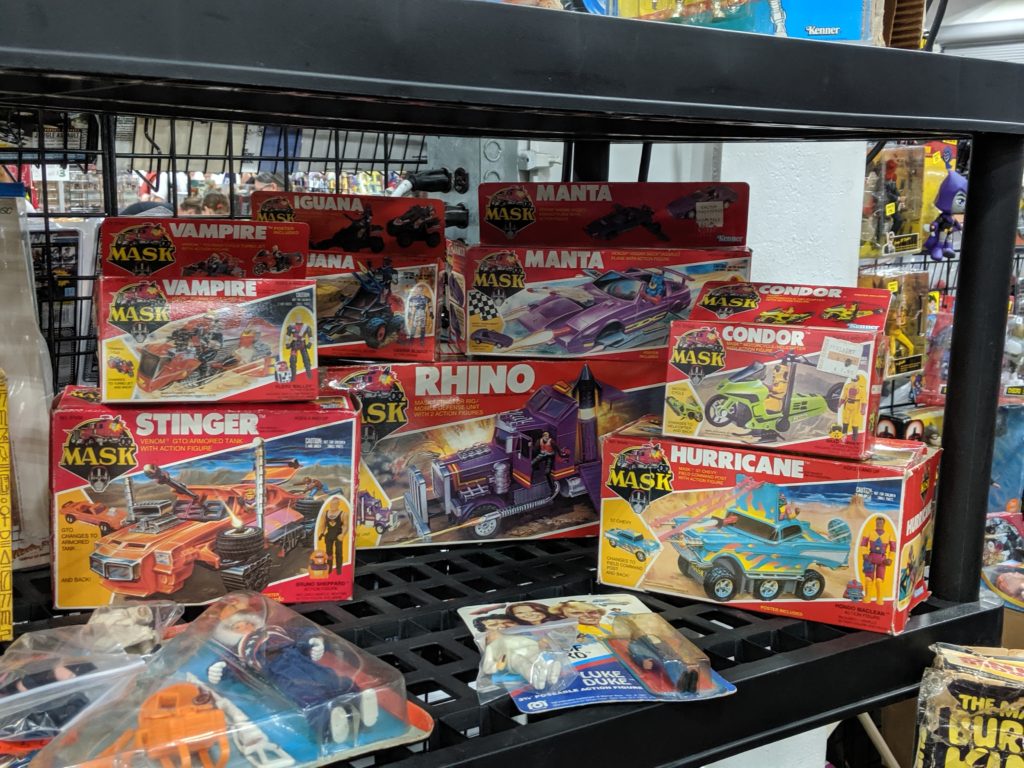 I love those M.A.S.K. boxes so much! And there were toys in them, too!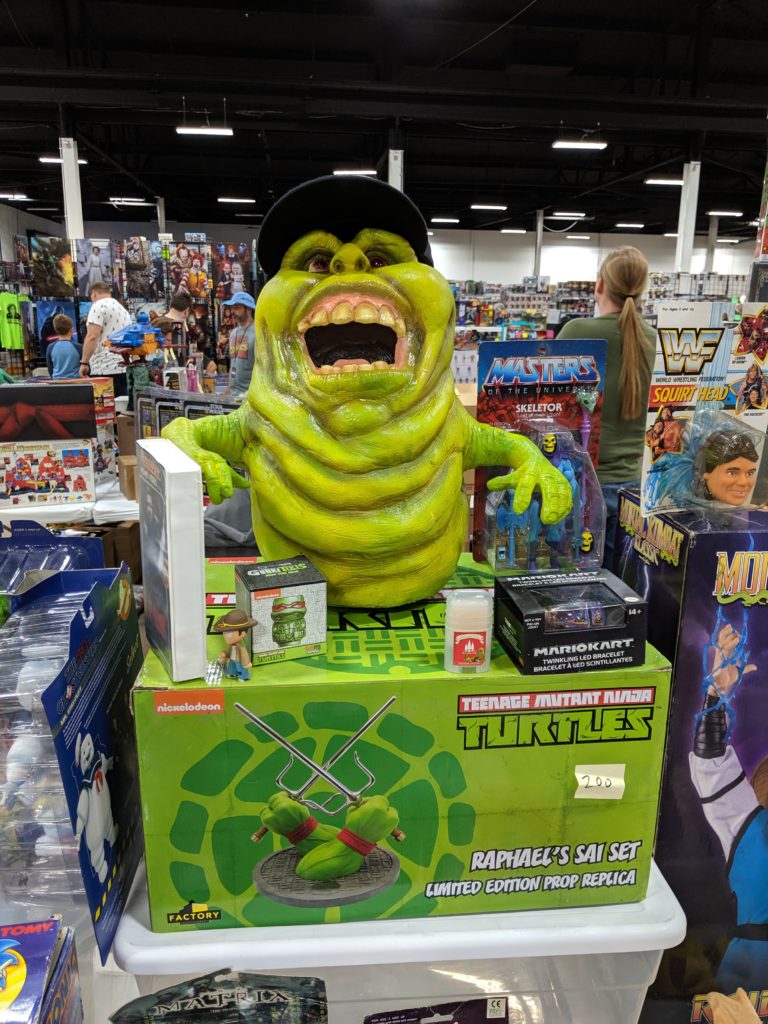 Whatever's happening with Slimer here, he's clearly having an amazing time!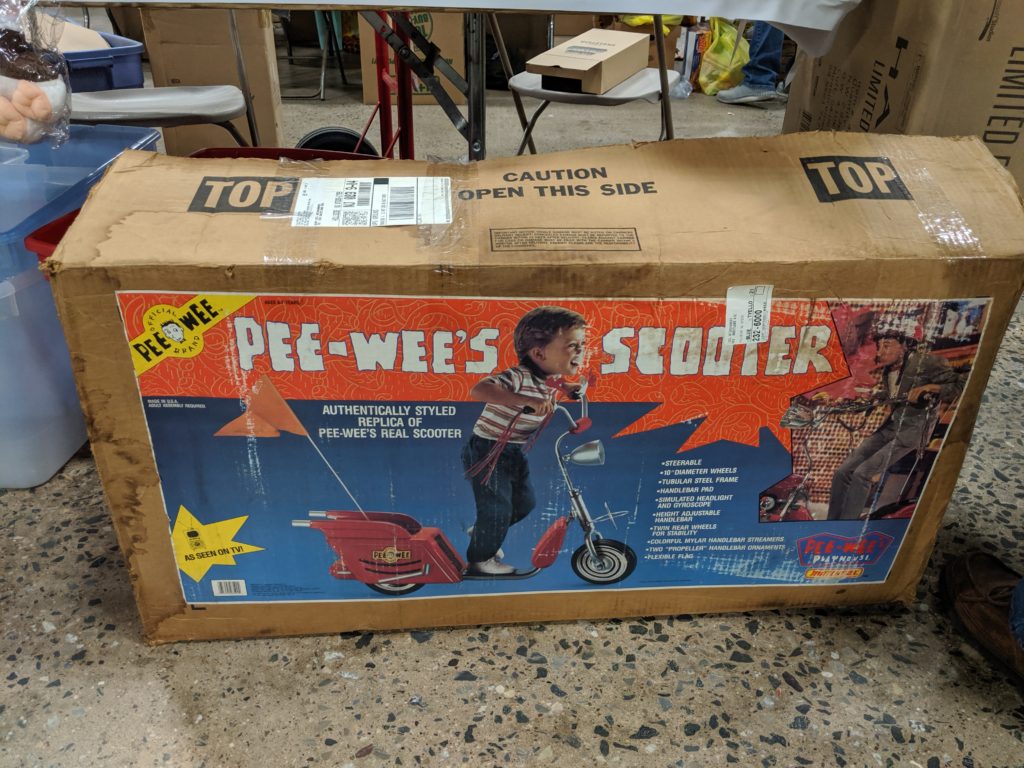 Sometimes you see things and wonder "Where has this been stashed for the past 30 years?!" This is one of those things.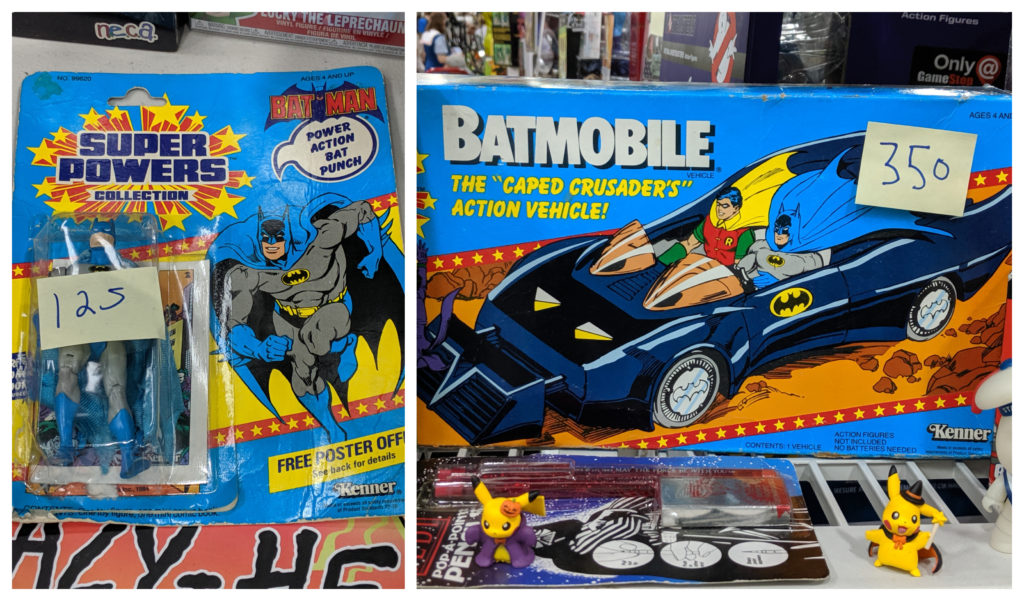 Things of which I am a huge fan:
Batman
Super Powers
The condition of this packaging
Things of which I am NOT a huge fan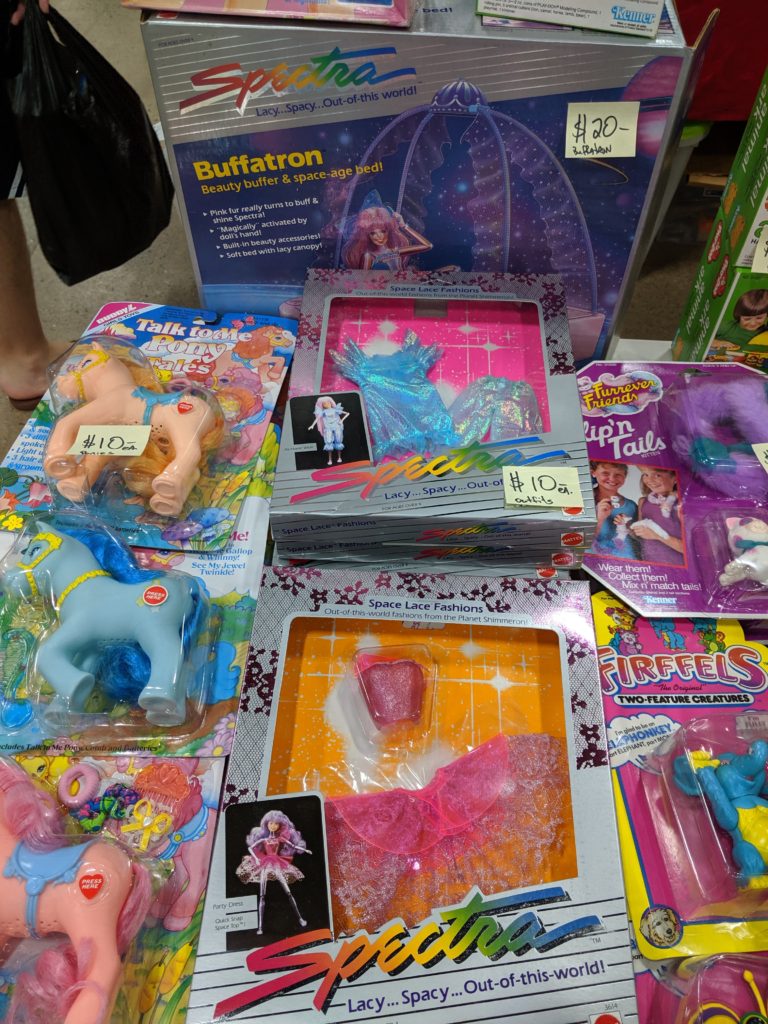 I know @DorketteTweets will get a kick out of this Spectra stuff they had.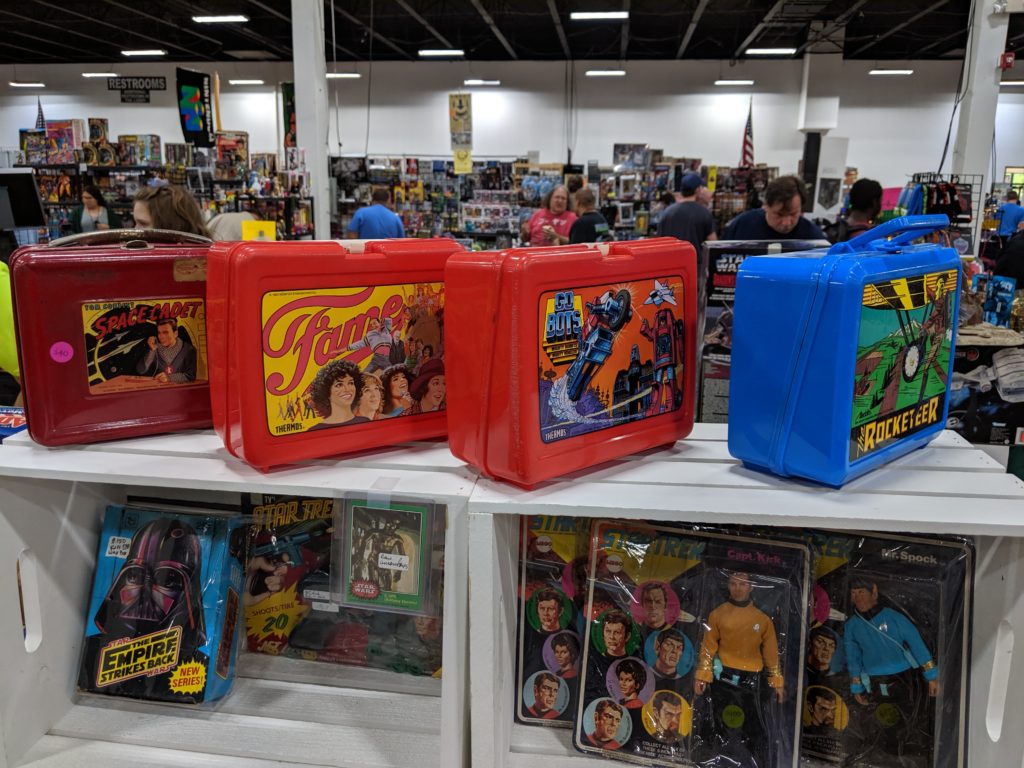 It ain't a convention without old lunchboxes, and I would love to meet whomever owned that Fame lunchbox, merely to commend him/her/them for their bravery.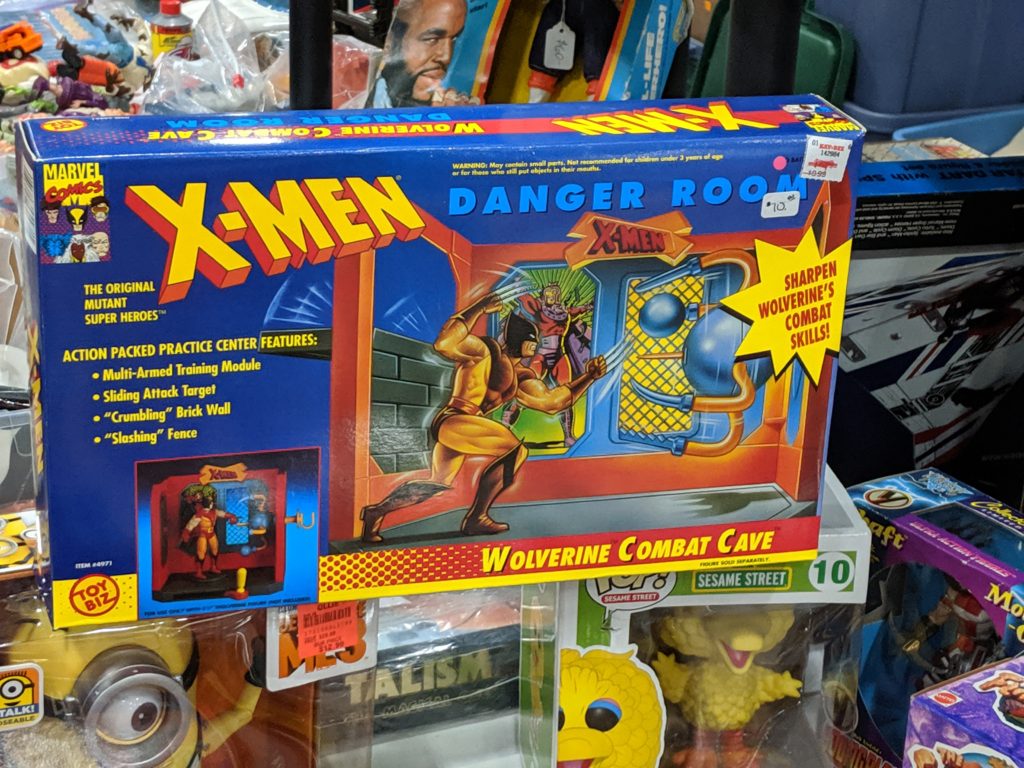 Just look at the condition of this box! This is an almost 30 year old toy! Looking back, I probably should've just thrown the $10 at it.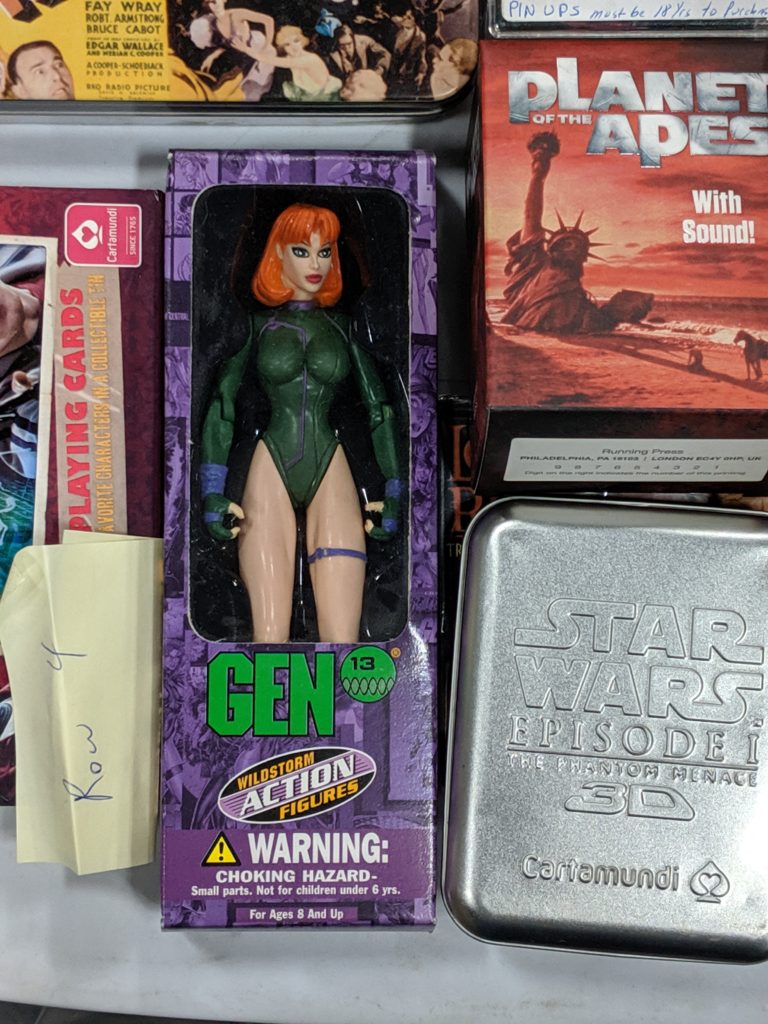 This figure brought back fond memories as to how I'm bad with money. You see, this was the first time I ever overdrew my checking account, buying this figure at a Spencer Gifts when I was in college. I didn't really know how "balancing checkbooks" worked yet, and this $5 figure ended up costing me about $35. That was a quicker financial lesson than Suze Orman could've taught me!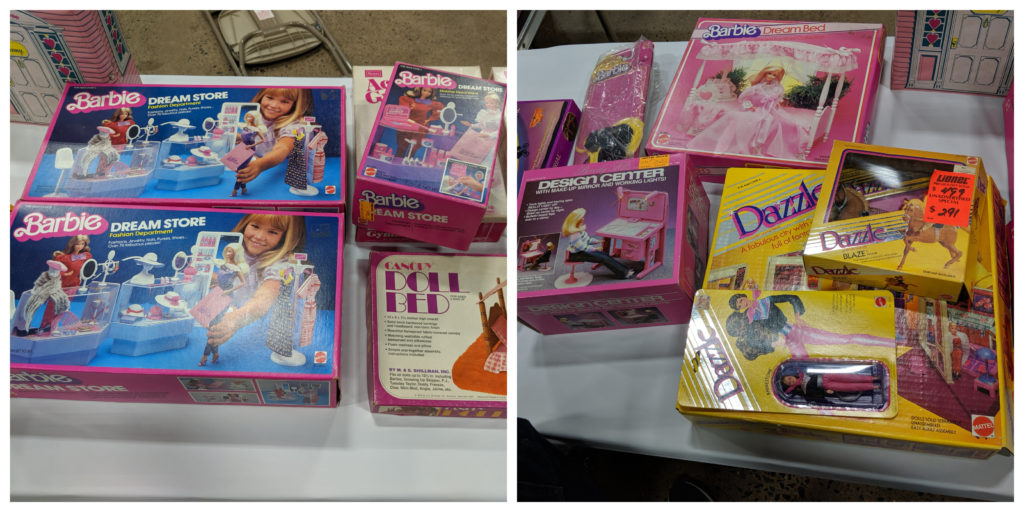 I actually really like the simple packaging design of vintage Barbie, and I'd never heard of Dazzle until that day. I guess it's an equestrian line?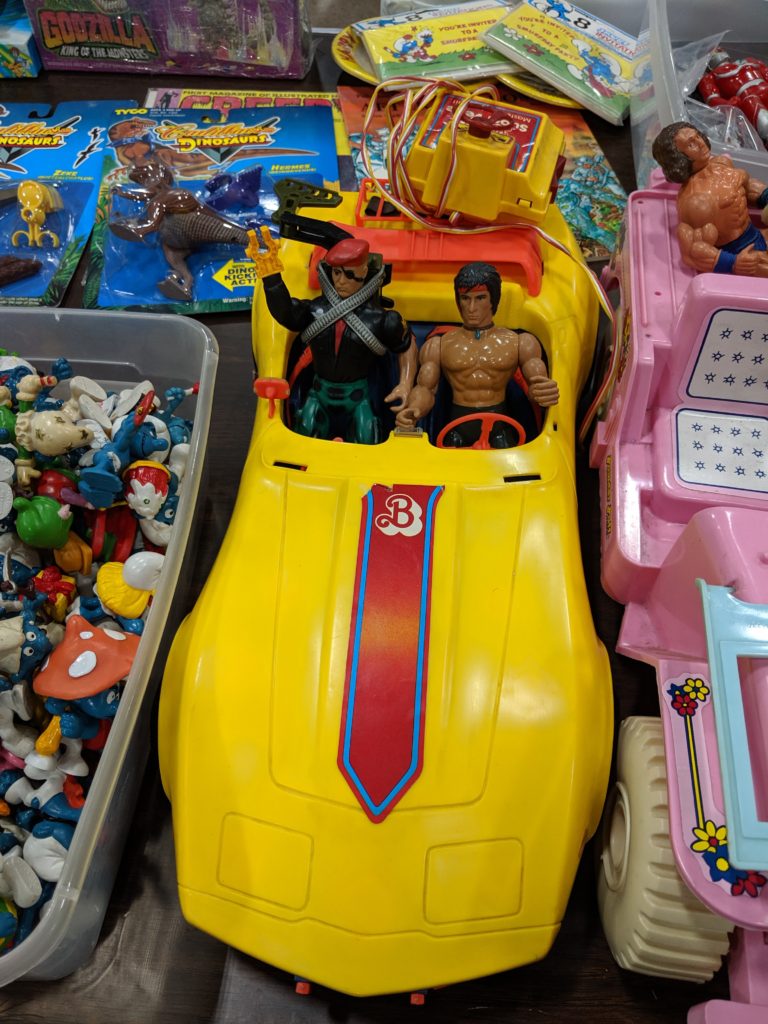 Ya know, John Rambo deserves to treat himself every now and then!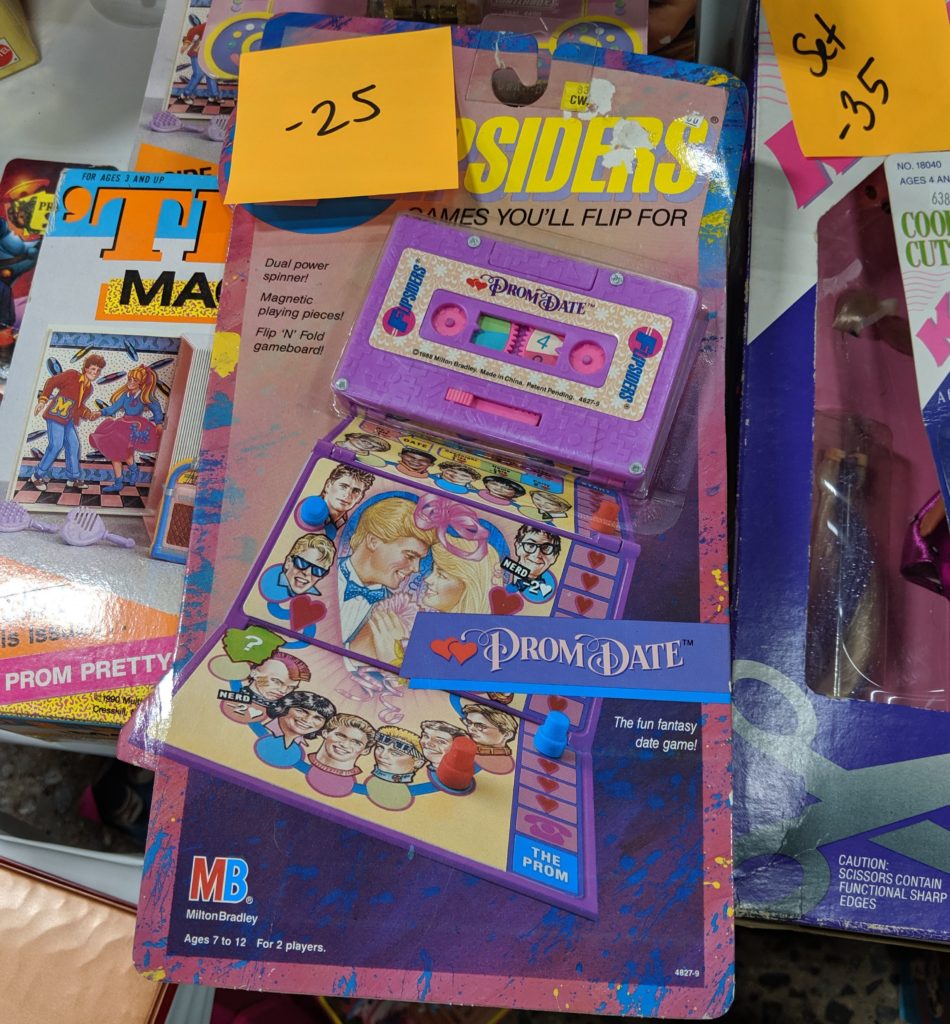 In hindsight, this was an amazing concept and design. I think we took it for granted at the time, but they managed to shove entire games into a shell the size of a "regulation" cassette tape! It deserves to be in the Toy Hall of Fame!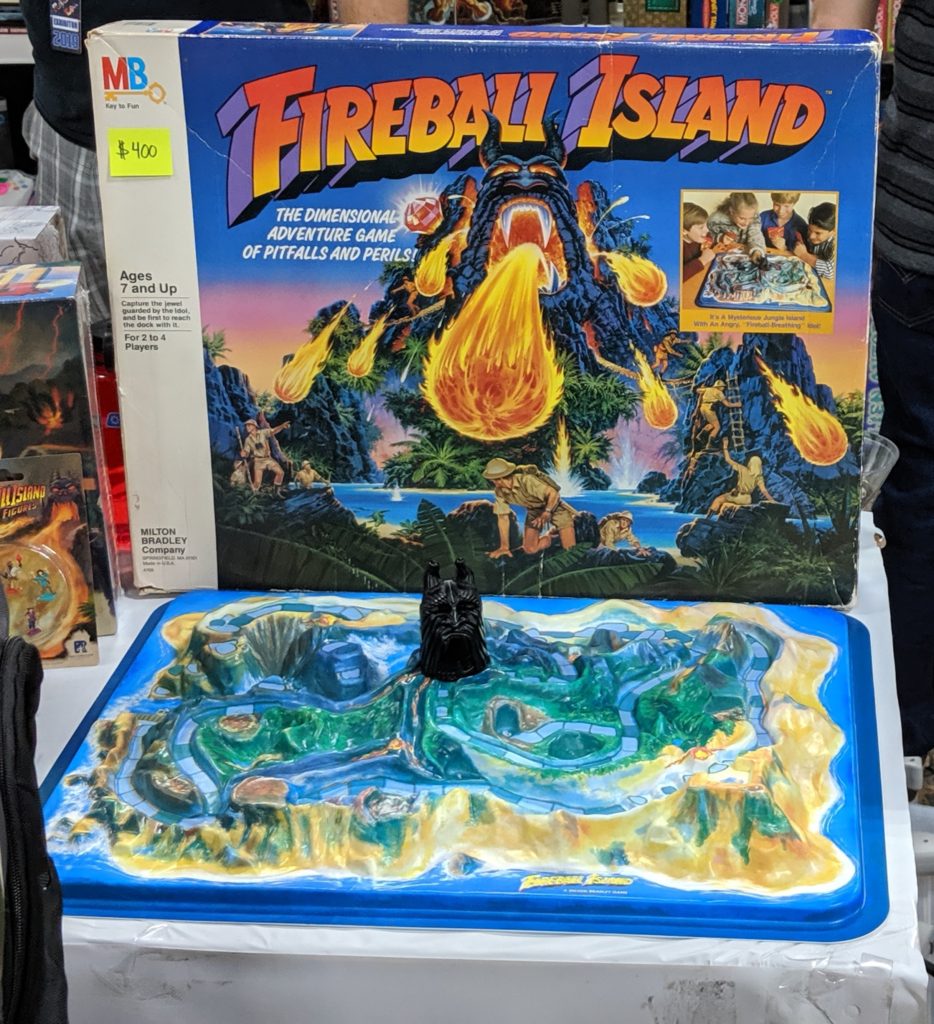 They were selling their vintage $400 Fireball Island around the corner from the Kickstarter $70 repro Fireball Island. So, um, yeah. Good luck with that…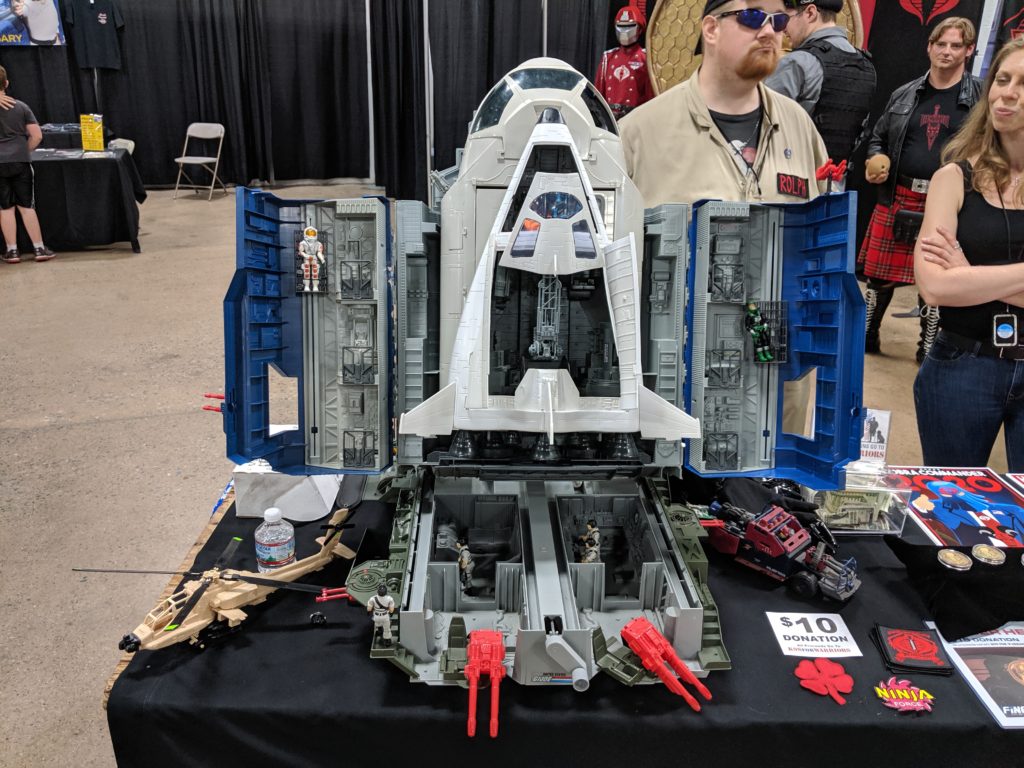 G.I.Joe charitable group had a nice U.S.S. Defiant on display.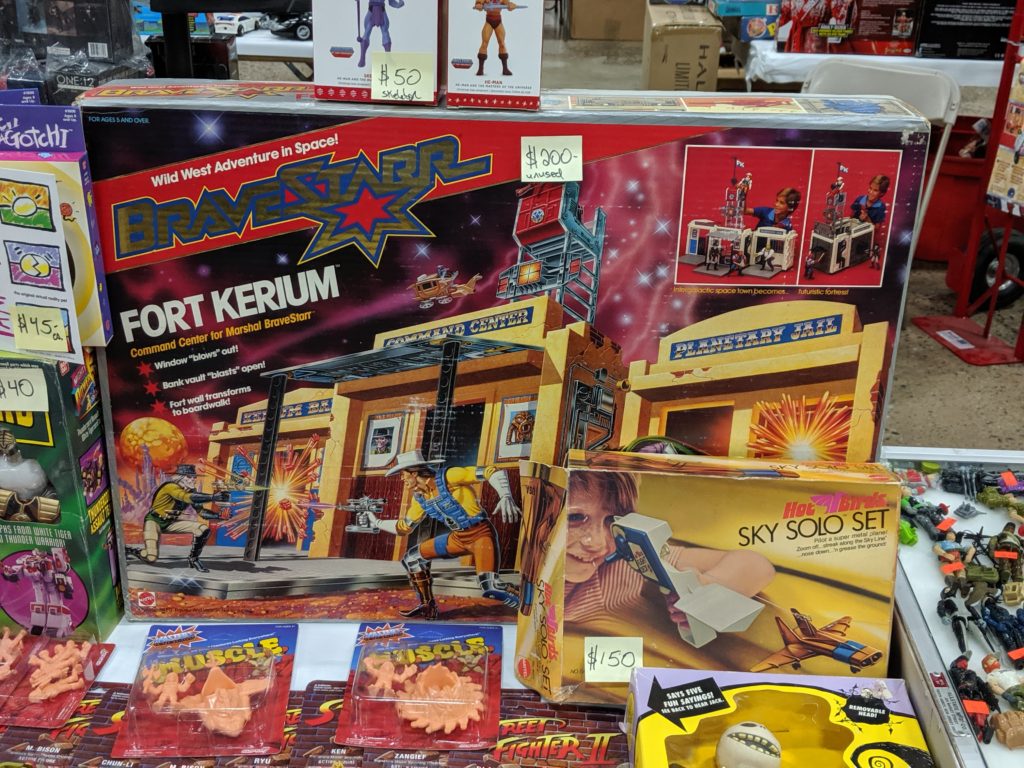 Another HTF vintage piece in BEAUTIFUL shape!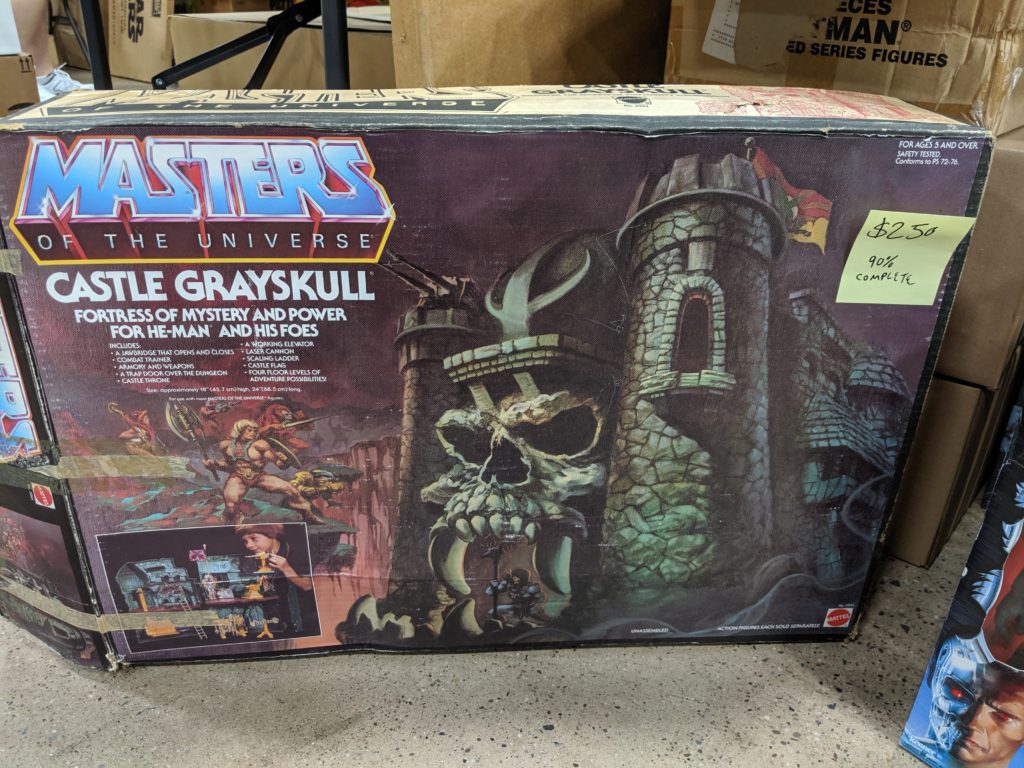 I don't care if it's 90% complete. I'm more fascinated by the fact that the box survived this long and doesn't look any worse than it does!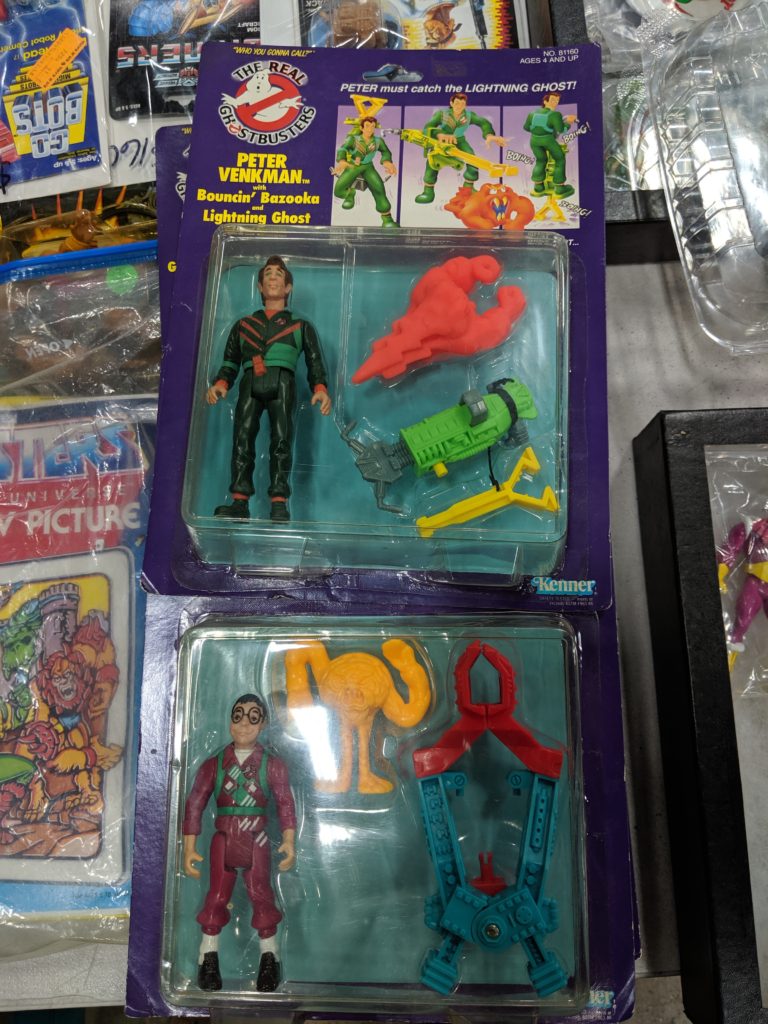 I was late to Ghostbusters toy fandom, so I missed out on the original suit Real Ghostbusters. These guys here were more my speed, with their track suits and their wacky action features.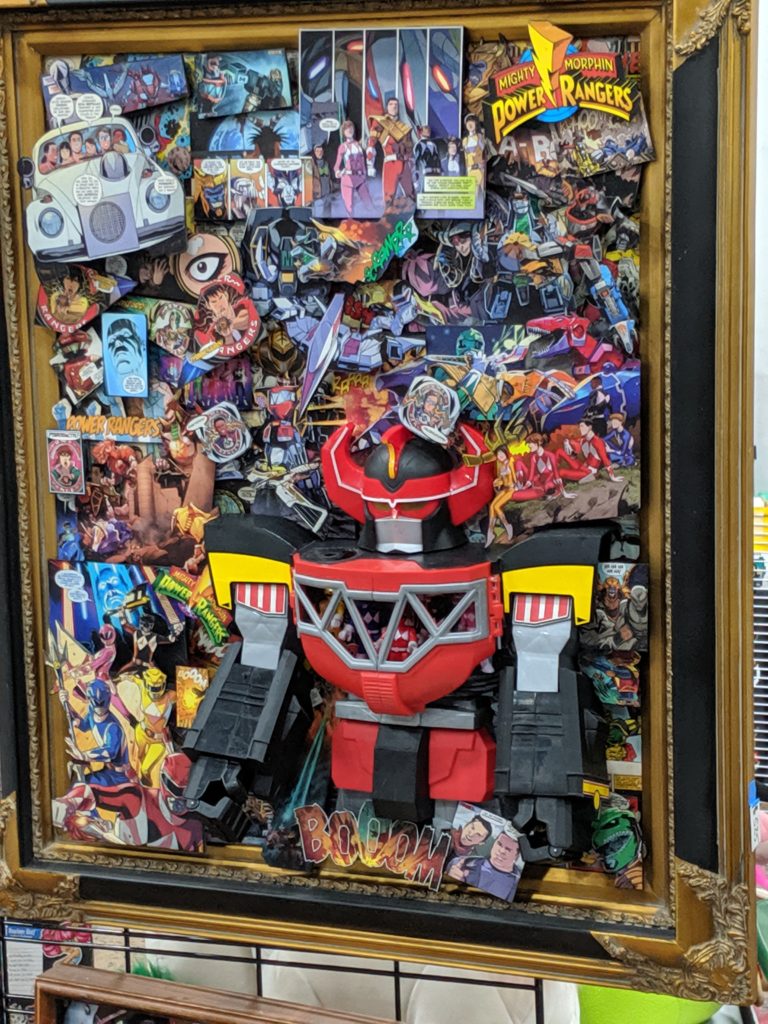 While not a "vintage toy", this was a cool 3-D collage that someone created using parts of the recent Fisher Price Imaginext line, as well as panels from the Boom! Power Rangers comic series.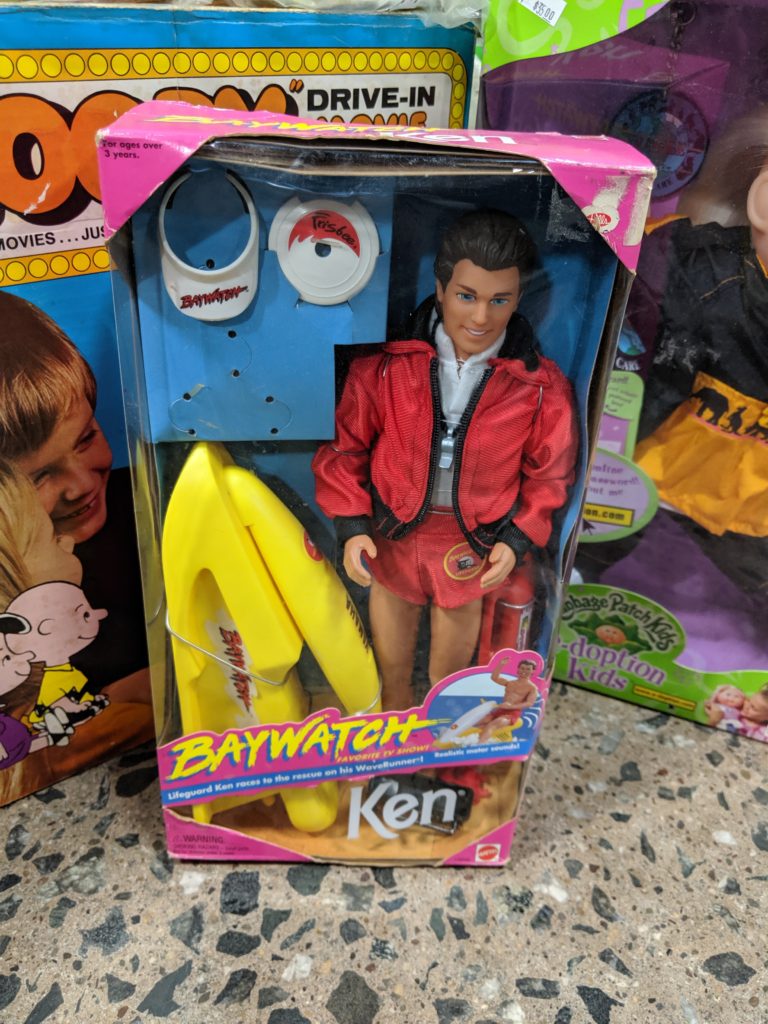 As a huge Baywatch fan, I'll admit that it was a little hard leaving this guy behind.
Plus, it's not a modern-day pop culture convention without cosplay, and the following folks did not disappoint!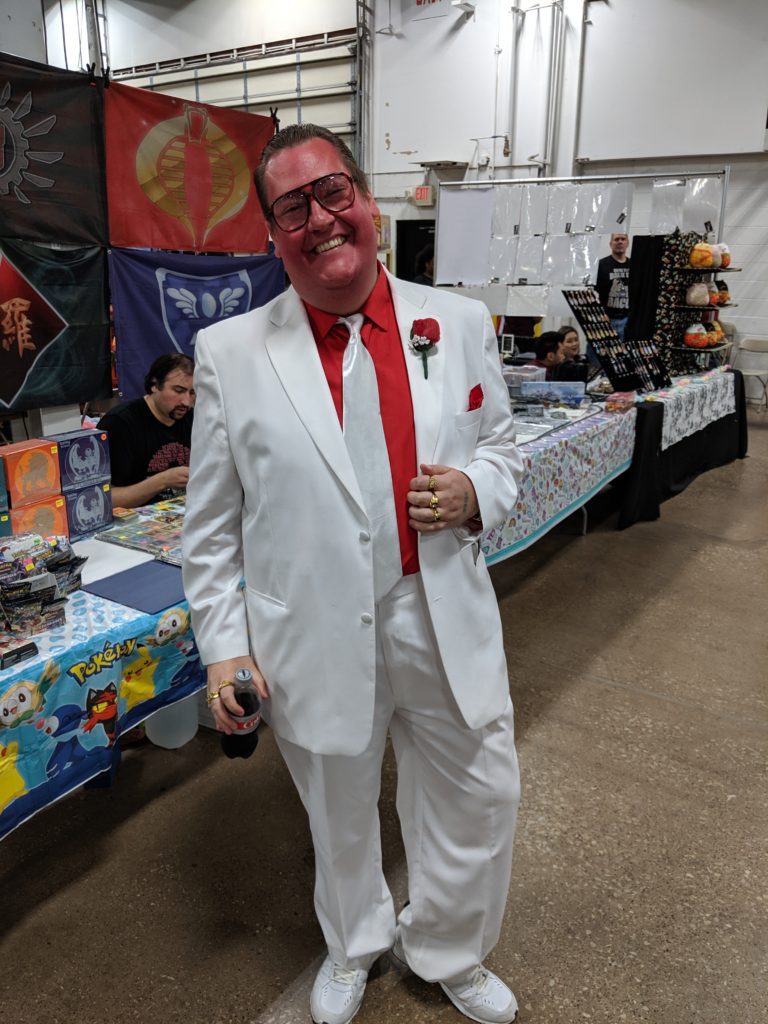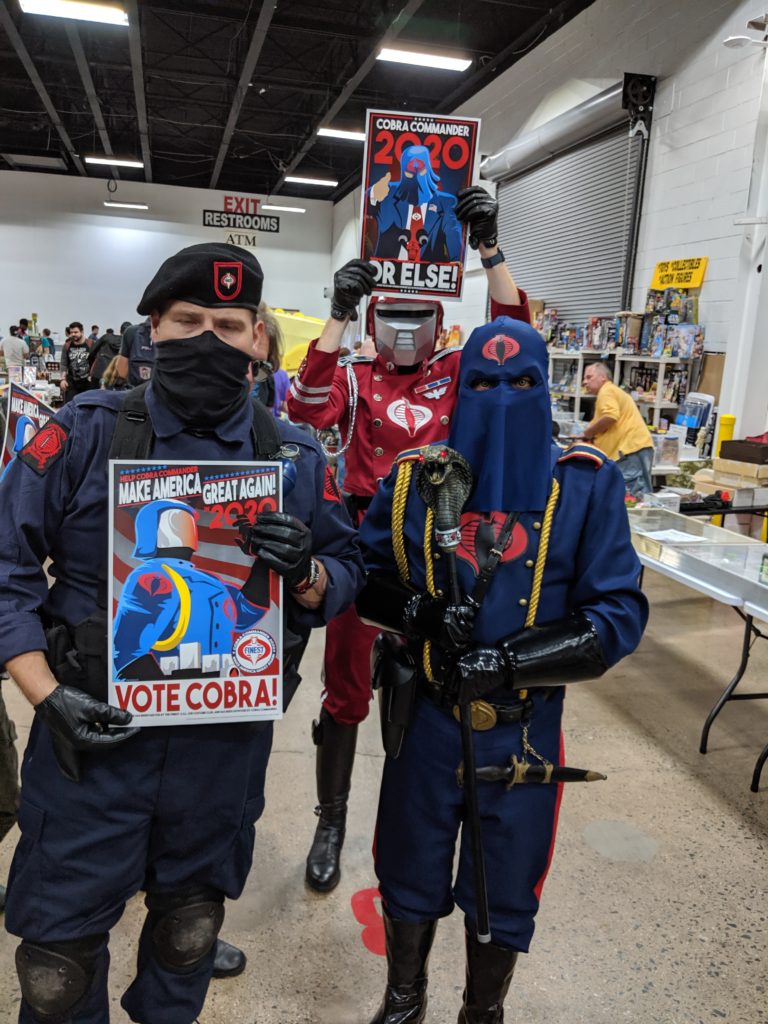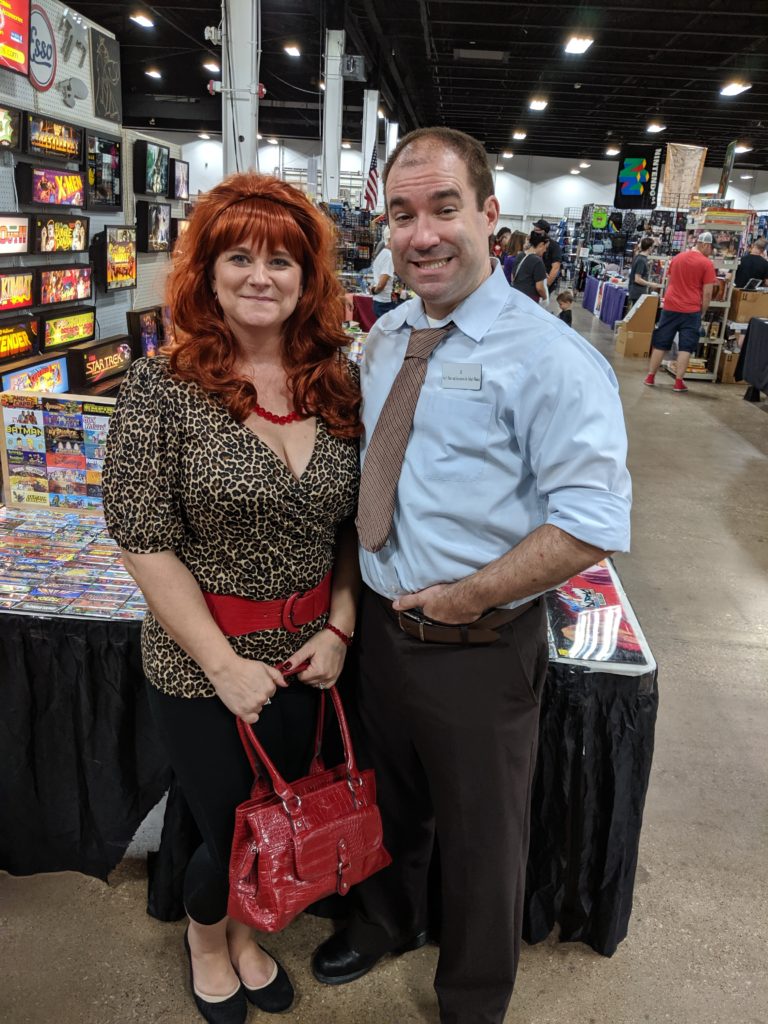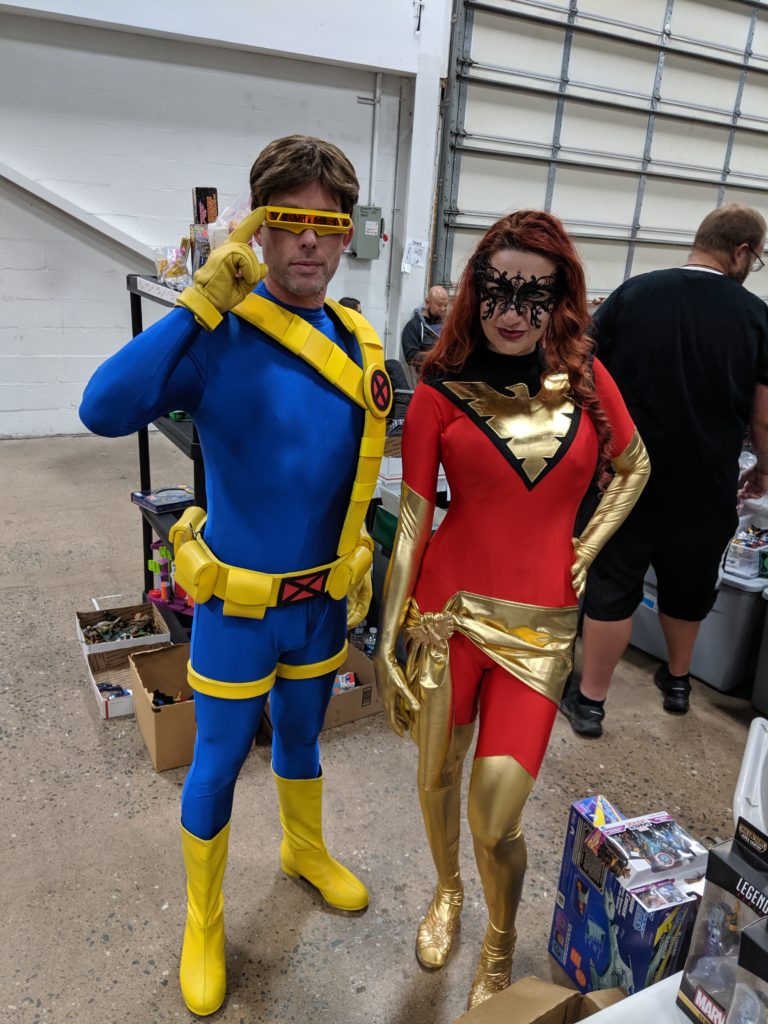 So, there ya have it: Retro Con 2019. While it's always cool to see all these random toys, the best part of the weekend is that it has become something of an annual meetup between my online friends. This year was no exception, and it was great seeing Dean, Jordan, [REDACTED], Jason, and Wyatt!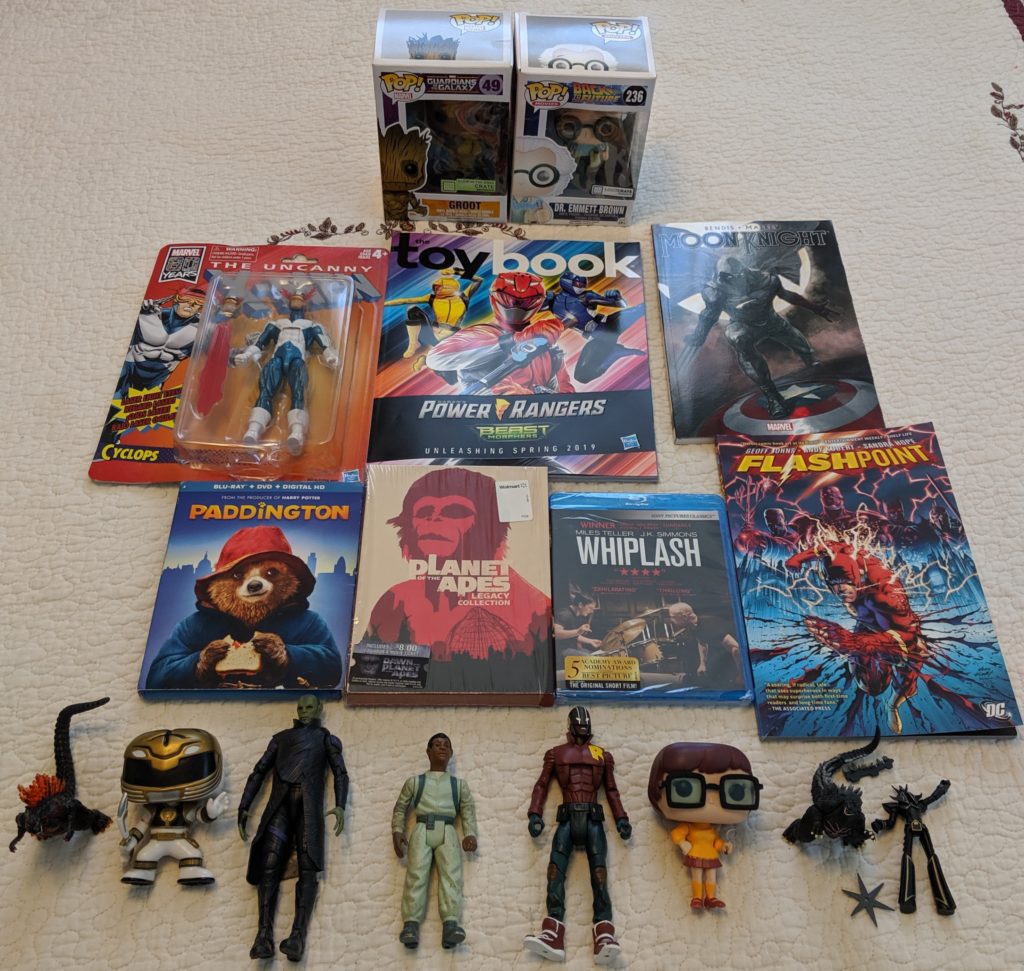 Oh, we also can't close out without showing what I got. I'm proud to say that I played it cheap this year, and didn't pay more than $5 for a single thing you see here. That's how you con!
Anyway, thanks for taking this look back with me, and be here next week, when West Week Ever returns!
*No actual prizes have been awarded to Will for his photography, but it's 2019 and people don't fact check shit anymore, so…