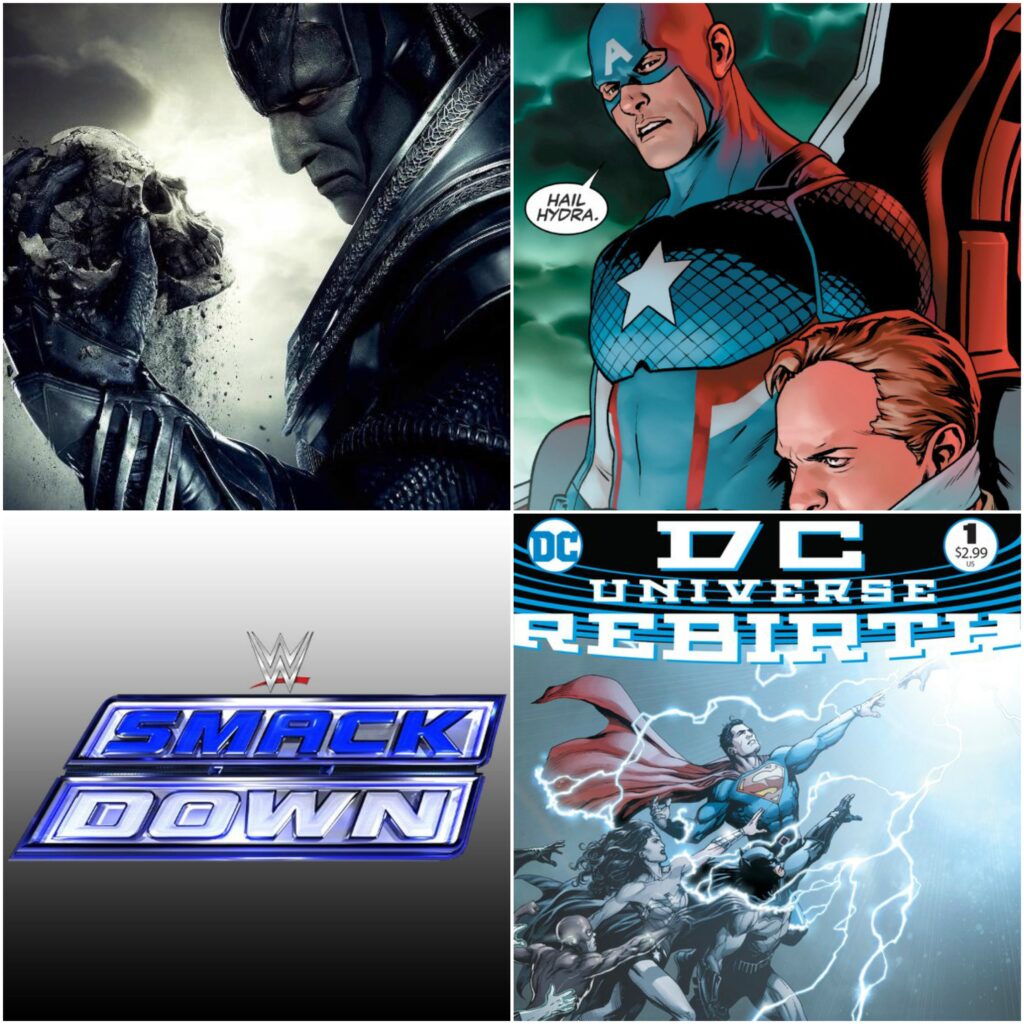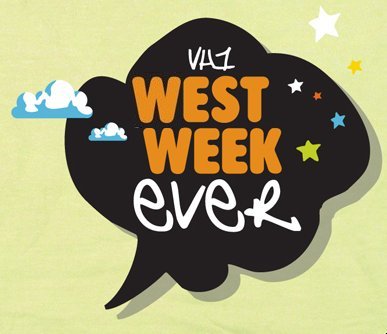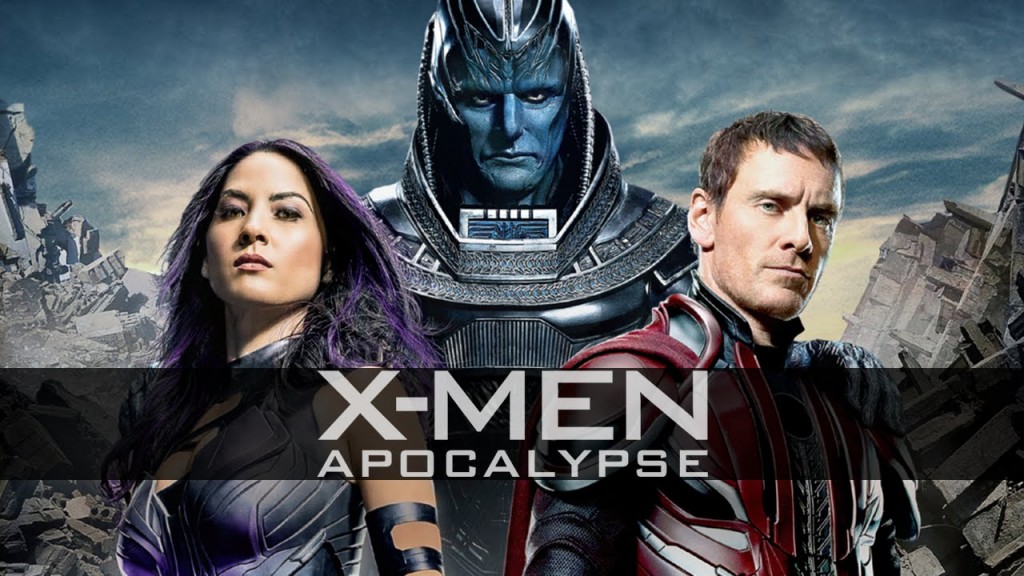 So, the main movie that I watched this week was X-Men: Apocalypse. Where to even begin with this film? When I reviewed Batman v Superman: Dawn of Justice, I tried to be diplomatic. I never said that was a *bad* movie, but I simply said that it didn't work for me. I can't do that here, though. This was a bad movie. At the end of the day, it suffers from a failure to launch. It never feels like it builds to anything worthwhile. It has a decent 1st act, but an almost non-existent 2nd act, finished off with a rushed 3rd act.
I've already mentioned that I'm tired of the Erik-Charles-Raven Show, and this is just more of that. The other characters are never fleshed out, and just serve as window dressing for that trio. They are their comic counterparts in name only. Psylocke? Useless. Storm? Really doesn't improve much on the Halle Berry incarnation, but that's not the actress's fault. She did the best she could with what she had. I've never seen Game of Thrones (outside of a supercut of all the sex scenes from the first 4 seasons), but I don't know what it was about Sophie Turner that made Fox think she was the one to play Jean Grey. Sure, Famke Janssen was no Oscar winner, but she at least had a personality. Oscar Isaac is wasted as Apocalypse, as that character could've been played by almost anyone. He brought nothing to that role. Apocalypse's motives aren't all that clear to anyone unfamiliar with the character. Someone on Twitter mentioned that Hive on Agents of S.H.I.E.L.D. actually did Apocalypse BETTER than the actual Apocalypse did in this film, and I can't disagree. Hive had a purpose, he had his own kind of "horsemen", and he capably swayed the Inhumans to his cause. Apocalypse just goes around giving folks makeovers and amping up their power levels, but there's no real indication as to WHY. Quicksilver's great, and I'd watch a whole spin-off about him, even though that sounds like a terrible idea on paper.
Plus, where's the "world that fears and hates them"? Since the events of Days of Future Past, where Mystique saved the President, the public seems to actually appreciate mutants. That's not how that's supposed to work. They should be terrified at the display of power they witnessed in DC. I mean, Nightcrawler walks through a mall, with no image inducer, and no one bats an eye!
It's surprising to me that this was directed by Bryan Singer, because it felt like it was made by a first-time director with no familiarity with the characters. This is Singer's 4th time at bat with this franchise, and he fails colossally. It's funny because the film even makes a joke about how the 3rd movie is always the worst. There was a lot riding on this film, as it's basically the 3rd movie in a second trilogy. Unless you're a hardcore X-Men fan, you can skip this. In fact, you probably should just skip this.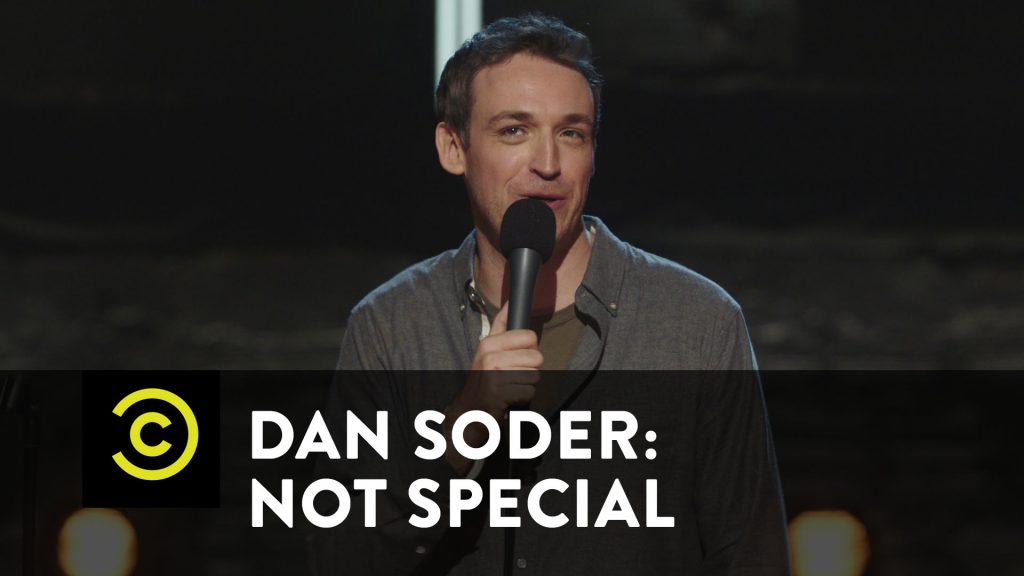 Whew! So, what did I like this week? Well, I caught the Comedy Central stand-up special Dan Soder: Not Special. Formerly of MTV2's Guy Code, I'm a big fan of Soder, as he's the co-host of my favorite radio show, The Bonfire, on Comedy Central Radio. He had a great bit about how he used to think he was possessed by the Devil. It wasn't a gut buster, but it was more of what I've come to expect from him. I enjoy listening to him and Big Jay Oakerson every Monday and Wednesday evening, and this was like a nice bonus episode of that. If you're looking for a laugh, definitely check it out.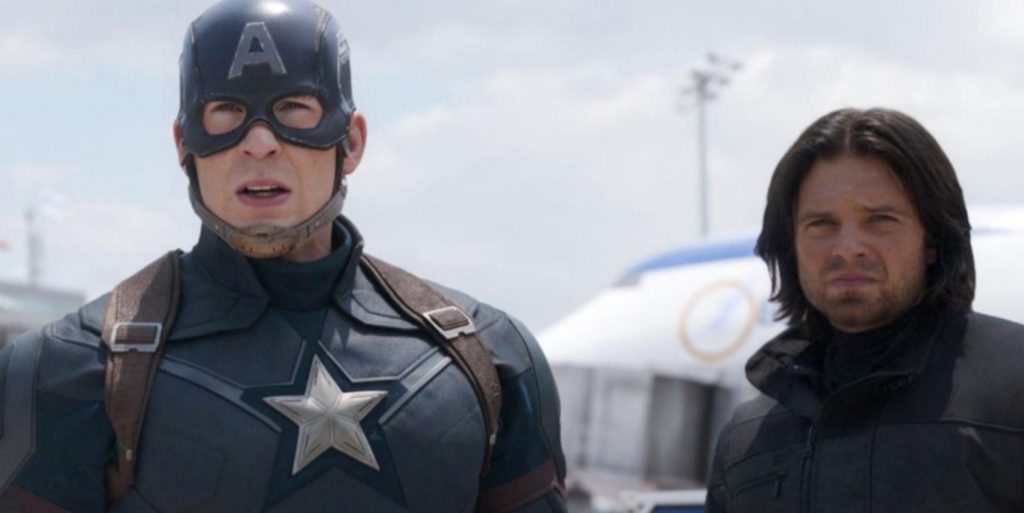 To say it's been quite a week for Captain America would be quite the understatement. When the week started, #GiveCaptainAmericaABoyfriend started trending on social media, as fans began to "ship" Captain America and Bucky. If you're not familiar with shipping, it's when fans desire that certain characters enter into a relationship. From how they were portrayed in Captain America: Civil War, some folks think there's something between Steve and James that's a bit more intense than mere friendship. Of course, everyone took a side in the matter. Even I was like, "No, that would change the character too much because he's been depicted in relationships with women." I'm all for representation when it makes sense, but this seemed like it was changing a character just for the sake of change. Why make Cap gay when there are actual gay Marvel characters who "get no shine", as the young kids say? Then I read this. My pal Pete wrote a powerful piece on representation, and what a gay Cap would mean to him. And something happened that rarely happens: my mind was changed by something I read on the Internet. At the end of the day, I hate change. That's something that I have to deal with, but I guess I can't stand in the way of progress. I can understand what it would mean to LGBT folks to have a symbol like Cap on their side. And it doesn't change anything he stands for. In fact, he would now stand for MORE. If he is gay, though, he can do a LOT better than Bucky! Anyway, I was dealing with my newfound enlightenment and then Wednesday morning happened.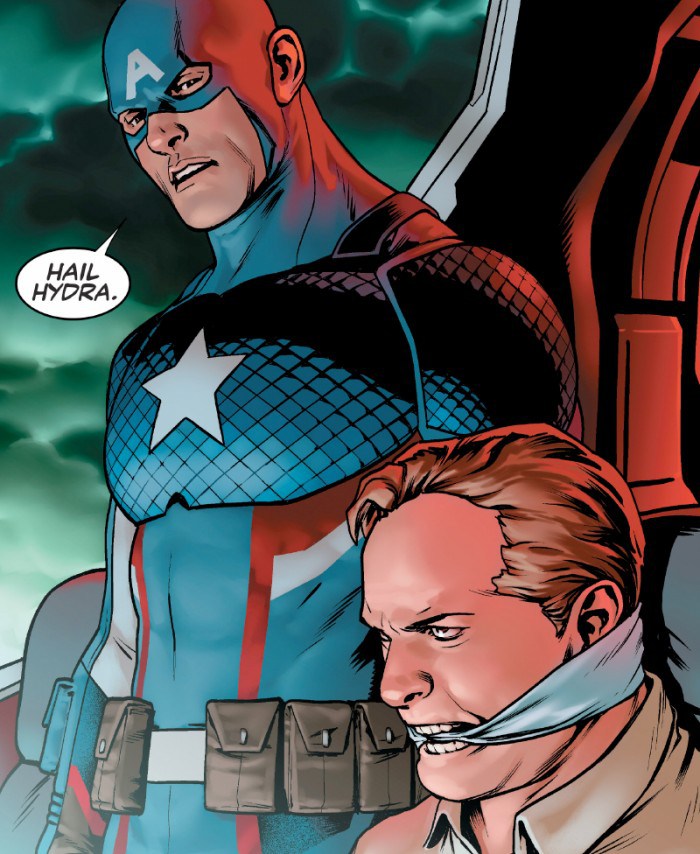 The news cycle was supposed to belong to DC (we'll get to that later), but Marvel just couldn't let someone else have the spotlight. For the past couple of years in the comics, Steve Rogers has been depowered and advanced to his rightful age. Well, recently, he regained his Super Soldier Serum and returned to his normal self, reclaiming the mantle of Captain America, while still allowing Sam Wilson to ALSO be Captain America (yeah, that's not gonna be confusing!). The first issue of his new series, Steve Rogers: Captain America was released Wednesday morning, with a major twist on the final page: Steve says "Hail, Hydra", revealing that he is, and apparently always has been, an agent for his supposed greatest enemy. AND PEOPLE LOST THEIR SHIT!
It got to the point where the former Captain America writer, Ed Brubaker, was getting hassled, while the current writer, Nick Spencer, started receiving death threats. The Internet was basically divided into two camps: A) "Apparently you've never read a comic before, 'cause nothing's ever permanent in comics" and B) "How dare Marvel invoke Nazis, considering they were actual bad people, and Captain America was the creation of two Jewish creators?" And both sides have their merits.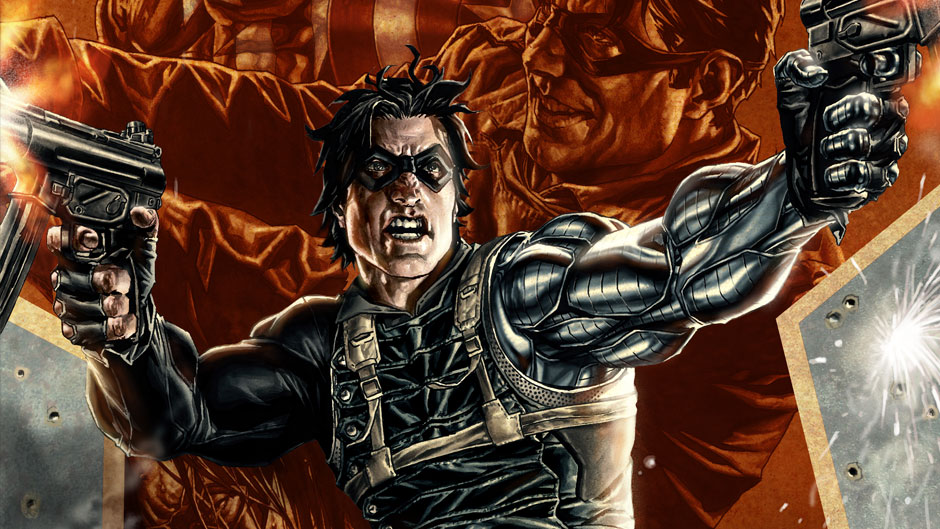 This storyline won't matter in 2020, but maybe some new, cool supporting character will come out of it, like how we got the Winter Soldier a few years back during another storyline that could be considered a "gimmick". I've always said that the current marketplace of licensing and lunchboxes kinda prevents major changes from happening to major characters, but some good can still come out of these stories.
At the same time, Nazis have been kinda neutered so much in pop culture that it's easy to forget that these folks did some pretty fucked up shit. We live in a Call of Duty world, where you can log on and kill Nazis to your heart's content, but that doesn't change actual history. Just because the concept is toothless today doesn't mean that it didn't once carry some major weight. So, I can kinda see some folks getting offended by that. However, Cap's been fighting Nazis for 75 years. Wasn't it equally offensive that this comic book character was depicted fighting a real life foe that was out there eradicating people? I mean, if you're really offended by the Nazi thing, then it seems like Cap just isn't the right property for you. Nor is Call of Duty. Nor is The Producers. I get it. Nazis off limits.
Personally, I believe that we should wait and see where the story is going. I mean, it's kinda hard to write it off from the first issue. If it wasn't your cup of tea, that's fine, too. Everything can't appeal to everyone. I know people look to him as a symbol, and can't understand why he would side with his enemies, but there's clearly something bigger at play. And it doesn't behoove anyone to waste outrage at this point in the game.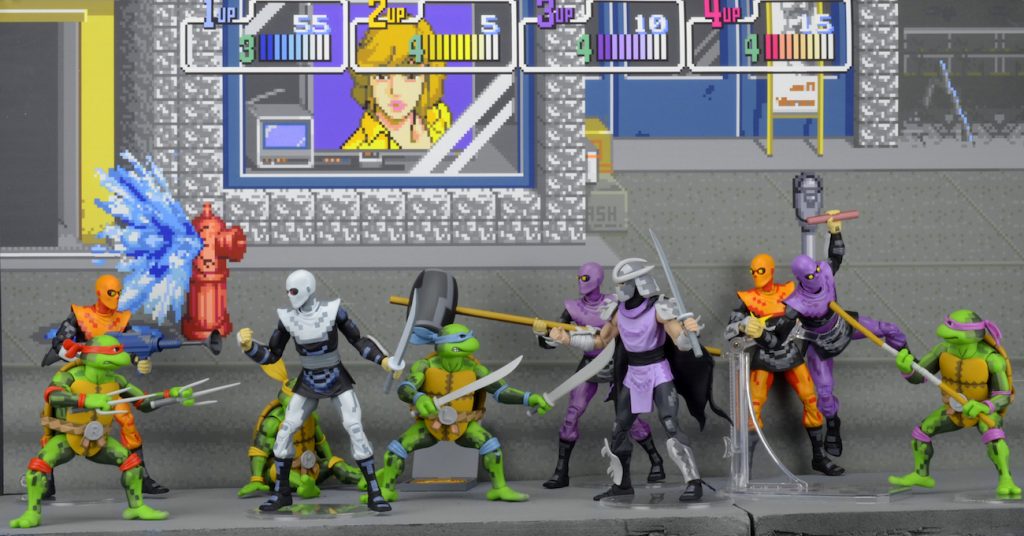 Speaking of outrage, folks were up in arms in the toy community about a San Diego Comic-Con exclusive Teenage Mutant Ninja Turtles figure release. Created by NECA, there are 8 figures, split across 2 sets, designed after the classic TMNT video game. Based on the licensing rights, however, NECA is only allowed to sell these sets at SDCC; these will not be available in stores or at any other convention. Since not everyone can make it to the convention, fans are lamenting the fact that their only chance to get the figures will be by paying a markup on eBay. Or, as they've been saying, "The Scalp-Ors Win". Maybe I feel this way because I'm not the biggest TMNT fan these days, but I kinda like that they're exclusive to the con. Sure, it sucks for completists, but these things supposedly exist to make attending the con feel that much more special. It sorta takes away from the whole exclusivity when the items are sold on company sites a few weeks after the show. If I paid over $1,000 for an experience ($245 just for show admission), you better damn well believe I want to get something special out of it. And the way I see it, whatever fans end up paying on eBay is gonna seem like a steal compared to what it would actually cost to go to SDCC and get the figures themselves. All is not lost! Right now, NECA's saying that these figures will be released in no other form, but it seems odd that they'd go to the trouble of new tooling for something that won't hit mass market. Just doesn't seem practical. Maybe they're just saying this to hype up the exclusivity of the convention sets. I guess time will tell. Whatever. I feel like the fans who REALLY want the sets will find a way – even if they have to sell a kidney to do so.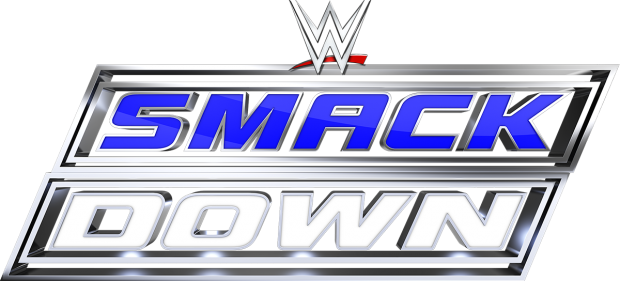 These days, I'm only an occasional wrestling fan in that I don't watch any of the shows or PPVs, but I still keep track of who's in and who's out. Everyone's injured and the fans hate Roman Reigns. That about sums it up, right? Anyway, this week the WWE announced that their TV show SmackDown would be moving to Tuesdays, and switching to a live format (for the past 16 years, the majority of the episodes were pre-taped). The reason for this is because WWE is going back to a "brand extension" model. Used in the past, but abandoned in 2011, the brand extension involves a wrestler draft, determining which wrestlers will end up on Raw and which ones will end up on SmackDown. Seeing as how Raw has been the flagship since about 1997, that's where you really want to be. SmackDown, though originally created to be "The Rock's Show", has settled into an existence as the mousy little sister in the company. If you ask me, however, SmackDown has outlived its usefulness.
When SmackDown debuted, what made it special was that it was 2 hours of wrestling programming on broadcast television. Originally airing on UPN, it provided a free alternative to the pay cable Raw. Since the end of the syndicated WWF Superstars and WWF Challenge, there was a void of broadcast wrestling that needed to be filled. And SmackDown filled this void  for 11 years, even past the merger of UPN and The WB, eventually landing on Fox's short-lived MyNetworkTV. At its peak, it was the #1 program in Spanish-speaking households. Sure, the major stuff happened on Raw, but you still got recaps and some action on SmackDown. Then, after failing to really fit into MyNetworkTV's plans, the show ended up on Syfy. This meant that both of WWE's major shows were now on cable, with nothing being provided to those broadcast TV fans (with the exception of the severely short-lived WWE Saturday Morning Slam on The CW). Like the MyNetworkTV move, the move to Syfy made little sense, and the show was eventually moved to USA Network – the same network that serves as the home of Raw. So, what makes SmackDown special now? It also doesn't help that WWE now has a streaming network for its programming. The popular NXT program, featuring up and coming developmental talent, is solely on the WWE Network, yet SmackDown is presenting a not-as-good-as-Raw product on USA. Why not swap them? Everyone knows SmackDown is the lesser-than, so give its USA timeslot to NXT, differentiating the offerings on USA. That still doesn't solve the problem of a lack of WWE programming on broadcast TV.
I know a lot of folks have cable, but everyone doesn't have cable – especially in the world of cord-cutting. What I propose is that WWE bring back WWE A.M. Raw, which was a Raw recap show that used to air late Saturday night/Sunday morning. It was an abridged version of that week's Raw, focusing on the highlights. I say WWE should package that and sell it to CW affiliates to air on Saturday mornings/early afternoon – similar to when WWF Superstars used to air. It's just editing existing footage, so there aren't too many production costs involved, and I feel like there sorely needs to be wrestling on "UHF" channels like back in the old days. Sure, television is changing, but it wouldn't hurt for WWE to have all their bases covered: cable, broadcast, and streaming.
Things You Might Have Missed This Week
In a conference call, Lionsgate CEO Jon Feltheimer announced that they may make up to seven Power Rangers films. Oy vey!
In other Power Rangers news, the new logo debuted for the upcoming Power Rangers Ninja Steel. I don't know why these "reveals" are a big deal, seeing as how they've been using the same Power Rangers font since Zeo. The only thing that changes is the subtitle, and this one looks like bad Photoshop

HBO insiders are implying that there probably won't be a third season of True Detective. I missed the second season, but the first gave us a naked Alexandra Daddario, and for that I will always be grateful.
A new Star Trek Beyond trailer came out. It didn't suck.
Michael Keaton has reportedly signed on to be the villain in Spider-Man: Homecoming. Most reports are saying he's playing the Vulture, though I saw one mentioning Norman Osborn. I'd prefer Osborn.
Marvel announced that Creed's Tessa Thompson will be portraying Valkyrie in Thor: Ragnarok, and the Internet DIDN'T lose its collective mind! Jeff Goldblum, Karl Urban, and Cate Blanchett have also joined the cast
Amazon's Man in the High Castle's production has been halted, as showrunner Frank Spotnitz suddenly left the project. It is NOT a good week for Nazis!
FX announced that The Americans will end after two more seasons. I really need to catch up on the show.
It's rumored that Rob Lowe may be replacing Michael Strahan on Live! With Kelly and…I wanted NPH, but I don't hate this idea.
Digital comics platform Comixology introduced Comixology Unlimited, which offers a limited "all you can read" service for non-Marvel and DC comics, at $5.99 a month. It's unclear, however, how creators will be compensated. Right now, it seems like they're just getting "exposure".
No podcast appearances this week, but I did want to share some shows with you. First up, the No Topic Required Podcast is back up and running. They sort of took a break after episode #100, but it seems like Zack and Adam are back in the saddle. As the title suggests, there's no specific topic for the podcast, but they cover everything from video games to movies to comic/toy controversies. I've been on a few times with them, and always have a great time. If you're looking for a new show, check them out!
Also, one of my favorite discoveries is the Positively Nerdy Podcast. I can be kinda ornery on here, but I really do want the best from things. Ryan looks at all that's good in geek culture, and he records so many different shows that he's a podcasting machine! If you like comic reviews, he's got them. If you like movies, he's got the review show Ryan and Leah: At The Movies. If you want a quick listen, he's got Nerdy Nuggets. He's a great guy, and I really like everything he puts out. If you're looking for the non-cynical side of fandom, I highly recommend that you check out Positively Nerdy.
Links I Loved
Ranking the Megazords – The Robot's Pajamas
The Case Against Dan DiDio – The Savage Critics
How I Used Lies About a Cartoon to Prove History Is Meaningless on the Internet – Geek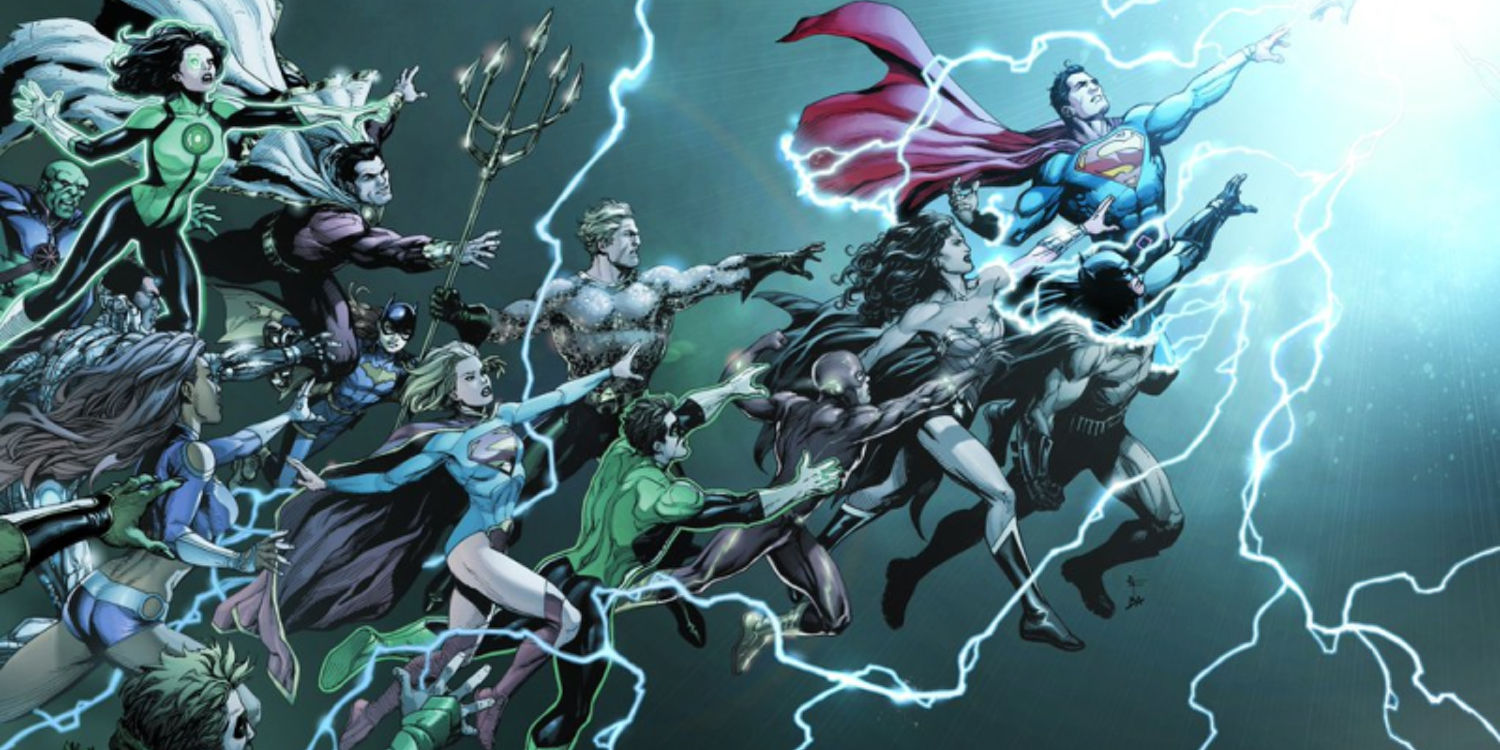 Despite the Captain America hubbub, I really believe the comic news cycle belonged to DC Comics and DC Universe: Rebirth #1. I've been covering the lead-up on this site, but we finally got to see what it's all about. Released midnight Wednesday, the comic sets the DC Universe on a new path, to recapture something that it had lost: hope. As many DC fans will tell you, the New 52 reboot drove away a lot of long-time readers, and it created a universe that was bleak and somewhat hopeless. Basically, it was a Zack Snyder movie in print. So, this was an attempt to win back those old fans.
Where to begin? Well, (and in case you didn't know, this part's gonna contain mad spoilers, but nothing you haven't already seen spoiled by the mainstream media), the story focuses on original Kid Flash, Wally West, as he's unhinged in time. We haven't seen this character since the 2011 Flashpoint event that spawned the New 52, so it was the welcome return of a fan favorite hero. Wally visits several characters, like Batman and the original Johnny Thunder, in an attempt to warn them that some outside force has been influencing the timeline, resulting in a loss of memories and a 10-year span of time. He's unable to reach any of them, and is continually sucked back into the Speed Force – the energy pool from which all DC speedsters draw their powers. Finally, he reaches out to his former mentor, Barry Allen/The Flash, who eventually remembers Wally and helps to rescue him from the Speed Force. Over the course of the story, we find out more tidbits and revelations. Apparently, there have been THREE different Jokers, which seems odd 'cause wouldn't Harley realize she's obsessing over three different dudes? Wonder Woman has a twin brother. Jackson Hyde/Kaladur'ahm/Aqualad made his post-Flashpoint debut. And, to the joy of many, Ted Kord made his post-Flashpoint debut as a mentor to Blue Beetle, Jaime Reyes. And to cap it off, we got a doozy of an ending: Dr, Manhattan, of the classic 80s comic Watchmen, was revealed to be the force that had altered the DC Universe's timeline. Huh.
That ending is important because it's the first time that the Watchmen characters have been incorporated into the mainstream DC Universe. The story is largely seen as a contributing factor in comics becoming dark and gritty, so it sort of makes sense that in order to find what's lost, you return to where you last saw it. The happy-go-lucky, "heroic" DC existed prior to Watchmen, prior to Crisis on Infinite Earths. So, this sort of brings everything full circle. But what does it really mean? Are they blaming Alan Moore for the state that DC eventually found itself in? What's to be gained by reclaiming that story and incorporating it into the mainstream? Alan Moore has notoriously dismissed any association with the story after he was screwed out of ownership. I feel like he wouldn't necessarily agree with how they're being used now, as that wasn't his original intent. Still, they're technically DC's toys, so they can do with them as they please.
I went to a midnight release for the book, and couldn't wait to get home and crack it open. When I was done, all I could say was "huh". I didn't hate it, but I didn't love. I was really just confused. Why was The Comedian's button in the Batcave? Like, it's a great visual, but how would it even get there? And sure, it was great seeing Ted Kord, considering the last time we saw him was pre-Flashpoint, with a bullet in his head. It seems like DC did everything right to cater to those lost fans. They brought back dead/forgotten heroes, they tied the story back to a seminal classic, and it set the stage for things to come. From a lot of the folks I've been following online, they love this book. And, to me, that's a problem.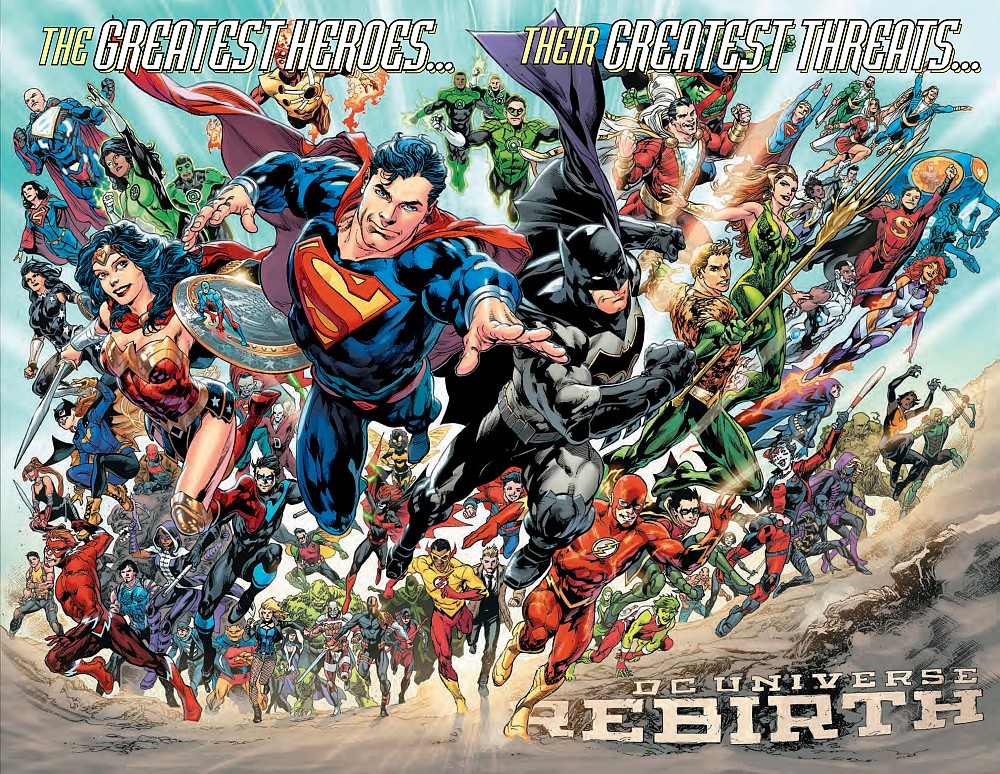 The people who are really loving Rebirth #1 are in their 30s and 40s, and they're saying "This reminds me of the DC I used to read." That's great for you, but bad for the industry. I've been reading comics for over 20 years, so I know the main tentpoles. The Dark Knight Returns, Watchmen, Crisis on Infinite Earths. I know what those did for the industry, and I know they're basically revered, But I didn't see anything about this comic that would necessarily appeal to a NEW reader.
Folks in their 30s and 40s have other priorities. They can't be depended on to keep this hobby afloat. You need to reach out for NEW blood. Now, it can be argued that DC was trying that when they introduced the New 52 reboot, starting (most) books back at square one. At that point, Batman and Green Lantern were the only books that required prior knowledge in order to fully understand them. But for all their desire to start fresh, DC is consumed by this desire for "legacy". Chief Creative Officer, and writer of Rebirth, Geoff Johns has said in interviews that this is what Rebirth is all about: regaining a sense of legacy. DC has a rich history, and I can understand the desire to capitalize on that, but they're so busy reminding us of where they came from, that they don't spend enough energy figuring out where they're going.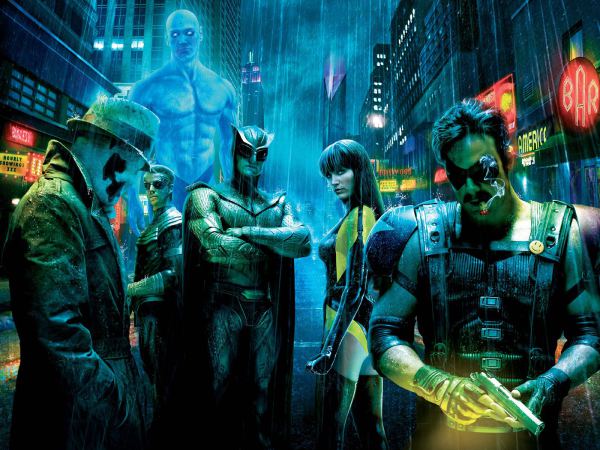 Rebirth #1 is nothing but another self-referential circle jerk by DC, tied to a 30 year old story – WHICH, by the way, generated a movie that was polarizing at best. Had the Watchmen film been a huge critical and financial success, then maybe I'd understand this. After all, it was just released 7 years ago, so it would be somewhat fresh in folks' minds. Instead, this book holds no real meaning to new comic fans. I'm of the argument that Watchmen is very much a "you had to be there" sort of read. I'm sure it was groundbreaking when originally released, and it changed the industry in such a way that a lot of folks only know a comic industry painted by the influence of the book. They have no clue that things don't HAVE to be dark and gritty. Rebirth seems like an opportunity to introduce that concept to new fans, but instead it's like DC crawling back to old fans like, "Are you still mad at me?"  If anything, it feels like this move was really just to sell more copies of Watchmen, as now the new fans are gonna go seek out that story in order to try to figure out what they just read, or why that ending should be seen as significant. That's great for DC's backlist, but it doesn't necessarily mean anything for its future.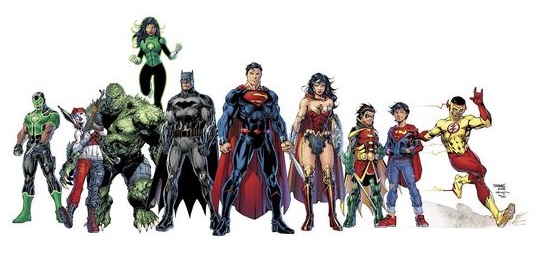 But I don't want to sound like it's all bad. I am eager to see where things go, and I would also like to see hope restored to the DC Universe. I can't say I've really enjoyed the direction of the New 52, so if we can get back to a pre-Flashpoint tone, I'm all for it. When it comes to DC, though, I'm a ride or die bitch, so I'll be with them if it succeeds, and I'll be with them if it fails. I just wonder how many new fans are gonna be right there with me. In any case, it's rare that DC Comics can dominate the news cycle, and also get folks excited about their product. So, with that in mind, DC Universe: Rebirth #1 had the West Week Ever.