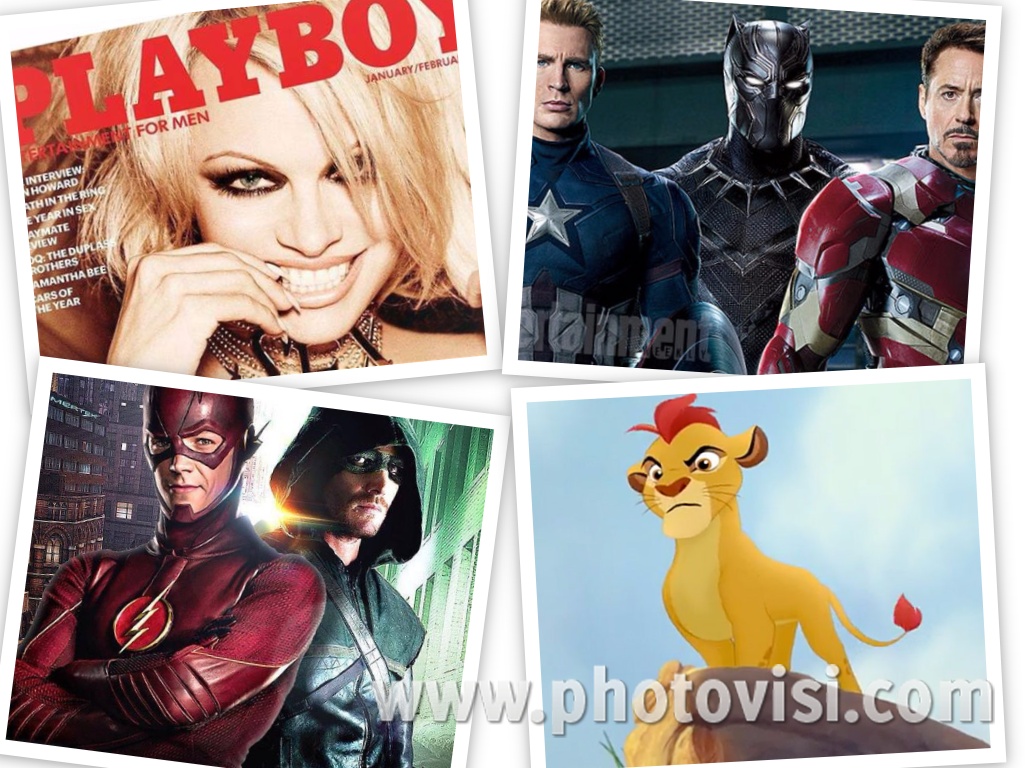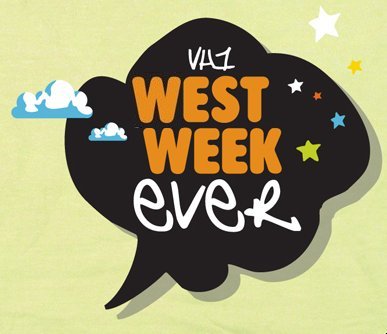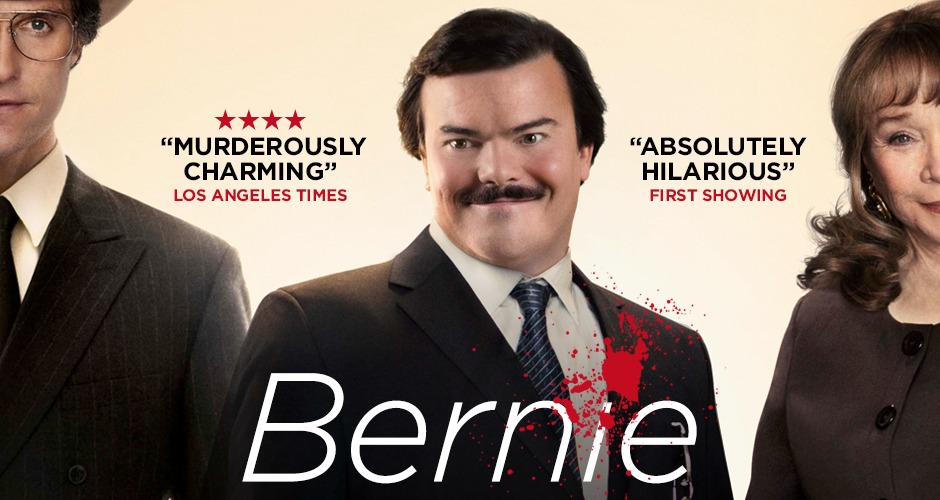 First up this week, I watched the film Bernie. You've probably never seen it, as it was a smaller black comedy, but Jack Black stars as Bernie Tiede, an effeminate funeral director who befriends Marjorie Nugent (Shirley MacLaine), the meanest and richest woman in the town of Carthage, TX. The movie surrounds the townsfolks' reactions when it's revealed that Tiede killed Nugent and kept her death a secret from everyone. It's based on a true story that happened back in 1996, and Tiede was actually released on bond earlier this year. The movie is interspersed with town gossip from both performers and actual residents of Carthage, and they really help make the film what it is. I'm used to Black in goofy roles, but he was really great here. I highly recommend this movie.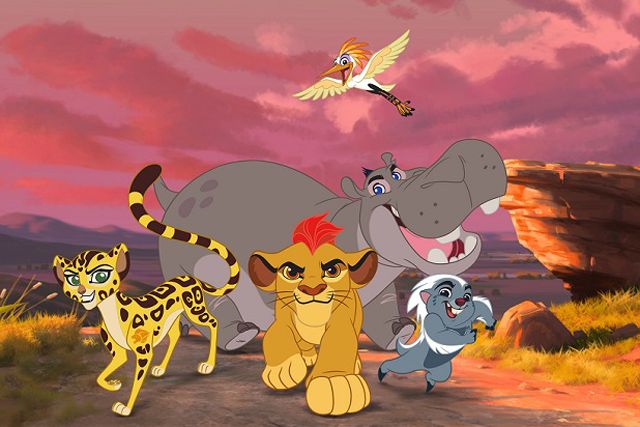 Next up, I've got a bone to pick with Disney Channel. You see, a one-hour special is NOT an "Original Disney Channel Movie". That is merely a SPECIAL. Anyway, I caught The Lion Guard: Return of the Roar, which is basically the pilot for an upcoming animated series. Returning us to the world of The Lion King, Simba's now an old fuddy duddy (voiced by Rob Lowe, of all people) with 2 kids, Kion and Kiara. Since Kiara's older, she's being groomed to be the future Queen of the Pride Lands, while Kion is kind of the screw up. So, imagine everyone's surprise when it turns out that Kion has The Roar, which is a power that draws upon the spirits of the ancestor lions. The prophecy is that the person with The Roar would be the leader of The Lion Guard, which is an assemblage of lions that are responsible for protecting the Pride Lands. Unfortunately, the last one to possess the power was Simba's uncle Scar, the last leader of the Guard who went on to destroy the other members. When the Hyenas catch wind of Kion's new power, they see him as a threat and decide to attack before he had assembled his team. Which just makes him assemble his team faster.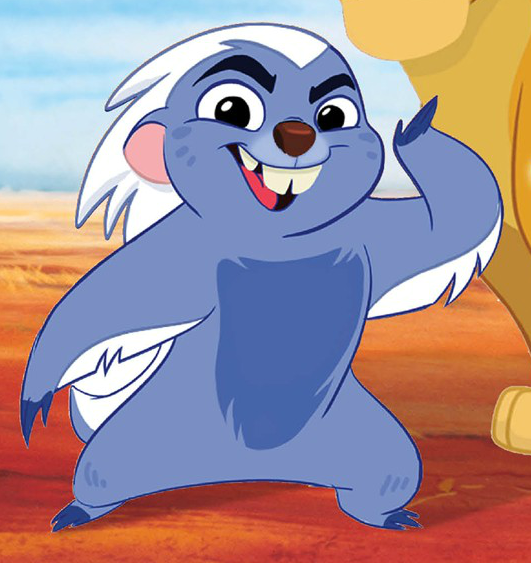 Where to begin with this story? First of all, it's not very good. It feels like a cash grab, as Disney returns to one of its deepest wells. In some ways, it could be seen as an anniversary project, but in that case it should've come out in 2014. The animation is basic and not very detailed. Part of me was sad that carefree Simba grew up to essentially be his father. I know he has responsibilities as King of the Pride Lands, but it felt like he really hadn't retained much of his time with Timon and Pumbaa. He's all business. Speaking of Timon and Pumbaa, they show up because their nephew, Bunga, is a honey badger who's also Kion's best friend. Bunga is probably the brightest spot of an otherwise mediocre story. In an #AllLionsMatter twist, Simba gets pissed at Kion for recruiting non-lions to The Lion Guard. They somehow managed to get James Earl Jones back for a cameo, but it just felt wasted. And the whole thing about The Roar seems to come out of nowhere. I mean, a big part of The Lion King focused on Simba trying to find his roar. Once he did, he never became the leader of the Lion Guard. And at that time, Scar no longer had the position because he lost the power after killing the rest of the Guard. So, it would've been ripe for Simba to take over. But of course this never happened because this was NEVER PART OF THE ORIGINALLY INTENDED STORY. It's just a retcon. Also, the special has about 4 forgettable songs that don't even deserve to be part of The Lion King canon. I guess you could say it introduces The Lion King to a new generation, but the whole Power Rangers of the Pride Lands angle doesn't work for me.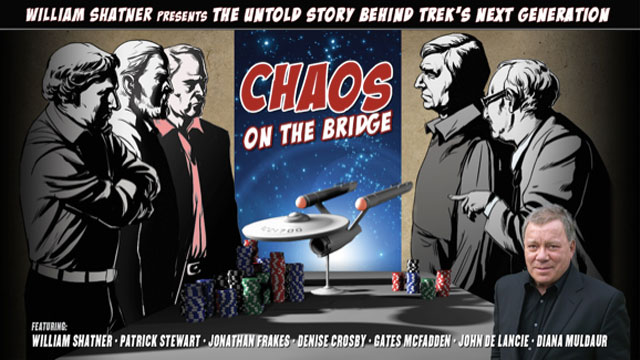 On Netflix, I caught Chaos On the Bridge, which is a documentary that covers the first 3 turbulent seasons of Star Trek: The Next Generation. It's a documentary that basically supports my longest held belief about The Next Generation: the show didn't get good until creator Gene Roddenberry died. It's a terrible thing to say, but the evidence pretty much supports it, combined with the fact that Roddenberry was physically in no shape to be running a show. In a nice little Trek twist, the film was written and directed by Captain Kirk himself, William Shatner. My biggest problem is that, at 59 minutes, it felt rushed. It also didn't help that it's filmed in this music video/motion comic kind of format that makes it feel like the whole thing is simply the trailer for a much longer movie we never get to see. Some of the things I already knew (TNG was slated for Fox before it got syndicated, Diana Muldaur never really clicked), but some stuff was new (they basically fired Gates McFadden for being uppity, Roddenberry had a mistress). It was interesting that the various Star Treks were indicative of where Roddenberry was in his life. During the original series, he wanted to be the ladies man who captained the ship, while he wanted to be the wise, old sage during the TNG era. He had delved into the study of secular humanism and, unlike most sci fi, he felt that things would actually get better for humanity as time went on. In his mind, by the 24th century, humans would have eliminated all conflict, which was a BITCH for the writers, as drama is fueled by conflict. It was really interesting to hear how this was received behind the scenes, and how writers found ways around it. If you're a fan of the TNG-era Trek, I highly recommend this documentary. If I had one complaint, I only wish it were longer.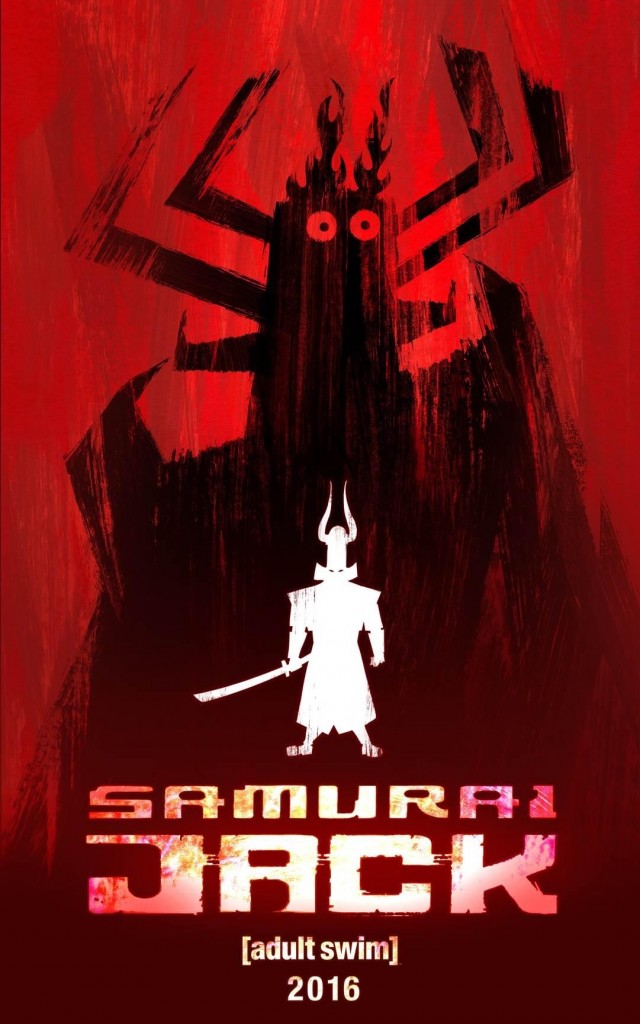 In TV news, Adult Swim announced that Samurai Jack would be returning to the airwaves in 2016. I've only seen one episode, and didn't really understand it. Still, people I respect rave over it so maybe I'll give it another shot one of these days.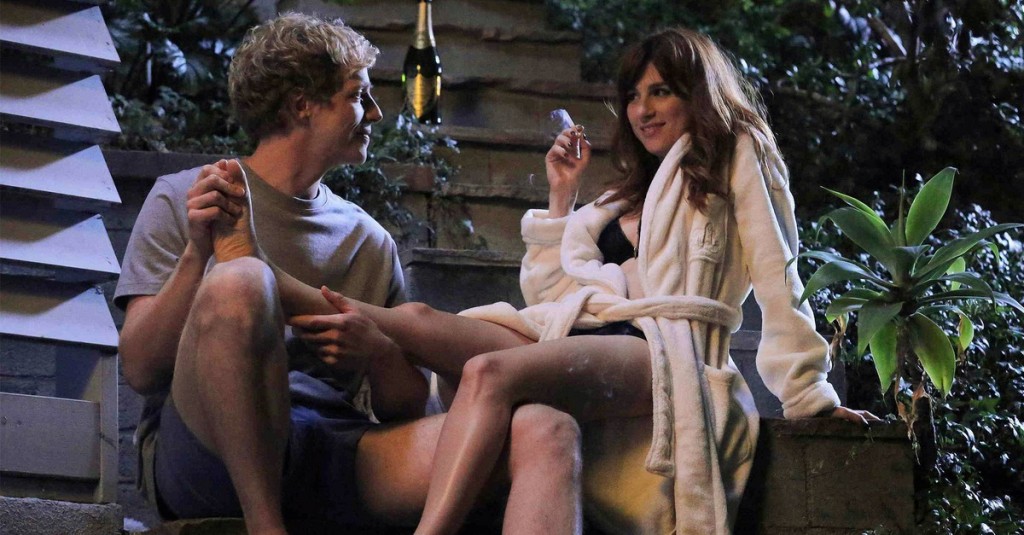 Meanwhile on TV, FX announced that You're The Worst has been renewed for a third season. This show features one of my favorite TV relationships, so I'm really happy about this news. If you've never seen the show, it's about struggling writer Jimmy and hot mess Gretchen who have a one night stand after a wedding. Even though they're both not "relationship people", they still feel like they're a good match for each other, so they try to make it work. This season's been particularly dark, as Gretchen's dealing with severe depression and basically pushing Jimmy into the arms of another woman. Oh, and it's a comedy. Anyway, I highly recommend it.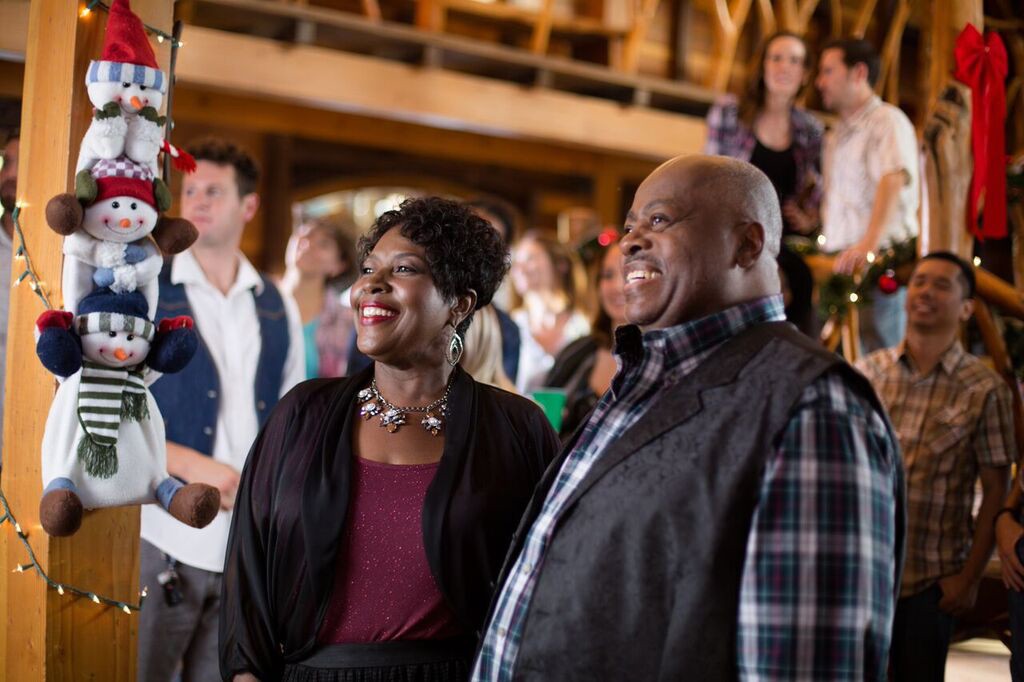 I'm not really one for Lifetime Christmas movies, but 'tis the season and all that. Well, imagine my surprise that the Winslows are coming back in The Flight Before Christmas. Airing tomorrow night, Reginald VelJohnson and Jo Marie Payton of Family Matters fame will be reunited in a Christmas movie starring Mayim Bialik (that's not weird to anyone else? Was Kellie Martin busy?). Anyway, Bialik plays one of two travelers who end up stranded in Montana when their flight is diverted. And I take it they fall in love, or discover the true meaning of Christmas or some shit. Yeah, I won't be watching this, but I look forward to someone making GIFs of all of the Winslow scenes.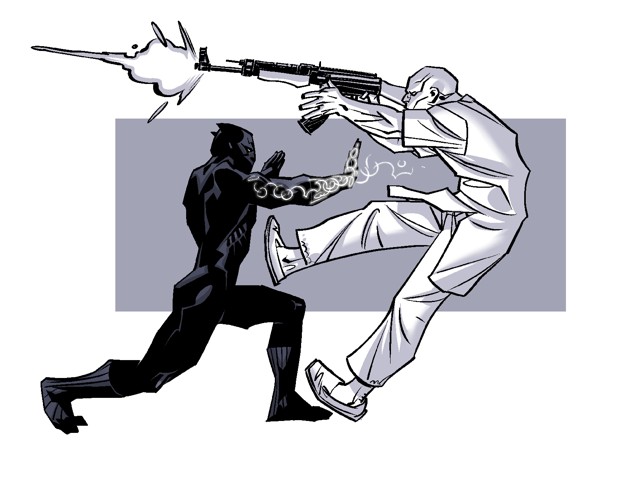 In comic news, we saw preview art this week for Ta-Nehisi Coates's upcoming Black Panther run, and I am NOT digging it. I'm somewhat familiar with the work of artist Brian Stelfreeze, as I even have a Batman sketch from him. That said, I was expecting something a little slicker, a little more stylized. I'm hoping these are just sketchbook doodles, and that the finished product will have more Wow Factor. In regards to the story arc, part of me wonders why Coates is even wasting his time on this. I mean, on paper, he's the smartest person to work for Marvel in a long time. He won the National Book Award for nonfiction. He won the MacArthur Genius Grant. Why is THIS guy writing something like Black Panther?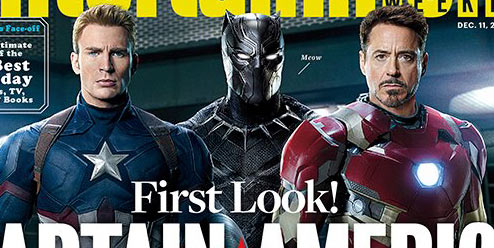 Speaking of Black Panther, there was quite the controversy this week as Entertainment Weekly revealed their Captain America: Civil War cover. While Black Panther is featured prominently between Captain America and Iron Man, his appearance is notable for 2 other reasons: 1) he's not unmasked like the other two (EW said that was Disney's call) and 2) the word "Meow" is written next to him. They went on to say that he that he "has claws that a Real Housewife would envy." A lot of people took offense to this joke, as it seemed like they were trying to emasculate one of the few marquee Black superheroes. I was busy while the controversy was blazing across Twitter, so it was basically over by the time I learned about it. At the end of the day, I think it was just someone trying to be cute, but I can see where folks were coming from. EW Senior Writer Anthony Breznican was really receptive to the online criticism, and he seemed glad that people had pointed it out. I think they'll be hesitant to do this kind of thing in the future.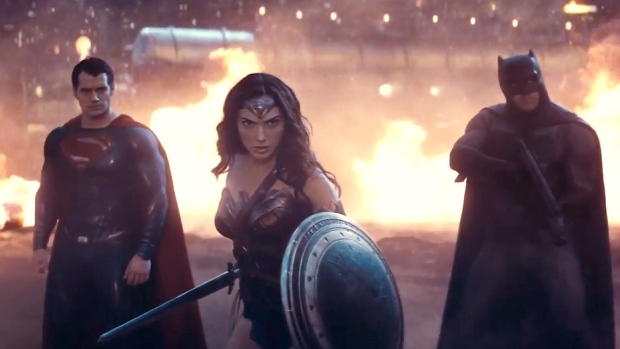 So I guess we've gotta talk about that Batman v Superman: Dawn of Justice trailer, huh? First off, during this week's Gotham, viewers were treated to a 30-second tease of the movie. Featuring Batman in a trenchcoat, being unmasked by Superman, the snippet did nothing to excite me about this movie. Then, Wednesday night, Ben Affleck went on Jimmy Kimmel Live (seriously, how is Kimmel getting all of these exclusives?!) and brought the full trailer with him. You've already seen it, so I'm not gonna go and post it here.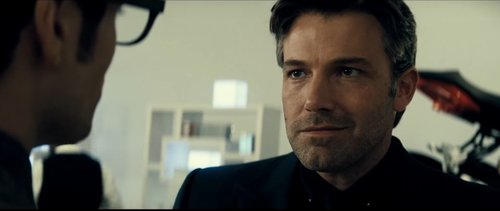 To me, it was the trailer equivalent of Fant4stic Four: The first 2/3 were serviceable, and then it just went off the rails. I was fine with the footage of Clark and Bruce. I'm now more intrigued about Affleck's portrayal of Wayne. In fact, I'm more interested in his Wayne than in his Batman. And then the fighting started. OK, whatever. It's a common comic book trope: when heroes first meet, they have to fight 'cause of "misunderstanding" or whatever (Imagine how many fights would've occurred on Three's Company if they had thrown down at the hint of every misunderstanding. It would've been a bloodbath! But I digress…). We knew they'd fight, so the trailer shows them fighting. I get it. Then Wonder Woman shows up, and we see the very minute they STOP fighting! Um, wasn't that the point of getting us to see the movie? You wanted us to want to see the end of the fight? Welp, we've seen it. But then the biggest slap in the face happens: the movie features Superman foe Doomsday.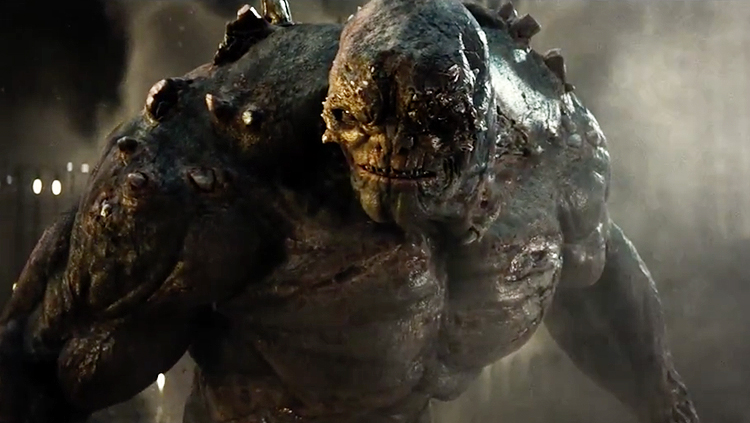 Even if you don't read comics, if you were in alive in 1992, you know that Superman "died", and he was killed by Doomsday. I don't need the guy who FUCKING KILLED SUPERMAN to be in Henry Cavill's SECOND appearance as Superman. Pace that shit out! It's like they couldn't fucking wait to use Doomsday and, frankly, the DC Cinematic Universe hasn't *earned* that yet. That's a development for the Justice League movie or something – not movie #2 when you're still world-building. BUILD the world before you start tearing it down. The inclusion of Doomsday in this movie is just such a fan service kick to the balls to me. It's not needed, and it's just one more unnecessary aspect to an already crowded movie. They already had me, and then they pushed too hard. As I said on Twitter, I was on board with the trailer until Doomsday showed up. It's like getting ready to have sex with a hot girl and then her penis is bigger than yours. Think about that for a minute.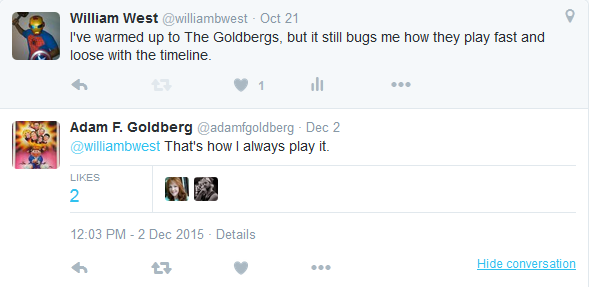 In social media, I had another exchange with a Hollywood type. Rather, instead of an "exchange", Adam F. Goldberg, creator of The Goldbergs, decided to reply to a tweet I posted back in October. Kinda weird he decided to even acknowledge it, two months later – especially since I didn't even tag him in it. I swear, these people need to quit it with the TweetDeck filters and go about doing their jobs. I didn't even reply, as I didn't feel like his reply warranted it. And it does still bother me they won't commit to a year. That 70s Show never seemed to have that problem!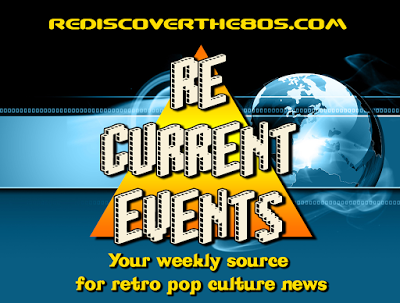 On the podcasting front, I had the pleasure of joining the Recurrent Events Podcast again last night. We discussed Ecto-Cooler, Gremlins 3, Rambo and more. Be sure to check it out here.
Things You Might Have Missed This Week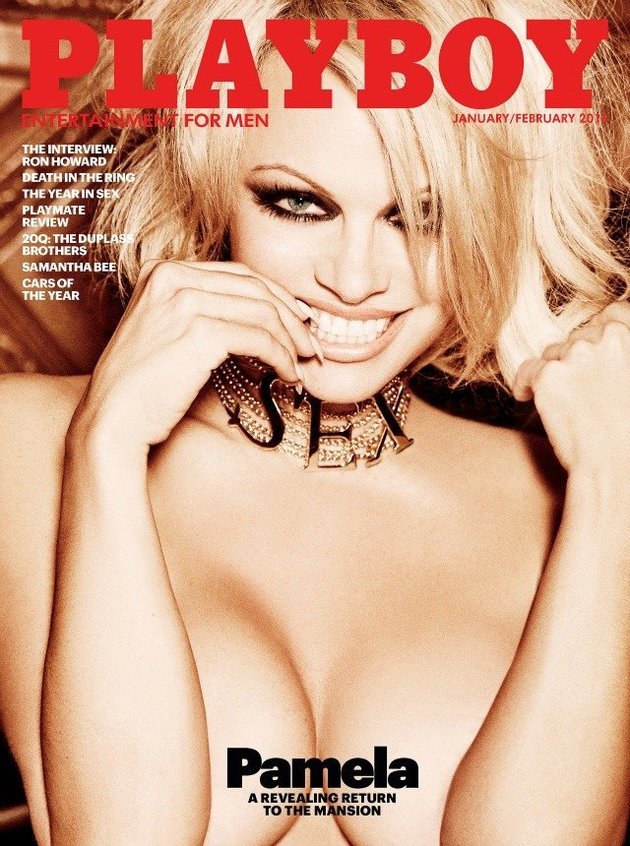 -After asking her sons' permission, Pamela Anderson will grace the cover of the final "adult" issue of Playboy. No, really.
-MTV has decided that the post-Millennial generation will be known as the "Founders". That's some sci fi level shit right there. They're gonna kill us all, aren't they?
-Coldplay will play the halftime show for Super Bowl 50. I can't figure out if this is better or worse than Bruno Mars's rumored return to the halftime show.
-DJ Earworm released the 2015 "50 Shades of Pop" edition of his annual United State of Pop mashup, and I only recognize about 3 songs. I'm officially an old man.
Links I Loved
We Were a Nielsen Family — Here's What It Was Like – Vulture
Ten 80s Cartoon Characters Who Are Impossible to Christmas Shop For – UnderScoopFire
Star Wars The Force Awakens Countdown T-Shirt Challenge Day 3 – The Robot's Pajamas
Sunset. – Team Hellions
Wrestler Executes Devastating Finishing Move with His Penis – SB Nation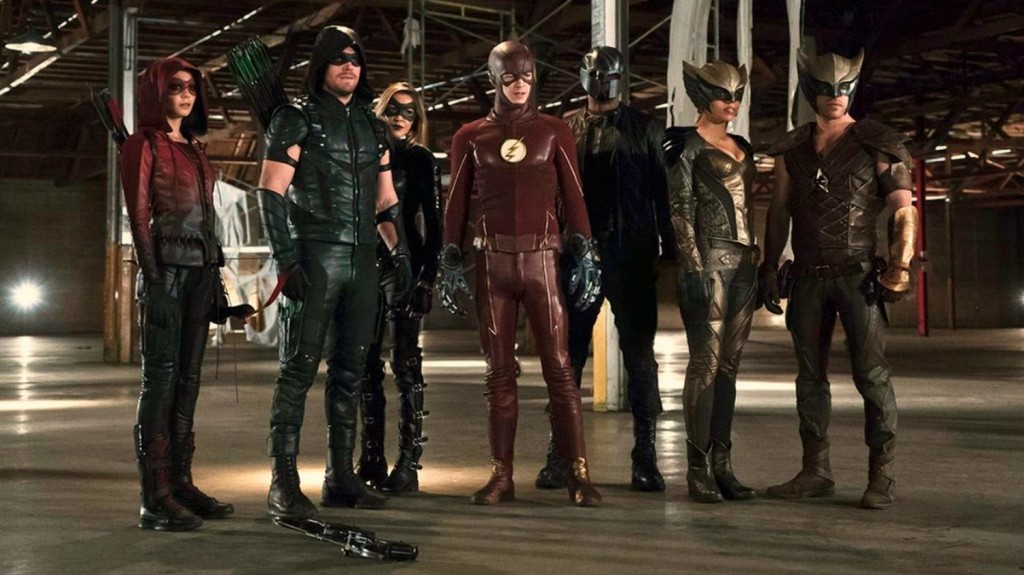 This week saw the premiere of "Heroes Join Forces", the 2015 iteration of the annual crossover between The Flash and Arrow. The 2-night event featured the debut of Hawkman and Hawkgirl, reincarnated Egyptian lovers on the run from the immortal Vandal Savage. Executive producer Greg Berlanti said that the goal of the event was to make the episode of The Flash feel more like an Arrow episode and vice versa. On that count, I think they delivered. The crossover started with Team Flash making the trip to Star City to get protection for their friend Kendra who's been targeted by Savage. Kendra doesn't seem to understand why she's a target, and Barry Allen doesn't feel like he can offer the protection that she needs. They all get attacked by Savage, Hawkman appears and tries to remind Kendra of their past together, and Oliver discovers a secret from his past. And that's just part one! The next night, it's Arrow's turn, as everyone gets together to devise a plan to take Savage down once and for all. Oh, and Barry does some time traveling. If you couldn't tell from my brief synopsis, part one was clearly the strongest of the 2 episodes, but it was a great crossover that laid more of the groundwork for the upcoming DC's Legends of Tomorrow (premiering January 21st!).
I was late to the Arrow bandwagon, but it's now one of my favorite shows. Meanwhile, I'm still technically on season one of The Flash, so there was a lot going on that went over my head. That said, I still felt like more happened on The Flash than on Arrow over the course of the 2 nights. I skipped out on Smallville before they started introducing every DC hero and their mom, so it's kinda of novel to me to see this DC team get formed. At this point, we already have Green Arrow, Black Canary, The Flash, The Atom, The Hawks, and Firestorm in continuity. Not to mention John Constantine and the other folks slated for Legends. Plus, there have been a LOT of hints of Hal Jordan, so it's only a matter of time before he joins the party. I really like what Berlanti is building here, and this crossover just got me more excited for Legends of Tomorrow, so "Heroes Join Forces" had the West Week Ever.