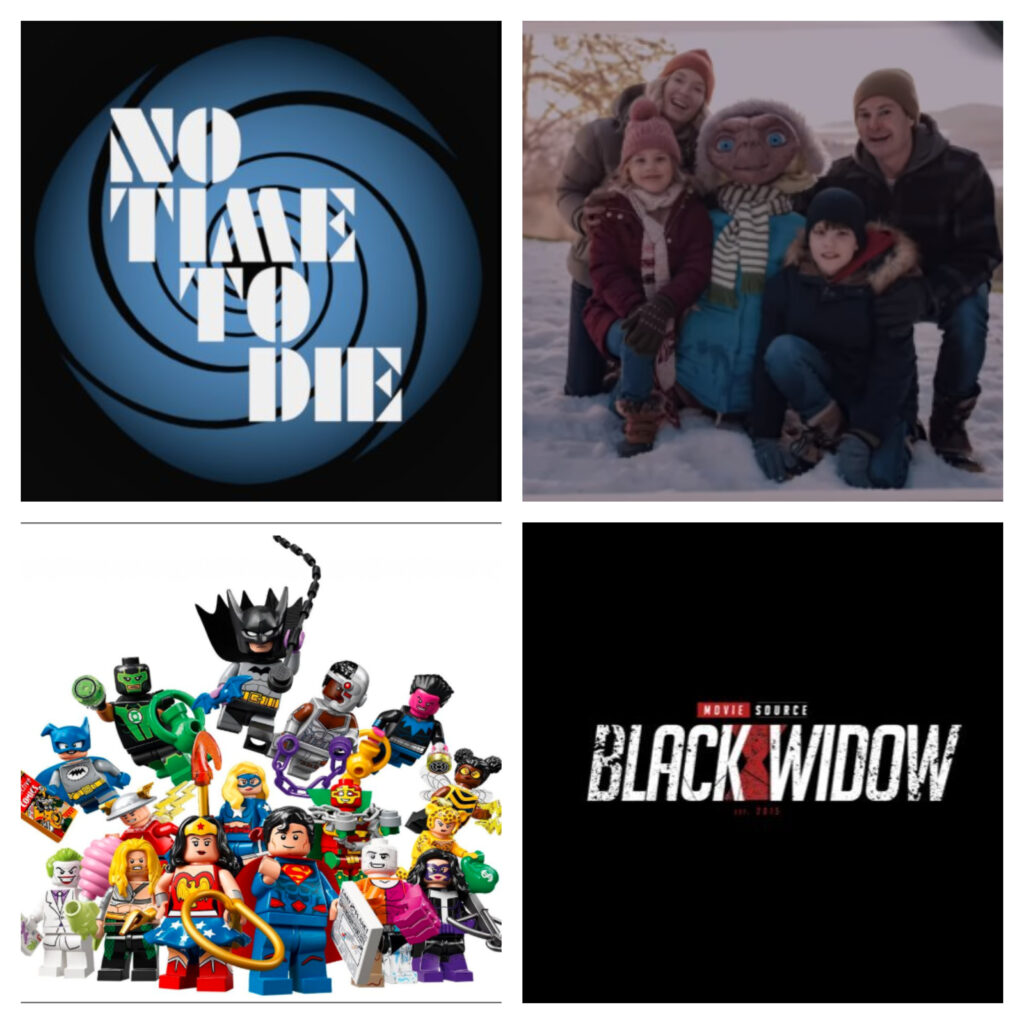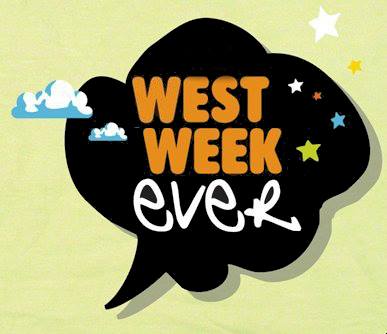 So, did everyone have a good Black Friday? I didn't post, 'cause y'all weren't gonna read it anyway. There were deals to be had! I did my typical spree on physical media that I'll probably never watch: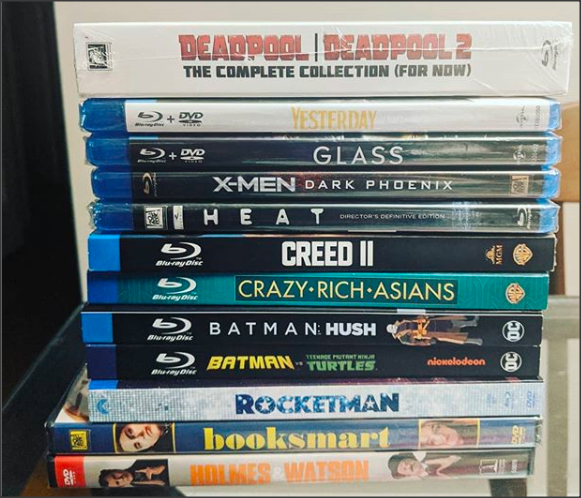 I already own both Deadpool movies, but I got this Blu Ray 2-pack for $1.96. I COULDN'T leave that behind!
Yes, I know Dark Phoenix sucks, but I still haven't seen it, and I own all the others, so I had to complete the set.
Booksmart always kinda looked like it was basically Girl Superbad, which doesn't sound like the worst thing to me. Hope I'm right!
I didn't read anything good about Rocketman, but Elton's my favorite artist of all time, so I've gotta see it.
Yes, everyone who's seen Holmes & Watson has wasted no time telling me it's horrible, but I'm a sucker for that comedy duo, plus it was $3.
The rest of my haul came in last night. These online orders were my "Wait for Black Friday" babies that I'd passed up over the course of the year: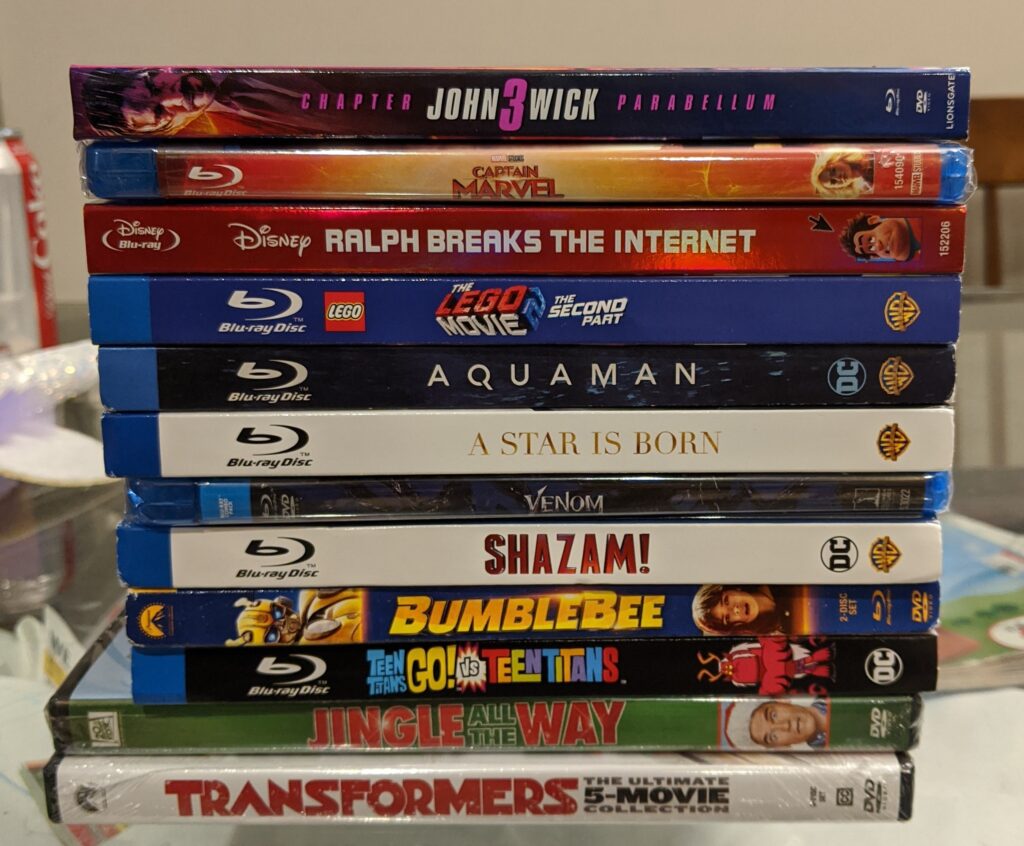 Was not fan of Captain Marvel, but I've got all the rest, and it was just $7.99, so…
I know this is sacrilege, but I enjoyed Venom. Hell, I enjoyed it more than Captain Marvel, which is why it's here.
SHAZAM! was fun, and deserves to be revisited. On the flip side, I never saw Aquaman, but feel it deserves a fair shake.
Can't wait to watch Cooper and Gaga's Not Relationship play out in A Star Is Born!
Everything else here I've never seen (Yes, that includes Jingle All the Way and 3/5 of the Transformers films), so they're New to Me.
I'm convinced that I'll be the key to the physical media infrastructure after The Collapse, so I guess there's that.
Trailer Park

No Time To Die
I like to think I'm a James Bond fan, but my favorite of the franchise is Moonraker, and I've never seen a Daniel Craig Bond film, so I guess I'm just kidding myself. This looks fine for the folks who are true fans, but that ain't me. I feel like I'm missing some backstory here or something, but maybe it's just how the trailer is edited. Yay for Black 00 agent, but she'll probably die 'cause she's way too cocky (ugh at the thinkpieces that's gonna trigger), and Bond never dies. He's got no time to die! I've got nothing against this film, but I'll probably never see it.

Crisis on Infinite Earths (The CW)
I get that this is supposed to be EPIC, but I also feel like I'm missing something by not being All In on the Arrowverse right now. In fact, I feel like those novices who were like "Can I see Infinity War/Endgame if I haven't seen the other Marvel movies?" I realize that Flash has been building to this since its pilot, which is why it's kinda odd to me that, somewhere along the way, this became an Oliver Queen story. In the original 80s comic series, the big deaths were Flash and Supergirl, but I can't help but feel that basic knowledge of the TV industry kinda puts the kibosh on that happening here. I mean, there are contracts in place. You kill those 2, what are you gonna do for the back half of each of their seasons? Meanwhile, Arrow only has, like, one episode left after this crossover, so… My point is that, while this has become quite the smorgasbord/clusterfuck mishmash of DC properties that some folks have always wanted, I can't possibly imagine anything they could throw at me that would blow my socks off. And I'm not trying to be difficult here. I stopped regularly watching Arrow when Lian Yu got blown the Hell up, so I'm 2 seasons and change behind. It's just that I feel really detached from those shows right now, so I'm probably just not the target audience they're trying to reach. Crossing my fingers that it's good, though.

Mulan
I've actually never seen the animated feature (I know, I know), but that might work in this one's favor. I've made no secret that I'm not a fan of Disney's recent "Let's 'live action' that bitch!" initiative they're applying to all their past animated hits. I feel like, outside of Pixar, Disney's recent films are stagnant, and they don't really know what to do next. People like to rip on the MCU for being formulaic and lacking stakes, but Disney Proper really isn't taking many risks these days. Sure, it's not "easy" translating a lot of these things to live action, but why do it anyway? Just because? Anyway, this looks pretty amazing, and I'm prepared to watch the Hell out of it. Also, it looks like the kind of thing best seen on the big screen, and that's not something I do for just any movie. But I'm picking up what you're putting down, Mulan, and I'm ready!

Troop Zero
"As a father of daughters", I find this looks cute. I'd never pay to see it, and I'd never rent it. However, it's perfectly placed on Amazon Prime, where I can watch it at my leisure without ever living my house. Ain't The Future grand?

Black Widow
I'm not completely dead inside yet, but this did absolutely nothing for me. I'm trying not to let the whole "She's a dead character/Endgame was the perfect coda to the MCU" mentality creep in. All that aside, this movie is a day late and a dollar short. Regardless of the stuff I just mentioned, this should have been ensconced in Phase 2 and NOT all the way in Phase 4. Will I watch it? Sure. Am I excited about watching it? Not at all. This would be like if they said "Hey, Agents of S.H.I.E.L.D. is gonna have a movie", which is another property that could've benefited from some early theatrical love. Widow is not my favorite Avenger, but you say that shit on Twitter, and they'll cancel ya for hating women. No, I just don't care that much for how she's portrayed in the movies, despite the fact there's been some great comic stories with her (like Nathan Edmondson and Phil Noto's recent Black Widow series). I know they're just calling this a teaser, so I'm sure Disney is hard at work on an official trailer, chock full of footage that won't be in the actual movie.
Things You Might Have Missed This Week
Almost 2 years after Hasbro's purchase of the property, the "Saban's" prefix will finally be removed from the Power Rangers logo in 2020. While Haim Saban had acted in a consultant role on the brand, his future with it is now uncertain.
After debuting just last weekend on the DC Universe streaming service, the premiere episode of the animated Harley Quinn series is set to air on TBS this Sunday night. While the worst words will be censored, a move like this is still enough to make folks question why DC Universe is even still around, as far as original programming is concerned.
Speaking of animated shows, it's been reported that the showrunner and writing staff of the Tigra & Dazzler animated series, set to stream on Hulu, have been let go. There are reports that it's undergoing a "creative overhaul", but I doubt those Hulu shows ever see the light of day. They were Jeph Loeb's babies, and his departure was announced during my most recent blog break. Everyone knows the new boss throws out the old boss's shit so they can do their own shit. I don't care if Kevin Smith and Chelsea Handler were attached to that planned animated universe, it ain't happening.
In the "Get Yo' Money, Playa" move of the century, tortured Jar Jar Binks actor Ahmed Best is returning to the franchise to host the Star Wars: Jedi Temple Challenge game show for Disney+
There are reports that Disney is looking to revive the Planet of the Apes franchise in some capacity, as it is seen by some as the most viable property in the recently acquired Fox portfolio.
Since John Witherspoon's passing, there are now reports that actress Jenifer Lewis is interested in portraying Granddad's sister in the upcoming Boondocks revival.
If you're like me, in thinking that The CW's Crisis on Infinite Earths could probably stand to be more than 5 parts, then you'll be glad (or mad) to know that DC felt the same way. This is why they're releasing a 2-issue Crisis comic series that will be part of their 100-Page Giant series sold at Walmart. These comics, co-written by original Crisis writer Marv Wolfman, will feature the Arrowverse characters, and fill in some of the blanks that won't make it to the screen. Issue #1 will be out 12/15, with #2 out on 1/19.
Justin Timberlake has publicly apologized to wife, Jessica Biel, for being spotted holding hands with his film costar, Alisha Wainwright. He's blaming it on the a-a-a-a-a-alcohol, and swears nothing happened. This is such a juvenile non-scandal that I half expect him to go public with his Cootie Test results.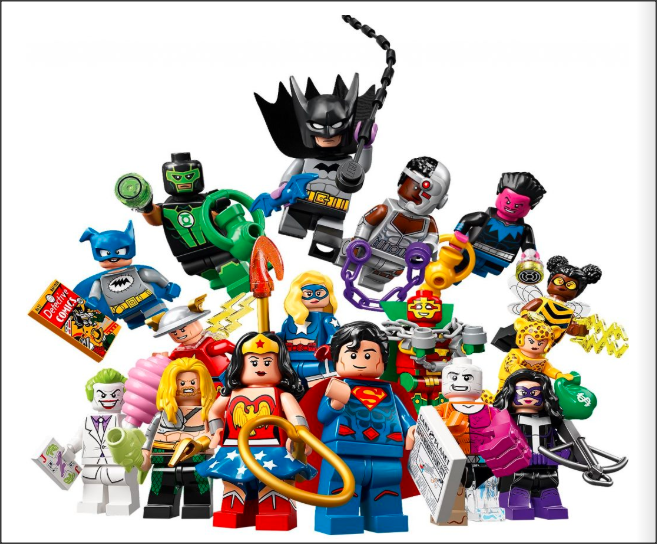 At long last, we're finally getting full-fledged DC Comics characters in the next series of LEGO Minifigures blind bags! I'm SO glad I won't have to buy full sets to get some of these characters now.
Since we skipped last week, we never got a chance to talk about E.T.'s grand return. You see, during the annual Macy's Thanksgiving Day Parade on NBC, 80s pop culture icon E.T. came back! No, he wasn't a parade balloon, nor was he in the booth with Hoda and Al. I wish I could say it was a trailer for a long-awaited sequel, but I can't say that, either. No, the folks at Xfinity decided to dust him off to tug at nostalgia to help them sell bundle packages.
11 million views later, and I'm left here with a lot of questions. I mean, just think of all of Elliott's therapy that was done by this return! And why wasn't his wife more frantic? What's SHE hiding? And where's Gertie? Please tell me Gertie's OK! It couldn't have been easy growing up knowing what she knew.
It's a cute ad, but luckily E.T. doesn't hold much of a special place in my heart, so I wasn't over here weeping like some Evangelical listening to "The Christmas Shoes" for the umpteenth time. No, your trickery didn't work on me, Xfinity! Plus, I already have your services, so you have nothing left to sell me right now.
I could get used to this, though. Maybe next year, they could do Weird Science with a CGI Kelly LeBrock. I'd LOVE to see Wyatt and Gary try to explain that to their wives and/or husbands. "Um, we created her…for science!"
It's a cheap ploy, but nostalgia is an instant warp zone into the hearts of many. They used a day meant for family to showcase E.T. being reunited with his own. Well played, Xfinity. Anyway, it's safe to say that E.T. had the West Week Ever.