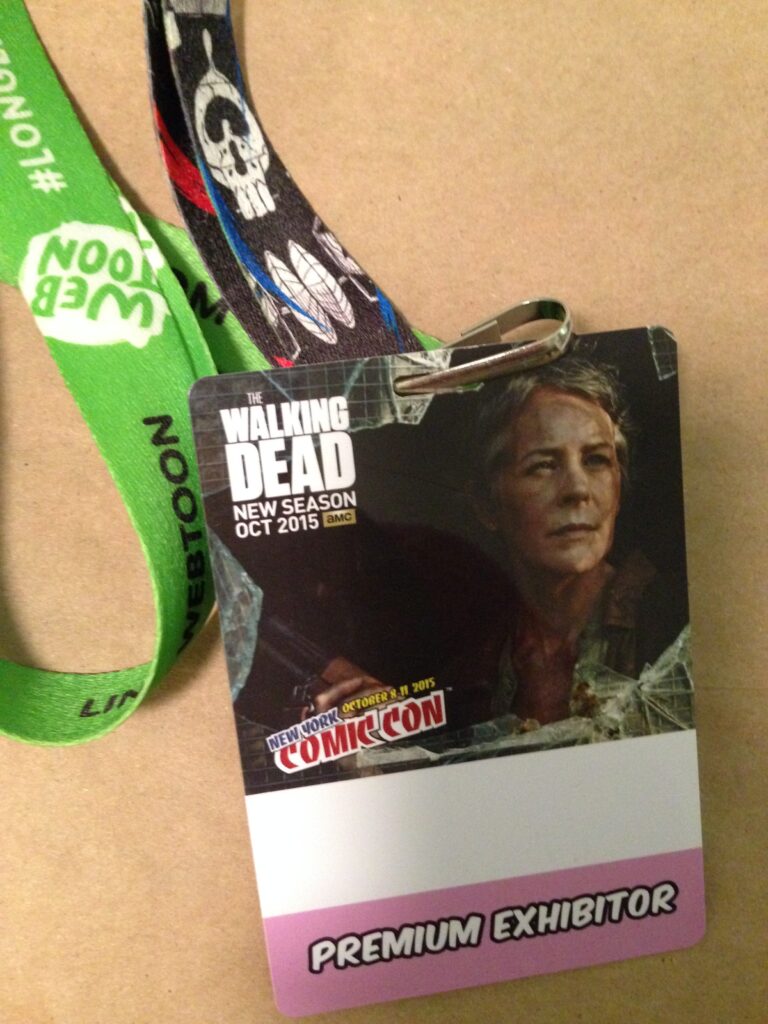 So, it's been almost a month since New York Comic Con, and here I am finally putting my thoughts to "paper". I meant to do it sooner, but there really wasn't much to say at the time. I mean, I always enjoy the chance to go to a comic con. I missed Baltimore in September for the first time in 10 years, due to my sister-in-law's wedding. So, NYCC was meant to fill that void. Did it? Not really. You see, Baltimore is still a somewhat intimate show, even as it has grown. NYCC is just straight out of control now. Too many people. No me gusta!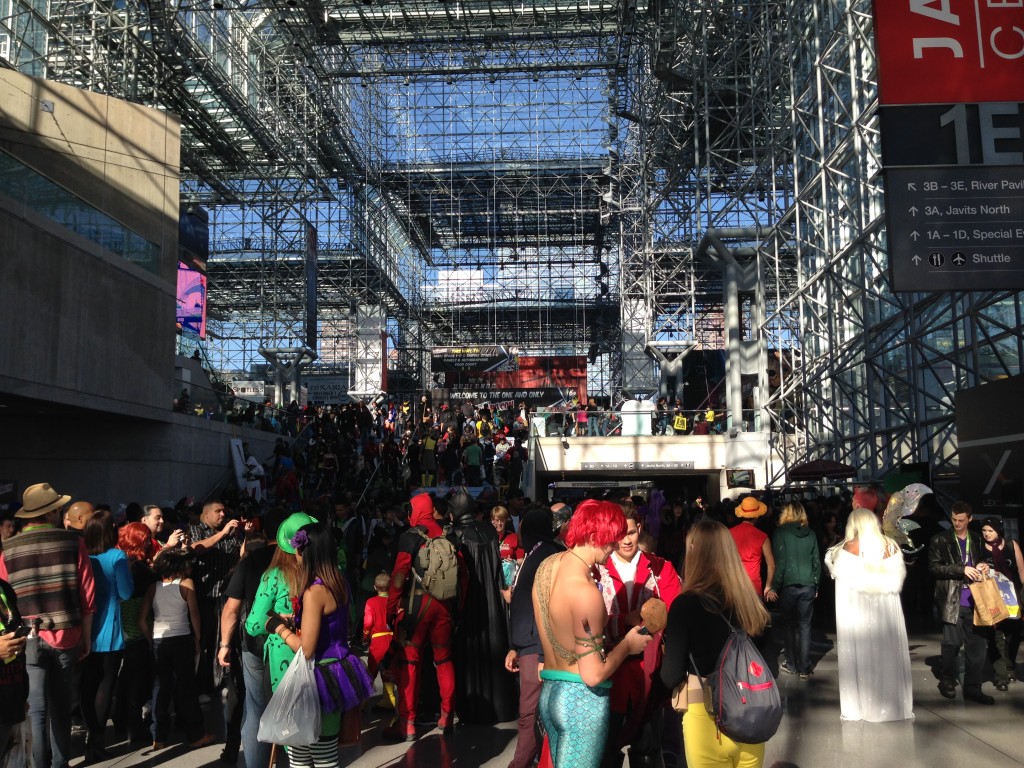 As you know from my past convention reports, I tend to post a lot of cosplay pics from the show, but I just couldn't do it this time. That's not to say that there weren't cool costumes, but it was too overwhelming. For example, I really wanted to take a picture of Black Dick Tracy, because it was a cool costume AND I really wanted to type "Black Dick Tracy". Welp, I guess I got to accomplish half that. Anyway, my pal Chris Piers gave me a challenge: he wanted me to figure out which property/character was being cosplayed the most at the show. Discounting all the Harleys, Deadpools, and Banes (I no longer even notice them anymore), I've got to say that Rick & Morty won hands down. I know the show is great, but I had no idea it had the reach that it does. To see so many folks cosplaying as the duo means that there's quite a strong fanbase behind the show. Coming in a close second would be Spider-Gwen crossplay. By that, I mean that I saw a lot of dudes wearing Spider-Gwen hoodies. I still don't know how that character has taken fandom by storm like it has (I've got all the issues, but haven't read them yet). It's just amazing to see that it's taken off so quickly.
So, after quickly realizing that taking pics wasn't gonna be "the look", as the kids say, I knew that I'd have to come up with some sort of plan. Since conventions are known for their swag (that's "free stuff", for the unenlightened), that was gonna be my ticket: I was gonna see how much free stuff I could rack up over the course of the day. That's not to say that I didn't buy anything, because I did and we'll get to that. Still, I wanted to see what I could get for nothing, and I think I made out pretty well.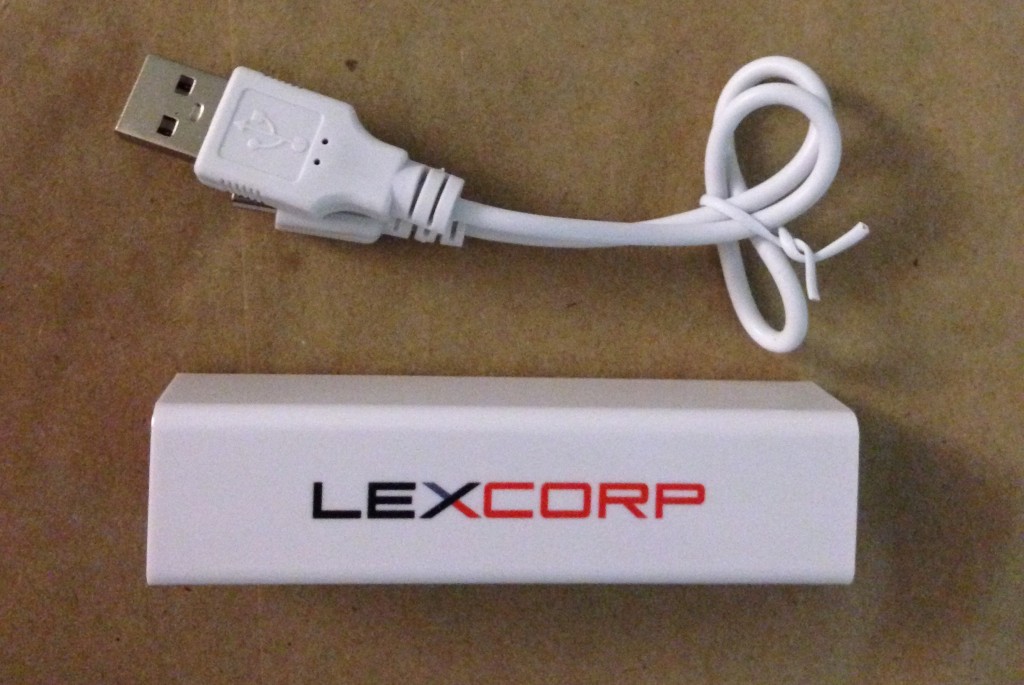 Almost 5 minutes into the Javits Center lobby, and I had my first shot at some free stuff. There was a booth set up to promote Batman V Superman: Dawn of Justice, seeing as how the free wifi at the show was being supplied by "LexCorp". All you had to do was follow @AlexanderLuthor on Twitter, show them that you followed him, and they gave you a free LexCorp rechargeable power bank. Score! I hadn't even set foot on the convention floor yet, and I was already getting stuff. The show was starting to look promising.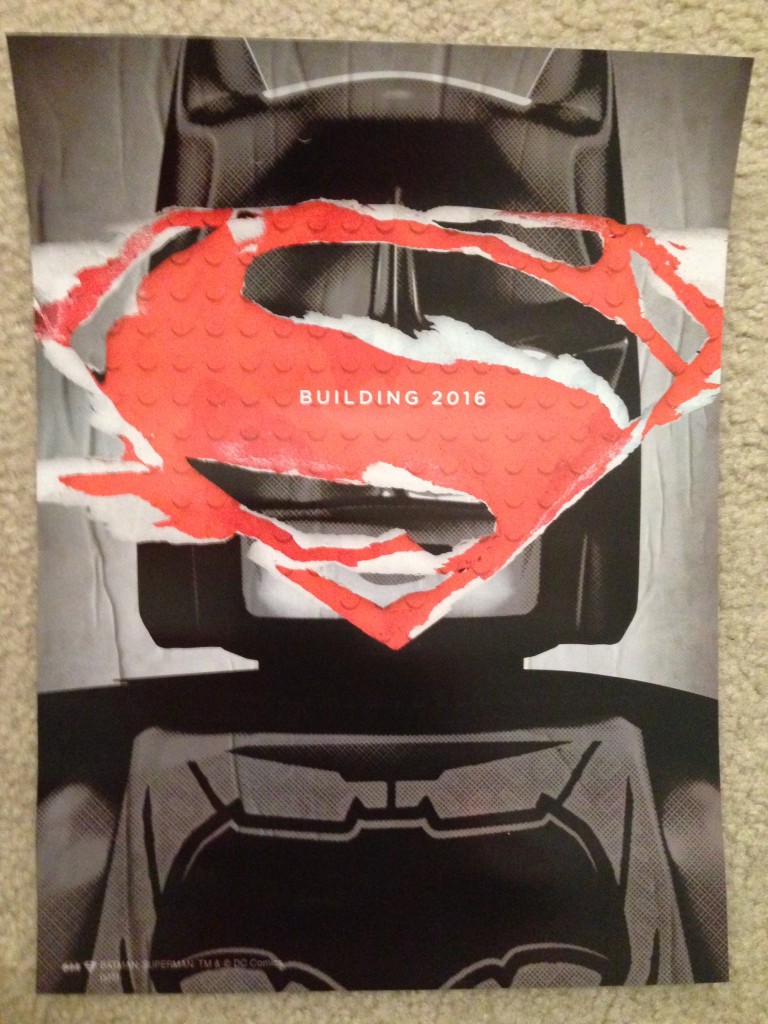 The DC Comics booth, for some reason, was also outside the main hall, so I picked up this Dawn of Justice themed LEGO poster.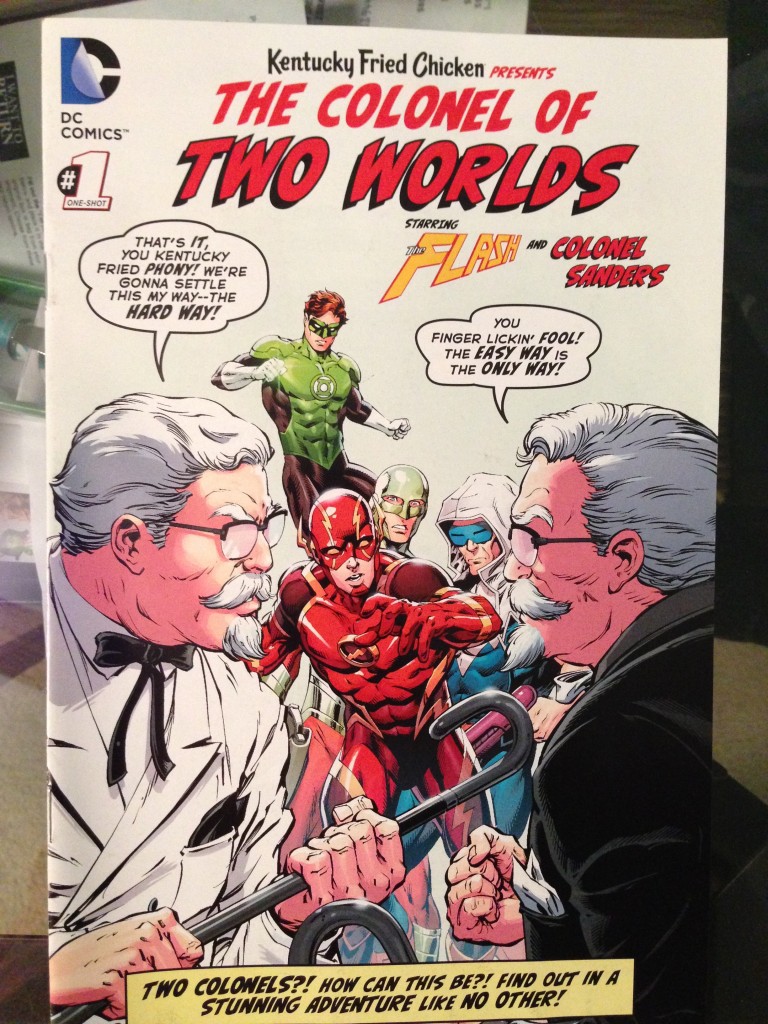 The DC booth was also giving out this free comic sponsored by KFC. I remember reading about this before the show, and thinking I wanted a copy, but I completely forgot about it until someone handed me a copy. I was kinda hoping it would tie into the whole Darrell Hammond/Norm MacDonald thing going on with the commercials, but it seems to be its own thing. All I know is that KFC is doing a lot of head scratch-inducing marketing lately.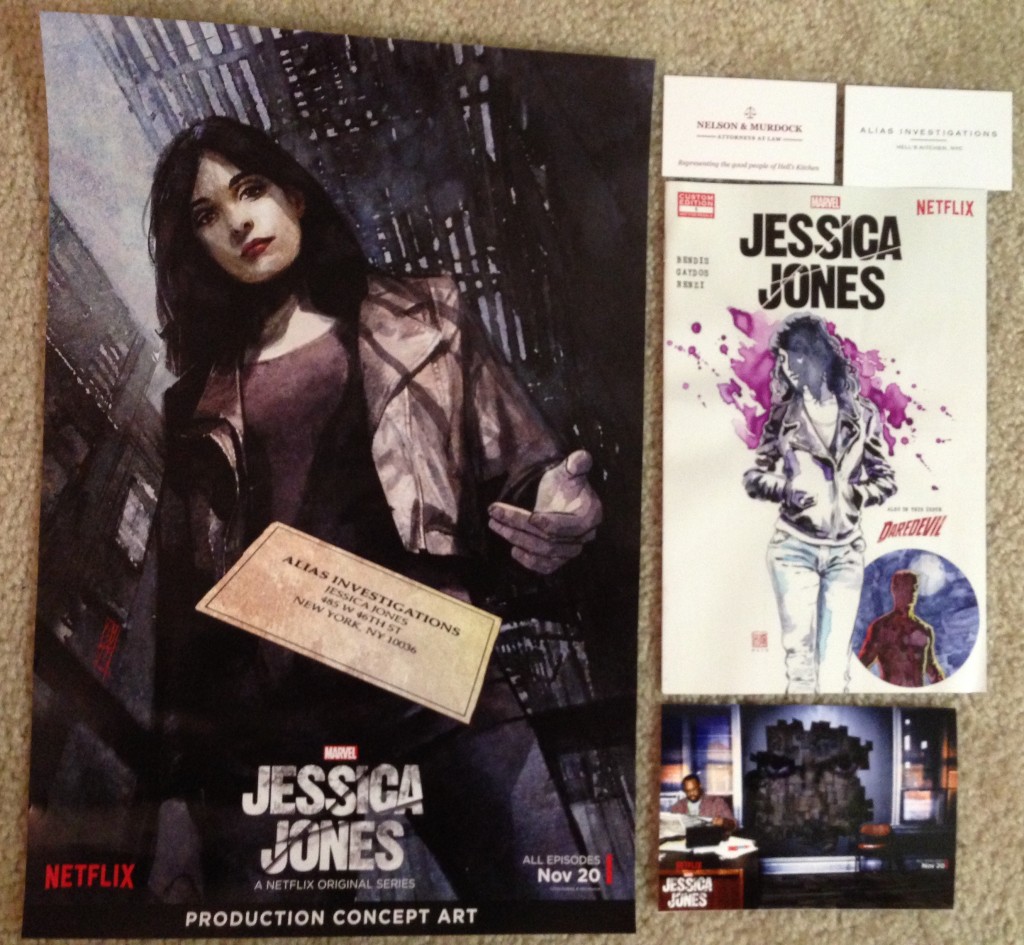 Marvel had a booth set up just to promote the upcoming Netflix series Jessica Jones. I got a promo poster with art by Alias artist Michael Gaydos promoting the show. There was also a preview comic, also with art by Gaydos. I also got business cards for Alias Investigations and Nelson & Murdock – Attorneys At Law. Finally, I got a picture and video of myself at the desk of Alias Investigations.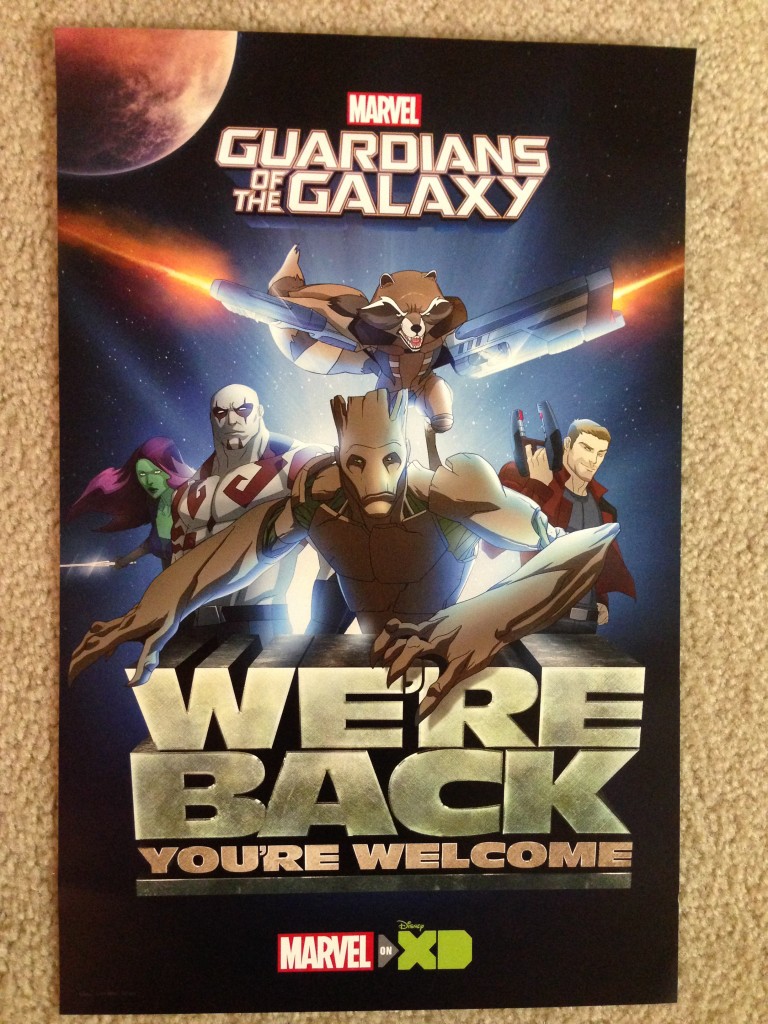 The Marvel booth was giving away this poster promoting the animated Guardians of the Galaxy series on DisneyXD. I've heard absolutely nothing about that show, either good or bad. Has anyone seen it?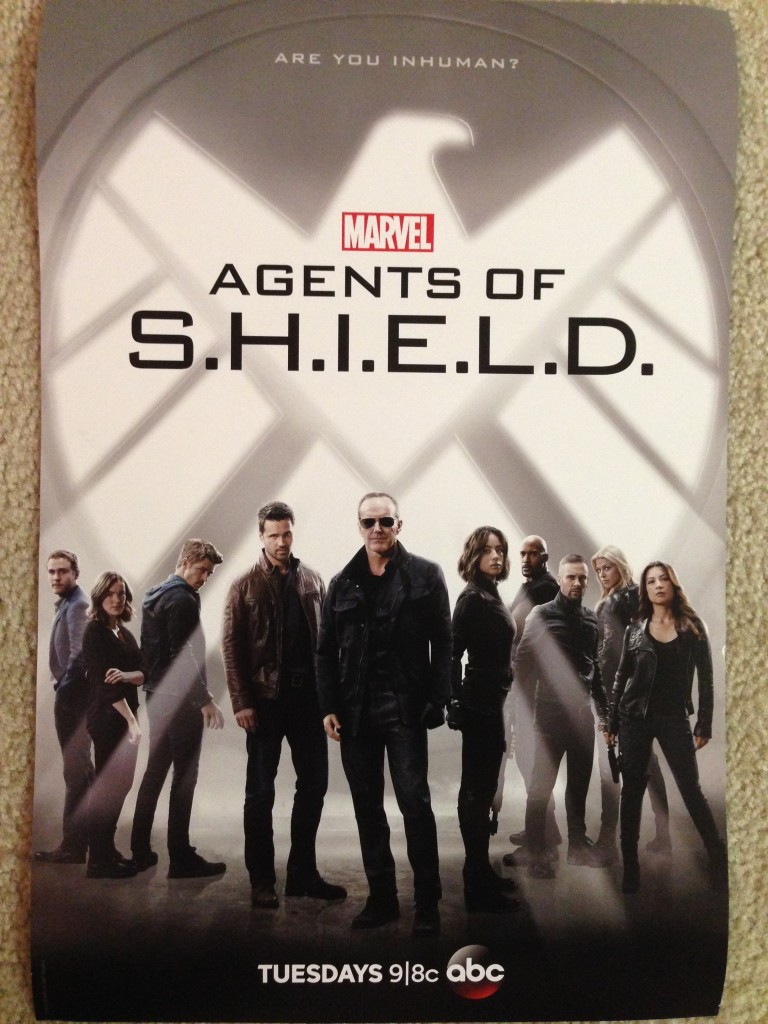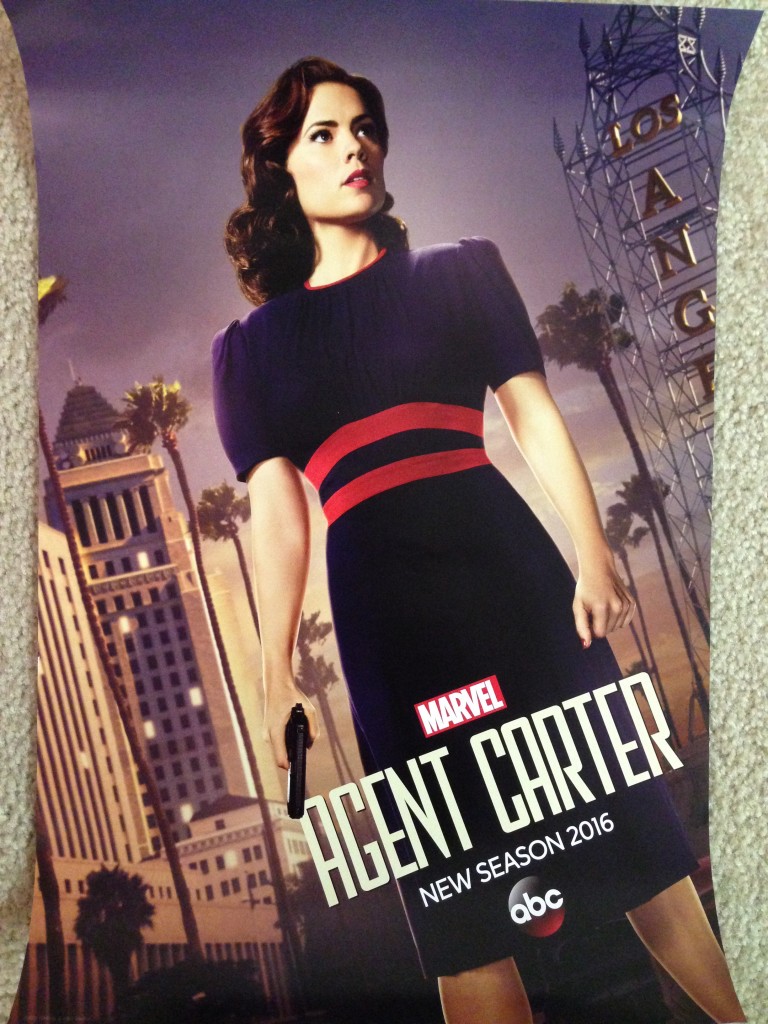 Marvel also gave out this double-sided poster promoting the ABC Marvel series Agents of S.H.I.E.L.D. and Agent Carter.
I got this Groot crown, also designed to promote the Guardians TV series.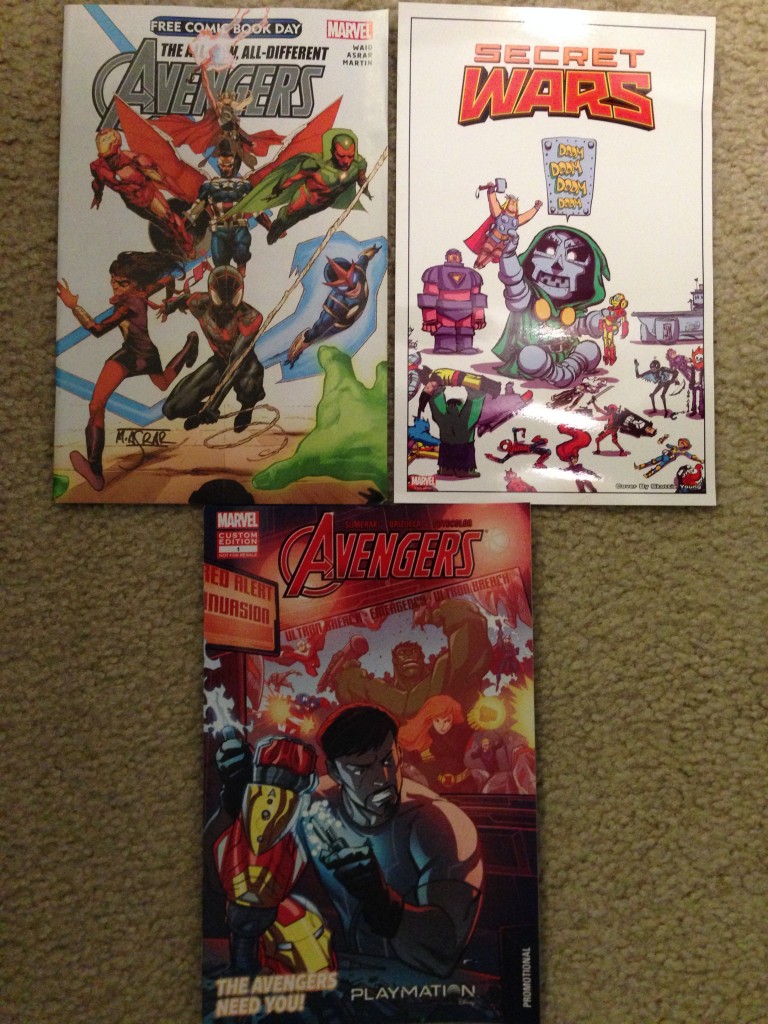 As for comics, Marvel was relying on their FCBD offering, by giving out copies of All-New, All Different Avengers. I took my copy to Artist Alley and got it signed by artist Mahmud Asrar. I also got a free Avengers comic meant to tie in with the Playmation system that just came out. Finally, I got a Secret Wars print by Skottie Young.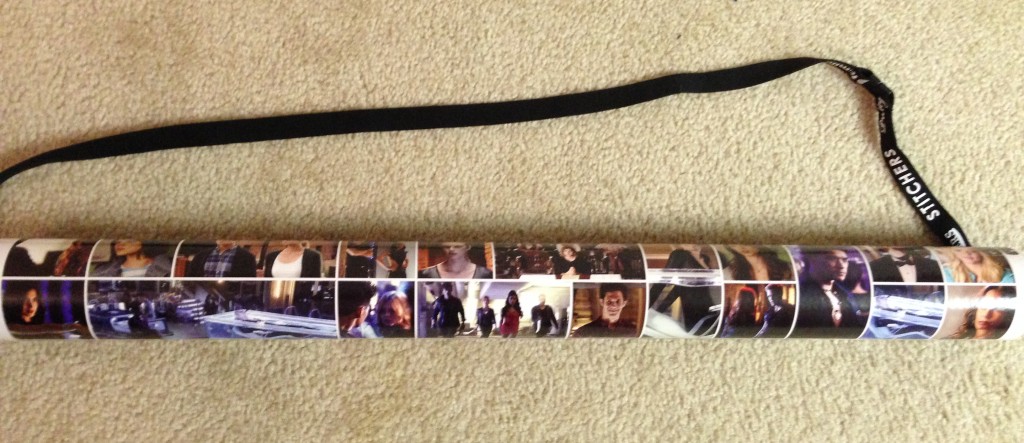 At the ABC Family booth, they were surprisingly not promoting their upcoming name change to Freeform. I guess the banners and stuff had already been printed up by the time the news broke. Anyway, they were giving away this poster tube promoting their shows Stitchers, Pretty Little Liars, and Shadow Hunter. It wasn't until I got home that I actually looked at the posters and realized they were commissioned by Marvel: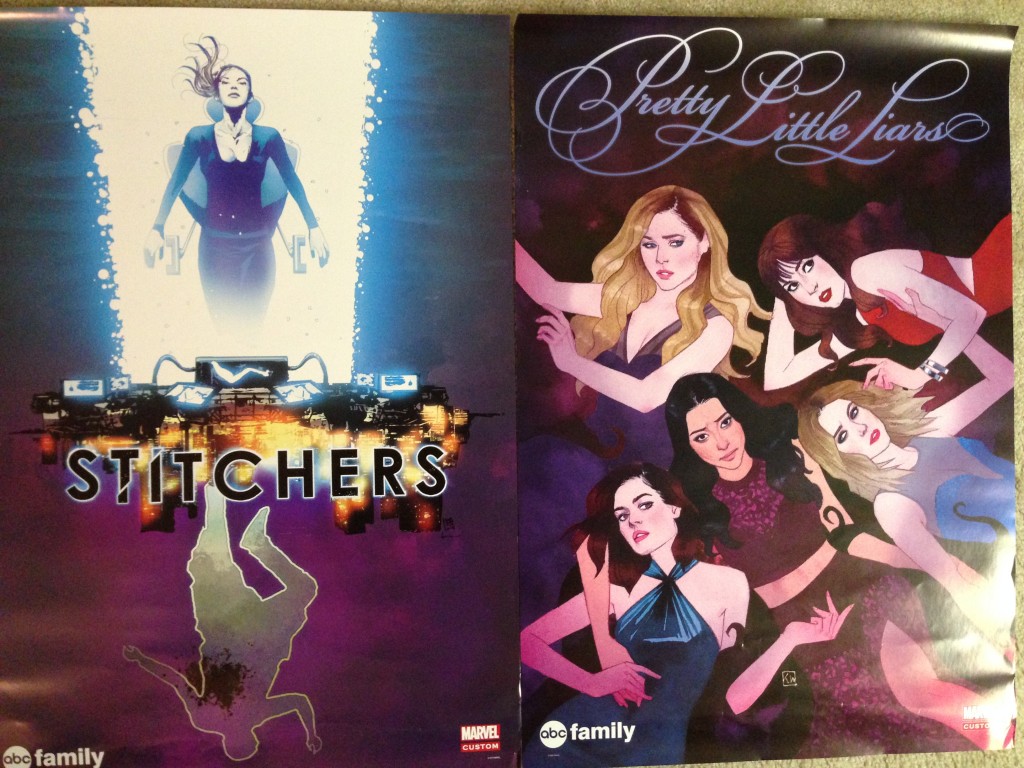 I really like the Pretty Little Liars one, as it reminds me of Fables. However, I've never seen the show, and have no idea what I'd do with it, so back into the tube it went.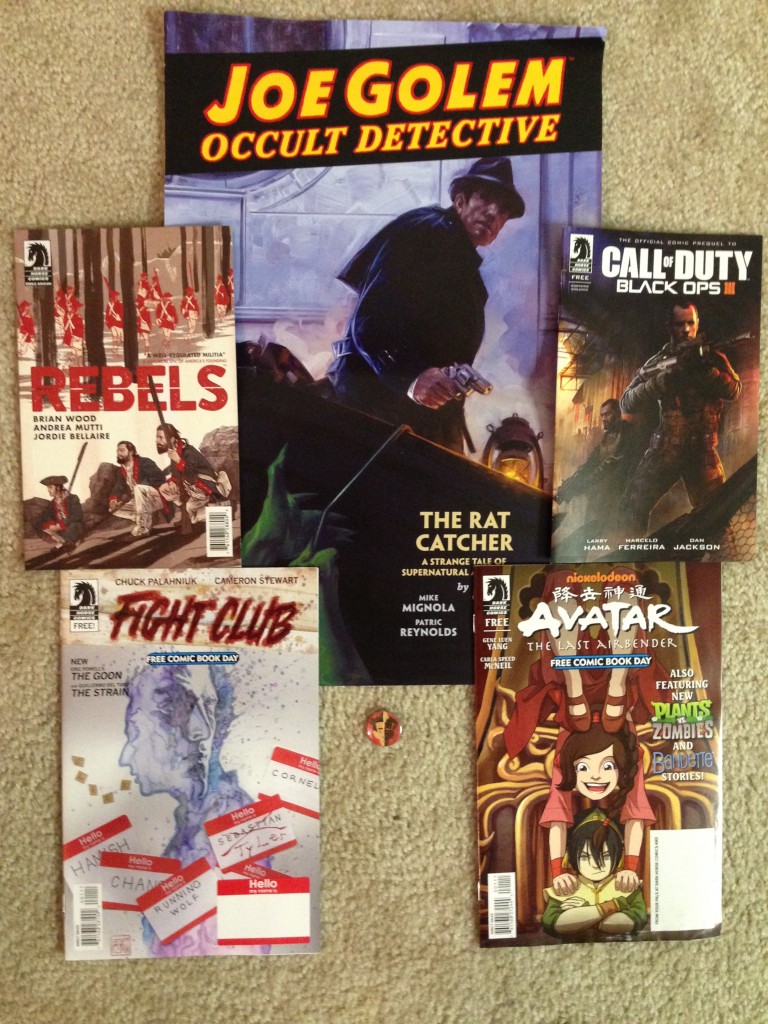 The Dark Horse booth was also relying heavily on their FCBD offerings, but I didn't get a chance to get Fight Club or the Avatar book when they first came out, so I grabbed them. I also got a Call of Duty: Black Ops III comic, as well as an ashcan for a comic called Rebels. I just liked the poster for Joe Golem: Occult Detective, but it got kinda messed up on the way home, so I chucked it.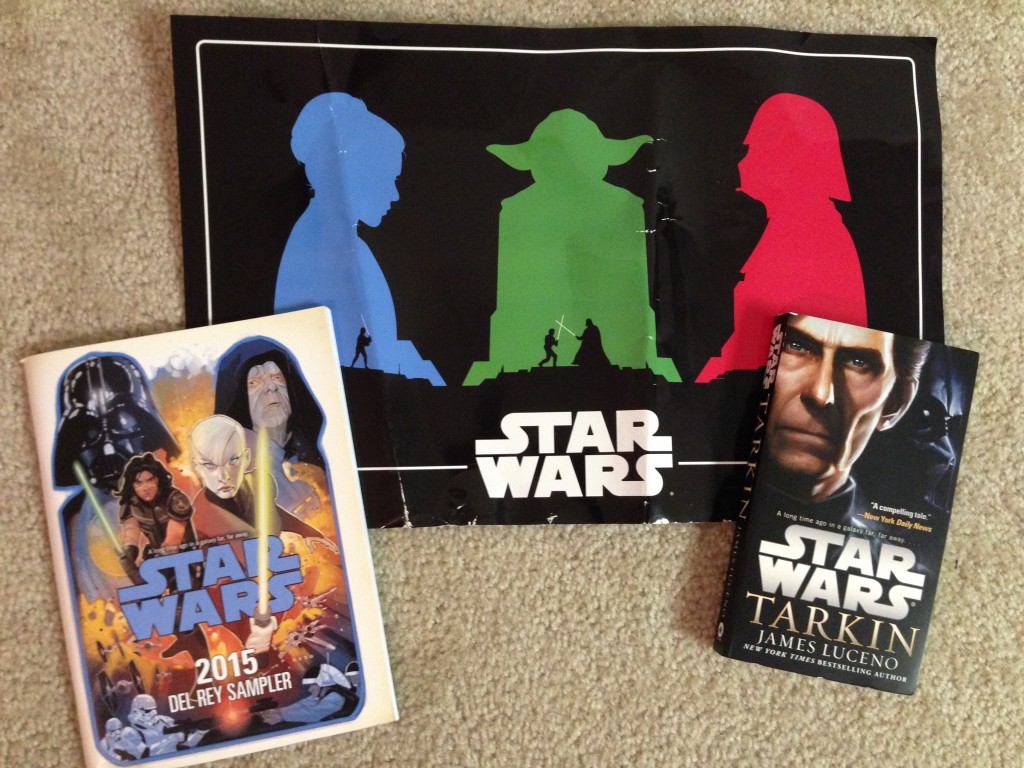 At the Del Rey booth, they not only gave away a Star Wars sampler, but they also gave away a complete novel – Star Wars: Tarkin. I'm never gonna read this thing, but it was a whole book. For free!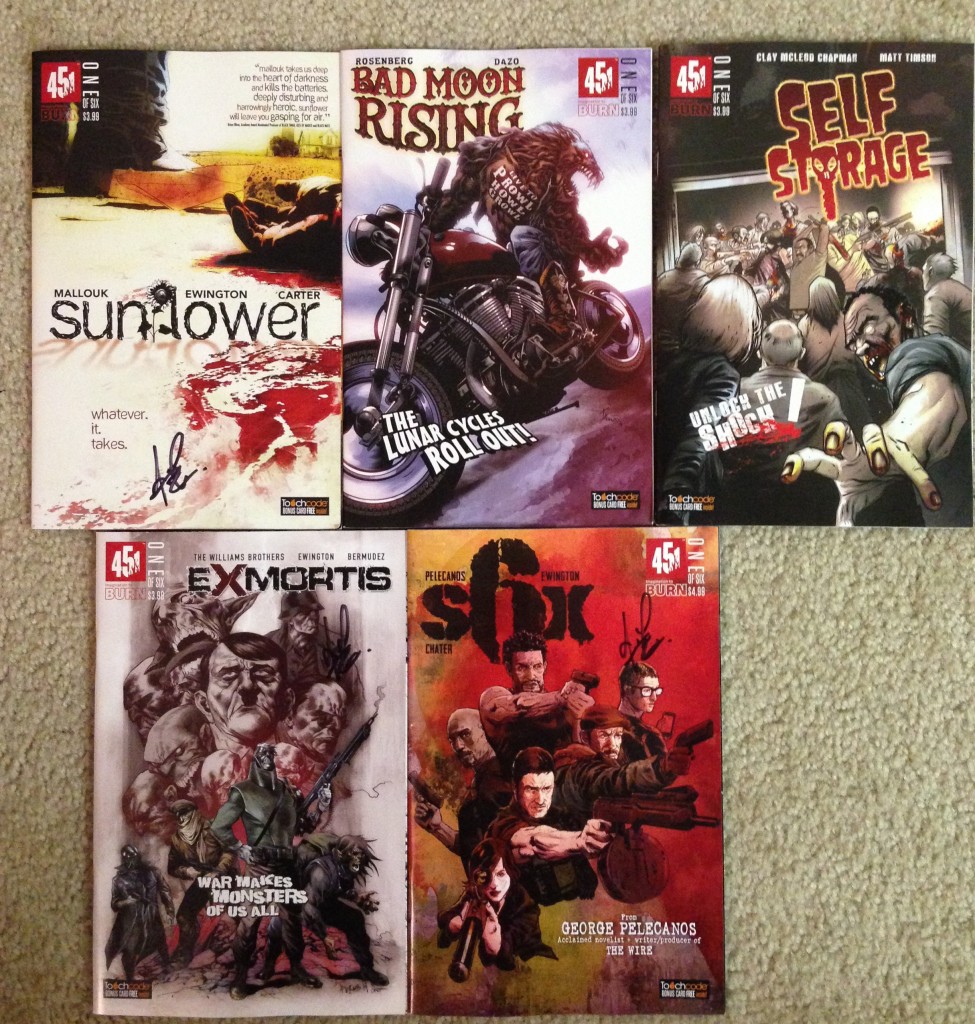 I'd never heard of 451 Media before, but their booth guys were just shoving these into people's hands. One guy was like "You want me to sign 'em?" I had no clue who he was, but I was like, "Sure". It turns out this is a media company co-founded by Michael Bay. Each comic has a card in the back that you scan with an app, and it'll unlock more content. I haven't tried it yet, but the art in the books is actually pretty good. I'll get around to reading them one of these days.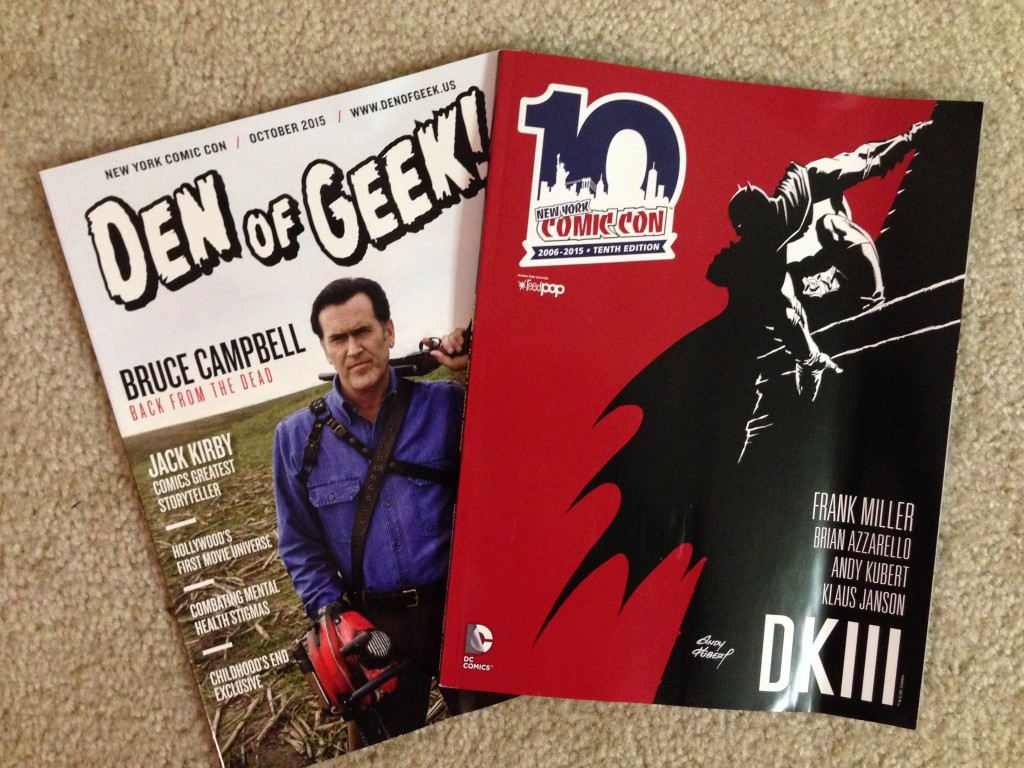 There was a guy handing out the Den of Geek Magazine as you got off the escalator. Meanwhile, I collect convention programs, so I had to grab one of those, as well.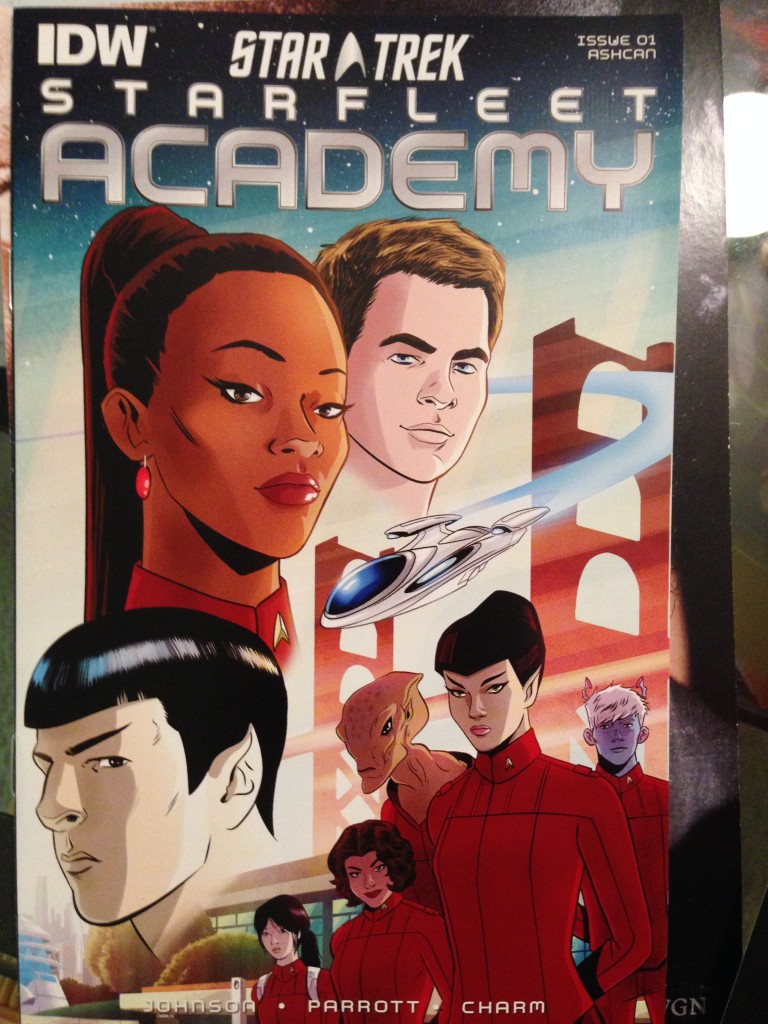 All they seemed to have at the IDW booth was this Star Trek: Starfleet Academy ashcan comic. I'm not even sure if I like NuTrek, but it was free, so…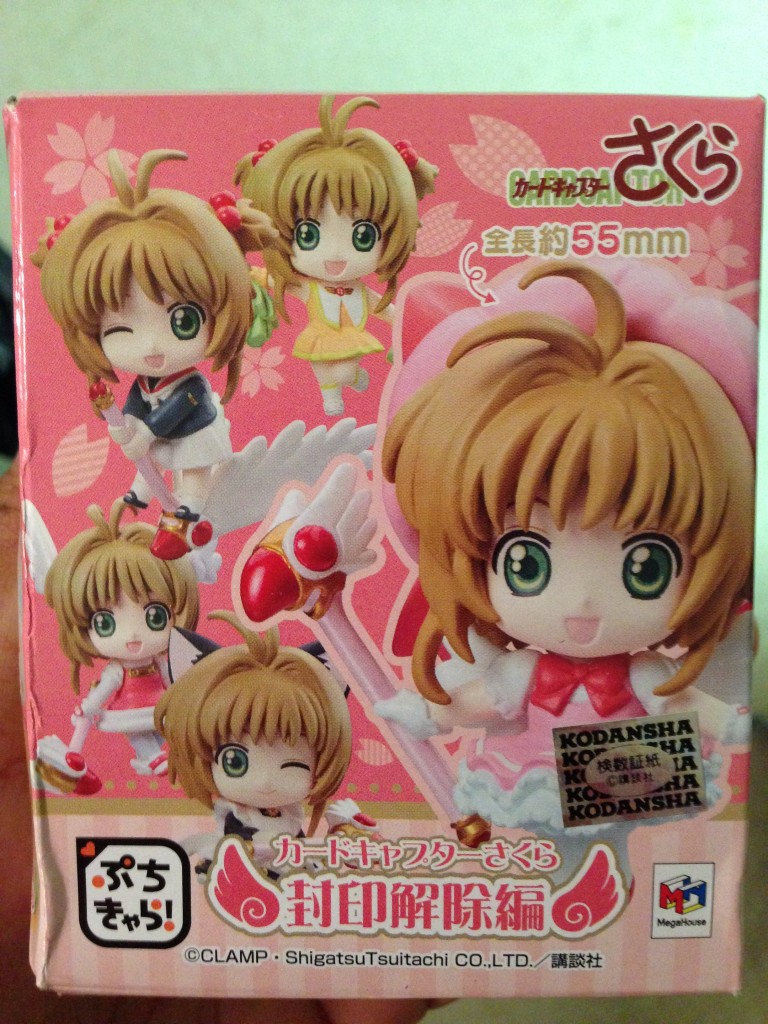 At the Diamond booth, they were giving out this little Cardcaptor Sakura figurines. No interest in that franchise, but again, it was free.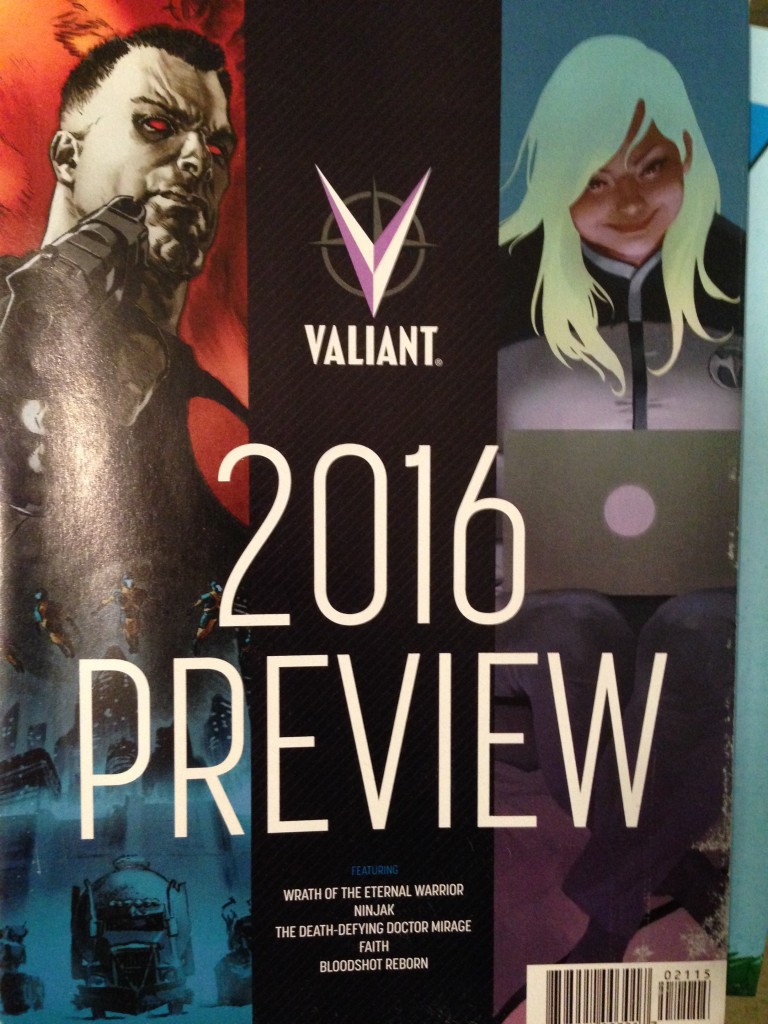 At the Valiant booth, I got this 2016 Preview book. I'll talk a bit more about Valiant later.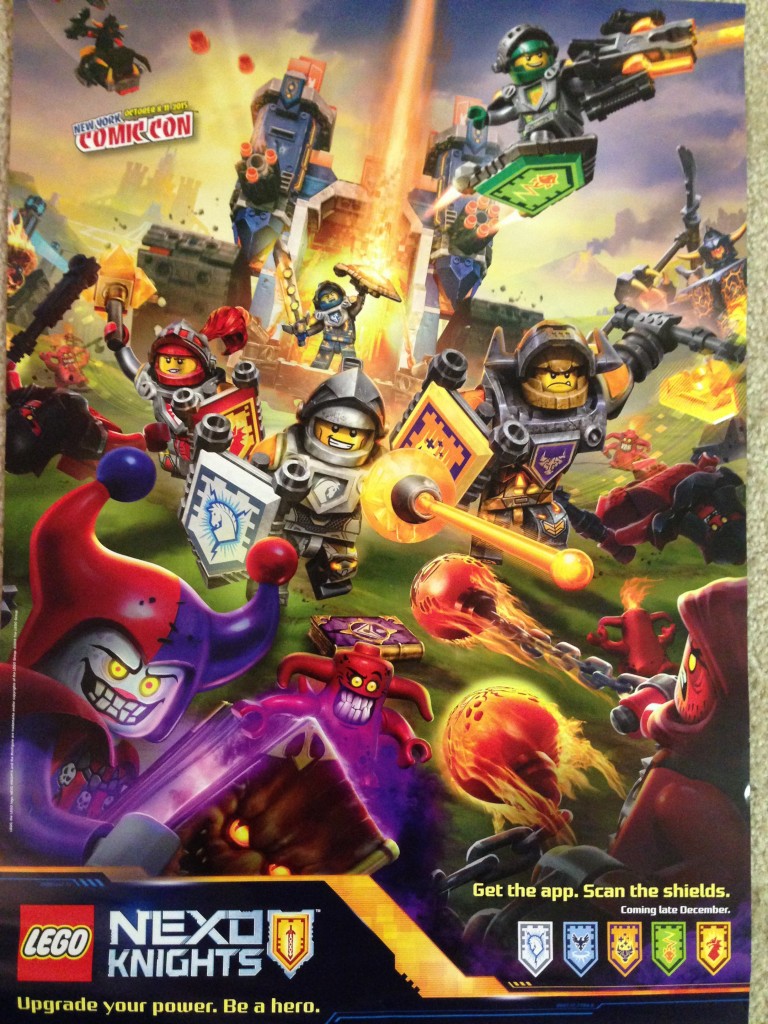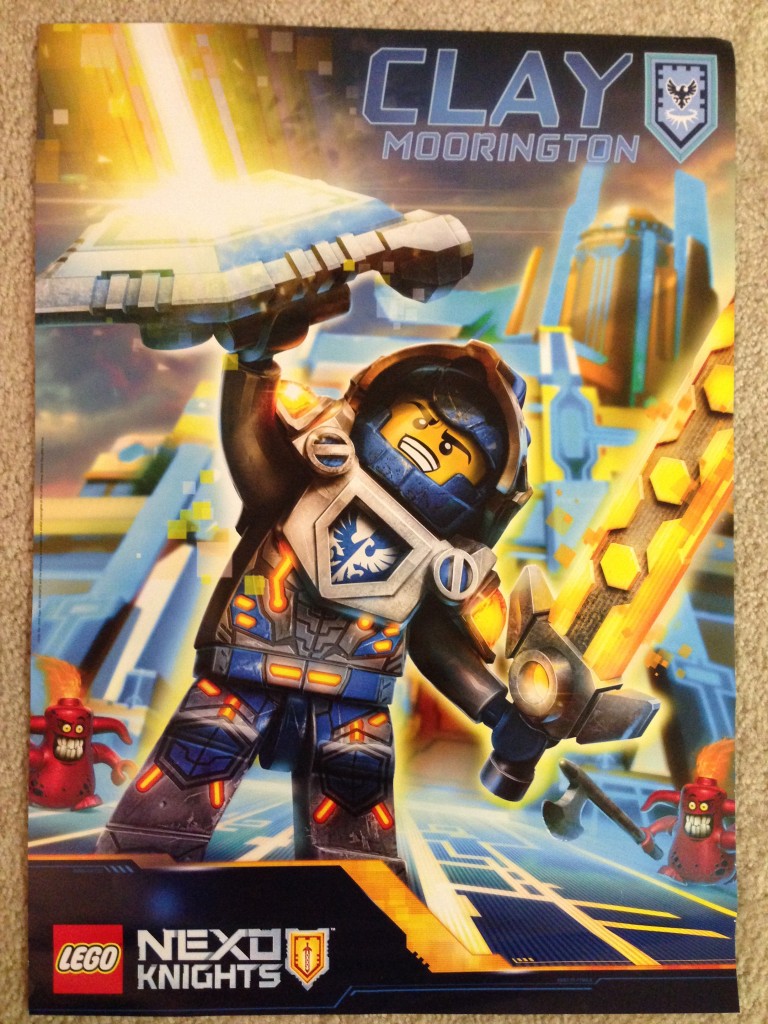 The LEGO booth gave away what is probably the thinnest poster I've ever held in my hands. I swear, it's like 1/2 ply. Anyway, it was to promote the upcoming NEXO Knights line.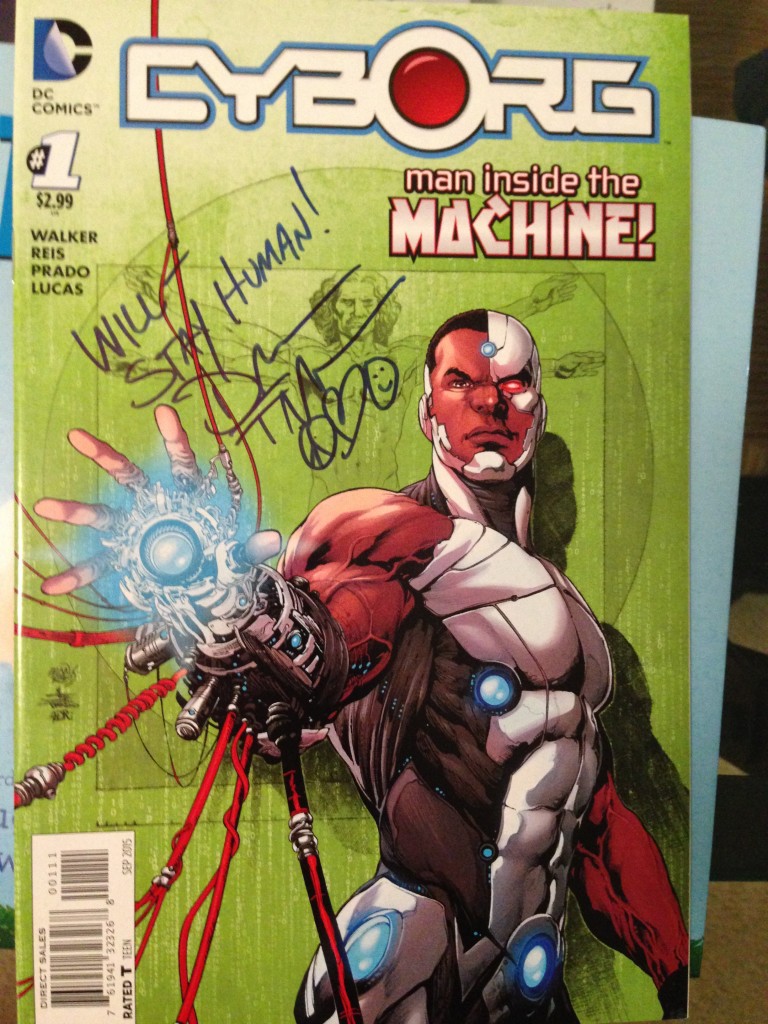 Finally, while not exactly free (I bought the comic at a shop before I left for NYCC), I had a nice conversation with writer David Walker, who signed my copy of Cyborg #1. We actually did a podcast together about a year ago, so we talked about that, and it seems like he might want to do it again soon.
So, in all, it wasn't too bad of a haul. I don't want a chunk of that stuff, but that wasn't the point. I really just wanted to see if you could have an enjoyable experience without shelling out a ton of money. I think you can, as I had fun tracking down all the different swag. But I told you in the beginning that I did buy some stuff, so let's take a quick look at that, shall we?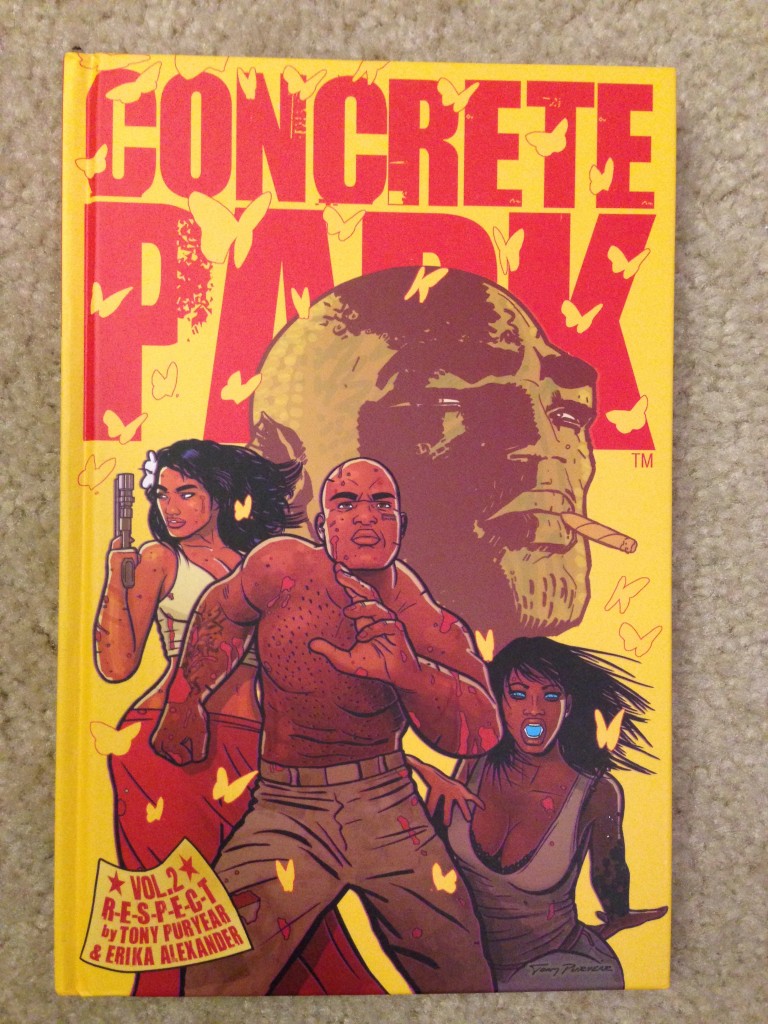 If you read last year's post, you might remember that I met The Cosby Show/Living Single actress Erika Alexander on the convention floor. It turned out that she and her husband, Tony Puryear, had written a book called Concrete Park. Well, I bought the first volume from them last year, and Tony was here selling the second volume. To be honest, I haven't even read Volume 1 yet, but I always think it's cooler to buy a book directly from the creator than at a shop, so I picked up Volume 2.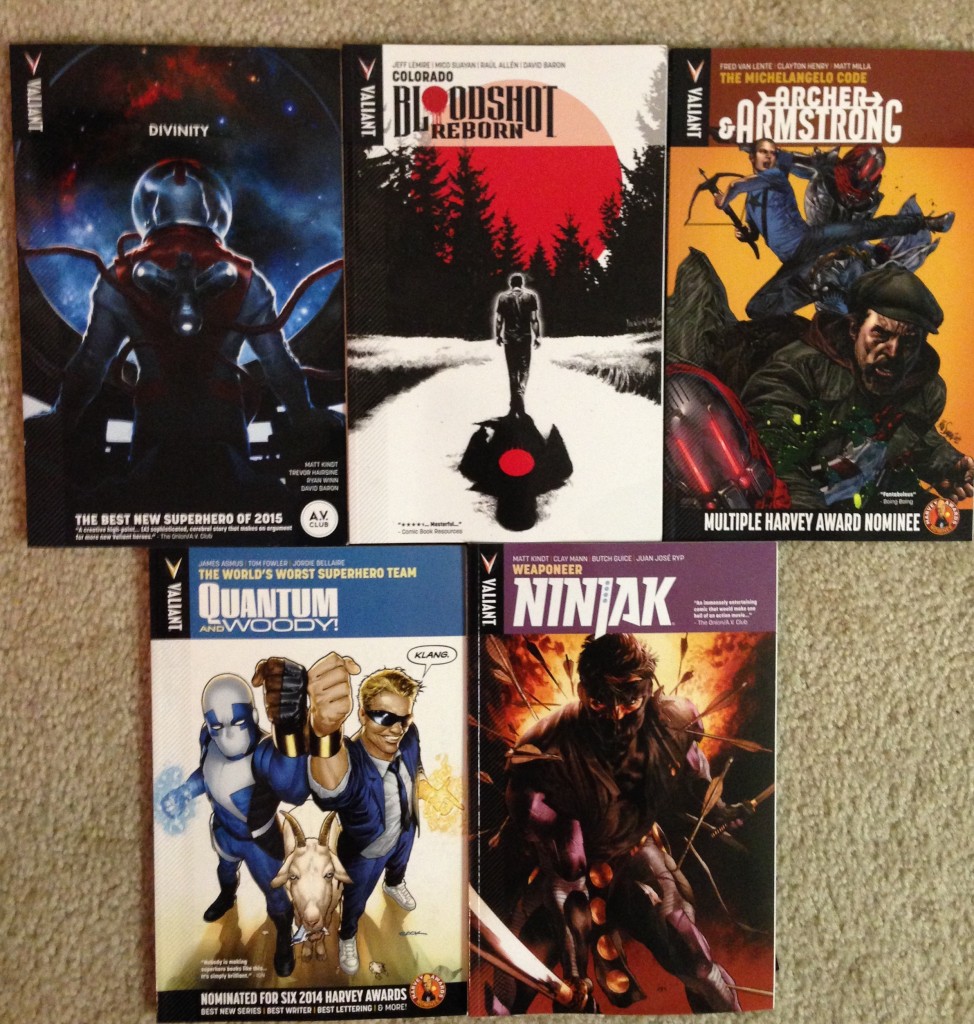 Somehow, I found myself in the Valiant booth. Let me tell you a little something about me and Valiant. I've NEVER taken them seriously as a comic publisher. Back in the early 90s, when they were first getting started, I wanted nothing to do with their books. When their revival started up a couple of years ago, I didn't think they'd last a year. Their stuff just never seemed interesting to me. Still, while I was in their booth, I was approached by one of their marketing guys, and he was so friendly. He asked me what kind of stuff I liked to read, and then he immediately was able to find a Valiant book comparable to it. Like Batman? Then try Ninjak. That sort of thing. Plus, since it was the last day of the convention, they were running a special: trade paperbacks were $10 each OR you could get 5 for $30. They were basically giving you two for free. I couldn't pass that up, and he even sold me a copy of Quantum and Woody that had been signed by the creators. So, I went from completely ignoring Valiant to actually being excited about their output. I'm pretty sure I'll write about those books once I get a chance to sit down and read them.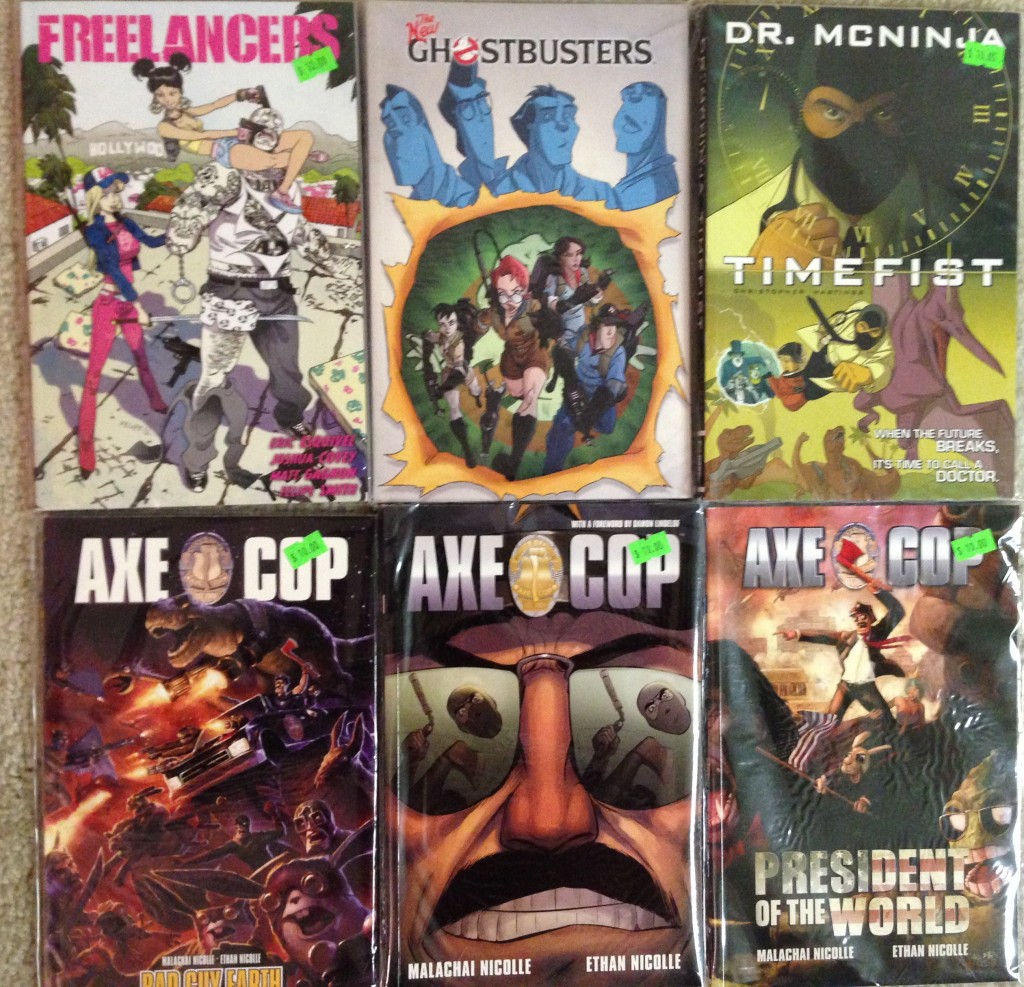 Finally, there was a booth that had trade paperbacks for half price, so I got these 6 books for $5 each. I remember wanting to read Freelancers, plus I'd been intrigued by the all-female Ghostbusters story arc when it came out. I loved the first Dr. McNinja collection, so I was glad to find "Timefist". I grabbed those Axe Cop books because I enjoyed the first collection, but never really wanted to pay $20 each for the other volumes. At $5 each, that's just a little over what a single issue would cost, so I jumped on it. Then I got home, and found that I actually already had 2 of them. I really need to catalog my collection so this stops happening…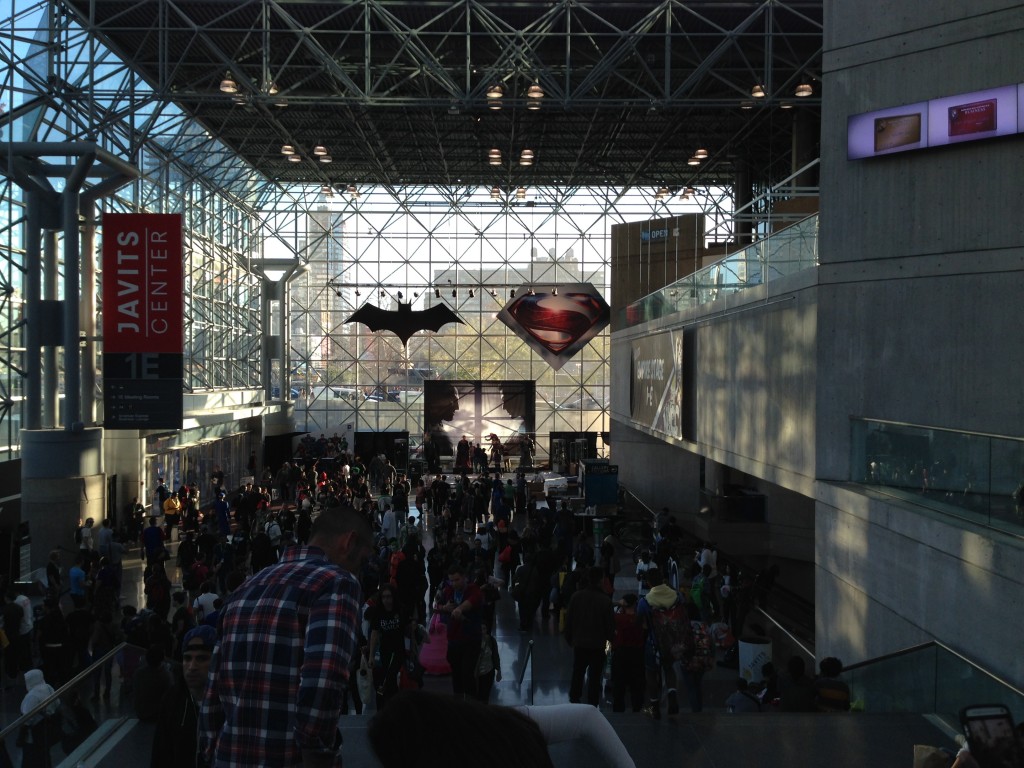 In all, did I have a good time? Yeah, I guess so. I mean, I originally wanted to go because I thought it would be a great chance to meet up with some of my Twitter friends. Unfortunately, I never made any concrete plans. So, when I sent out the call that morning, it fell upon deaf keyboards. So, it was actually kind of a lonely experience, to be honest *cue sad violin*. I enjoy comic conventions, but NYCC has gotten to be a bit much. It needs a bigger venue, and I'm not sure that even exists in the city at the moment. As it stands, though, this may be my last NYCC. If I go again, it will be with a strict agenda, i.e meeting friends, checking out particular projects, etc. instead of just wandering around, killing time.