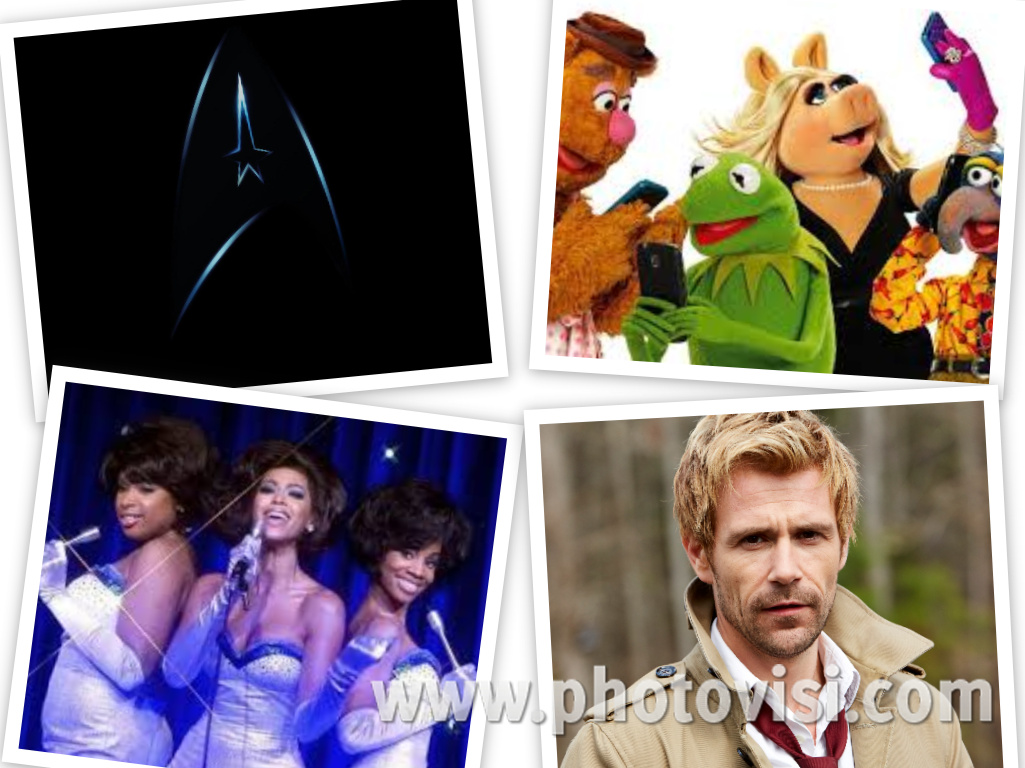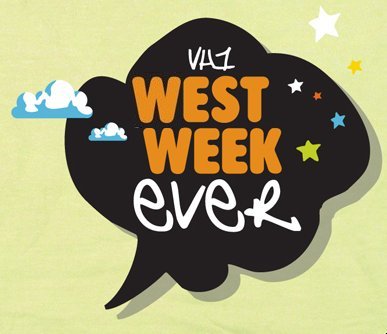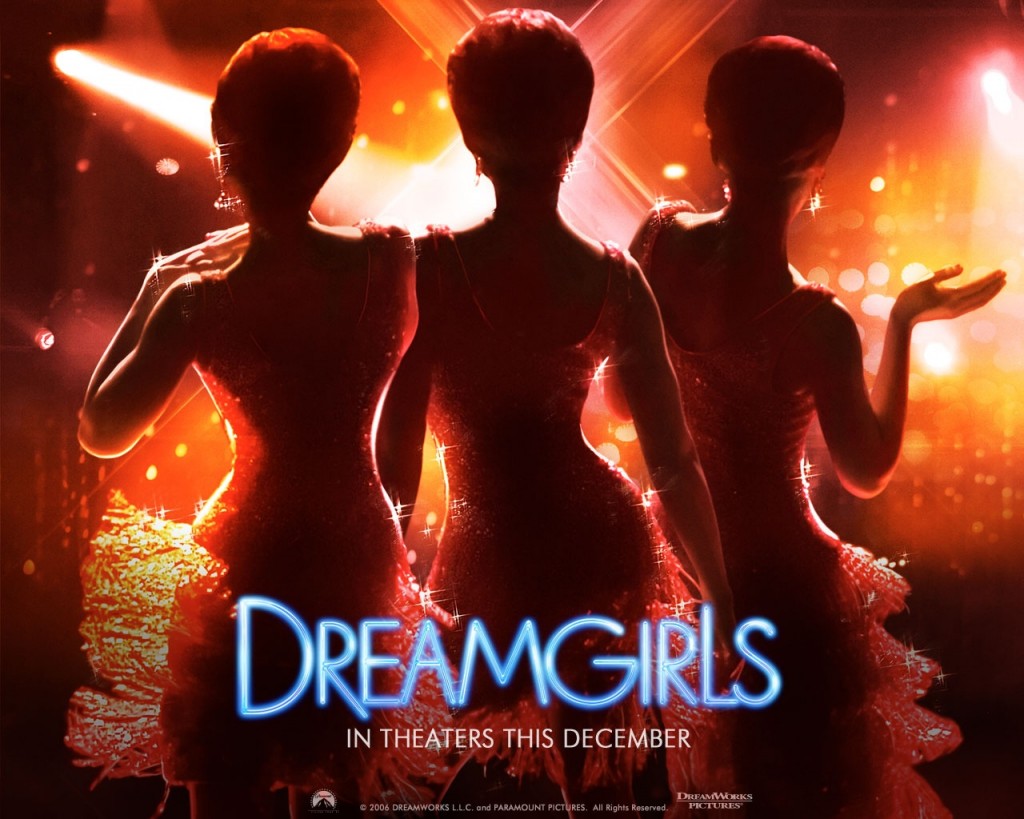 When it comes to movies, the only thing I watched this week was Dreamgirls. Sure, it came out in 2006, but I'd never gotten around to seeing it. To be honest, I had absolutely zero interest in watching it when Lindsay put it on, but I quickly got into it. If you're not familiar, it's an adaptation of the Broadway fictitious account of the rise and fall of a Supremes-esque girl group called The Dreams. And it was really, really good. I tend not to like Beyonce's acting, but I thought she did well in her role as Not Diana Ross. And Jennifer Hudson is incredible. If you're like me, and know your Broadway songs, then I'm sure you've heard "And I Am Telling You I'm Not Going" – THE song that the story is known for. And Eddie Murphy redeems himself from his "Party All The Time" days with some great singing in the film. In all, I highly recommend it.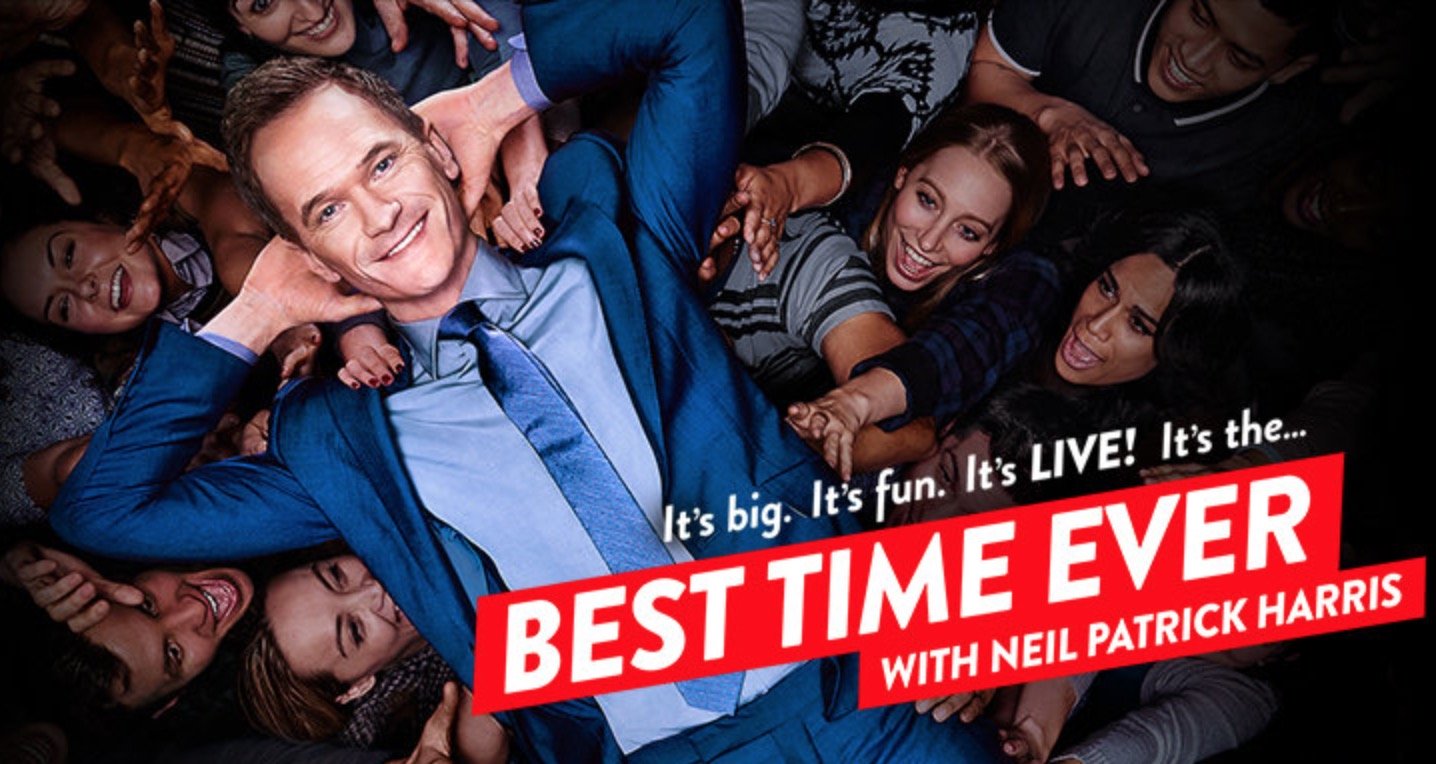 In the world of television, Neil Patrick Harris's Best Time Ever concluded its first season this week. I've been covering the show since it started and, while it's not great, I'd like to see it get a second season. It's a concept that I think could work with some tweaking. The variety show format needs to be about an hour, but he's only got about 3o minutes of strong material. If it were up to me, I'd get rid of the Karaoke contest, as well as the opening segment where he awkwardly interacts with a member of the audience. I'd also get rid of Nicole Scherzinger, who doesn't really bring much to the show. I'd expand the End of the Show Show, and maybe move it earlier in the show to keep the audience engaged. It's the most awe-inducing part of the show, but it's a shame that it comes at the end, once the show's already lost a portion of its audience. In any case, NBC hasn't decided whether or not there will be another season, but it's not like they really have anything amazing in development to take its place.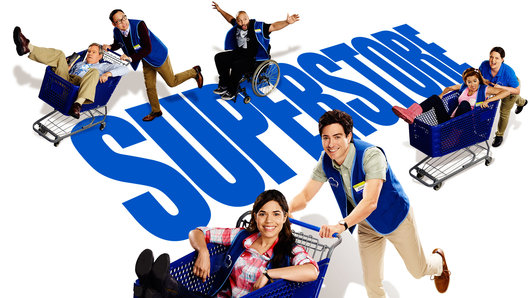 Speaking of NBC, while I was watching Undateable Live last week, I saw a commercial for an upcoming sitcom called Superstore. The commercial made me chuckle, but the idea of a comedy set in a Not Walmart just didn't sound solid to me. So, of course I took to Twitter about it, and I got a reply from one of the writers, Sierra Ornelas. It turns out that a lot of the people behind Superstore actually used to work on Happy Endings. I loved the Hell out of that show, so now I'm excited. She did the impossible: changed someone's mind via social media. Anyway, NBC announced that Superstore would have a sneak preview airing on November 30th, following The Voice. The show, starring Ugly Betty's America Ferrera, will then officially premiere on January 4th – going against Gotham, Supergirl, and Crazy Ex-Girlfriend. Things already seem questionable for the show, as the episode order has already been cut from 13 episodes to 11, and it'll be going up against some steep competition.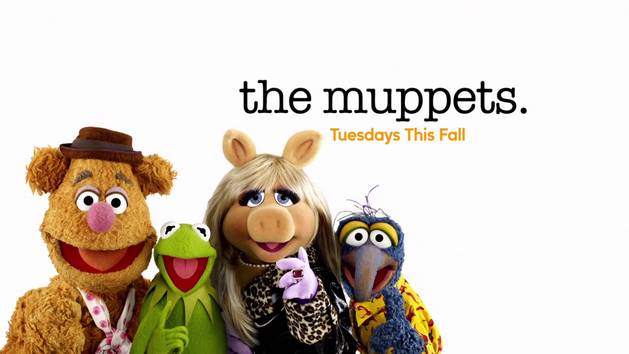 In other TV news, The Muppets showrunner, Bob Kushell, has left the show, as it gears up for a midseason reboot. While the premiere was considered a "success", The Muppets is currently the lowest-rated comedy on ABC and, with the exception of Blood & Oil, is the lowest rated freshman show on the network. I tried watching the first episode, and it put me to sleep. Plus, I've just never really been a Muppets fan, so it was never for me. I've read everything from "It's terrible!" to "It's good, and if you say otherwise, you don't deserve it!" All I know is that Fresh Off the Boat has risen to become the highest-rated ABC comedy on Tuesday nights. Maybe after they take the show in a new direction, I might give The Muppets another shot.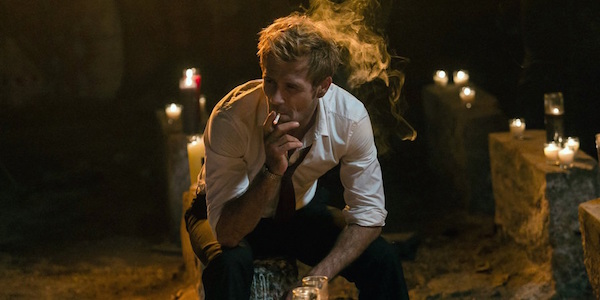 Meanwhile in television, Matt Ryan reprised his role as John Constantine on this week's episode of Arrow. Now, I never gave Constantine a chance when it was airing on NBC last season because I KNEW it'd get cancelled. That said, I really loved what I saw of Ryan this week, and it kinda makes me wish I had watched his series. Here's hoping that they find a way to shoehorn him into the upcoming Legends of Tomorrow series.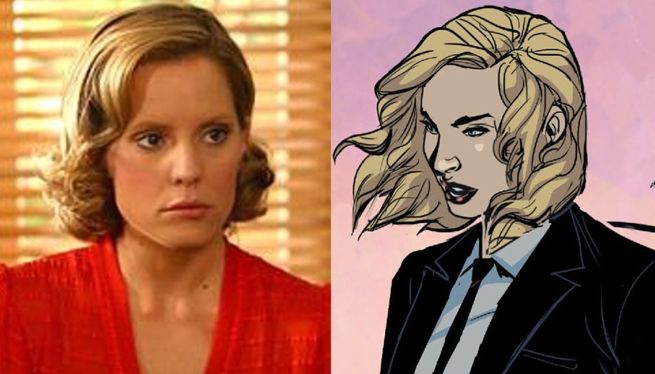 In other superhero news, Buffy's Emma Caulfield has been cast as Cameron Chase on Supergirl. Now, I know I said that I wasn't watching Supergirl, but they're really trying to bring me in. I've loved the Chase character since her first appearance in Detective Comics. She's an agent for the Department of Extranormal Operations (DEO), and knows all of the DCU's secrets. If they end up making her, like, a member of "Team Supergirl", I'm gonna have to give in and watch this show. If you haven't heard of Chase, her whole short-lived series has been collected in trade paperback form.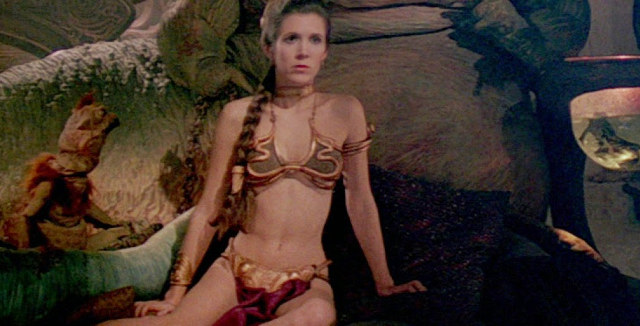 There's a story going around that Disney wants to retire all the Slave Leia merchandise. While some folks are upset about it, I'm kinda fine with it. I'm so tired of that costume. Pop culture has just become oversaturated by it, and it's just gotten kinda played out. I don't, however, see the need to officially retire the stuff. Just kinda lay back on the production of it. Less is more, and all that.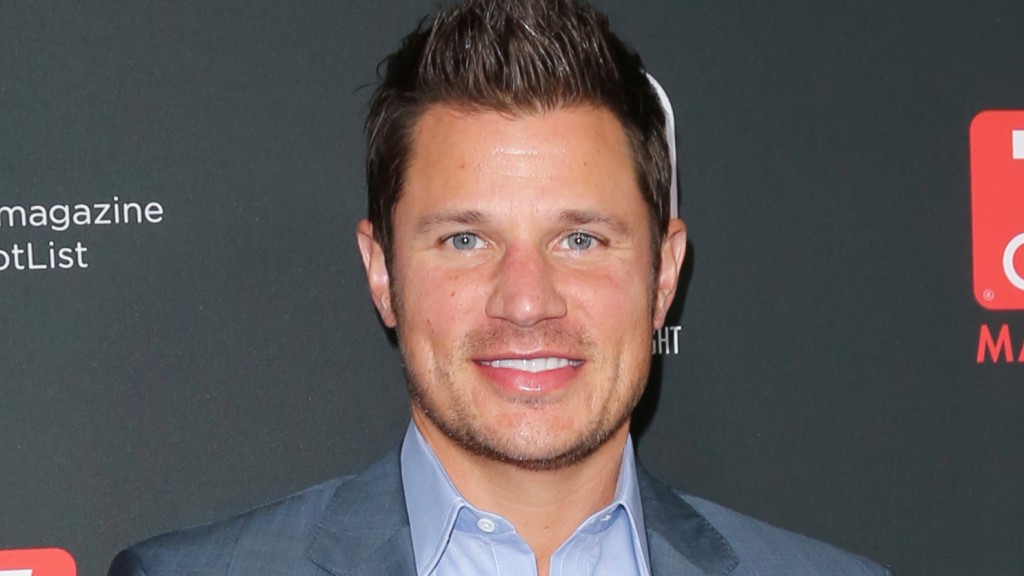 In what was probably the strangest news of the week, former boybander Nick Lachey was poised to become a drug kingpin. You see, he's part owner of a 29-acre marijuana farm in Ohio, and the legalization of marijuana was on Ohio's ballot. Had the vote passed, Lachey and his partners would've made over $1 BILLION, ANNUALLY! They had struck a deal where their farm would be the sole provider of marijuana for the state. Sadly for him, Ohioans struck it down at the polls. So, for now, Justin Timberlake will have to remain the richest boyband alum (unless you count The Beatles, which you SHOULD!).
Tevin Campbell, Pauly Shore, Jenna von Oy – not only are those folks extremely associated with the 90s, but they also happen to be in my favorite Disney film, A Goofy Movie. Designed to be a sequel to the television show Goof Troop, the movie has achieved a cult following over the years. Part of its charm are the songs in the film, performed by fictional R&B star Powerline (Campbell). Well, in a cappella circles, the name "Peter Hollens" carries a lot of weight, so imagine my surprise when I found out he'd arranged a medley of the biggest songs from the movie. Check it out:
Links I Loved
NYCC 2015: Best of TMNT (Part 1 of 2) – The Sewer Den
The 5 Worst Bond Girl Names – The Robot's Pajamas
Please, No One Come Trick-Or-Treating To My House This Year, For I Will Be Masturbating To Pornography – ClickHole
Four Words We Only Knew Because of Sitcom Opening Themes – UnderScoopFire
The True Story Behind 'Zola,' The Epic Twitter Story Too Crazy To Be Real – The Washington Post
SummerSwap2015 – Stop 7 – AEIOU…and Sometimes Why
The Actor Who Played Jar Jar Binks Is Not Sorry – Vice
Your Show Is Dead (or the Age of Denial in Broadcast TV) – The Hollywood Reporter
Will's Other Posts Of The Week
Mail Call Monday – SummerSwap 2015
Will's Really Late NYCC 2015 Swag Grab Recap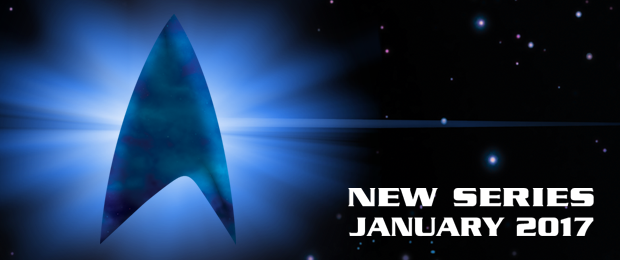 The biggest news this week had to be the fact that Star Trek is coming back. Sure, we've had a couple movies recently, but Trek in its truest form is on television. CBS announced that a new Star Trek series would premiere on CBS in January 2017, and then move to their streaming service, CBS All Access. Alex Kurtzman, co-writer of the past 2 Trek movies will executive produce, so it seems like this show will live in the NuTrek timeline.
Here are my issues with this announcement. First off,  you're gonna have to pay $6 a month to watch this show. No dice, CBS! As folks online have joked, this will probably be the most torrented show in history. Apparently CBS All Access already streams all the past Star Trek series, but I'd never even heard of the service before this announcement. Next, I'm something of a starship snob, in that I find it hard to really care about any ship not named "Enterprise". I made an exception with DS9, but it took some time. I couldn't do it with Voyager. Since there's already an Enterprise in the movies, I doubt they'd allow that ship to be used. So, we're probably gonna end up with some janky, Excelsior class ship that I don't care about, filled with people I don't care about. Yeah, I'm not being very open-minded here.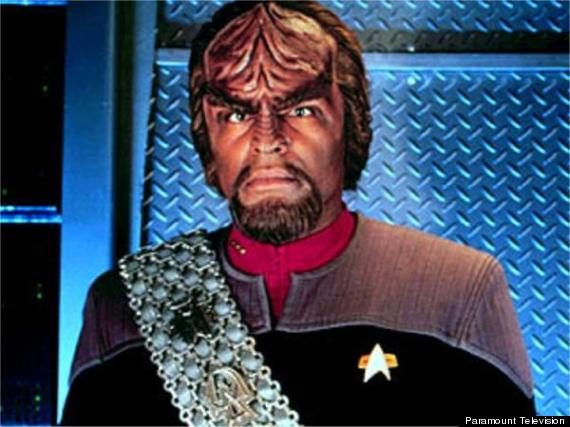 You see, they clearly left the established universe in existence for a reason. They may not be doing anything with it, but the movies don't affect anything that happens there, and vice versa. If the movies are gonna focus on NuTrek, then let this new show depict what's going on in the "prime" universe. We never did get to see any real aftermath from the Dominion War. Let's see that. Hell, I'd probably even rather have that Captain Worf show Michael Dorn's been trying to make over a series set in NuTrek's timeline.
At the end of the day, however, new Star Trek can't be a bad thing. I mean, the show could suck, but we don't know at this stage of the game. So, I'm going to try to adopt a positive outlook for the sake of my inner Trekker. Seriously, 1994 Will would be bouncing off the walls about this news, but 2015 Will is going to be a bit more reserved. Still, for announcing the first television show in ten years, Star Trek had the West Week Ever.