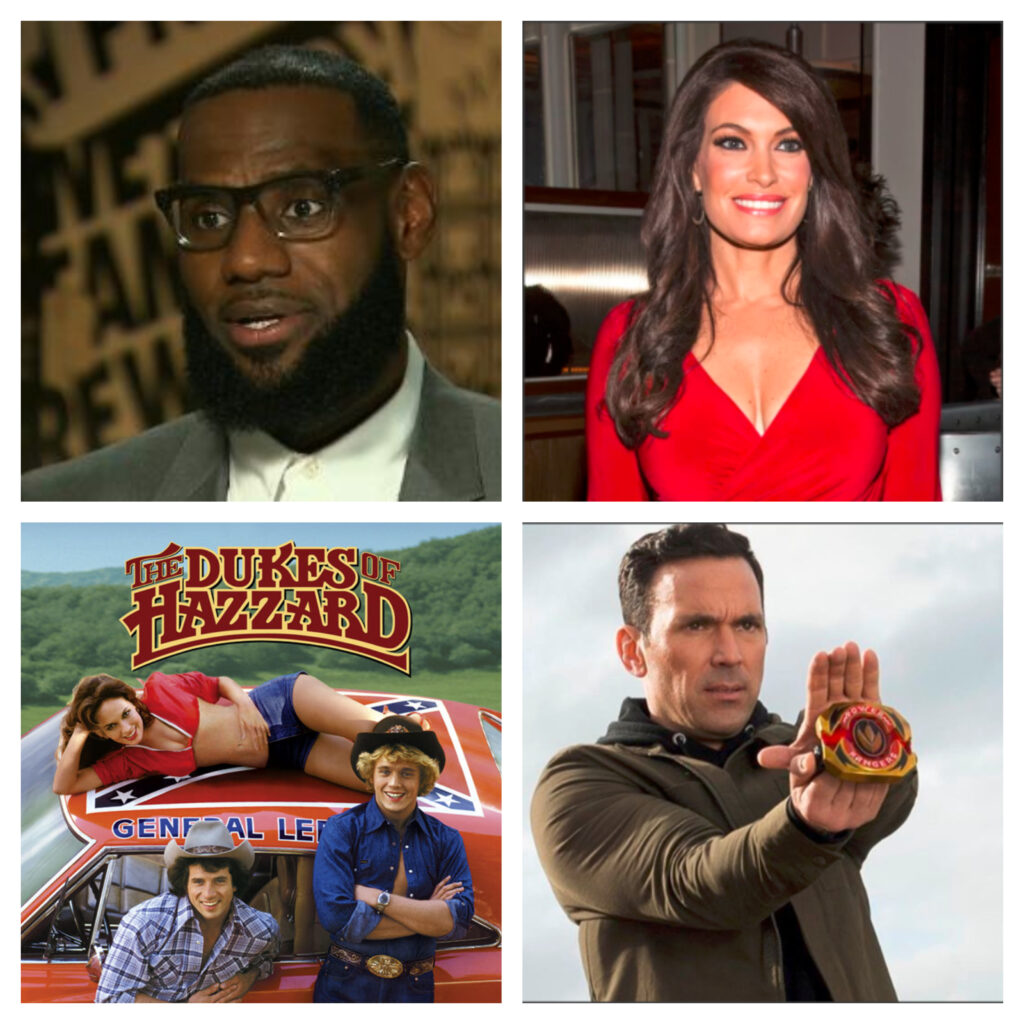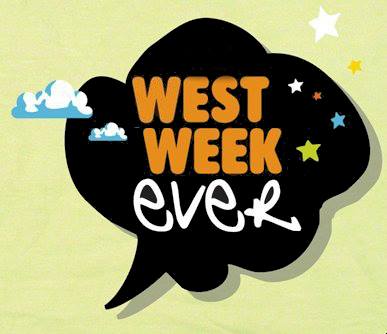 These things just get later and later, huh? Well, blame my job! In any case, let's jump right on into today's topics, shall we?
HarassmentWatch(TM)
Les Moonves – The current chairman, president, and CEO of CBS Corporation is under investigation after 6 women have come forward with sexual harassment allegations that go back decades. The situation is even dicier since his wife is Julie Chen, who also works for the network as host of Big Brother, as well as a co-host of The Talk. Chen issued a statement defending her husband, but his alma mater, Bucknell University, has removed all mention of him from their website, and USC has suspended his name from their media center. He continues to work while the investigation proceeds.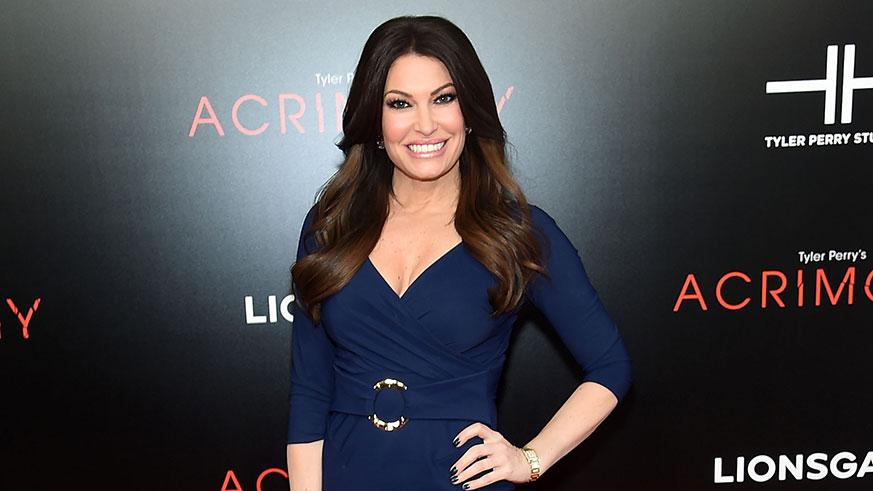 Kimberly Guilfoyle – I find it interesting that this story isn't getting more attention than it is. Guilfoyle, who is also the current girlfriend of Donald Trump Jr, quietly left her job at Fox News last week amidst a misconduct investigation. Reportedly, she would show coworkers pictures of male genitalia, and tell stories about who the men were in the pictures. Also, she was allegedly abusive to makeup and wardrobe people, and also used them for personal events. This was the result of a yearlong investigation, and since Fox tends to prefer having folks resign or retire rather than fire them, they allowed it to appear that she left on her own terms.
Guilfoyle was a protege of Roger Ailes, even going as far as attacking Gretchen Carlson when she accused Ailes of sexual harassment. Since Ailes's death, however, things have started to change for Guilfoyle. Once the rumored frontrunner to replace White House Press Secretary Sean Spicer, Guilfoyle found herself being passed over for the same opportunities given to her fellow co-hosts of The Five. She allegedly lobbied directly to Rupert Murdoch himself to save her job, but it was of no use. Now she's expected to join the Trumps on the campaign trail.
Nick Carter Update – Melissa Schuman, formerly of the pop group Dream, previously accused the Backstreet Boy of raping her when she was 18. The matter has now been referred to the Los Angeles District Attorney for possible charges filed.
Chris Hardwick Update – Following AMC's lead, NBC has announced that Hardwick will return to host the 3rd season of game show The Wall. On top of that, he will also serve as a guest judge on next week's episode of America's Got Talent. I think #MeToo might be over, y'all…
James Gunn Update – After Gunn's abrupt firing last week, due to old incendiary tweets being brought to light, the Guardians of the Galaxy cast and crew have stood behind him, and released the following statement: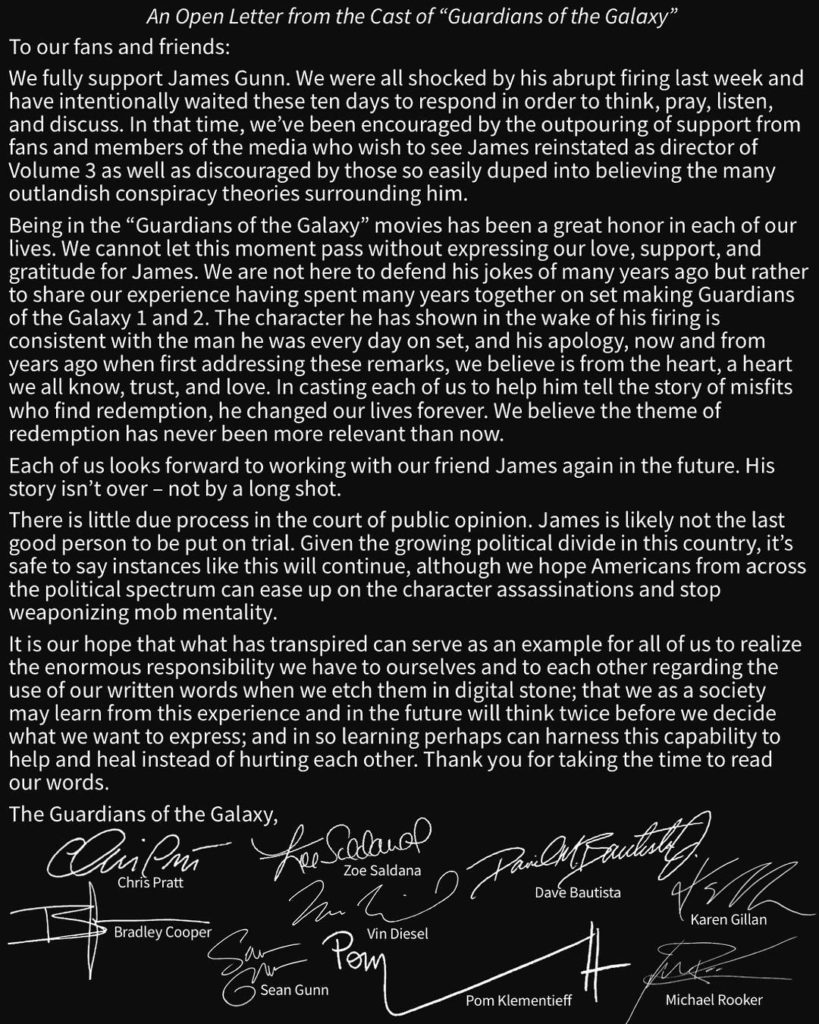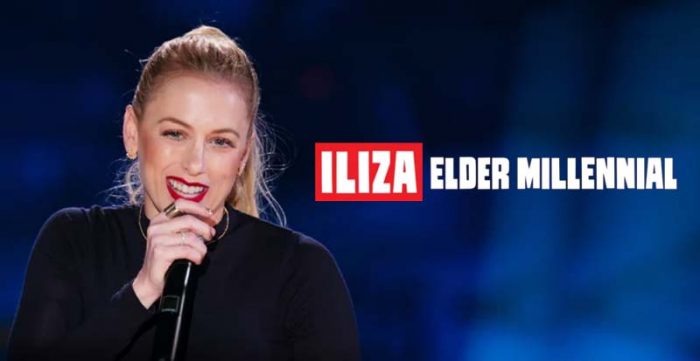 I used to watch a bunch of standup specials, since that's about 40% of what Netflix's catalog is comprised of. I haven't seen too many lately, but the wife and I did watch Iliza Shlesinger's Elder Millennial this week. I've liked Iliza since she was the smartass, tank-top wearing host of the dating show Excused, but I've never really loved entire specials by her. She's funny, she's got good timing, but I always feel like she should've graduated to being a comedic actress by now instead of staying on the stage. I reviewed her special War Paint back in the day, and a lot of the criticisms I had then I still have today. The overall set isn't that strong, and what's with the weird animal noises? I think she's a cool chick, but only, maybe, three jokes actually made me laugh out loud. I think this is one you can skip.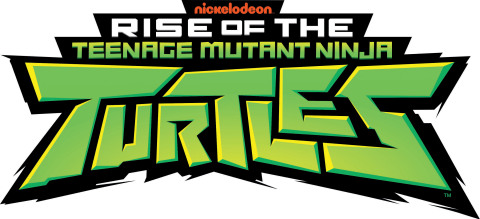 So Nickelodeon surprised us all by uploading the premiere episode of Rise of the Teenage Mutant Ninja Turtles to YouTube. I watched it, and, it's a TV show. That's about all I can say. I mean, a lot of folks my age went into this show prepared to hate it, 'cause old dudes just can't let shit go. That said, I think I went into it with a pretty open mind. The things that I thought would bother me weren't so bad. Raph as the leader is different, but it helps that he's not that good at it, so maybe this could be considered a prequel to the TMNT stuff we're used to. Don is still the tech guy, so that gives me a nice sense of comfort. I haven't really gotten used to Leo as the jokester yet, and I don't know what to make of "artsy" Mikey. Lazy, couch potato Splinter is also different. The animation isn't that crisp, and something about it made me think of a webseries. I mean, it'd be a decent webseries, but still "not quite ready for TV". I almost expected it to stick to the modern cartoon runtime of 11-15 minutes, as I really don't like looking at these designs for a 22-minute span of time. It's not that they're "ugly", but they're so "choppy".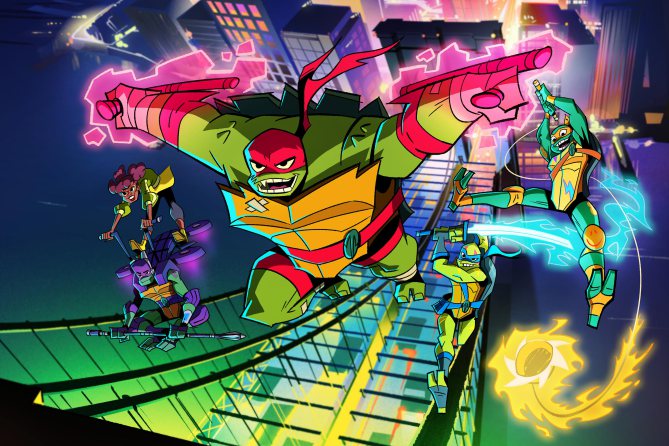 To give you an idea of what the episode is about, we're introduced to the Turtles as they get their weapons destroyed by some mysterious henchmen who are after some kinda mystical dog creature. Their pal, April, ends up being abducted by the henchmen and taken to another realm. The Turtles find a way to follow her, gain new mystical weapons, and fight John Cena. Something like that. Again, it was OK, but I highly doubt it'll be "destination television" for me.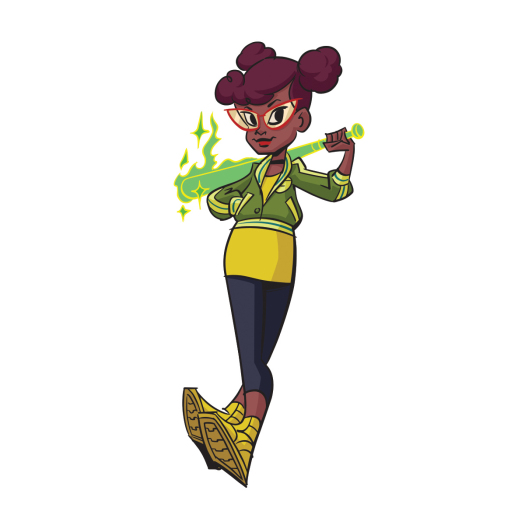 I know folks don't want to say it, so I'll be the one who does: I hate April. She's Black now, which is whatever. Representation matters. I don't hate her because of that. I hate her because she's just all over the place. Sometimes she's trying to have some weird NYC accent, and others she's not. She's not a grounding force for them, but rather as reckless as (and possibly moreso than) the Turtles. She's impetuous, and just kind of annoying. I've heard a few reviews from folks who I know were dancing around that issue, since they probably don't wanna be labeled "racist" for not liking her. Let's just say it: she sucks.
At the end of the day, kids will love it, and that's what matters. I hope it sells a shit ton of toys, and I'll check back in when it's rebooted again in 6 years.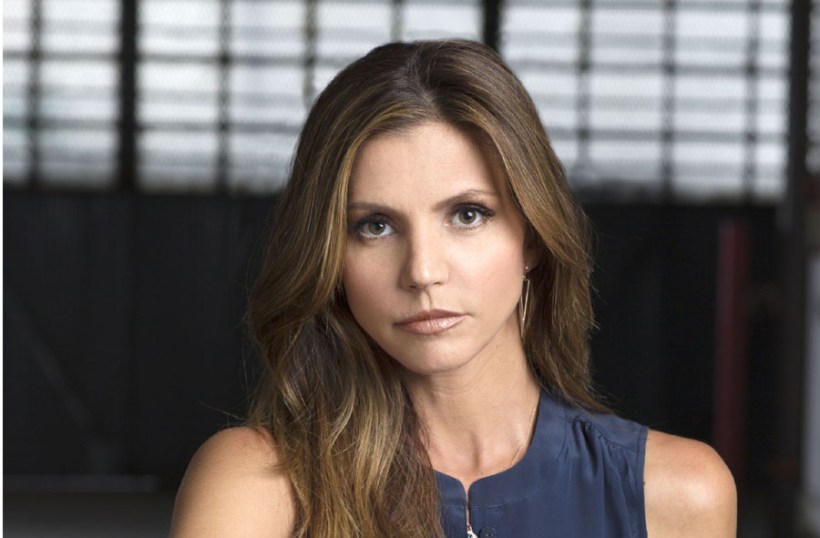 Normally this would've gone in the Things You Might Have Missed area, but this just deserved its own blurb. The Fox drama 9-1-1 had cast Buffy vet Charisma Carpenter in a guest role for an episode this season, but the episode has been scrapped by censors. Ya see, she'd play a woman whose Viagra-popping lover dies while he's…inside her. At the time of his heart attack, there's some vaginal clamping going on, so he's stuck inside her, dead, hence why she'd need 911. Apparently it's a real occurrence called penis captivus. Anyway, Fox's Standards & Practices decided that the storyline was too "R-rated" to make it to air, so they plan to bring Carpenter back in another role later.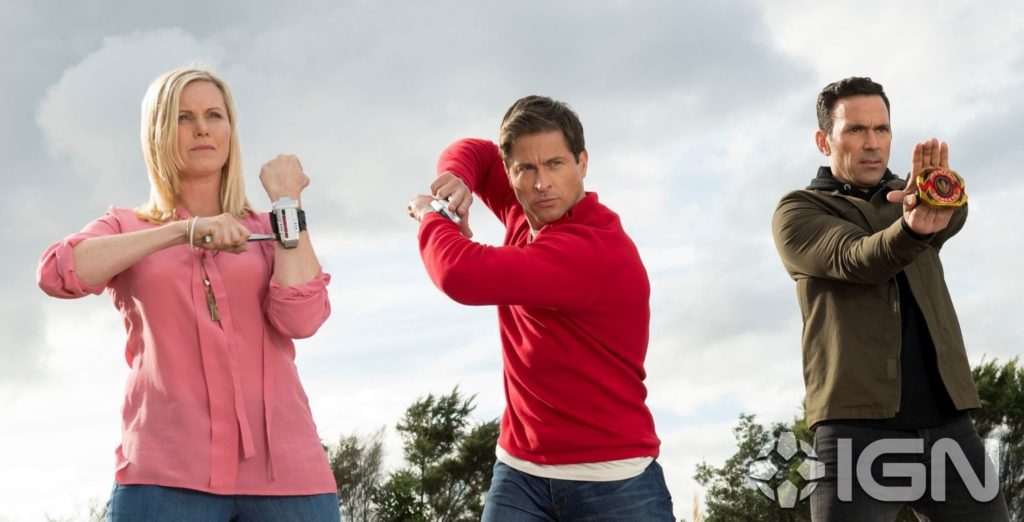 It's the 25th anniversary of Power Rangers, so that means anniversary team-up episode! And it ain't an anniversary throwback if original Green/White Ranger Tommy Oliver isn't involved. This week, actor Jason David Frank revealed that he, along with Catherine Sutherland (Zeo Pink) and Jason Faunt (Time Force Red), would be participating in the episode. Nickelodeon announced that the special episode of Power Rangers Super Ninja Steel will air during prime time, at 8 PM, on August 28th – exactly 25 years since the airing of the premiere episode of Mighty Morphin Power Rangers, "Day of the Dumpster".
The Trailer Park

Forever
We got the first trailer for this Fred Armisen & Maya Rudolph show, which is coming to Amazon Prime next month. Um, I don't know what to make of this one. It looks like something that would be on Adult Swim, and not in a good way. I never watch anything on Prime, though, so I'll never see it.
Maniac
After sitting on the shelf for two years, we get a trailer for Netflix's Maniac, starring Jonah Hill and Emma Stone as two people caught in a bad pharmaceutical experiment. Why does Skinny Jonah Hill look so miserable? Let the man eat! Let the man be fat!
Iron Fist
Speaking of Netflix, we also got a teaser for Iron Fist season 2, which premieres next month. I am SO behind on those MCU Netflix shows, so one of y'all will have to tell me if it's any good or not.
Venom
This just looks so uninspired. People are quick to say "You just want everything to be like the MCU", but that's not true. There's room for diverse projects in the marketplace, but this looks like a 1996 movie with 2018 special effects.
Things You Might Have Missed This Week
Even though NBC cancelled time traveling show Timeless a second time, it was announced that there will be a wrap-up, TV movie finale next season.
Stranger Things season 3 has reportedly been pushed back to Summer 2019, as the season will contain more special effects that previous seasons.
It seems like all the SNL folks are getting streaming shows, as Aidy Bryant's Shrill has just been picked up by Hulu. Based on Lindy West's memoir Shrill: Notes From A Loud Woman, the logline is "a fat young woman who wants to change her life – but not her body". Apparently the shooting schedule won't require her to leave SNL.
Having already tried the series without Jack Bauer, now Fox is in the preliminary stages of developing a 24 prequel, focused on a young Jack Bauer. I hope they call it 12, and that's how young he truly is in the show. He'd be taking down terrorists with a Super Soaker and Nerf guns.
Supergirl to the bridge! It's reported that Star Trek: The Next Generation's Mr. Data himself, Brent Spiner, will join Supergirl next season as the Vice President.
In another case of the MCU beating the DCEU, Anthony Mackie (Falcon) will be taking over the lead in Netflix's Altered Carbon from Joel Kinnaman (Suicide Squad's Rick Flagg) next season.
As previously rumored, Black-ish creator Kenya Barris is leaving his production deal with ABC Studios. This has reportedly been brewing ever since the network scrapped his episode about the NFL kneeling protests, but it's also been rumored that Netflix has offered him a NINE-FIGURE deal. He'll step down as showrunner of Black-ish, but remain an executive producer on all his ABC/Freeform shows.
An ALF reboot is reportedly in development at Warner Bros. One potential idea is that the show would follow ALF as he emerges from Area 51, where he's been held captive since the finale of the 80s series. He would, then, have to deal with how much the world has changed.
The cast list for Star Wars: Episode IX was released, and everybody you expect to be on it is on it.
Fresh off the cancellation of The Mick, Kaitlin Olson has just been cast as Leah Remini's lesbian wife in an untitled pilot for Fox, brought to you buy the guys behind It's Always Sunny in Philadelphia.
MoviePass shat the bed when it ran out of money to actually pay for tickets. The service quickly regrouped, and now costs more money, with access to fewer popular movies. Um…

My good buddy ShowNuffDaKing has launched the M.A.G. Nerd Podcast for any of y'all interested in music, anime, and/or video games. Of course you should listen to every episode, but he and his cohost, Ghost, really hit their stride on episode 3. Check in weekly because you're bound to learn something new. I certainly always do! It's available on Stitcher, SoundCloud, and everywhere else you get that podcast goodness for your ears.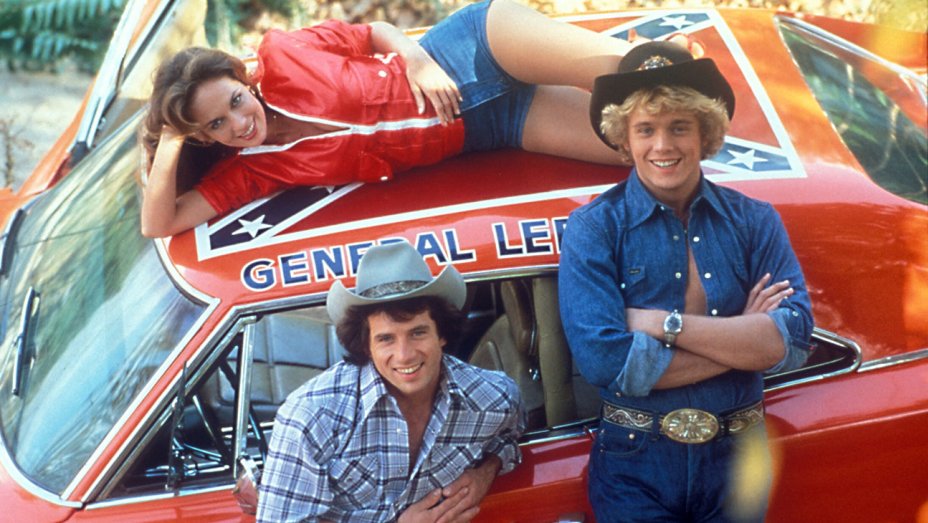 Speaking of podcasts, as a member of the Nerd Lunch Fourth Chair Army, I was drafted into this week's Fourth Army Invasion to discuss season 1 of The Dukes of Hazzard. As I mention in the episode, I was a big fan of the Cars Jumping Over Shit genre of TV (Knight Rider, The Fall Guy, etc), and I grew up watching this show in syndication. Let's just say that I had an entirely different impression of it upon this rewatch. I had a wonderful time discussing it with Spidey004, BizarroJimmyOlsen, and Michael May. If you've ever seen the show or the movie, you're going to want to check out this Dukescussion because it's quite the deep dive.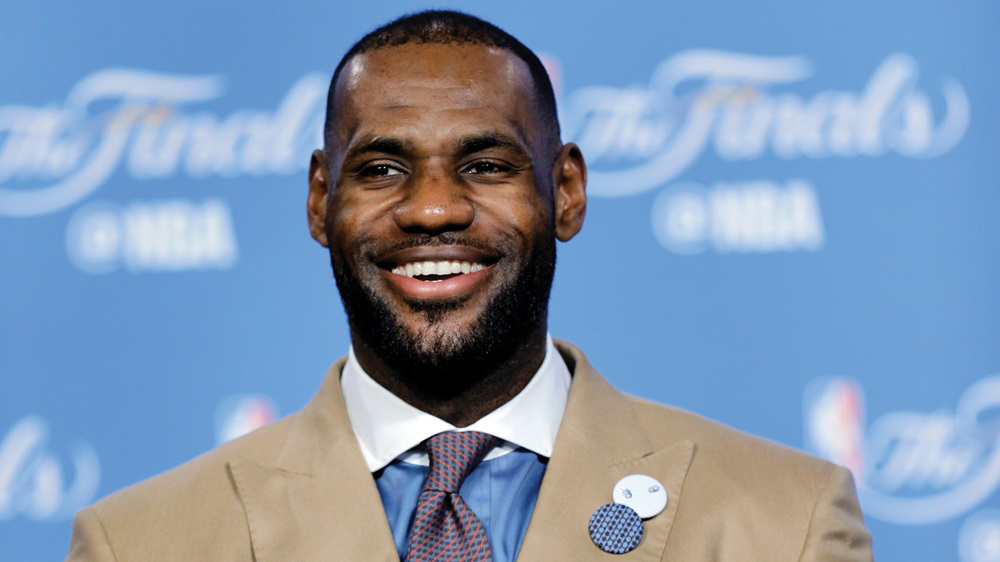 I'm not a sports guy. I think you can pretty much get that from this site. So, I don't really weigh into things like "Who's the greatest player of all time?" debates. That said, I know the major players in most sports, so I'm certainly familiar with LeBron James. People are constantly asking "LeBron or Jordan?" and to me the answer was always easy: LeBron, 'cause he never seemed like a colossal asshole like Jordan. This week, however, something else pushed LeBron just ahead of MJ.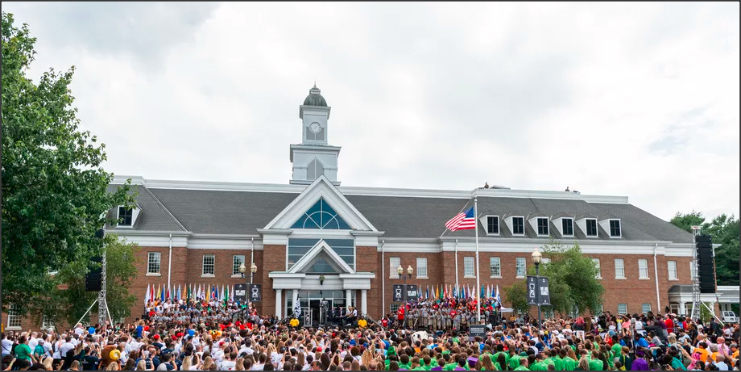 This week, LeBron opened the I Promise School in his hometown of Akron, OH, in an attempt to the city's at-risk K-12 population. Based on something of a charter school model (some of the aspects actually inspired by the charter network I work for), the school will feature longer school days, a non-traditional school year, and a STEM-influenced curriculum. The school, however, is neither charter nor private, as LeBron was insistent that it work within the Akron school system instead apart from it. The school opened this week with 240 students, spread over third and fourth grades, adding second and fifth grades next year, and expand to 8th grade by 2022. The school will also provide GED services for parents, a food bank, and other resources to help the community. Also, because LeBron used to ride his bike to leave the dangers of his neighborhood and go exploring, every student at the school will receive a bicycle on the first day of school.
I don't know about stats on the court, but I do know education. Having worked on the data side in the charter sector for nearly the past decade, I can completely respect what he's doing. I know some folks take issue with these "maverick" approaches to education, but in a lot of cases the "old ways" just don't work anymore. School systems are low on money, teachers are overworked. Sometimes you just need to inject change. And yes, some of these schools end up sucking just like the neighborhood public school would've sucked, but at least the folks tried. In any case, for opening the ambitious I Promise School, as the 29th elementary school in the Akron school district, LeBron James had the West Week Ever.