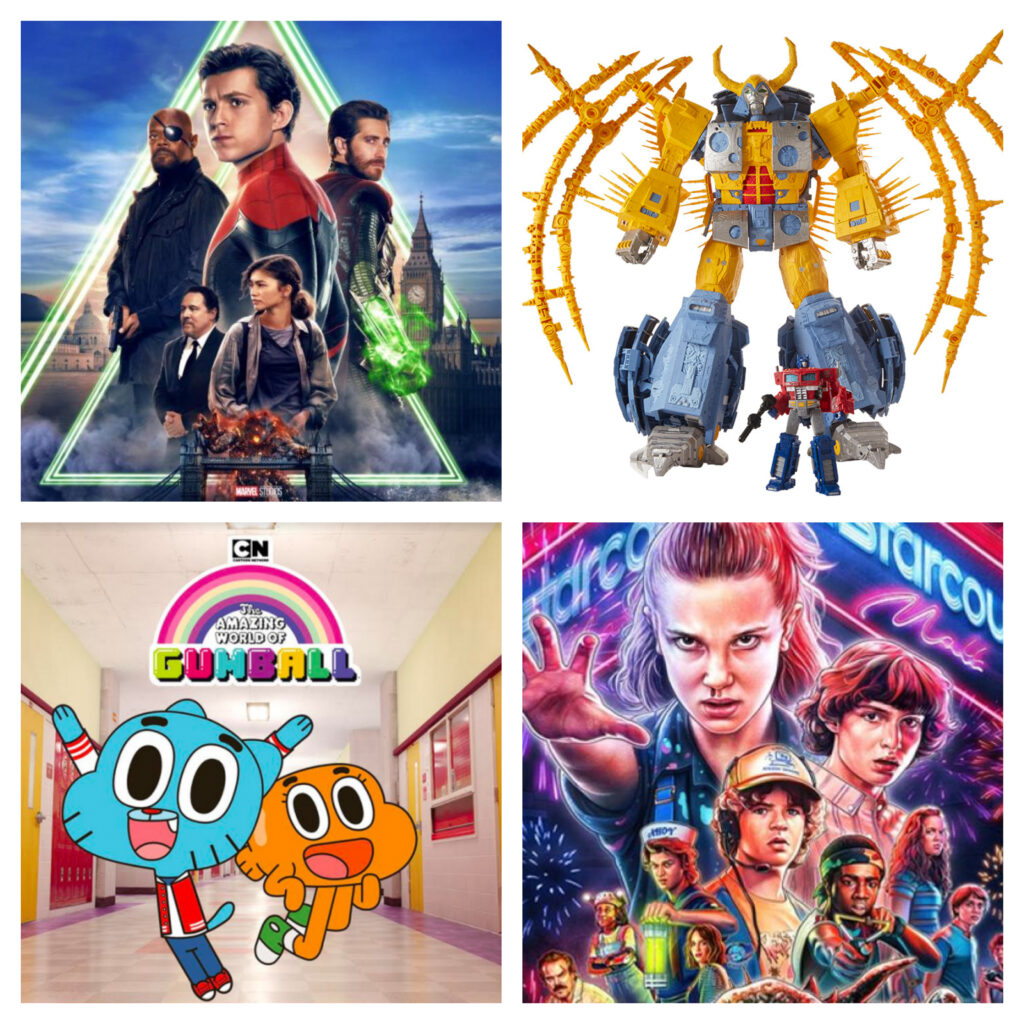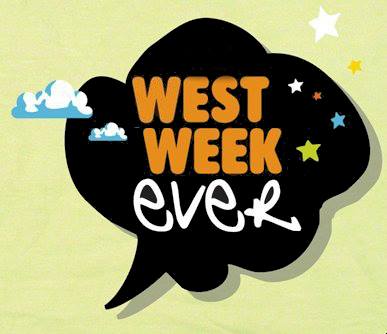 Howdy! I take so many breaks that I've run out of clever ways to announce my return. I swear this is supposed to be a weekly thing, but it's been a little over a month since I last wrote something. I'd say that nothing really happened in pop culture during that time, but it wouldn't be the truth. The truth is that I didn't really want to talk about what was happening in pop culture. There's been a shift lately, and I don't like what I see.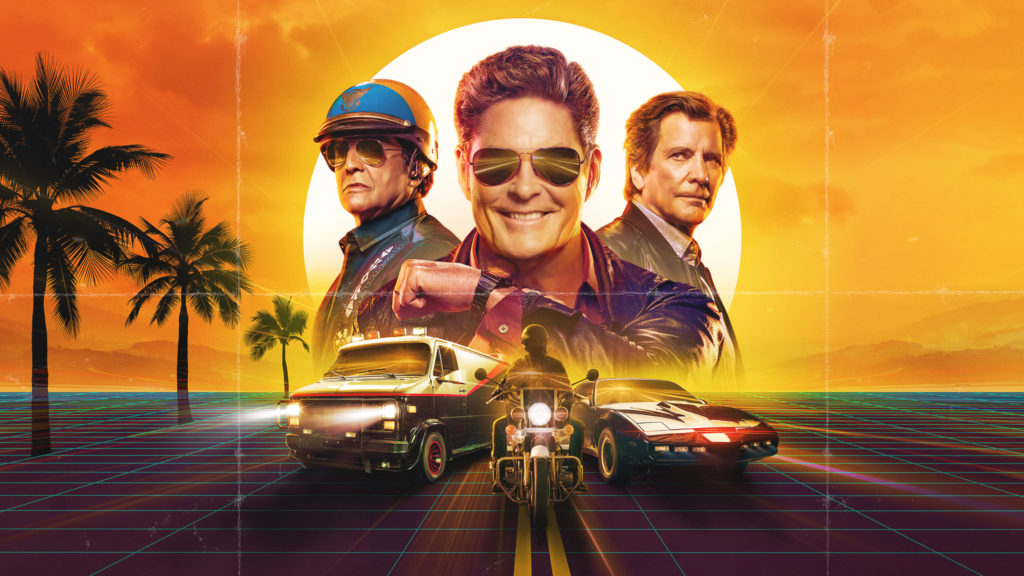 On the one hand, you've got the political stuff, which just seems to get worse by the day. Just when you think it can't get worse, it does. I don't really do a lot of politics here anyway, so there's no real value about talking about kids in cages. You already know about that, and you've already made up your mind as to how you feel about that. On the other hand, though, there's a HELL of a lot of regression going on. There's this retro movement that I can't really get on board because, if we're being honest, a lot of that stuff was really bad. I get why it's happening: things are so bad now that you'd rather retreat back to a simpler time when things didn't seem so bad (Psst! We were in the middle of the Cold War, and Radon was threatening to kill you in your sleep every night you laid down your little head). I get that whole "safe haven" approach, but it's become something of a crutch. A lot of folks are going so retro that they have no real ties to the present, and that's dangerous.
On top of that, it feels like there's some unspoken competition to see who has the most raging nostalgia boner. It started out as posts about Ecto Cooler, but somewhere along the way it has evolved (or devolved) to the point where I wouldn't be surprised to see someone tweet "I traveled back in time and sucked New Coke out of Mac Tonight's dick while 'Sledgehammer' played on my Pocket Rockers." It has gotten THAT bad. If you don't realize it, then you're in the thick of it, and part of the problem.
Now, a lot of this comes from the place of me not being able to relate, as I don't have a soft spot in my heart for a lot of the stuff folks hold dear. So, when something like Stranger Things comes along – a property that relies on the nostalgia of an age I'd prefer to not relive – I'm just left thinking "Come the fuck on! There are important things that need your attention." But that presents another problem: not everyone needs to worry about the "important" things because many of them aren't informed enough to weigh in. So, my whole stance the past month was basically "I can't make you care, but I sure as Hell don't feel like playing into Little Mermaid race hysteria when it all seems so stupid."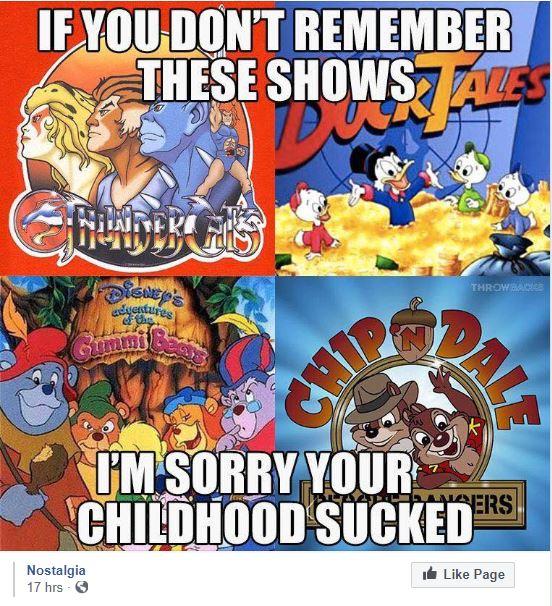 Also, there are various versions of the above meme floating around social media which I just find to be abhorrent. Sure, your dad used to beat you, and your mom had a drug problem, but it's the fact that you didn't watch ThunderCats that your childhood sucked. Got it. That's the problem with nostalgia: the oversimplistic notion that everything was right in the world because these random things existed. If that's all that equated a "great childhood" to you, then you're a lucky SOB.
There is a problem with living in the past. Things change, people change, the world changes. Take music for example. I strive REALLY hard not to be that "Music sucks nowadays" guy. There is still good, NEW stuff out there, even if you have to work a little harder to find what you like. I don't want to get stagnant, even though age and life would like to say otherwise. Nostalgia is the easy way out. And it may make you feel good, but it also, somewhat unknowingly, disconnects you from the present. Everything is fine in moderation, but from what I see online, "moderation" is a concept that 2019 stabbed through the heart.
Anyway, this isn't a "subtweet" about any particular person or site. There's just too much goddamn retro/throwback stuff. Some do it better than others. All I'm saying is I'm seeing more of the past than of the present, and I know there's some good, modern-day stuff out there so I'm going to try really hard to find it and bring it to this column. Fondly looking back on the past every now and then is fine, but stop using nostalgia as a crutch. Life was not necessarily better just because Knight Rider and ALF were on the air. There's a great episode of Teen Titans Go! that kinda slams things like the aforementioned Stranger Things in its title alone: "Nostalgia Is Not A Substitute for An Actual Story". Words to live by.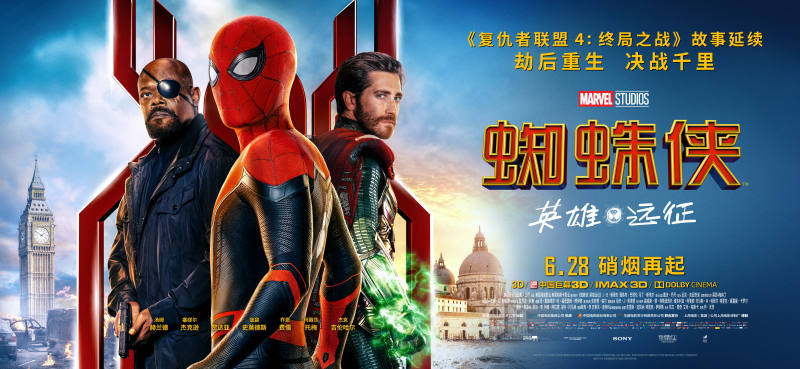 So, I saw Spider-Man: Far From Home a few weeks ago, but it was the first MCU film in years that I didn't see on opening night. Maybe back to Thor: The Dark World? Anyway, I really enjoyed it, even though I'm burnt out on the MCU. There's pre-Endgame and post-Endgame, and the world seems a bit less magical post-Endgame. I don't have a ton of gripes about it, except for the fact that it does not, in fact, set up the multiverse. I mean, I don't doubt that there is one, but this movie was sold as "The Snap introduced the concept of the multiverse", and that was not true. Plus, I need to watch it again because the end credits (not the mid credits) scene kinda changes how you look at the movie. It answers some questions while posing a few others. I love the actors and the characters, though, and I don't really have many fanboy nitpicks about the film. I may have been more passionate about it 2 weeks ago, but that's the stuff of hot takes, so I'm glad I got to sit on it a bit before writing about it.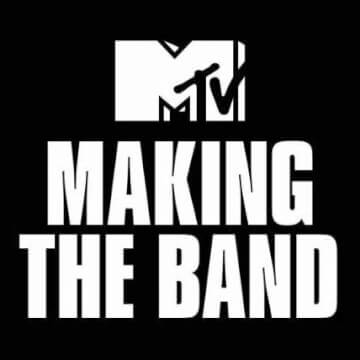 Diddy (is that what he's going by this week?) announced on Instagram that music reality show Making The Band would be returning. If you don't remember, the show gave us such chart-topping acts as O-Town and…O-Town. In fact, there were 2 eras of MTB: The original ABC/MTV version, produced by Lou Pearlman, which saw the creation of boyband O-Town, and then the Diddy/MTV version, which gave us hip hop group Da Band, R&B male group Day26, solo artist Donnie Klang, and girl group Danity Kane (There must've been some contractual thing that every group had to start with "D"). Looking at that list, I think you can figure out which era was more successful. So, excuse me if I'm not too excited to see what Diddy's got cooking for this revival.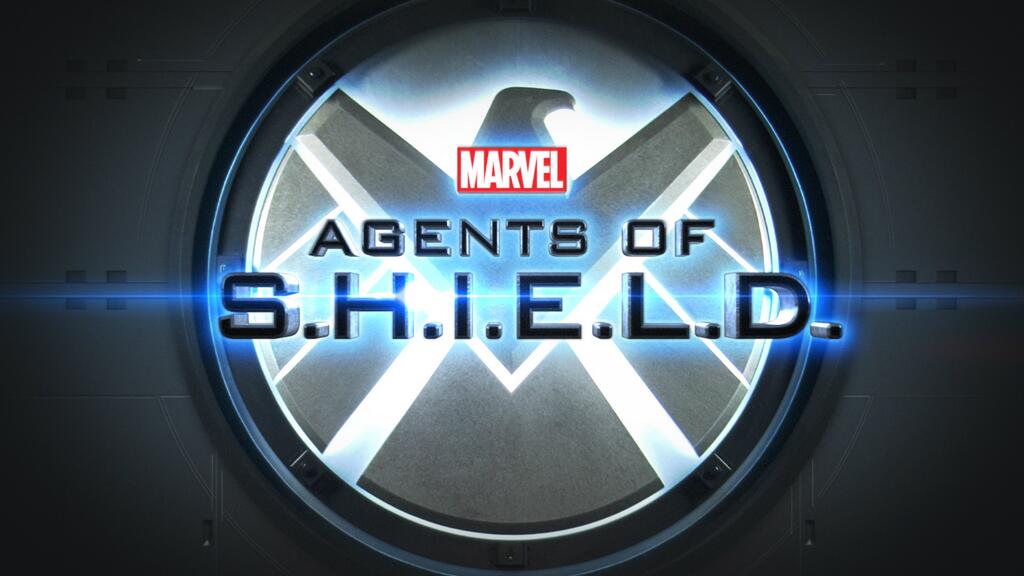 Elsewhere in the TV world, it was announced yesterday that next season would be the last for Marvel's Agents of S.H.I.E.LD. As one of the biggest cheerleaders of the notion of "Guys, this show is really in the MCU!", I have to say that it lost me when it refused to acknowledge the events of Infinity War/Endgame. Yes, I understand that they weren't sure when ABC was going to air this season, but that's not good enough for me. In a perfect world, this season of S.H.I.E.L.D. would have been set during the five year post-Snap world. It would've been interesting to see S.H.I.E.L.D. as the main line of defense in a world that has lost all hope. Instead, they decided to do their own thing, thereby establishing a different timeline for the show. So, as far as I'm concerned, the Agents of S.H.I.E.L.D. ended last season, with Coulson and May on the beach together. I haven't even given it a chance since then because, good or not, I'm a guy who only likes to invest in things that "matter" in the grand scheme of things, and AoS no longer fits that description.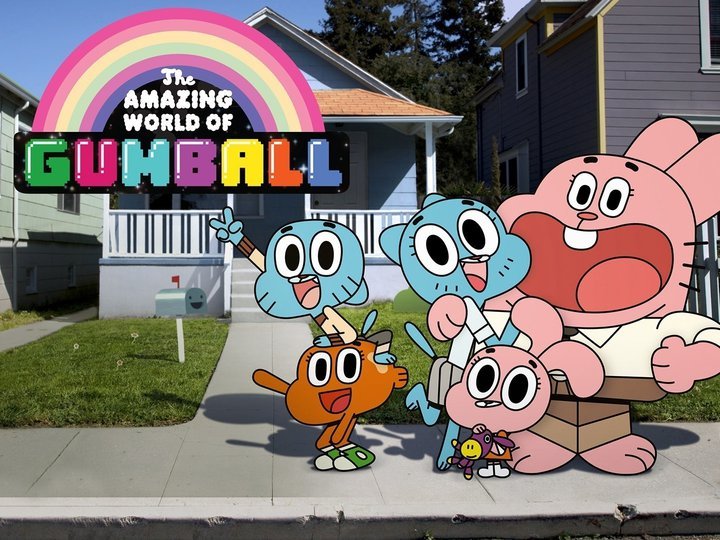 Speaking of shows ending, it caught me by surprise a few weeks ago to learn that the episode of The Amazing World of Gumball that I'd just watched was actually its series finale. To make matters worse, Cartoon Network had failed to promote it as such. I only realized it after the creator tweeted some art, thanking the crew, and a little Googling later, I found out that was it. The End. I figure, considering that Gumball is about 40% of their schedule, Cartoon Network can't really afford to make it known that there's nothing left in the tank. Still, while people complain (rightfully so) about Cartoon Network's scheduling practices, I stand by the opinion that Gumball was one of the smartest shows on television. There's a great episode about privilege and the "glass ceiling". There's a scathing episode about homeschooling flat earthers. There's even a House of Cards parody. For all of its wackiness, there was a lot of heart and intelligence in that show. The episode "The Choices" is just as emotional as the opening of Up! It also doesn't help matters that the episode was a cliffhanger, insinuating that something bad was headed to the town of Elmore. There are talks that a movie might happen, which would tie things up, but I've learned not to put much stock in the "wrap up movie" promise. So, let's pour one out for Gumball, Darwin, Anais, Mr Dad, and Nicole. May you forever live on in reruns.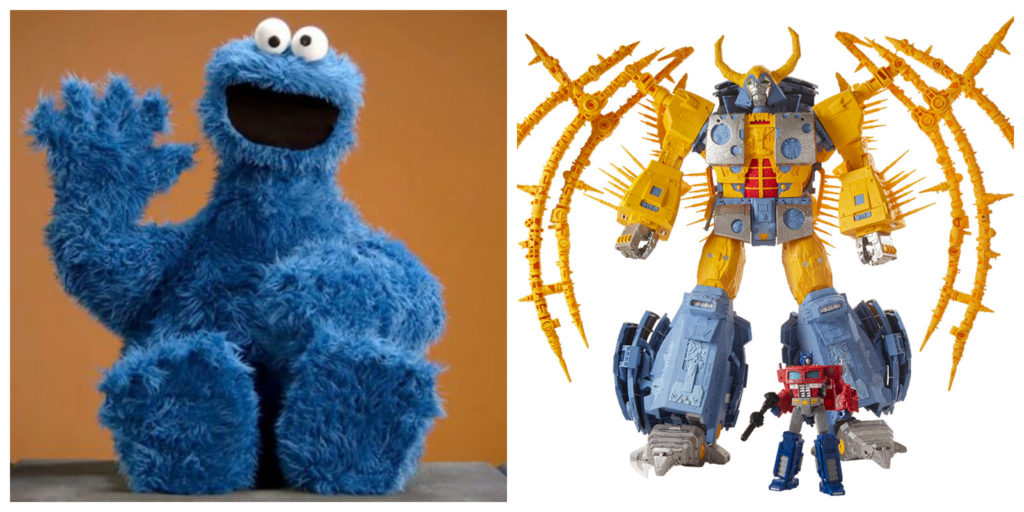 Out in the toy world, we got our first looks at 2 high-end products that require fan input to make them a reality. For those not in the know, Hasbro has a concept called HasLab, where they run a crowdfunded, Kickstarter-like model to fund products that wouldn't normally make it to stores, either because of size or price point. The first HasLab item was the Star Wars Jabba's Sail Barge, which clocked in around $500. Despite that price, it was pretty popular amongst Star Wars toy collectors. Well, last week, Hasbro debuted the next HasLab item, which took folks by surprise: a $300 Cookie Monster doll. While it seems they've nailed the googly-eye tech, it's surprising that there aren't any animatronics given the price tag. As you can probably imagine, this didn't sit well with "hardline" toy fans, so they had their day this week, when Hasbro also revealed the Titans scale Transformers Unicron, which will cost about $575. That mother is HUGE, and most of my timeline is all "I wish I could afford it…" There's even a hole on the back in which I'm CERTAIN some fans will be inserting their penises. However, as I said on Twitter, for $575, I'd be disappointed if you DIDN'T fuck it!  I'm just glad HasLab focuses on properties I don't care about. It'll be a different story when they're like "Here's a 6″ scale Avengers Tower." Then you'll see me on the news, after I've robbed a check-cashing joint.
Trailer Park
The King's Man
Originally called Kingsman: the Great Game, this is the prequel to the Kingsman franchise, and I'm pretty excited. I loved the first movie, though still haven't watched the second. This one, however, seems to be playing it more straight than the past 2 installments, as I don't see the same brand of humor in it. That's not necessarily a bad thing, though, as some of the humor was really distracting in the first one (the whole bit about Eggsy "buggering" the blonde at the end comes to mind). Not sure I'll see this one in the theater, but we'll see.

Legend of the White Dragon
Former Power Ranger Jason David Frank just can't give up the ghost, so here he is, trying to fund a Kickstarter for what's basically Mighty Public Domain Rangers. It was one thing when it was just JDF, but now there's a cottage industry of former Rangers who just can't seem to shake the morpher. And they're ALL in this film. Now, I don't do Kickstarters anymore because I've been burned too much, but I'll definitely watch this if it's funded. It's apparently a "movie", but I'll bet it's one of those things that's gonna clock in at an hour when all is said and done. That's not a movie. That's a "special". If a movie is an LP, this thing will be an EP.

Teen Titans Go! vs. Teen Titans
Yeah, I know this was teased at the end of Teen Titans Go to the Movies, but I'm left wondering: Who's this for? I find there is very little crossover between audiences for both shows, and this certainly isn't the "return" that Teen Titans fans were expecting. If I were a fan of the original Teen Titans show (which I'm not), I'd kinda find this whole enterprise offensive. Hell, as a fan of Teen Titans Go! I find the whole thing offensive. I also find it interesting that it's straight to DVD. It's not like it's worthy of a box office release, but considering it is the "return" of that incarnation of the team, I figured DC/WB would've found some special way to debut it. I no longer buy those DC direct to DVD movies, so I don't know how I'm ever gonna see it unless Cartoon Network decides to air it one Saturday (which wouldn't be that much of a surprise).
Jay & Silent Bob Reboot
"Daddy, put me in a movie! A real movie. Not some shit like Yoga Hosers!" Man, I'm old enough to remember when Harley Quinn Smith was born, and now she's in her dad's vanity project. It's funny how all the "stars" from the last Jay & Silent Bob movie are has beens now. I guess that's the joke, huh? And please don't make me have to look at 2019 Shannon Elizabeth! See, this is what I was talking about earlier, about digging up the past! Anyway, I'll see it, but not in a theater unless I somehow decide to try to go to that traveling roadshow thing they're doing.
Top Gun: Maverick
Does this movie hold the record for longest amount of time between sequels, featuring the original star? It's GOT to, right? Anyway, I have no real affinity for the original, but this kinda got me curious. I always thought Top Gun 2 was gonna be about Maverick instructing the next generation of flyboys. Instead, it's just about some 50 year old dude who doesn't know how to land the plane. I guess you'd pretty much have to see this one on the big screen, with all the planes doing plane shit and stuff.
CATS
Um, so many confusing and conflicting emotions inside…
Things You Might Have Missed This Week
Netflix has decided to remove the controversial suicide scene from season 1 of 13 Reasons Why, which I guess would be 1 reason why I'd not want to waste my time watching this series, seeing as how that's what the whole thing is about.
Comic writer/artist/Deadpool creator Rob Liefeld will be doing a G.I. Joe Snake-Eyes comic, so queue up all your "He can't draw feet" jokes!
"Mumblecore" screenwriter Greta Gerwig is reportedly writing Margot Robbie's Barbie movie that'll never be made.
Controversial country star Lil Nas X came out as gay to cap off Pride Month, which really shouldn't come as a surprise to anyone who knew that he was kicked off Twitter back in the day for violating the terms of service with a Nicki Minaj stan account.
Hasbro is apparently preparing to reboot the Power Rangers movie franchise with an entirely new cast from the one that starred in the underperforming 2017 outing.
Black UK actress Lashana Lynch will reportedly play 007 in Bond25, which will require Daniel Craig's James Bond to come out of retirement. And the folks, of course, are losing their shit. Or so the Russian bots would lead us to believe!
Call up your alcoholic uncle, because his favorite show, Nash Bridges, is being revived with Don Johnson for USA Network!
Someone needs to rein in America's White Trash Food Scientists as, between Burger King's $1 tacos and KFC's Cheetos Sandwich, the nation's colons don't stand a chance!
This is 5 years old, but I just discovered it yesterday, so now you have to join me on this adventure:

Unless you've been living under a rock (or in an ICE cage), then you couldn't get through this week without coming into contact with the FaceApp. Somewhere, on one of your social media feeds, you saw someone laughing along to a pic of them looking like some elderly ghoul. I say that because nobody looked *good*. I hate to break it to you, but you're all gonna age poorly, looking like Miss Jane Pittman. I didn't join in the fun because it just seemed too…easy. You're just letting this random ass app access your photo for…what? To see what you'd look like as a baby? I already have baby pics for that. To see what you'd look like as a woman? Yeah, I'm not about to catfish anybody any time soon. So, it certainly didn't come as a surprise to me when it was revealed that the app was developed by our good friends, the Russians.
Wireless Lab is the Russian company that created the app, and Lord only knows what's going to happen from that. It's been reported that it accesses your entire camera roll and not just the pics you're editing. And take a gander at the terms of service:
You grant FaceApp a perpetual, irrevocable, nonexclusive, royalty-free, worldwide, fully-paid, transferable sub-licensable license to use, reproduce, modify, adapt, publish, translate, create derivative works from, distribute, publicly perform and display your User Content and any name, username or likeness provided in connection with your User Content in all media formats and channels now known or later developed, without compensation to you. When you post or otherwise share User Content on or through our Services, you understand that your User Content and any associated information (such as your [username], location or profile photo) will be visible to the public.
Some folks thought the app would be used to hone facial recognition software, but this seems far worse. You'll notice I haven't included any pics with this entry. Yeah, I'm not gonna be a party to that. I've been pretty vocal about the fact that I don't believe in privacy. It's why all my screennames are my real name. Anyone can get anything they want about you if they try hard enough. I recognize this, but I'm not going to make it easy for them. We live in a world where folks will record an entire sex tape on their phones, willingly give access to the camera to a random ass app, and then get surprised when their sex tape "leaks". Not so good at the math, are we? We complain about "privacy", but we have open mics in our homes just to turn on the lamp 'cause, well, "it's way over there".
A friend online mentioned that there are other apps with far worse ToS than FaceApp, but that they weren't getting nearly as much attention. That may be true, but that doesn't make it right. Plus, the other sites probably give you an experience to make it worthwhile. I always say Michael Jackson got off all those years because he gave the world Thriller. Same situation here. Facebook's ToS are pretty bad, but it at least allows me to stalk strangers and look at pics of my enemies' ugly kids. To me, there's a worthwhile trade-off there. Not with FaceApp.
If there's a pic of me floating around out there it's because someone uploaded one, but it sure as Hell wasn't me. If the Russians want my secrets, they're gonna have to do it the old fashioned way: get me into a motel room, and film me being peed on by one of their whores as a means of extortion. It won't be from FaceApp. Still, can't knock the hustle, so that's why FaceApp had the West Week Ever.
Also, before we wrap up here, this week marks the 16th anniversary of the site. While I know that absolutely none of you have been along for the ride all 16 years, I appreciate each and every one of you who has jumped on along the way. If we're being real, it only got "good" about 10 years ago, but there's some good H&M drama in the early days if you're into that sort of thing. Either way, this started as a means to pass the time when I got my first boring ass job. And here we are, many boring ass jobs later, and I don't know what I'd do without it. Sure, I'll take the occasional break – either when pop culture fails to produce OR I fear I'm about to burn some bridges – but I always come back. As long as there's at least one of you out there, I'll always come back. And probably even after that last one of you gives up. This is because I don't know how to quit. So, this is my way of saying you'll never be rid of me. Muhuhahahahahahahaha! But seriously, thanks for giving me something to look forward to every Friday.