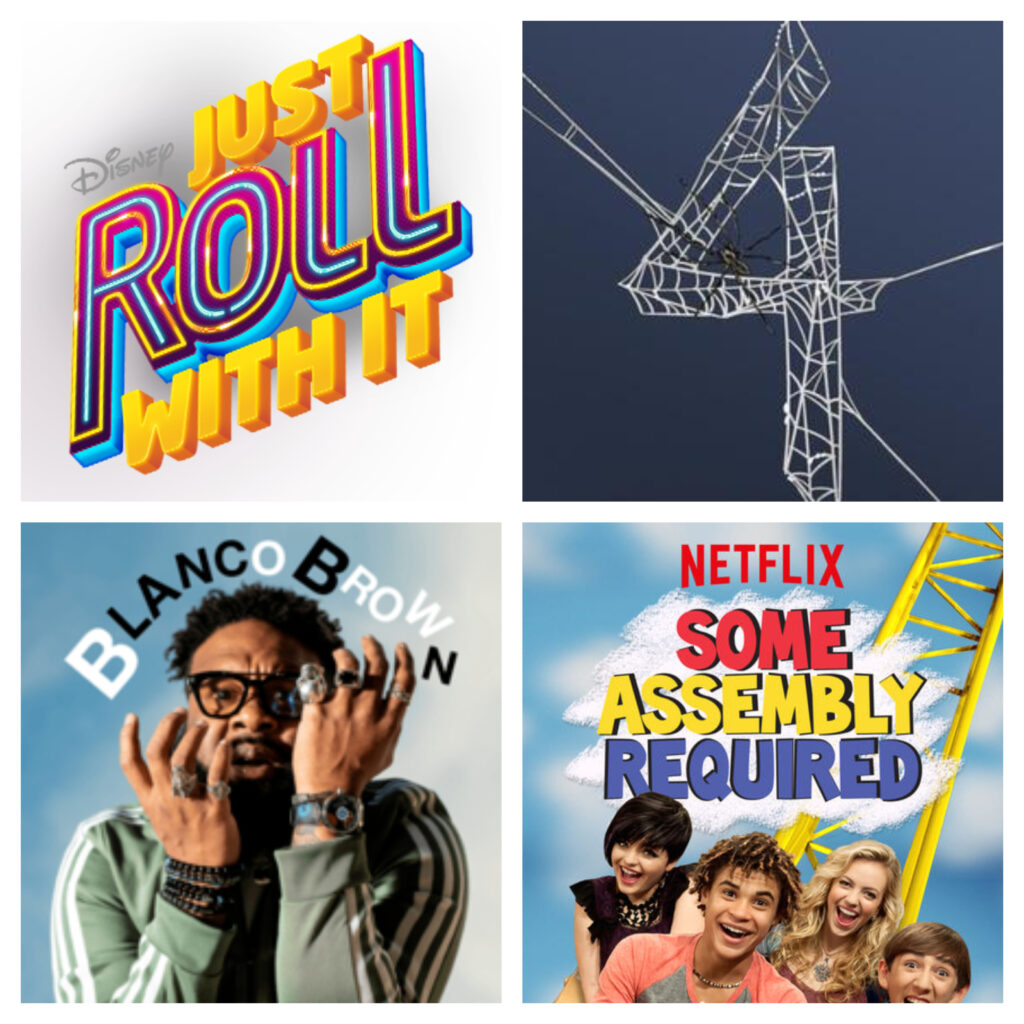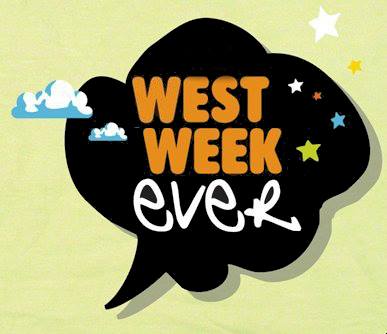 Hi! Are you there, readers? It's me, Will. Yeah, I took a month off. I just wasn't that excited about anything in popular culture, and you know the saying "If you can't say anything nice…" I mean, it felt like folks were losing their shit over upside down Whoppers and a re-release of a soda that was universally hated, and I just didn't understand why. Still, if you say anything, you're a "hater", so I decided to "just let people enjoy things".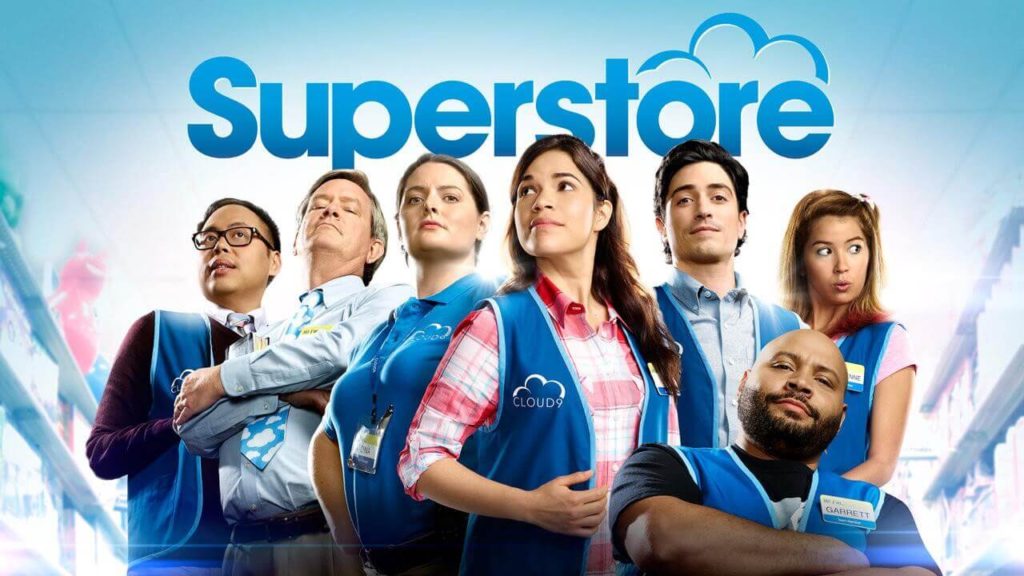 So, what have I been up to since I've been gone. Well, I've been rewatching NBC's Superstore from the beginning. I usually don't understand how folks have time to *rewatch* things in this day and age when there are always about 6 shows on everyone's To Watch List. This came down to logistics. I've been trying to clean my basement, and I don't have cable down there. I do, however, have a Fire Stick and the NBC app, so that led me to Superstore – a show I've always loved, but seemed to have missed some episodes here and there. Anyway, if you've ever worked retail, it speaks directly to your soul. Plus, I hung out once with Ben Feldman – the actor who plays Jonah – because he's a friend of a friend from college. Yeah, I'm namedropping. I figure when I'm done with Superstore, I'll double back to Brooklyn Nine-Nine. It's something to do until this season of The Good Place hits Netflix.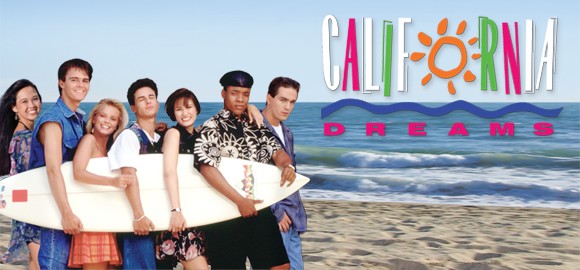 Another thing I've been doing is watching a lot of teen sitcoms. If you're new here, then I should probably let you know I was obsessed with TNBC growing up. I'm that rare person who loved California Dreams more than Saved by the Bell, and I prefer The New Class to SBTB original recipe. I watched all those Saturday morning shows, and I miss them the way other folks miss Saturday morning cartoons. That said, Nick and Disney Channel stepped in to fill that void, but it's a little weirder because those shows skew younger. TNBC was all high school stuff, but Disney and Nick are middle school aged, yet applying the same "weight" to storylines as the high school shows. It's kind of funny because everyone knows that nothing in middle school matters. It's MIDDLE SCHOOL! Still, they drop a smoothie on their fanny pack, and somehow get a 22-minute plot out of it.
Now, before you think I'm some kind of R. Kelly, I'm watching these shows because I'm a terrible parent, and I let my 4-year old choose her own entertainment. She has no idea what's going on. She just likes watching tweens do shit because she's dying to grow up. Last night, she came into my bedroom and said "This place is SICK!" I was like "Do you even know what that means?" And she was sheepishly like "I dunno." Anyway, since I want to know what she's watching, I end up watching too.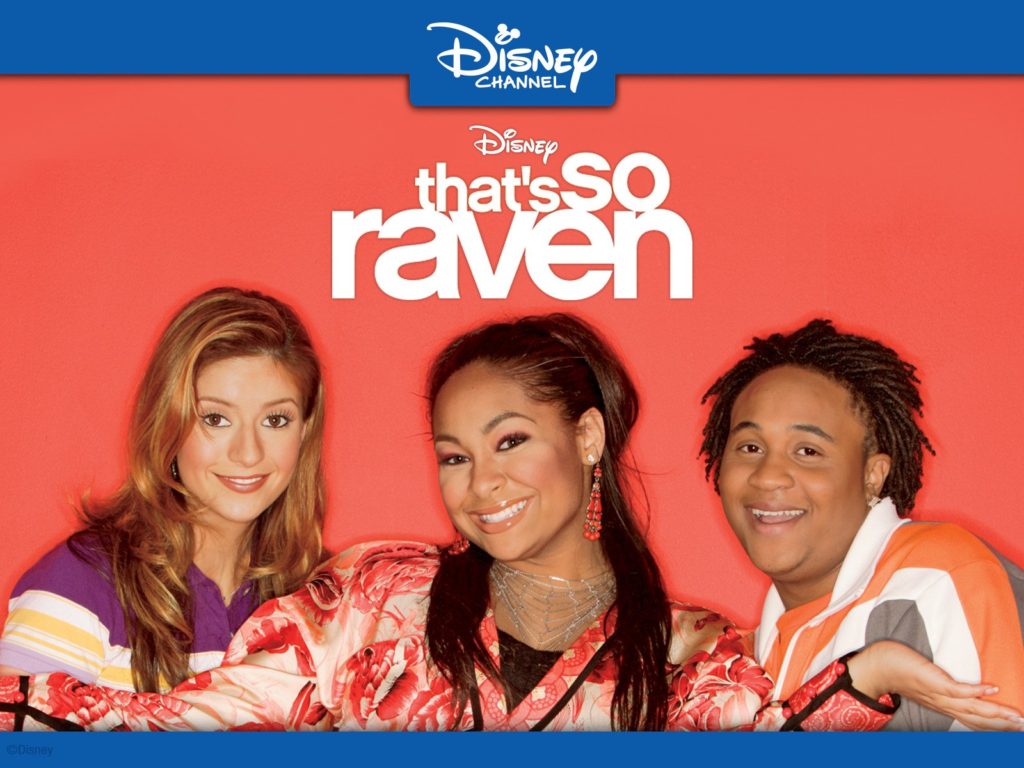 When did live action kids shows become so convoluted?! When we were younger, it was enough to say "These kids are in high school". That was it. That's all you needed to know. California Dreams came along, and it was "These kids are in high school, and they're in a band." Fine. But then Disney Channel came along and just kinda lost their minds. It really all goes back to That's So Raven, back in 2003. If you never saw it, Raven-Symoné played Raven Baxter, a regular high schooler – WHO HAD GLIMPSES OF THE FUTURE! HUH?! Yeah, Raven would have these half-assed psychic visions, but not really know the context of them. And hilarity would ensue! I guess kids loved that shit, 'cause it lasted 5 seasons, and it's even back as the sequel series Raven's Home.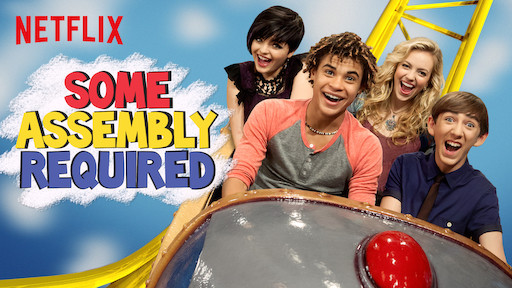 One show my oldest is really into right now is Some Assembly Required, which was a Canadian show that is now considered a "Netflix Original". A 14 year old kid sues a toy company when a defective chemistry set blows up his house, and he wins the toy company. So, it's a teen sitcom about him and his friends running this toy company, while the former owner schemes to get it back from him. I really like the show because it combines my love of dumb TV with my love of toys. Still, though, I'm like "When do these kids go to school?" and "What are the legal ramifications of something like this?" Meanwhile, my daughter is all "Look, they're dressed like cupcakes!" It's the little things.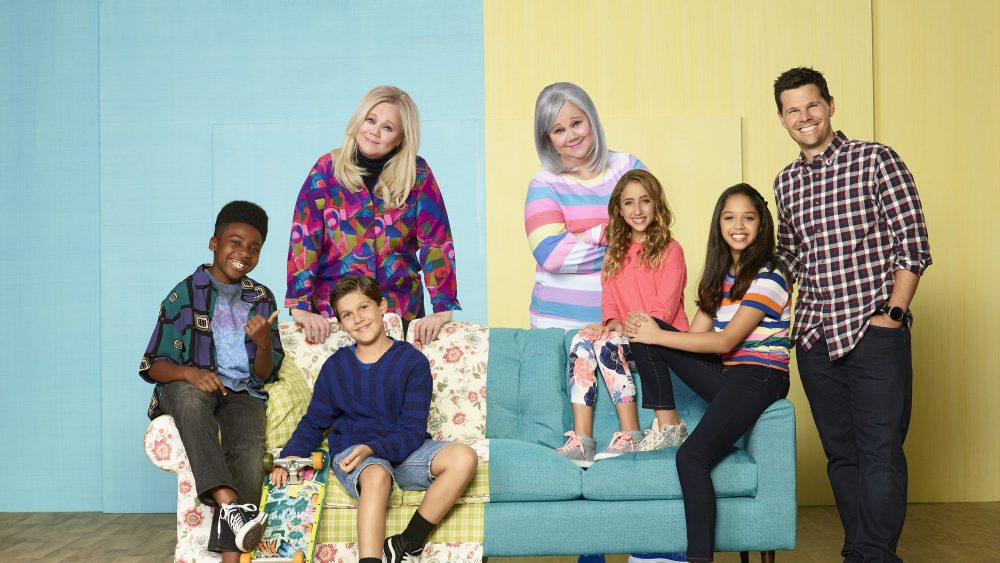 Another one we've watched is Sydney to the Max, on Disney Channel. Sydney is a tween who lives with her widower father, Max, and grandma, played by Caroline Rhea. Its so sad to see Sabrina's thicc aunt now playing grandma roles, but time marches on. Sydney and her friend Ava get into wacky adventures, and they're contrasted by flashbacks to 1992 where her dad and his best friend Leo get into wacky adventures. On paper, it's meant to show how certain things are timeless, regardless of the generation. However, in the episodes I've watched, the Sydney/Ava stories have very little to do with the Max/Leo stories. It's kinda interesting to see a show lose its way during its first season. I get what they wanted to do, but the execution doesn't really work. Still, it's an enjoyable show, and a few episodes have been directed by Topanga herself, Danielle Fishel.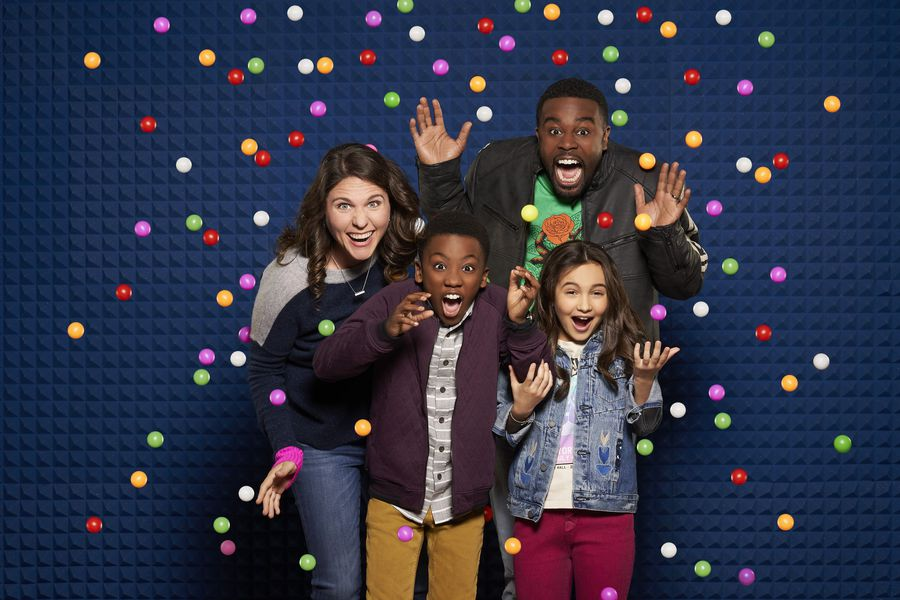 There's one Disney Channel series, though, where I was like "OK, you've finally gone too far." Officially premiering this week, Just Roll With It is a show about an interracial blended family. Black Dad with son marries White Mom with daughter, and the kids have to learn to embrace their new existence as siblings. This could've been an interesting premise, and considering the strides Disney made with gay representation in Andi Mack, I was curious to see how/if they'd tackle the interracial thing here. Sure, Andi Mack is a drama, and this is a sitcom, but laughter is a good "foot in the door" for an agenda. Well, they threw out any sort of seriousness with the show by adding a certain conceit: there are certain scenes where the audience gets to decide what happens to the family. The story is just moving along, and then this air horn goes off. The audience is, then, given 3 choices of what they want to happen in the scene, regardless of what the scene is about. In the premiere, it was a heartfelt scene where the kids tell each other they've got their back, as they're now siblings. Meanwhile, the audience decides that this should happen during an earthquake, so the set rocks back and forth, throwing the cast from side to side as they try to deliver their lines. I get that it's this "Anything Can Happen!" improv vibe, but it's so dumb that I actually HOPE they avoid anything with meaning. I don't want a very special episode where dad gets pulled over by the cops, and then the audience decides that everyone should speak in Pig Latin.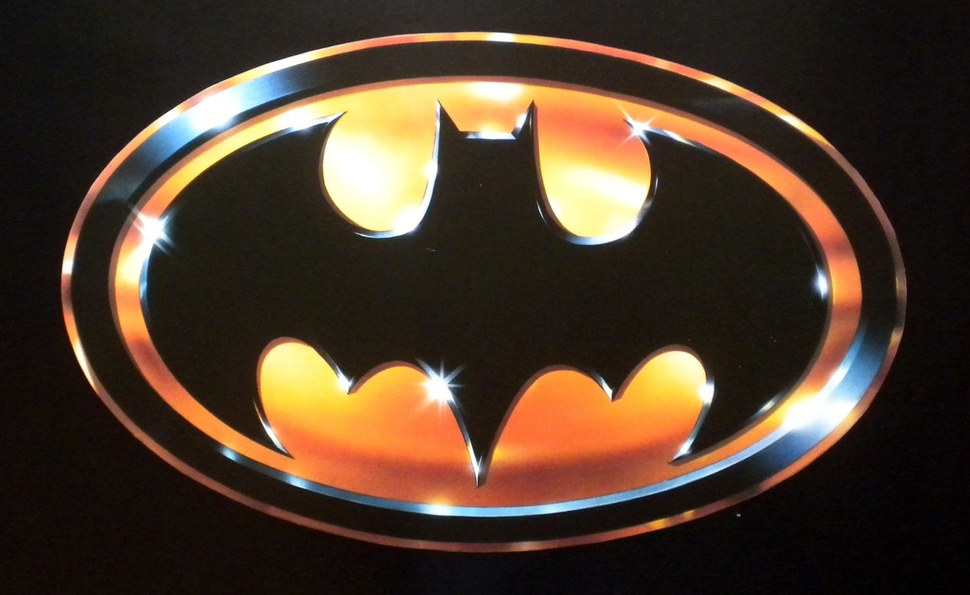 Anyway, I also joined my buddies @chapmanrunner and @HorrorMovieBBQ to celebrate the 30th anniversary of Batman (1989). It was a fun podcast, where you might learn a dark secret about me! Give it a listen here.
So, that's where I've been. Guess we ought to look at some pop culture news, huh?
Trailer Park
Bad Trip
I actually love everyone in this, but there's no way I'd pay money to see it. This is one of those things where you end up watching it on MTV at 1 AM and hope they haven't edited out the best stuff.
Things You Might Have Missed This Week
In its quest to unseat the undeserving Avatar, the majestic Avengers: Endgame will be re-released in theaters with additional footage.
The Today Show celebrated 25 years in Studio 1A, but in their video package Matt Lauer was retconned from existence.
A Daily Beast article reminded the world that piece of shit Max Landis is still a piece of shit.
Fresh off the cancellation of Fox's The Passage, Mark-Paul Gosselaar has been cast as the dad in ABC's Mixed-ish, after Anders Holm was let go after the pilot was picked up.
DC Comics confirmed the rumor that the Vertigo imprint would be going away, with all imprints moving under the DC Comics brand, with age recommendations
After speculation ran wild that Marvel would be adapting Sam Raimi's script for the unmade Spider-Man 4, in comic form, the announcement was actually something less interesting: J.J. Abrams, and son Henry, will be writing a 5-issue Spider-Man miniseries debuting in September. I know we're supposed to be excited about this, but it really just feels like Successful Director Uses Connections to Secure Job for Son.
By now, everyone has heard of Lil Nas X and his song "Old Town Road". Hell, I even wrote about it. Well, the Black invasion of country music didn't end there. As I said on Twitter, we've cracked the code. We took the White House, and we're coming for the Waffle House! The next artist you should familiarize yourself with is Blanco Brown, whose song/dance The Git Up is about to invade your family reunion.
I heard an interview with Blanco this week, and he seemed like a real cool dude. Plus, he can SANG! Seriously, if you hear him sing Sam Cooke's "A Change Is Gonna Come", you'll wonder why he's doing novelty songs like this. Anyway, you've got to find your joy in life, and this brought me joy, so I'm giving Blanco Brown the West Week Ever.