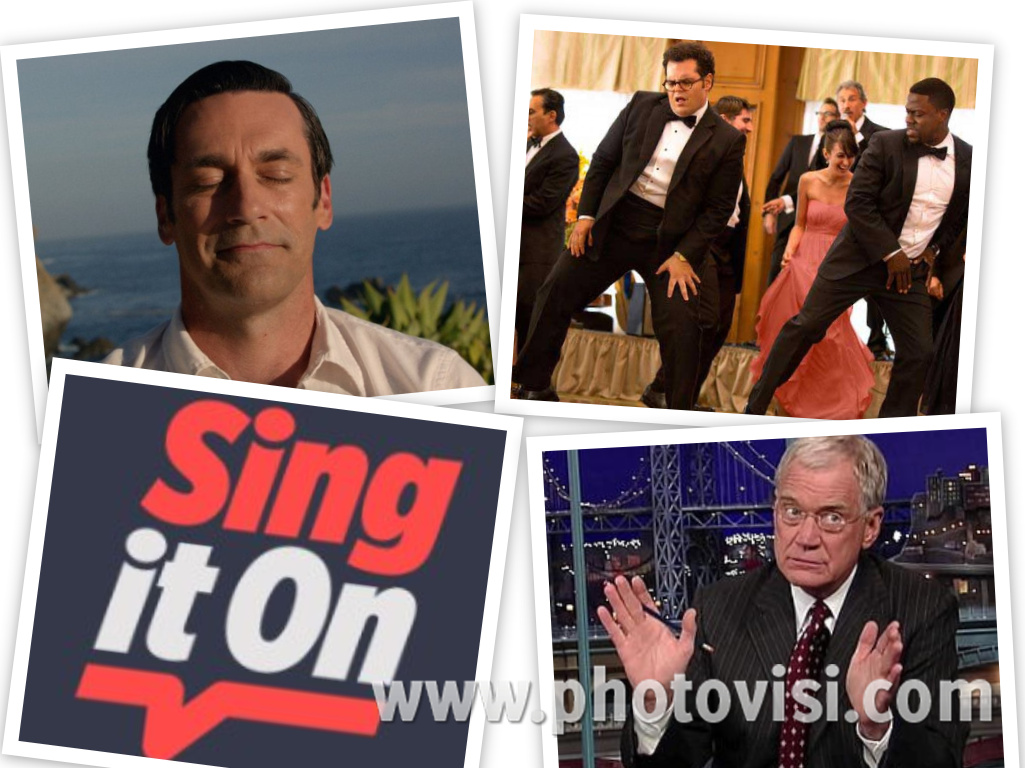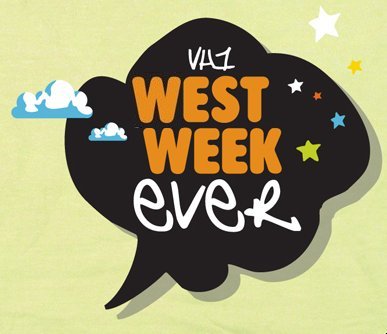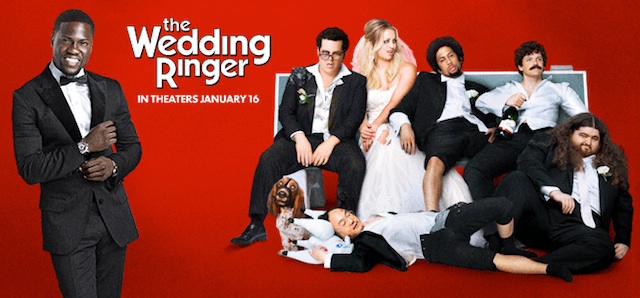 So, this week I watched The Wedding Ringer. Let me be clear – I had no intention of watching this movie. However, I signed up for Redbox alerts, and I ended up with a promo code for a free rental. When I got to the machine, there were so many movies that I wanted that I kinda panicked. As a result, I picked The Wedding Ringer before I really thought it through. I like Kevin Hart, but I have an irrational dislike for Josh Gad. I'm not really sure why, but it dates back to NBC's failed 1600 Penn. Anyway, if you're not familiar with the movie, Gad is a successful lawyer who has no friends due to his workaholic nature. So, with his wedding coming up, he realizes he doesn't have anyone to be his best man and groomsmen. Enter Hart, who plays a professional best man for people in similar situations. Gad pays him $50,000 to pretend to be his best friend and best man. And then hilarity ensues. A lot of folks said that they preferred this movie the first time, when it was called Hitch and starred Will Smith. I never saw that movie, though, so that didn't color my experience. I really enjoyed it. Like, really. So much so that I've forgiven Gad for all past transgressions. It's not gonna win an Oscar or anything, but it was pretty funny, and everyone did a good job in their roles.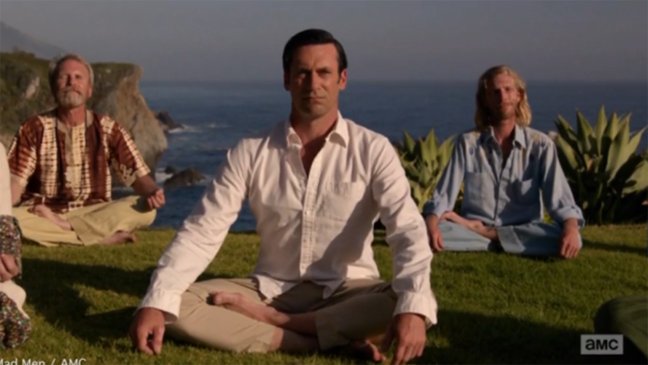 On TV, this week saw the series finale of Mad Men. Considering the show was such a critical darling, I didn't see a lot of fanfare surrounding the end. I didn't notice any of the stars doing the late night talk show route or anything. Did I miss something? Anyway, I liked the episode well enough, but it felt superfluous. Had the series ended with last week's episode, I probably would've felt a lot better about the ending. I'm still processing my thoughts on the episode, but it feels like the kind of thing that I'll appreciate once some time passes. Anyway, I was honored to join Corey for the final MadCast ever, where we discussed the episode in more detail, so you should definitely check it out. Apparently, according to one commentor, we took the "hipster route" when discussing the episode, whatever that means…

Meanwhile on TV, I caught the premiere of Sing It On, which airs on Pop (formerly TV Guide Network). Produced by John Legend, the show follows 5 collegiate a cappella groups on their road to compete in the International Championship of Collegiate A Cappella (ICCA). Legend is one of the few of us who actually made it big, so he's probably a good choice to be behind the show. That said,  the show is filled with insufferable brats. I sat there wondering, "Was I ever like that?" One group said that they consider their members to be at least a 7 on the Hot or Not scale. I got so fed up with their personalities that I didn't even make it through the first episode. Looking back on my a cappella days, the whole thing should be fun. These people become your family and your social outlet, but there's nothing worse than a group whose sole purpose is to dominate the ICCAs. Trust me, as I've been there. I can't imagine how these kids are gonna feel when they look back on this experience through the lens of what will be a forgotten reality show. It's kinda sad, really.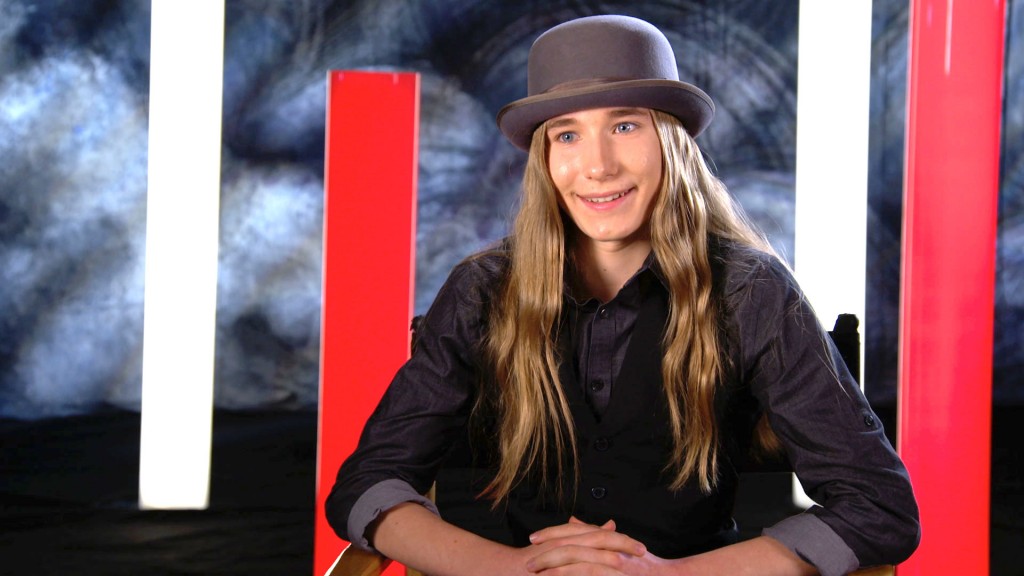 Speaking of disappointing musical reality shows, Sawyer Fredericks won The Voice this week. Not only does he have the eyes of a soulless automaton, but his win also reinforces the White Guys With Guitars conspiracy theory that they're the only ones who can win reality competitions these days. My pick for the win was Meghan Linsey, and I still think she'll have a brighter future than Sawyer. Regardless, winners of The Voice don't go anywhere. In 8 seasons, they have yet to create a household name.
Meanwhile, I realized that we'll never get my dream season of American Idol: the All-Star Deathmatch. I had this idea a few years ago, and I'd still like to see it happen. You round up all of the Idols of the past 14 seasons and pit them against each other. Ultimately, the quest would be to find the greatest Idol of all time. Some of them will go fairly early, but can you imagine Kelly Clarkson going against Carrie Underwood? That would be amazing television, but of course no one is willing to put their hard-fought career on the line for what's essentially a reality show parlor trick. I still think it'd be a great season, though.
In movie news, potential concept art leaked for the zords in the Power Rangers film reboot. Based on the text on the pics, these appear to be concept art of the Pink Ranger's Pterodactyl Zord. Honestly, it looks pretty cool, and it's way more detail than I expected them to put into this movie. I just hope it's not brazenly CGI like in the first movie.  These are being snatched down everywhere, thanks to Lionsgate and Saban, so I'll either get a traffic boost and/or a cease and desist. Let's see what happens!
UPDATE: Photos removed. See this post for explanation!
I'm not sure how many of you remember, but a few years back, I had this quest to become Everyone's Favorite Blerd. That was before every Black kid and his sister was using that word. Then, I realized I'd never achieve that goal as long as Andre, The Black Nerd existed. He's everyone's favorite blerd, and I have to recognize that. But this week, I actually got on his radar. This exchange happened on Twitter:

Damn right!
Anyway, I thought that would be the end of it, but then this happened:

*Schoolgirl giggles* OMG! Andre knows who I am! And he thinks I'm cool! If only we could combine our powers somehow…
Things You Might Have Missed This Week
–Thrift Justice: YSE – Holy Deal, Batman!
-Netflix announced that BoJack Horseman season 2 will debut July 17th
-Alfonso Ribeiro was announced as the new host of America's Funniest Videos
Links I Loved
Highlights from the AC Boardwalk Con! – Dinosaur Dracula
That Time the Avengers Hung Out with David Letterman – The Robot's Pajamas
AC Boardwalk Con Adventure Part 1 – The Sexy Armpit
Summer Swap 2015 – AEIOU and Sometimes Why
In the late night wars, I have to admit that I was Team Jay. Yes, even after the Conan debacle. At the end of the day, Jay didn't screw over Conan, but rather NBC screwed them both over. For some reason, David Letterman's humor just never really connected with me. Still, I realize that his show was a late night institution that will never be replaced. Wednesday night was his final show, and I originally planned on skipping it. As fans spent the day tweeting about all he had meant to them, I just didn't feel worthy to partake in the festivities. After all, I had backed the wrong horse. Then, as the minutes ticked away, I realized that I was missing history and I'd probably regret it.
I turned on The Late Show just in time to catch the final Top 10 List performed by 10 of the show's favorite and most frequent guests. The likes of Alec Baldwin, Jerry Seinfeld, Tina Fey and more, came out to deliver their lines for the last time. I remarked on Twitter that it was funny that we had mini onstage reunions of Seinfeld (Jerry and Julia Louis-Dreyfus), 30 Rock (Tina Fey and Alec Baldwin), and SNL40 (everyone else), yet nobody acted like they even knew each other – let alone worked on successful shows together. It was somewhat strange, but it just put more emphasis on that fact that the night belonged to Dave.
David Letterman was an institution. If you were promoting a project, you either did The Tonight Show or you did "Letterman". This was true for 33 years, over 2 different networks. I could become an overnight success tomorrow, but I'll never get the chance to say that I was on Letterman. That thought just made me kinda sad. Stephen Colbert will be sitting behind the desk in the coming months, but it won't be the same. The late night format is nowhere near what it used to be, and it's sorely in need of some diversity. Letterman himself said that he would've recommended a woman or a Black person, but he was not consulted about his successor. What I'm saying is that I don't think there'll be another late night host who's at it for 30 years. The format just isn't going to sustain that kind of longevity anymore. Leno did some fill-ins on The Tonight Show before Carson officially retired, but Letterman was at it much longer. In terms of sheer longevity, there was only one king of late night, and that was David Letterman. I may not have always gotten his humor, but I understood his impact. And for that, David Letterman had the West Week Ever.