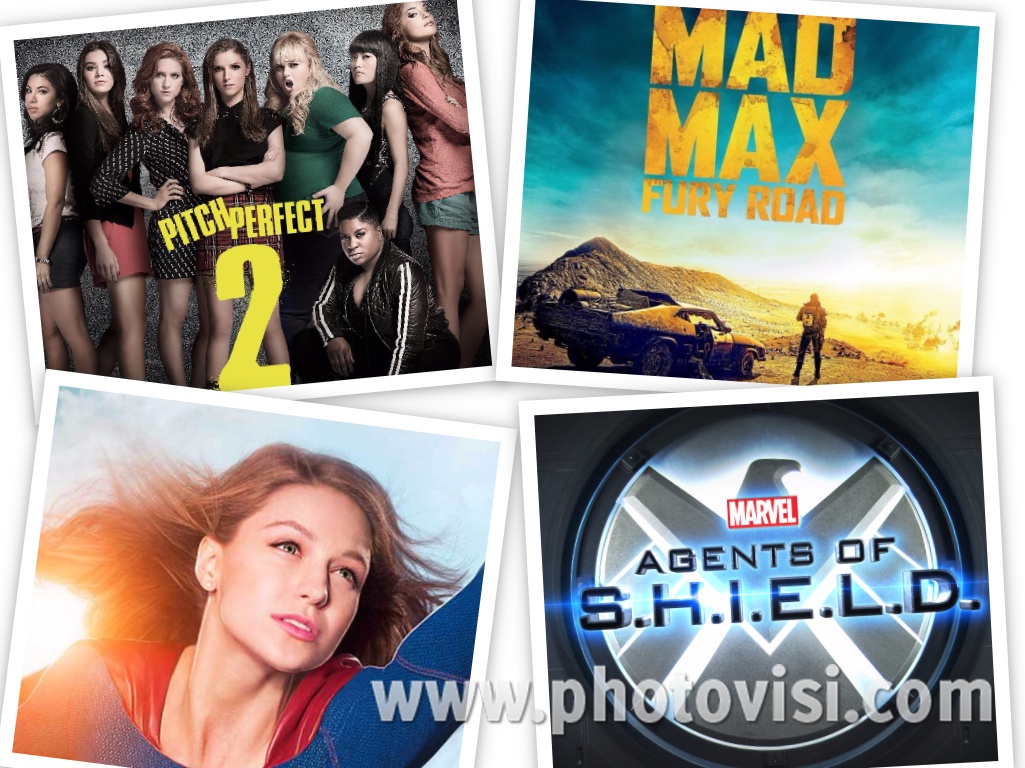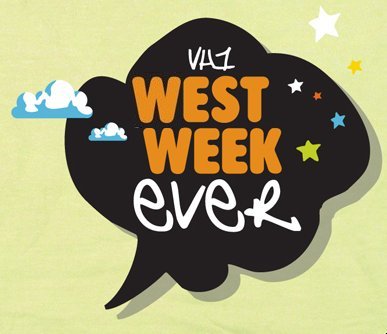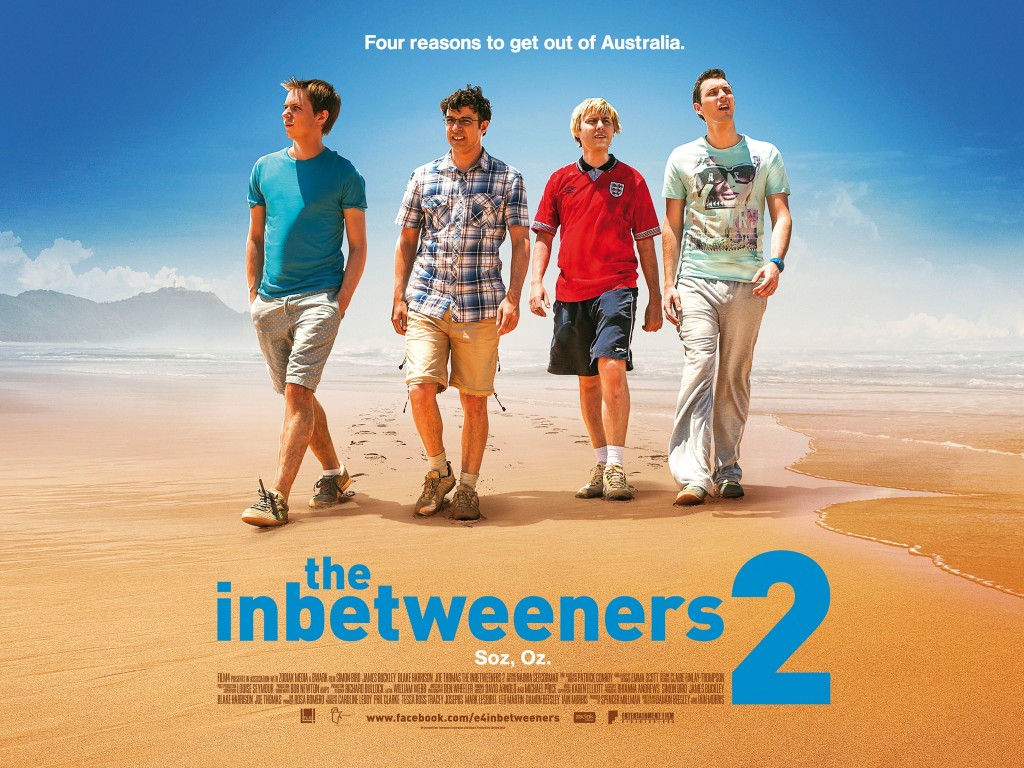 I watched a LOT of stuff this week, so let's get to it, shall we? First up, I watched The Inbetweeners 2 – a sequel to both The Inbetweeners Movie and The Inbetweeners television series. In case you're not familiar, the UK series follows the teenage antics of friends Will, Simon, Neil, and Jay. Will's the obnoxious one (with a hot mom), Simon's the lovestruck one, Neil's the dumb one, and Jay's the horny one. It's sort of like a British American Pie, but raunchier. In the last movie, they went on holiday to Crete before all going off to university. Well, this time around, Will, Simon and Neil decide to use their Easter break to go surprise Jay, who's doing a gap year in Australia. And hilarity ensues. Will chases after a girl, while Simon finds himself accidentally engaged to his shrew of a girlfriend. Neil's hoping to get a job as a dolphin trainer, while Jay's true reason for being in Australia comes to light. Oh, and it includes the grossest water slide sequence you'll ever see. Trust me. Anyway, when it comes to The Inbetweeners, I love the whole franchise (including the lackluster US version that aired on MTV a couple of years ago), so I highly recommend this movie. Both are on Netflix, so check them out!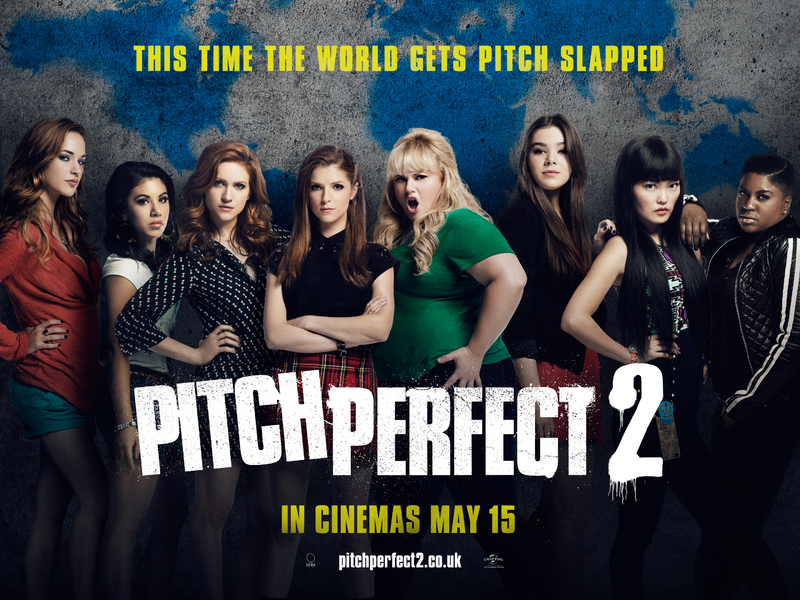 Sticking with comedies, I rented Pitch Perfect 2 from Redbox. Why did people hate this movie again? People I respect have said that this was one of the worst sequels to what was an amazing first movie. I actually disagree. Maybe it's like me and Ghostbusters 2, where I think I liked this one better than the first. Sure, it doesn't have the whole arc of Becca getting to college, joining the group, and turning it around. Sure, Skylar Astin was sorely underused. And sure, Hailee Steinfeld doesn't really have a breakout moment to shine. I get all of that. But the core of the movie spoke to me. The Barden Bellas have been a hot commodity since the events of the first movie, and most of those girls are now seniors. As they get ready to go out into the world, a few of them are scared because they don't know what the future holds. Sure, they were big shit in college, but will that mean anything in the "real world"? This whole thing spoke to me because I lived that life.
For those who've been here before, take a bathroom break. For those who are newish, here's my backstory: in college, I was part of an all-male group at Cornell called Last Call. You know the competition that the Bellas won in the first Pitch Perfect? We came in second at that very competition. We performed on The Today Show, and were kind of a big deal – as far as early '00s collegiate a cappella goes (i.e. not very far). If I were Al Bundy, that's my "Four touchdowns in a single game". I didn't know what was gonna happen after graduation, and would I still be "Will West: Black Guy Who Sings Lean On Me"? I graduated and survived. I've got a wife and kid and the whole nine yards. But I'm not sure I've felt as *important* in the years since that all ended. Wow, that's really sad…
Anyway, Pitch Perfect 2 deals with the Bellas as they get ready to embark on the same path. Will they still matter? What kind of legacy are they leaving behind? What did their time in the group even mean? I can understand that a lot of this is really "inside baseball" for folks who couldn't give 2 shits about the laughable world of singing nonsense syllables, but I think writer Kay Cannon knows her shit, and did a good job getting all of that in the script. I thought the jokes were hilarious, and I'd pay for a commentary track of nothing by John Michael Higgins and Elizabeth Banks judging the whole movie. Surprisingly, as much as I know "laypeople" love the first movie, I've actually never discussed the franchise with any a cappella alumni. I'd be curious to know how they felt about everything conveyed by the movies – especially the stuff in this second installment. The folks who raved about the first movie seemed to have been universally let down by this movie, but it still did well enough for Universal to greenlight Pitch Perfect 3, and it was announced this week that Elizabeth Banks would be back to direct. Despite what you may have heard, I'd still really recommend this film.

Speaking of Pitch Perfect, I got a tweet favorited by Kether Donohue, one of the Bellas from the first film. She's now a costar on FXX's You're The Worst – a great show to check out if you're not already watching it.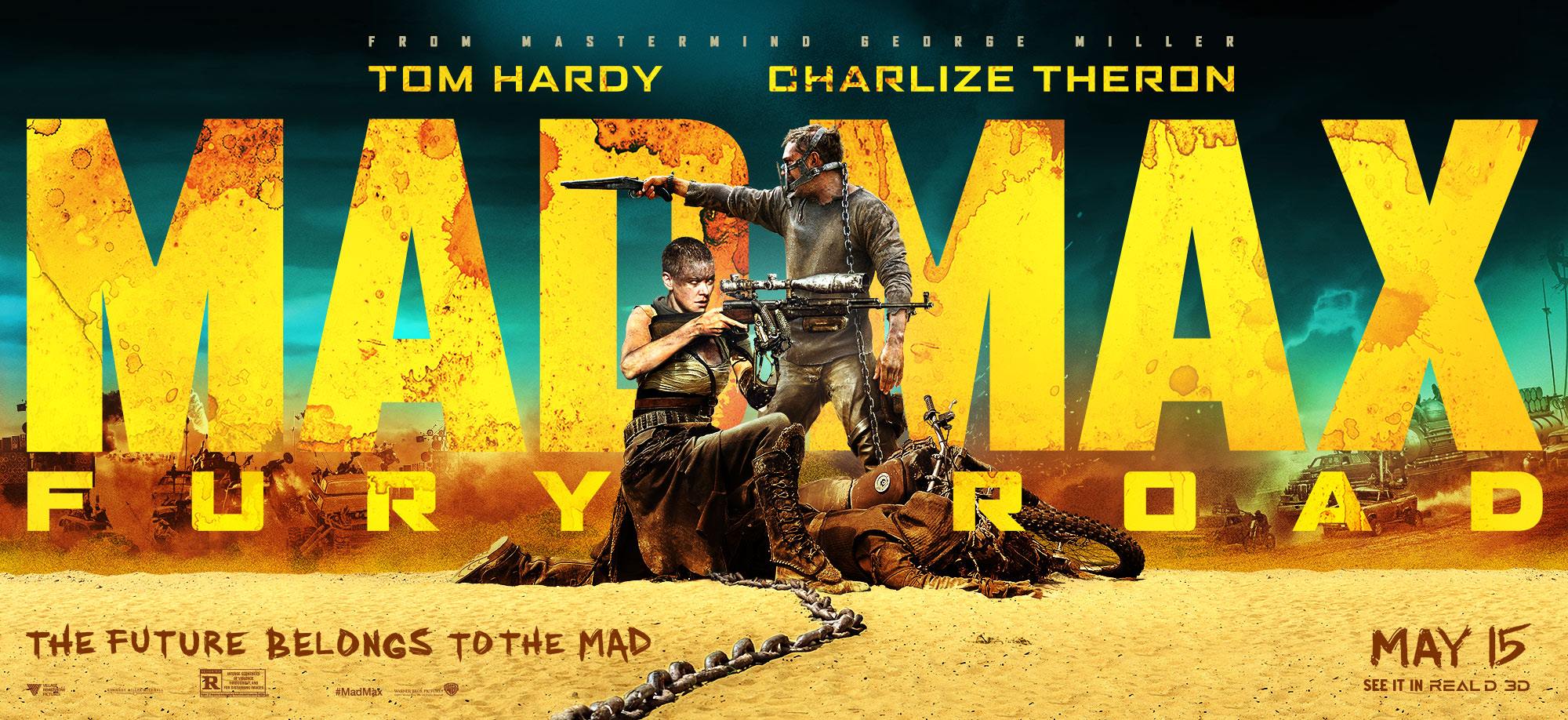 While at Redbox, I picked up Mad Max: Fury Road. I'd heard nothing but praises about this movie, so I figured it was time for me to check it out. About 5 minutes into it, I started thinking "What the Hell did I just sign up for?" I was really lost with the intro with the Warboys and Valhalla and Immortan Joe. Then I gradually got into it. OK, Furiosa's gone rogue. Got it. And she's got Immortan Joe's brides. Got it. And they're on the Cannonball Run. Got it. In the end, I really enjoyed the film, but I'm not sure I get ALL the hype. It's a visually stunning movie, and the plot was strong enough. I wasn't blown away, though, which is what I'd expected from everything I heard. Plus, I've got a question: how many of those old bitches were there? I swear, when Furiosa met them in the desert, there were about 5. When the final battle took place, though, they were coming out of the woodwork. I swear, like, 14 old ladies got killed! Anyway, I enjoyed it, and I'd watch it again, but I don't see why everyone just fell in love with it. Maybe I needed to see it on the big screen.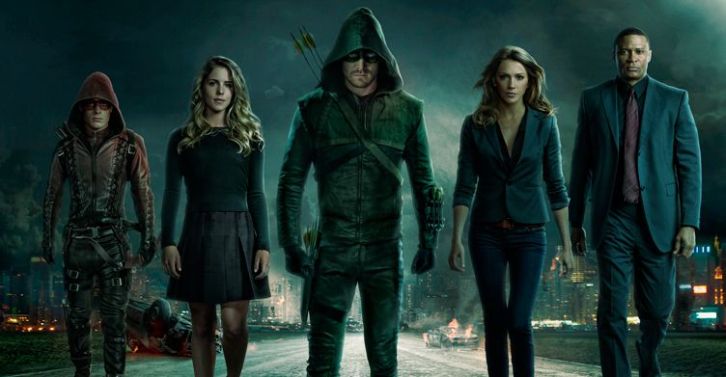 On the Netflix front, I finally caught up with Arrow. I'd been watching it On Demand, but dropped it with about 9 episodes left in the season. I think it was because I was unhappy with the whole Ra's Al Ghul arc. I mean, *SPOILER ALERT* if you're going to kill Oliver, let him stay dead longer than ONE episode. Drag that shit out to get the emotional mileage out of it! *END SPOILER*. It's too bad I bailed when I did, though, as the series got pretty good after that tomfoolery. When he was Superman, I never thought I'd like Brandon Routh, but he's so good as Ray Palmer. I still can't stand Laurel and those hands of hers (seriously, look at her hands sometime). The season finale would've made a pretty good series finale had it not only been season 3. You knew that happy ending couldn't last, and that Oliver would be back. Sadly, though, I don't like what he has become by the beginning of season 4. Oliver's happy and living the domesticated life with Felicity in the suburbs. When he gets called back to Star City (it's been rebranded now), he decides to pretend that The Arrow is dead, and that he's a new hero taking his place, called Green Arrow. He even has something of a press conference to announce the change.
My problem with Arrow, however, is that Oliver doesn't seem to know who he is anymore. At the end of the 3rd season, he basically said that he couldn't be Oliver Queen OR The Arrow anymore. He had to figure how to be the changed person that he'd become. My problem, though, is that he's happy now, and I think it's throwing him off his game. I mean, this is the guy who defeated The Demon's Head so, theoretically, he really shouldn't be letting common street thugs get the jump on him anymore. Maybe it's signalling a tonal shift, but I thought Oliver thrived in the darkness. It's one of the Batman tropes that they've applied to the show since the beginning. Oliver can't be happy, as that would get in the way of his mission. But right now, he seems to be a man without a mission. So, where does that leave him? Apparently that means announcing his candidacy for mayor of Star City. I'm somewhat surprised to see them adapt this storyline so soon (especially since Oliver wins the election in the comics), but if it somehow leads him back to the old Arrow that we know and love, then I'm all for it. We've seen Oliver evolve in the past. During the first season, he was a killer. During the second and third, he was a vigilante. Now, he wants to be a hero – one that inspires people. But at what cost?
It seems like they're gonna have Oliver fighting more metas this season, as they added the McGuffin of a high speed train between Star and Central Cities. So now metas have a quick way to leave Flash territory and land on Green Arrow turf. Like I mentioned before, Oliver shouldn't be able to be taken down by street toughs anymore, so they really are gonna need to amp up his rogues gallery. Looks like they're borrowing more from Batman, as Anarky has joined the party. A lot of this just feels like setup for the midseason Legends of Tomorrow, but I hope Arrow becomes a bit more cohesive in upcoming episodes.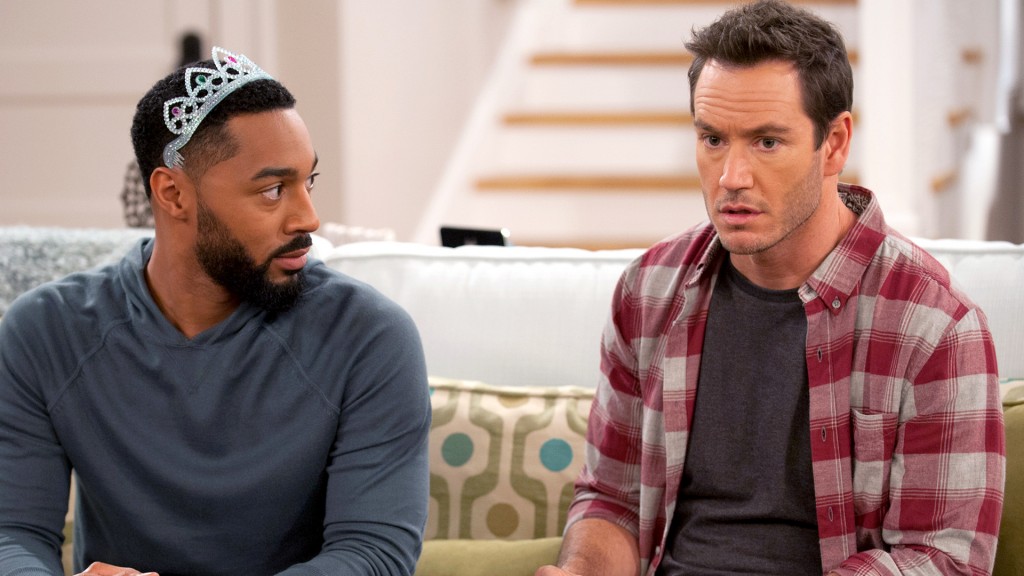 We're almost 2 months into the new television season, yet we still haven't witnessed that first heralded cancellation. No network seems to want to be first, so they're "unofficially" canceling their shows by cutting their episode orders. Once those eps are done, that's it. At that point, there's no need to really announce a cancellation, as the ep order had already been made known. At the moment, Fox has cut the episode order for Minority Report, ABC has cut the order for Blood & Oil, and NBC has cut the order for The Player and Truth Be Told. TV critic Daniel Feinberg likes to talk about The Mulaney Line, which was the low ratings point at which Fox's Mulaney hovered until it was cancelled. If a show's ratings fall below the Mulaney Line, then everyone involved should be worried. For Fox, that would include Minority Report and Sleepy Hollow. For CBS, that's CSI:Cyber. ABC actually doesn't have any, but Blood & Oil's close. NBC's are the ones for which they're already cut the episode orders. Oddly enough, every show on The CW is under the line except for The Flash and Arrow. The other CW shows don't have to worry, though, 'cause there seem to be different rules for that network. I still think the first official cancellation will come from NBC, especially since Truth Be Told had one of the lowest-rated in-season premieres in history.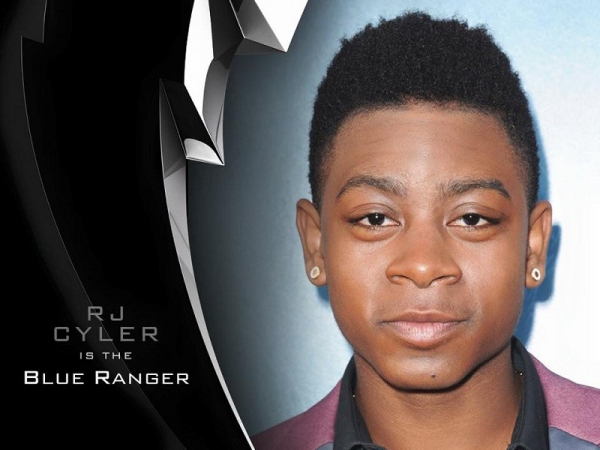 After I posted last week's West Week Ever, the official Power Rangers Twitter account announced that RJ Cyler had been cast as the Blue Ranger in the upcoming Power Rangers movie. Well, this week, it was revealed why the characters have been referred to by the Ranger colors and not character names. Originally, it had been reported that they would retain the civilian names used in Mighty Morphin Power Rangers, but it now appears that they will have new names. The new names are as follows:
– Callum Oliver – The Red Ranger/Tyrannosaurus
– Priya Patel – The Pink Ranger/Pterodactyl
– Brian Olson – The Blue Ranger/Triceratops
– Oscar Fernandez – The Black Ranger/Mastodon
– Teyana Jones – The Yellow Ranger/Sabretooth Tiger
That's four, count 'em, FOUR Rangers of color! Plus, I find it interesting that the Red Ranger's last name is that same one as Tommy, the former Green/White/Red/Black Ranger. Also, the movie will now be called Saban's Power Rangers. Yeah, that's terrible. I can hear it now: "What the Hell is a Say-ban?!" I understand wanting to put your brand on something, but that's just not the time or the place. The budget is reported to be around $35 million. The movie will be released in 2017.
On the music front, Adele released "Hello", her first single since 2012's "Skyfall". The track did not disappoint, and the video broke Taylor Swift's record for the most views (27.7 million, to be exact) in a 24-hour period. Her third album, 25, will be released next month, and she'll also be the musical guest on the November 21st episode of Saturday Night Live.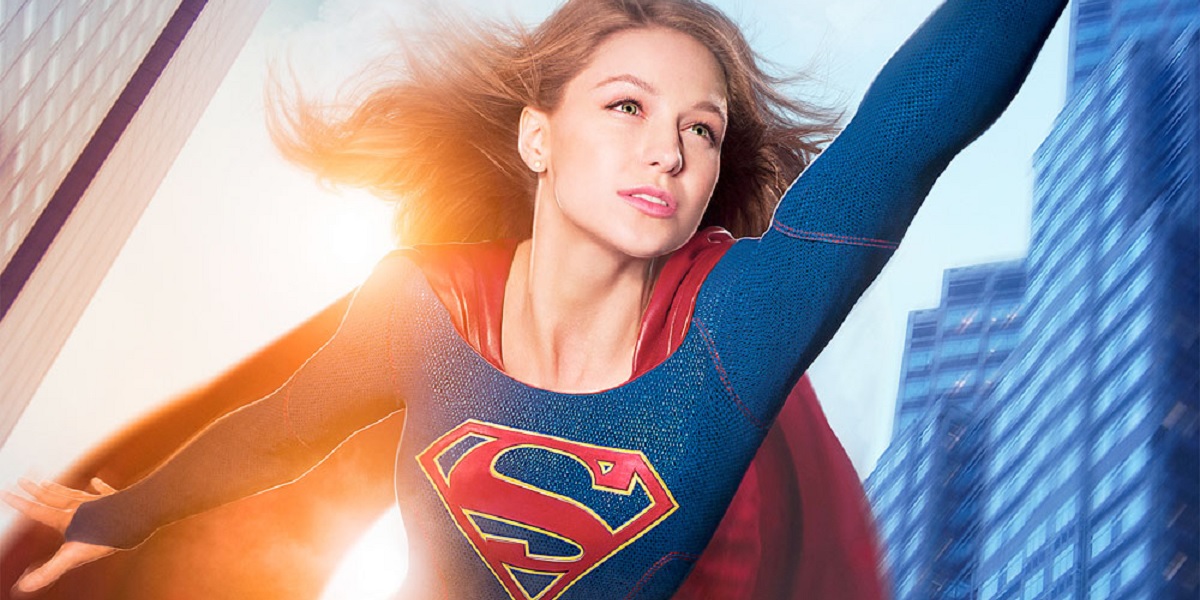 The biggest debut of the week, however, had to be CBS's Supergirl. As the highest rated superhero premiere since 2000, and tying NBC's Blindspot as the highest-rated debut of the season, everyone was talking about Kara Zor-El. I've heard nothing but great things about the show, and folks are very optimistic about its future. I didn't see it, however. I already outlined my reasons why last week. Still, I'm glad to see it's a success, as that can only mean more good things down the pipeline.
Links I Loved
Halloween Web – Kevin Hellions – AEIOU…and Sometimes Why
8 Mysterious Facts About Ghostwriter – Mental Floss
May The Force Friday Toys Be With You – The Nerds of Color
What Happens When Actors Leave High-School-TV Shows? – Vulture
Horror Month 2015, Day 20: Scream – The Robot's Pajamas
This Swedish DJ Created the Template for Modern Pop. Why Have You Never Heard of Him? – Slate
A Wild Weekend In Florida – Storify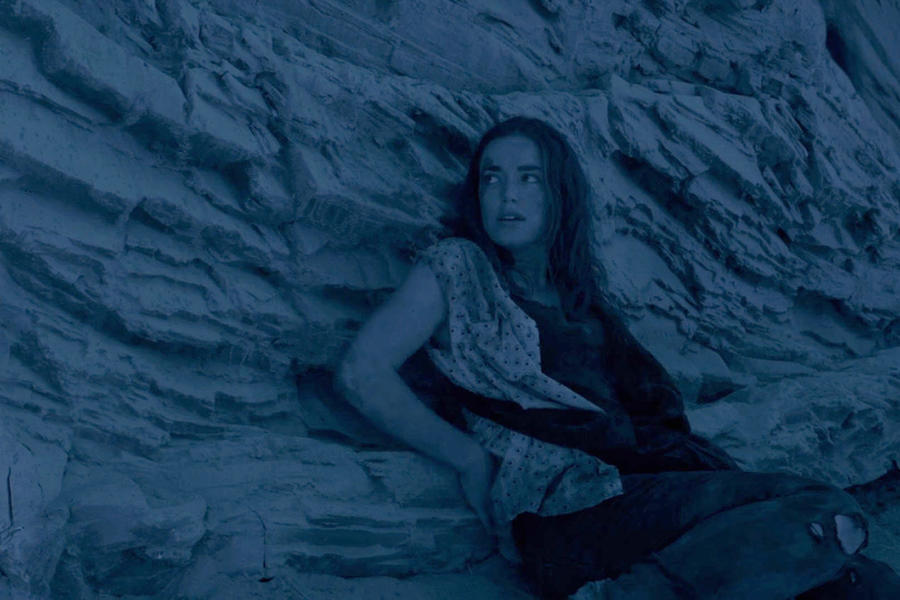 Some folks will probably think this honor should've gone to Supergirl, but I just couldn't do it. After all, I didn't watch it, so I couldn't really weigh in for myself. The hype was definitely there, but it didn't quite make the cut for the *best* thing of the week. No, that credit goes to something that sort of came out of left field. Yes, I'm talking about Agents of S.H.I.E.L.D. I think part of my surprise is due to the fact that I used to think nothing could save this show. I figured it would teeter along the line of mediocrity and somehow eke out about 3 or 4 seasons before Disney finally pulled the plug. Then, this season began. I mean, it actually started getting better after the Agent Carter break last winter, but it really got good this season. Focusing on the Inhumans – a race of aliens about whom I've never given a shit – I was preparing for the worst. Ugh, I'd be forced to continue watching this show because I'm a Marvel Zombie, and I don't know how to quit anything. That's what I was thinking, at least. And then, as I watched the episodes, I started to really get into the show. It's come so far from what it was during its first season, and I almost can't believe how good it's gotten. The final proof, however, came during this week's episode.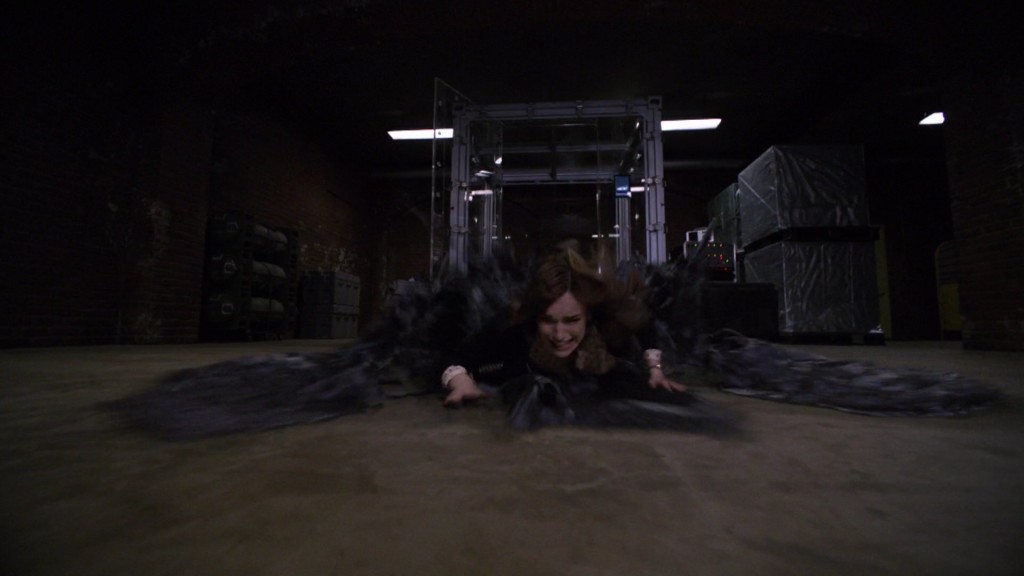 At the end of last season's finale, Agent Simmons was swallowed up by a Kree monolith and was presumed M.I.A. Well, this season we learned that the monolith was actually a portal to another planet. They spent the first couple of episodes this season trying to figure out how to get her back, and once they succeeded, something was noticeably wrong with her. This week's episode finally showed us what happened to her during the 6 months that she'd been gone. It was an intimate episode with only 2 actors. Elizabeth Henstridge gave an amazing performance as a castaway trying to survive on an alien world. I won't spoil the episode for anyone who hasn't seen it, but it is, without a doubt, my favorite episode of the entire series. When you see it, you'll see what I'm talking about. So, for blowing me away with how much it has improved, and for delivering one of the best hours of television I've seen in a long time, Marvel's Agents of S.H.I.E.L.D. had the West Week Ever.