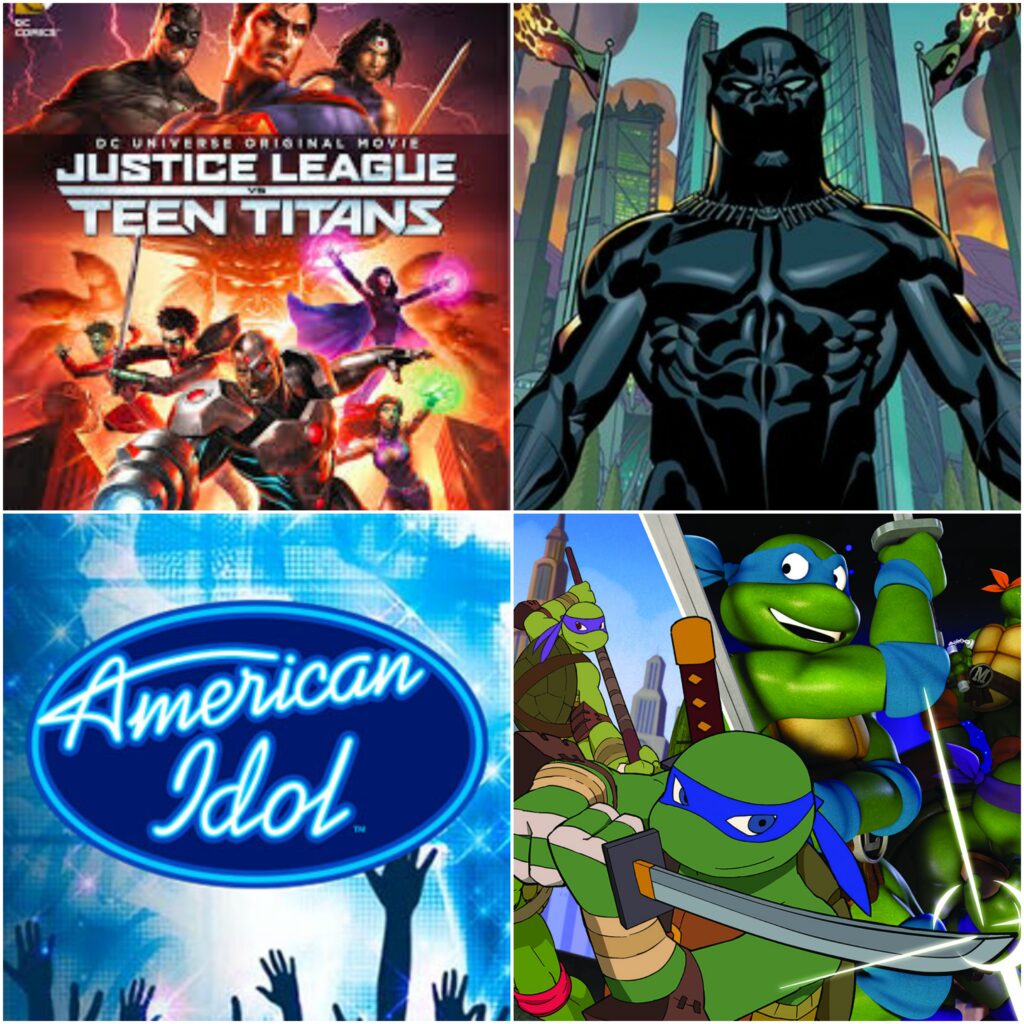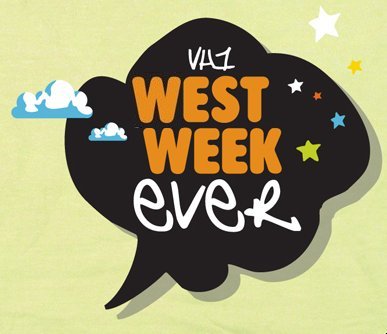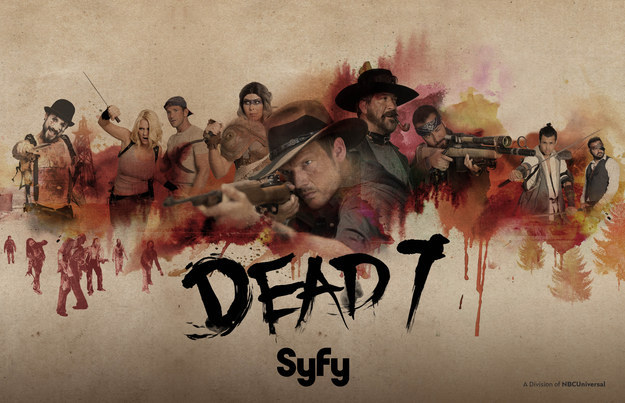 First up, I watched Dead 7 last Friday night. If y'all remember, it's the zombie western starring former boyband members. Written by Backstreet Boys' Nick Carter, it also starred Howie Dorough (BSB), AJ McLean (BSB), Joey Fatone (*NSYNC), Chris Kirkpatrick (*NSYNC), and Jeff Timmons (98 Degrees). This movie was a MESS. Now, I do have a confession to make: I forgot it was coming on until some folks tweeted me about it, so I missed the first 25 minutes. So, once I turned it on, I was LOST! I don't know why people were zombies or "copperheads", I'm still not clear why copperhead teeth are used as currency, and I don't get why they were so hellbent on killing MadTV's Debra Wilson. All I know is that the acting was HORRIBLE (UPDATE: After writing this, I went back and watched the first half hour. Yup, still lost). This being an Asylum film, I expected something "so bad it's good", like the tongue in cheek Sharknado franchise. Instead, they played this pretty straight, which was to its detriment. Sure, Fatone's Whiskey Joe was basically comic relief, but he really didn't fit the tone of the rest of the movie. The best part of the movie was the end, where everyone was dead except Nick Carter's wife (What? You weren't gonna watch it!). So, hopefully that means they can't try to make a sequel. At the end of the day, it just felt like a bad April Fool's joke. Still, we did get a decent collaboration track out of it: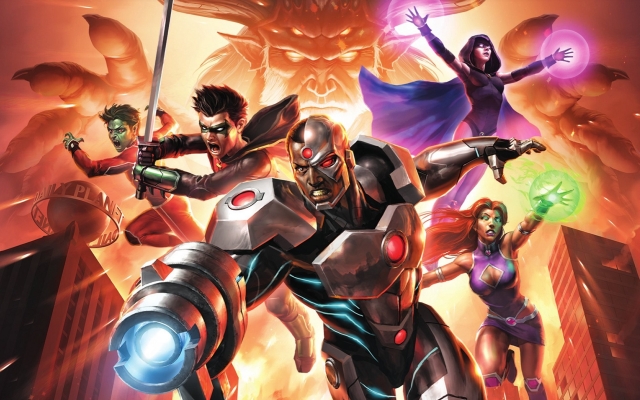 Next up, I watched the DC Animated feature Justice League vs Teen Titans and I must say that it's my favorite DC "vs" movie that I've seen this year. Basically a sequel to both Batman: Bad Blood and Justice League: Throne of Atlantis, it brings together the Batman and Justice League goings on of the DC Animated Original Movie universe. Fresh off the events of Bad Blood, Batman feels Damian needs to learn to be a team player, so he has Nightwing take him to join the Teen Titans. In this incarnation, the team is Raven, Beast Boy, and Blue Beetle, mentored by Starfire. Of course, Damian doesn't really take to being on a team, but when Raven's father Trigon possesses members of the Justice League, the team comes together. I didn't like this as much as I did the Batman films, as I don't know much about the DCAO Justice League, never having seen War or Throne of Atlantis. I don't know much about that incarnation of the team, so I don't care that much about them. I'm invested in the development of Damian, and it was great to see something of a crush develop between him and Raven (something we haven't seen before), so I probably would've liked it more had it just been a Teen Titans movie.  I did like how they managed to get Cyborg on the team even though he's technically a Justice Leaguer. To be honest, I fell asleep on it, but that's probably because I was really tired. The same thing happened when I watched Superman/Batman: Public Enemies. So, I had to watch it twice. Still, that might've been one time too many. It's not bad, but it's certainly not as exciting or action packed as the other Damian-centric Batman animated films. There's also a post-credits stinger that makes me interested in what's coming next. It's not the best DC animated movie, but there are worse ways to kill 80 minutes.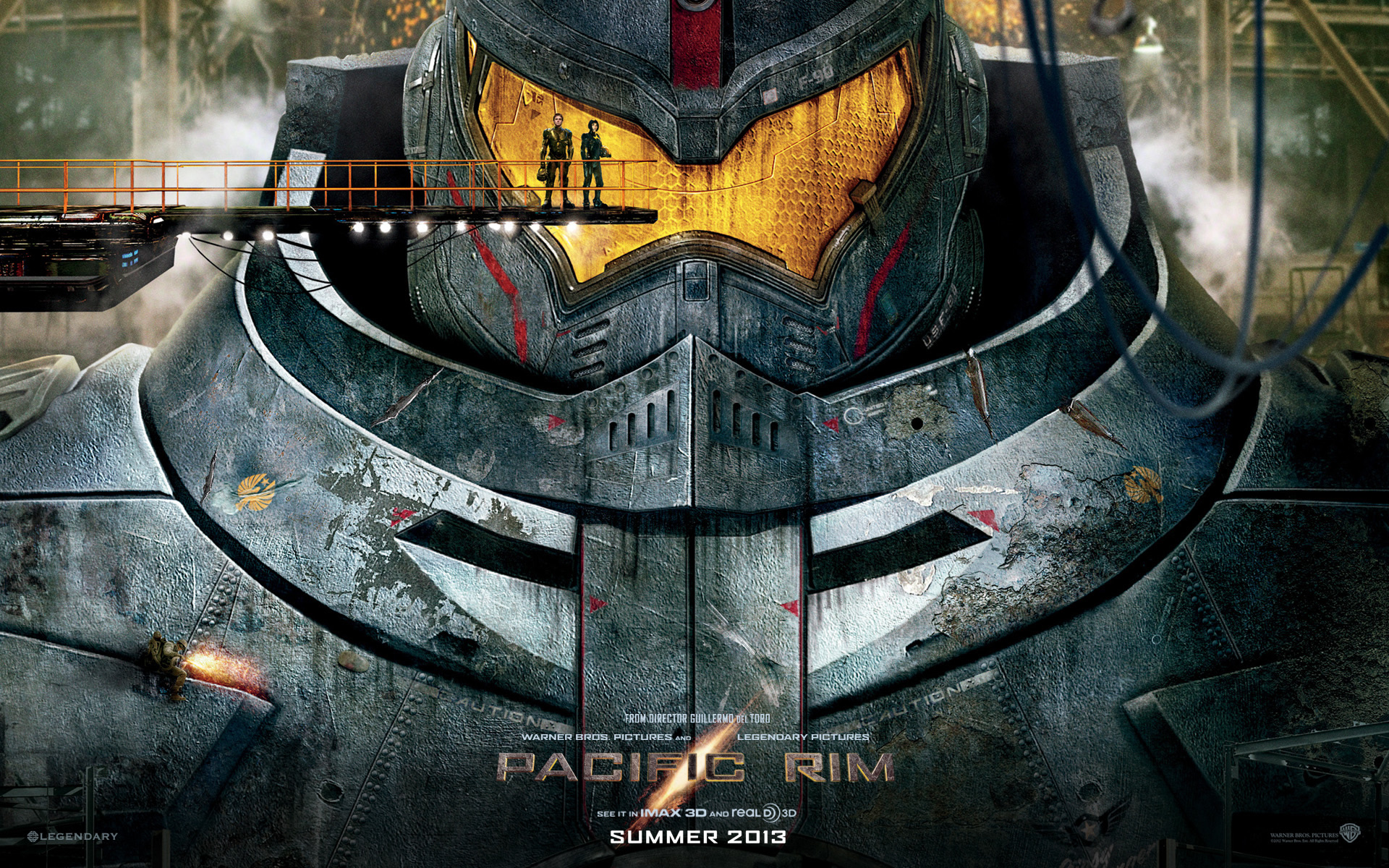 In other areas of nerddom, I finally watched Pacific Rim. My pal Keith came to town and insisted we watch it when he saw it had been on my DVR for the past year. Overall, I liked it a lot. I do have some questions, though. For example, why do they all keep saying "nucular"? I can't trust my protection in the hands of someone who gets that wrong. Also, did they really think a WALL was gonna stop the Kaiju? The same Kaiju who routinely fuck up buildings made of WALLS?! Was Trump behind that plan? And something about Jaegers seems inefficient. I'm not sure if it's the walking mechanism or what, but it seems like the pilots expend way too much energy to get those things going. Also, do you think the Chinese Jaeger was modified with the 3rd arm once a set of triplets was chosen to pilot it OR did they seek out a set of triplets to pilot their 3-armed Jaeger? Hated the post-credits scene, but overall, I really enjoyed the film. It's something of a shame that a sequel is off the table for now, but maybe it'll end up like Independence Day where we get a sequel in 20 years.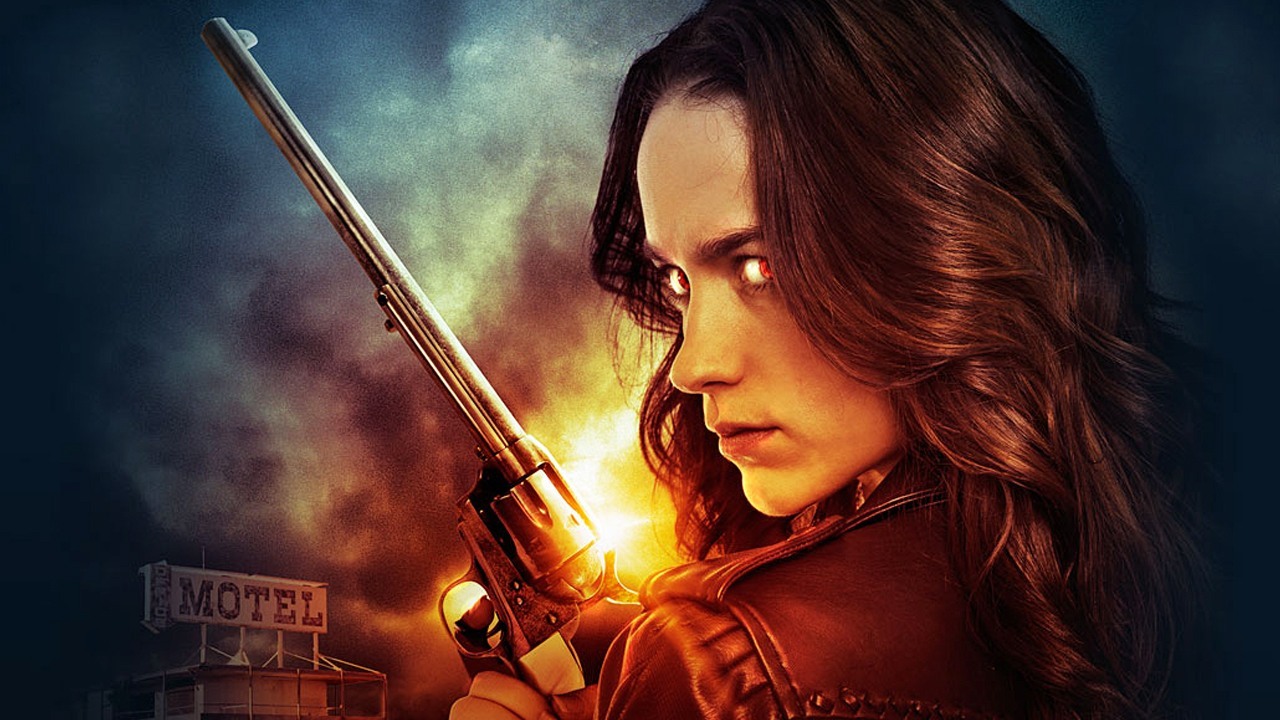 On TV, I watched the premiere of Wynonna Earp on Syfy and BOY was I disappointed! To be honest, I didn't even know they were making a show until I saw the commercial during Dead 7. Though I'm familiar with the comic of the same name, the development of this show really flew under the radar. Anyway, starring Canadian actress Melanie Scrofano, it's about a rebellious chick who happens to be a descendant of legendary sheriff Wyatt Earp. She returns home when her uncle dies under mysterious circumstances, and has to retrieve Earp's gun which, legend has it, can kill demons or something. The show was VERY Canadian – like, it's not the kind of thing that deserves a prime timeslot, but would've been just fine as a Saturday afternoon syndicated series in the late 90s. While I grew to love Krysten Ritter's portrayal of Jessica Jones, Scrofano's Earp is closer to what I had in mind for the look and feel of that character. So, she's basically Jessica Jones in a shitty vampire show. Or better yet, it's Witchblade with a mystical pistol. Either way, I don't think I'll be tuning in again.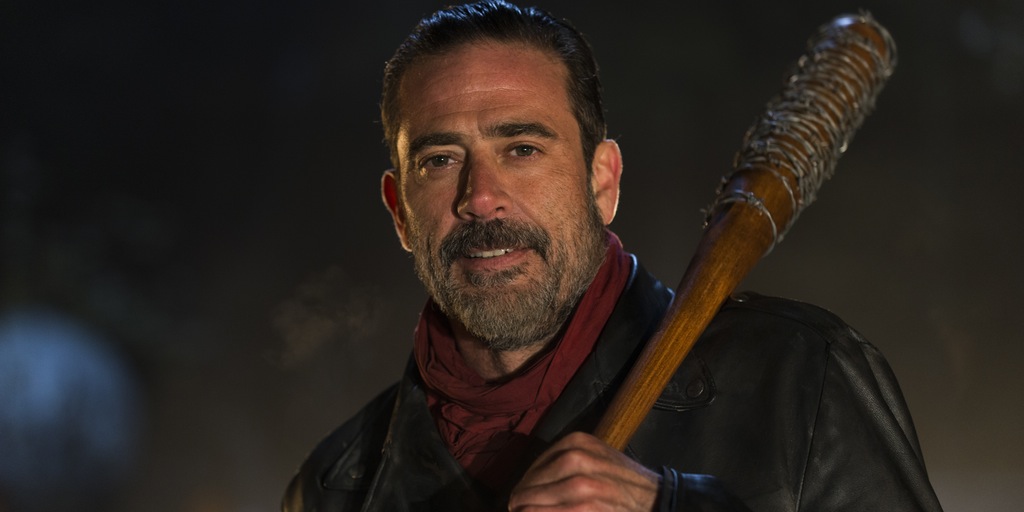 I also caught the final 5 minutes of The Walking Dead. Now, let me be clear: I don't watch the show, and I quit reading the comic at #50. To me, something like that needs an endgame, and interviews with creator Robert Kirkman made it clear that the thing is gonna run as long as he feels like it, with no real blueprint in mind. Ain't nobody got time for that. Still, somebody was supposed to die, and I'm a sucker for those kinds of season finales. So, I turned off Girls and tuned into the end of the episode. Evil villain Negan was due to kill someone important, and I needed to see if he chose the same character he chose in the comics. I was kinda hoping he'd kill that Boondock Saints dude 'cause maybe he'll stop being able to charge $300 for a picture at shitty comic cons. Well, the episode ended up not telling us who died. Nope, viewers have to wait until October to find out. And they lost their shit! I kinda thought it was funny, as it harkens back to the days of "Who Shot JR?" but viewers seem to feel like they're owed something. Look, when a show cuts its teeth on dragging shit out (Glenn under the dumpster), then it doesn't care about you. It's doing what it's doing for the sake of drama. I'm curious to see what the ratings will be like for the season premiere. Will they go up because folks want to find out who died, or will they go down because folks feel betrayed by the finale? I'm not gonna watch, 'cause I don't care, and I'm sure someone will spoil it on Twitter so it's not like I won't be "in the know".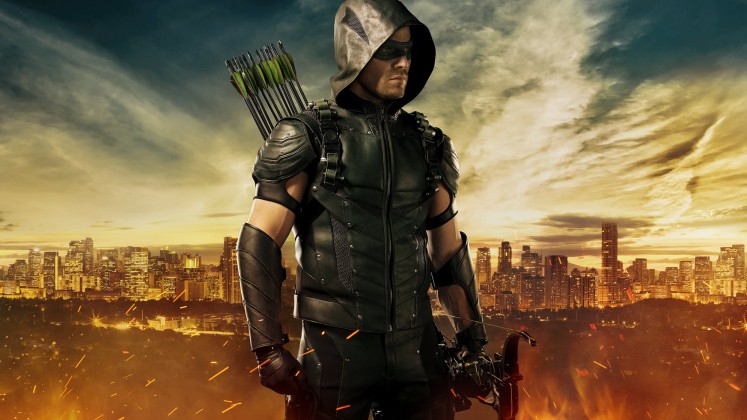 Arrow tugged at the heartstrings this week by killing off a main cast member (don't worry – I'm not gonna spoil who it was). This season has really been aimless, and the death didn't really help things. We knew that one was coming, due to the flash forward cemetery scene from the season premiere. The funny thing, though, is that the writers basically backed themselves into a corner. They knew that someone would die, but they hadn't decided exactly who would die by the time the season began. They were just going to let the story dictate who would meet their fate. Well, lucky for them, drama erupted behind the scenes. According to rumors (I could've said "sources", but who are we kidding?), this actor reportedly had some disagreements with star, Stephen Amell – which is supposedly the real reason Colton Haynes left the show. So, how long can Arrow survive if Amell is this difficult to work with? The show's already been renewed for season 5, but they're really going to need to work hard to return it to the quality that it once had. I never really liked the character who died, so I don't think it's gonna hurt the show much. In fact, it might be the first step on the road to making things better. Only time will tell.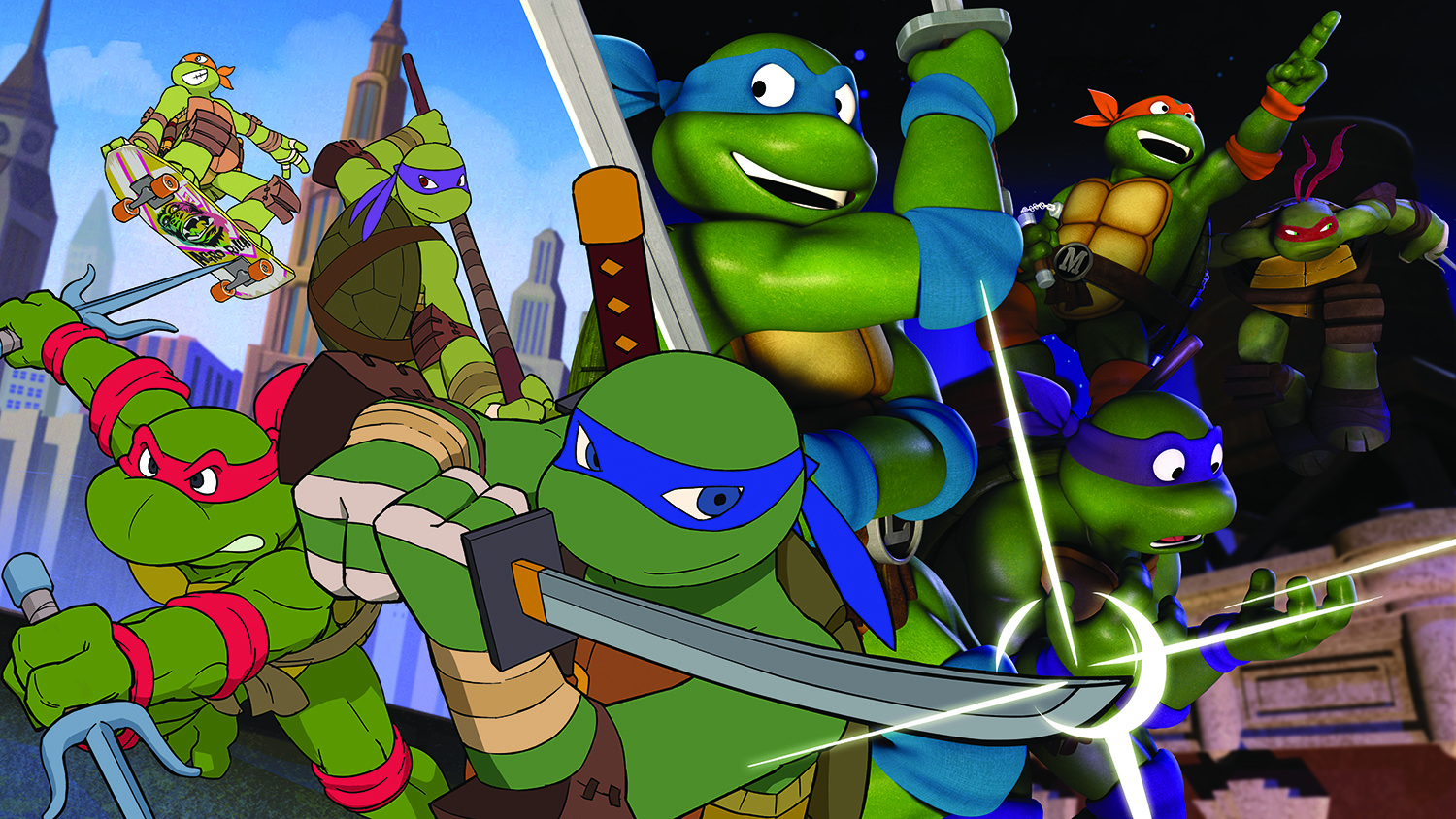 I also caught "Tran Dimensional Turtles", which was an episode of the Teenage Mutant Ninja Turtles cartoon where the current incarnation of the team meets the original 80s team. It was…interesting. I haven't watched the show since the first season, so I didn't know all the stuff about Earth being devoured by a black hole or something and that the Turtles are now space faring. The whole episode featured the different teams bouncing between 2D and 3D, but the trick got old fast. Apparently, 80s Krang is the cousin of the Kraang Subprime from the new series – who wears Irma's head on a pike? I've clearly missed a lot. Anyway, I liked this idea better when the 4Kids Turtles show did it as "Turtles Forever".  Something this monumental needs to take place outside a standard 22 minute episode, and this should've been a bigger event.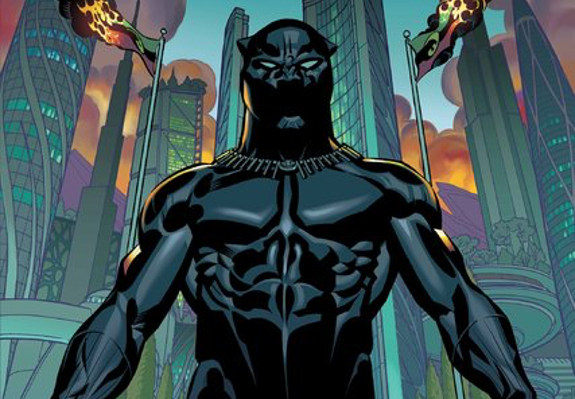 In the comic world, Black Panther #1 hit stores on Wednesday to rave reviews and critical acclaim. Written by noted author Ta-Nehisi Coates, with art by Brian Stelfreeze, the book focused on a king without a people. T'Challa, king of the African nation of Wakanda, and Black Panther to the hero set, is trying to unify his people after a string of disasters nearly tore the nation apart. A supernatural force, however, seems to be amplifying the citizens' feelings of hate and fear, making T'Challa's job much harder. I…didn't enjoy this book. Let me say that I was initially looking for a quick, fun read and this was the wrong choice. I really didn't know what was going on half the time. I think I need to give it another shot, but it didn't immediately grab me. They do a decent enough job explaining all of the plights that Wakanda had experienced recently, but I still felt like I needed to come into the story with some prerequisite reading of which I was unaware. I actually recently read Coates's Between the World and Me, so I'm familiar with his style, but I don't know if I'm a fan yet. For this one, I may just wait for the trade. If I read it at all.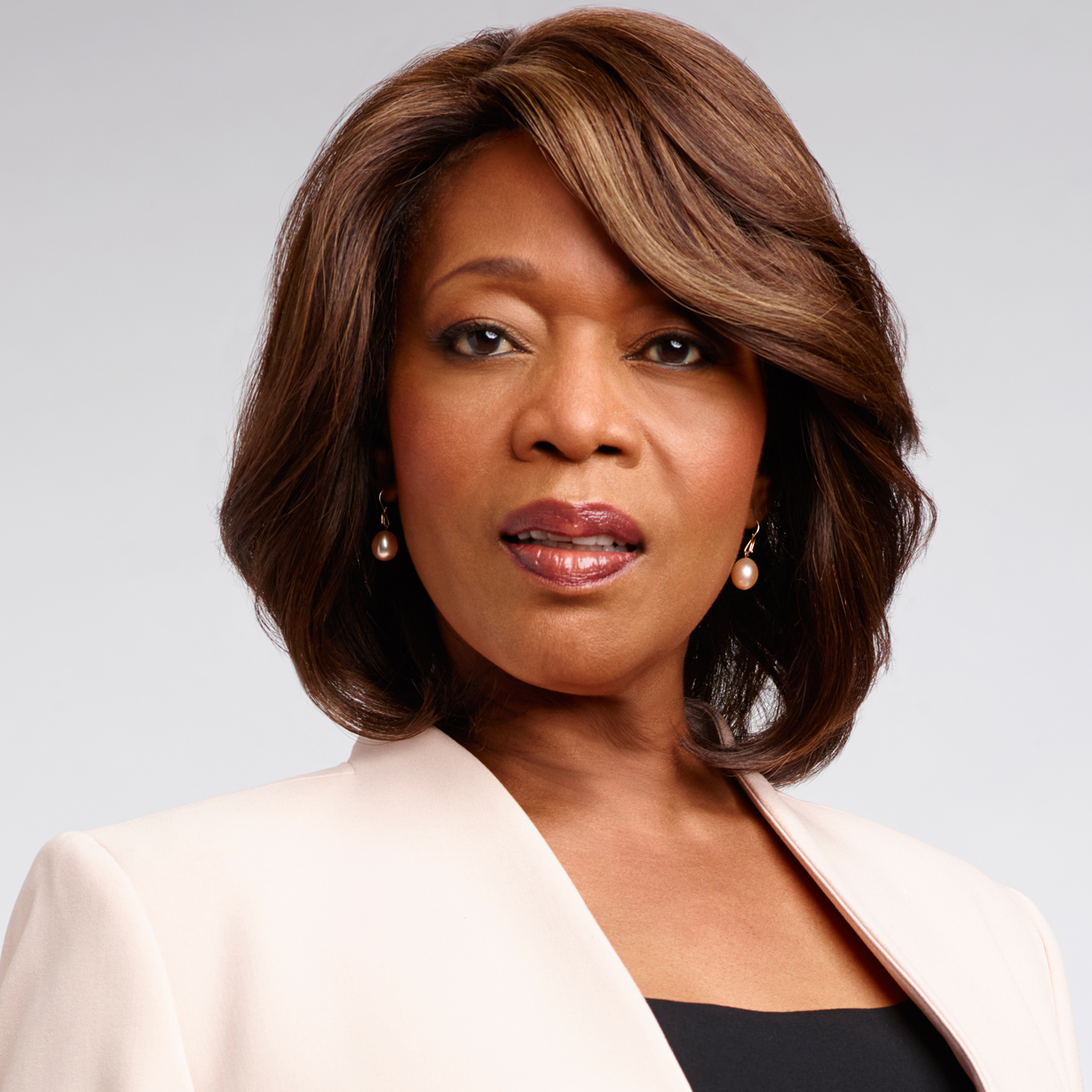 In Marvel news, it was announced that Alfre Woodard will have a role in Captain America: Civil War, as the mother of a civilian who died during Avengers: Age of Ultron. So, basically she's playing Miriam Sharpe. In the Civil War comic miniseries, the whole thing was kicked off after The New Warriors inadvertently caused an explosion at a Stamford, CT school, resulting in the deaths of several children. The mother of one of the children, Miriam Sharpe, became the face of the movement to require more regulation for super powered beings. So, it seems like Woodard may be playing the same role here, as I doubt they'd cast her as just a throwaway character. Here's where things get interesting, though: She's already been cast as Black Mariah in the Luke Cage Netflix series. So, we've got one actress playing two different characters in the MCU. I know the film division isn't really paying attention to what the TV division is doing, but this is a bit much. Couldn't they have cast Angela Bassett in one of those roles? They're basically the same chick (Yes, I know she's currently Amanda Waller, but my point stands)!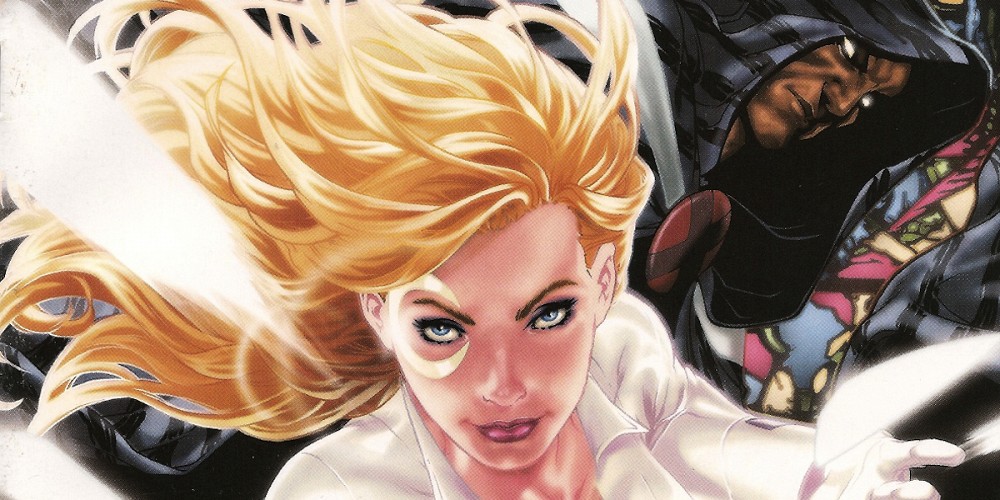 In other Marvel news, it's reported that a Cloak & Dagger series is being prepared for ABC's Freeform (formerly ABC Family) network. So far, there's no script, showrunner, actors, or anything attached, but the show is being developed to focus on a teenage Cloak & Dagger, as they deal with their powers and relationship. Freeform is the perfect place for show like this. I just hope it doesn't have strong ties to the greater MCU because I really don't want to have to watch it. I've never really been down with Cloak & Dagger, and I pretty much despise everything that comes on that channel. Speaking of Freeform, the same press release announced they have a late night show in development called Later Bitches. $20 says that name doesn't make it to air.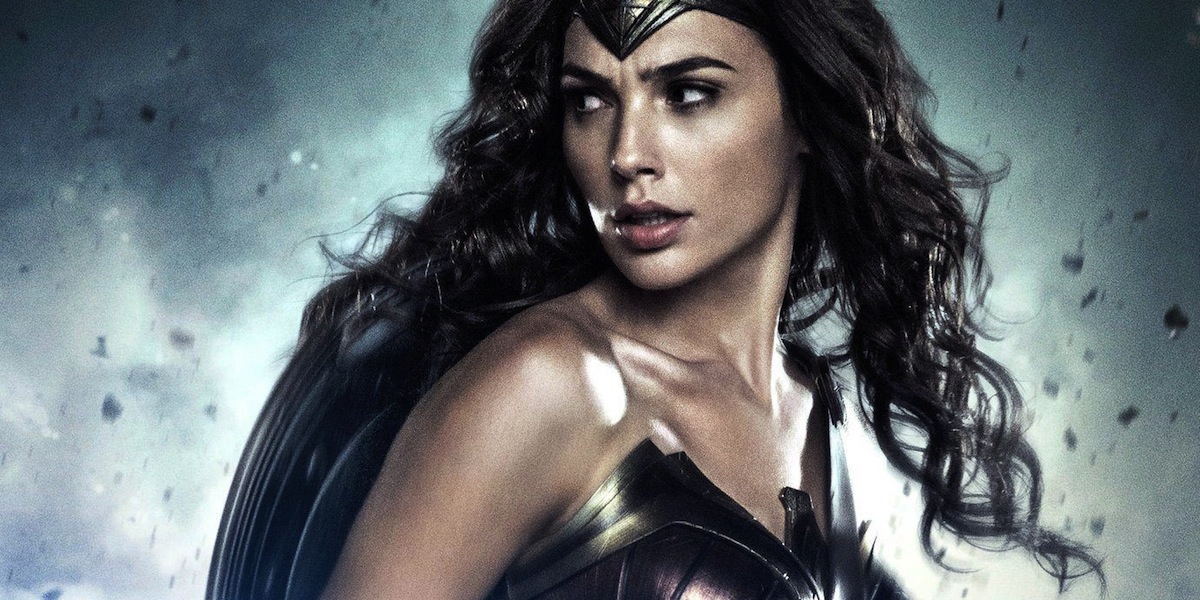 In DC news, Warner Bros announced a shift in their DC Cinematic Universe slate, as Wonder Woman has been moved up from June 23rd to June 2nd 2017. They also added two untitled DC films to the schedule for October 5th, 2018 and November 1st, 2019. One of these is probably the standalone Batman film that's been rumored since before Dawn of Justice even premiered. The shift also bumped Andy Serkis's The Jungle Book adaptation to 2018, which reminds me that it's kinda foolish for there to be TWO Jungle Book adaptations released within two years of each other (Disney's comes out next month). Unless one of these serves as the lead-in to the events of Tale Spin, I'm not interested.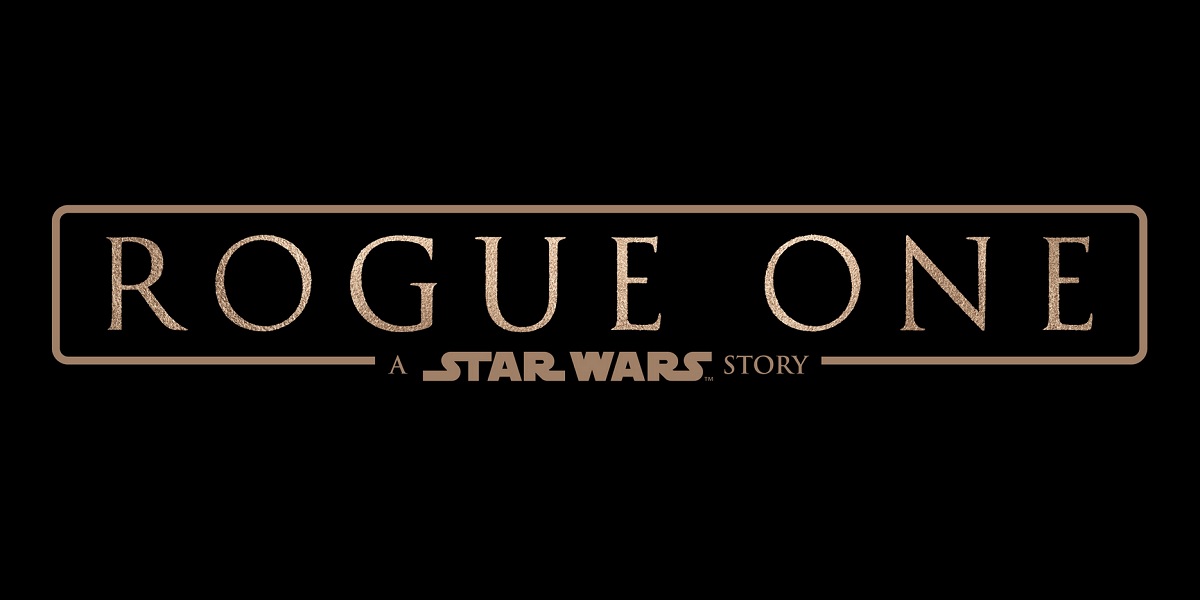 The Star Wars: Rogue One teaser debuted yesterday. It looked interesting. Female protagonist again. I'm not gonna "raise cane" about it, because representation is good. I am, however, still mad I got "bamboozled" out of my Black Jedi. I remarked that it kinda looks like "The Hunger Games In Space", and that's somewhat of the vibe I got from it. It's not that it's a young adult dystopia, but I feel like I've seen this Jyn character before in other movies. Anyway, I can't say I'm jazzed about the film 'cause I'm just not a Star Wars person by default, but I might see it. I didn't initially realize this was a prequel to A New Hope, so it'll be interesting to see things from that frame of time. Still, it's another movie with a Death Star. Take that however you will.
Remember Weekend At Bernies? Didn't you wish Bernie had been used as a machine gun or a jet ski? Well, here's Swiss Army Man! I can't believe this is a real movie.

In social media, I got a tweet favorited by the co-creator of Girls last Sunday. all I did was tweet a line of dialogue (with an errant comma), so it's nothing to really write home about.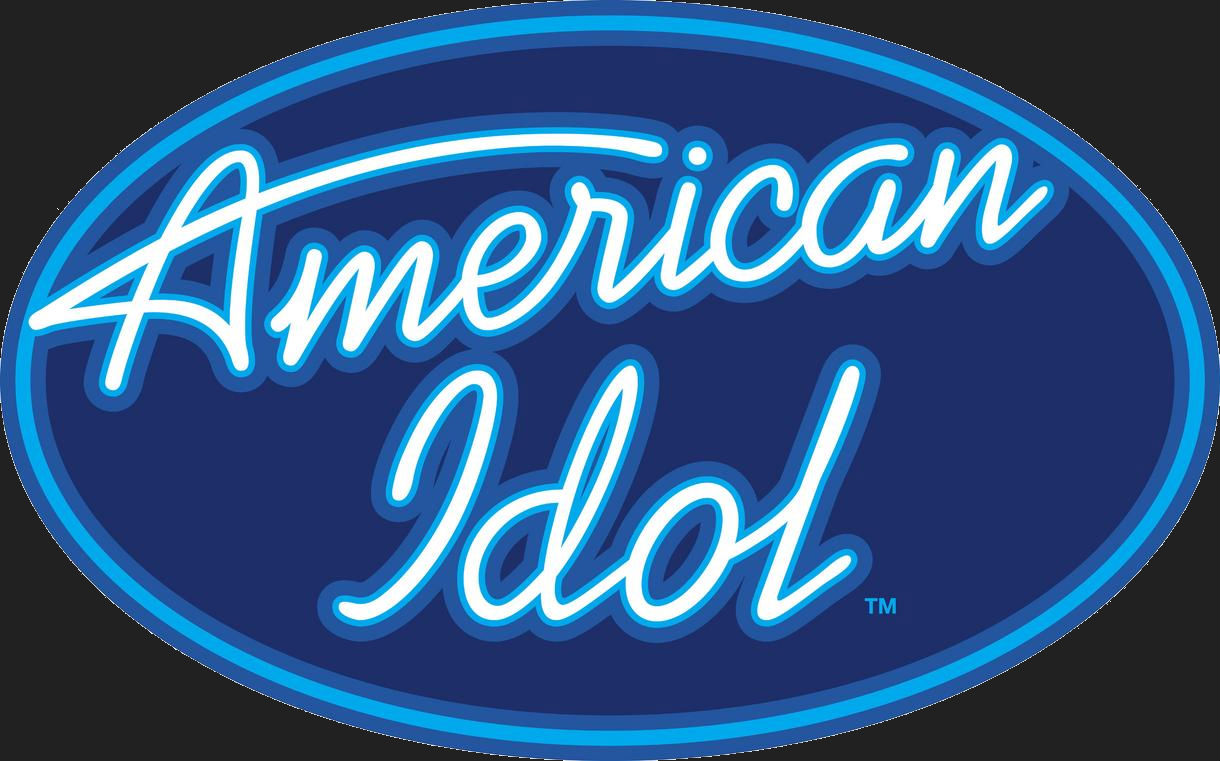 So, last night saw the end of an institution, as American Idol signed off for the last time. After 15 seasons, and the creation of a handful of stars, the show is finally taking a rest. I think it'll be back one day, but America simply isn't as interested as it once was. After all, they've got Blake Shelton and Christina Aguilera spinning around in chairs to worry about. Even if you hate the show, you can't deny the impact it has had on pop culture, for good or for bad. Kelly Clarkson has sold 25 million albums and won 3 Grammys. Carrie Underwood has sold 65 millions albums and has won 7 Grammys. And even "losers", like Jennifer Hudson (won an Oscar and a Grammy) and Chris Daughtry (sold over 8 million albums), have done well for themselves. It made Simon Cowell and Ryan Seacrest (who unleashed the Kardashians on the world) household names, while it rejuvenated the career of Paula Abdul. Idol always struck that balance of making it about the contestants, while still making it about the judges (something The Voice has never pulled off). And there was a time when the Idol name meant something. People bought the CDs, and packed stadiums for the tours. Those days are long gone, but the show helped the music industry at a time when it desperately needed a shot in the arm. It made the consumer feel like she had power in the industry by putting success up to a vote. Sure, shows like Star Search had done this in the past, but that show never had as many eyes on it as American Idol. It was the number one show on television for the coveted 18-49 demographic for 8 consecutive years.
American Idol also has personal meaning for me, too. For example, I almost got to audition for the first season, but things got in the way. See, when my a cappella group performed at the ICCA Finals, we were invited to audition the next day. Nobody knew what the show was going to be, so there weren't lines and folks camping out for auditions like they did in later seasons. They were approaching a cappella groups because they knew those folks had singing experience. The rest of my group, however, was all, "We have finals to study for." Those guys had no ambition (which is exactly why they're all successful doctors, lawyers, and engineers, but I digress…)! Later on in college, I was a finalist for Cornell Idol, which was our local campus take on the show. In recent years, I've gotten in my fair share of Twitter fights with former contestants, like Justin Guarini and Blake Lewis – not to mention all the grandma fans of Scotty McCreary and Taylor Hicks. You can say that Idol has orbited my extracurricular activities since it began.
Last night, Trent Harmon won the 15th and final season of American Idol and, based on recent years' winners, you'll probably never hear from him again. Still, the impact the Idol juggernaut has had can't be denied. That's why American Idol had the West Week Ever.