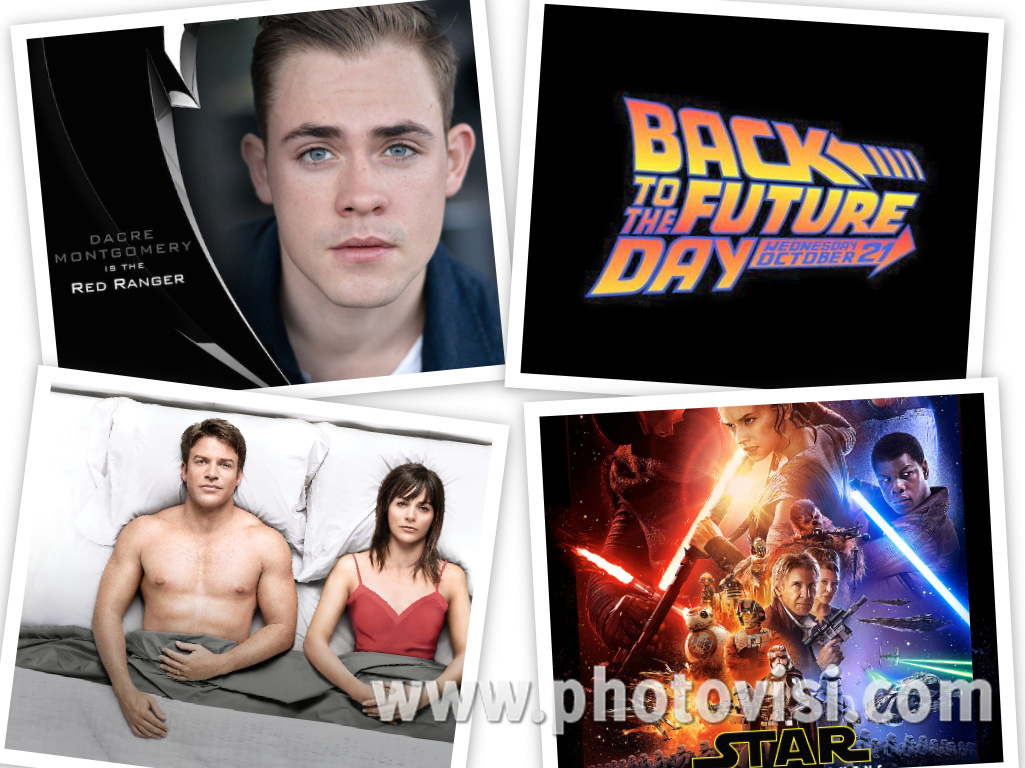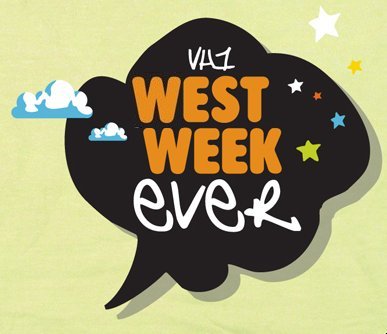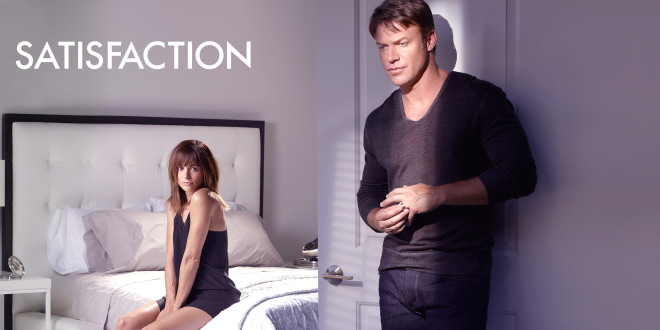 When Mr. Robot debuted, many critics had the same question: "Why is this show on USA?" It's not just that the show was good, but it also didn't tonally fit with USA's other offerings. Well, that's how I feel about Satisfaction. I've written about the show in the past, but in case you forgot, here's the gist: When Neil Truman discovers that his wife has been paying a male escort for sex, he becomes a male escort himself to get a better understanding as to why she sought one out. The show debuted last year, along with drama Rush, and it was the lone survivor of the pair. The second season premiered last Friday, and in an interesting move, USA released the entire season online and on demand Saturday morning. So, I spent most of my free time this week burning through the new season.
At its core, Satisfaction is more of a Fox show, with more sexual content than you can get away with on that network. If anything, it probably belongs on FX, as it's the spiritual cousin of Nip/Tuck. It's a sudsy primetime soap, with morally ambiguous characters and gratuitous butt shots. Over the course of the season, Neil and wife Grace discover that their infidelities may have actually made their marriage stronger. The season deals with them trying to find their way back to each other. They know they can't really go back to their old lives, so they try to figure out where they're going. There's so much going on this season, though, that I don't even want to get into all of it. If you're curious, just watch the show. In case you haven't picked up on it yet, I HIGHLY recommend this show. The season is a bit bittersweet, however, as I really don't know if there'll be a third season. When NBC released all of Aquarius online, it actually worked in that show's favor, but part of me feels like this is a burn-off for Satisfaction. The season finale is a fitting way to end, should it turn out to be the end of the series, but it definitely sets up an interesting landscape for season 3. Luckily, the story editor for the show is the husband of a college friend. So, if it gets cancelled, I'm just going to try to find out what they would have done had it been renewed.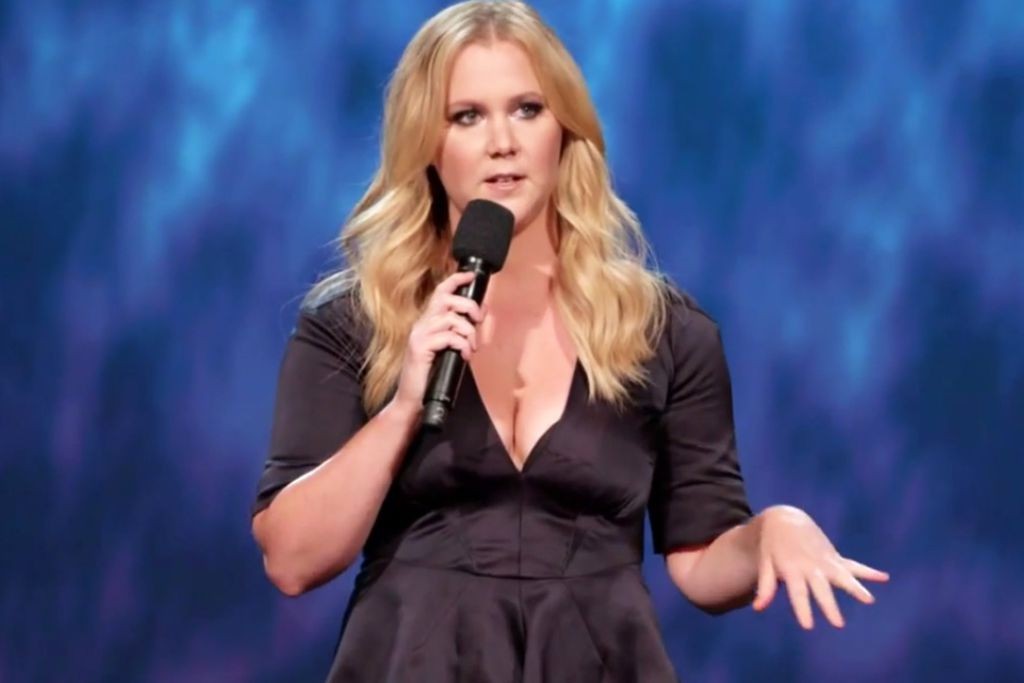 On TV, I also checked out Amy Schumer: Live At The Apollo. I'm a Schumer fan, so I expected big things. I was kinda disappointed, though. Clocking in at an hour, it felt like warm-up material. I don't feel like she really found her groove until just before the special ended. Apparently there's an extended version airing on October 30th, so maybe that one will be better? I guess I'll just have to wait and see.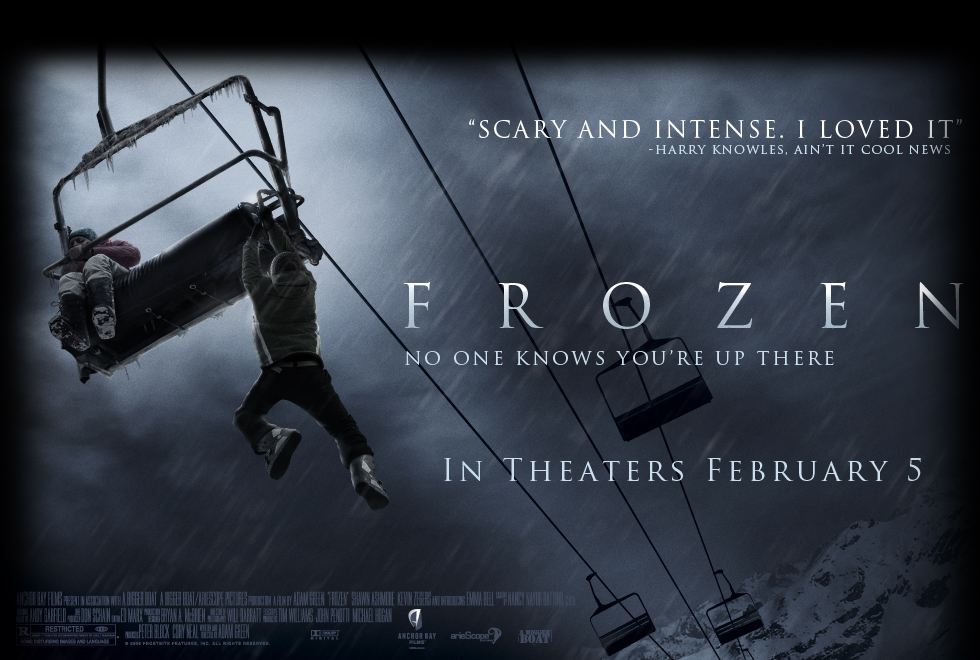 Another thing I watched this week was the movie Frozen. No, not the Disney film. This 2010 thriller stars X-Men's Iceman, Shawn Ashmore, and centers around 3 people who find themselves stuck on a chair lift at a ski resort. It's not the kind of movie that I'd ever watch on my own, plus I'd never even heard of it before, but it was recommended by my good buddy Mike. When 3 college kids sneak their way onto a ski run, they get more than they bargained for when the resort closes while they're still on the lift. Then, they have to deal with the height, the cold, wolves, and more as they struggle to survive. On paper, you really wouldn't see how they get a whole movie out of that, but it works. And as Mike and I discussed, it's the PERFECT length at about 90 minutes. Apparently when the film screened at the Sundance Film Festival, it caused multiple faintings from all the tension. I don't know about all that, but it's definitely a movie that keeps you engaged the entire time. The whole thing is on YouTube, so check it out if you're curious.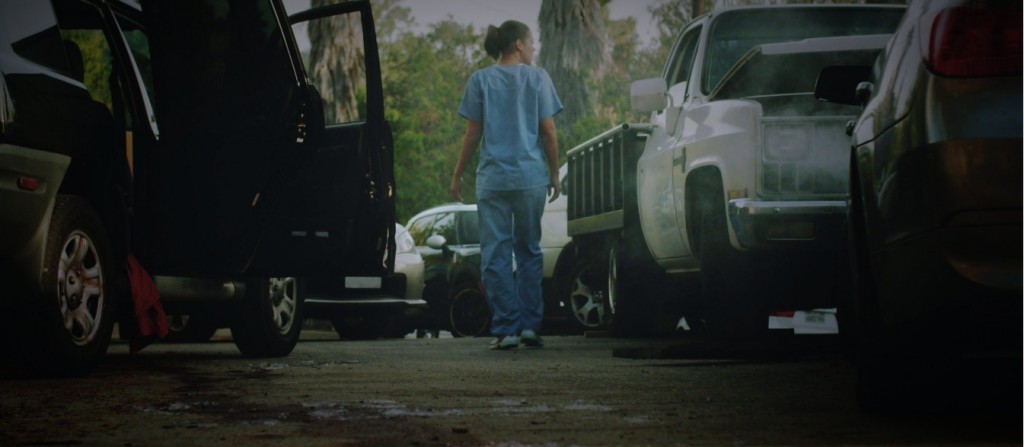 Also, I checked out a new webseries called Surviving, from actress/writer/producer Reagan Gomez-Preston. Remember that show on The WB called The Parent 'Hood? Starred Robert Townsend? She played the daughter on that. Oh, and she was the voice of Roberta on The Cleveland Show. Anyway, she now creates webseries that are partially crowdfunded, and I just happened to stumble upon the second episode. I enjoyed it enough that I went back and watched the first. Basically, it's an "urban" version of The Walking Dead – which is actually needed, seeing as how that show treats its Black characters not named "Michonne". It's too soon to really tell what's happening, but I like what I see. Generally, I hate fan film/webseries stuff, but this looks really professional, and I'm really eager to see where it goes. New episodes come out weekly, and Reagan's currently seeking funding for season 2.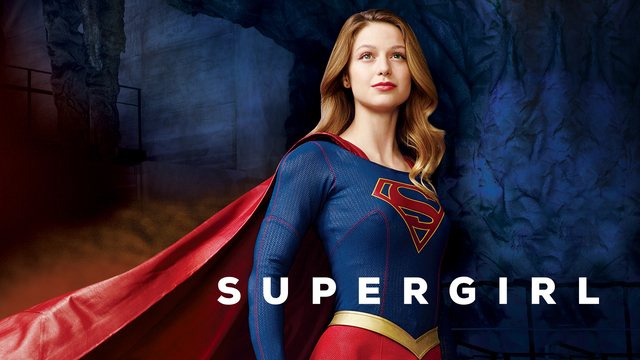 I've made a decision, and I think it might be an unpopular one: I don't think I'm going to watch Supergirl. As its Monday premiere gets closer, I realize that I really just don't care. As comic fans, we're expected to clamor for all of this stuff, even when it's not necessarily our cup of tea. Gotham didn't do it for me, and I bailed. I don't think I even wanna hop on the Kara train. I love what Greg Berlanti does for DC properties on television, but there's already so much TV to watch. I think the main clincher for me, though, was that contrary to early reports, this show will not be connected to the Berlantiverse (Arrow/The Flash/Legends of Tomorrow/Vixen) established on CBS's sister network, The CW. I just don't have the patience or the capacity for another mythology and another universe. I know I'm not even giving it a chance, but I just don't think I can get on that horse. I hope Supergirl's successful, and I hope it acquires legions of fans. I'm just tired, man. I can't keep doing this, and I've got to know my limits.

And now I'll look like a hypocrite because I'm excited for the November 20th debut of Jessica Jones on Netflix. The trailer above was just released this morning, and it looks really good. It looks like they're focusing on the final arc of the Alias series, called "Purple", where we learn about Jessica's past as a hero, and her downfall at the hands of The Purple Man. Here's what sets Jessica Jones apart from Supergirl: I have loved the Jessica Jones character since the first issue of Alias back in 2001. I've got no real love for Supergirl, but I've bought every comic that Jessica has appeared in. She was my Miles Morales before there was a Miles Morales. In fact, a part of me feels some kinda way about all the Johnny Come Latelies who are just discovering her now. Hell, if there was this much attention on her 10 years ago, her series might still be running, instead of her just appearing as a background character in Avengers stories. Plus, I kinda miss Alias Jessica. She was rough around the edges and not very entrenched in the "cape world". While she's had a full character arc, and has matured, I still miss the alcoholic, loner, "Mature Readers" Jess that we met when she was introduced. Oh well, the trailer looks great, and Krysten Ritter seems to have captured the tone of the character, so I'm there for this.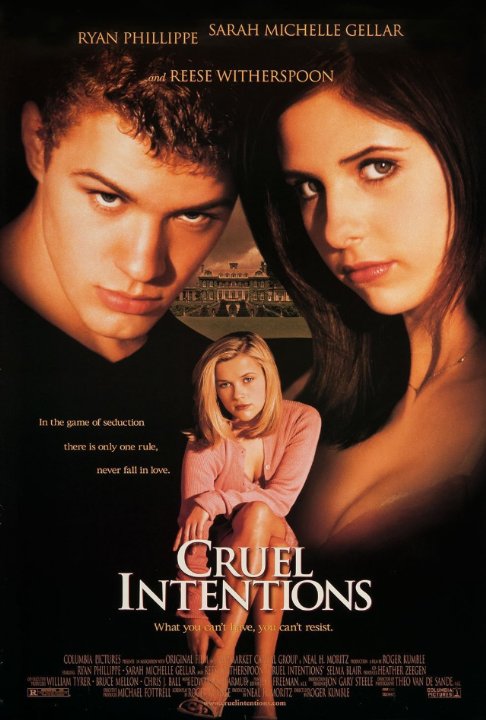 In other TV news, there's a Cruel Intentions television series in the works. Again. A lot of folks don't realize this, but there was already a Cruel Intentions television show in development back in 1999. Originally called Manchester Prep, it was meant to serve as a prequel to the movie. Fox, however, cancelled it before it even aired, so the 3 completed episodes were released to video as Cruel Intentions 2. Now, NBC seems to think this is an idea worth revisiting. Does anyone even remember Cruel Intentions? It has basically one claim to pop culture fame: the kiss between Sarah Michelle Gellar and Selma Blair. Anyway, this television series would be a sequel, as it would focus on the son of Ryan Phillippe and Reese Witherspoon's characters.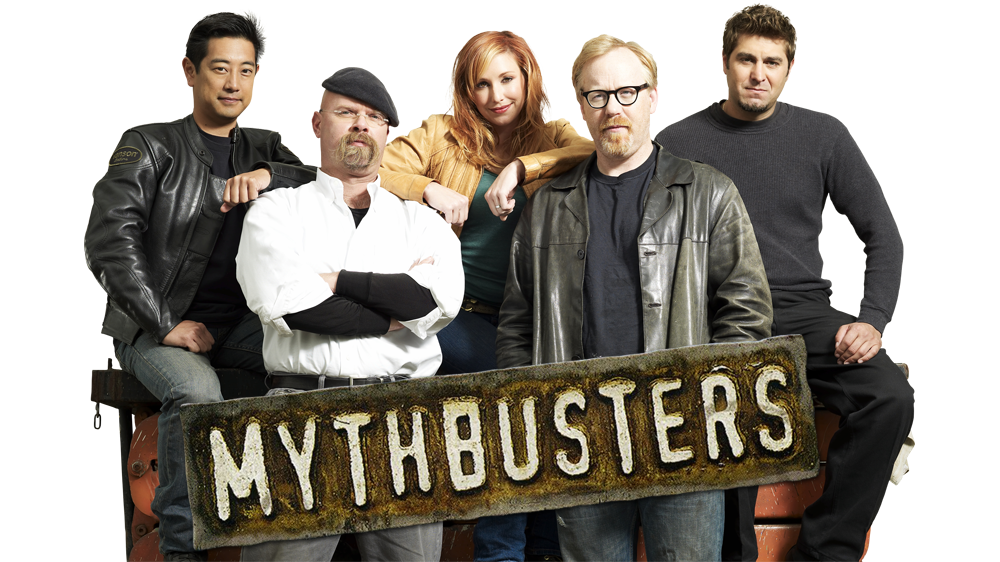 At the other end of the television spectrum, it was announced that Mythbusters is ending after 14 years. I know the "I Fucking Love Science" bunch have always liked that show, but I've probably seen, maybe, 2 episodes of it. I don't know, but I like to think there's a little magic to the world. I don't want my myths busted. To me, what they do is akin to spoiling a magic trick. Sure, I watched the superhero episode, and the one where they tested whether or not you could actually "Knight Rider" a moving car into a moving semi; I'm not a monster! But I just never really dug what they were doing. I dunno. Call me crazy. Anyway, the writing's been on the wall for some time, especially when they cut the hot chick, the Asian dude, and that other guy due to financial reasons last year. I think it's still a respected brand, so I wouldn't be surprised if Mythbusters specials still popped up in the future.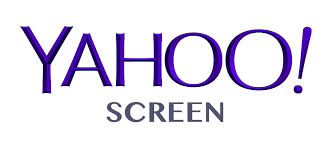 Speaking of losing money on shows, it was reported that Yahoo! lost $42 million on their failed Yahoo! Screen experiment. Basically created to showcase the newly-acquired Community, the service also featured other original programs like Sin City Saints and Other Space. I LOVED Other Space, so it saddens me that we're probably not getting a second season. It was clearly cheap to produce, and it was created by Paul Feig – who everyone loves for Bridesmaids and Spy. Anyway, it seems like Yahoo! is exiting the original show-length content world for the time being, as they just couldn't figure out how to make any money off of the venture.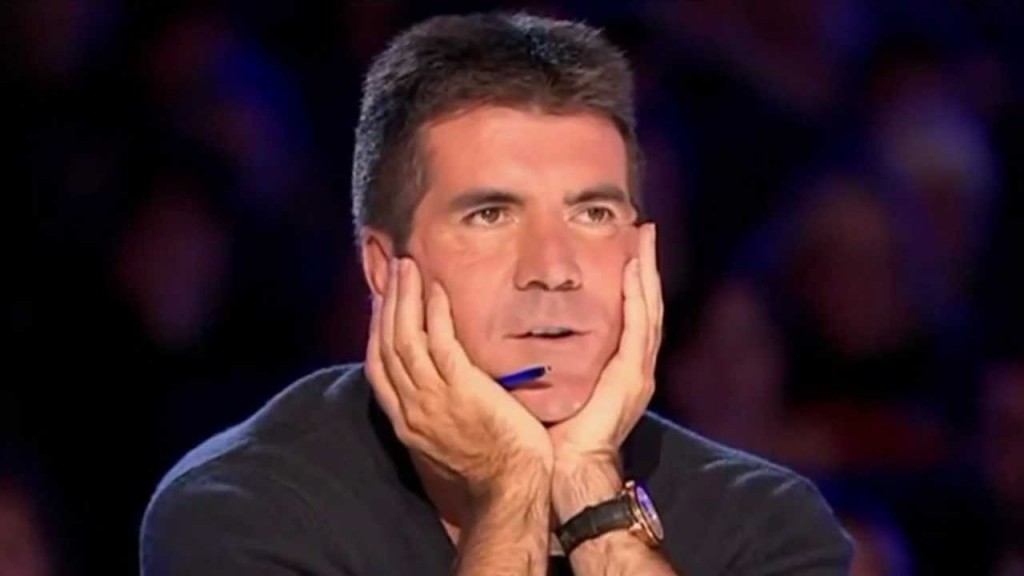 In reality television, it's been announced that Simon Cowell will be joining America's Got Talent next season. I've missed Simon on American television. Sure, he tried and failed to bring The X-Factor over here, but I've always loved his honesty. Plus, unlike a lot of these judges on these shows, he's actually a starmaker. He knows his shit. The Voice may be the most popular competition show on television, but I will never stop pointing out that it has yet to produce a single STAR. Simon by himself has created and nurtured stars, so I'd be interested to see what he brings to the show.
The trailer was released for Aziz Ansari's Netflix series Master of None, and it looks like a mumblecore movie. I've often said that I'm not a fan of Aziz 2.0, as his whole thing now is "I'm a relationship guru for the digital age!", but I'll check this out. At its worst, it just looks like his version of Louie or Maron, and there are worse templates to steal.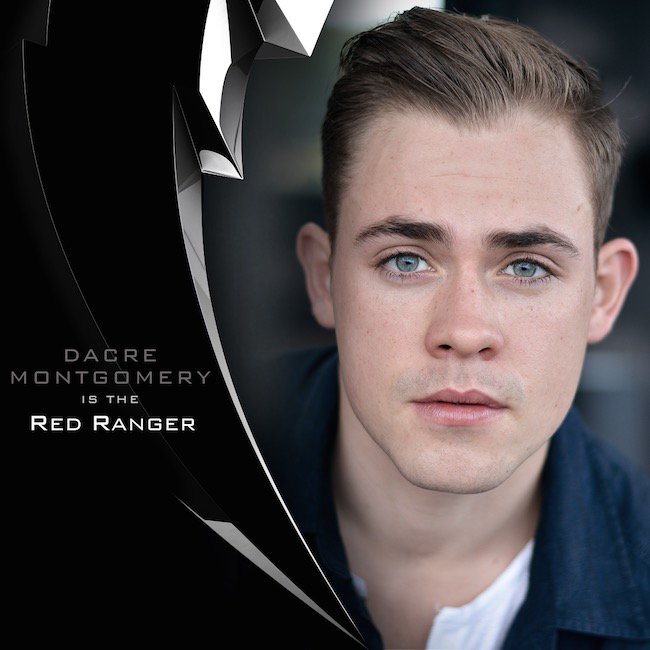 In movie news, Dacre Montgomery has been cast as the Red Ranger for the Mighty Morphin Power Rangers movie. I know nothing about this kid, and that's probably how they want it. Unknowns bring no baggage to the role. Still, I'm not sure I'm down with his look. From a Power Rangers standpoint, he looks more like a Billy than a Jason. Anyway, I'm really starting to wonder if they're gonna mimic the whole ethnicity joke from the original series: is the Black Ranger going to be a Black actor? How about the Yellow Ranger? Surely Saban has learned from that experience, right? RIGHT?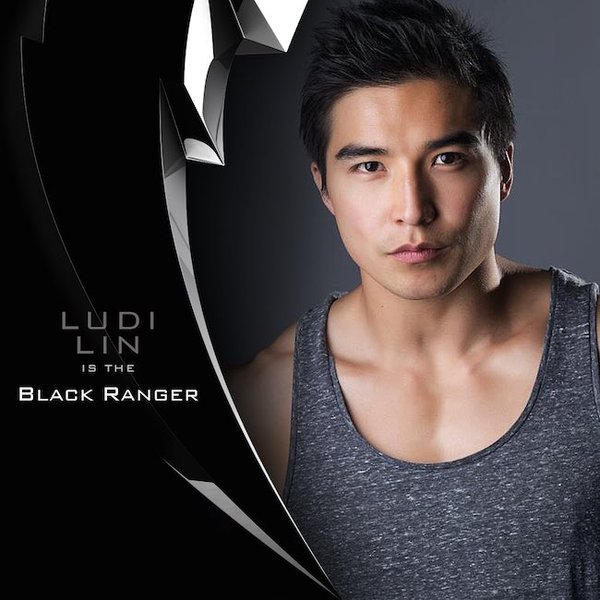 UPDATE: About 30 minutes after I wrote that, the official Power Rangers account announced that Ludi Lin will be playing the Black Ranger. So, Asian guy got that slot. Guess Saban DID learn from the past. That means we either get a Black guy Blue Ranger, or a Black girl Yellow Ranger.
Links I Loved
JJ Abrams Wants to Kill Your Dad – UnderScoopFire!
Reused Sci-Fi Costumes – The Robot's Pajamas
Is Playboy Stigmatizing Nudity By No Longer Celebrating It In Its Pages? – UPROXX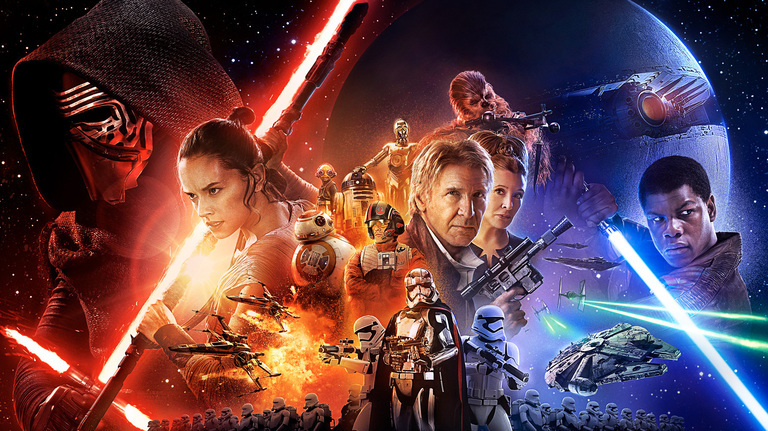 The official poster for Star Wars: The Force Awakens was released, quickly followed by the final trailer. And the Internet WENT CRAZY! People were tweeting about the boners they were getting from watching the trailer, while the nefarious #BoycottStarWarsVII hashtag started trending as a couple of trolls tried to say that the movie promoted anti-White genocide. Whatever. I hope John Boyega and Daisy Ridley have a bunch of little Force-sensitive mulatto babies to really piss those folks off! Anyway, the trailer was released during, of all places, Monday Night Football, and Fandango subsequently crashed as tickets sales opened up for the movie. What did I think? Well, I like Boyega's blue laser sword, and it was cool to see Han Skywalker again (I wonder how many heads exploded after reading that sentence). All kidding aside, it looks really cool, and I look forward to seeing it. Probably not opening day, 'cause I didn't try to get tickets, nor do I wanna deal with those "opening day" people. Star Wars was all anyone could talk about this week. That is, until…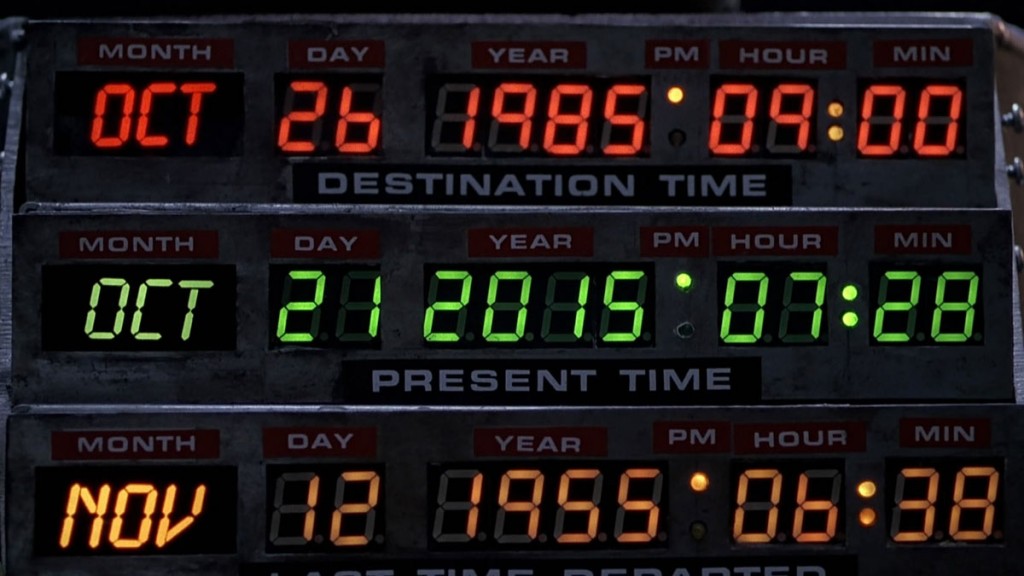 Wednesday was Back to the Future Day, as we finally saw the date referenced in Back to the Future II. The subject of many an Internet hoax, the wrong date has been surfacing online every few months for years, but the TRUE date was October 21st, 2015. To commemorate the occasion, Pepsi released a limited quantity of Pepsi Perfect in the same bottle as seen in the movie, Nike released self-lacing shoes, and USA Today reprinted the same front page and logo as seen in the film. The city of Reston, Virginia became Hilldale for the day. Michael J. Fox and Christopher Lloyd reprised on their roles on Jimmy Kimmel Live. In all, it was a day of celebration for everyone, and it will NEVER HAPPEN AGAIN. That's right – from Wednesday on, the Back to the Future franchise now entirely takes place in the past. Breathe in that mortality, and smell the oncoming death. We're all getting old, folks. Everything we love is getting old with us. But that's not a bad thing, as they don't make movies and TV like they used to – even though they keep remaking those things, trying to recapture the magic. In any case, for teaching us the "Power of Love", and for being a historic day that will never occur again, Back to the Future Day had the West Week Ever.