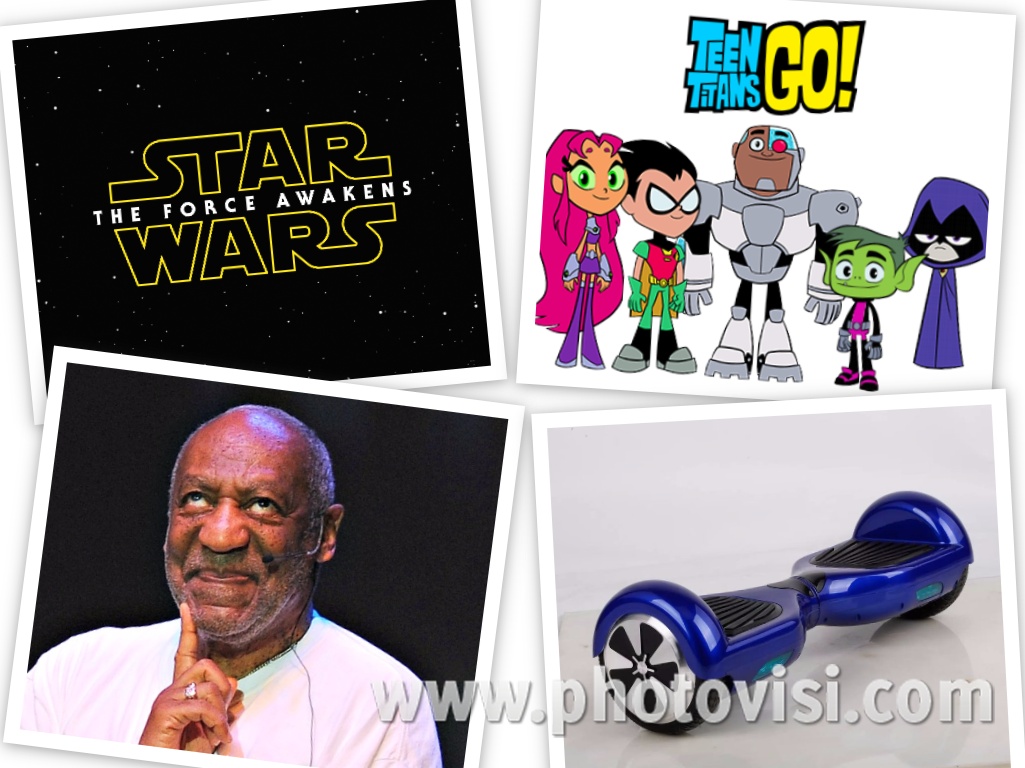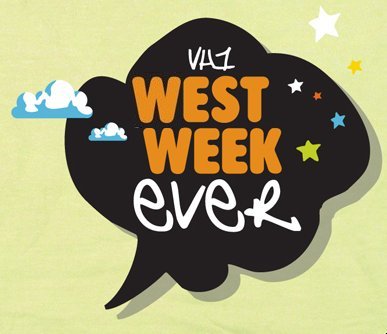 Welcome to the final West Week Ever of 2015! I figured you'll all be hungover tomorrow, so I'd probably better post this today. As I'm sure you're aware, NOTHING happens between Christmas and New Years, so it's a wonder I even found enough material for a whole post. Or did I? You be the judge!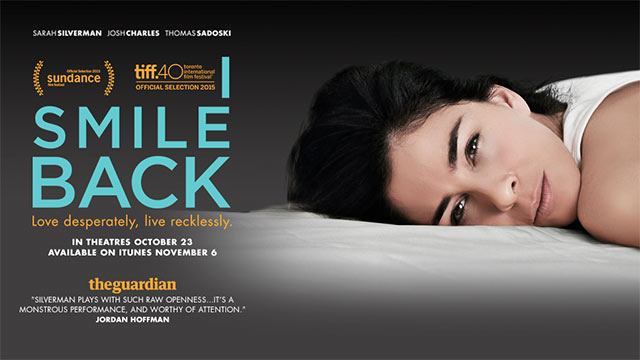 On the movie front, I watched I Smile Back, which stars Sarah Silverman. Despite its star, this movie is NOT a comedy. In fact, it's probably the most dramatic role Silverman has ever played. Based on the novel of the same name, Silverman plays a married upper middle class woman whose life is spiraling out of control. On the surface, her life is perfect: she's got a loving husband, two great kids, a big house, etc. Below all that, however, she's dealing with daddy issues and a substance abuse problem. Oh, and she bangs a lot of dudes who aren't her husband. She does a stint in rehab, and you think things will start to get better for her. Well, you'd be wrong. It's a really dark film, and I'm not sure if I recommend it, per se. I will say that if you've ever wanted to see Silverman topless, then this is the film for you. I'm still trying to process its ending, and part of me wants to read the book just to see if there's more clarity to what's going on there. This isn't the kind of movie I'd just jump at watching. Honestly, I was all in when I saw that Silverman was in it, but I had no idea it'd be as dark as it was.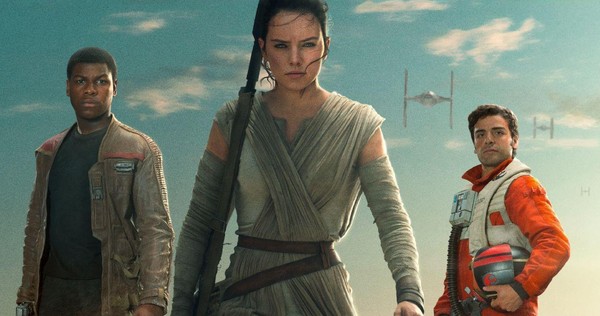 I also saw Star Wars: The Force Awakens for the second time. I went with my friends James and Jenn, and I was really interested in what they would think of the movie. They tend to dislike things that the public just eats up because they're really cerebral. "Popcorn movies" are a waste of time to them, as they prefer entertainment that makes them *think*. So, I knew going in that they'd probably dislike the movie, but I was really curious to know what about it they would dislike most. James zeroed in on one of the things I mentioned last week: if there were a Bechdel Test for race, this movie would fail. Finn exists solely to move Rey's story along. Sure, he has his moments, but he never really gets to be the hero of the film. Someone online put it best, saying that there's no moment in the film when a character thinks "We're in trouble! Better call Finn!"
Also, due to the fact that I'm not the biggest Star Wars fan, I didn't really notice until it was brought to my attention: the movie is just a remix of the original trilogy. Hell, it might as well just have P. Diddy yelling "Bad Boy" every few minutes in the film. We've seen this movie before, and some have called it the "most expensive fan fiction to ever be put onscreen". It relies too heavily on nostalgia, but a lot of you reading this who disagree with me are too close to the franchise to even realize that. You have fond memories of Star Wars as being a milestone in your upbringing, so something to come along and tug on those heartstrings isn't really a "fail" in your book. I feel like the movie is almost exploitative in its nostalgia, and doesn't even hide the fact about what it's doing. I always thought it was funny that The Four Tops re-released "I Can't Help Myself (Sugar Pie Honey Bunch)" as "It's The Same Old Song", and nobody realized it, even though they had the balls to tell you what they were doing simply in the title. That's how I feel about The Force Awakens. It works because it's something familiar that the public has already devoured and enjoyed. Sure, it may have new players, but are they really that new? I'm not trying to piss in anyone's Corn Flakes, and if you liked the movie, that's great. As a pseudo- "man on the street", with no real ties to the original franchise, I thought it was entertaining, but nowhere near the amazing cinematic marvel that folks would lead you to believe it is, though. It's a fun movie, but is it a good movie? I don't consider myself enough of a cinephile to say, but I'm leaning towards "no".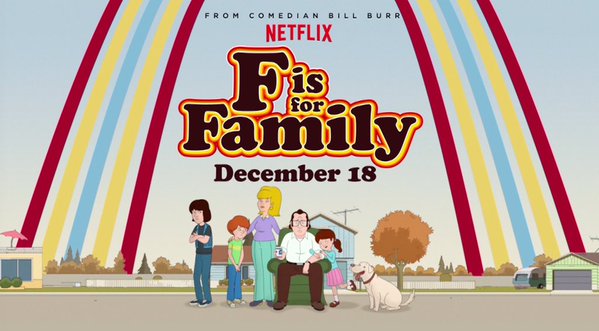 On the Netflix front, I've started watching F Is For Family. Created by comedian Bill Burr, it's kind of like a mature King of the Hill. It focuses on patriarch Frank Murphy as he supports his family as an airport baggage handler in 1973. At its core, it's just an animated sitcom focusing on a middle class family in a different era. I wish I could say it was based on Burr's real life, but I haven't seen anything supporting that theory. Anyway, I'm about 2 episodes in, and it's pretty funny. The first season is only 6 episodes, so it's a quick binge. Maybe when I'm done, I'll finally circle back to Jessica Jones. Or I'll just finally watch that second season of Bojack Horseman.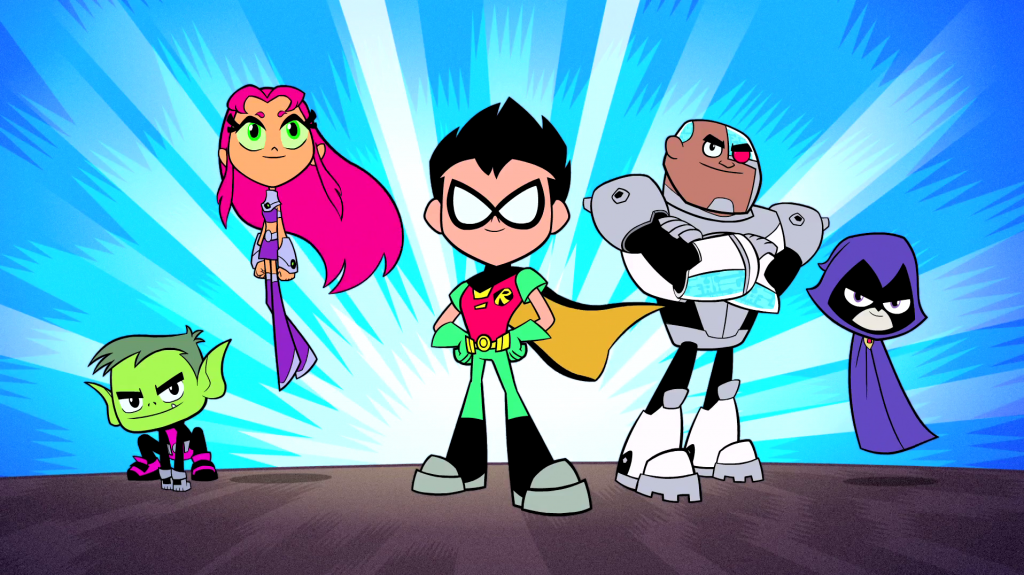 In the world of television, I just discovered Teen Titans Go! Where has this show been all my life? Is this thing really for kids, 'cause I don't believe it. I never watched the 2003 Teen Titans cartoon, as I felt it was for kids with ADHD. I mean, there was just simply too much erratic shit going on, plus I was, like, 20 when it debuted. Still, I think it's a novel idea to focus on the team when they're not saving the world, 'cause what they get into is hilarious. There's one episode where they have to save the Justice League from Darkseid (voiced by Weird Al), while another had them hanging out with a thinly veiled Teenage Mutant Ninja Turtles. Plus, I love when Beat Boy calls Raven "Mama", as it makes me picture him as a little, green A.C. Slater. Anyway, the show seems too good to be for kids, as I doubt they even get most of the jokes. I know a lot of folks have been hesitant to check it out, as they're still pissed at Cartoon Network for cancelling other DC Comics show Young Justice (come on, was that show really that good?). I've got to say, though, that Teen Titans Go! has bumped Clarence out of my #1 cartoon slot for the moment.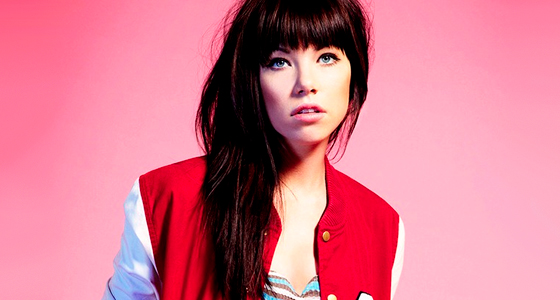 Just like I became the hub of all things Girl Meets World leading up to its premiere, I guess the same thing is happening regarding Fuller House. It was revealed this week that Carly Rae Jepsen has re-recorded the original theme song for the Netflix series. This is where I'd say something snarky, like "I guess that 'Call Me Maybe' money ran out", but all I can really think is "Good for her!" I feel like this show will have a lot of lookie-loos, so it'll definitely be good exposure for her. Meanwhile, I had no clue she came from Canadian Idol! And in true Idol fashion, she didn't even win (placed 3rd), yet has gone further than the winner that year.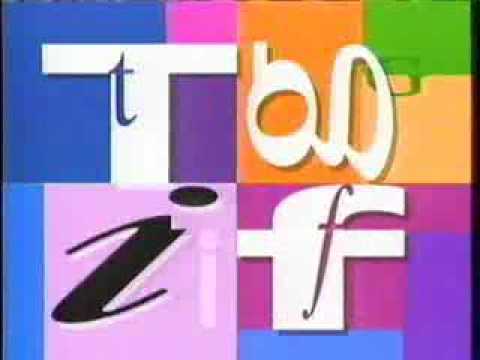 Normally, this would go in the Links I Loved portion of the post, but I'm on vacation, and haven't read much in the past week. That said, Entertainment Weekly had a great oral history of ABC's TGIF lineup. It was the kind of thing Grantland used to be great at doing, and I would totally read an entire book on the subject. Things I learned from reading it: Full House creator Jeff Franklin? Kind of a dick. Steve Urkel actor Jaleel White? Kind of a dick. Franklin is bad 'cause he refuses to admit that the creation of TGIF helped Full House – a show that never really made a ratings dent until it landed on Friday night. White has said dickish things in the past, but he just comes across kinda jerky in the write-up. And I totally forgot that the creative force behind Boy Meets World also gave us Dinosaurs. Anyway, it's a great read if you have fond memories of Urkel crash landing into the Foster-Lamberts' backyard.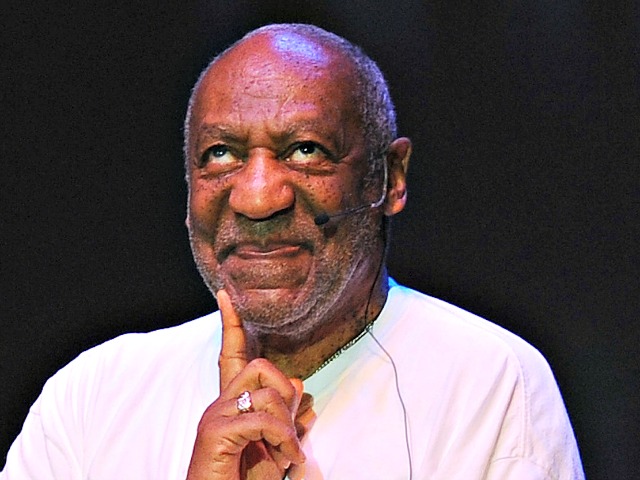 Ya know who's NOT having the West Week Ever? Bill Cosby. Man, I still can't believe there are Cosby "truthers" out there. We're talking about over 50 women here! There are as many stars on the flag as women Bill Cosby zippity-zoppotied in the bippity bop! Some people like to think there's some sort of conspiracy out there to take down a "great Black man", but I always heard he was the head of the Secret Black Leaders of America. I mean, by that rank alone, the only person with the power to take him out would be Oprah, and she's too busy with Weight Watchers right now. Sure, Beyoncé could be gearing up for a major heel turn, but I don't see that happening, either. So no, there's no conspiracy. A dude used his power and influence to take advantage of women, and it's coming back to bite him in the ass. Kinda like Star Wars, I have no real reverence for The Cosby Show, so it's not like this has "tainted his legacy" or anything in my mind. Sure, The Cosby Show changed how Black people were viewed in primetime, but that still doesn't excuse the fact that its star was using that platform to help him in his "extracurricular" affairs. And to stand up for Cosby, what would I get out of that? First of all, I'd look like a fool. Second, Bill Cosby HATES my generation. Hell, I don't even do most of the stuff he pins on us (we wear our pants too low, etc), but he still hates my cohort. So why the Hell should I go to bat for his lecherous old ass? If anything, I'm just kinda glad Brandon Tartikoff didn't live to see this. Then again, he was there at the beginning, so maybe he knew…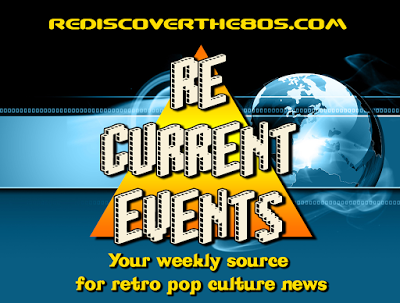 In happier news, I made my 50th podcast appearance last week on the 2015 year end recap episode of The Recurrent Events Podcast. I joined up with my pals Jason and Chad to talk about the year that was in popular culture. If you like that sort of recap thing, be sure to check out West YEAR Ever next week. In the meantime, listen to our gabfest here.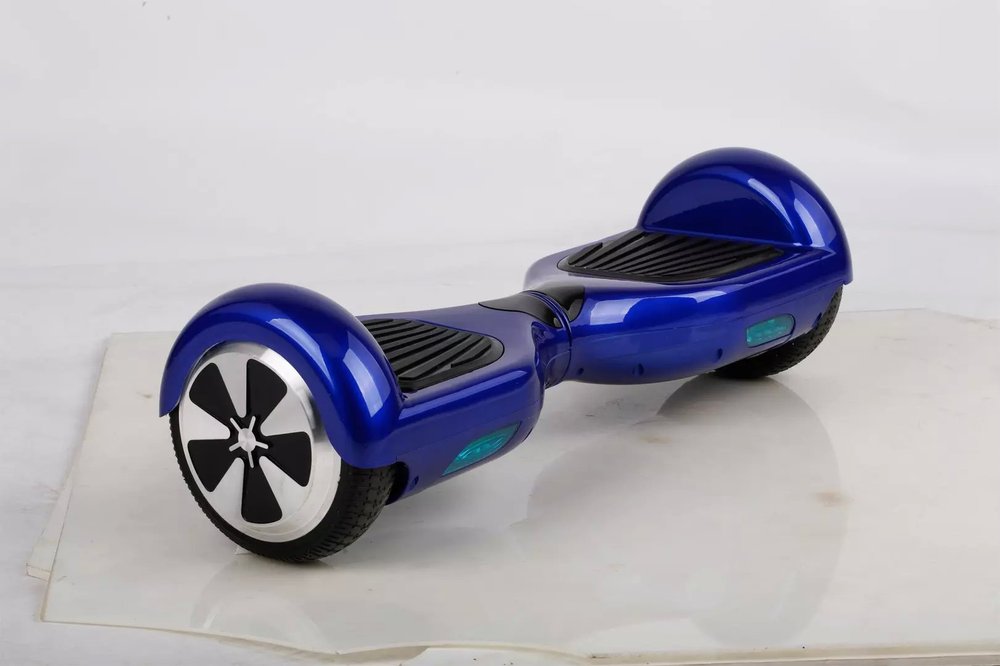 Like I said, nothing happens between Christmas and New Years, so there wasn't a lot of "news". If you ask me, the West Week Ever goes to all the nameless Chinese manufacturers of the hoverboard. Sure, they're breaking wrists and burning down houses, but they were the hottest gadgets of the holiday season. Whether yours is a "Swagway", "HoverTrax", or an "AirBoard", you weren't an official Vine star unless you had one of these things this year. They're currently banned from most sidewalks, malls, airports, and everywhere else, but that didn't take them off the top of every teen's Christmas list. So, for winning the season despite the odds stacked against it, the hoverboard had the West Week Ever.
Thanks for reading, and be sure to Like us on Facebook!