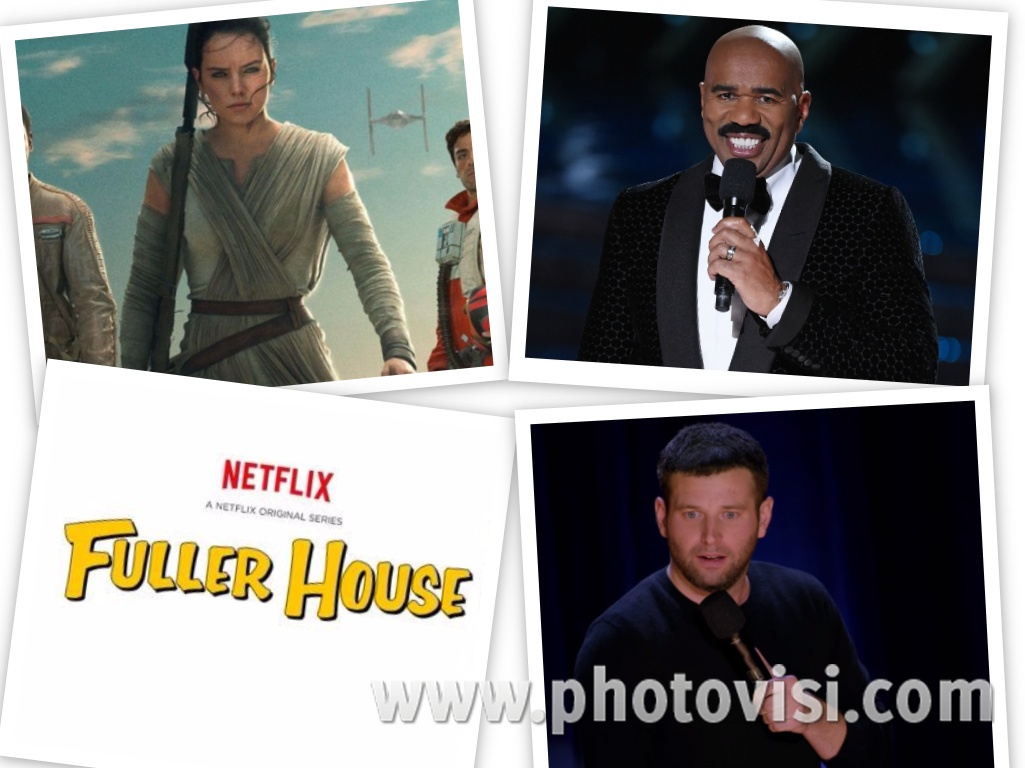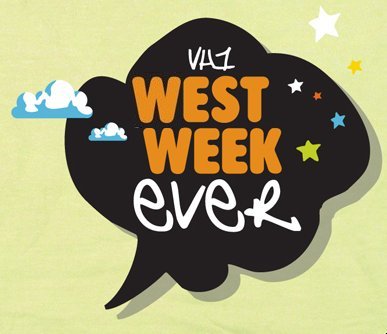 Happy birthday to me! No, seriously – it's my birthday. I'm officially older than Jesus, and I'm not quite sure how to feel about that. Yay? Anyway, you'll all be with your families/favorite prostitutes on Friday, and tomorrow's the eve of those festivities, so I figured I'd probably better post this today if I wanted anyone to actually read this thing.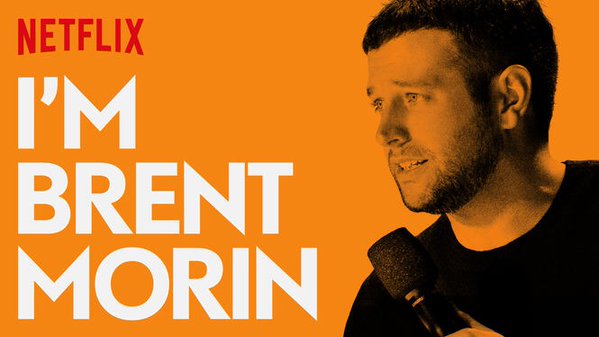 Since it's been a short span of time since my last post, I haven't really watched much of note lately. I did, however, catch comedian Brent Morin's Netflix special I'm Brent Morin. If you're not familiar with him, he's one of the leads on NBC's Undateable (probably my favorite sitcom at the moment), but he was a standup for years before getting that gig. It was a serviceable special, but nothing to write home about. I really like Morin, but I'm not sure he was ready for his own one-hour special. There used to be a progression to these things. You'd get a Comedy Central Presents half hour, and if that went well, you might get another. And then you start talking about a one-hour special. Sure, Morin cut his teeth as a production assistant for Conan O'Brien, but I don't feel like he earned a special yet at this point in his career. Anyway, I fell asleep on it twice. That's not to say the quality of the material was bad, but I just feel like he's better suited to the sitcom world.
Speaking of Netflix, we got a teaser for Fuller House. It's meant to tug on the nostalgia heartstrings, but I'd have preferred them just use "Everywhere You Look" instead of Miranda Lambert's "The House That Built Me". The song choice gives it a somber sort of tint, and not something I want to look forward to watching. It's got quite the "very special episode" vibe. Anyway, all 13 episodes of the series will debut on February 26th. Hopefully it'll be a lot easier for me to binge than Jessica Jones has been (I'm still only halfway through episode 3 of that one).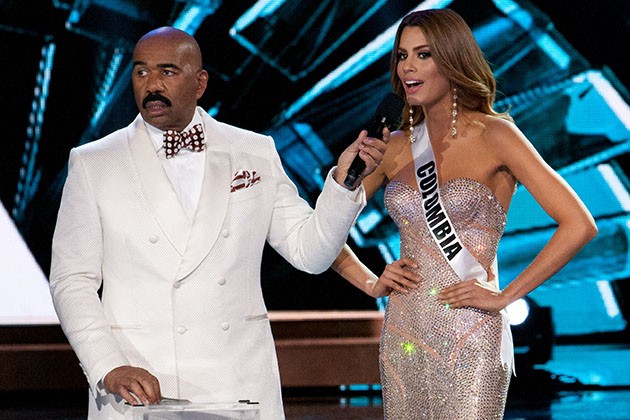 I can tell you who had the West Week NEVER, and that's Steve Harvey. If you haven't seen the news clips/online memes, here's what happened: Harvey hosted the Miss Universe Pageant on Sunday night, and mistakenly announced the first runner-up, Miss Colombia, as the winner. He, then, had to come back out and apologize, while also citing the true winner, Miss Philippines. Now there are conspiracy theories. Was it intentional or a true mistake? Ya know, I wouldn't care if it was orchestrated because it got people talking about the pageant. Beauty pageants are as useless as The Voice in creating household names, and nobody would've been talking about Miss Universe Monday morning had it not been for Harvey's gaffe. People claim that Harvey should've known better, as he's a host for a living, but he was out of his element on this kind of world stage. I mean, this is the guy who continues to say "theyselves" in his Family Feud intro on a nightly basis, so he's not the most polished speaker. People are wondering "Will he bounce back from this?", and the answer is YES. It's not like it was Miss America. We Americans don't really give 2 shits about things that affect the rest of the world, least of which being other countries' beauty contestants. Had he done that for Miss America, then it might be a different story. We still like to pretend that contest matters, for whatever reason. It's not like Harvey was booking any gigs in Colombia anyway, so this'll all blow over before you know it.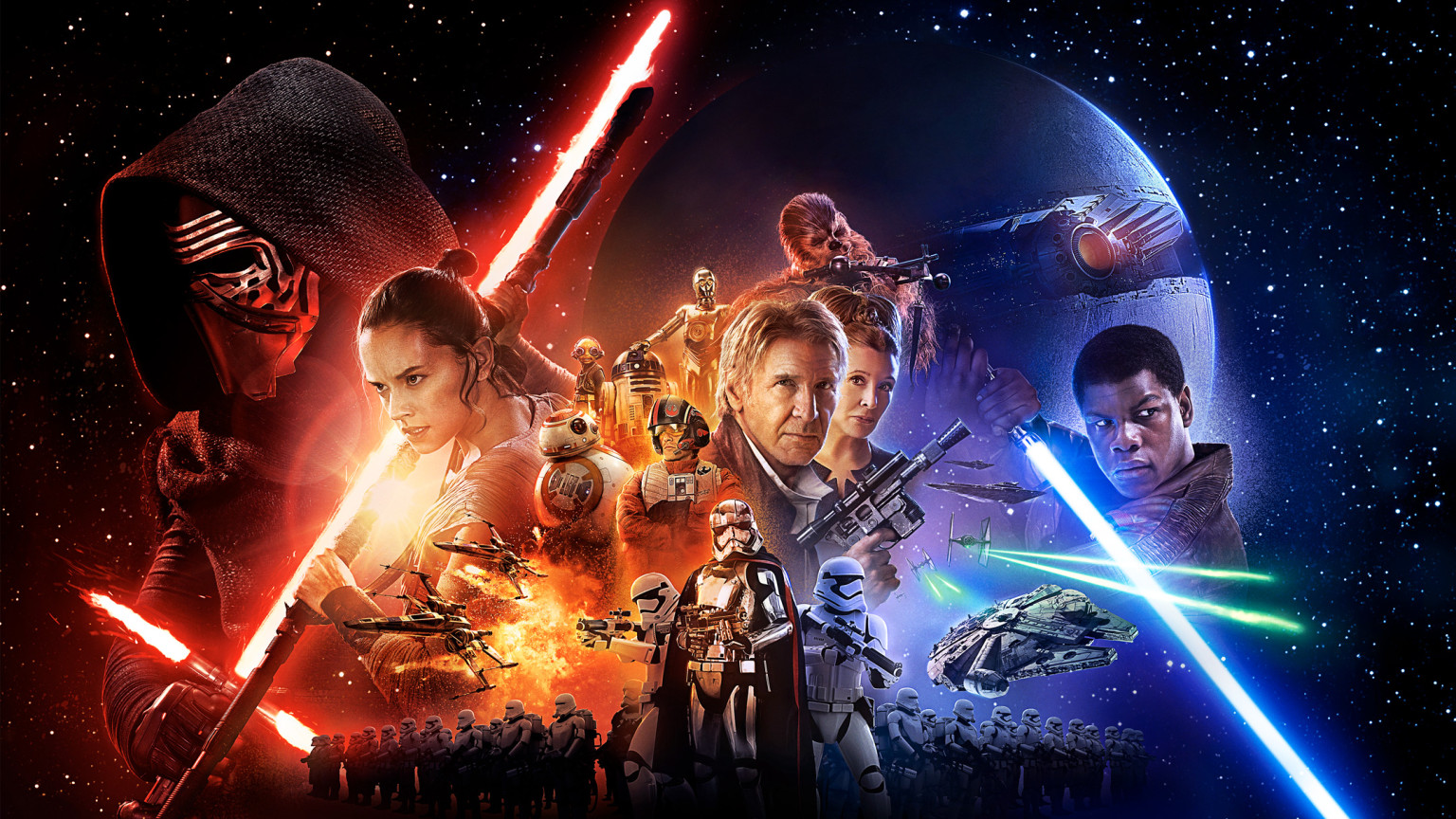 Anyway, like every other person in America, I saw Star Wars: The Force Awakens last weekend. At the end of the day, I enjoyed it. I'm not the most hardcore Star Wars fan, so I probably didn't have as many nits to pick. Like, I don't feel qualified to rank it with the other movies in the franchise (especially since I've yet to watch Episodes II & III). Still, I had thoughts as I sat through the movie, so I felt it was my duty to share them with you:
Was that guy supposed to be important that Poe was meeting with?
The Star Wars franchise sure loves that Keira Knightley bone structure.
I love how General Hux gives no fucks about Kylo Ren. He's in his freshly tailored getup, and he's forced to work with this kid who's cosplaying as his crazy, evil grandpa.
Captain Phasma? More like Captain Ass-ma. She joins the Boba Fett Club of all style and no substance.
As a Black guy, I kinda hated the bait and switch done by Star Wars marketing. If you managed to avoid the trailers and TV spots, this wasn't an issue. However, all interviews and everything else pointed to this being Finn's story. Instead, it's Rey's, and Finn isn't even conscious at the end of the movie. I was hoping for a role model for my future son. I guess I'll just have to settle for one for my current daughter.
So just anybody can wield a lightsaber? I thought you had to have The Force to do that. Everyone else uses blasters
You mean to tell me that in their +30 year partnership, Han has NEVER fired Chewie's bowcaster? Whenever I learn a friend has a gun, the first thing I do is ask to touch it!
Where the fuck was Constable Zuvio?!
I really could've done without the Original Trilogy cast members showing up. Chewie's role could've been accomplished by a newly introduced brute/Wookiee character, while the death was needlessly telegraphed. And Leia was borderline USELESS
My goal in life is to be the Greg Grunberg to someone's J.J. Abrams…
How much did Mark Hamill get paid for this movie? SAG rates tend to be based on dialogue, so…
The range of emotions on Mark Hamill's face is quite fascinating. He goes from Puzzled to Possibly Horny to Mildly Constipated to Contentment all in about 10 seconds before the credits roll.
Like I said, I'm not the biggest Star Wars fan, so if you want some more intelligent posts about The Force Awakens, head on over to The Robot's Pajamas, as they've been cranking them out all week. Still, the movie is breaking almost every box office record known to man, so that's enough to get it the West Week Ever for the second week in a row!
In the meantime, I thank you for reading, and I hope you all have a Merry Christmas! If you don't celebrate, enjoy your Chinese food or simply your Friday.