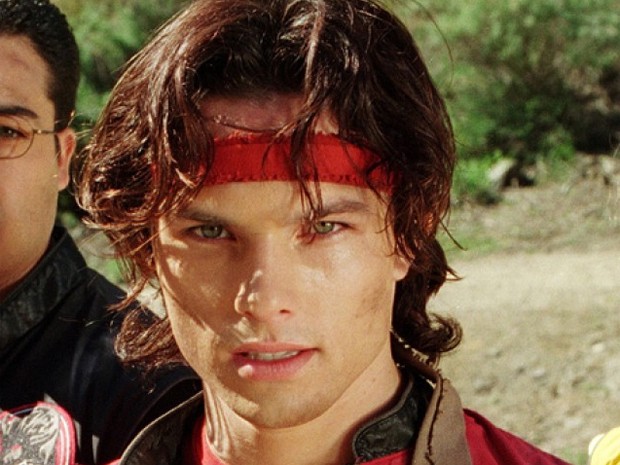 No, that's not the name of some I'll-advised Power Rangers spinoff. It actually happened. A few years back, there was a news story about a Power Rangers extra who killed a couple on a boat. News outlets went crazy, trying to say that the guy had been a Power Ranger, when he had actually just been the kid du jour in a random episode. The Ranger actors themselves had remained on the straight and narrow. Until now!
Ricardo Medina Jr played the Red Ranger in Power Rangers Wild Force, and voiced the villain Dekker in Power Rangers Samurai. He also killed a dude with a sword. According to TMZ,  a fight broke out between Medina and his roommate. Medina and his girlfriend retreated to the bedroom, but the roommate, identified as Josh Sutter, forced his way into the room. At that point, Medina took his method acting a bit too far and stabbed Sutter in the abdomen with a sword. Medina was arrested, while Sutter died en route to the hospital. Medina is currently in jail, with bail set at one million dollars.
Medina is one of the Power Rangers actors with a shadier background, as he has also worked as a male stripper since ditching the spandex. For the moment, it sounds like the attack may have been self defense, but only time will tell.