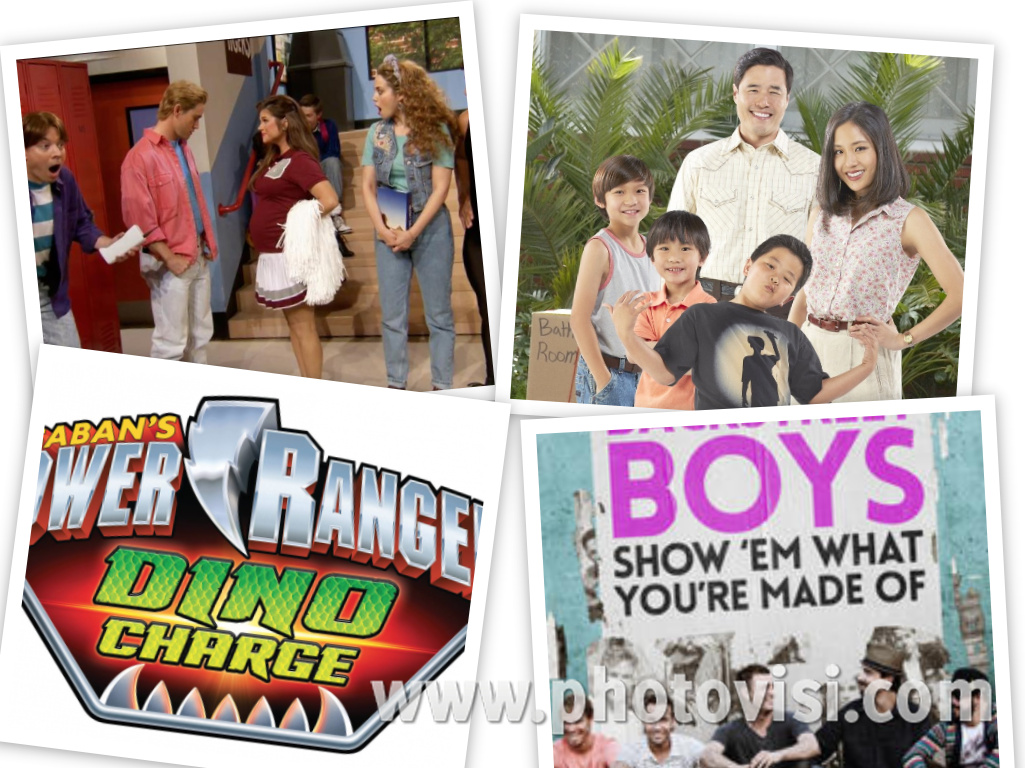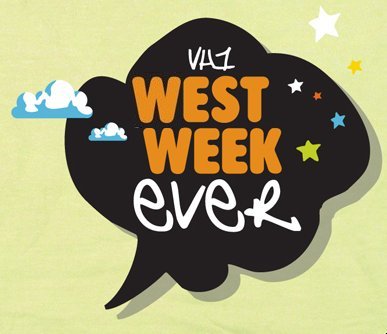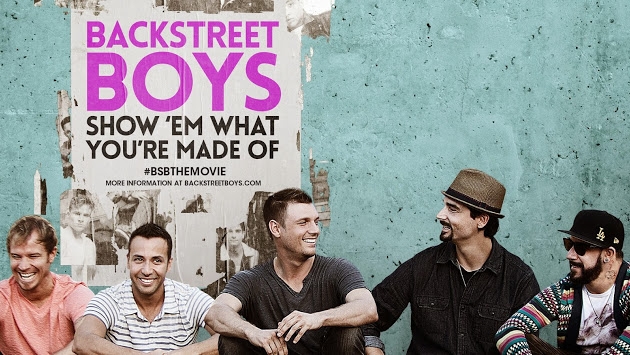 Well, the week started out with me watching Backstreet Boys: Show 'Em What You're Made Of. I'd known of this documentary for a while, but I had planned to wait until it aired on HBO later this year. Well, the movie was released On Demand and theatrically at the same time, and I had nothing to do Friday night, so I fired up that On Demand. I'm a boyband fanatic, so this was really a no-brainer, but I was surprised to learn a bunch of stuff that I never knew before. Here's the gist of the documentary: to celebrate their 20th anniversary tour, as well as the return of group member Kevin Richardson (he took a few years off), the Backstreet Boys decide to visit each member's hometown in order to learn more about each other. It's designed to tug on the heartstrings, as you relive familial deaths, fights, and other drama. You also get to see what it's like being a grown man in a "boyband". Hint: it ain't pretty. Brian's voice now unreliably comes and goes, while AJ has had two knee replacement surgeries. Some stuff I knew, like how the guys felt betrayed that their manager Lou Pearlman essentially created their competition when he created *NSYNC. Some stuff I didn't know, however, like the fact that Howie D sang all of the leads before the guys started recording. Once they got the "Max Martin sound", he was pushed to the background, and has quietly resented it the past 20 years. The documentary is not for young viewers, however, as they say "fuck" a LOT. There's even a pretty intense screaming match between Brian and Nick that'll leave you uncomfortable. In fact, Nick seems uncomfortable throughout the entire affair.  This is especially apparent when they visit Lou Pearlman's old mansion, seeing as how there were allegations that Lou may have molested the Carter boys. If you're a Nick fan, you're just gonna worry for him. Anyway, if you're a longtime fan of the group, it's a great documentary and I recommend checking it out.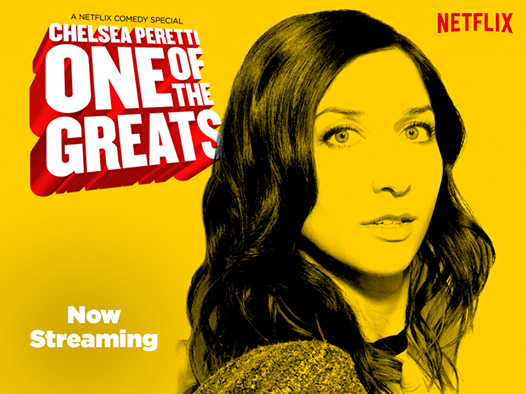 On the Netflix front, I caught Chelsea Peretti: One of the Greats. I was familiar with Peretti from her acting gigs, such as Brooklyn Nine-Nine, but I'd never really heard her standup. She's funny, though it wasn't hilarious. It was striving to be surreal in ways that I'm not quite sure worked. For example, she'd tell a joke, and then they'd randomly pan to a dog in the audience, to elicit a "There's a dog in the audience!!!" response. There was also a bunch of awkward audience participation bits. It probably played better on paper, but the execution was left wanting. Anyway, it's a decent way to kill an hour, as her material was pretty good.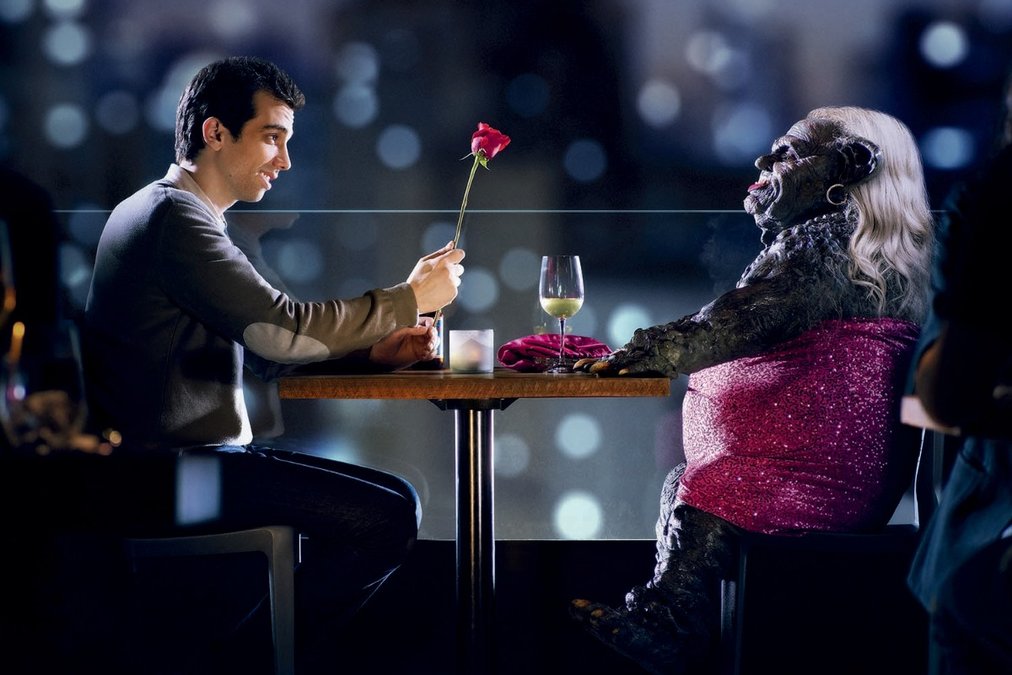 I also checked out the FXX series Man Seeking Woman, which is a really quirky show. For lack of a better description, it's kinda like a live action Family Guy, with metaphorical cutaways. It stars Jay Baruchel, who breaks up with his college sweetheart and has to get back into the dating world. In the pilot, his sister sets him up with a literal troll named Gorbachaka, while his ex-girlfriend is now dating Hitler. Yes, that Hitler. Apparently, he faked his death and is now 127 years old. See, that's the kind of thing Family Guy would try to pull. I watched the first 3 episodes, and I love anything that Baruchel does, so I'll be keeping up with it for the rest of the season. It's just a shame that it airs opposite Broad City, so it'll be an a DVR show for now.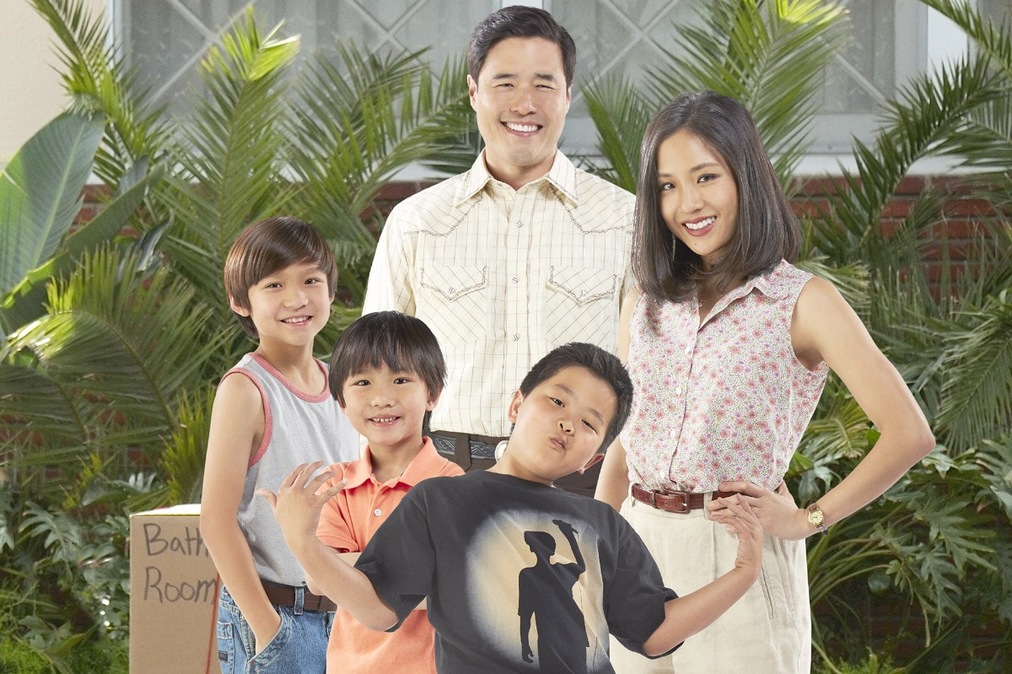 ABC's Fresh Off The Boat debuted a week earlier than its announced premiere date, and it seems like folks loved it. Based on the memoirs of Eddie Huang, it follows a young hip-hop loving Chinese kid whose family moves from DC to Florida so that his father can achieve the American Dream. ABC showed 2 episodes Wednesday night (before and after the hit Modern Family), and I was able to catch the pilot. In all, it was a funny show. It'll be interesting to see how the racial politics play out. I was kinda disappointed that it had to be the black kid to call Eddie a "chink", but if that's how the story actually happened, then so be it. I wish we could've heard what Eddie called him back, but I'm sure you can't say those words on network television. Anyway, the real test will be when FOTB moves to its regular timeslot, Tuesdays at 8. That's a hard night, as it'll be going against The Flash, Masterchef/Masterchef Juniors, and Parks & Recreation. ABC is having a hard enough time with Tuesdays, as Selfie and Manhattan Love Story failed there earlier this season, meanwhile Agent Carter and Agents of S.H.I.E.L.D. haven't been ratings blockbusters. Fresh Off The Boat won't have the benefit of a lead-in, so the night will land squarely on its shoulders.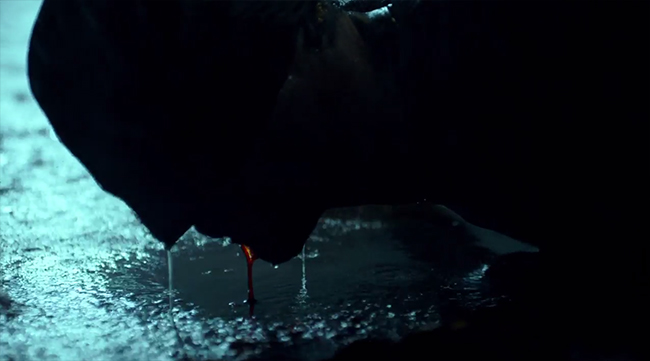 The Netflix Daredevil trailer was released this week, giving us a taste of what to expect when the series hits this April. A lot of people are applauding the gritty tone of the trailer, but I think it looks kinda fan filmy. Maybe it's because he's not in his iconic suit yet, but it just looks kinda…low budget to me. This was just a teaser, though – maybe we'll get a better look at the show closer to its debut.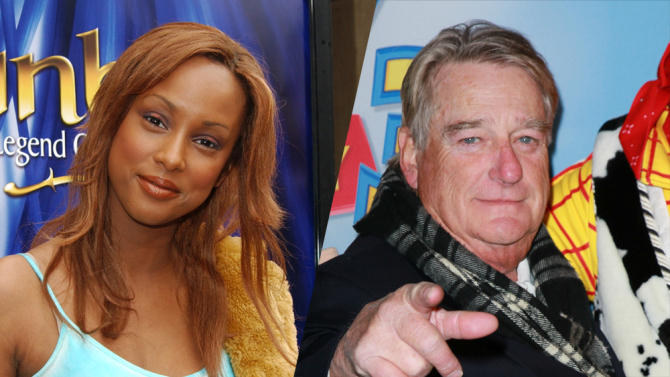 I got some of the best news ever this week when it was announced that Trina McGee and Blake Clark will be appearing on Girl Meets World. McGee played Shawn Hunter's girlfriend, Angela, on Boy Meets World while Clark played his dad, Chet Hunter. McGee left the show when Angela's dad, The Last Dragon's Sho' Nuff, decided that he wanted her to come live with him. Meanwhile, Chet Hunter died in the later seasons of the show, but reappeared a few times to give Shawn advice. When Shawn appeared on the Christmas episode of Girl Meets World, it was revealed that he's disappointed that he hasn't found anyone to settle down with yet. I hope hope hope this means they're going to reunite Shawn and Angela, as teenage Will lived for that relationship (and had a huge crush on Angela). For now, all we know is that the episode is titled "Girl Meets Hurricane".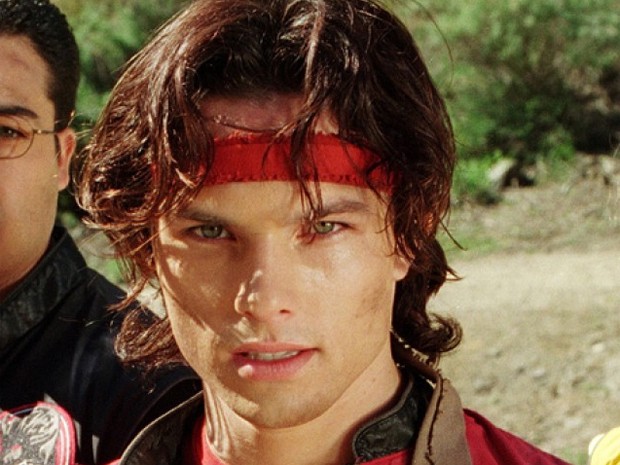 Earlier this week, I wrote about former Power Ranger Ricardo Medina Jr and his alleged murder case. Well, it appears that he's been released. The DA wants to make sure that he has all the facts, so no charges are being pressed at this time. So remember, if the sword don't fit, Zordon must acquit. Yeah, that was lame…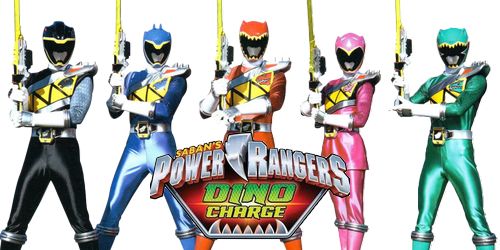 Speaking of Power Rangers, the latest season, Power Rangers Dino Charge, debuts tomorrow morning on Nick. The pilot was actually released on Nick.com last week, so I, and most fans, have already seen it. As a fan, this won't come as much of a surprise, but I really liked it. It felt fresh, which is hard to do with a franchise that's been around this long. I'll also say that it's the first Power Rangers incarnation that actually feels like a Nick show. I'm not sure if it's the dialogue or the acting, but it actually feels like it's on the right network for a change. I'm kinda tired of dinosaurs, and I hate the design of the suits, but I'll be checking in on it every now and then.
Things You Might've Missed This Week
-Damon Wayans Jr. is leaving New Girl at the end of the season.
-The Titans lineup for the in-development TNT series will include Nightwing, Hawk, Dove, Starfire, Raven, and Oracle.
– Sports Illustrated is "making history" by featuring plus-size model Ashley Graham in an ad in the annual swimsuit issue.
Links I Loved
The Ever-Expanding Spider-Man Family of Comics – The Kliqnation
Breakdown of the Daredevil Trailer for Netflix – The Robot's Pajamas
Lorne Michaels on 40 Years of 'SNL': Being "'Feared' Was Never My Goal" – The Hollywood Reporter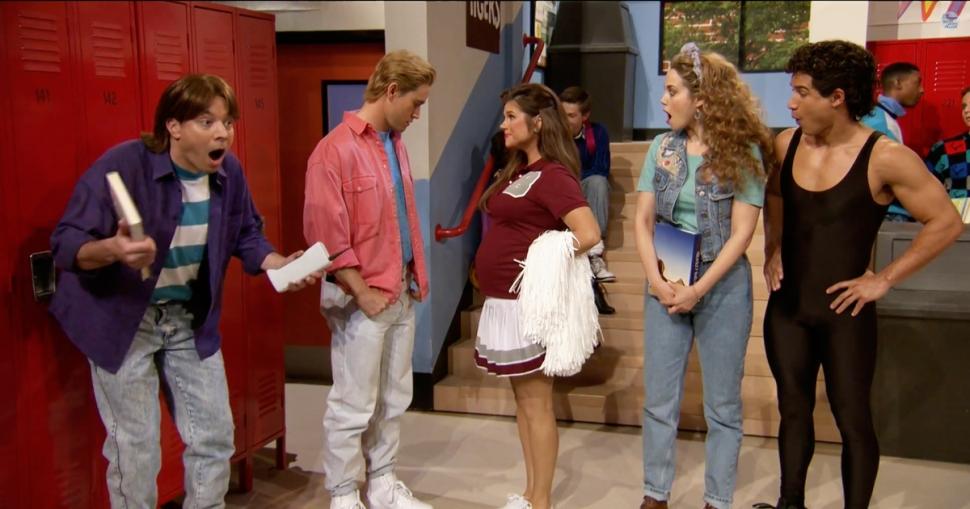 You've all seen this already because it was on EVERY website, Jimmy Fallon had a Saved By The Bell reunion on The Tonight Show. I love that he finally got to do this, as it's something he'd been working on since he was hosting Late Night. In fact, when he wasn't able to get the whole cast, he went with a California Dreams reunion instead. I not-so-secretly love California Dreams more than Saved By The Bell (I think it was the musical aspect), so that was just fine with me. Still, I love when a plan comes together, so it was cool that he finally got his SBTB reunion. It's funny how Screech and Lisa aren't present, though they aren't even missed. I always hated Lisa, while I could take or leave Screech most of the time, so I felt this reunion was perfect. My love of TNBC shows knows no bounds, so that's why Jimmy Fallon's Saved By The Bell reunion had the West Week Ever.