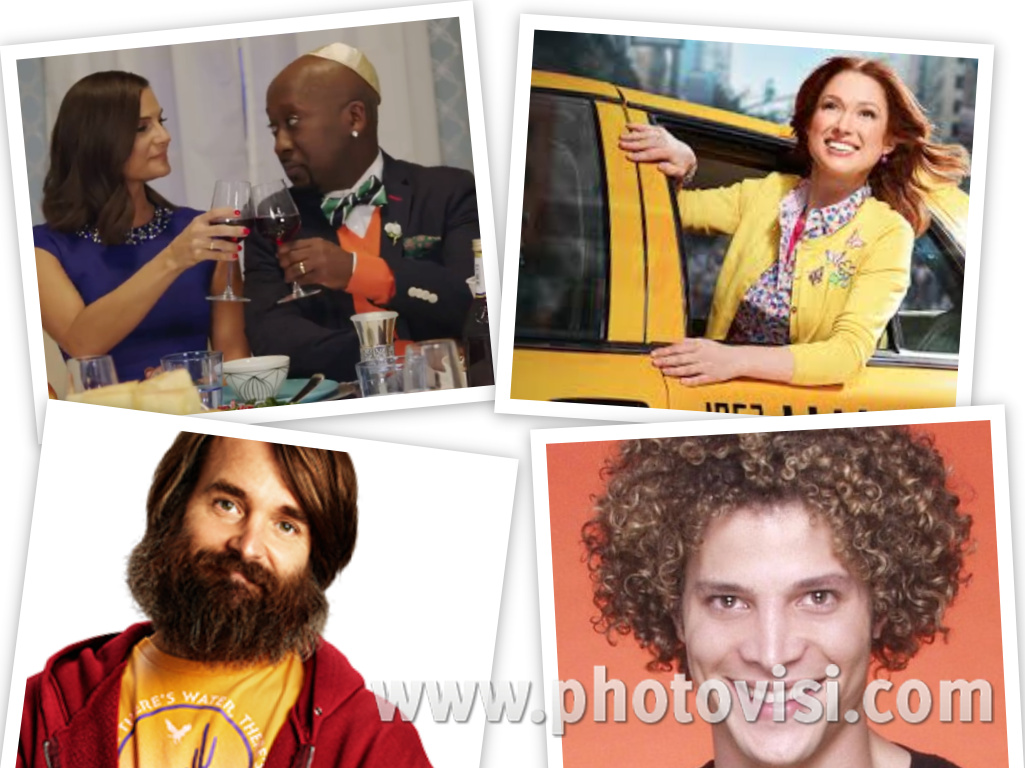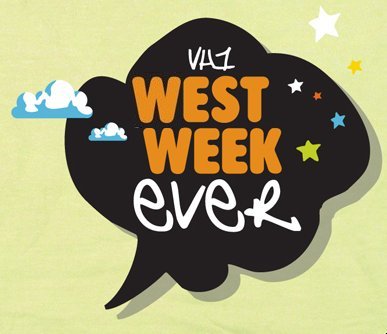 So, I had a bunch of snow days last week, and just didn't have the motivation to write. We're back now, however, and we've got a lot to talk about!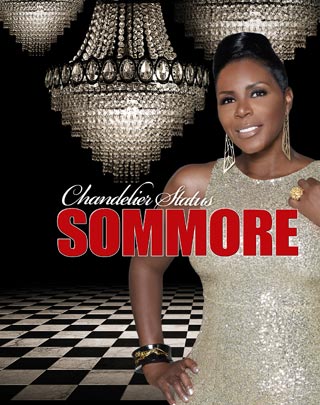 Trying to clear off my DVR, I watched the standup special Sommore: Chandelier Status. If you don't know Sommore, you've clearly never seen BET's ComicView. You're also probably White. Seriously, except for Celebrity Fit Club, Sommore really hasn't broken out of the Black Comedy world. Still, I've found her to be hilarious in the past, so I thought I'd check out this special. It was really nothing to write home about. It was about an hour's worth of "Black people do this, and White people do that." That gets old fast. I think I laughed twice. Kinda disappointing, as I had high expectations for that special.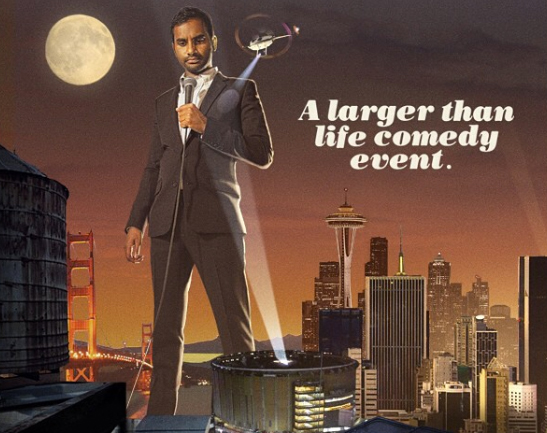 While on the comedy topic, I also checked out Aziz Ansari: Live At Madison Square Garden. Now, I've gone on record to say that I didn't like his last special, Buried Alive, because he spent too much time talking about grown-up stuff like having kids and his fear of marriage. Well, this special was really just more of that. I think I'm starting to realize that I like younger, less mature Aziz who talked about hanging out with Kanye and going to R. Kelly concerts. Older, wiser Aziz is WAY too introspective, and I don't find a lot of *humor* in what he has to say. He's more like a relationship guru than a comedian these days, and that's just not what I'm looking for.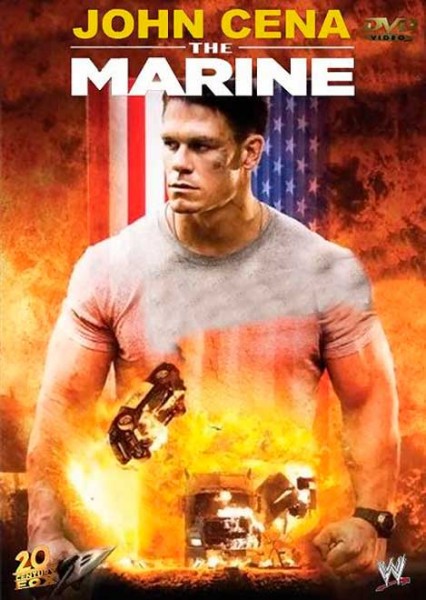 On TV, I caught The Marine, which has quickly become one of those "I have to watch it whenever I see it's on" movies for me. I can't really explain it, but I think John Cena is a pretty good action star. And whatever happened to Kelly Carlson? After Nip/Tuck, she seemed poised for bigger things. Sure, The Marine is just a WWE Studios production, but it was still a job. Nowadays, I hear she's acting in some online spinoff of Supernatural. Eww, a webseries!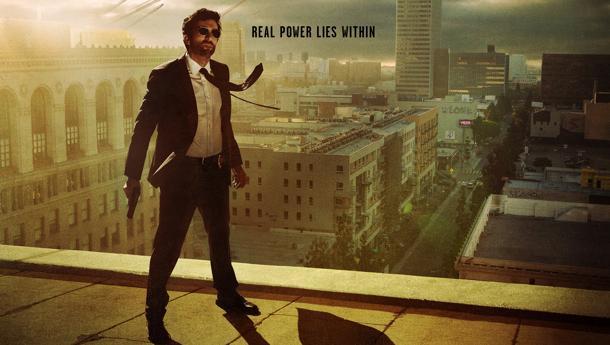 Speaking of disappointing webseries, this week saw the premiere of Powers on the Playstation Network. If you're not familiar with the concept, it's a police procedural based  in a world of people with superpowers, and it's based on the comic of the same name from Brian Michael Bendis. Now, I have a complicated relationship with Bendis; I used to love everything he did, but then I met him. Don't meet your heroes, kid. Anyway, as much as I've loved his work, I never really liked Powers. I felt it was overrated and moved WAY too slowly. So, I'm probably not the target audience for this show. That said, it was just as bad as I expected. The show had been in development for years, and eventually landed at FX with a pilot starring Jason Patric. FX passed on the series, but the creators were determined to get it on the air somewhere. So, they went back to the drawing board and gave us the show that we have here. The trailer for it made it look like a big budget fan film, and the actual product wasn't much better than that. It felt like a really bad Canadian series that would air on Syfy. And no, not a American show filmed in Vancouver for budgetary reasons – I'm talking about a show made by and for Canadians, like Lost Girl or something. The effects are hokey, the casting is off (Sharlto Copley? Really?), and it just feels empty, though yearns to be so much more than it is. The series will air exclusively on Playstation Network, but the pilot is currently available on YouTube. If this show is indicative of PSN's original programming capabilities, I am far from impressed.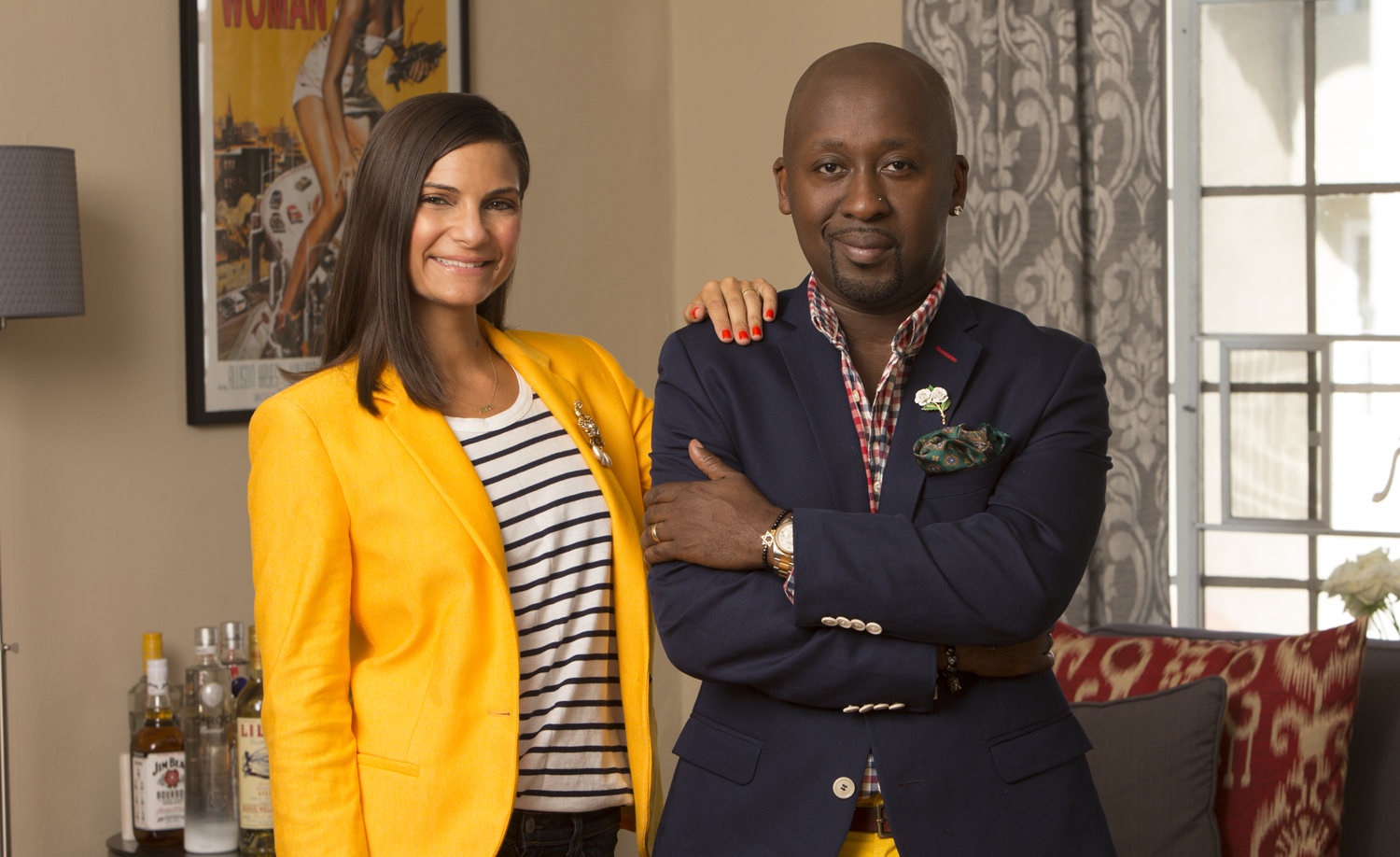 It's not all bad news this week, though. I have a new favorite reality show: Kosher Soul. Airing on Lifetime, the show follows the relationship between standup comedian O'Neal McKnight and celebrity stylist Miriam Sternoff. He's Black, she's Jewish and hilarity ensues! When the series starts, they're planning their wedding and O'Neal is starting the conversation to Judaism, as it's important to Miriam that she marry a Jew. O'Neal's a funny guy, though I'm not that familiar with his standup. He's friends with other reality show stalwarts like Fonzworth Bentley and Russell Simmons. Meanwhile, Miriam reminds me a lot of Bethenny Frankel – who was my favorite of the Bravo Real Housewives franchise. Right after their wedding, Miriam wanted to start trying to have kids, so that's where we are at this point in the show. O'Neal and Miriam seem to have great chemistry, and I can see how their relationship has endured for 9+ years. Hell, they may last and they may not, but they're trying to make it work. I've seen no hype about this show, and only watched it because I ran across it On Demand. It doesn't even have a Wikipedia page yet! So, with my luck, it'll probably be canceled after one season.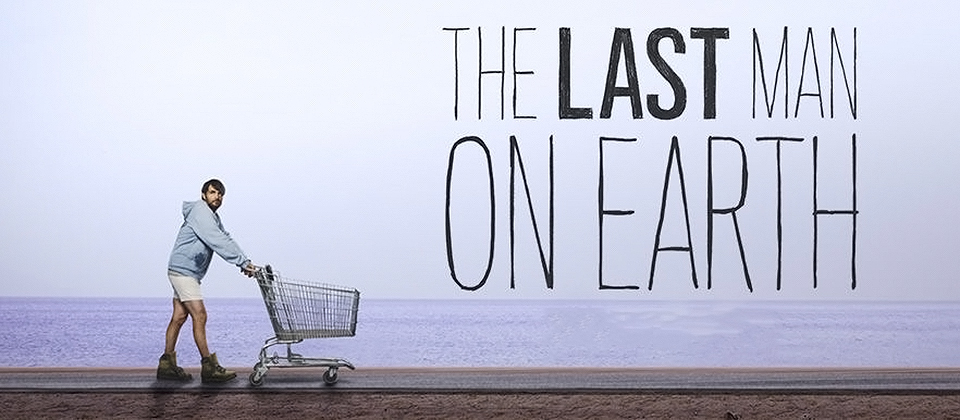 Had I done a West Week Ever last week, that honor would have gone to The Last Man on Earth. I never thought it had a chance to work, and the jury's still out on it, but I've thoroughly enjoyed the three episodes that have aired so far. If you haven't seen it, Will Forte stars as Phil Miller – the seemingly only survivor of a virus that has killed the rest of the world's population. So, the pilot follows him as he gets used to the idea that he is, in fact, the last person on Earth. Then, at the end of the pilot, you're thrown for a loop, as you learn that he's not alone; he may be the last *man* on Earth, but there happens to be a woman – Carol Pilbasian, played by Kristen Schaal. So, then the show focuses on the relationship between the two, as Carol thinks she and Phil are meant to repopulate the world, while Phil really wants nothing to do with her. I thought this would work as a movie, but I had no idea how they'd get an entire series out of it. Three episodes in, and I'm still not sure where it's going, but I'm enjoying the ride so far.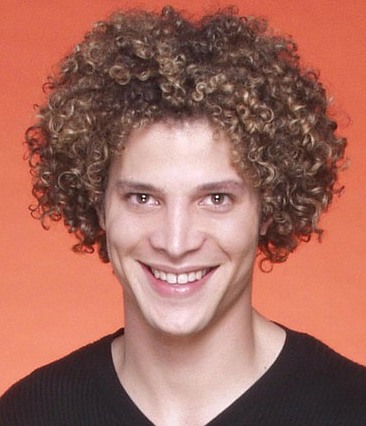 So, I was busy on the Internet this week, and some might even say I was trolling. I didn't think that was the case, but let's take a closer look, shall we? So, on Monday morning, I was tweeting with a friend about American Idol, and he mentioned Kris Allen. I replied, "Man, where'd THAT dude end up?" And he replied, "In the scrap heap along with Taylor Hicks, Lee DeWyze, and Scotty McCreery." And then the floodgates opened. We got tons of replies from obsessed fans who clearly set filters for anytime those guys' names are mentioned. They insisted that Taylor and Scotty weren't on a "scrap heap". Turns out they were right. I mean, I already knew of Scotty's country success, but who knew that Taylor Hicks made $2.5 million last year? Apparently, he's the first Idol to get a residency in Las Vegas. Anyway, as I got sick of these grannies blowing up my timeline, I tweeted the following:

If you're not familiar, a "stan" is slang for an obsessive fan – based on the Eminem song of the same name. Oh, and Justin Guarini lost to Kelly Clarkson in the very first season of American Idol. I didn't really have to call out Guarini, but he seemed like an easy target. Kick a man while he's down, I guess. I was riled up by all the old ladies defending their favorite Idols, and I was really just trying to call out some more fans, as I was amused by their terrible misspellings and grammar. And since he has nothing to do with his time, Guarini responded. He has since deleted his tweets to me, so let's see if I can do it from memory:
JG: "*stars *shitty"
This was his was of trying to correct me. He thought I meant to say "stars" instead of "stans". He was also correcting the end of my tweet to read "Justin Guarini ain't shitty"
And I replied:


JG: "Hey fan. I know a fan when I see one, fan."

Then things took off. He tweeted his response with the period before the @, so all of his followers could see it. So then everybody started favoriting his tweets to me. And then one theatre groupie tried to say that I was kissing up to him. I actually wasn't. While my tone might seem conciliatory, in my mind I wasn't done. I didn't appreciate him reaching out to his followers for support. What I said was true – I had voted for him, and an ex had given me From Justin to Kelly. I failed to add that I sold that DVD and that I thought his album was a piece of shit. Seriously, it's terrible as there isn't one commercially viable single on the entire disc. I didn't add any of this, though, because I had been an asshole and it was probably best to let it drop. The next day, however, I listened to Kelly's new album and I got the desire to tweet Justin and ask him what he thought of it. I was just about to hit send, but I thought better of it. I like a good feud, but I'm not particularly a fan of a situation where I'm the bad guy.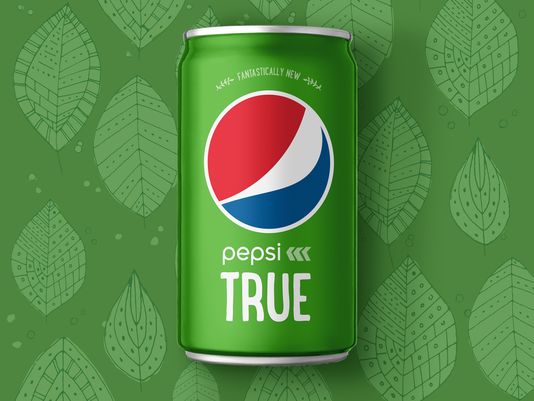 Last time, I mentioned that I had a bottle of Pepsi True in my refrigerator. Well, I tried it. And it tastes like bilge water. In the Stevia flavored mid-calorie cola department, Coke Life wins the title.
Things You Might Have Missed This Week
– Pharrell Williams and Robin Thicke lost a court case against the family of Marvin Gaye, who claimed that "Blurred Lines" ripped off Gaye's "Got To Give It Up". This decision resulted in a $7.3 million payout to Gaye's children. I get that they kinda sound similar, but I really don't get this decision. Plus, it sets a really bad precedent for anything that remotely sounds like anything else. Thicke had kinda been a bit of a douchenozzle over the past year, so I wonder if that played into the jury's decision.
–  a new trailer was released for the Netflix Daredevil series. For a great scene-by-scene breakdown, check out this post at The Robot's Pajamas.
–Rolling Stone had a great minute-by-minute breakdown of the We Are The World recording session on its 30th anniversary.
– Have you ever wanted to see Earl Sinclair from Dinosaurs rap Notorious B.I.G.'s "Hypnotize"? Who cares. Here it is and it's awesome:

– My pals over at the Nerd Lunch Podcast did a musicals episode that you should really check out.
– At a Disney shareholder's meeting, it was reported that Star Wars Episode VIII will be released May 26, 2017. Also, Felicity Jones to star in the Rogue One spinoff. I have no idea who she is…
– My pals at UnderScoopFire tackle the Pop Culture Alphabet
I had no idea I'd love this show as much as I do, and I don't know what I did with my life before it came along. Yes, I'm talking about Unbreakable Kimmy Schmidt on Netflix. Originally developed by Tina Fey for NBC, the show was picked up by Netflix with a 2-season guarantee. It stars The Office's Ellie Kemper as Kimmy Schmidt who, along with 3 other women, has been held captive in a doomsday bunker for 15 years. When the series starts, they're liberated from the bunker, and Kimmy moves to NYC to start her life over. Since she was in middle school when she was first abducted, Kimmy's missed out on a LOT, including current music and slang. Once she gets to New York, she moves in with flamboyantly gay Titus Andromedon who eventually becomes her best friend. Meanwhile, she works for a crazy rich lady played by 30 Rock's Jane Krakowski, and tries to put her bunker life behind her.
If you loved 30 Rock, you'll love Unbreakable Kimmy Schmidt. They share a sensibility, and I'd even consider them in the same universe if it weren't for the fact that Krakowski and Tituss Burgess are playing different characters. Whenever they watch TV on the show, I keep hoping for a mention of TGS, Bitch Hunter or MILF Island just to confirm that Jack Donaghy and Liz Lemon are in the same city somewhere.
Part of what makes the show work so well is the casting. Kemper is simply adorable as Kimmy, as she manages to capture the wide-eyed wonder that the character would certainly experience by her new surroundings. She spent her adolescent years in the bunker, so her development's a bit stunted. If you've ever seen 13 Going On 30, you know that Jennifer Garner was awkward as Hell as a 13 year old girl who magically becomes a 30 year old. This takes that formula and gets it right. Kimmy may be 29, but she's still a 14 year old in many ways. And Kemper does an excellent job portraying that. Meanwhile, Tituss Burgess is AMAZING as Titus Andromedon. Everything he says is quotable, and he manages to straddle the line of self-serving and lovable. If you watched 30 Rock, you'll remember him as D'Fwan – a hilarious member of Tracy's wife's entourage. Here, it's like he's playing the same character, but cranked up to 11. He and Kemper have great chemistry, and it's fun to watch their friendship grow.
I don't want to spoil the guest stars, or where the story goes, as that's half the fun of the experience. The minute I was done, though, I instantly wanted season 2. I haven't felt that way since Bojack Horseman – another Netflix series I fell in love with. All of my friends online have been talking about Kimmy Schmidt, so I see that I'm not alone in my love for the show. If you haven't checked it out, remedy that soon. I've heard the first episode didn't grab some folks, but stick with it. So, for being the belle of the comedic ball this week, Unbreakable Kimmy Schmidt had the West Week Ever. Troll the respawn, Jeremy!