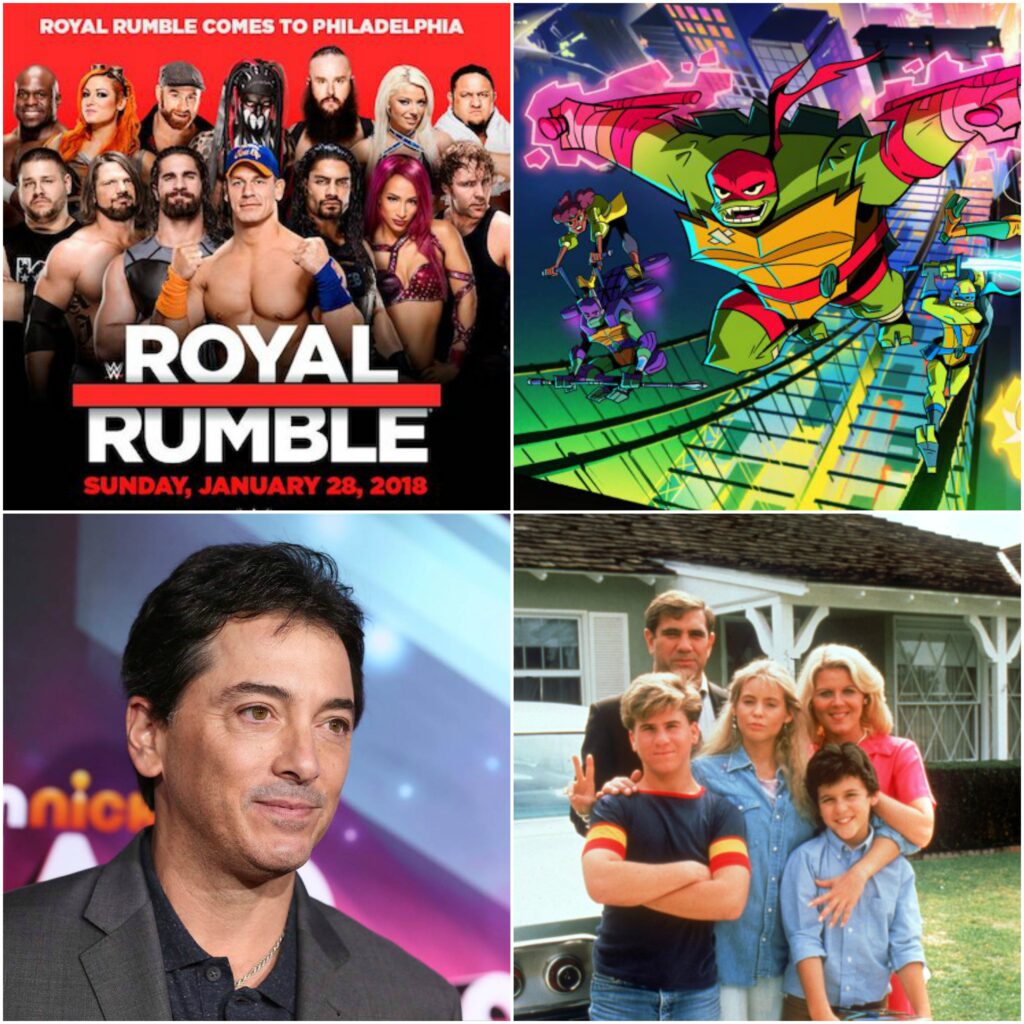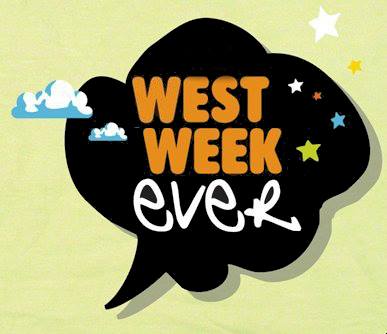 HarassmentWatch(TM)
One of these days, the well for these allegations will dry up and this segment will be discontinued. That day ain't today, however!
Nolan Bushnell – The Game Developers Conference was bestowing their Pioneer Award to the Atari founder, only to be met with the #NotNolan hashtag. Apparently, back in the day, he didn't treat women so well. He used to hold business meetings in hot tubs, and walk around the office wearing an "I Love to Fuck" t-shirt. Anyway, the GDC rescinded the award following the outcry, saying nobody would get a Pioneer Award this year. Bushnell actually agreed with them, saying:
"I applaud the GDC for ensuring that their institution reflects what is right, specifically with regards to how people should be treated in the workplace. And if that means an award is the price I have to pay personally so the whole industry may be more aware and sensitive to these issues, I applaud that, too.

"If my personal actions or the actions of anyone who ever worked with me offended or caused pain to anyone at our companies, then I apologize without reservation."
Scott Baio – Chachi turned out to be a dirtbag? NO! Whatever. Baio's been a douchebag for years, so it was only a matter of time before something caught up to him. The something is former Charles in Charge costar, Nicole Eggert, who is accusing him of sexually assaulting her when she was a minor. She alleges he "let his fingers do the walking" when she was 14, and then had sex with her when she was 17. He confirmed the sex, but insists she was 18 when they did it. She was set to appear on Dr. Phil this week, but the show shelved the episode when they couldn't verify her timeline of events. After she later appeared on Megyn Kelly Today, Phil had a change of heart and aired the episode Wednesday. Baio said that if she was so certain about it, then why didn't she file a police report. She replied, "Be careful what you wish for." Welp, yesterday's TMZ headline was "

Nicole Eggert Headed to L.A. to File Police Report Against Scott Baio".
Charlie Walk – The fourth judge from Fox's The Four, who nobody had ever heard of just 6 weeks ago, is headed back to anonymity as multiple women have come forward with sexual misconduct allegations. Not only has he been fired from The Four just before the season finale, but he's also been placed on leave from his role as president of Republic Records.
James Franco Update- Following his sexual assault allegations, he's being erased everywhere. Reportedly vanity Fair digitally removed him from the cover of their Hollywood issue. Meanwhile, his high school has removed his artwork, like a disgraced quarterback who bombed during the big game against Central. A mural he had painted has, since, been painted over.
Fred Savage/Jason Hervey – In a story I'd never heard before, in an interview celebrating the 30th anniversary of the debut of The Wonder Years, former costar Alley Mills said that the show was actually cancelled because of an ongoing sexual harassment case that involved her TV kids Fred Savage and Jason Hervey. Apparently, Savage had a crush on the show's costume designer, and would repeatedly ask her out. Well, costume designer didn't like being hit on by a 13 year old kid, and went to the network brass. Mills is especially angry because the network apparently paid her off, which is something that folks only do when there's guilt. Mills vehemently defended Savage, calling him "the least offensive, most wonderful, sweet human being that ever walked the face of the earth." I'll point out that at no point did she say anything defending Hervey, who I'd TOTALLY believe sexually harassed someone at some point in his life.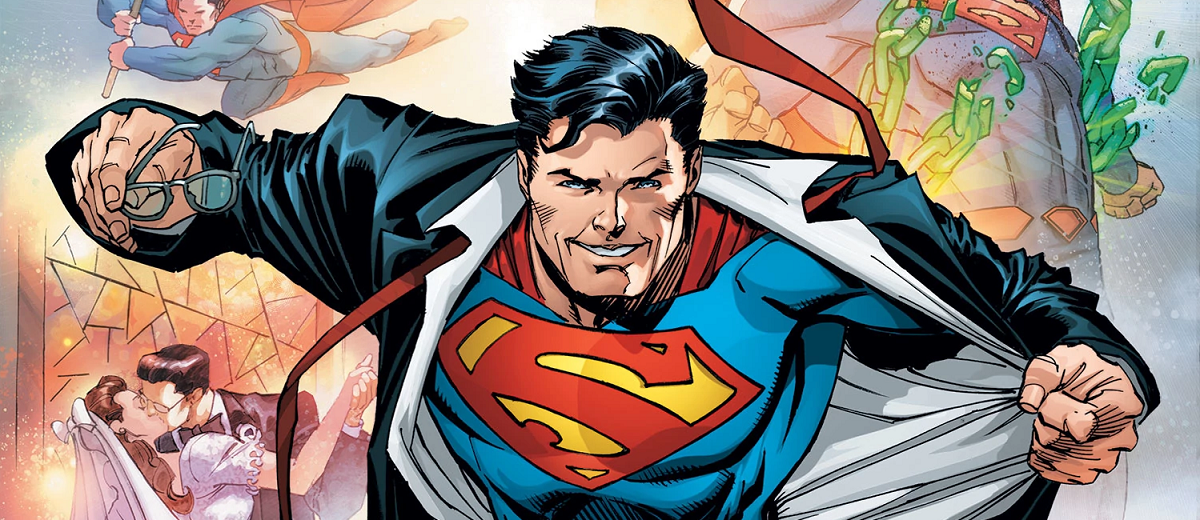 In the comic world, former Ultimate Marvel Universe architect Brian Michael Bendis' first DC Comics work has been revealed. Following a short story in Action Comics #1000, he will, then, deliver a 6-issue miniseries called Man of Steel. Once that's done, he will become the writer of both Action Comics and the Superman comic. Action Comics will focus on the Clark Kent/Superman dichotomy and his relationships at the Daily Planet, while Superman will be the more adventurer stories. And I have an issue with this.
Why give him BOTH books? If you want to make a big splash with him, give him his OWN Superman book and make it the flagship. Marvel did a similar thing when Joss Whedon joined the X-Men franchise, where they created Astonishing X-Men for him, and shifted the "flagship" status from Uncanny X-Men to that book. As it stands, this new plan puts THREE people out of work: Dan Jurgens on Action, and Peter Tomasi and Patrick Gleason on Superman. It's comics, so I'm sure they'll land on their feet somewhere, but does he really need to corner the entire Superman franchise? AND they're relaunching Superman from #1 again – the 3rd Superman #1 in the past 10 years. I understand DC getting Bendis was a major coup, and they want to make a splash, but there were better ways they could do this. Plus, if you end up not liking his take on Superman, it's not like you can say, "Oh, I'll just stick to Action." Nope, it's ALL him now.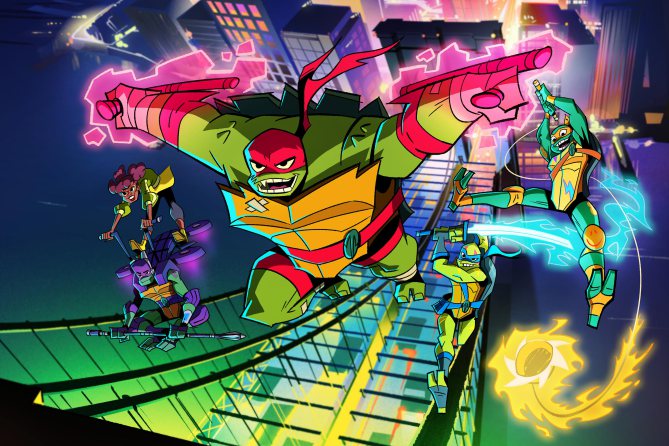 We got the reveal of the character designs for the new Rise of the Teenage Mutant Ninja Turtles series, and the Internet reacted just about how you'd expect: the usual "What is this shit?!" and the "This raped my childhood". I mean, there's a lot to unpack here. April's Black again (she was always intended to be Black but the 80s cartoon had other ideas), Raph has no sais and Mikey has no nunchucks. The big thing about it, though, is that Raph is now the leader. And I HATE this.
Nothing about Raph  says "leader". Sure, this is a different iteration, and they can do what they want with it. I hate to sound like those folks who hate when a comic character's race is changed, but when you mess with the core of the character, that's a problem. Donnie's smart, Mikey's fun, Raph's the hothead, and Leo LEADS. That's pretty much every iteration. This feels like a decision made by pro wrestling reasoning. It's like, "Well, Raph's merch sells the best, so he's clearly over with the fans. Time to move him up the roster." Then again, it's for another generation, who may have no prior knowledge of the different personalities. It's like when kids discovered Tommy Oliver on Power Rangers Dino Thunder, thinking he was always a paleontologist with a PhD, not knowing he was once a struggling high school student who probably wouldn't have even made it through college. I mean, NOTHING about Tommy's character trajectory made you think he'd end up where Dino Thunder put him. So, the loner became the leader. It kinda worked there. So maybe it could work here. At the end of the day, though, it doesn't matter if I think it works or not. Just like the Muppet Babies reveal from last week, this isn't for my generation, even if they haven't realized that yet. It's for the children. And if you learn nothing else today, it's that this, like Wu-Tang, is for the children.
Things You Might Have Missed This Week
In Fantastic Beasts: The Crimes of Grindelwald, the film won't reference Dumbledore's sexuality, which is funny because "fantastic beast" seems like the kind of thing a gay guy would call something.
In what's sure to be an ill-fated venture, DC Entertainment announced that they were preparing a Metropolis series for their upcoming streaming service, which will focus on Lois Lane and Lex Luthor investigating the mysteries of the city. But no Superman. Ya know, 'cause THAT's what folks really want.
We got our first teaser for the next installment in the Purge franchise, this time showing us how it all began in The First Purge. I swear, if this idea were ever gonna come to fruition, this administration would be the one to do it.
SNL's Leslie Jones is traveling to South Korea to be part of NBC's team covering the XXIII Olympic Winter Games
USA has renewed Suits for an 8th season, as costars Meghan Markle and Patrick J. Adams leave. Don't worry, though, 'cause Katherine Heigl is joining the cast. Grand opening, grand closing.
Marvel announced that season 2 of Jessica Jones would hit Netflix on March 8th.
Syfy has renewed Grant Morrison's Happy for a 2nd season. I gave that pilot 30 minutes. Not for me!
Tom Hanks has been tapped to play Mister Rogers in an upcoming biopic.
Valiant Entertainment has been purchased by DMG Entertainment, which I've never heard of. Apparently we're supposed to think this is some kind of big deal, but it's Valiant and it's some entertainment company run by some dude. 'Cause everyone's clamoring for that X-O Manowar movie…
Fox has outbid NBC and CBS for the 5-year rights to Thursday Night Football for $3 BILLION. In true Fox fashion, they'll cancel it after one low-rated season, and replace it with a wacky sitcom starring Wanda Sykes or Seth Green.
In what seems like a vote of no confidence, Paramount has sold the international rights to Natalie Portman's upcoming Annihilation to Netflix. So, the movie will only open theatrically in the US and China, but will hit the streaming service everywhere else.
Not one to let Superman have all the wardrobe fun, Batman's yellow oval will be returning to his costume regularly following Doomsday Clock
Family Guy predicted Caitlin Jenner and it also predicted the proposed sequel to The Passion of the Christ. Mel Gibson is getting the band back together, with original Jesus, Jim Caviezel, on board.
CBS has ordered pilots for reboots of 80s classics Magnum P.I. and Cagney & Lacey. I could've sworn we already got a Cagney & Lacey reboot. It was called Rizzoli & Isles…
My pals over at Nerd Lunch released a THREE HOUR episode about Star Wars: The Last Jedi. That's longer than the film itself. Anyway, I'm considering their take to be the final word on that film, as they brought both sides to the table. If you haven't, be sure to check it out.
We got our first teaser for Ant-Man and the Wasp. And it was good.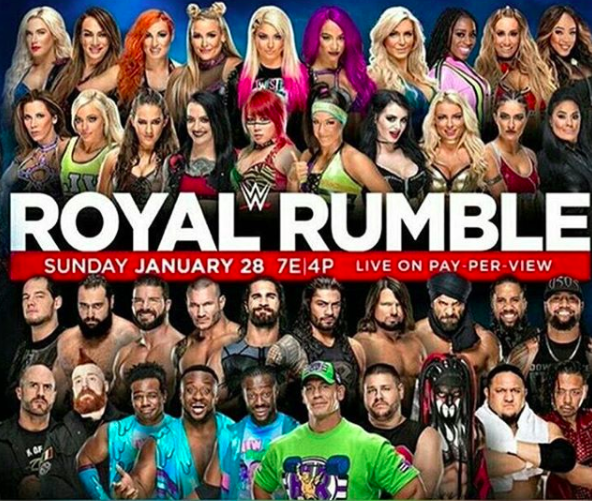 So this week I had a first: I watched my first Royal Rumble. As an in and out wrestling fan, my fandom has pretty much been at its highest when wrestling programming was readily available. When I knew WWF Superstars or WWF Challenge were coming on Channel 5 every week, I was there. When I knew Smackdown was coming on Channel 20, I was there. Basically, if WWE had a "free TV" show, then I was an active fan. Sadly, there were spans of time when that wasn't the case. Superstars ended in syndication in 96, and Smackdown moved to cable around 2010, and there went my fandom. Considering I always watched the free shows, this also meant I'd never seen a pay-per-view. I did find an illegal stream of Wrestlemania where Undertaker ended The Streak, but other than that I'd never seen one of WWE's big events. My friend has The Network, so he invited me over, and I was NOT disappointed.
The matches were whatever, but the real draw was the rumble itself. If you're not familiar with the concept, they start with two men in the ring, and then add a new one every 90 seconds until 30 guys have come out. Whenever someone goes over the top rope, they're out of the rumble. The winner would get a shot at the title at Wrestlemania. That winner turned out to be Japanese wrestler Shinsuke Nakamura – a dude I'd never seen before, but was fascinated by his "strong style".
The BIG point of the night, however, was the first women's rumble. Same concept and rules as the men, with the winner having a choice of facing the Smackdown Women's Champion Charlotte Flair or RAW Women's Champion Alexa Bliss. The beauty of the women's rumble was that they don't currently have 30 active women on the roster, so they had to reach back in history to pull in some of the women who helped pave the way for the Women's Division. There were appearances by Lita, Trish Stratus, and Mrs. Undertaker herself, Michelle McCool. In the end, though, the last woman standing was Japanese wrestler Asuka. Can you believe that?! Vince McMahon let TWO Japanese wrestlers win his Rumbles. Is there a shift happening? Is this a hint of things to come? Before we learned which challenger Asuka would choose, it was interrupted by wrestling's worst kept secret: the debut of former UFC star Ronda Rousey, who's officially signed on to the WWE.
Both rumbles were electrifying and had me on the edge of my seat. I got kinda bored during the matches, like Cesaro/Sheamus vs whoever those guys were. I will say, however, that I felt the introduction of Rousey kinda shat on Asuka's moment. I've heard that argument that Rousey will bring more viewers and more mainstream attention which should trickle down to everyone else, but I just didn't feel like this event needed that. The women's rumble was great enough. Adding Rousey at the end almost made the show overstuffed. Plus, I kinda hate Rousey. Whatever.
Anyway, for being something of a trailblazer this week (Wrestling? Who knew?), the WWE Royal Rumble had the West Week Ever.