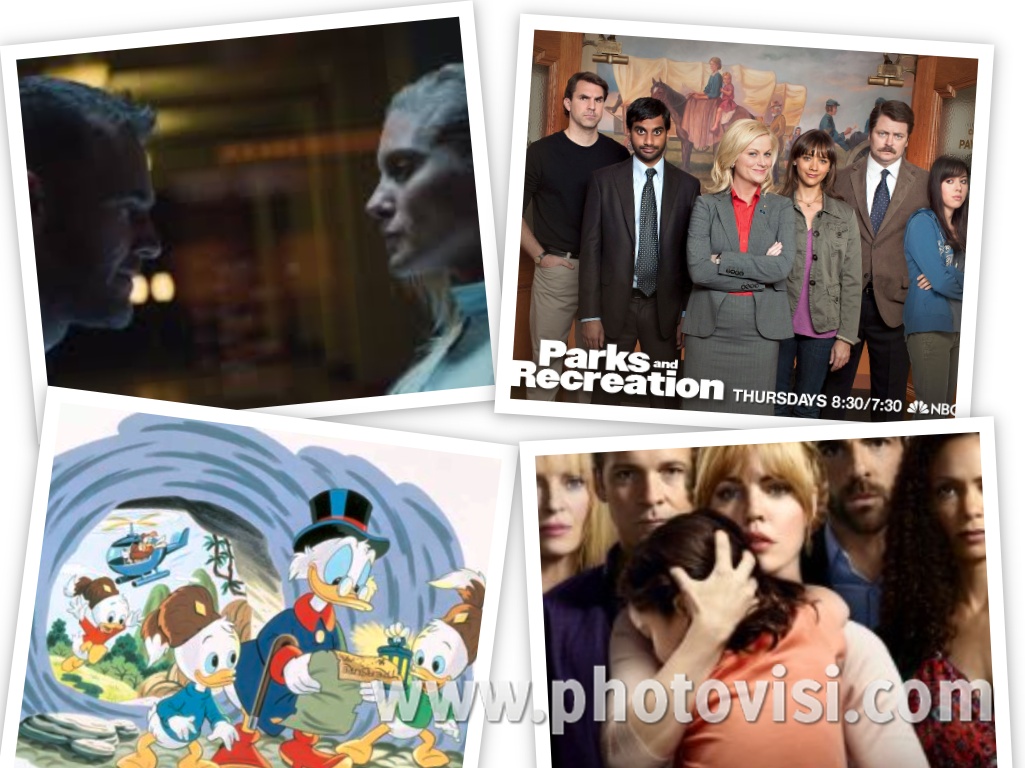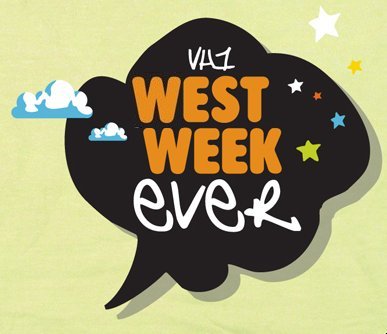 No, I'm not gonna talk about that dress…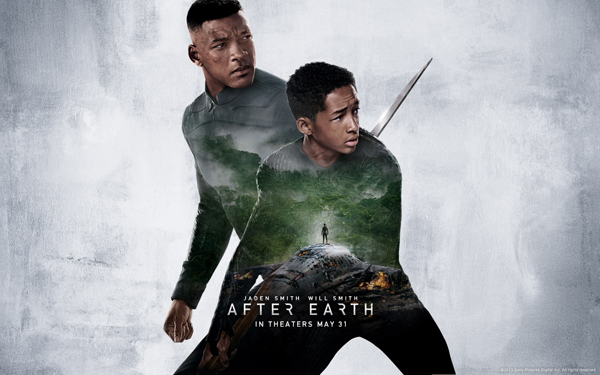 The week started off with me watching After Earth, starring the men of the Smith clan. I know the movie bombed in North America, and I'm not exactly a "Will Smith fan", but I really enjoyed it. More than that, I enjoyed Jaden. I know we're supposed to hate him, since he's insufferable in real life, but he brought such intensity to his role. I guess there was supposed to be a message in there, that Man ruined the Earth, turning it into something designed only to kill humanity. That message, whether sadly or thankfully, got lost. If it was supposed to be a cautionary tale, it failed on that account, but as a survivalist thriller, I thought it succeeded. Their accents were somewhat off-putting, but I guess that's somewhat to be expected with it set 1,000 years in the future. It was an M. Night movie, but luckily there wasn't a crazy twist at the end. I don't say this often, but I'd watch it again. I'd never seen a Jaden Smith movie before, but I think I might like his acting. What's happening to me?!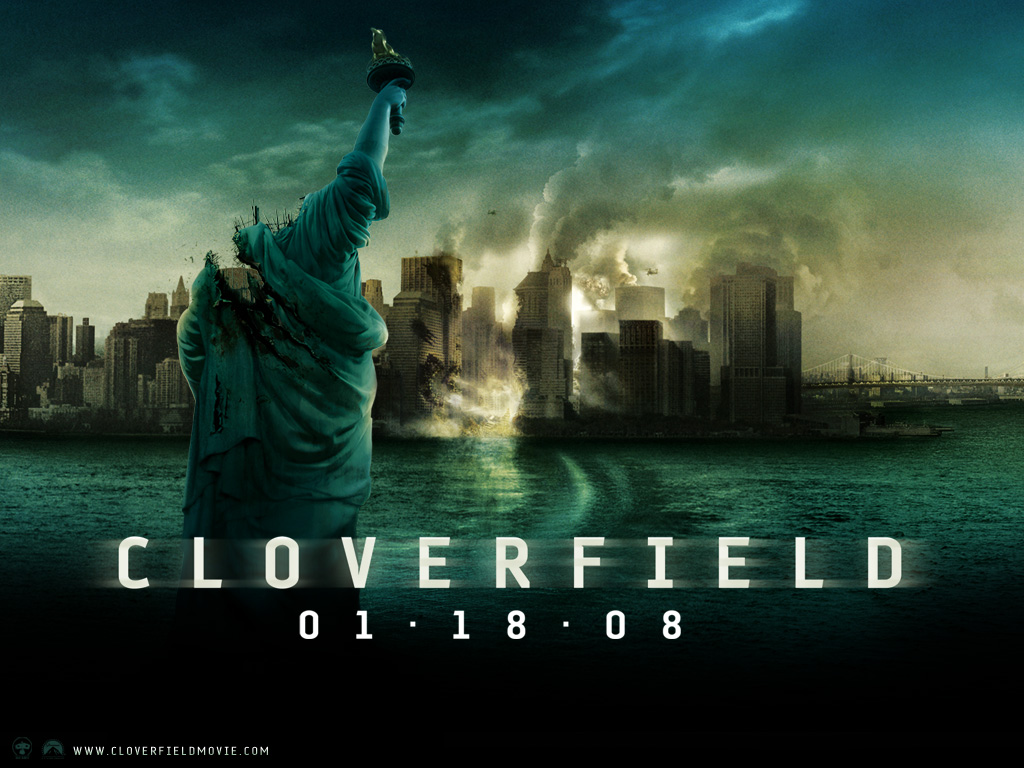 Next up, I finally watched Cloverfield. I'd been curious about it since it was in theaters, but it was never really "my kind of movie". I don't really do disaster movies, but I remember it had been shrouded in secrecy, and it was filmed in that "found footage" format. It was about what I expected it to be. I'm glad that the format eliminated the need to explain where the monster came from, or to even explain how/if it was defeated. It's a shame we never got a sequel, as there are so many questions, but the format didn't really allow for a sequel. If anything, it would have had to be the same night from a different point of view. I had no clue that TJ Miller was in that movie, but I was also surprised to see friend of a friend Ben Feldman in the film. Too bad his character probably died. Anyway, it was refreshing that the Black girl was the one to survive. At least I think she was Black. Maybe she was a halfy? Who cares. She lived. I didn't hate it, but I don't think I ever need to see it again.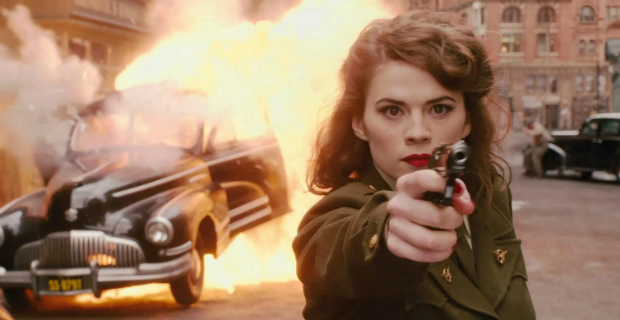 This week saw the season (?) finale of Marvel's Agent Carter, and I'm surprised to say that I was sad to see it go. When they first announced the show, I thought it was a dumb idea. Nobody cares about Captain America's stupid girlfriend. Then the show actually debuted, and I found myself drawn to that world. I came to enjoy it much more than I ever enjoyed Marvel's Agents of S.H.I.E.L.D.,and I'd rather have 5 more seasons of Peggy Carter than stupid Skye/Daisy Johnson. As someone said on Twitter, Agent Carter did more with 8 episodes than S.H.I.E.L.D. has done with nearly 40. I know part of the problem is that Agents of S.H.I.E.L.D. is so beholden to the Marvel Cinematic Universe, while Agent Carter can get away with more, being set in the '40s and all. Anyway, I have to admit that I need to rewatch the finale, as I was a little distracted when it actually aired. From what I caught, I felt kinda like it wrapped up a little too quickly. I know they only had 8 episodes to work with, but the finale felt somewhat rushed. Again, I need to rewatch it, as maybe my opinion will change. Ratings were never really stellar, with an estimated 4 million households tuning in every week, but S.H.I.E.L.D.'s ratings haven't been great since the premiere, so they're pretty much in the same boat. I think it'll get a second season, but we probably won't hear anything until May. According to rumors, the character is in Avengers: Age of Ultron, so it's safe to say that we haven't seen the last of Peggy Carter.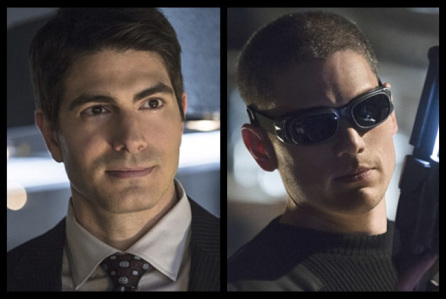 Deadline is reporting that The CW is in the early stages of developing an Arrow/Flash team-up spinoff, starring recurring characters from both shows. Some folks online are saying that it's essentially a Justice League TV show, but it doesn't sound like that to me. If anything, it seems closer to the Brave and the Bold team-up concept. I'm glad to see that Brandon Routh's Ray Palmer is joining the show, as I've come to like that character. They also announced that Caity Lotz, better known as Arrow's Sara Lance/Black Canary I, is involved, but it's unknown if she's playing the same character or a new one. This news is pretty surprising, as there had been rumors of that universe being expanded, but it was assumed that it would probably be an A.T.O.M. or Firestorm show down the road. I know that Flash is firing on all cylinders, but Arrow seems to have taken a bit of a turn in the "suspension of disbelief" department. I'm scared that they might be diluting the brand by rushing another show into development in that same universe – especially since CBS's Supergirl is supposedly in the same universe, should they choose to cross them over. In Berlanti I trust, however, so I'll just wait and see.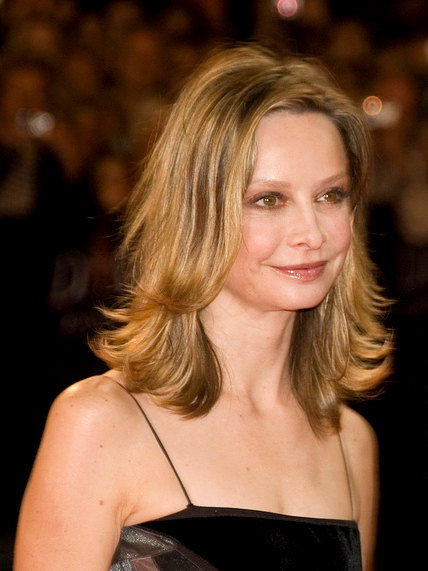 Speaking of Supergirl, Calista Flockhart has been cast as Kara's boss, Cat Grant. I'm not sure how I feel about this casting. If you've read Superman books recently, you know that Cat Grant is kinda of a cougary go-getter. If I had to cast the role, I probably would've gone with someone a little closer to Elizabeth Banks. Sure, she's not at the point in her career where she has to do television, but that's the age and look I would go for.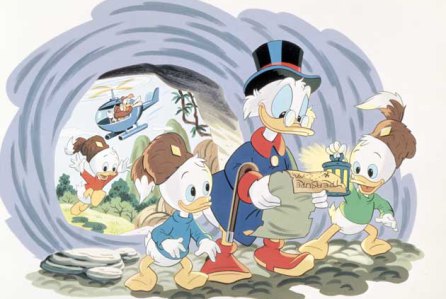 DuckTales is coming back in 2017! Yeah, I guess this is good news, but I'd much rather have Darkwing Duck back. Anybody remember Quack Pack? It's the follow-up to DuckTales where Huey, Dewey, and Louie were teens. Apparently, it was supposed to be an extension of Donald Duck shorts instead of DuckTales, which is why you never see Uncle Scrooge and other DuckTales characters. It seems like most people I know had checked out of The Disney Afternoon by the time that show came along.

I'm almost ashamed to admit this, but I've become a fan of NBC's The Slap. Sure, it's got a dumb name, and seems built around a dumb premise, but it's so much more than that. It really centers around a Greek-American family, and the drama that's boiling beneath the surface in all of their lives. One character's marriage is strained, and he's falling for the teenage babysitter. Zachary Quinto plays a successful car broker, who has anger issues and is also cheating on his wife. Uma Thurman is a successful TV producer who's dating a much younger man, and finds out that she's pregnant by him. It all comes to a head one afternoon at a family party. A guest's child is out of control, and when Quinto intervenes, the kid kicks him in the shin. As a reflex, Quinto slaps the kid in front of everyone. The kid's parents go apeshit, and the party goes to hell quickly.
Here's some backstory on the kid: Hugo's 4 years old and he's a little asshole. The whole party, he was throwing iPads and having tantrums. Meanwhile, his parents are hippies, and the mother still breastfeeds him (HE'S FOUR YEARS OLD!). He totally had something coming to him, but I guess it was up to his own parents to make that call. I'm completely fascinated by this, as it's such a cultural thing. Had this been a Black cookout, the party would've kept going. When you employ the whole "It takes a village…" model of raising kids, you run the risk of someone else disciplining your child. It just comes with the territory. We live in a society now where people don't want to raise a hand to their kids, but I just feel like this is the kind of show that could only really be dramatic at this time in history. Anyway, now the hippies are pressing charges against Quinto, Uma knows about Hector and the babysitter, and everyone's life is in a spiral right now. It's no Empire, but it's still a really engaging show. If I had to compare it to something, I'd say it's like an edgy Parenthood.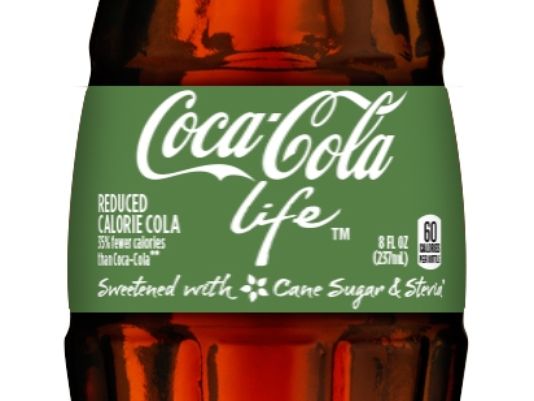 I'm a sucker for gimmick sodas, and my latest drink of choice is Coca-Cola Life. For lack of a better description, it's what I would call a "pairing soda". On its own, it tastes kinda janky. However, if you drink it with a meal, the food enhances the flavor and makes it taste like Pepsi. I guess I could cut out the middle man and just drink Pepsi, but I'm just kind of intrigued by how it all goes down. Coca-Cola Life is sweetened with Stevia, so it has fewer calories than regular Coke, but is much more caloric than Diet Coke. A 20 oz bottle of Coke Classic will run you about 240 calories, while the same amount of Coke Life will run you about 160 calories. Pepsi has followed Coke's lead, releasing its own Stevia-sweetened cola, Pepsi True. I haven't tried it yet, but I've got a bottle in my refrigerator, so I'll update in the future.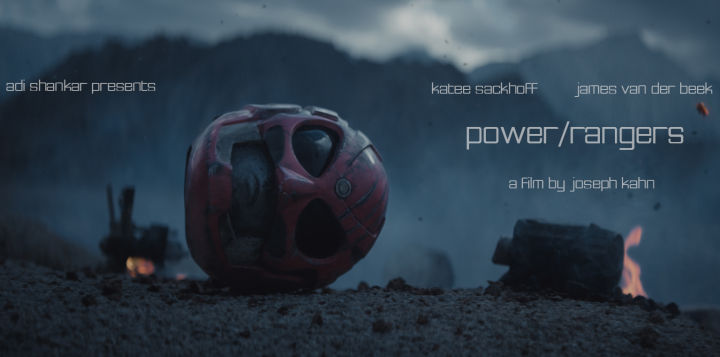 I debated whether or not to talk about this, as I sometimes think I write too much about Power Rangers – especially since Power Rangers fans don't really give a shit about my opinion. Still, it was on everyone's timeline this week, so it bears mentioning. Producer Adi Shankar released Power/Rangers – a dark and gritty short film starring Katee Sackhoff and James Van Der Beek. This film had everything you never wanted from Power Rangers, including machine guns, threesomes, titties, and curse words.
The movie kicks off with the Rangers, suited up, fighting with machine guns. It turns out that Rocky (Red) sold out to the evil Machine Empire, and he's interrogating Kimberly (Pink) to discover the whereabouts of Tommy, the Green Ranger. So, I've got some questions. First off, why Rocky? He was the replacement Red Ranger, yet there's no mention of Adam and Aisha – the replacement Black and Yellow Rangers. It just seemed like a reach to make him the traitor. And the machine guns? The Rangers are essentially magic, so why bring man-made weapons into the mix? And I don't even want to get into the social implications of Zack's interracial threesome.
At the end of the day, it was clear that this was not a love letter from a longtime fan of the franchise. Most fans realized this, and many took to social media to state how displeased they were. Meanwhile, the laymen who do't realize there have been multiple incarnations of the franchise for the past 21 years, seemed to like it. All the podcast hosts and members of the Power Force (yeah, such a thing exists. Don't get me started…) decried "THIS IS SHIT!" while most "normal" people were like, "Huh, that was kinda cool." All day Tuesday, headlines ranged from "You Won't Believe This Piece of Shit!" to "The Power Rangers Get Gritty And It's AWESOME!" Needless to say, it was a very polarizing video. On top of that, Saban Brands has been trying to get the video taken down, as it infringes upon their trademarks, and doesn't classify as "parody". So far, it has been taken down from Vimeo (that was the version with the titties), and now it's gone from YouTube, too. I can understand that, based on the tone and language, it's not the kind of thing that Saban wants out in the world representing his product. Now, the debate has gone from whether or not the video sucked to whether or not it deserved to be taken down by Saban. Those opinions are just as polarized as the opinions on the clip's quality.
It was clearly a well-done fan film, with great special effects, but at the end of the day, it wasn't Power Rangers. It was something else entirely, but it just didn't work as Power Rangers. It demonstrated a lack of knowledge of the source material, as Power Rangers can be gritty without being….whatever that was. Power Rangers has gone dark before. Check out Power Rangers RPM – I recommend it to anyone who'll listen to me. This, however, ain't Power Rangers.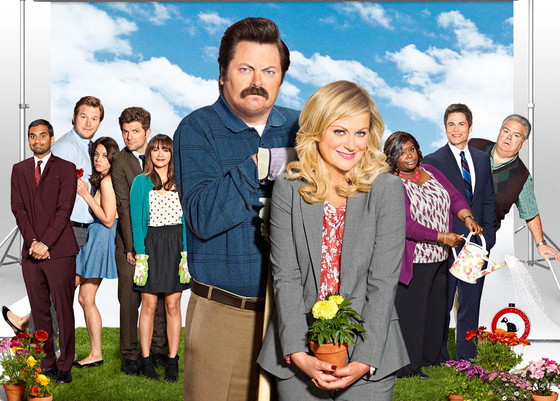 This week saw the series finale of Parks & Recreation. After 7 seasons, and 125 episodes, Leslie Knope dined at JJ's Diner for the last time. Or at least, I guess she did; JJ's wasn't even shown in the episode. Anyway, the episode featured flash forwards to give us a glimpse into the futures of the characters we had come to love. April and Andy had kids, Craig got married, Donna became a real estate mogul, Tom became a motivational author/speaker, Gary/Jerry/Larry/Terry Gergich enjoyed multiple terms as Pawnee's mayor, and Ron became the head of the Pawnee National Park. Meanwhile, Ben became a Congressman and Leslie ran for Governor of Indiana. We even got a flash forward for fan favorite Jean-Ralphio, as he faked his own death.
The first half hour wasn't really high on laughs, and went more for the heartstrings. I felt like I was watching the Six Feet Under finale all over again, and didn't really like the experience. The second half hour, however, felt like classic Parks & Rec, and we even got cameos from Ann and Chris. I'm kinda sad they never even attempted to mention Mark Brendanawicz, but the show really wasn't very good when he was around, so I can forgive the omission.
By no means was I some kind of Parks & Rec superfan, but I always enjoyed it when I watched it. Its ratings were never anything to write home about, but it was NBC's "little comedy that could". Though it was initially developed as a pseudo-spinoff of The Office, I feel like its legacy will be much stronger once history has its say. For one thing, Amy Poehler didn't leave the show before the end of its run, so it had that going for it. Also, Parks & Rec just got stronger, as the cast gelled and became a well-oiled machine. NBC definitely doesn't have anything else on its schedule like it, and it will be a long time before a show that good comes along again. So, for giving us 7 seasons of laughs, and for going out on top, Parks & Recreation had the West Week Ever.