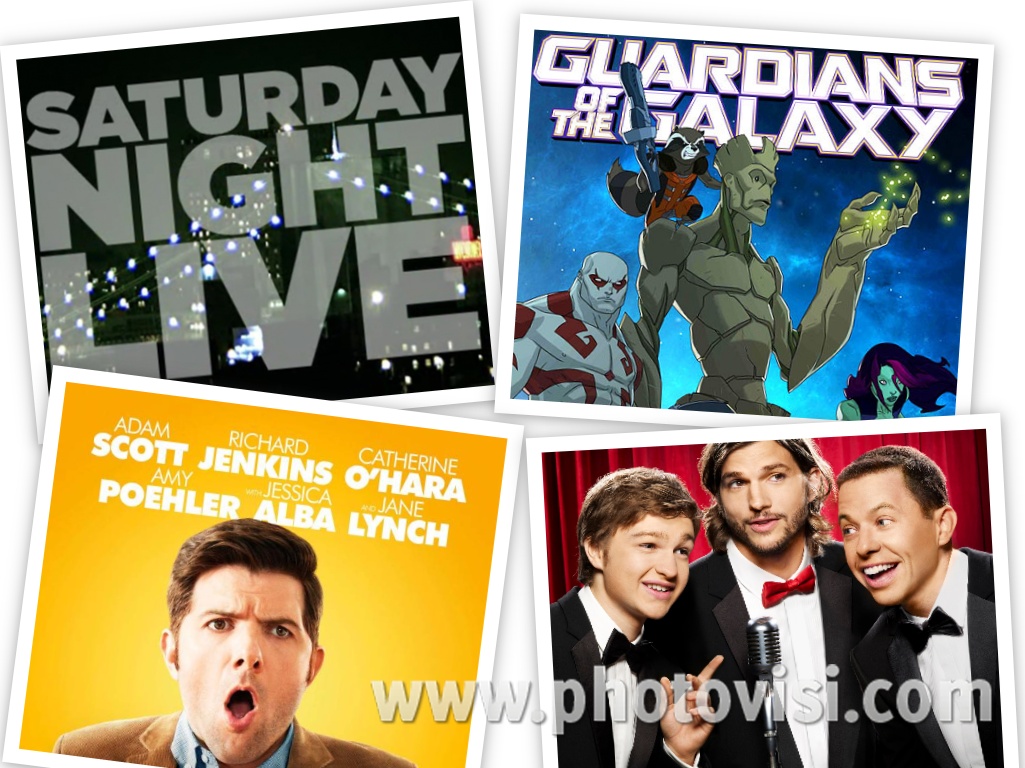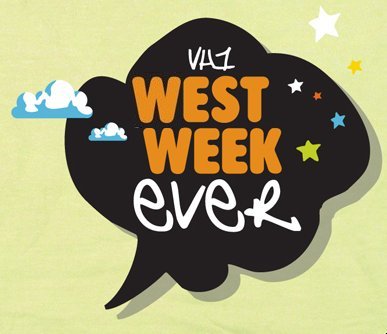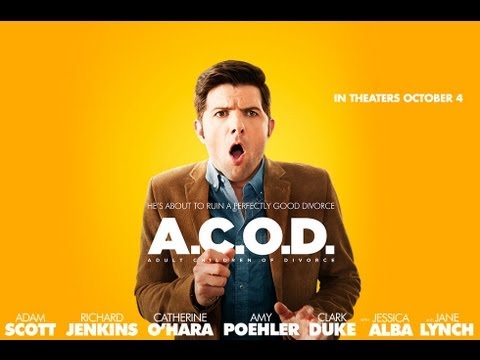 At the top of the week, I watched A.C.O.D., or Adult Children of Divorce. It stars Adam Scott as an adult whose parents divorced when he was young, though he's still feeling the effects of it. His mother and father haven't spoken in 20 years, but Scott tries to bring them together to celebrate his younger brother's wedding. And, of course, nothing goes according to plan. The thing I loved about this movie is that Adam Scott is working with a ton of people he's worked with before, so they already have proven chemistry. Richard Jenkins plays his dad, while he played his stepfather in Step Brothers. Amy Poehler plays his stepmother, while she plays his wife on Parks & Rec. Jane Lynch plays his therapist, while they worked together on Party Down. And Clark Duke plays his younger brother, and they worked together on the upcoming Hot Tub Time Machine 2. So, the movie is almost one big Adam Scott: This Is Your Life. In all, it's a cute little movie, and a decent way to kill 90 minutes.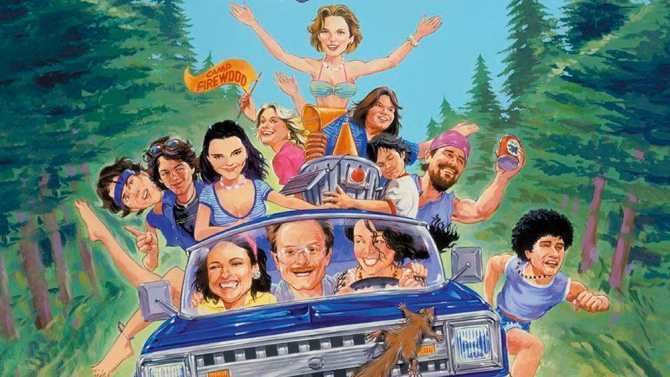 I also caught the cult comedy classic Wet Hot American Summer. I'd seen parts of it before, but never the entire movie. There's been renewed interest in the movie since Netflix just greenlit a prequel series. First off, who isn't in this movie? While the movie's from 2001, the cast is chock FULL of people who'd go on to bigger and better things. That said, I don't really get the hype behind the movie beside its stellar cast. Sure, it had its moments, but it wasn't as hilarious as I thought it was going to be. Right now, On Demand, it's being marketed as "From the Producers of Role Models", and I've got to say that Role Models had me rolling in the aisles. This movie? Not so much. I would watch it again, though, as I feel like it might be an acquired taste, and it seems like the kind of movie where you notice something different each time you watch it. For now, though, all it did was remind me of my crush on younger Janeane Garofalo.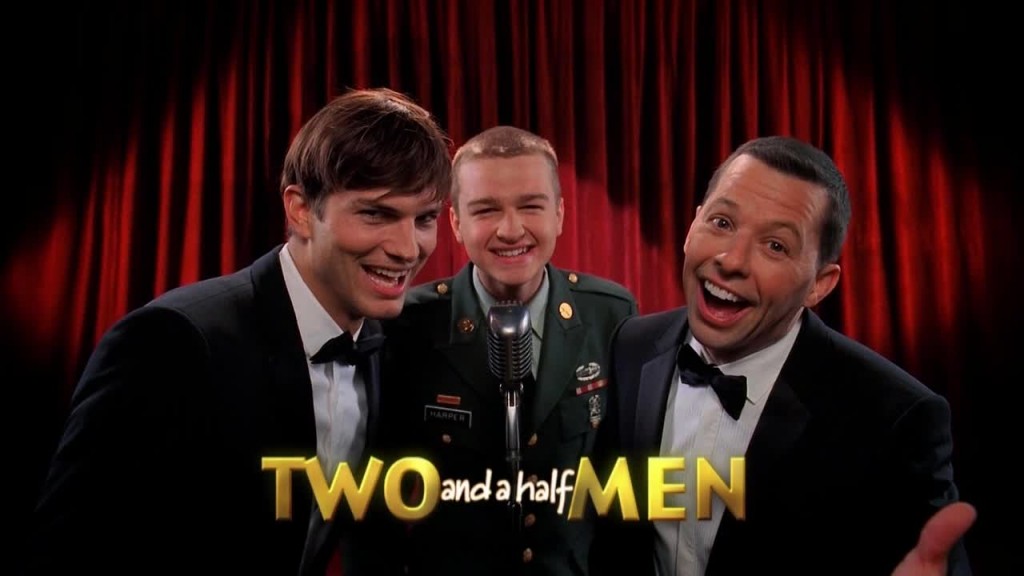 Last night saw the series finale of Two and a Half Men. Say what you will about it, the show had an impressive run over 12 seasons and 262 episodes. Everyone thought the show was doomed when Charlie Sheen went crazy on tiger blood (#winning), but it managed to reinvent itself into something with a lot of heart. Ashton Kutcher's Walden Schmidt was a welcome reprieve from Sheen's lothario Charlie Harper. Where Sheen's character was lecherous and without a conscience, Kutcher's Schmidt was naive and optimistic. He wasn't out to take advantage of people, but this also meant that he didn't always realize when folks were taking advantage of him. Later in the run, the show lost its "half man", as Angus T. Jones found God and decided that he no longer wanted to be a part of the show. The show circumvented this by adding Amber Tamblyn as Charlie's long lost daughter. Every time something came along that could end the show, they found a way to keep it going. It still averages about 11 million viewers a week, and could probably last another 3 seasons, but it's just time for it to end. I won't go into the finale, but let's say it's meta and pokes fun at the fact that it knows it's a TV show. To many, the quality of the episode comes down to whether or not Charlie Sheen returns one last time. I won't spoil that for you, but I was very satisfied with the finale.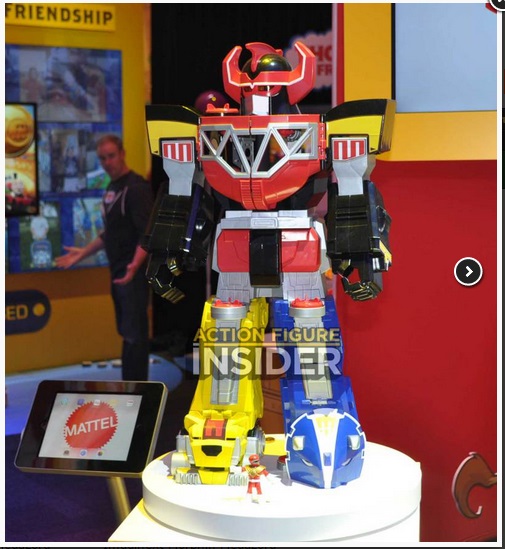 Last weekend was the New York Toy Fair, where all of the toy buyers gathered to see what would be the hot new items throughout the year. As you may remember, I attended the show last year, but couldn't make the trip this time, due to my baby shower. From what I've read, it doesn't look like I missed much, as something about this year's offerings just seemed sort of lackluster to me. To me, the most surprising announcement is that Fisher Price will be adding Mighty Morphin Power Rangers to its Imaginext line. I didn't really think that Bandai would allow something like that to happen, but it's happening! For full coverage of the show, however, be sure to check out Awesome Toy Blog.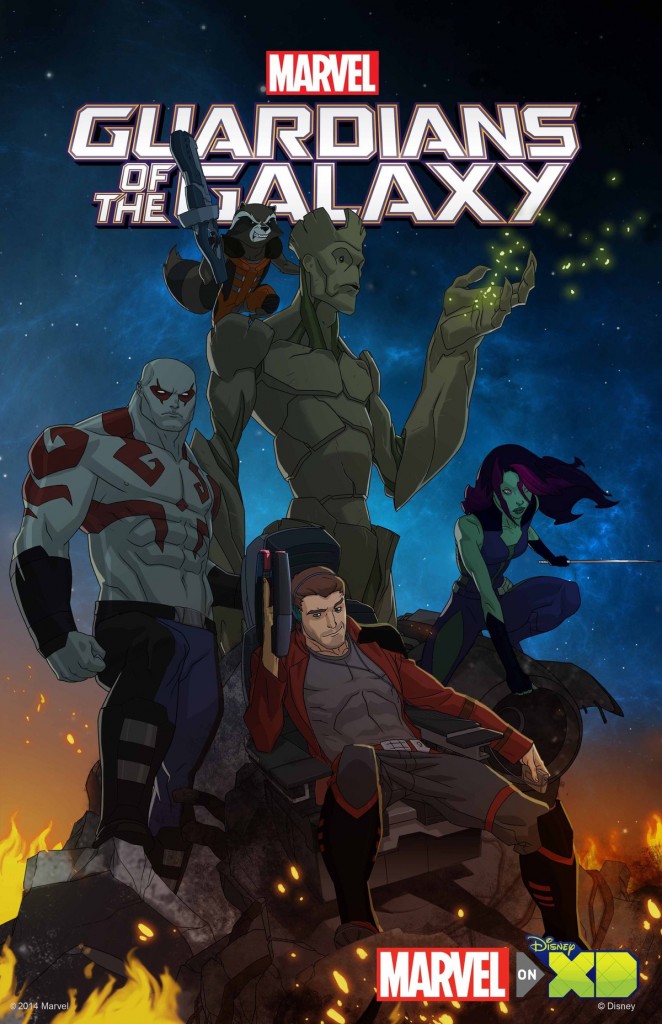 Announced some time ago, there's a Guardians of the Galaxy cartoon coming to Disney XD. Well, this week, news started trickling out regarding the voice cast for the show. If you follow animated series, a lot of these names will sound familiar. For example, Kevin Michael Richardson will be voicing Groot. Outside of Phil Lamarr, Richardson is the workingest Black man in animation. Meanwhile, Boy Meets World's/Batman Beyond's Will Friedle will be voicing Star-Lord. I haven't checked out any of the Disney XD Marvel series, but I might give this one a shot.
Links I Loved
Norm Macdonald tells the story of #SNL40 – Storify
Isn't the internet big enough for more than one "Angry Asian"? – Reappropriate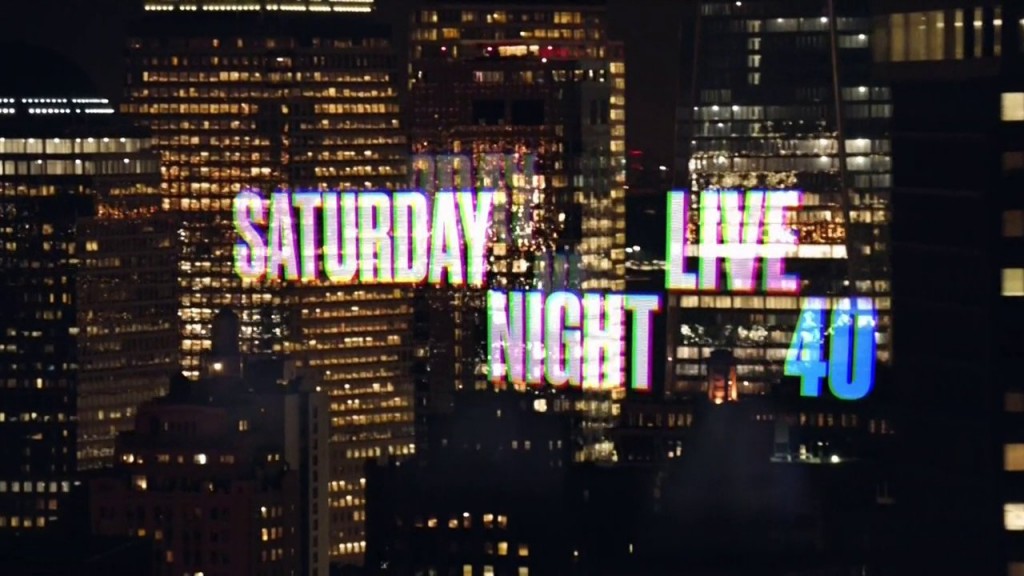 This week also saw the celebration of Saturday Night Live's 40th season. Airing over the course of 3 and a half hours Sunday night, the special was a welcome look back on past sketches like Celebrity Jeopardy and Wayne's World. A lot of the original sketches fell flat, as the Super Bass-o-Matic felt like a Leno-era Tonight Show skit, while I've never been a fan of The Californians. To me, the best parts of the night were the true retrospective parts, such as the montage of audition tapes from the likes of Kevin Hart and Zach Galifianakis. There were a few awkward parts of the night, such as the tribute for he's-not-dead-yet Tracy Morgan (accompanied by a dreadful impression by Alec Baldwin). Also, there's the debate of whether or not Eddie Murphy "freaked out" onstage. I don't think Eddie has stage fright, but I do feel like he's uncomfortable in public. And I kinda can't blame him, as he's had a lot of bad luck over the years, from the string of box office bombs to the male prostitute incident back in the 90s. Like Marshawn Lynch, he's clearly a man who just doesn't really have a great relationship with the media these days.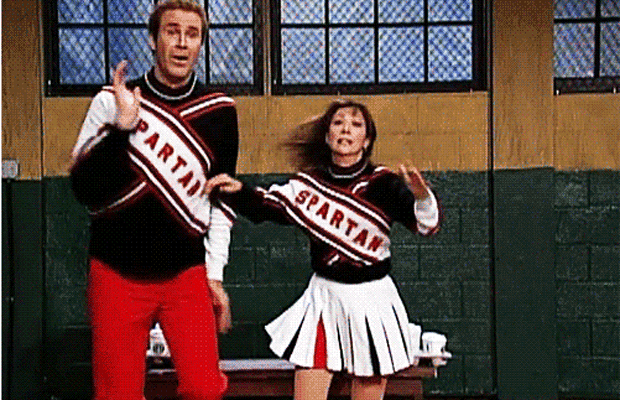 Anyway, half the fun of the special was watching the crowd, as you never quite knew who you might see. There was even a rumor that *NSYNC would reunite, and I have no idea who started that one. Most of them, with the exception of JC Chasez, were in attendance, but it just wasn't the venue for such a thing. I was more surprised by some of the SNL people from whom we got nothing, like Cheri Oteri. Say what you will, she was just as instrumental to the rebuilding era as Molly Shannon and Maya Rudolph. Sure, the other two have had stronger post-SNL careers, but I figured they could've given Oteri a line to say. Hell, even Ellen Cleghorne got a line!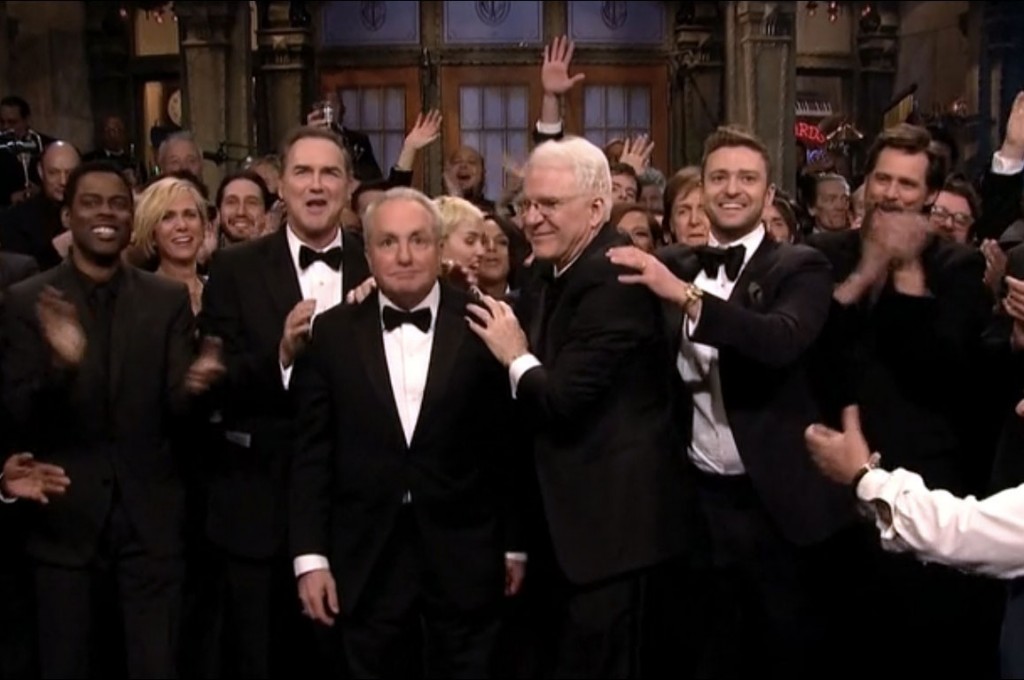 Anyway, I felt like there was too much emphasis on extremes – either the first season stuff or the recent stuff. A lot of the "in between" years got lost, especially the late 80s/early 90s bunch. In any case, SNL is an institution, and 40 years is an impressive feat. I've been wondering if we'll get an SNL50, seeing as how Lorne is 70 but doesn't really have a successor. That's another 10 years, and it just might be too much to hope for. So, we have to appreciate what we do have, which is 40 years of something that has touched a lot of lives. That's why Saturday Night Live had the West Week Ever.
As a "bonus track", here's a pic of the awesome cake from the baby shower: