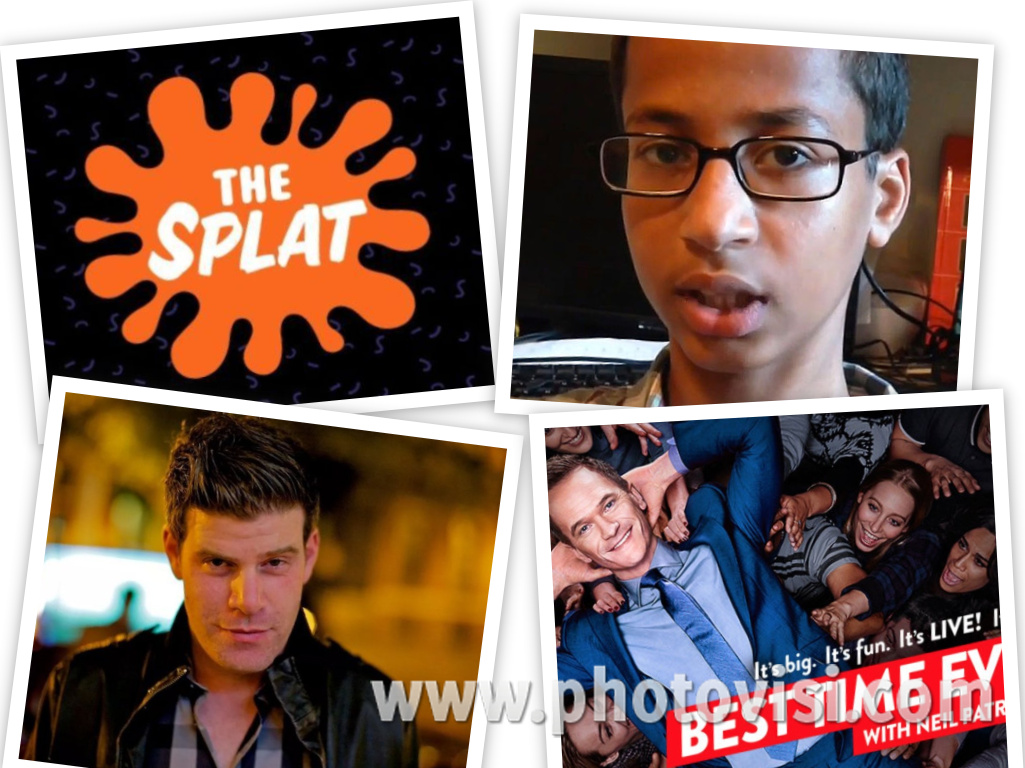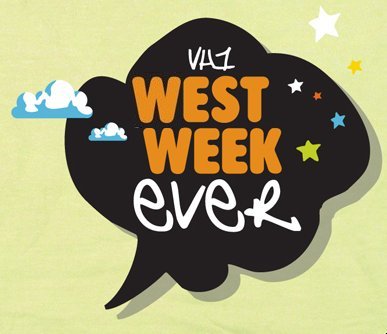 Welcome to a mega-sized edition of West Week Ever! I'm sorry I took a week off, but I had a pretty serious toothache that had the whole right side of my face in pain. Now I know how Harvey Dent felt! Anyway, let's get on with the show.

So, last week we celebrated Labor Day, but I wasn't around to talk about it. Did I do anything exciting? No. I did something kinda stupid. You see, at 1 AM Monday morning, it dawned on me that I was about 6 weeks behind on Mr. Robot. Everywhere I turned, people were posting thinkpieces about the show's season finale, and I'd been trying to avoid that corner of the Internet until I caught up. So, what better time to get caught up, right? Ugh. Next thing I knew, the sun was coming up, and I had no idea what I had just watched. Don't get me wrong – I love the show, but there's just so much of it I don't care about. Like, I didn't care about the Steel Mountain heist, or the Dark Army or really any of the hacker shit. I liked when Elliott did the stuff on his own, but I could do without the fsociety Scooby Gang. No, the plot itself meant little to me compared to the characters. The characters like Elliott, Tyrell, and Mr. Robot himself kept me on my toes. You never knew what they'd do next, and that's why I was tuning in. I don't want to spoil anything for folks who haven't finished the season, but I'm really curious to know where they'll go next season. And that after credits scene! I mean, what show has an after credits scene? I'm still trying to figure out what that whole thing meant. Out of summer shows, I probably didn't enjoy Mr. Robot as much as I did Wayward Pines, but it was a close second.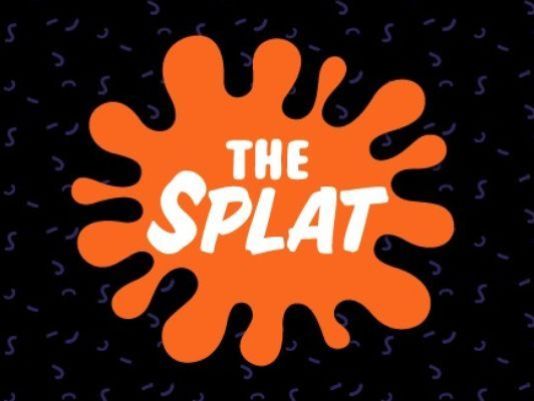 Rumor has it that 90s NickToons will be returning in the form of The Splat! For now, according to Entertainment Weekly, it has only been confirmed as a programming block, so it's not clear if it will be its own standalone network, like Boomerang, or if it will just be a block of programming on an existing channel, like Adult Swim. I, for one, hate the name and the logo. It comes across like a porn zine made by a 14 year old. Anyway, I didn't have cable in the 90s, so I don't have any real love for those shows, but I know that a lot of y'all reading this are probably excited about it.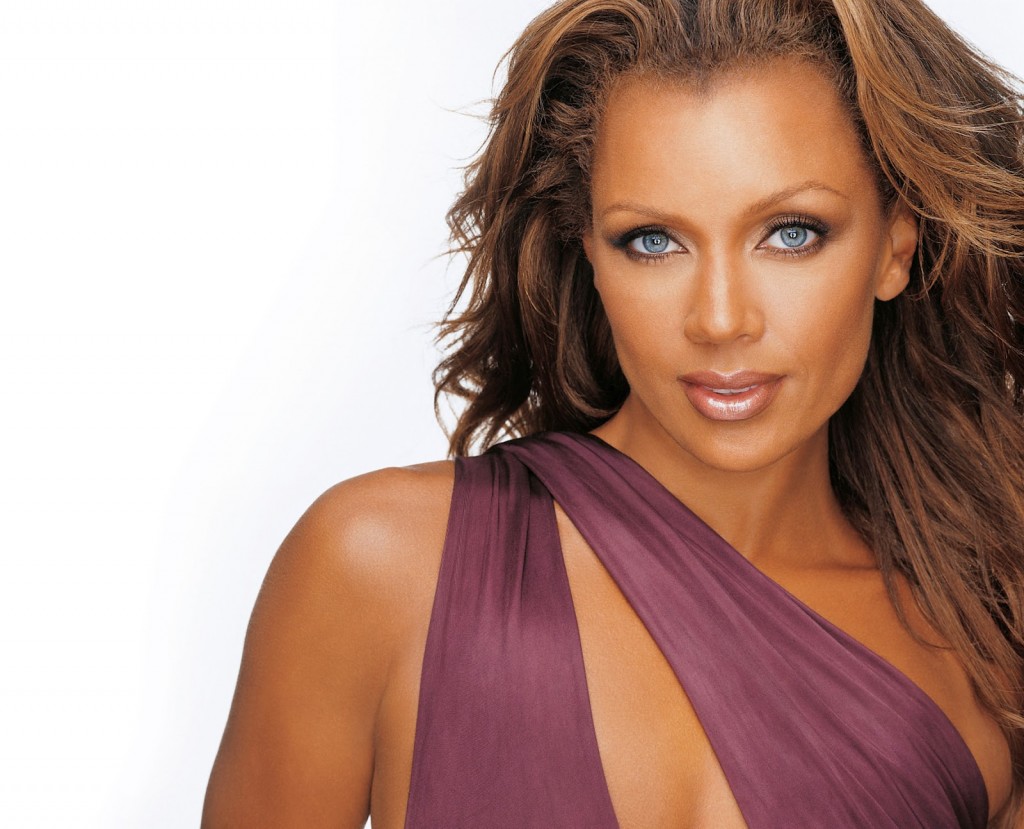 It's been a week of apologies, as folks are sorry for stupid shit left and right. First off, the week began with former Ms. America Vanessa Williams as a celebrity judge for this year's pageant. For you young folks out there, Vanessa was the first Black Miss America – until Penthouse posted some old nude photos of her, and she was forced to relinquish her title. Vanessa bounced back from it all, becoming a singer, actress, blah, blah, blah. It's like when you lose American Idol, but end up more famous than the winner. After all, who gives a shit about Suzette Charles, the runner-up who assumed Vanessa's title after the scandal? Anyway, Vanessa saved the best for last, and ended up better off than she'd been. Well, during this week's pageant, the Miss America Organization formally apologized to Vanessa for everything that had gone down…31 years ago. Wut? Why? And why now? Had this been the Miss USA Pageant, I'd get it, since they need to wash the Trump stench off of them, but this just seemed odd. I won't say "too little, too late", but it almost felt like they were drudging up stuff that everyone had pretty much moved on from. The whole thing just seemed odd, but Vanessa graciously accepted the apology, and is back in the Miss America fold. They still ain't restoring her title, though.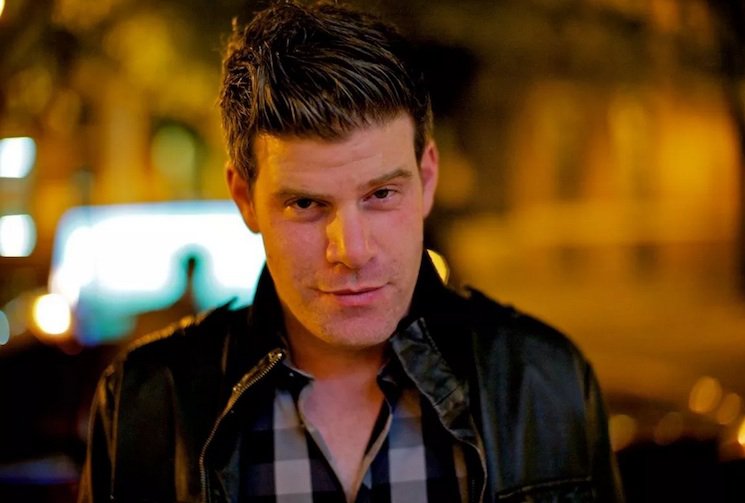 Meanwhile, The League star Steve Rannazzisi admitted that he's been lying for 14 years that he survived the 9/11 attack on the World Trade Center. The story he'd been telling was that he worked at Merrill Lynch on the 54th floor of the south tower. He'd said that he made it to the street just as the second plane hit his building. After surviving the attacks, he realized that life was precious and decided to pursue his dream of being an entertainer. Welp, the story he'd been telling for 14 years was finally debunked this week. It turns out he was actually working in Midtown that day, and Merrill Lynch had no offices in the World Trade Center. The interesting thing is that it seems like his wife was in on the lie. After all, part of his story is that his then-girlfriend, now-wife was also slated to work on the 24th floor of the south tower, but never made it to the building. It has since been reported, however, that she was actually temping at the nearby World Financial Center, but not in the tower. So, this whole thing seems like one giant Rannazzisi Family Secret that was finally exposed. It'll be interesting to see what happens to his career, as things were just starting to happen for him. He's the public face of Buffalo Wild Wings (who are currently reevaluating their relationship with him), and his new standup special, Breaking Dad, is scheduled to premiere on Comedy Central tomorrow night. Meanwhile, The League has filmed 11 of this season's 13 episodes, and FX Networks is standing by him for the rest of the season. He's not really a "name", and more people know him from this scandal now than from his work. The question now is whether his career is over, or if people will give him a second chance.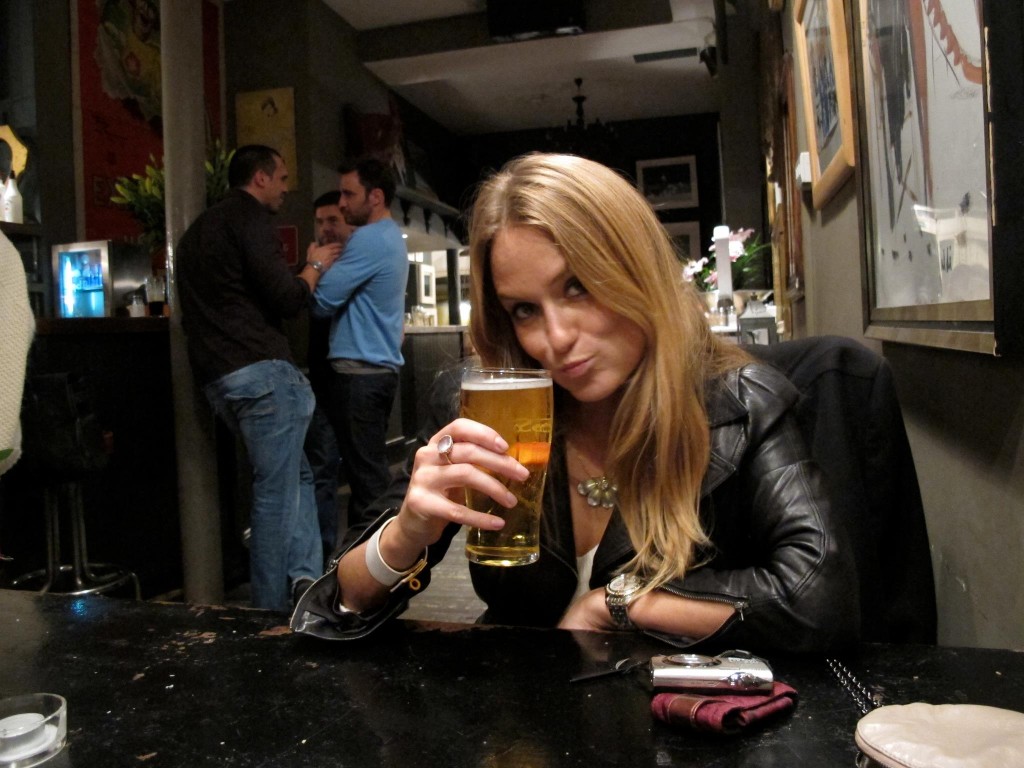 Speaking of second chances, remember Justine Sacco? If you don't remember, her life was ruined back in 2013 by one tweet: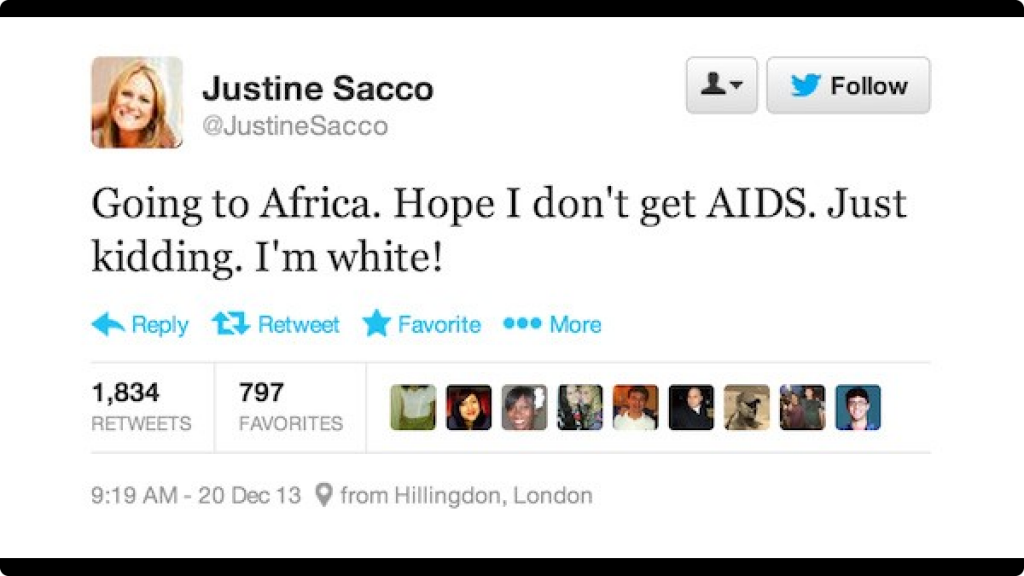 That tweet went viral, and by the time she got off the plane in Africa, she had already been fired. She went on to write several articles about what she learned from the experience, and mainly she just wanted to get her life back. Well, it appears that she's now that Director of Communications at FanDuel – ya know, that fantasy football site that claims you can win millions of dollars a week or something? Yeah, that one. It seems fitting, as those are exactly the kind of dude-bros who'd get a kick out of what she did. I guess she's finally getting her life back, so Hulk Hogan and Steve Rannazzisi just have to sit tight and the same will happen for them.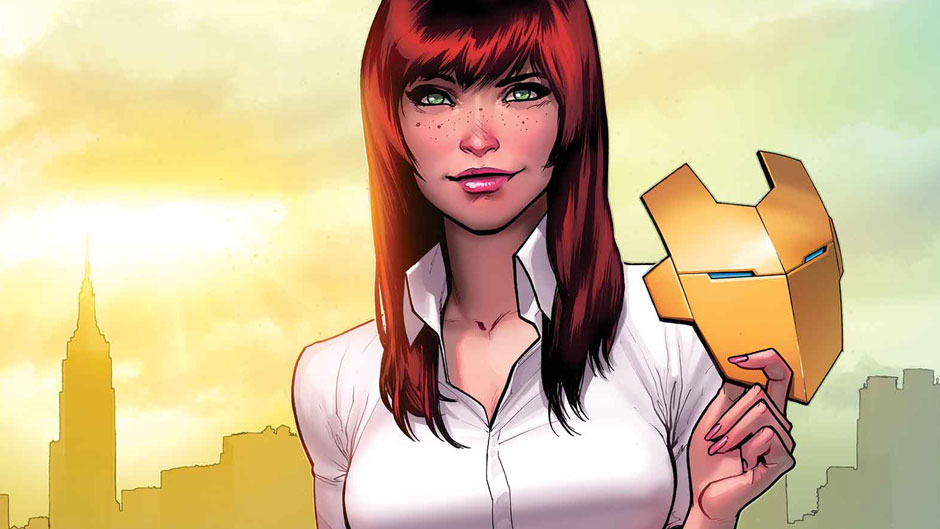 In the world of comics, it was revealed that Spider-Man's former wife, Mary Jane Watson, will be a supporting character in the upcoming Invincible Iron Man series. Marvel won't comment on what exactly her role will be, but they reminded us that Tony likes redheads. I'm not quite sure how I feel about this. I mean, the Marvel Universe is a shared universe, so it makes sense to have some supporting character crossovers. That said, she's just such an iconic Spider-Man character, that I have a hard time accepting her in someone else's world. I really hope she's something like Tony's personal assistant or something, as I've got too much love for Peter and Pepper to accept that their mates are pairing off.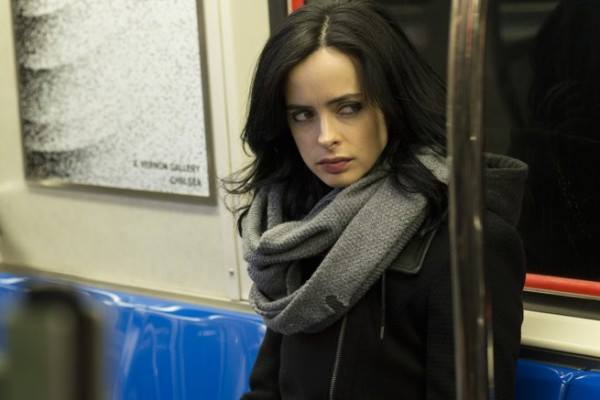 In the TV corner of the Marvel Universe, it was revealed last week that Jessica Jones will debut on Netflix on November 20th – perfect for Thanksgiving bingewatching. If you're not familiar with the character yet, she's a former hero-turned-private investigator in the Marvel Universe. Eventually she marries Power Man, Luke Cage, and they have a daughter together. In the show, she will be going up against The Purple Man, which happened in the final arc of her comic series, Alias. Mike Colter's Luke Cage will also appear before starring in his own series next year. As I've said before, I love Krysten Ritter, and I love this character, but I don't love the idea of Krysten Ritter playing this character. The casting just seems all wrong to me, but I've got to learn to trust Marvel, so we'll just have to see how it turns out.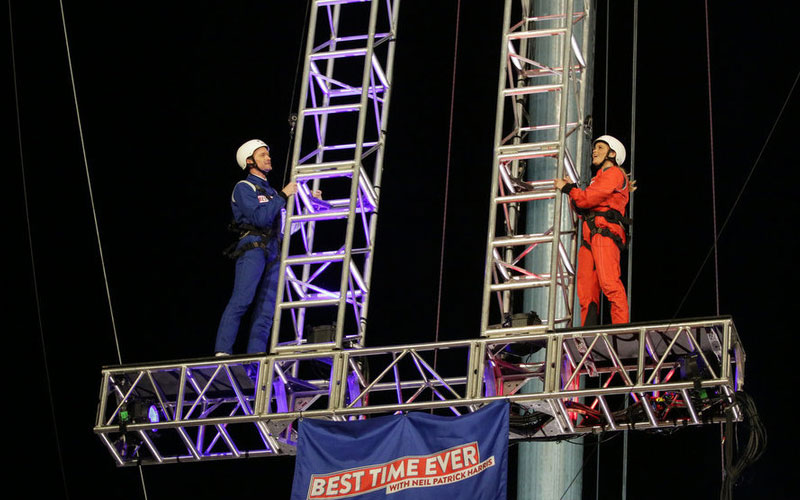 Just sit right back, and let Uncle Will tell you a tale. Some might say this story is about the Best Time Ever. You see, about a month ago, I applied to be on a game show. This isn't necessarily new, as I've washed out of the Jeopardy test twice already. This particular game show, however, was an untested quantity. The show was new, so it was like getting in on the ground floor of something. I actually filled out the application on a whim, as one of my Twitter friends had mentioned that he was gonna do it. Mainly they wanted to know more about me and my pop culture knowledge. I had to give them links to instances of my online presence, and then I had to answer some questions. So, I spent a lot of the time talking about a cappella, Pitch Perfect, and working in comics. Ya know, stuff that'd make me seem "quirky". Well, I guess it worked, as I received a call from "Sage", who I assume was a production assistant on the show, within 24 hours. Damn, that was some fast turnaround! Unfortunately for me, I missed her call. So, I called her back, and left a message. We played phone tag for about a week and a half until her side gave up. One day, "Nicole" answered the phone and said that someone would call me back, but I knew that I had pretty much come to the end of the road.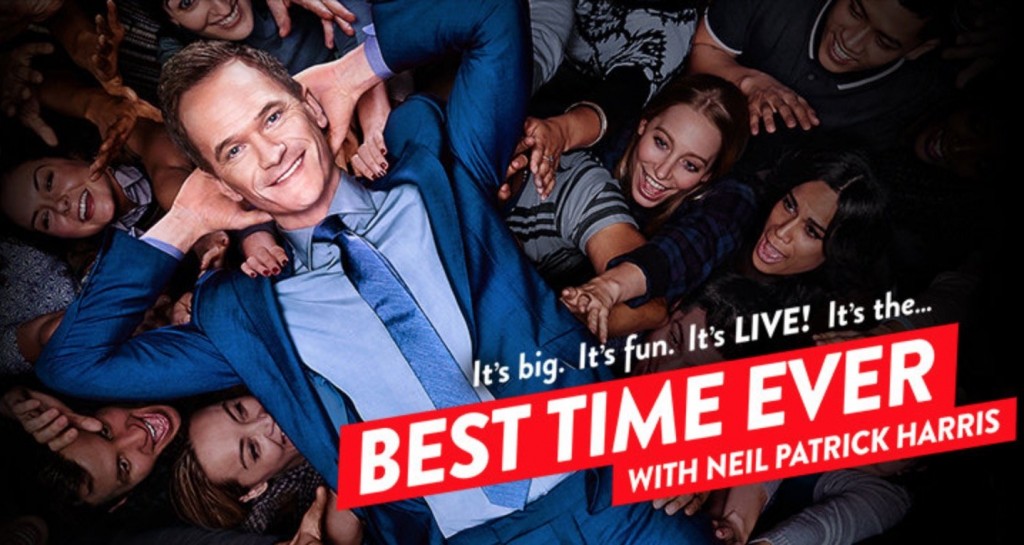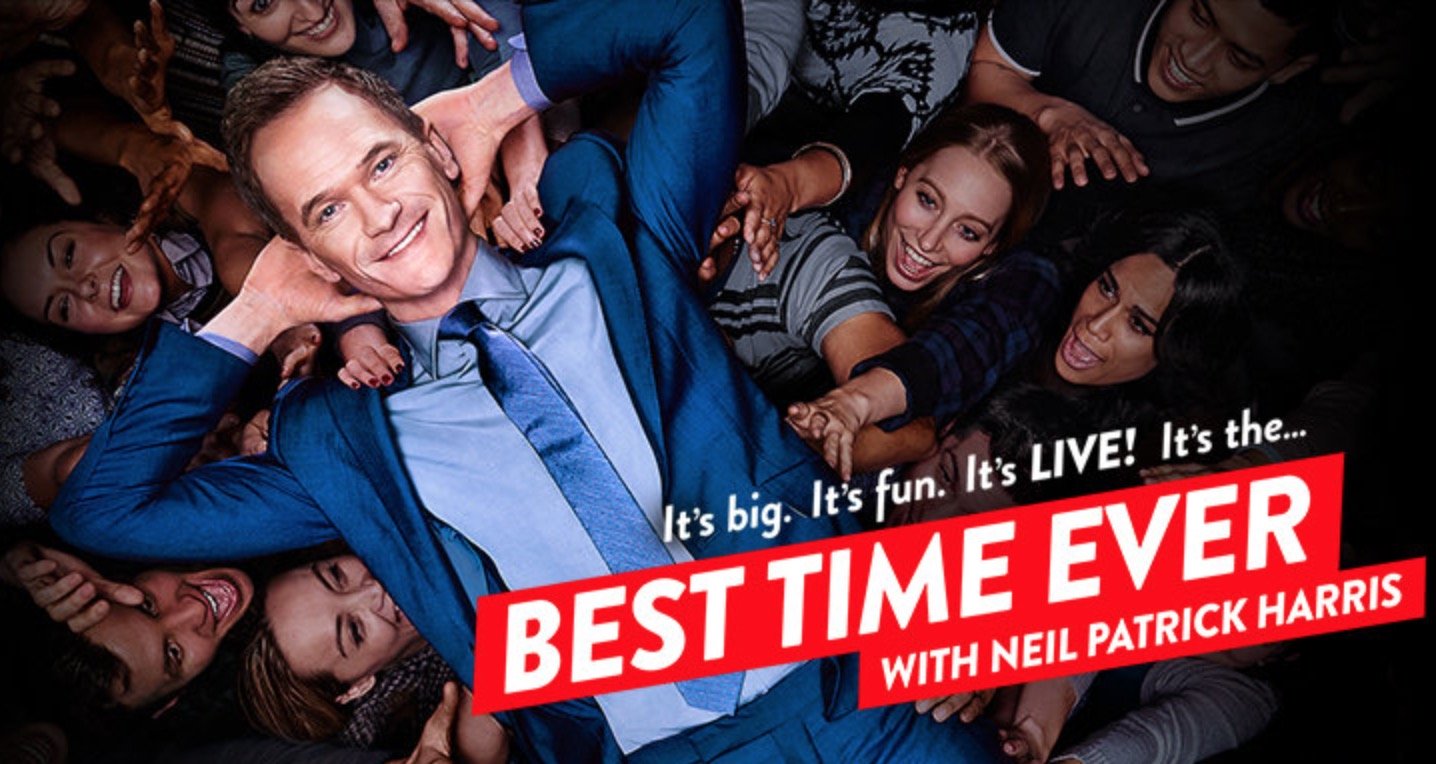 That show was Best Time Ever with Neil Patrick Harris, which premiered Tuesday night on NBC. One of the stipulations of the application was that I wasn't allowed to publicly say anything negative about NBC (which was especially hard since Mr. Robinson had just premiered. Ugh!). Since the show only has an 8-week trial run, and Sage was probably fired or has gone on to bigger things, I think I'm free to discuss things now.
So, did I dodge a bullet? I'm not quite sure yet. An American adaptation of The UK's Ant & Dec's Saturday Night Takeaway, Best Time Ever was seen as the Return of the Variety Show Age of the 70s. As with all things, however, the concept had to be modernized and updated, and I'm not quite sure it worked. I know it was just the premiere, but the show was all over the place. A friend on Twitter said that it came off like a Japanese game show, and it certainly was that crazy. NPH went from stalking a newlywed couple to fake auditioning for The Voice to challenging Celebrity Guest Announcer Reese Witherspoon to some American Ninja Warrior-type of race – and he didn't even let her win! That's what most critics have been talking about: the fact that there's almost too much focus on NPH himself. Based on the premiere, the title should be stylized as best time ever with NEIL PATRICK HARRIS.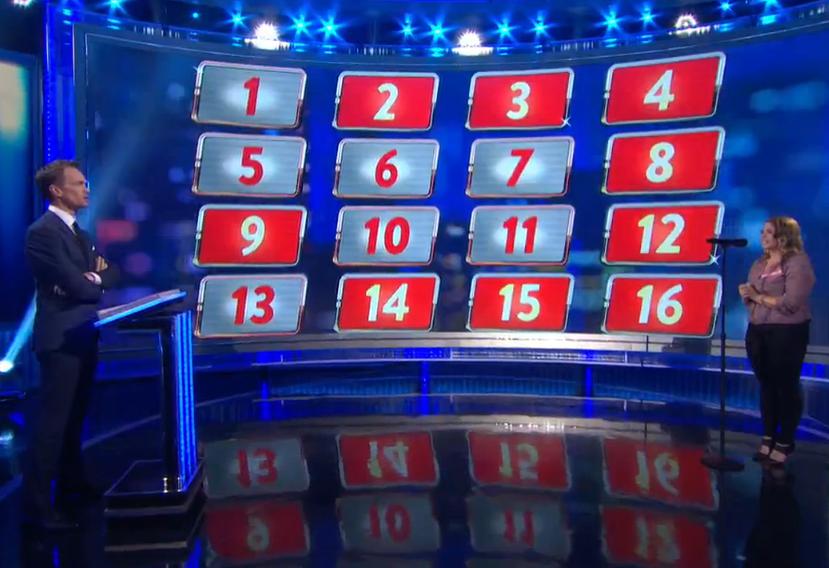 The part that I would've participated in was later in the show, in a segment called "Get Lucky", where NPH calls someone out of the audience up on stage to answer trivia. It's kinda like The Price Is Right, although I'm pretty sure that chick knew beforehand that she was being called. That was the weird thing about the application – they made it sound like being on the show was a given (I guess since they need an audience), but there was no guarantee that you'd get to play. This was made apparent by the fact that this woman was the lone contestant of the whole night. And what questions did he ask? Strangely enough, a lot of them pertained to NBC/Universal properties. That's corporate synergy for ya. The chick did win a shitload of stuff, but there wasn't even a lot of focus on the prizes once they had been won. I think they were running short on time, seeing as how it's a live show.
At the end of the day, the ratings for the premiere were just OK. The real test, however, is going to be when the show moves to its 8 PM timeslot, where it'll go up against CBS's NCIS and ABC's The Muppets. I think it's gonna be a LONG 8 weeks. Am I sad about missing out? Kinda. I mean, it would've been cool to be on TV, and I knew all the answers to that trivia, so it would've been easy prizes. Still, instead of being the next Jeopardy, this show might merely end up as a footnote in game show history. I think that's part of the problem – it doesn't know if it wants to commit to being a variety show or a game show. I wasn't born in the 70s, but from what I've seen, there wasn't as much audience interaction in the variety shows of the past. Maybe that's the problem here. Anyway, NPH did pull an awesome backflip off of a pogo stick, which was probably the highlight of the episode. I know that's what I'll remember.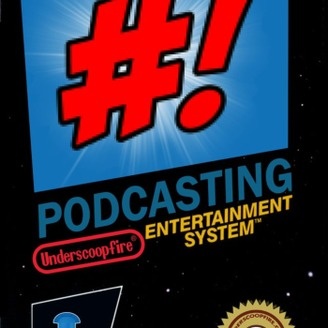 Speaking of television, last night I had the pleasure of joining Corey over on the UnderScoopFire Podcast, as we discussed the upcoming Falll television schedule. He'd recently written about which new shows he thought would be cancelled, as well as which he felt would get a second season, so we debated those lists. If you love television, and want to weigh in, check out the episode here.
Things You Might Have Missed This Week
– Arnold Schwarzenegger was announced as the new host of Celebrity Apprentice. I hope he says "You-uh Fy-ud."
– The Rock is having The Pebble, as Dwayne Johnson and girlfriend Lauren Hashian are expecting
– The G.I. Joe cartoon series debuted 30 years ago this week. Yo Joe!
– NBC is developing a gay reboot of the 80s series Hart to Hart
– Speaking of NBC, The Carmichael Show has been renewed for a second season
– Meanwhile, NBC is also developing a prequel to the Taken film series. I assume it'll be called You 'Bout To Get Took. I'm just playing. That'd be the BET version.
– Pacific Rim 2 has been delayed indefinitely, possibly permanently. The first one's still on my DVR…
– TNBC hit Hang Time debuted 20 years ago last week. I'm so friggin' old…
– Rachel McAdams confirmed that she will be starring alongside Benedict Cumberbatch in Marvel's Doctor Strange.
– Rumor has it that companion Jenna Coleman will be leaving Doctor Who later this year to star as Queen Victoria in an ITV series. Yay, British shit!
– Director Rupert Wyatt has exited the Gambit movie that nobody wants
-After 7 seasons, someone finally won American Ninja Warrior. Guess Americans just weren't cut out for that whole "ninja" thing until recently. I blame meat hormones.
– Amazon announced a new $50 7″ Fire tablet, which will also be sold in 6-packs for the price of 5 ($250). Yes, they're selling tablets like soda now, apparently.
Links I Loved
The Undertaker Needs to Retire. Right Now. – Complex
Terrence Howard Is a Bad Person Who Is Also Crazy – Defamer
5 Things You Learn When A Facebook Friend Dies – Cracked
The Caucasian's Guide to Black Barbecues – Michael Harriot
10 New Fall Shows That Will Be Cancelled By Christmas – UnderScoopFire
10 New Fall Shows Guaranteed to Get a Second Season – UnderScoopFire
10 Rare Teenage Mutant Ninja Turtles Toys Part 2 – Crooked Ninja
6 Observations about The Late Show with Stephen Colbert – Nerd Lunch
U.S. Theme Parks with the Most Deaths – The Robot's Pajamas
Forever Season 2: Find Out What Would've Become of Henry and Jo – TVLine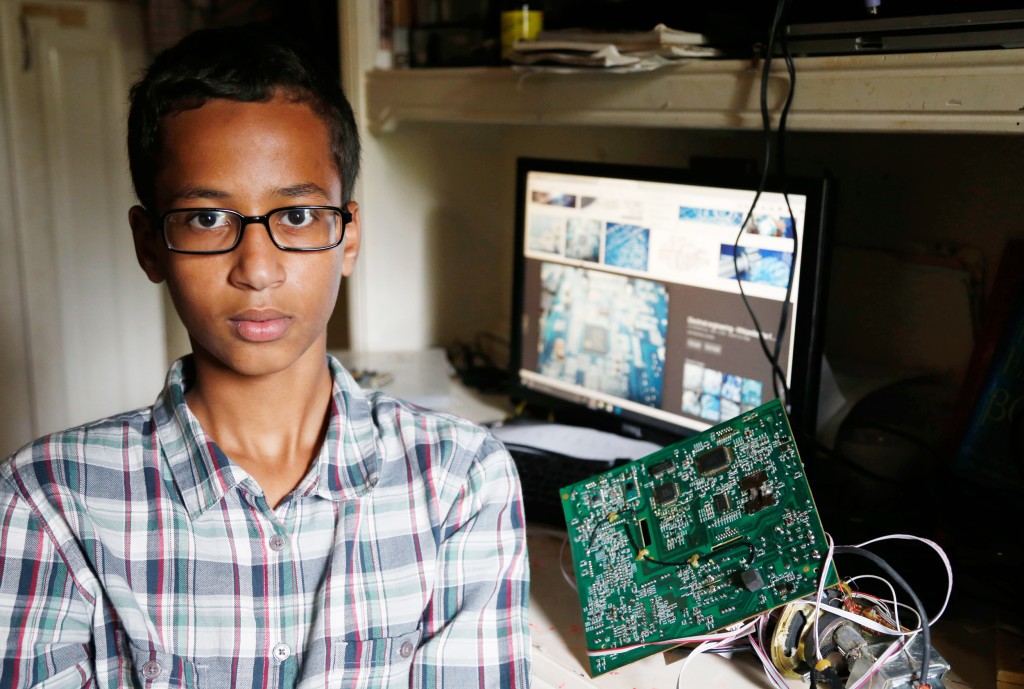 What can I say about Ahmed Mohamed that you don't already know? The 14 year old created a homemade digital clock, but was arrested for taking it to school, as it was suspected to be a bomb. Why? 'Cause he's brown and brown people apparently don't just build clocks for shits and giggles. Once his story got out, it inspired the #IStandWithAhmed hashtag as people showed their support for the kid. But it didn't stop there. All of a sudden, he started getting offers from everywhere from MIT to NASA, all encouraging him to continue building, and asking to meet him. Hell, even Ne-Yo got in on it:

That mixtape is gonna be FIRE!
BUT IT DIDN'T END THERE!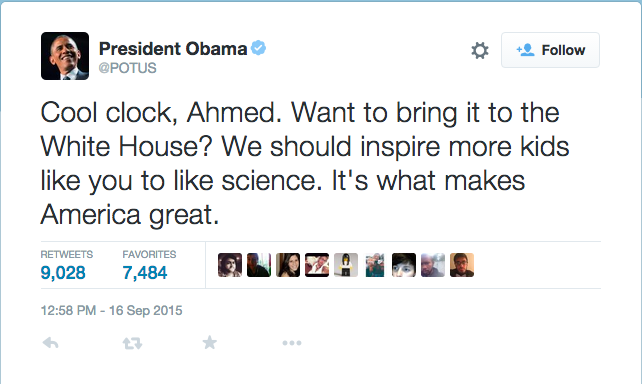 HOLY SHIT! I don't care how the week started for this kid, it ended in ways he could never have imagined. Or could he? Some folks out there think he knew what he was doing by putting the clock in a metal briefcase, but that's really neither here nor there. All I know is that Ahmed Mohamed can now write his own ticket. His future is set. He might as well just start referring to himself as The Clock King. It's a wrap. No human has been this synonymous with clocks since Flava Flav, and nobody was giving that dude space camp scholarships or shirts that have been in space. I don't really feel like getting into the politics of it all, nor do I feel like this is gonna start any new dialogue on race, but I do know that Ahmed Mohamed, hands down, had the West Week Ever.