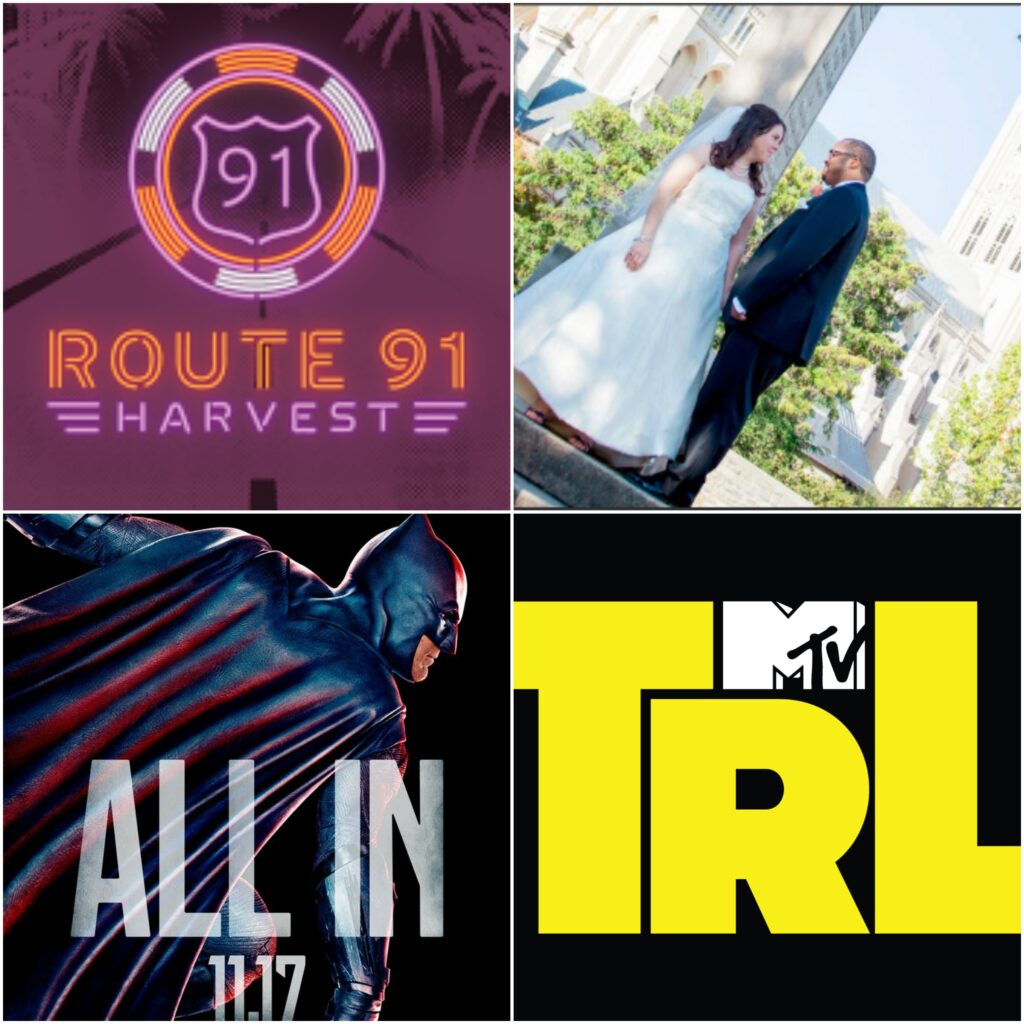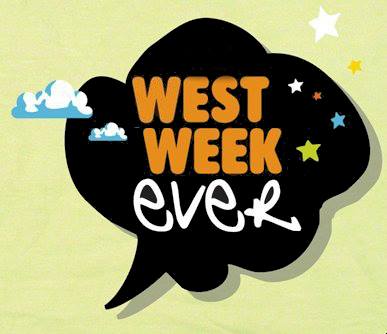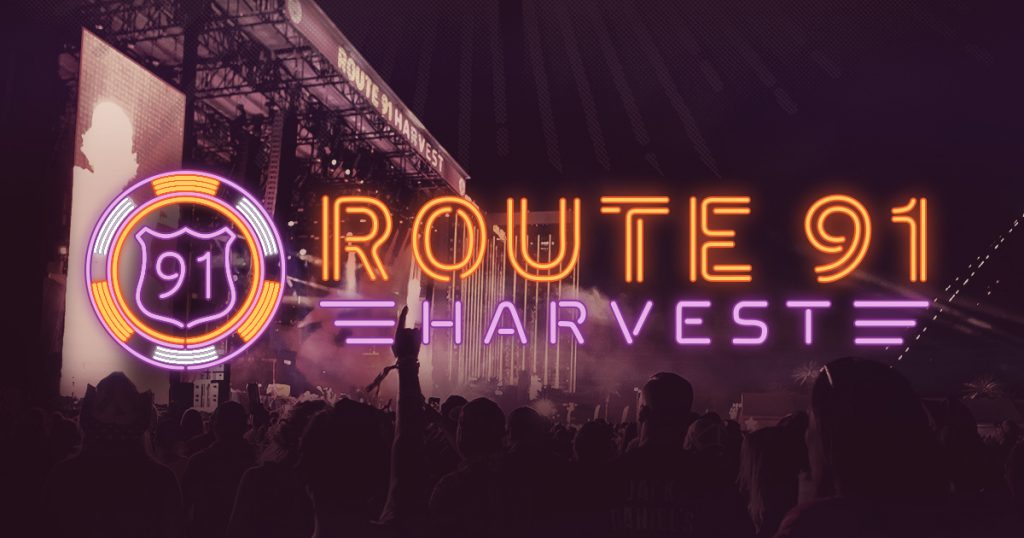 So, I guess I've got to start off by talking about Vegas, huh? Ya know, it's been really hard writing this column in 2017. Like, I'm sure some of y'all are thinking, "Man, Will is slipping" or you've put me in the category with The Simpsons where "This isn't as funny as it used to be." Sadly, it's just the state of the world, and all I can do is my best to mine the entertainment news that still manages to trickle out. That said, it is really hard talking about pop culture in 2017.
But anyway, Vegas. Unless you've been offworld fighting the Jem'Hadar or whatever, then you already know some dude (not gonna name him 'cause why should I?) shot up the Route 91 Harvest 3-day country music festival, killing 59 people, and injuring over 500, in the deadliest US gun attack in history. And while this was a horrific loss of life, I'm kind of numb to these things now. I mean, sure, you wonder "Is anywhere safe anymore?" but at the same time, this is America, and these sorts of things have become somewhat annual, if not more frequent. After all, this is only the deadliest gun attack since the Pulse shooting in Miami back in June of 2016. It's saddening and exhausting, yet nothing seems to be changing.
I'm seeing a lot of sentiments, post-Vegas, about how we're all Americans and should now unite and, basically, "cut the bullshit". But what does that ultimately mean? I mean, around what ideal are we uniting? It sure as Hell ain't gun control. Or mental health. There's no "evil foreigner" trope for us to pursue. If anything, it seems to be a plea to stop protesting and kneeling and all that jazz, because it's "divisive". Nah, I'm good. I know these things teach us that life is precious and we shouldn't waste time on squabbles, but the stuff folks are mad about isn't menial. And I think it's gonna take more than a "lone wolf" at a country festival to sweep all the issues under the rug, for the sake of "unity".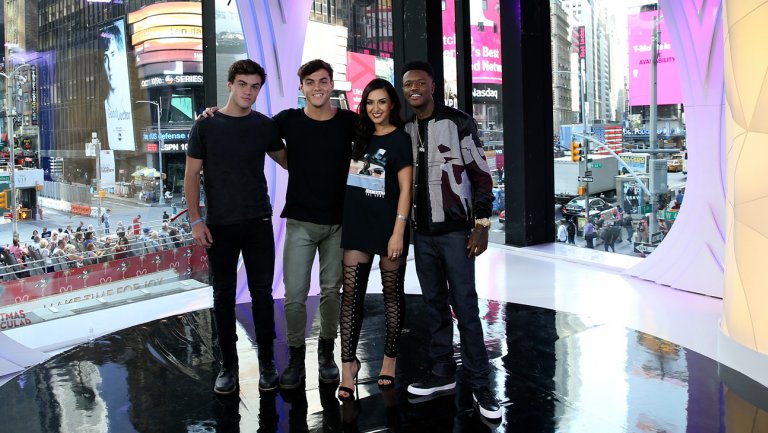 Anyway, as you can imagine, Vegas cast a bit of a pall on pop culture this week, and this wasn't more evident than with the return of MTV's TRL.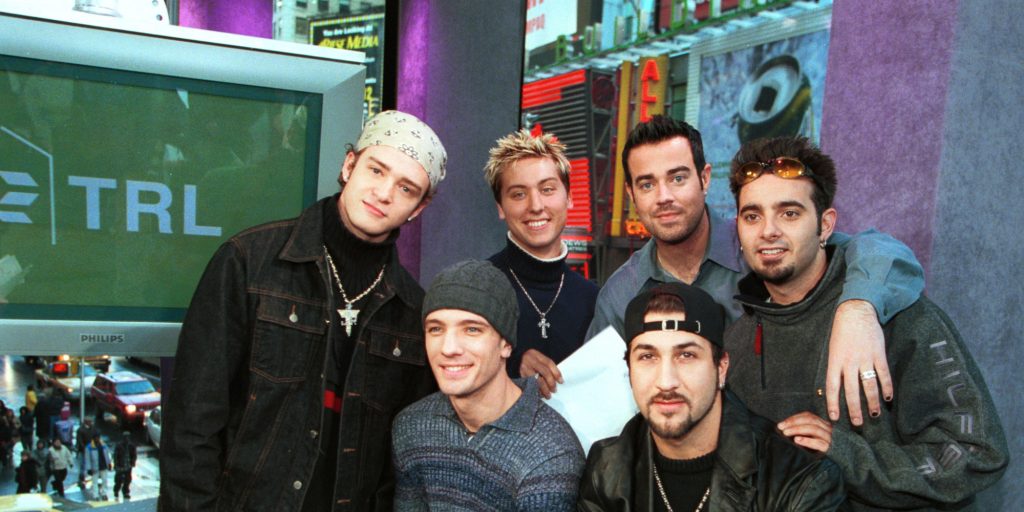 Originally Total Request Live, the video request countdown was a powerhouse on the pop music landscape at the turn of the century. It put Carson Daly on the map, and it was what everyone watched when they came home from school (unless they were watching 106 & Park). You weren't shit if you didn't stop by TRL to promote whatever new project you had coming up. It was THE place to be. Then the internet got bigger, and you could watch music videos whenever you want on YouTube (and later Vevo). So, the show packed its shit and left us in 2008.
Feeling a bit of nostalgia, I suppose, Viacom decided to revive the show this year with a team of hosts. With the internet being what it is now, surely it'd be more interactive than the original. What nobody told us, though, is that it wouldn't have any videos!
Monday's premiered chugged along, despite having to deal with a national tragedy and experiencing technical difficulties, and didn't air a single video. Yeah, they still make videos. CMT plays 'em, so at least they're still viable for country. Taylor Swift and Katy Perry still make them. There are videos out there, yet the show known for its video countdown ain't got no videos! Exactly WHAT is the audience expected to request? Instead, the show featured live performances from Ed Sheeran and Migos, and displayed some awkward banter between the hosts as they tried to fill out the intermittent silences.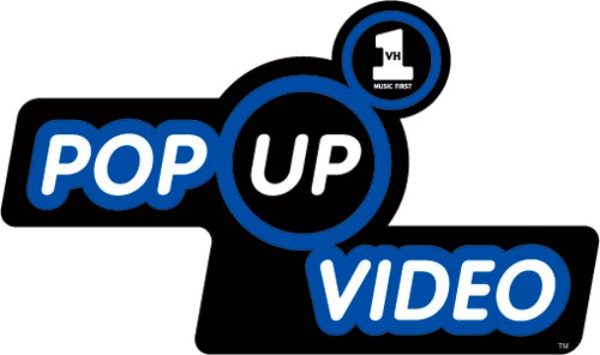 People have said "What's the point of then showing videos if you can get them online?", and while that's true, I'd counter with "Then why bring back the show at all?" Imagine if VH1 revived Pop-Up Video, but didn't actually do the pop-ups because "folks do that better on YouTube now"? That would be a useless show. And in an age where MTV seems to want to get back into the music business somewhat, and they still host an awards show for music videos you'd think they would see this TRL reboot as a golden opportunity. Anyway, maybe they're just experiencing first week growing pains, but things certainly don't look all that great for this incarnation at the moment.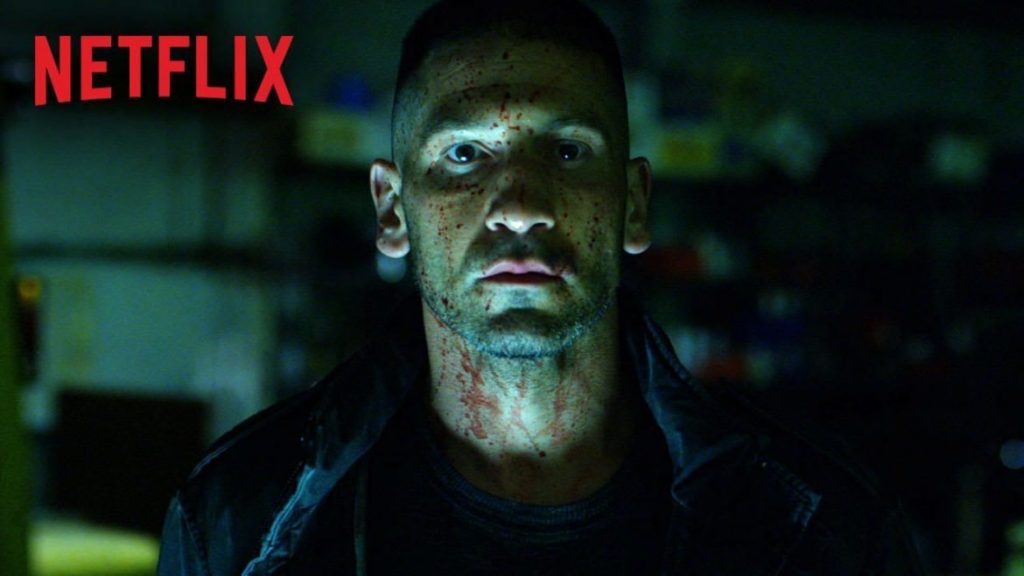 Another way that Vegas affected pop culture is that Netflix pulled their Punisher panel that was planned for this weekend's New York Comic Con. While some folks are asking "What's that gonna change?", I selfishly applaud the decision. I say selfishly because I don't understand anyone who holds The Punisher as their favorite comic character. At least no one over the age of 13, that is. Why, in this day and age, is he still a thing? Sure, he has his roots in the whole Dirty Harry/Death Wish popularity of decades past, but let's not forgot that comic are just power fantasies. So who does he appeal to?
If you're not familiar with The Punisher, Frank Castle was originally a Vietnam vet whose family was murdered because they witnessed a killing in Central Park. He then begins his one-man war on crime. Sure, this was "cool" in the 89s, but now? Do you really wanna give a Vietnam vet with a screw loose a bunch of weapons? Shit, most of y'all wouldn't even give him a dollar!
In recent years, they've tried to make him more "comic booky", sending him after Hydra and having him somewhat idolize Captain America, but at the end of the day, he's not a good dude. And it's not like he does it in a funny way, like Deadpool (and I've got thoughts about that, too). He's so "ripped from the headlines" that I'm surprised there aren't Punisher copycats running around in the streets.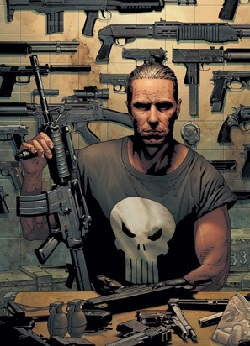 They say that every character is somebody's favorite, but if yours is Punisher, not only do I want to know who hurt you, but I'm also afraid of you. We've got comic retailers pissed that Iron Man is currently a Black girl, or Captain America was a Black man, but don't bat an eye that there's this White dude who's been on a killing spree since the mid 70s. I just don't know if we need that character anymore.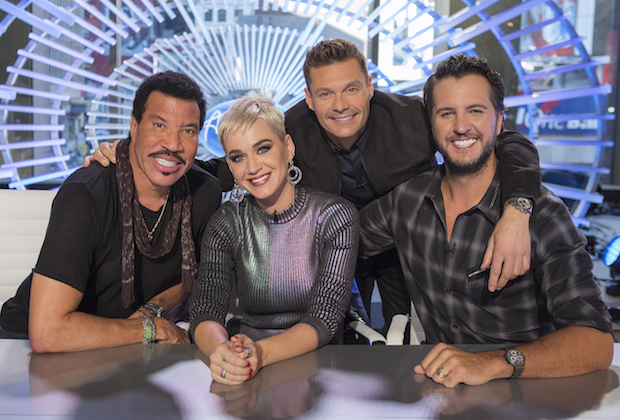 Anyway, enough Vegas talk. Over at ABC, they finally locked their judges panel for the American Idol reboot and I've got problems with it.
The lineup on the judges panel will be Katy Perry, country star Luke Bryan, and 80s superstar Lionel Richie. And my problem is that these judges are current recording artists, so what's to keep them from torpedoing the hopes of a contestant that they night see as competition? We already know Katy's petty from her feud with Taylor Swift, so I wouldn't put it past her.
When the original Idol aired, the judges were comprised of a producer, a hasbeen, and a pop music magic maker. None of them were active recording artists. The only show that has active recording artists as judges is The Voice, and notice how that show has yet to produce a household name after 13 seasons. Not even in the first season, where all eyes were on this newfangled show to see what it was all about, did the winner become a "star". That show has always been, and will always be about the judges. You think Blake Shelton is gonna choose someone who might compete with him over a CMA? No the fuck not!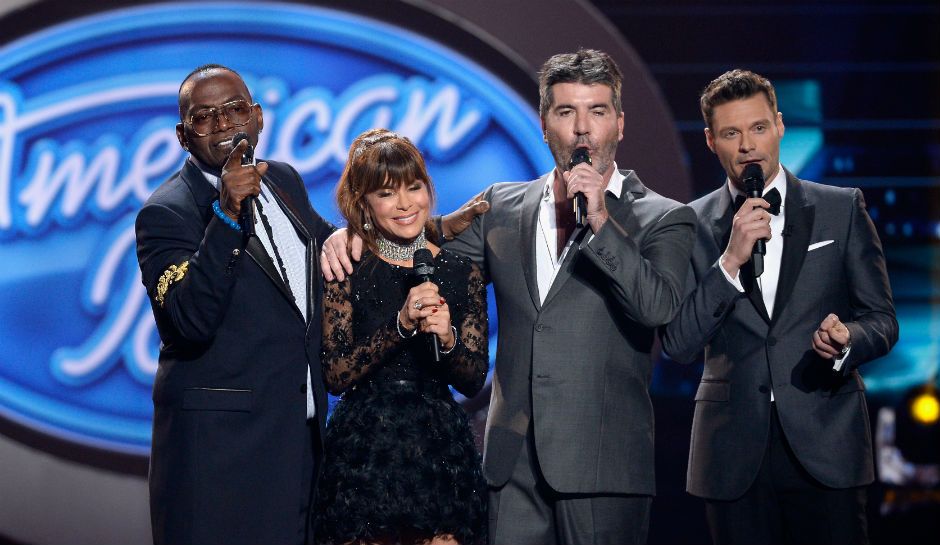 Katy's experienced a lot of success, but I don't know if she's really anyone to be judging singing. Despite the fact that she's the biggest star on the panel, and making the most money, Katy fills the Paula role, as she's more of an entertainer than a vocalist. Luke, while he's paid his dues in the country industry, is still a novice to stardom. Not really sure what advice he has to offer the next generation of stars. And Lionel is just there to fill that Randy Jackson, elder statesman role. If you'll notice, the panel is missing a Simon. There's no one there who truly understand the behind the scenes aspect of the industry. How to package an artist, how to match them with the right songs, etc. Katy has been packaged, and Lionel has written songs, but there's no "godfather" on the panel, which I think will be to the show's detriment.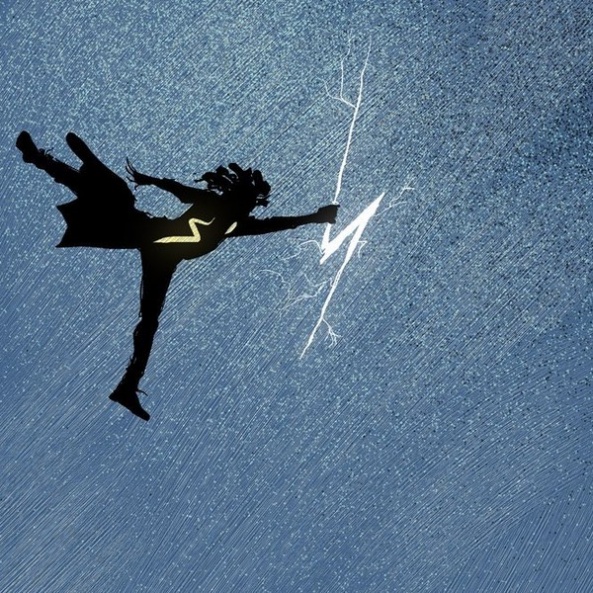 In comic news, it was announced at NYCC yesterday that DC would be completely rebooting the "urban" Milestone properties, led by a new Static Shock series from Kyle Baker and Reginald Hudlin.
The minority pockets of comic fandom have been claiming for years that they'd support a Milestone reboot, so now it's time for them to out their money where their mouth is. Frankly, I don't believe them. It's the "woke", socially conscious thing to say, but when you're faced with paying $3.99 a month for Static, your attitude is gonna change.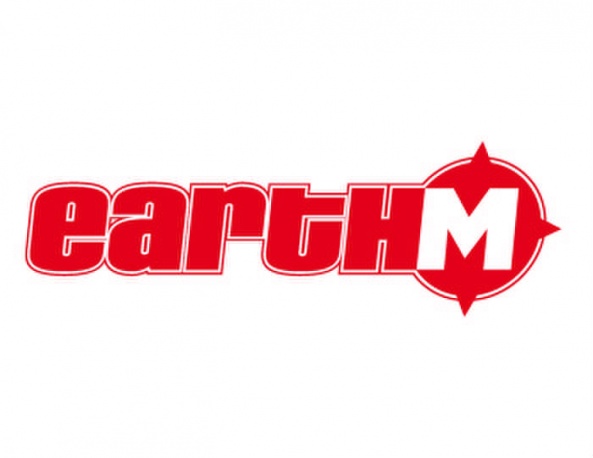 Several companies have tried to fill the void left by the Milestone books, and the only one that has come close to succeeding is Lion Forge's current Catalyst Prime universe. While it's still very early to tell where this imprint might go, they've delivered a quality product, with known creators, and even their footprint doesn't seem to be that large. Retailers are ordering conservatively, as they, too, aren't sure how things will shake our. Sure, Milestone will have DC Comics money behind it, but is DC giving then just enough rope with which to hang themselves? I guess time will tell, but I'm not overly optimistic about their chances. Plus, there have been so many bait & switch Milestone announcements over the years that I'll believe it when I see the books on shelves.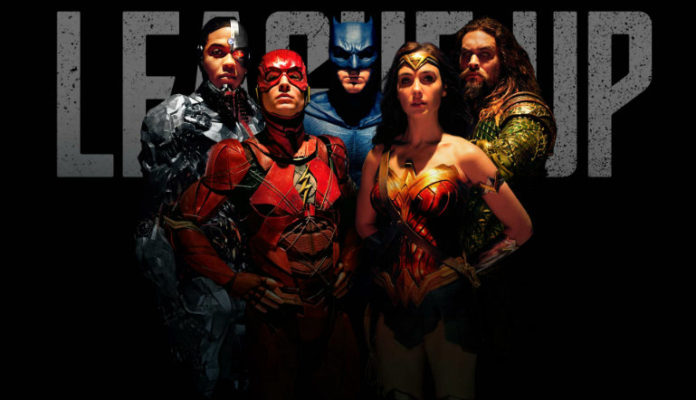 Speaking of DC, there are reports that they're backing away from their shared DC Extended Universe films, as they'll downplay the interconnectedness going forward. While I, for one, applaud this decision, money talks, so the success or failure of Justice League will most likely dictate the future of their film universe. It's increasingly seeming like the Flash movie will be Flashpoint, which is odd because we're not even invested enough in the characters yet to go through a universe-changing event like that.
If you're unfamiliar, Flashpoint was the DC Comics event that changed the DC timeline and resulted in the New 52 relaunch a few years back. Most of the DC heroes started with a clean slate, and the books picked up early in the heroes' careers. While a Flashpoint movie wouldn't have to be so drastic, as they haven't really established much of that universe yet, it is interesting that they would do a soft reboot of the films so soon. My feelings is that they'll keep what works and throw out what doesn't. Gal Gadot ain't going anywhere. And Aquaman is probably safe, too.
I think the biggest wild card is Affleck. It was sort of dumb for them to build a film universe around an older Batman, where the most interesting stuff about him occurred before we even meet him. I know they wanted to go all The Dark Knight Returns with his battle against Superman, and that required an older, more skilled Batman. However, Affleck and the DCEU are like a couple who's clearly unhappy, but neither is willing to pull the trigger on a break-up. Plus, it doesn't help that Affleck's most recent non-DC films have been flops, so he'd be a fool to walk away from a sure thing. The films might not be universally loved, but they do make money.
Anyway, we got some character posters for Justice League this week, which is something I guess. It comes out 2 weeks after Thor: Ragnarok, yet I've seen almost no promotion for it, while Thor has had TV spots since late August. In fact, the only time I even remember there's a Justice League movie coming is when I'm in the toy aisle and see those uninspired basic figures on the pegs. They're really gonna need to pump up the hype machine in the next few weeks. With the way DC's acting, I almost feel like they're ready to take the L and move on to the next phase of their movie-making.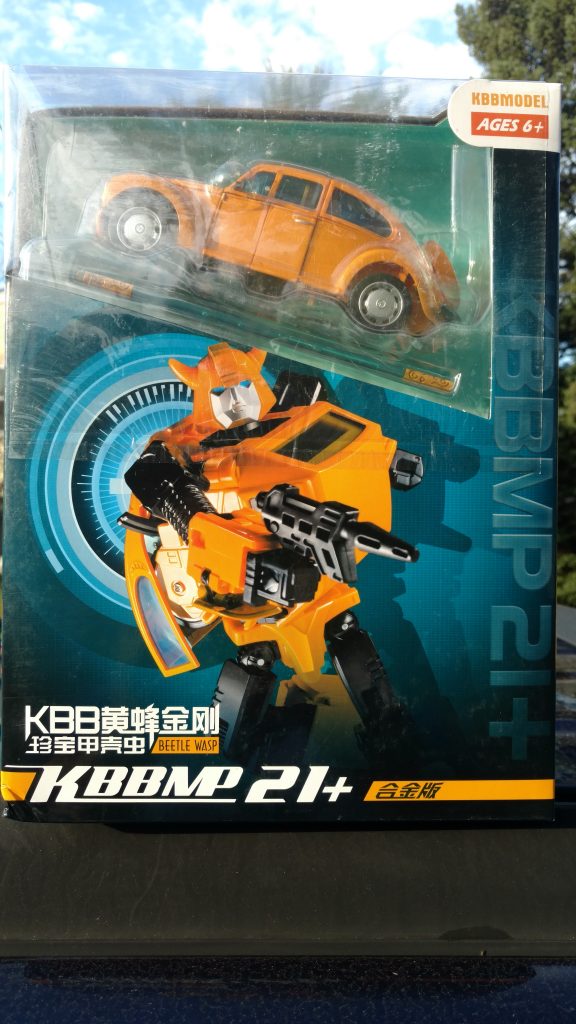 Last weekend I went to TFCon 2017, which was a Transformers convention held locally. While I had a great time finally meeting Twitter pals @briantruitt and @brock626, and catching up with my bud @FakeEyes22, the show itself was meh. Like, I can't believe that people actually travel for that show. Imagine paying for tickets to a music festival with big name acts, only to get their and they say "Psych! Most of these are cover bands!" That's TFCon, 'cause about 40% of the "convention floor" (AKA hotel ballroom) was nothing but 3rd party knockoff toys and Reprolabels. After all, why buy a legitimate Optimus Prime when you can buy a $70 "Supreme Leader"? I know that 3rd party stuff is popular amongst Transformers fans, but I didn't think you could prop up a convention with it, especially since it seemed like Hasbro was starting to crack down on those knockoff peddlers. Anyway, I bought my first 3rd party Transformer, KBBMP 21+ Beetle Wasp , who is really just a large G1 Bumblebee.
Song of the Week

You know why. My a cappella group used to sing this and it was one of my favorite arrangements to sing. I tried to find our version on YouTube, but the one that's up is the quality of hot garbage, so you get the original instead.
Things You Might Have Missed This Week
Film sites are teasing that "big star" Kate Winslet is reteaming with James Cameron and joining the Avatar franchise. Sorry, but she hasn't been a star since 1997.
Fast 9 has been given the release date of 4/10/20, while the Fast spin-off starring Dwayne "The Rock" Johnson and Jason Statham now has a release date of 7/26/19.
Grammy award-winning singer/songwriter/actress Jill Scott has been cast as the villain Lady Eve in The CW's Black Lightning. I still feel like they're dooming this show to fail by not connecting it to the preexisting Arrowverse.
OJ Simpson was released from prison last Sunday morning at midnight, after serving a 9-year term. He immediately resumed his hunt for the real killers. Just kidding. He's reportedly staying on a golf course somewhere.
We got a trailer for Syfy's Happy!, based on the Grant Morrison and Darick Robertson graphic novel of the same name. While this left me with a feeling of "What did I just watch?", this feels like it'd be more at home on FX than Syfy.
It seems like Universal's Dark Universe is falling apart, after The Bride of Frankenstein just lost its release date. The actors, including Javier Bardem and Angelina Jolie, are on hold until the script can be worked on.
Natalia Cordova-Buckley has been upped to series regular for season 5 of Agents of S.H.I.E.L.D., so expect to see her yo-yoing through space this year.
Black superhero series Raising Dion is being developed by, and will co-star, Michael B. Jordan. The show has received a 10-episode order from Netflix.
Apparently there's a Bob's Burgers movie coming in 2020. Just like the show, I'll have no direct interest in seeing it, but I'm sure I'll eventually catch it on FXX one day and enjoy every minute of it.
Gore Verbinski, of Pirates of the Caribbean and The Ring fame, will reportedly direct Channing Tatum's Gambit film spin-off of the X-Men franchise. Man, what kind of blackmail material does Tatum have to keep this movie in production?! I'll bet it's some dirt from his days as a stripper!
Bruce Willis's Death Wish reboot has been moved from later this year to March 2nd, 2018. They claim it's because the Thanksgiving film corridor is crowded, but it's more likely the fact that a movie about an old White guy shooting up people ain't so kosher right now. But we'll have forgotten all about this stuff by March, so it's cool.
The future of Nickelodeon's Nicky, Ricky, Dicky & Dawn is in question, as they ain't got no Dicky! Actor Mace Coronel (are we sure he's not a video game character with that name?) abruptly left the show over the summer, and announced his departure on Instagram this week.
TNT announced that the upcoming 6th season of Major Crimes would be its last, despite the fact that it's the highest rated show on the network. This is like when CBS initiated the Rural Purge, where they cancelled all their high-rated "bumpkin" shows because they wanted to change their image.
Alyssa Milano is developing her comic series Hacktivist into a TV series for The CW
Freshman ABC drama The Good Doctor has scored a full season order after only airing 2 episodes.
The Sonic the Hedgehog film has jumped from Sony to Paramount, and announced director Tim Miller (Deadpool) will now produce, as Jeff Fowler will be making his theatrical directorial debut on the film.
After 15 seasons, Pauley Perrette is leaving NCIS at the end of this season. In other news, NCIS has somehow been on for 15 years…
CBS is adding Will Ferrell-produced comedy No Activity to the All Access streaming service, to debut by end of year. However, Tim Meadows just joined the cast as the co-lead, so the show is already cancelled.
Larry Wilmore and Viola Davis are developing the comedy Black Don't Crack for ABC, which sounds like an older Girlfriends reboot
Co-head writers Chris Kelly and Sarah Schneider have left Saturday Night Live to work on a pilot for Comedy Central. Kelly also wrote for Broad City, while Schneider wrote for Master of None.
We also got a trailer for Hulu's Future Man from Seth Rogen. It looks funny, but Hulu doesn't seem like the right home for it, as it feels like a Fox show.
Glee's Mark Salling issued a plea in his child pornography case. One of the stipulations of sentencing means he'll have to stay away from events frequented by minors, such as "video arcade facilities". Here's hoping he not a pedophile AND a time traveler!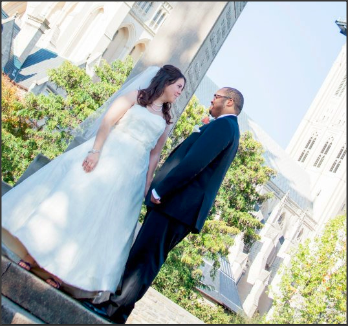 So, this has been a Hell of a week. One great thing about it, though, is that today is my 5-year wedding anniversary. Yup, on October 6th, 2012, I married a girl I met on the Internet, and she hasn't killed me yet. We've actually been together 9 years, but only 5 in the eyes of the District of Columbia. It has certainly been a ride. She got skinnier, I got fatter. We've had a kid together, which is pretty cool. Sometimes I feel like said kid gets the attention that I used to get, but I'm not supposed to be jealous of a toddler, right? RIGHT?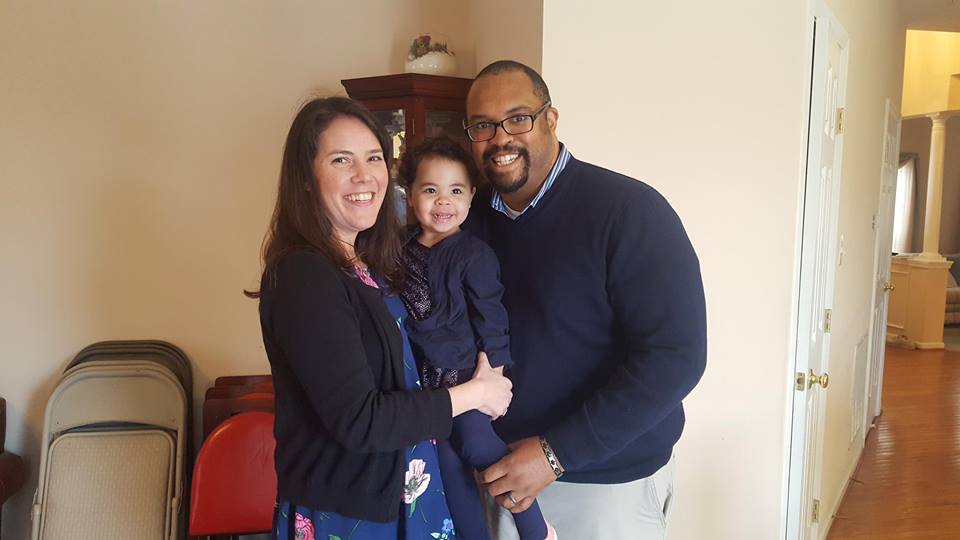 Anyway, when things like Vegas happen, you do realize that you're lucky/blessed to be alive, and you look at the life you've built around yourself. I certainly could've done a lot worse, and probably not much better. Look, I was a lot better at writing this kind of stuff 9 years ago, when we were both still in the "OMG, you love breathing? I love breathing, too!" phase. Life comes along, and shit gets hard. I'm not even going to lie about that. But it's a lot easier to handle when you've got a good person beside you to deal with it together. So, I think the West Family is having the West Week Ever. I love y'all!