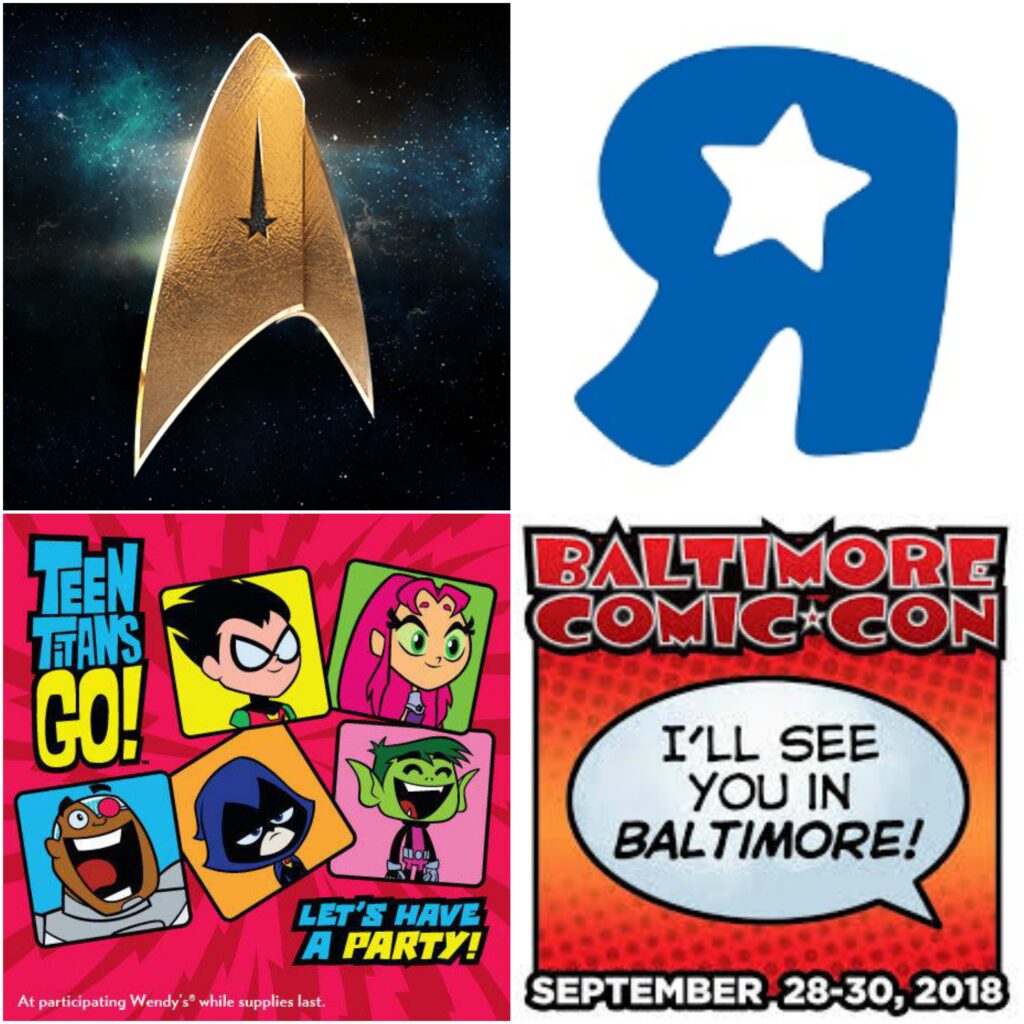 So the week kicked off with me heading to the Baltimore Comic-Con. A tradition of mine for the past 14 years or so, I've only missed one in that span of time and, while I was kinda under the weather, I'm a stickler for tradition! How was it? It was OK. It felt sort of smaller this year, but that could just be the result of the odd layout of the place. It wasn't in the main hall, as there was some sort of waste management convention going on in that space. I honestly think it was called WasteCon. I wanted to sneak in just to see what kind of swag they had to offer. Anyway, you get into the exhibit hall, and the photo ops section split up the main floor from the food court. The publishers were set up closest to the photo ops, while the vendors took up most of the floor. Meanwhile, the smaller press, Artist Alley folks were shoved into the back. It might've been the same layout as last year, but something just felt off about it. The way things were jumbled together just kind of overwhelmed me – a feeling I'd have for the rest of the show.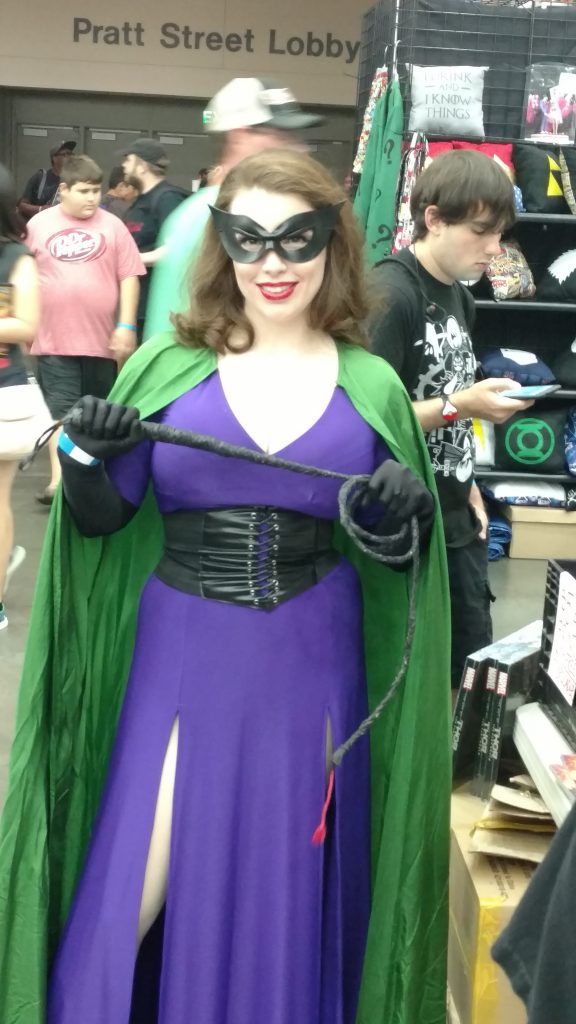 The cosplay was pretty decent, though. I was somewhat disappointed by what I had seen at Awesome Con back in June, and I felt like these costumes were actually creative. I spent most of my time digging through longboxes, though, so I probably missed out on much of the "con experience". Didn't get to say "hi" to a lot of my publisher friends. Didn't really meet any comic writers or artists. Just spent a few hours digging for gold.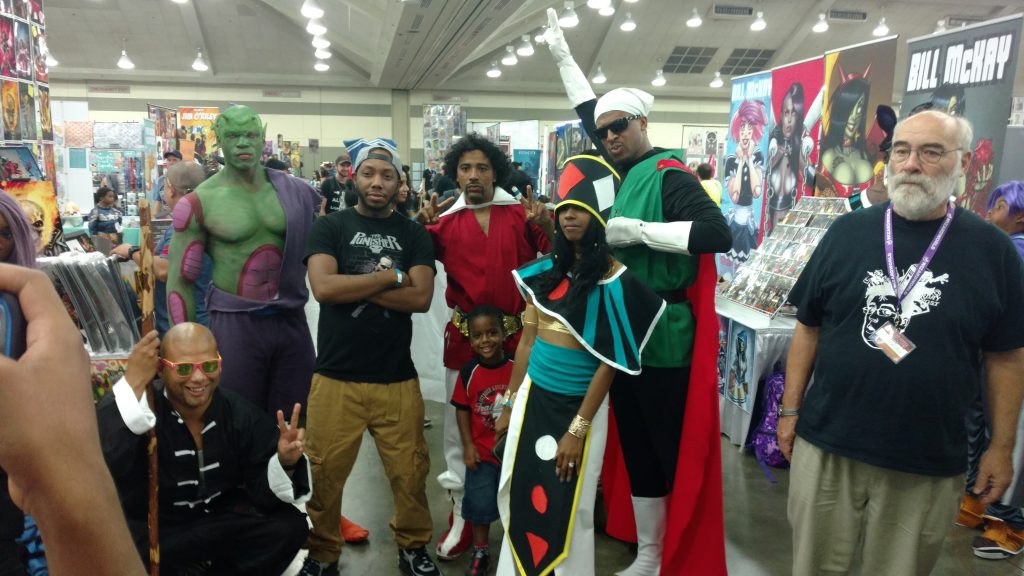 I walked away from the show with an epiphany: I'm seriously considering giving up buying comics on a monthly basis. While I enjoy the weekly ritual of going to the comic shop, and grabbing the latest books off the shelf, the money really starts to rack up. Your average comic costs $3.99 today, and that can go up to $9.99 sometimes (looking at you, Deadpool). While my local shop gives you a 10% discount, that only goes so far. At the show, it was clear that the industry has changed, as the majority of the vendors were selling comics for $1 each. And I'm not talking about old, dead stock. Some of those books had just come out last Wednesday. Over the course of the show, I bought about 120 comics to fill in some holes in my collection. And you know how much I paid? $120. Had I bought those books at retail, at minimum they would've cost $478.
If you've talked to me recently about comics, you know the sort of To Read backlog that I'm dealing with. I buy the books when they hit, but don't read them for 6 months. I have an unread longbox of Marvel and an unread longbox of DC. Why am I sinking all this money into something that's just going to sit in a box? If I time the conventions correctly, I can buy everything I need every 6 months or so, and be caught up by the time the next show, and the next batch of $1 boxes hits.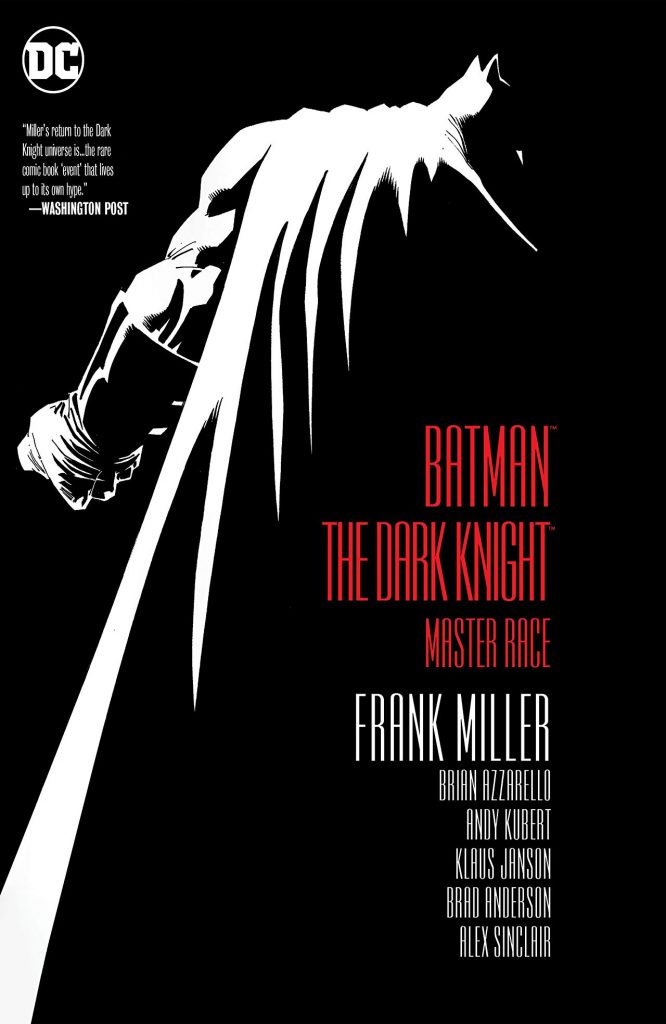 I also don't feel like being taken advantage of by publishers. I got into an argument with Rich Johnston of Bleeding Cool because of a matter I felt he should be covering but wasn't. You see, DC recently wrapped up Frank Miller's third entry into the Dark Knight series, Dark Knight III: The Master Race. This was an 8-issue series, expanded to 9 issues over the course of the series, priced at $5.99 each. So, right there, a $47.92 commitment became a $53.91 commitment. Fine. These were higher end comics, with a thicker stock cover and a mini comic inserted into each issue. So, $5.99. I think it could've been done for $4.99, but whatever. So, fast forward to last Wednesday, when the hardcover collection of the series was released for $29.99. Yes, I said HARDCOVER (which is typically priced much higher than a trade paperback). All 9 issues are included, plus the mini comics are included at natural size. You're basically being punished for being an early adopter if you purchased the series on its pseudo-monthly schedule. Johnston tried to say that it's commonly understood that collections are cheaper than the individual issues, but I say not by that kind of margin! Single issue buyers, like myself, almost paid TWICE what trade-waiters will pay, and I don't think that's the right way of doing business. Again, Johnston tried to say that the thicker cover and inserted mini comic would've made production costs higher, but not by that much. People always forget I worked at Diamond in Purchasing. Needless to say, Johnston thought it was a non-story because he had to go dig through some Marvel exec's dumpster, but I think it's an important issue. People want to blame stories and SJWs and all that for the demise of the comic industry, but ultimately it's gonna come down to price. Always follow the money. And I'm going to rethink how I invest mine in this hobby.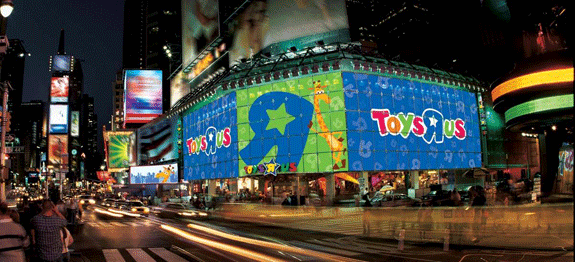 Speaking of money, Toys "R" Us doesn't have any, and they filed for bankruptcy last week. Keep in mind, vultures, that they filed for Chapter 11 protection so don't start waiting for the going out of business sales any time soon.
I worked for Toys "R" Us off and on for 10 years of my life, so I've got some thoughts on the whole matter. Right now, they've got to restructure, and I think one thing they need to do is eliminate their in-house brands. Nobody wants Fastlane when you've got Hot Wheels for a dollar. It's kind of hard to compete with that price point. Also, I feel like their footprint is too large. I remember growing up, thinking that I loved Toys "R" Us. Then I started working there, and realized I only loved aisles 6D & 7D – action figures. When I had to work other departments, I was like "What is all this shit?" They need a more concentrated assortment of merchandise, taking up less space. Also, seeing as how they own the Kay Bee rights, they should spin off that brand and resurrect it as "The Toy Store in the Mall". Of course, malls are dying, so these would mainly be located in town centers which are all the rage in commercial real estate these days. A decent sized Kay Bee had all that you needed, except for larger stuff like bikes and the baby stuff. They can keep Babies "R" Us as it is, as that's the moneymaker these days, but they should really strive for smaller stores. I'm sure I could rattle off some more suggestions, but nobody's paying me for my ideas, so I'll just sit here quietly and see what the professionals come up with.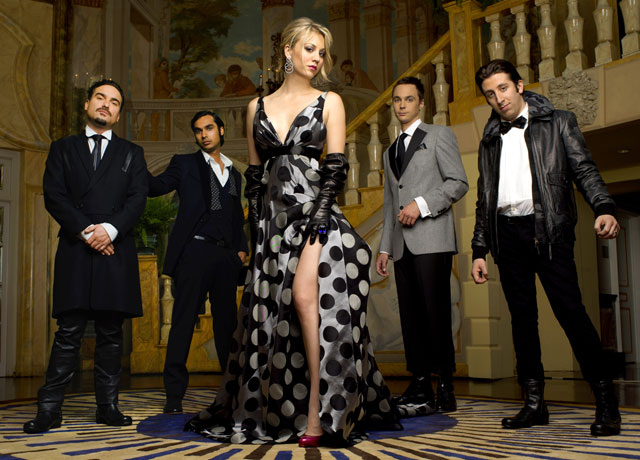 *Climbs up on soapbox* I'm tired of the echo chamber. I'm tired of hearing the same shit, with nothing behind it except opinion and vitriol. What am I talking about? I got into a…discussion in a Facebook group the other day about The Big Bang Theory. Someone posted an article about how the show turned 10 years old and "still sucks". I said that was a tired hot take because where it "sucks" or not, there are people out there who still like it. I won't lie – I enjoy the show. It's no marvel of modern television, but when's the last time anyone said that about a multi cam sitcom? It's the single cams that win all the awards. In this day and age, you're bound to get hate just for having a studio audience. Liking it isn't a hill for me to die on, but I find it almost obnoxious how people will go out of their way to tell you it sucks. OK, that's great, but that's your opinion. "But everyone thinks it sucks!" Everyone you talk to, maybe. We live in a time when opinion is routinely taken as fact and I'm just tired of the implications of that.
Let me learn ya something: this week's 11th season premiere of The Big Bang Theory had 17 million viewers. I consider myself a student of television, and I can't help but marvel at a show whose ratings trajectory is so strong after all this time. Find me another show, in the modern era, that has that kind of audience in its ELEVENTH season. It's unparalleled. "But popularity doesn't mean it's good." What are you looking for? Shakespeare? Some folks enjoy it. Isn't that enough?
There's a lot of cultural elitism going around, and it's from the smallest things like TV shows to the biggest things like politics. When people say, "Oh, The Big Bang Theory is a piece of shit", OK, that's their opinion. To take that opinion as fact discounts the opinions of 17 MILLION PEOPLE. That's when one of you will retort with "Well, the Nielsen system is broken". Fine, I get it. There's an excuse from everything.
I liken this situation to American politics. To go online, everyone supposedly hates Trump. Still, for all you're seeing of that, somebody still voted for him. A lot of somebodies. But when you're in your echo chamber, you don't really think about that. It turns into "I can't believe this! How did this happen?!" I'm not saying to go out and hug a Nazi because that would just be stupid, but just take some time to understand that someone has a different viewpoint than you. I'm not even saying you have to respect it, but at least acknowledge that it's there.
I've done a lot of introspection over the past few weeks, and I'm reminded that I don't want to review something with "That sucks" or "That's horrible", because other folks' mileage may vary. It's enough to just say "That wasn't for me." It's times like these when I miss my pal Ryan's podcast, Positively Nerdy. He would always strive to be positive about the stuff he talked about, and it even broke cynical old me. What do you all have to gain by being so negative about shit? Just let people enjoy what they enjoy, and stop acting like it's some unexplained anomaly. It actually makes quite a bit of sense if you take the time to really think about it.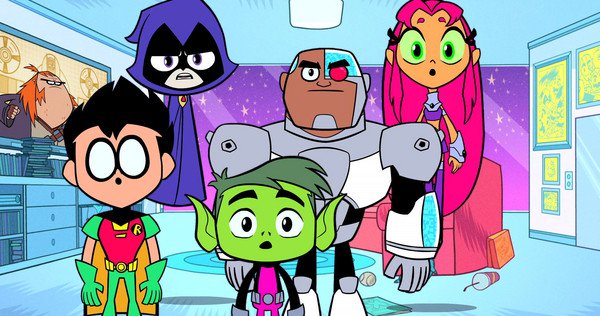 They announced a Teen Titans Go movie for next summer, and I've seen folks just shit all over it. Why? Because to a lot of folks "It's the show that replaced Young Justice!" even though those decisions were made independently of each other. I love that show. Like, it honestly brings me joy. I work from home on Wednesdays, and the other day they had both a Neverending Story AND a Goonies homage. If you hate it, that's fine, but it's not a piece of shit to me. Also, Cartoon Network is a business. Sure, a lot of you hate that the show is ALWAYS on (I'd even probably hate that if I didn't like the show), but it's scheduled like that because it's highly rated. "Well, those people have no taste!" There you go projecting your opinion on shit.
Anyway, I'm tired of hearing the same arguments and the same sentiments, and I'm going to do my best to broaden my horizons in that regard. *steps off soapbox*
Things You Might Have Missed This Week
Billy Bush and his wife of 20 years are calling it quits. Man, if you told me former Z104 DJ Billy Bush would end up the fall guy for a presidential administration, I never would've believed you…
Looks like Gina Torres finally chose the Red Pill, as she and husband Laurence Fishburne have split up after 14 years of marriage.
James Cameron said it took him a week to muster up the courage to ask ex-wife Linda Hamilton to star in the 6th Terminator movie.
It's looking like Marvel has no faith in the Inhumans TV series (which premieres tonight), as it is now being billed as "the complete series" instead of "season one"
Rumer Willis is now a series regular on Empire. Huh? I can only assume her mom got her the job when she joined the show. So glad I dropped it a while ago.
Apparently the Riverdale folks are developing a reboot of Sabrina The Teenage Witch for The CW. Based on the Chilling Adventures of Sabrina comic, I doubt it'll feature hot aunts this time around. PASS!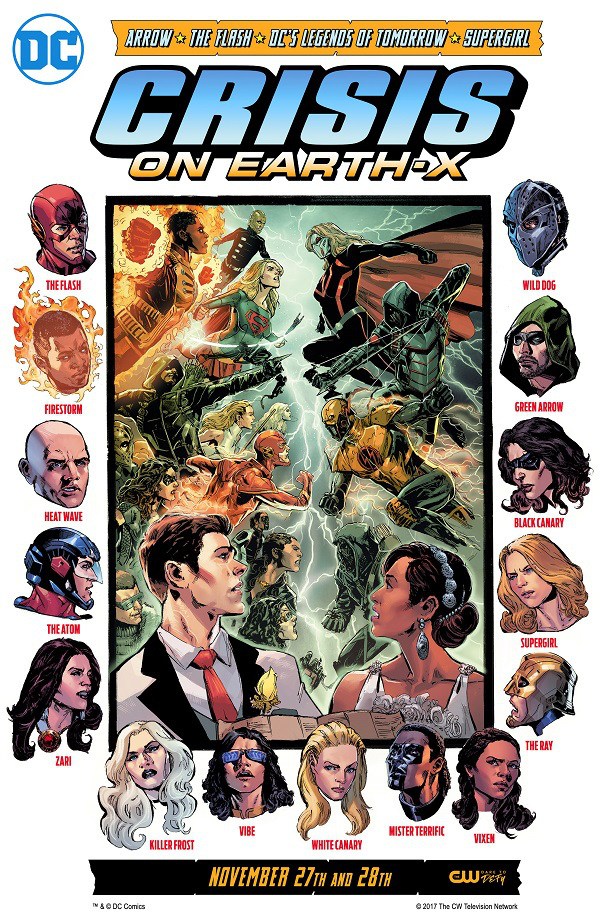 This year's Arrowverse crossover will be a 2-night event called "Crisis on Earth-X", and we got the promo image for it this week.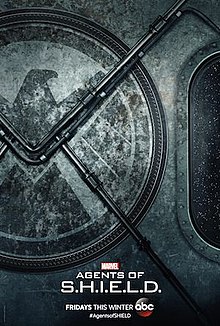 We also got this promo image for season 5 of Agents of S.H.I.E.L.D., where the team apparently heads to space.
After 5 seasons, Chip & Joanna Gaines are walking away from Fixer Upper. Knowing HGTV, they're fast-tracking Fixer Upper Vegas to fill the void as we speak.
A female-led reboot of the 70s series Kung Fu has received a put pilot order at Fox. This means it pretty much HAS to make it to air or the network will be out of a ton of money. Considering there are some seriously messed up racial politics with that show, I'm counting down to the shitstorm.
Black-ish creator Kenya Barris will write the script for Coming to America 2. I can only assume Eddie Murphy's behind on child support or something.
The Mist has been cancelled by Spike after one season.
Reportedly the youngest of the Kardashian-Jenner dynasty, Kylie, is 5 months pregnant, with rapper Travis Scott as the father. As fucked up as it is, I can only marvel at how savvy Kris Jenner is. The original cast members got old and boring, so she orchestrated the dawn of the next generation. If you don't think Kris had a hand in all this, you don't know the Kardashians. Kris could've been an amazing force as the head of a network or something.
The Russo Brothers are adapting Rick Remender's Deadly Class comic for a pilot at Syfy
Amazon is developing Greg Rucka's comics Lazarus into a television series
Former congressman Anthony Weiner was sentenced to 21 months in prison for sexting a teenage girl. How on the nose is that? His name is "Weiner" and that's what he was showing to people. Man, people better keep an eye on Senator Robert Scrotum!
BoJack Horseman has been renewed for season 5 at Netflix. One day I'll finally catch up with that show. Never even started season 2…
Apparently Danny Elfman will be working the John Williams Superman theme into Justice League. Don't really know what to make of that right now.
The Cartoon Network series OK K.O.! Let's Be Heroes kinda confounds me, but it did find it cool that there will be a Captain Planet crossover on the October 9th episode
Saturday Night Live has hired new cast members Heidi Gardner, Chris Redd, and Luke Null to fill the void left by departed cast members Bobby Moynihan, Vanessa Bayer, and Sasheer Zamata.
I don't consider myself much of a "movie guy", but I remember trailers like this, so I thought this was pretty cool.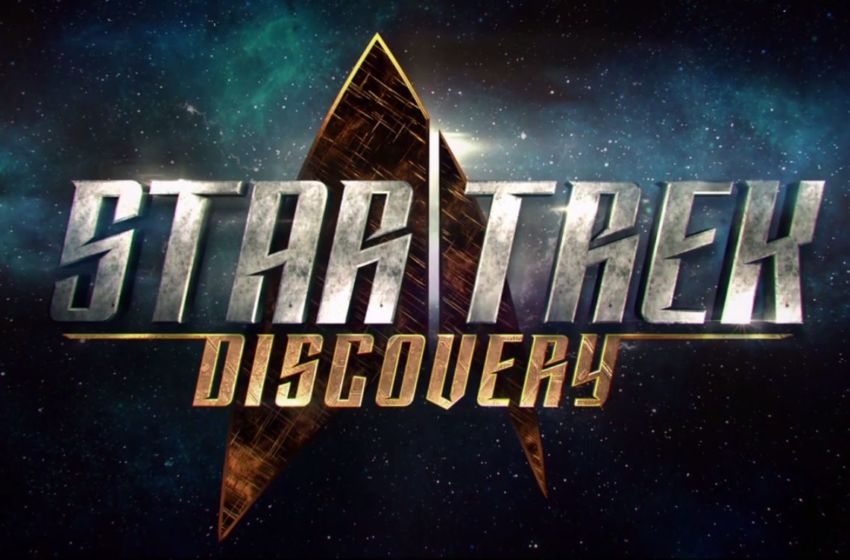 It was a big week for Star Trek, as Sunday saw the premiere of the long-delayed Star Trek: Discovery. In all, I didn't hate it. That said, I'm starting to love Enterprise, so I'm not sure what the fanbase would say about that. For now, it feels like Star Trek in name only (like Enterprise), but I've only seen one episode. That said, it was a riveting hour, and I'm interesting in learning more about the main character, Michael Burnham.
According to online reports, about 9.6 million people watched the premiere, and CBS All Access had its highest signup day in history. Still, a lot of that has to do with the fact that the first month is free. I don't think this show has staying power on All Access, especially with little other original programming to support it. It's a lot like the situation Yahoo found themselves in with Screen. Sure, they got Community, but it was already a low-rated network sitcom, which wasn't adequately supported by the other original programming on the platform. It folded after a season. I feel that if Discovery gets a second season, I doubt it will be on All Access. Right now, they can say "Well, at least we tried" if it ends up blowing up in their faces. It'd be hilarious if they pull a Supergirl and farm it off to The CW. I guess time will tell.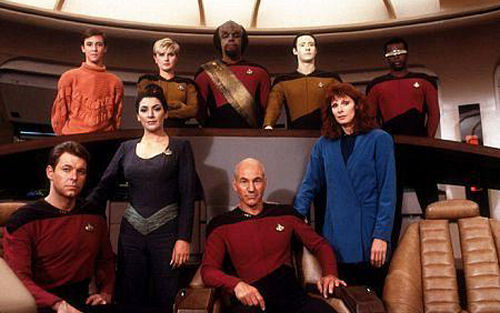 Also, this week saw the 30th anniversary of Star Trek: The Next Generation. What better way to celebrate a show that hardline fans said "Wasn't really Star Trek" than with a new show that hardline fans are saying the same thing? I remember the day TNG premiered. Oh yeah, I've been there since the beginning. I remember because my mom's boyfriend at the time was putting carpet down in our back room. He took me to Kmart and bought me WWF trading cards while he got supplies. He was a hardline TOS fan, and had no desire to watch TNG that evening. I think he finished the job before the show came on, and I watched it wondering "What the heck is this?" After all, I have no real affinity for TOS, but I like getting in on the ground floor of things. Even at a young age, I liked the idea of Star Trek, but didn't really like the show, if that makes any sense. Anyway, that carpet's still in that back room, I think that dude may be dead, and now we've got a new Star Trek on the air. The circle of LIIIIIFFEEE!
I didn't love TNG in the beginning, as I argue that it didn't get good until Roddenberry died. Cruel, I know, but that's when they took off the kid gloves. I tend to dislike a lot of episodes people love, like "Encounter at Farpoint" and "All Good Things…" Still, the turning point for me was "The Best of Both Worlds Pt I", which is still the greatest season finale in the history of modern television. After that, there was no looking back for me. Man, 30 years! I feel so old…
Anyway, I think it goes without saying that the Star Trek franchise had the West Week Ever.
Programming Note: I used to write about stuff I found at thrift stores. It was called Thrift Justice. It's back. Check this space on Monday!