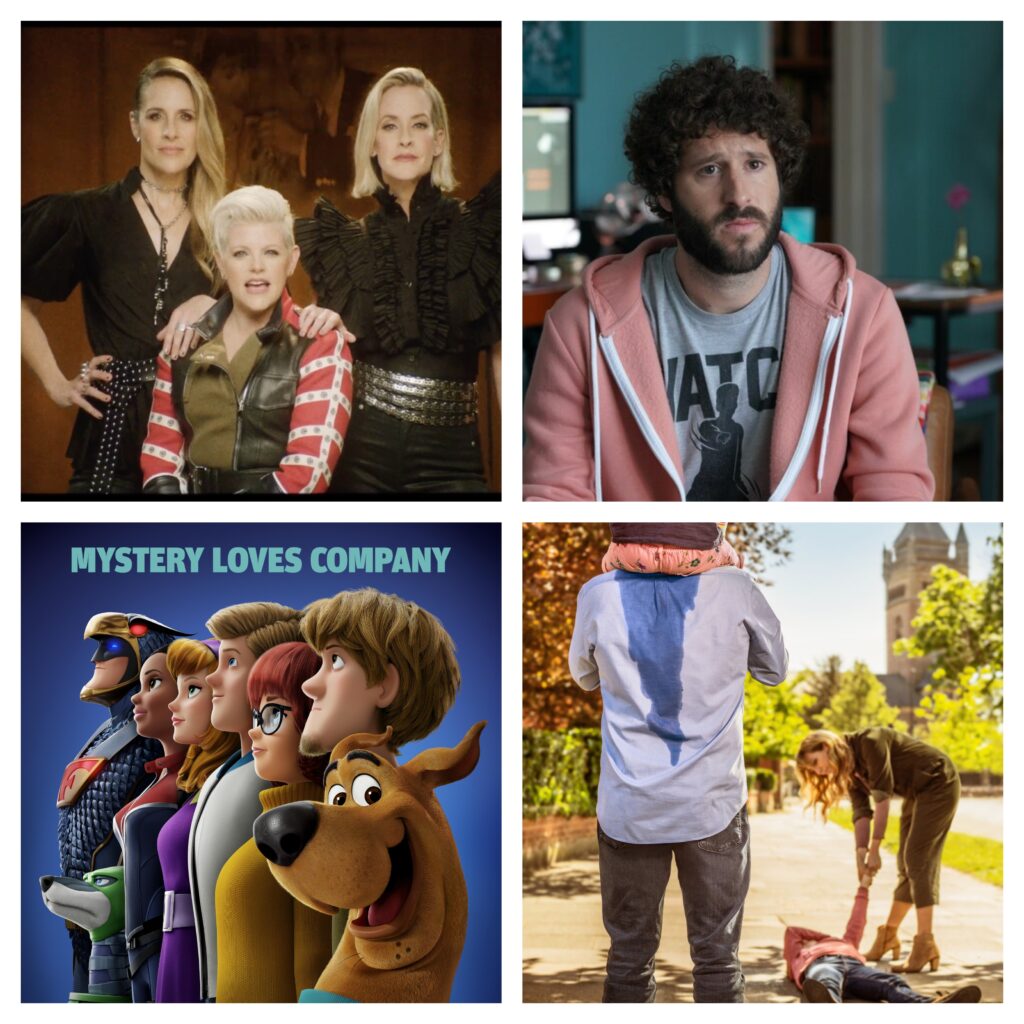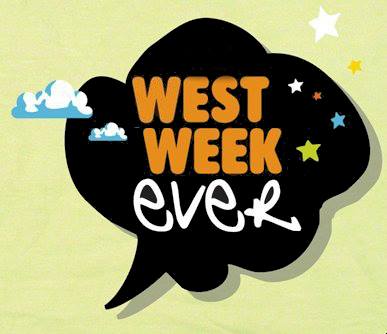 Welcome to the first West Week Ever of 2020! Yeah, you read that correctly. I'm gonna level with ya: I had one foot out the door. I was pretty much done, even though I didn't necessarily want to be. It's just that the world is a dumpster fire, and there wasn't much happening in pop culture other than folks arguing about Star Wars headcanon or fighting over which old man director was gonna trash talk the MCU next. I didn't feel like writing about any of that, and the whole enterprise was starting to feel like a chore.
Plus, I kinda fell off the pop culture wagon for a bit, and I'm not caught up on all the Mandalorians and Picards you kids are raving about. So, I sat on the bench. You still got West Year Ever, and I've cranked out a post here or there, but for all intents and purposes, West Week Ever was done. The problem with that, however, is that I don't know how to quit anything. So, here I am. I'm not gonna make any promises. I could disappear quicker than your dad did that time when he went to get cigarettes (too soon?). I'm gonna try to give you something weekly, but only if I feel like it. Only if it's fun. So, let's try to capture some fun again.
The Dixie Chicks are back, with "Gaslighter" – their first new song in over a decade. I like seeing that they've still got that "Not Ready To Make Nice" fire in them. I'd call this a strong Feminist anthem, but I don't know if I'm allowed to do that as a man. That said, the visuals of this video are really strong, driving home the message they're trying to convey. I love this song, and I love them. I just hope they get some kind of airplay because I don't think country radio is quite ready to make nice with them yet, even though it's been almost 20 years.
Trailer Park

SCOOB!
This looks cute, even though I've never really been a Scooby fan. I won't see it in the theater, but it'll totally end up on Cartoon Network within 16 months of its release and I'll just watch it then.
Connected
OK, I was already on board when it was just the story of a dad trying to reconnect with his daughter. Then there's the twist around 1:45 where I was SO in. This looks great, and I plan to actually go see this in the theater. I didn't know this was in development or anything until the trailer dropped this week, and it just seems so refreshing to have an original idea that looks great. This is when someone tells me it's based on some YA novel or something :-p
Things You Might Have Missed This Week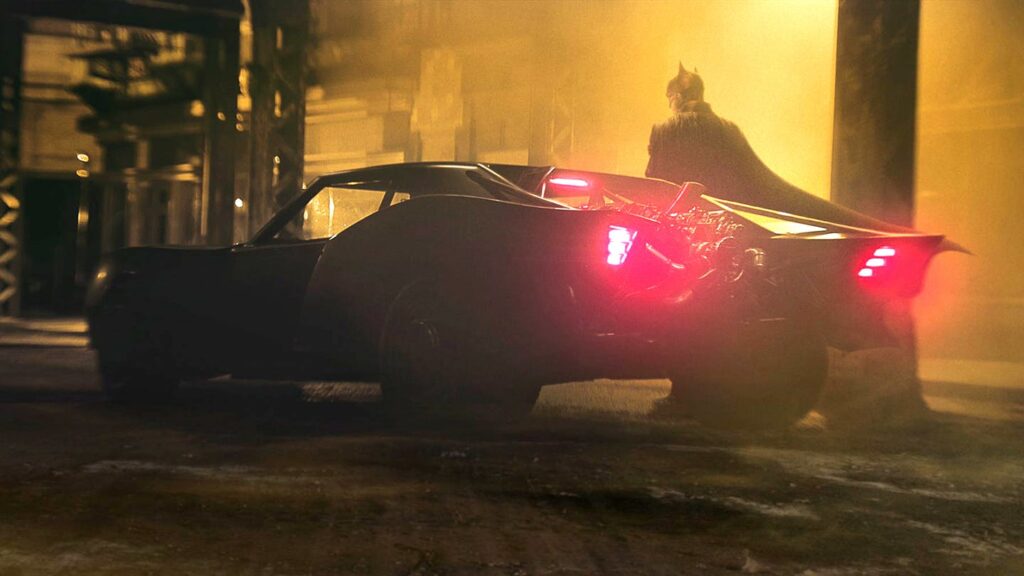 We got our first look at the Batmobile from the upcoming Matt Reeves film. It's different. I like it. I know folks get all passionate about these things, but if it's a Batman movie, I'm gonna see it, so just bring it on already.
The first Hollywood casualty of the Coronavirus that's sweeping the world is the upcoming James Bond film, No Time to Die. Due to concerns about the virus (and the desire for that Chinese box office), the film's release has been moved to November.
Speaking of Coronavirus, a lot of musical acts have postponed the Asian leg of their tours. One of these artists is Avril Lavigne. There are reports that Asian children are writing letters to the virus, thanking it for sparing them from Lavigne's music.
She may have kissed a girl, but she clearly banged a man, as Katy Perry announced that she's pregnant with her first child.
America Ferrera is leaving Superstore, which doesn't come as a surprise if you watched their SDCC panel last year. Felt like there was some tension there.
I know some of y'all enjoy my Thrift Justice feature, which made its return this week, with me showcasing some board games I've picked up.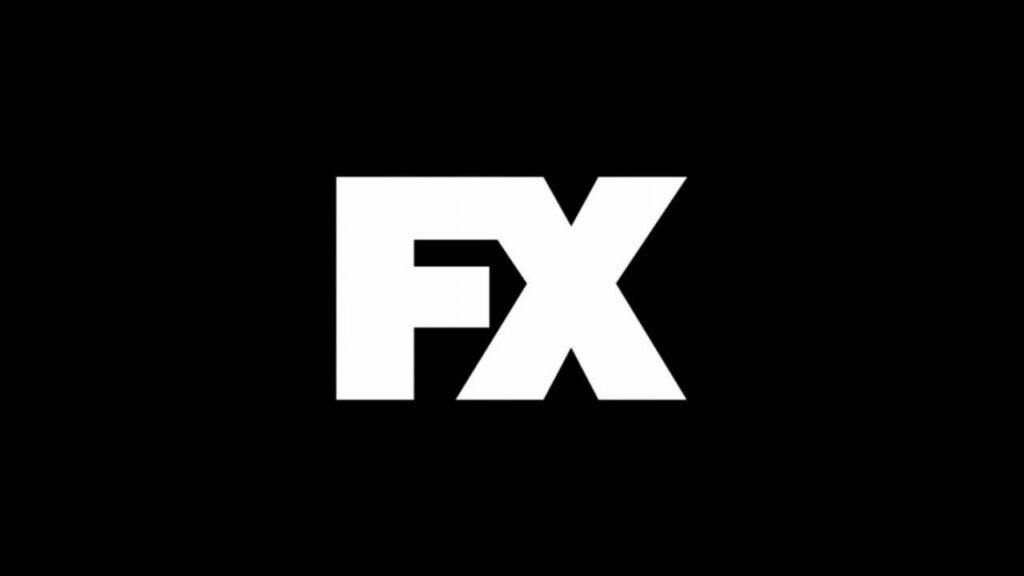 I don't know if y'all realize this, but FX is cranking out some pretty good stuff over on basic cable. I mean, I've been a fan of their original programming since Nip/Tuck, but it was You're The Worst that really showed me what you could get away with over there. And, of course, there's It's Always Sunny In Philadelphia. The same way film snobs love anything by A24, I've pretty much decided to give most FX shows a shot when they debut. I was scared that the quality might change after the Fox studios were sold to Disney, but boy was I wrong! This week saw the debut of 2 great, new shows on sister network FXX.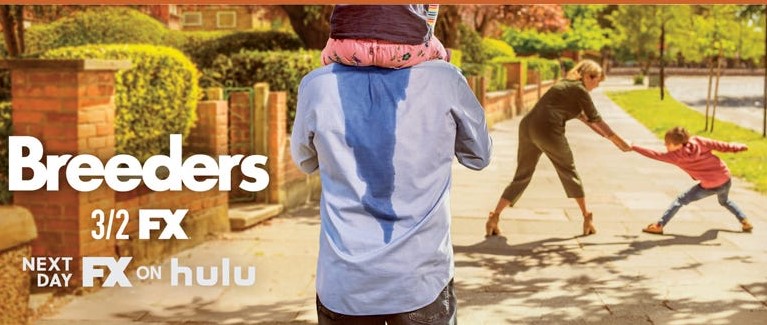 First up there's Martin Freeman's Breeders, which spoke to me in a way I didn't really expect. It's about an early 40s couple, struggling with the challenges of raising their two young kids, as well as being in a position where they now have to care for their elderly parents. Freeman's character is 45, but I could relate to all of that at 38. The whole notion of "Remember when we had lives and dreams?" Yeah, I felt that. But this isn't supposed to be a downer, and I'm supposed to be selling this to you! Since it's a joint UK production, Freeman is the only actor I recognize, but it's got a strong cast, and there's great chemistry between him and Daisy Haggard, who plays his wife.
The show debuted Monday night with two episodes. If you're going to give it a shot, I'll say that the second episode is stronger than the pilot. It's got an excellent cringe moment, where you think "These might not be great people", conveyed in a way that only an FX show could do. I don't follow many shows these days, as my TV is pretty much always on Cartoon Network/Adult Swim, but Breeders is now destination television for me.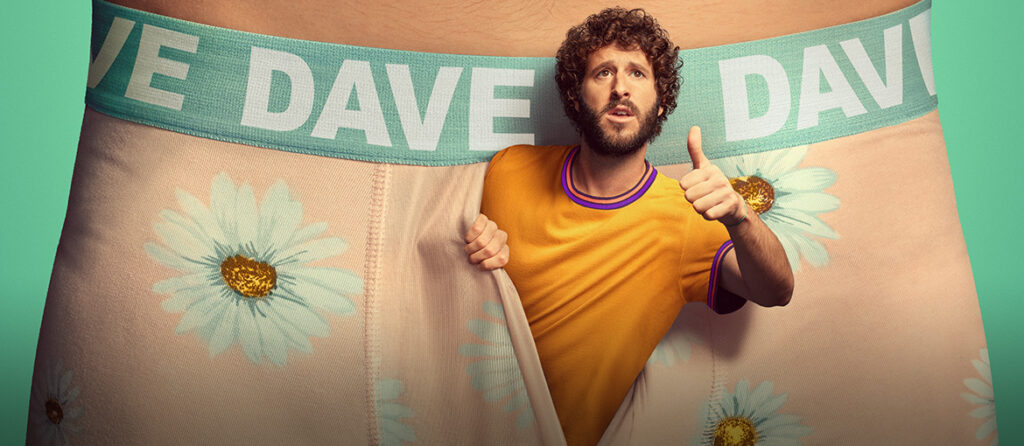 Next up, there's Dave, starring rapper Lil Dicky. I've got to admit that I'd never heard of Dave Burd/Lil Dicky prior to the show, but I guess he's an internet rapper? Anyway, this show feels like FX stumbled upon a particular formula and tried to replicate it here. It's a show about an awkwardly named rapper trying to make it big. They should've just called it Whitelanta and called it a day. Burd is an interesting character, as he's basically a neurotic Jewish guy who just happens to have an amazing freestyle. For a show about a rapper, though, there's not a lot of rap. It definitely follows the "Less is more" philosophy, so that when he finally does rap, it really hits you hard. You're like, "Shit! This dude is talented!" Imagine a young Jewish rapper who finds himself in Curb Your Enthusiasm style situations, and you've got Dave.
In the pilot, Dave wires $10,000 to a stranger because a random guy he met at a recording studio put a random number in his phone for a producer who'll get rapper YG to guest on his track, "Girth" (there's a LOT of penile stuff in the show). Anyone with street smarts would question this, but nebbish Dave goes right along with it, and withdraws his Bar Mitzvah money to do it. In the second episode, Dave's first public performance is slated for the memorial service of a kid who loved both him and Macklemore. Yup, Macklemore, which will come into play in a big way.
It's an usual show, and it has its cringe moments. Still, those are what FX shows do so well, and Dave is actually an endearing character. You wonder if he might even be on the spectrum, but you get where he's coming from, and you feel sorry for his naivete. The rap game is gonna eat him alive, but it's gonna be a riot watching it all go down.
So, between Breeders and Dave, FXX is my new favorite channel. That's why FX Networks had the West Week Ever.