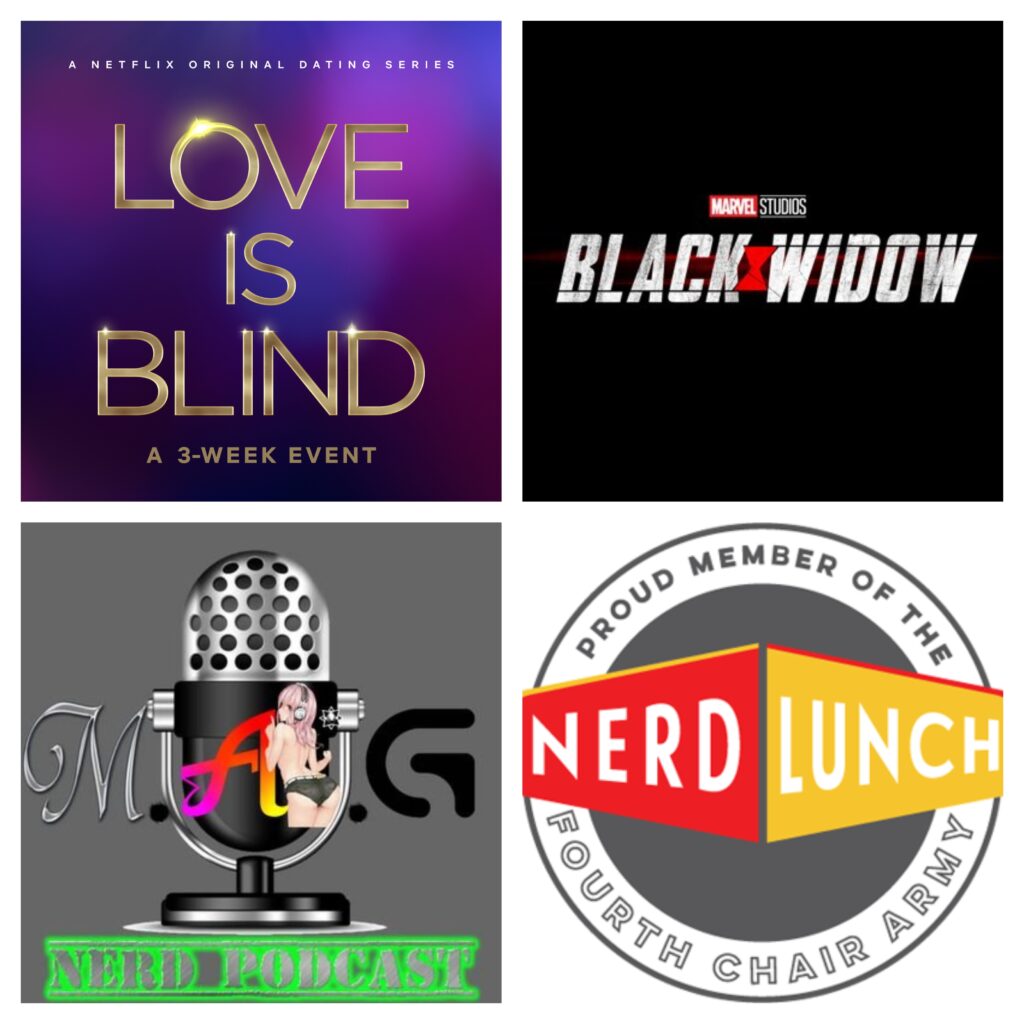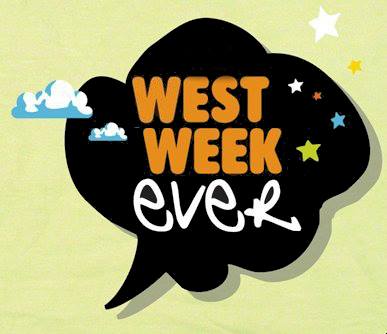 I may have taken a break from blogging, but I did spend the past few weeks running my mouth on various podcasts. First up, my good friend @ShowNuffDaKing and I recorded a Toy Fair preview episode of his M.A.G. Nerd Podcast. We tried to predict what would be revealed by the big companies at the then-upcoming New York Toy Fair. Stay tuned, as we're going to eventually record a follow up to see how many of our predictions came true!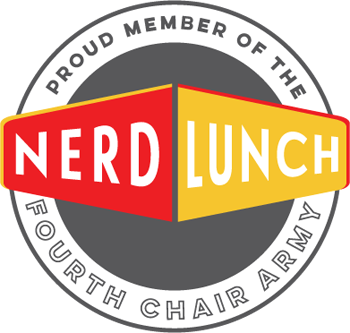 Next, I joined Michael May and some other members of the Nerd Lunch 4th Chair Army to create an Expendables style spy movie. While I've never seen The Expendables (I know, I know…), I still know the general concept, so it was a lot of fun putting together a spy team, round robin style. I'm particularly proud of the spinoff that I named, but you'll have to listen to the episode to find out what I'm talking about.
Finally, there's a 3rd, secret project that I can't talk about for a few weeks, but you're gonna love it when it comes out.
Trailer Park

Black Widow
I will commend this thing for giving us a good 85% of new footage, when most trailers would just slightly expand on what we've already seen. They managed to do this without giving away any twists, so I'll give them that. That said, I'm still not even remotely excited for this film. And if Disney refuses to move it, due to the fact that every big movie is being pushed back, the low box office take it's gonna have is going to need an asterisk.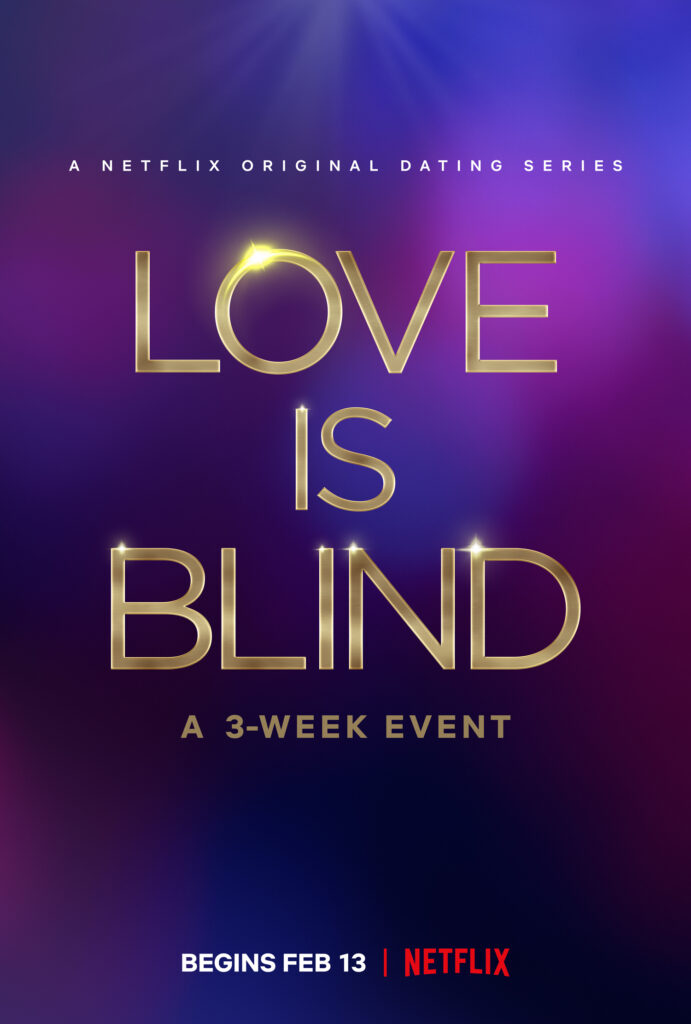 This week, I have been OBSESSED with the Netflix dating show Love Is Blind. My love for dating shows goes all the way back to the mid 90s boom, when we got things like Bzzz! and Change of Heart. That said, I really didn't want to watch this show in the beginning. The premise was kinda janky, but Lindsay was into it and really wanted me to watch it. After watching the first episode, I was HOOKED!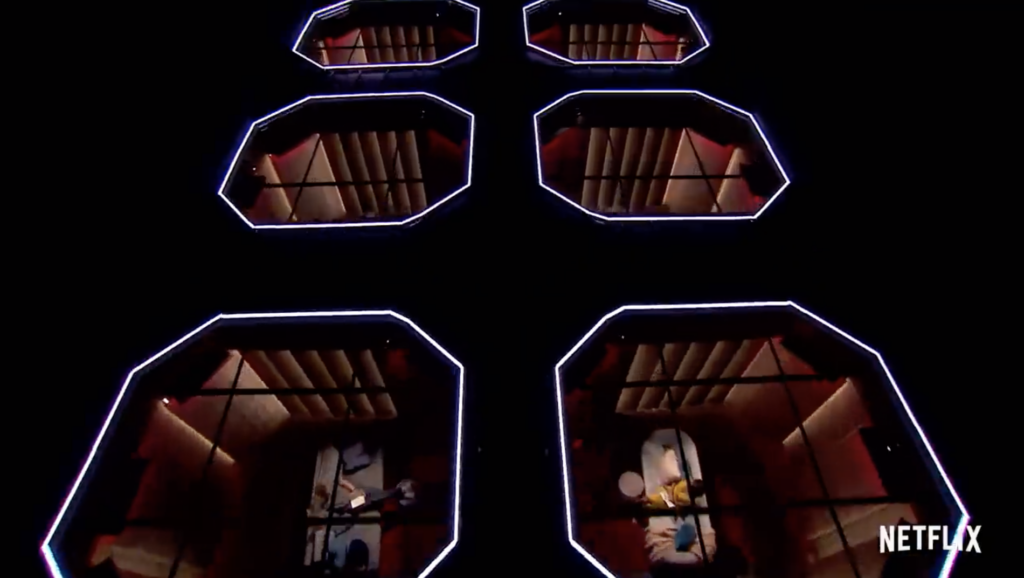 Hosted by Nick & Vanessa Lachey, the concept of the show is to test the notion of whether love is truly blind. In order to do this, they took a bunch of guys and girls (I honestly don't know how many they started out with) and put them in some kind of a luxurious bunker. The guys and girls would basically go on speed dates with each other every day, all day, but there was a catch: they couldn't see each other, and the dates would take place with each party in a "pod", where they could just communicate through an opaque screen. So, they'd have to judge one another by the sound of their voice, as well as the quality of their conversations.
A lot of interesting stuff happened in this process. First of all, there seemed to be only one Black guy, and his name was Carlton. We'll talk more about him later. As for Black women, there were at least 3, but only 2 of them found matches they wanted to pursue. There were no Asians represented. The show was set in Atlanta, so I don't know if that affected the casting process any.
Anyway, after 10 days, the expectation was that, if you met your match, you'd propose to them – sight unseen – with your wedding to follow in 4 weeks. That's right: you were getting ENGAGED to be married FOREVER* to someone you've NEVER SEEN. Here's where that whole concept gets a little janky. You see, nobody in the experiment was what you would call "unattractive". Sure, they might not have been your preferred physical type, but they certainly weren't uggos. This is the problem with modern day reality shows, in that they don't represent "normal" people. Remember how The Real World used to actually have ugly people until the Vegas season? I miss that. There are enough shows about hot people dating, and if they really wanted to test their theory, then they should've set up the homecoming queen with some neckbeard.
After the initial 10 days, we were left with 6 pairs: Amber & Barnett, Giannina & Damian, Mark & Jessica, Carlton & Diamond, Kenny & Kelly, and Cameron & Lauren. After the proposals, they were allowed to see one another, and then whisked away to a group vacation in Mexico. This is supposed to be awkward, as they had all dated each other in the pods before settling on the one person with whom they felt they had the best connection. The idea, now, was to see if a physical connection could be built upon the prior connection that they had. We also got to learn a bit more about the couples during this time.
Once the week in Mexico was over, they were sent back to Atlanta, where each couple would have to live together in apartments provided by the show. This was to see if they could still manage in close quarters after the "honeymoon phase" was over. Basically, the show took a regular relationship and truncated it down to a MUCH shorter timeline. They met each other's families, they talked about where they'd live after the wedding, and they got fitted for wedding dresses. At the end of the 4 weeks, they all showed up to the wedding, and during the vows, we found out if they were going to say, "I Do", which would prove that the experiment worked, and that love was truly blind.
Let's take a closer look at the couples, shall we?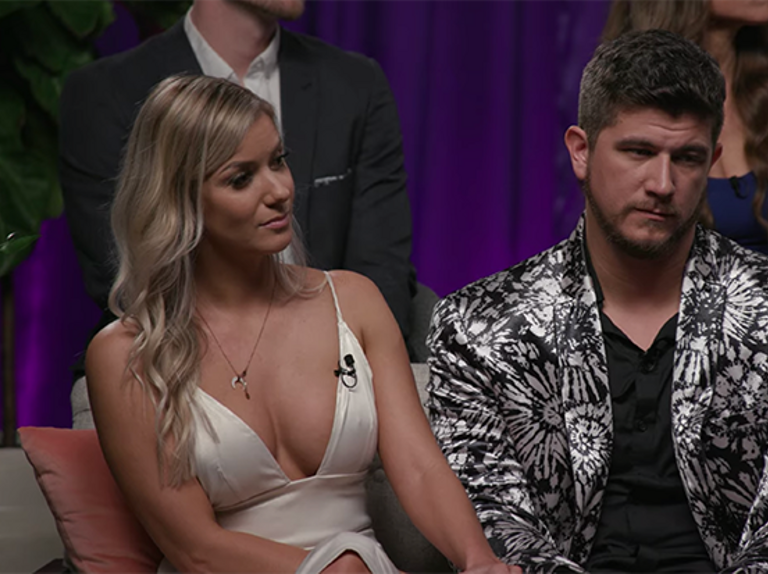 Amber & Barnett: Amber is WILD woman who used to be a tank mechanic in the Army. You know this because every time her name was onscreen, it was accompanied by "Ex Tank Mechanic". What this basically told me was that she was a stripper. Why do I say that? Well, everyone else listed their current job, but her most reputable thing she could put was that she used to work on tanks? Nah, her attitude, combined with her fake rack, confirmed to me that she was somewhere on the Hooters Girl/Stripper spectrum. In the reunion show, we found out she was a "cocktail waitress", so I'm still gonna say I was right.
Meanwhile, Barnett is as close to a down home boy as you were gonna get on this show. An engineer, he was more frat boy than redneck, but he was a flirt who had all the women wrapped around his finger. He'd led Jessica to believe that he was going to pick her, but then, in a major heel turn, he chose Amber.
Amber & Barnett together are like a bad country song just waiting to happen. She would constantly remind him that he was stuck with her forever, and she'd joke about how she'd put a tracking device in his wedding ring. I'm kinda surprised we never saw her kirk out and throw something at his head during the show. She made it clear to every other girl that Barnett was hers, and that she was confident they were going to be together. Barnett, however, had his doubts as she started rattling off the list of debt she had, including student loans that she hadn't made a payment on in years. Was this who he wanted to spend the rest of his life with? He wasn't sure…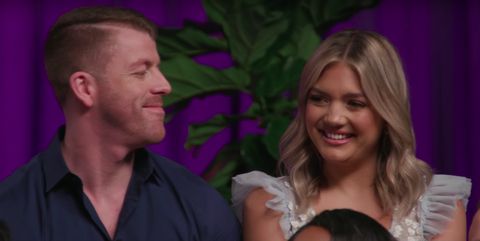 Giannina & Damian: Their relationship was SUCH an emotional rollercoaster, as Giannina was a fiery Latina who LIVED for drama. It's like she thought she was in a telenovela. She admitted that she tended to self-sabotage, so she fucked up when things were going well. Her job is kinda vague, but it seems like she's a social media influencer.
Damian, however, was kind of a bore. I mean, it was sometimes hard to distinguish between him and Kenny, because Atlanta just seems to be the hotbed of boring, bearded White guys. And neither was unattractive, but they just seemed to lack a real SPARK to them. But I digress. We don't really know much of what Damian did, except that he might lose that job because he had taken more time off than he was allowed in order to do the show.
Giannina is beautiful, but she's also kinda young, and still damaged from her parents' divorce. She'd go from "I love you so much" to "Motherfucker, listen to me!" in the span of about 5 minutes. You could understand how it frustrated Damian that he never knew which Giannina he was going to get. Oh, and she told him he was bad in bed, so that didn't really help things, either.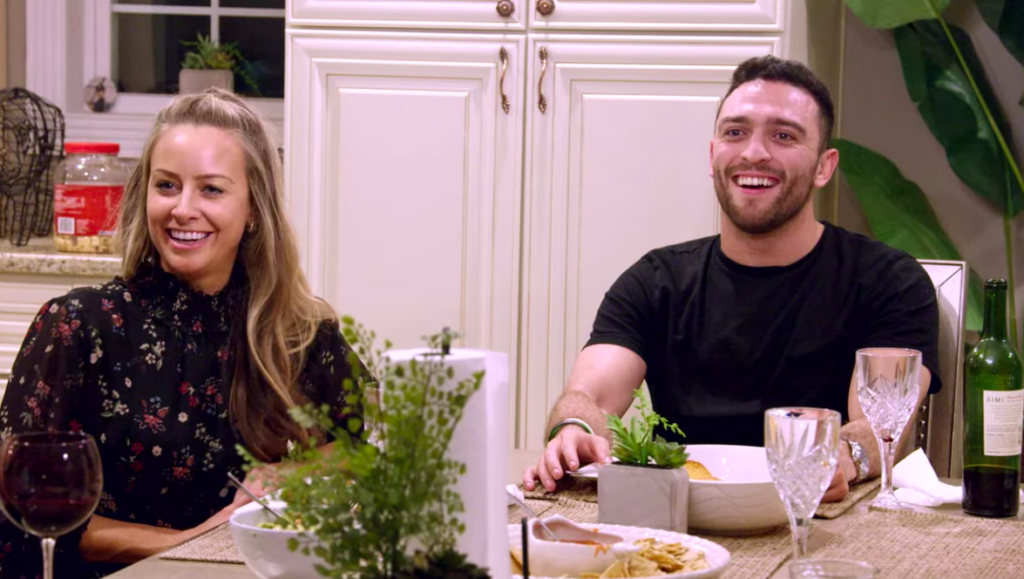 Mark & Jessica: Mark is a 24 year old fitness instructor, who's actually Mexican but comes off really Italian. Like, he could've popped up on Jersey Shore as long lost cousin Vincenzo or something. He has a hard time meeting women because he's short and women like tall guys. Almost immediately he falls for Jessica, a 34 year old regional manager (paging Michael Scott!) who never met a glass of wine that she didn't like.
Mark pretty much locks in on Jessica early on, not really even giving the other girls much of a chance. He decides "This is MY woman." This would be romantic if not for the fact that Jessica is also getting really close to Barnett in the pods, while still leading Mark on. In fact, she only accepts Mark's proposal after Barnett basically tells her that he's not sure he wants to marry her after all. So, Mark was basically Jessica's consolation prize.
The entire process, she keeps Mark at a distance, while he just insists that they're meant to be, and goes to the ends of the earth trying to make her happy. Plainly put, she's not attracted to him. In this case, love was NOT blind. This is made even worse when she finally sees Barnett in Mexico, and he turns out to be exactly her type. So, at this point, she basically gets drunk at every social gathering, and tries to steal Barnett away from Amber, meanwhile Mark is across the room trying to convince everyone of how great things are going with him and Jessica. It's really sad, and you go from pitying Mark to just being angry at him for being so oblivious to what's going on RIGHT IN FRONT OF HIM!
Jessica tries to use the age difference as a crutch. What would people say about their 10-year gap? Mark would just say things like "I'm a man, and I know what I want." In the next breath, he'd say something like "You remind me of my mother, because you're both strong women." And this would cause a fight because drunken #Messica would launch into "I don't want to be your mother, nor do I want to be compared to her, because that's not a comparison I could win. I'll never be your mother, nor do I want to be your mother, so just stop." And this would be a fight that Mark would have to diffuse, not even realizing how he'd gotten here in the first place. I'd say, "Poor Mark", but he really did it to himself.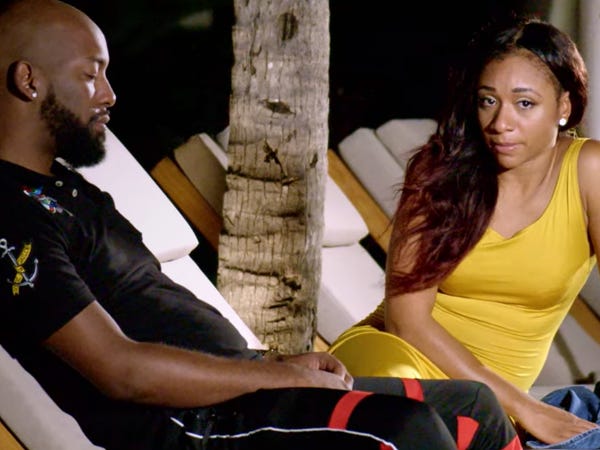 Carlton & Diamond: Cue up the Ric Flair "Woo!" 'cause it's gonna be necessary here. Carlton is a flamboyant social media manager who seems to be ALL about Carlton. And did I mention he's flamboyant? When I first saw him, I sort of wondered if he was on the wrong show. The lone Black guy of the finalists, he knew he was there for his African Queen, 'cause he didn't give any of those White girls the time of day. He found her in Diamond, who's a professional basketball dancer. Before y'all start cheering on "Black Love", let me just tell you the shit hit the fan in Mexico.
I've been coy about who makes it and who doesn't, just in case you want to watch the show. I don't care about spoiling this, though, as it really doesn't affect the show that much. What we come to find out about Carlton is that, in the past, he has dated both men and women. He says he's attracted to the inside and not the outside. Perfect candidate for the Love Is Blind experiment, right? WRONG. See, he doesn't tell Diamond that he's gender fluid while they're in the pods. He doesn't even tell her when they meet face to face for the engagement. No, he tells her in Mexico. He wants to get the weight off his chest, but he's not exactly thrilled with Diamond's reaction, which causes him to get hella defensive, where he calls her a bitch and starts talking about how bad her wig is. She throws her drink at him, walks away, and they both leave the resort alone. Womp womp.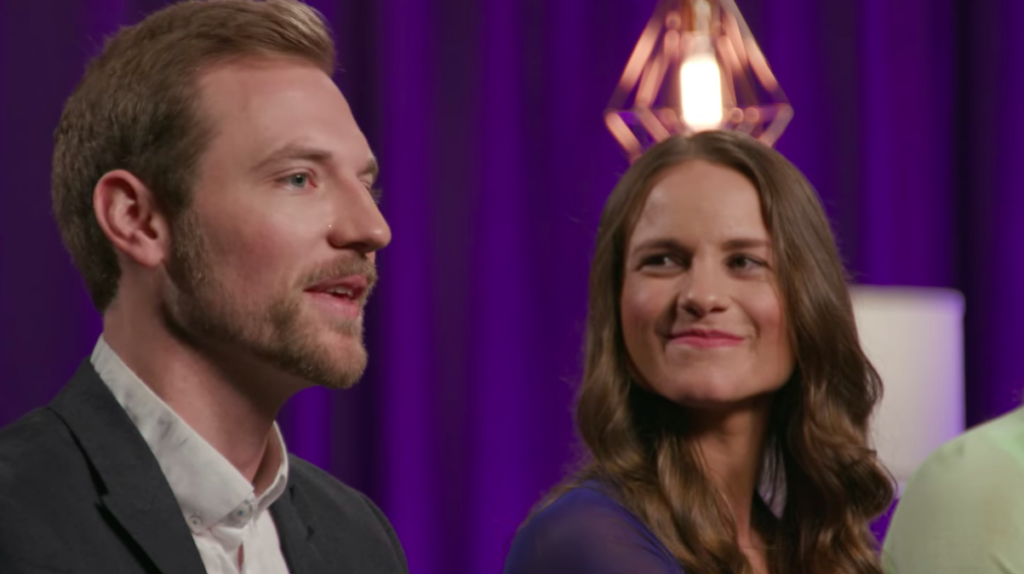 Kenny & Kelly: These 2 are the ones you think have the best chance of making it, as they are both run-of-the-mill folks. Like I'd said before, Kenny is just a boring bearded White guy. I don't mean that in a bad way, necessarily. It's just that there is absolutely nothing exciting about him. He is a wonderful man, who you know is there for Kelly, but he lives his life at a 5.
Kelly, meanwhile, is working through some stuff. Currently a "health coach" (I swear, she better not be selling BeachBody!), she used to be overweight and has lost a bunch of it. She also has a history of dating the wrong men for her. Anyone who says "The FriendZone isn't real" hasn't met Kelly, as that's where she has put anyone who wasn't a bad boy with dark hair. And despite the amazing connection she's found with Kenny, she won't sleep with him. It's not a moral thing, nor is she a virgin. She just "[doesn't] want to ruin what we have created here." Um, OK. Good luck with that, Kenny!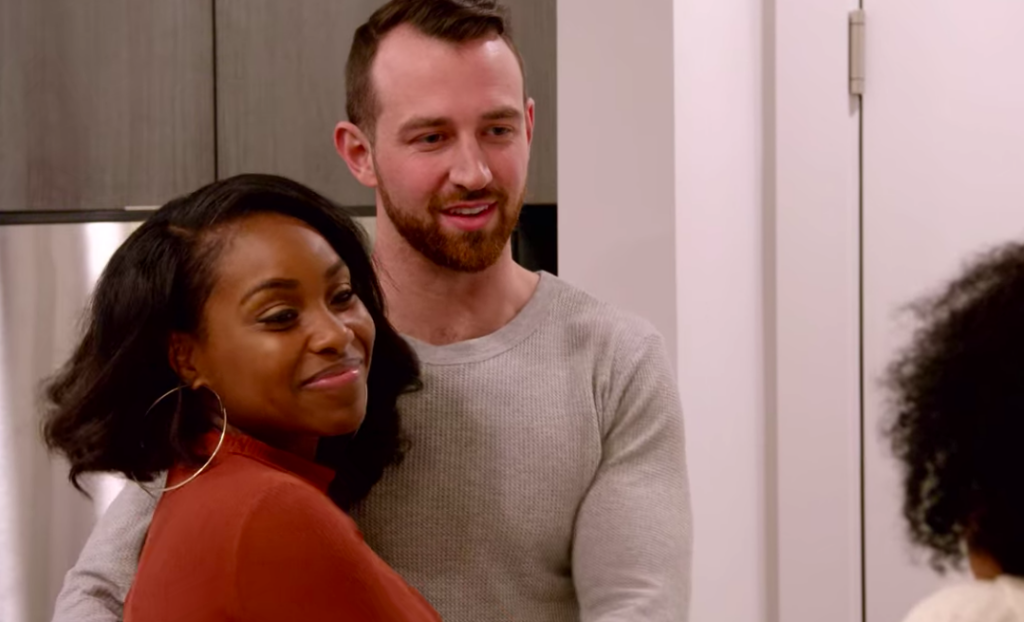 Lauren & Cameron: Here's the couple that everyone's rooting for, which is why I left them for the end. Lauren, a content creator, is a strong African American woman who's all about Black Girl Magic. She is really involved in the struggle that Black folks go through in this country. So, it really throws her for a loop when she ends up engaged to Cameron, who's, you guessed it, another bearded White guy.
Cameron's not boring, though. Soft-spoken and unassuming, Cameron is a great guy who worships the ground that Lauren walks on. He's also no stranger to interracial relationships, as he dated a Black woman for 5 years in the past. So, the onus is all on Lauren. Cameron is ready to jump that broom, but can she reconcile her love for her people with her love for a White man?
This show was ALL I could think about this week. Since Lindsay got me started, we had to watch it together, which wasn't always easy. I never understood the concept of "binge cheating" until this week. Between episodes, I'd go to sleep, and dream about the couples, adding new drama to their stories. Once we finished the series, I couldn't wait to see the reunion special, just to be able to catch up with them now and see how the experience had affected them (filming of the series took place over a year ago). I don't think I've been this affected by a series binge since Breaking Bad, and that is why Love Is Blind had the West Week Ever.
*Forever is only valid in the lower 48 states, no purchase necessary, void where prohibited.