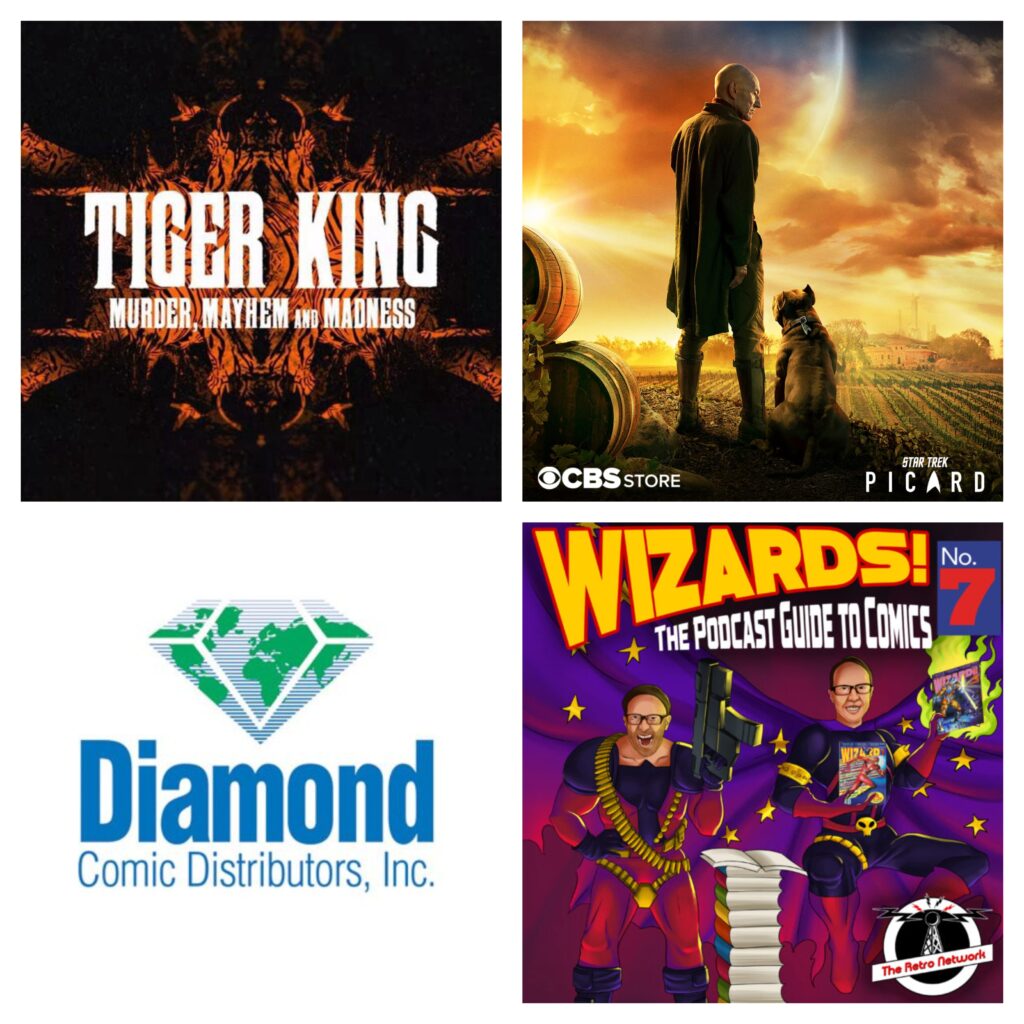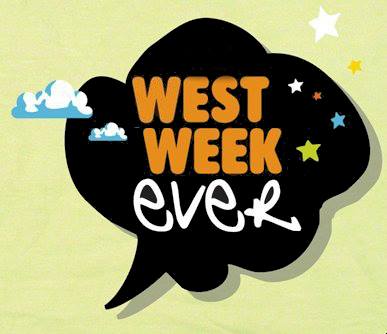 I tried. I really did. I wanted to give you entertainment without mention of COVID-19, but at this point we're in the New Normal, and it's kinda hard to ignore it. So much for all that quarantine productivity I'd been looking forward to! In the two weeks since I was last at work, I've read nothing besides blogs and Twitter, and the only movie I've watched is Moana. It was good. That's honestly all I have to say about that movie.
Meanwhile, everything in pop culture has been either cancelled or postponed. Ghostbusters: Afterlife has been moved to next March, the Black Widow film has been postponed indefinitely, and the fabled San Diego Comic-Con is still hoping it can take place in July (I don't see it happening). The TV season has been cut short, before many shows filmed their season and, in some cases, series finales. Right now, America Ferrera's departure from Superstore will no longer happen this season, it's unclear how the Supernatural series finale will be handled, and Fox is using Empire's 18th episode as its premature series finale, as the true finale will not be filmed.
Still, it's not all gloom and doom, as networks and studios are finding ways to keep going. Several current movies have been prematurely released to be purchased on digital, such as Bloodshot, The Hunt, and The Invisible Man, so that they can find an audience among the captive homebound viewership. Shows that have episodes in the can are splitting up them up so they'll last longer. Soap operas are airing "flashback" episodes, while other networks are coming up with things on the fly, such as Fox's iHeart Living Room Concert for America, which gave us this gem:

Yup, the Backstreet Boys performing their hit "I Want It That Way" from 5 different locations. I wish I could've posted the whole thing, but it appears Fox has been snatching all the links since the special is going to have an encore broadcast next Monday. By the way, I found out my wife's favorite Backstreet Boy is Kevin. Friggin' Kevin?! The one who looks like Jesus got a haircut and Botox? Man, who did I marry?!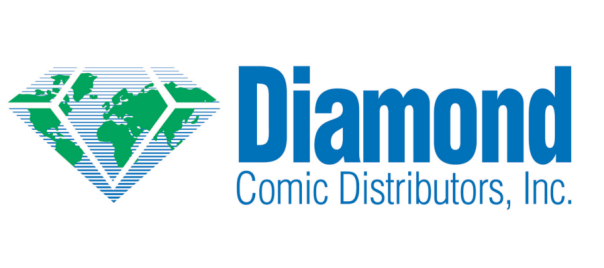 Anyway, the stay at home orders in 90% of the country haven't been great for some industries. While Target and Walmart are considered "essential", restaurants and smaller businesses are having to subsist on carry out and delivery options to keep the money rolling in. Another industry that's been heavily affected is the comic book industry. Diamond Comic Distributors, which is North America's largest comic book distributor, announced two weeks ago that last week's new shipment of comics would be the last for the foreseeable future. Once the Coronavirus curve has been flattened, they'll resume distribution, right? Well, that's what we thought until Monday, when it was reported that the company wouldn't be able to pay its vendors this week, due to lack of stable cash flow.
A lot of folks have taken this news to either predict the worst for the industry, or start writing Diamond's obituary. If you're new here, I was a brand manager at Diamond for about 2 years, so I'm something of a Diamond apologist. I have an understanding of the distribution model that most folks don't have, instead listening to their local comic shop owner bitch and moan about how Diamond "screwed" them again. Since Diamond has exclusive contracts to distribute comics from the biggest publishers (Marvel, DC, Image) to comic and specialty shops, people have taken to calling Diamond a "monopoly". The company has beaten this accusation in court due to some tricky interpretation of language, but at the end of the day, Diamond is kind of the only game in town. If you want your book widely distributed throughout the country, then you're going to have to go through them. So, imagine folks' fears when the only road to Oz is under construction?
Tuesday night, there were rumblings of "HUGE NEWS" that would be a positive change for the comic industry. Sadly, it was expected to be revealed on Wednesday – April Fools Day – so a lot of people weren't going to take it too seriously. When the news finally hit, it might as well have been a joke, because it just made me laugh. Let's see if I can break this down to its key components. Like with BOOK books, you can buy print or digital comics. Comic shops kinda hate digital, though, because it takes away foot traffic from their stores. In a perfect world, a digital book would be something like $1.99 compared to the $3.99 that printed comics cost, as there are fewer costs involved to production. Unfortunately, digital comics cost the same as print because brick & mortar retailers would shit a brick if they felt they were being undercut by the digital side. Nowadays, when you buy a Marvel or DC comic, it usually comes with a digital code – kinda like when you buy a Blu Ray. That way, the retailer gets his money, and you still get the comic in 2 formats. Well, this point of sale product called Comic Hub was the "big news", where customers would essentially pre-buy their comics, benefiting the retailer, but would be able to read the books digitally instantly and then receive a print copy once distribution resumes. The pro is that it helps the retailer's current lack of cash flow, while also gets new product into the marketplace. The con is that something like this ain't really gonna work. Smarter people than me have chimed in about it, but at the end of the day, it's an ambitious goal. TOO ambitious.
Here's the thing I always say about Diamond: nobody can do what they do, nor does anybody want to. Like, retailers and consumers would love a replacement, but no company is actually stepping up to the plate. Having been on the inside, I can say that even Diamond doesn't want to be the lone wolf in this game. For a little history lesson, this all goes back to the late 90s, when Marvel tried to handle their own distribution through a company called Heroes World. It was a colossal failure, leading into the Marvel Bankruptcy Era, and Diamond kinda swooped in to sign the big guys to exclusive contracts to make sure the industry kept going.
It's kinda like wrestling. There used to be a lot of smaller wrestling promotions, just like there were smaller distributors. Vince McMahon came along and rounded up the smaller promotions under his WWWF umbrella (later the WWF, then WWE), and Steve Geppi did the same with comic distributors. The problem, however, is that Diamond is now so entrenched in the process that I don't know if you could extract them if you wanted to do so. The hobby is a lot smaller than it was in the go go hologram cover 90s, and it has sort of collapsed around the load bearing wall that is Diamond. At this point, they'd probably welcome the competition – especially to take away some of the small press publishers that barely make them any money (small press publishers are NOT exclusive to Diamond, but their best shot at mainstream exposure is through Diamond's Previews catalog).
People come along and say stuff like "To Hell with Diamond!", but they really don't understand that there's nobody else vying for the crown right now. As the kids say, "You don't want that smoke". There's no AEW, ROH, or even TNA to Geppi's WWE. And it's not like Geppi is really that hands-on with the company anyway, as it's currently being run by some former Pepsi executive.
Comics are a weird business, as it's the only one I can think of where the consumer is trained to hate the distributor. You don't know who distributes the eggs to your local Wegman's. You probably didn't realize that Lash Tamaron distributed your toys to Toys "R" Us back in the day. But with comics, the first time you stepped in a comic shop, you most likely heard an employee bitching about Diamond to anyone who'd listen. And I'm not saying that Diamond is perfect, because it has a LOT of problems. But most of the problems that the consumer knows about are actually *retailer* problems or *publisher* problems, but not distributor problems. The same retailers bitching about how it's insane for a distributor to have pretty much exhausted its cash flow after a 10-day shutdown are the same ones who should be wondering how they exhausted their own cash flow in the same amount of time. There are VERY thin margins in comics, from the distributor on down. I know we're talking about some people's livelihoods here, but it really is going to be a case of "Survival of the fittest". The cutting edge shops are innovating, through things like Third Eye Comics' Battle Bonds program, where you can buy a gift card that accrues valuable perks over time, while also giving you access to future VIP events. It's going to take "outside the box" thinking to weather this storm, but Comic Hub ain't it, champ.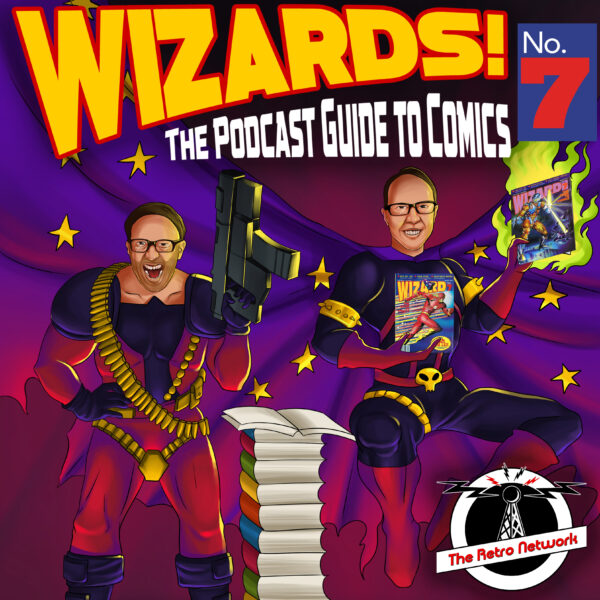 When last we met, I mentioned a secret project I'd been involved with, and it's been released to the public: I was a guest on episode 7 of Wizards: The Podcast Guide to Comics! Adam and Michael are basically doing a deep dive of each issue of Wizard: The Guide to Comics from the very beginning. Wizard was a huge part of my teenage years, and was the bible of my comic collecting heyday. It was a blast taking a trip back to 1992, which was such an exciting time for comics. The Image guys were about to strike out on their own, and there was a new X-Men comic on the scene. Anyway, those guys are doing a great job reigniting my love of the hobby, so if you, too, were buying comics in the 90s, then you should definitely be listening to this show!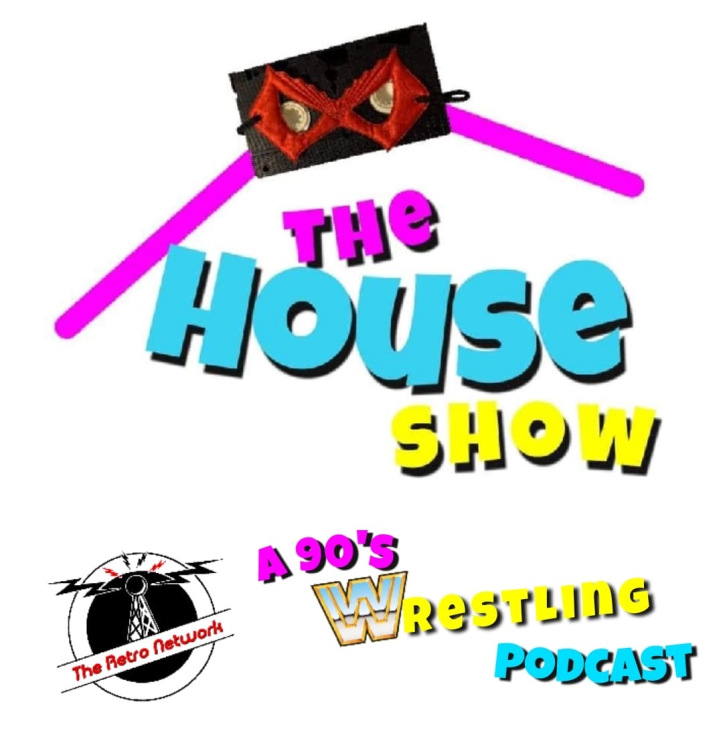 Speaking of podcasts, my good friend Kevin just launched a new wrestling podcast over on The Retro Network (which is also the home of the Wizards podcast). The House Show will take a look back at WWF's In Your House pay-per-view promotions of the 90s. Originally launched as a way for the WWF to have premium pay-per-view events in between the tentpoles, like Wrestlemania and SummerSlam, In Your House was a staple of late 90s WWF programming. Funny story: I remember seeing ads for the promotion, and I thought they were actually going to be wrestling in people's homes. So many questions ran through my head: How would they find homes big enough? How would they fit a ring in a house? Would there be an audience? Sadly, my interpretation wasn't correct. It's a shame, as I would have loved to see Tatanka wrestle I.R.S. in a McMansion. Anyway, be sure to check out the debut episode of this great podcast!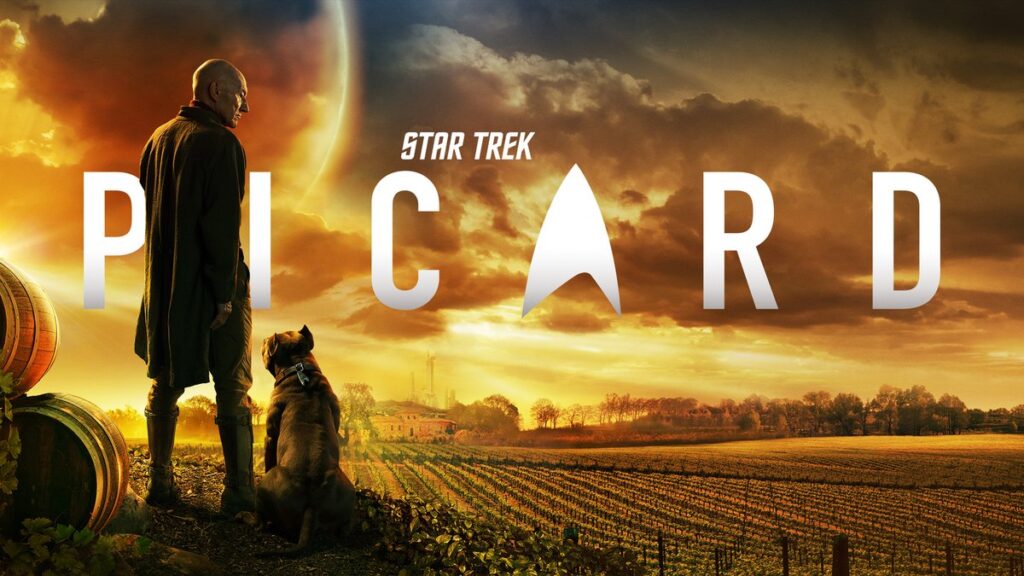 What a difference a week makes. Had I written a post last week, then Star Trek: Picard totally would have had the West Week Ever. I swore I wouldn't buy into CBS All Access's cash grab (and I feel even more foolish now that they've made the series free to view for the next few weeks), but I signed up for the service the week Picard debuted. And then I proceeded to not watch it. And I continued to not watch it. All the while CBS was gladly taking $5.99 out of my account every month. Well, with the season finale planned for last Thursday, and a premature announcement of a season 2, I decided there's no time like the quarantined present to finally see what was what with ol' Jean-Luc.
Like with most things in today's fast-paced world, I heard a lot about the premiere, and then didn't hear much else. Sure, I heard rumblings that it was a wildly uneven show, but nobody really seemed to know how they felt about it. They were torn, as they were glad to see Picard again, but they weren't sure if this felt like Star Trek. I, too, would echo those sentiments. On paper, Picard was everything I'd been wanting since the end of Voyager: a show that focuses on the present-day, post-Dominion War status of Starfleet. We'd had SO many prequels, between Enterprise, Discovery, and the Kelvin Universe, and I just wanted to know what Starfleet looked like NOW. And here it was, and I, too, wasn't sure how I felt about it.
For one thing, the state of humanity didn't really match up to what we'd been led to believe in The Next Generation. In that series, humanity was said to have moved past material things and money, and everyone was kind of stiff and, for lack of a better word, sterile. Meanwhile, Picard's timeline is dirty, and money is very much a thing. Were it not for the fact that the star is a 94 year old Picard, I'd almost think it was another prequel. The Earth-based stuff doesn't feel that futuristic, and I almost felt like I was watching Gene Roddenberry's redheaded stepchild, Earth: Final Conflict.
Also, I know they do this in Discovery (which I have yet to watch), but I still can't get over swearing in Star Trek. I mean, I guess it makes it more "realistic", but I'm just so used to how the most shocking thing about The Next Generation was how they got away with so much underboob in that one episode. You know the one. While I'm sure there were moments in "The Best of Both Worlds" where Riker would loved to have said "Fuck you, Locutus!", you weren't getting away with that in syndication. In Picard, though? They totally would've gone there.
The interesting thing is that the series is almost designed to serve as a resolution to Star Trek: Nemesis, which is a movie I barely remember, and did not enjoy. I had forgotten so much about that movie, especially the destruction of the Romulan homeworld. So, now that race is a bunch of refugees spread out across the galaxy. And Picard, through a series of events, is basically their fallen Moses. It's an interesting take, and not necessarily how I imagined Picard's final days in Starfleet would have looked.
I binged it over 3 nights, in preparation for last Thursday's finale. I definitely feel it's a show to be binged, as it would have seemed uneven in weekly installments. I don't really want to discuss plot points, as it gives too much away. There are some great cameos, as well as some interesting callbacks to other Trek shows. At the end of the day, Picard creates a new crew out of a ragtag group of broken people who become something of a family. Meanwhile, it explores just what it means to be "human". A friend pointed out that it's a great bookend to the TNG episode "The Measure of a Man", and that's an apt description. I'd love to talk more about it once I feel more people have watched it, as I have a lot of questions about that finale. It ends with something that I don't think Picard would've been cool with, but he just sort of brushes it off. As I said earlier, a second season has been formally announced, so hopefully it will tackle some of those questions that I have.
Things You Might Have Missed This Week
NBC announced a Dick Wolf-produced Law & Order spinoff, starring Chris Meloni's Elliot Stabler character from Special Victims Unit
HBO is making several of their hit series and documentaries free to view to ease the quarantine blues. Starting today, the content is available for a limited time to anyone who downloads the HBO Now or HBO Go apps
During Adult Swim's April Fools programming, it was revealed that the second half of Rick and Morty's 4th season would premiere Sunday, May 3rd at 11:30 PM.
One door opens, while another door closes, as Netflix has cancelled the freshman series V Wars, Messiah, and The October Faction.
After 7 years and 180 episodes, Steven Universe came to an end last week. The series is currently available to watch in its entirety on the Cartoon Network app.
This great Vulture article spoke with the showrunners of some of your favorite shows to see how they would've handled an episode about the Coronavirus.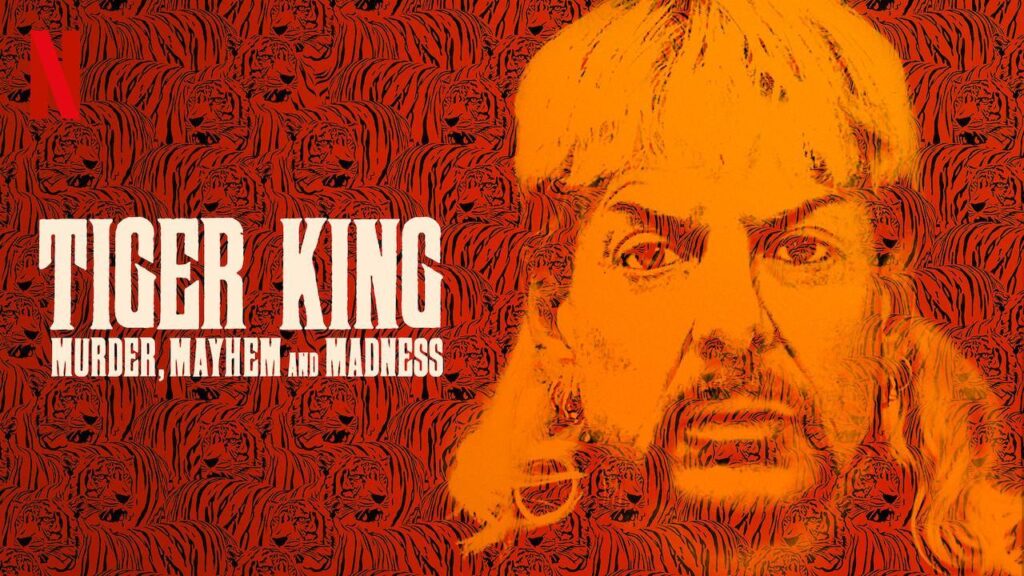 You probably saw this coming from a mile away, but it had to be done. You probably watched the documentary, but you've definitely seen the memes. This week, everyone was talking about the "Tiger King", Joe Exotic.
The subject of the 7-part Netflix documentary Tiger King: Murder, Mayhem, and Madness, Joseph Schreibvogel is a gay redneck zoo operator who goes by the name "Joe Exotic". Specializing mainly in big cats, he ran the G.W. Zoo in Wynnewood, Oklahoma. This, of course, garnered the attention of animal rights activists, who didn't feel that Joe's "zoo" was the right habitat for those kinds of animals. Joe's biggest critic, however, was a woman named Carole Baskin, who ran the Big Cat Rescue in Florida. Baskin wasn't without her own shadiness, as her rescue was basically being run by money she inherited from her wealthy second husband – who happens to have disappeared without a trace. So, to antagonize Baskin for coming after his livelihood, Joe started floating the notion that Baskin had killed her husband and fed him to the tigers at her animal rescue. And so began a years-long feud. It involves hired killers, a thruple, a Prince Albert, swingers, runs for political office, and amputation. It has it ALL! I don't want to say anymore, because you really need to just watch it unfold in front of you, and I promise it doesn't feel like 7 hours.
For anyone who has watched the documentary, I highly recommend you check out this thread on Twitter from Robert Moor. He had created a podcast about Joe long before the Netflix doc hit the scene, and he adds a bunch of additional context to the major players in the saga, as well as gives updates on a few of them.
It's been a busy week for Joe Exotic. First, everyone seemed to watch the documentary over the weekend. Then TMZ uncovered footage of Joe being upset that he can't use the "N-word". And just last night it was reported that Joe had been placed in COVID-19 isolation, as he had been exposed to the virus via an inmate at another prison. Man, life comes at ya fast! In any case, it goes without saying that Tiger King: Murder, Mayhem, and Madness had the West Week Ever.