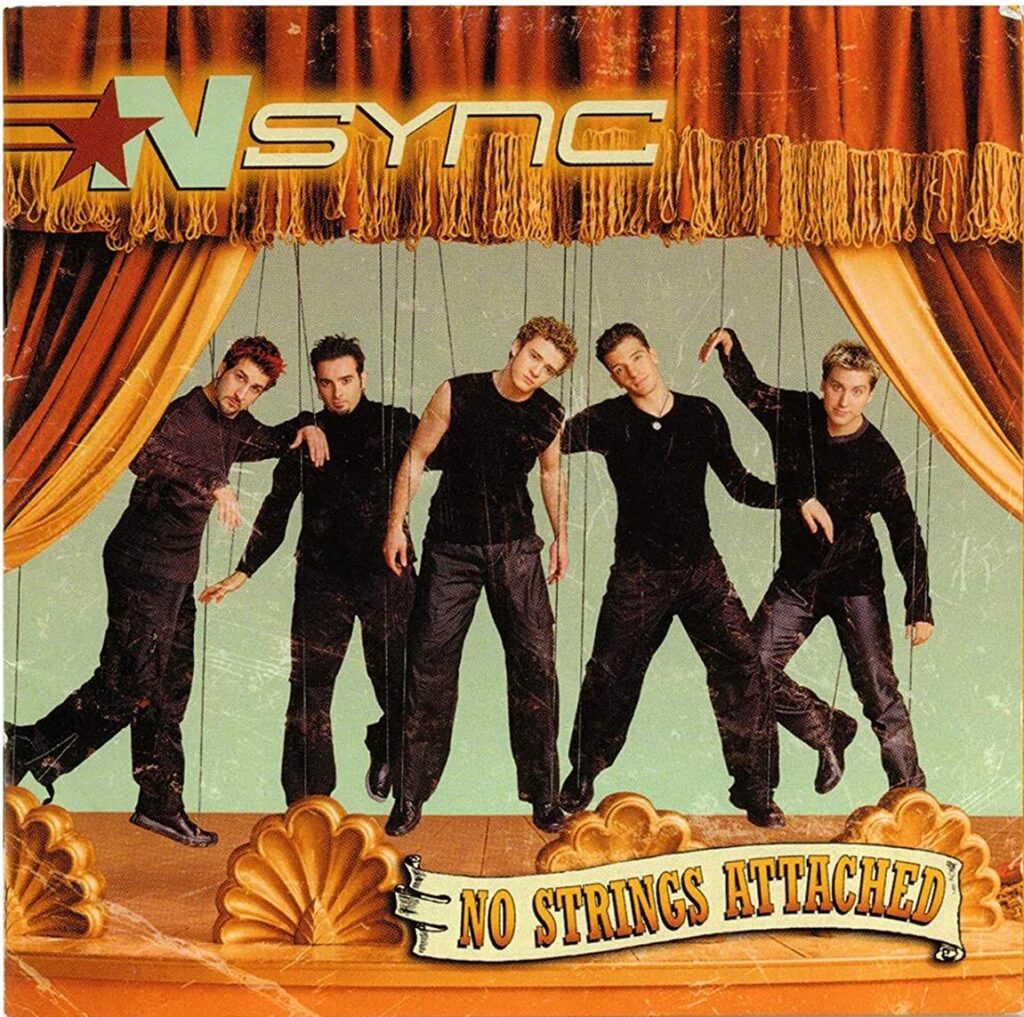 In these uncertain times, it's sometimes hard to remember important milestones as the days just blend together. That's why I completely forgot the 20th anniversary of one of the most important albums of my youth, *NSYNC's No Strings Attached. Released on March 20th, 2000, this record-setting album sold 2.4 million copies in the US in one week – a record that would stand for 15 years, until Adele's 25 was released. This was something of a crossover album for the group, as its R&B leanings showed that boybands didn't have to adhere to such a bubblegum sound. Before we get into the album, though, let's talk a bit about the group itself.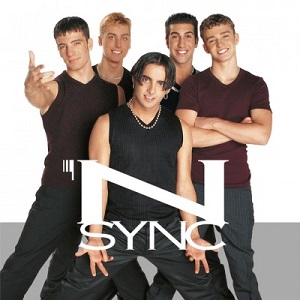 *NSYNC was formed in 1995 by boyband impresario Lou Pearlman, who'd already experienced success forming the Backstreet Boys. Pearlman was the first cousin of Art Garfunkel, which gave him a window to the music industry. As the story goes, the New Kids on the Block chartered a few flights via Pearlman's Trans Continental Airlines, and Pearlman thought to himself "I could do that." By the time the Backstreet Boys were formed, America was already over the New Kids, so Pearlman shipped them off to Europe, where they became a huge success. Seeing if lightning could strike twice, Pearlman decided to create another boyband, as he had pretty much gotten the process down to a science by that point. This second group would be comprised of Justin Timberlake, Chris Kirkpatrick, Joey Fatone, Jason Galasso, and JC Chasez – and the group would be called *NSYNC, created by the last letter of each of their first names. Jason quit early on, as he didn't like the vocal direction of the group, so Justin's vocal coach recommended Lance Bass as a replacement, and for the group name to still work, promotional materials said Lance's nickname was "Lansten".
Originally, *NSYNC was basically the Pepsi to Backstreet Boys' Coke. They shared the same manager (Johnny Wright, former manager of NKOTB), songwriters, and producers. They also shared the same shady business structure. You see, in both cases, Pearlman assumed a membership stake in the group, so all proceeds were split six ways, with him as the "sixth member" – this was on top of every other way he was swindling them (This would actually become a common Pearlman tactic. One of the best episodes of the original Making The Band is when Pearlman's latest group, O-Town, is about to sign their record contracts on the very day news broke about *NSYNC's lawsuit. Like, they're watching the news break, with pens in their hands). The Backstreet Boys were the first to realize his sixth member status, and filed a lawsuit while recording their Millennium album. *NSYNC, meanwhile, found out about it while recording their second album in 1999, and the resulting lawsuit delayed its release. Once they settled for an undisclosed amount, the album was named No Strings Attached to signify that they were no longer the victims of their corporate puppeteers. They severed their ties to RCA, and quickly signed with Jive Records, who slated the release of that album for March 20th, 2000.
With a new lease on life, *NSYNC wanted to make sure they sounded different from everyone else on the scene. They were content to work with the same producers as their "rivals", but they didn't want to sound the same as them. So, in addition to pop hitmakers Max Martin and Kristian Lundin, they also brought in Teddy Riley for his R&B pedigree and 80s balladeer Richard Marx. For the US market, this all resulted in the 12-track No Strings Attached.
Now, what effect did this album have on me? Well, let's take a step back, as I wasn't always a boyband fanatic. I grew up listening to country until about the age of 12. And then it was Ace of Base that really brought me into the world of pop. This means I missed the entire New Kids on the Block movement. I mean, it wasn't "cool" for boys to be into that stuff anyway, but I've since gone back and don't really think NKOTB were great vocally (Sorry, not sorry). I can see the appeal of harmony and dance moves – Hell, those qualities launched Motown – but I find very little to like about classic NKOTB. So that means I wasn't exactly a guaranteed audience when Backstreet Boys hit the scene. While they didn't get a ton of regular airplay, they did get played on Radio AAHS, which was this kids radio station I could sometimes get if the weather was nice and the antenna was pointed the right way. I remember their debut single was NOT "Quit Playin' Games", but was actually "We've Got It Goin' On". When that single failed to land, Pearlman shipped them off to Germany, they became huge, came back to America with "Quit Playin' Games", and the rest is history. I didn't immediately glom onto them, though. They didn't pique my curiosity until "As Long As You Love Me", and by the time "Everybody (Backstreet's Back)" hit, I was in it just like everyone else.
Since Lou learned from his BSB launch mistakes, he launched *NSYNC in Germany instead of trying them out here first. So, their debut US single was "I Want You Back", which came out around the time of "Backstreet's Back". They're similar songs, due to the fact they're both written by Denniz Pop and Max Martin, and I was a fan of both. However, I didn't sign my soul over to *NSYNC fandom until "Tearin' Up My Heart" came out. I don't know what it was about that song, but I kept it on repeat for about 2 years. My mother can attest to this. I DEVOURED their self-titled debut album, from "Thinking of You (I Drive Myself Crazy)" to their cover of the Christopher Cross hit "Sailing".
If you don't remember the Pop Renaissance of the late 90s/early 00s, then you probably don't remember that it was constantly building. You were on the edge of your seat to see who would do what next. BSB hit the scene, then there was NSYNC, then we got Britney, then we got Christina. BSB set the one-week bestselling record with Millennium selling 1.1 million copies. It would go on to sell 9.4 million copies, making it the bestselling album of 1999. Then, all eyes were on *NSYNC, and they delivered when No Strings Attached sold 2.4 million in one week. It would become the bestselling album of 2000. When the ball was back in BSB's court, following their own legal battles, they released Black & Blue, which sold a respectable, but not record-breaking, 1.6 million copies in its first week. It was at this point that folks started to realize the bubblegum era of pop was coming to a close, meaning that the release of No Strings Attached was pop at its peak.
As I was caught up in the anticipation, I'll admit that I was more hyped about everything going on than the actual album that was delivered. The thing to remember is that you pretty much knew what you were gonna get from Max Martin around this era. They were all chart toppers, but it got to the point where he was using the same synth progressions, and the lyrics were interchangeable. Half of these albums were filler garbage – usually any songs not written by Martin and the rest of the Cheiron Studios crew. Backstreet Boys had actually made the first foray into R&B tinged pop when they released "Larger Than Life", a song I dislike for a myriad of reasons. So, when No Strings Attached came out, I wasn't exactly surprised to find that it was just an album of "Larger Than Life". After all, everything we were getting was just building on what had come before it. So, at the end of the day, I only really enjoyed 6 of the US edition's 12 tracks.
For an album as big as it was, it's somewhat surprising that No Strings Attached only generated 3 official singles in the US: "Bye Bye Bye", "It's Gonna Be Me", and "This I Promise You". This is one less than their self-titled debut album, but it should also be noted that they toured and performed those debut album songs for 3 years before releasing No Strings Attached. Meanwhile, the group would release their 3rd and final album, Celebrity, just a year later in 2001. So, for as successful as it was, its shelf life was somewhat truncated by the release of an album I like even less than this one. As most of y'all were around in 2000, I won't waste time explaining the cultural significance of those three singles. I mean, "Bye Bye Bye" was EVERYWHERE, and meme culture has immortalized "It's Gonna Be Me". Meanwhile, "This I Promise You" is the best song by Richard Marx that you didn't know what written by Richard Marx.
As with most pop releases of the time, however, I gravitated to the UK Edition of the album. No, I didn't have some sort of European CD hookup, but seeing as how these were the halcyon days of file sharing, it was pretty easy to track down. You see, the European market always gets the songs that they don't think will make it in the US, and that just happens to be the sound that I LOVE. Two of my favorite songs made the UK edition: "I'll Never Stop" and "If I'm Not The One".
"I'll Never Stop" was actually released as the second single from the album in the UK, and it was accompanied by a simple tour video. I hate tour videos because they're cheap, and don't really show much more than "Here's a bunch of crowded shows, and fans going crazy over us". No, I prefer the artistry of a real video, even if it's just the band made up like marionettes, escaping from a toy store. Remember how I said Martin's songs pretty much ran together at this point? This is just "Tearin' Up My Heart: Part II", but I ain't mad at it.
Meanwhile, "If I'm Not The One" would eventually be released in the US at McDonald's, of all places. It was included on the Your #1 Requests…And More! CD sampler, which had 4 *NSYNC songs and 4 Britney Spears songs. Backstreet Boys would later have a similar promotion at Burger King, so this was merely a custom of the time. Written by Swedes Fredrik Thomander and Anders Wikstrom, it's clear they were students of Martin, as they delivered that Euro pop sound I'd come to love.
The inclusion of these songs on the US version would have made it an overall more enjoyable experience for me, but I can understand that they represent a sound that the group was trying to move away from in this market.
*NSYNC would delve even deeper into R&B with their next album, Celebrity, of which I'm not really a fan. If CDs were comic books, Celebrity would be the #0 issue to Justin Timberlake's solo debut, Justified. He's front and center on Celebrity, and it really doesn't feel like a group effort. That would be the last time that all 5 members recorded together.
It's hard to believe that 20 years since *NSYNC told us "Bye Bye Bye" which, come to think of it, probably would been a bomb ass final song from them. Imagine going out on that note! Anyway, it was a farewell to their label and the old way of doing things more so than them telling the audience they were leaving. Still, it was the era of TRL, low-rise jeans, and doing it all for the nookie. I was a freshman in college, and those were the days when anything was possible. Back then, the sky was the limit. Now, however, the limit is the sky. I may not love the entire tracklist, but it's an album that always takes me to my happy place – a place of possibility, filled with smooth harmonies and a bumping baseline. Plus, I even managed to get my a cappella group to let me solo on both "Tearin' Up My Heart" and "This I Promise You". So, let's raise a glass to Justin, Chris, Joey, "Lansten", and JC for giving us this pinnacle of the 90s/00s Pop Era. Sure, since then we've had One Direction, BTS, and more, but with the current state of the music industry, it's hard to believe there'll ever be another album this big.