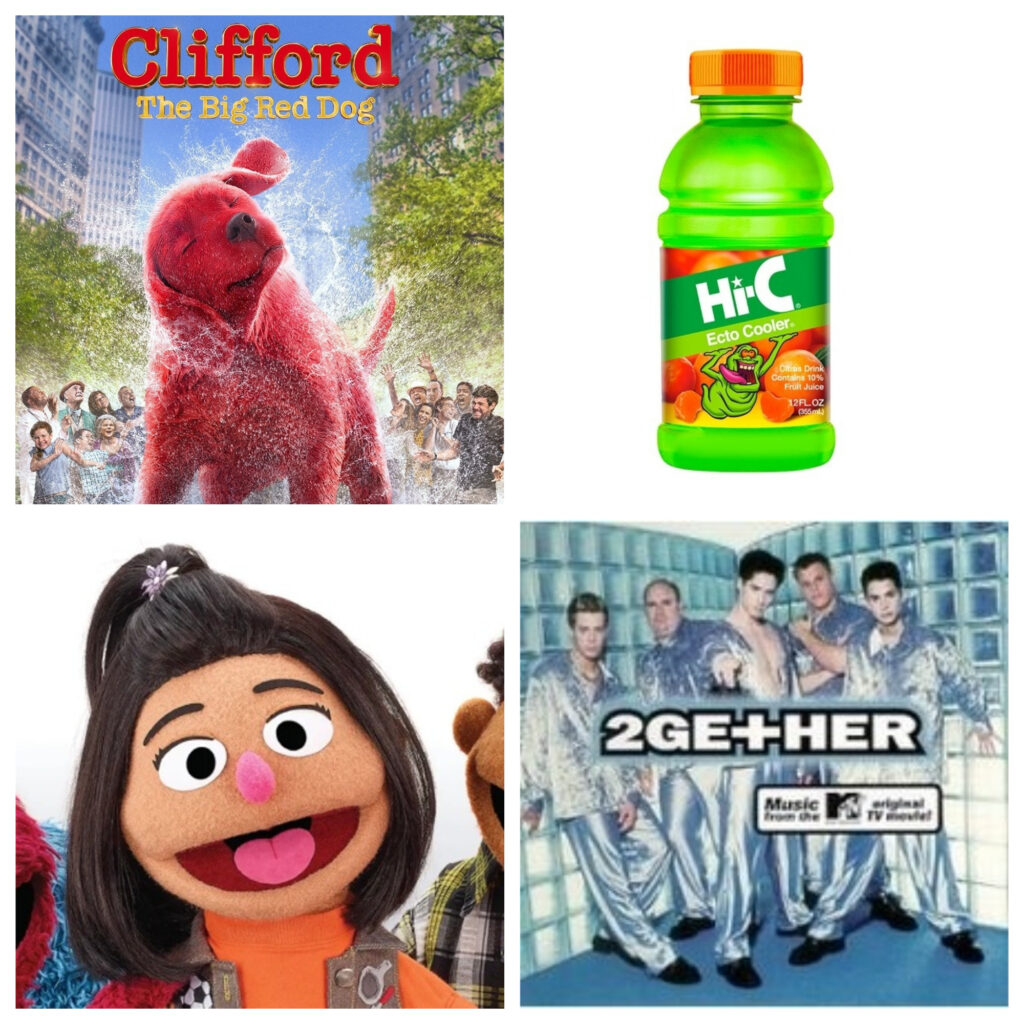 After living in this house for a little over 3 years, I finally cleaned the basement couches off enough for us to have a movie night down there. And what did we watch? Clifford The Big Red Dog. Unbeknownst to me, it was released on Paramount+ at the same time as its theatrical release, so I got to save about $50 from that little arrangement. It's a cute movie, with some of the worst CGI I've ever seen in a box office production. Instead of doing motion capture or something, you can tell they just put a red filter on a real dog, and then blew him up to composite into shots. It's embarrassingly bad for 2021. I was surprised by the number of SNL folks in the film – especially Horatio Sanz, seeing as how there are the…allegations (#HarassmentWatch™).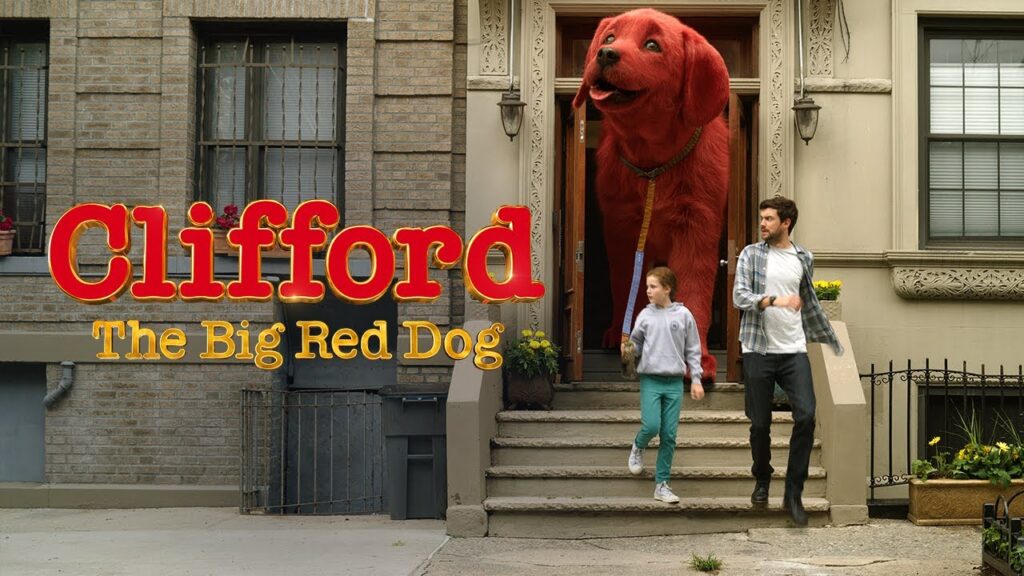 Now I'm not steeped in Clifford lore, as I didn't read those books growing up, so I'm not sure if it was faithful to the source material. It's about a little girl who's new to the city and gets picked on at school for being the new kid. One weekend, her mom goes out of town on a business trip and leaves her with her ne'er-do-well uncle, who takes her to an animal rescue where they find a tiny red puppy. She asks the rescue owner how big the puppy will get, and he tells her that depends on how much love she gives it. Her uncle tells her she can't keep the puppy, only for her to find it in her backpack once they get home. He tells her she can keep it for the night, and she wakes up to a friggin' huge dog! Clifford becomes the talk of NYC, and some evil GMO dude wants Clifford for himself, so that he can try to figure out what made him grow, which he'll then use on his food products. That's enough plot summary. You wanna know more? Watch the movie! There are worse ways to kill 90 minutes.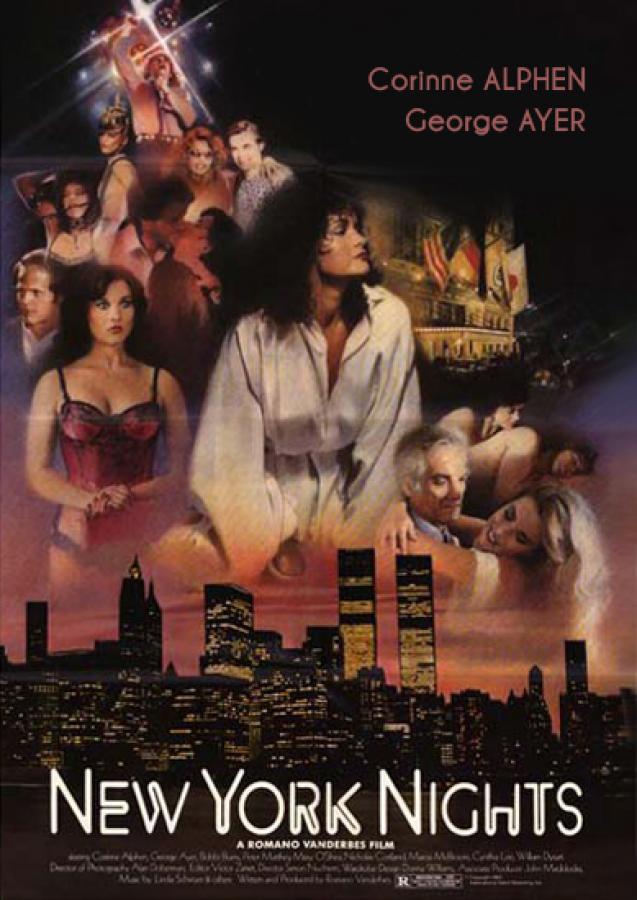 If you remember, a few months back, my friend Mike and I watched a really crappy 80s movie called The Party Animal, about a bumpkin trying to lose his virginity at college. Well, that video had a trailer on it for a movie that we just HAD to see. It was about 9 socialites whose lives were intertwined in the nightlife of seedy, pre-Giuliani New York City – set to a rockin' Rod Stewart soundtrack. This film was called New York Nights. Unfortunately, it's a lot harder to get than you'd think. After paying way more than anyone should pay for a VHS tape in 2021, our schedules never lined up to actually watch it – until last Friday.
We didn't really know what to expect, but I guess we should have been able to predict it once we saw the sticker on the box, announcing that Penthouse Pet of the Year Corinne Alphen was the star. Now, Mike's regular VCR broke, so we ended up watching it on his 14″ TV/VCR combo. So, yeah, just two bros watching softcore pr0n on a tube TV in the dead of night. Nothing weird about that. It's like college all over again!
The movie was broken into chapters, with names like "The Debutante and The Rockstar", and everyone was overacting. I'm not sure if it's because they were supposed to be New York's upper crust, but at times it felt like they thought they were doing Shakespeare, which was messing with my brain. The only notable star in the film was Willem Dafoe, who played a character's boyfriend at a Nazi fetish club. I bet he'd love to scrub that from his resume!
There were two things that stood out to me, though. First off, the Black actress must have had a no nudity clause, or maybe the whole interracial thing was still taboo (this was 1984), but you see nothing from her, in a film where nudity was its bread and butter. Second, it ends on a dark note, yet proves that there are some lines that even it won't dare to cross. I'm not gonna go into detail, as this is already more "blue" than I tend to get on here, but it was such a crazy film.
Anyway, I pitched an idea to Mike, and wondered how y'all felt about it: a new column called Trailer Hoppers, where we watch a movie, and the next movie has to be one of the trailers from the first movie, and so on, and so on. I think there could be something there.
Trailer Park
Spider-Man: No Way Home
Yeah, I was excited for the movie, but that trailer did nothing to amplify that. It might have even diminished it some. That's what happens when you build a hype train for a fucking trailer. That was superfluous.
Don't Look Up
This is almost Idiocracy for a new generation. I mean, if we were all about to die from an intergalactic event, the reaction of these people is pretty much spot on for 2021. It's satire, but it's so close to home it's scary. I'm eager to check this out.

Turning Red
This was, by far, my favorite trailer of the week. It looks really cute, and there's a boyband in it! I've got kids, so I can use them as an excuse, but I'll definitely be watching this at some point.
Things You Might Have Missed This Week
The teenyboppers wept, for pop power couple Camila Cabello and Shawn Mendes are no more. No, they're not dead, but they broke up.
Comics legend Jim Lee will appear on an upcoming special Thanksgiving episode of Sesame Street to help introduce Ji-Young, the first Asian-American Muppet.
Word on the street is that, after being passed up for the Jeopardy! hosting job, LeVar Burton is now in talks to host a Trivial Pursuit game show. And all you folks who lobbied for him better watch this shit, because I'm tired of your armchair activism!
Fresh Off The Boat's Randall Park has been cast in Blockbuster, a workplace comedy set at the final Blockbuster location. Oh, and it's being produced by Netflix, which is just cold-blooded.
Just days before its 4th season was set to premiere, Star Trek: Discovery was removed from Netflix in all non-US territories. International fans will have to wait until Paramount+ expands its global coverage next year.
The Staples Center will be known as the Crypto.com Arena due to a 20-year naming rights deal. This is like if DC's MCI Arena had been renamed The POG Center. That shit ain't gonna last no 20 years…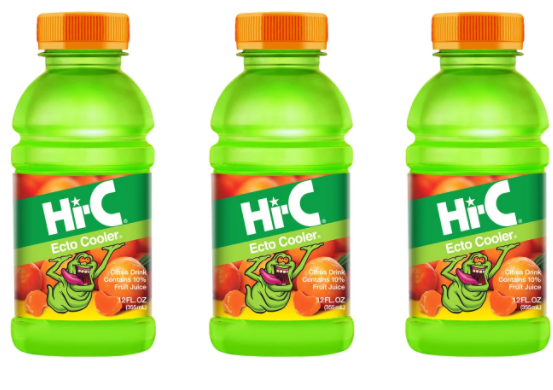 By this point you probably know that the long-awaited Ghostbusters: Afterlife comes out this week. What you may not know, however, is that Coca-Cola brought back the cult favorite beverage Ecto Cooler to celebrate the release of the film. Unlike 2016, when they released the drink to stores in conjunction with the opening of Ghostbusters: Answer The Call, this time they aren't going to be selling it. No, instead you had to lobby for a chance to get some, by pleading to the @DrinkHiC social media accounts. All week folks were showing off their GB love in attempts to get a shot at obtaining the green elixir. Blood was spilled! Friendships were threatened! Nah, it wasn't that deep. Or was it?
Recipients were chosen, but it's still not clear what the criteria was for being one of the lucky ones. For most of its existence, nobody even gives a thought to Hi-C, but the minute a Ghostbusters movie is on the horizon, folks start begging for Ecto Cooler. It's the only time Hi-C feels special. It's like that nerd who comes back from summer vacation hot. This is Hi-C's moment in the sun and, for that, it had the West Week Ever.