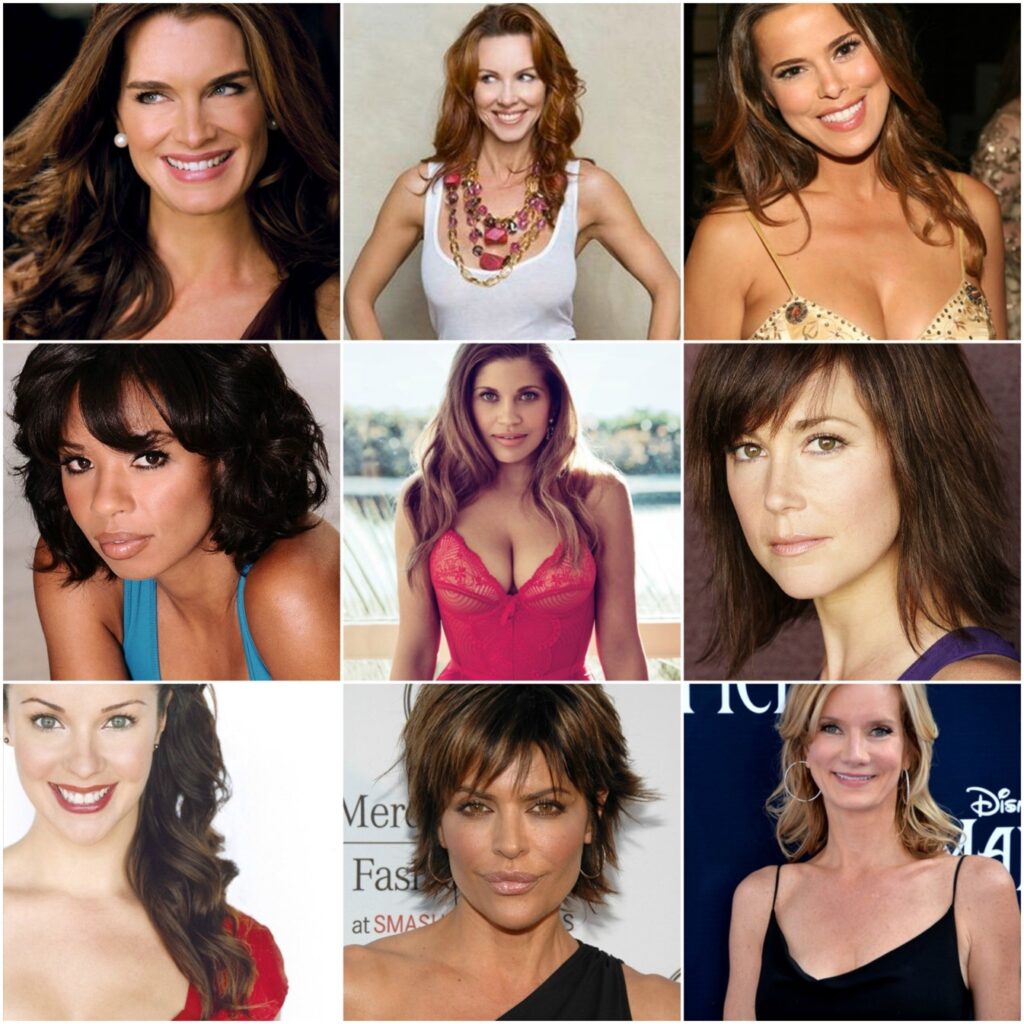 Disclaimer: This was originally written for the now defunct site The Robot's Pajamas in 2015. It was a different time, pre #MeToo, when one could get away with such a post. It is reprinted here, in its original form, for posterity. That, and because I really enjoyed writing it. Don't cancel me! Anyway, many more shows have come and gone in the 7 years since this was written, so maybe it deserves…a sequel?
Sometimes folks as me, "Will, why do you watch shows meant for tweens?" Well, it's because I don't always like to think when I watch TV, and I like bright colors. Also, It's because I'm a pervert – but not in the way that you're thinking (Nice try, Chris Hansen!). If you haven't partaken of any of these shows in recent years, then you are missing out on some of the hottest women on television. No, I'm not talking about the kids, but rather the moms. There's a new level in Hollywood where you're too C-list for movies, but you're just the right amount of talented and attractive to play Victoria Justice's mom. A lot of these women were once pegged by Maxim and Stuff as "The Next Big Thing" back in the early '00s, but this is where their careers have brought them. Hey, it's still a check! In this post, we're going to look back at 30 of the hottest tween TV moms since the turn of the century.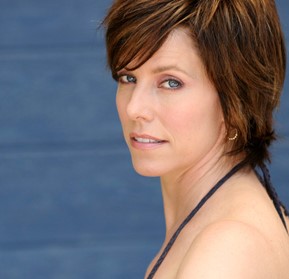 Lise Simms – Phil of the Future (2004)
In this show, a vacationing family from the future ends up marooned in 2004. While on the show, she had the "mom look" down, but off camera she looked more like the older woman who'd show up in a boyband video.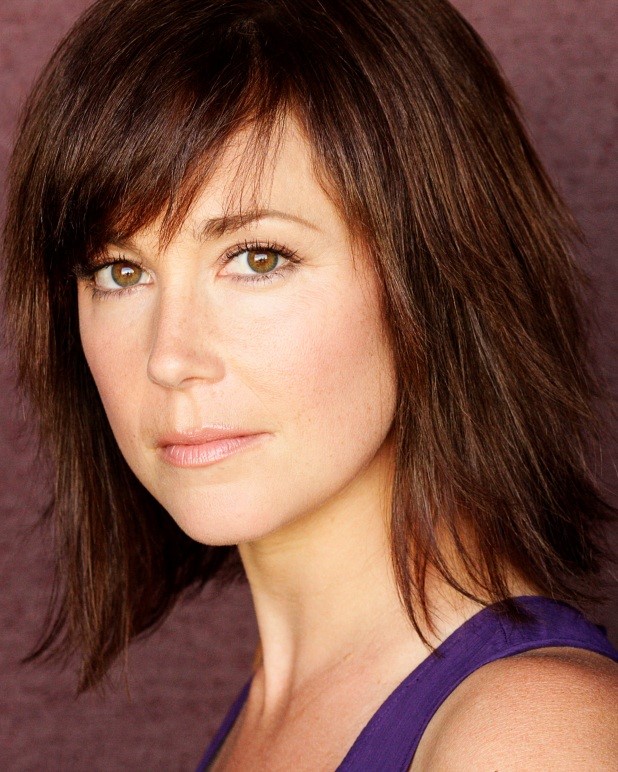 Kim Rhodes – The Suite Life of Zack and Cody (2005)
If you've never seen the show, it's about 2 little brats who live in a hotel. I kinda hated those kids, but I LOVED their mom. God, did I love their mom. More recently, she's been on Supernatural and they kinda frumped her up, but we'll always have those years in that hotel.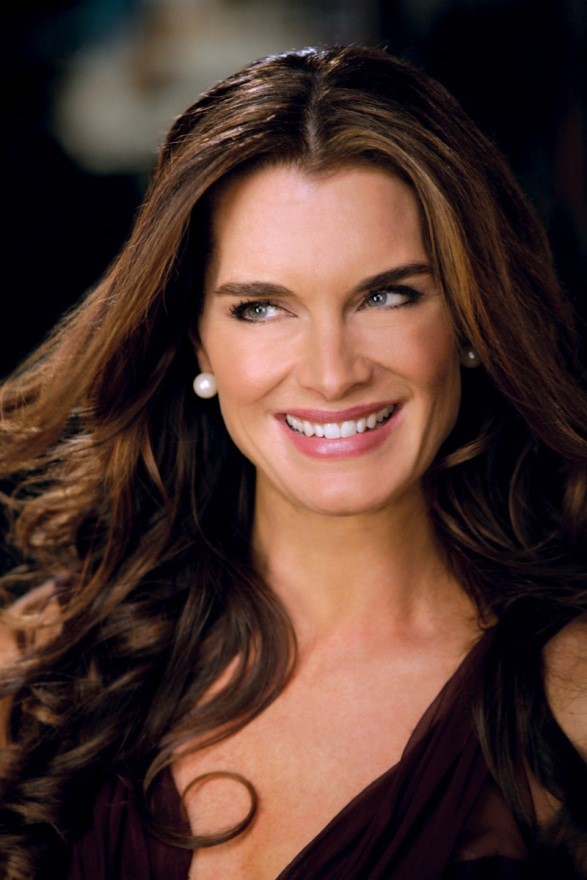 Brooke Shields – Hannah Montana (2006)
Miley Stewart leads a double life as both a regular girl and as world famous pop star Hannah Montana. Though the show focuses on her relationship with her dad, her dead mom does appear in flashbacks. I still don't know if Brooke really needed a check, or if this is one of those jobs she "took for her kids". Either way, she HAD to make the list.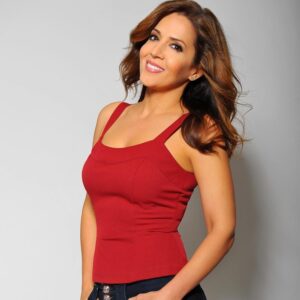 Maria Canals Barrera – Wizards of Waverly Place (2007)
While this show about wizard siblings introduced the world to Selena Gomez, the true gem of this show was the mom. This muy caliente senorita could cast a spell on me anytime! (Yeah, I just went there, and even I'm ashamed of me for that…)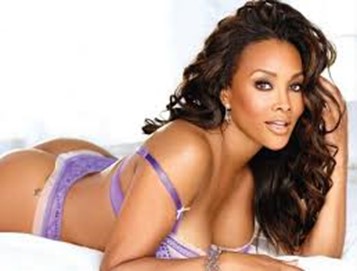 Vivica A. Fox – True Jackson, VP (2008)
This show was about a teenager who becomes the vice president of a fashion brand. That's, like, every tween's dream! Anyway, though it was only a guest spot, True's mom was played by Vivica A. Fox. Yes, that Vivica A. Fox (Also, why does she have the "A" in her name? Surely there's no other SAG member named "Vivica Fox"). Anyway, you'd never see her taking this job in 1996, but movies' loss is Nickelodeon's gain.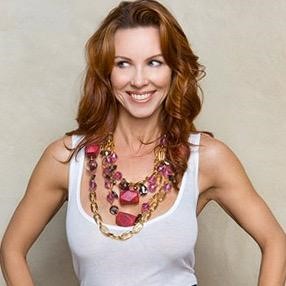 Challen Cates – Big Time Rush (2009)
Ah, Nickelodeon's version of The Monkees through the lens of a modern boyband. I never really got into Big Time Rush because I could never figure out if the show was created to promote the band or if the band was created to promote the show. Either way, they still had hot moms. The hottest of which was Cates, who played the mom of BTR group leader, Kendall. Yeah, I've gotta see if I can find episodes of this online somewhere.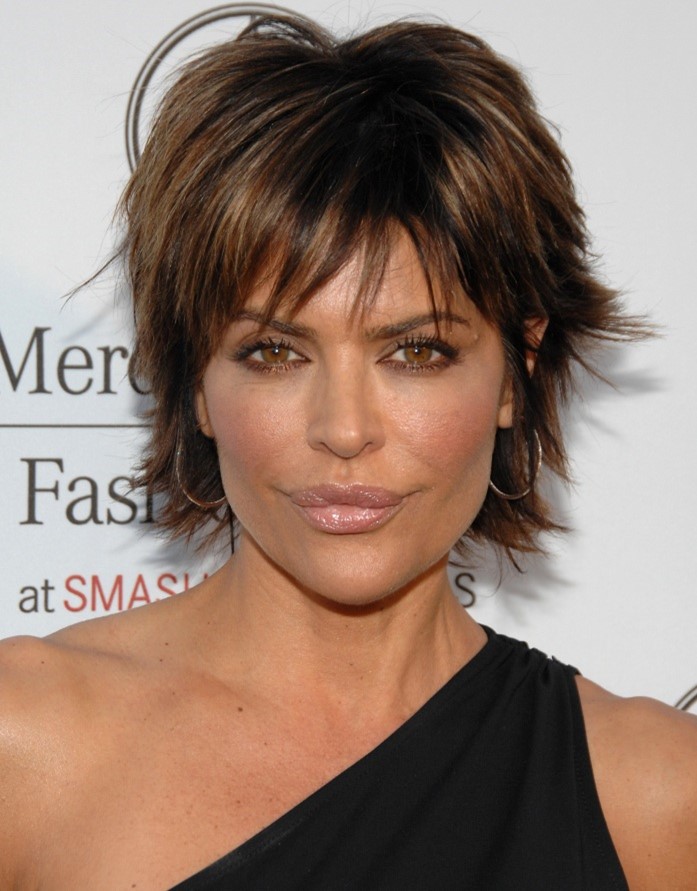 Lisa Rinna – Big Time Rush (2009)
Remember how I said that BTR had hot moms? No, seriously, it was just, like, a few lines up. Anyway, the next on that list is a soap opera legend, who happened to have a guest spot as BTR member James's mom. Sure, she's gone overboard with the lip work in recent years, but there's no denying that Lisa's "got it going on" (that phrase was really popularly back when she was still doing soaps).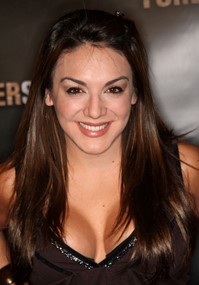 Jill-Michelle Melean – Big Time Rush (2009)
Wow, are we still on Big Time Rush?! Looks like we are. Anyway, this muy calien…wait, I already used that. God, I'm so offensive. Anyway, she's really hot. Yeah. No need for the Spanglish. If you even care, she was the mom of BTR member Carlos.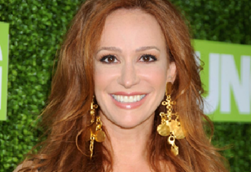 Rebecca Creskoff – JONAS (2009)
This show starred the Jonas Brothers. There's always been something of a Tween Cold War between Disney and Nick. Nick gives us Big Time Rush, and then Disney counters with Jonas. That's just how it is. Anyway, I guess the real Jonas mom either wasn't hot or had no desire to act, so on the show she was portrayed by Creskoff. Thanks, Mrs. Jonas, for taking one for the team!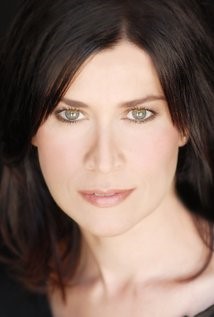 Nancy McKeon – Sonny With A Chance (2009)
This show starred Demi Lovato as a Midwestern girl thrust into the spotlight on a kids sketch show. The series put Demi on the map, but the most surprising aspect was that it featured the return of a former teen from The Facts of Life. Now, I know that Nancy isn't for everyone, but I know for a fact that she was the favorite of Mrs. Garrett's girls for certain guys. And the sheer fact that she didn't turn out like Mackenzie Phillips should really go in her favor.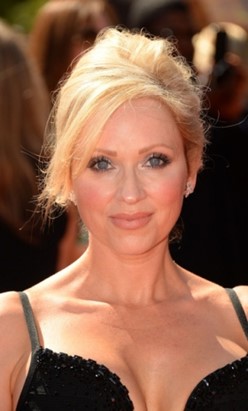 Leigh-Allyn Baker – Good Luck Charlie (2010)
This show focused on a Denver-based family, as they braced for the arrival of their 4th kid. Though it introduced us to Bridgit Mendler, the true beauty of the show was, yet again, the mom. She's got that sexy, bitchy, head of the PTA vibe to her. I can see why the dad kept getting her preggers!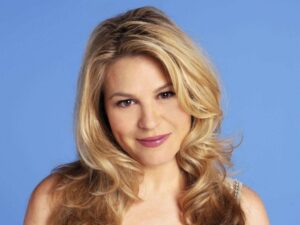 Anita Barone – Shake It Up! (2010)
This series focused on two backup dancers on a Chicago-based dance show. Two stars means two different moms, but Barone takes the cake, hands down. She plays a cop, so I willingly turn myself in to the authorities!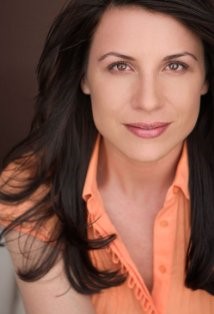 Jennifer Carta – VICTORiOUS (2010)
This show starred Victoria Justice as a girl who gets accepted to a performing arts high school. Victoria's mom, however, had a sexy real estate agent vibe to her. Just tell me when and where's the Open House!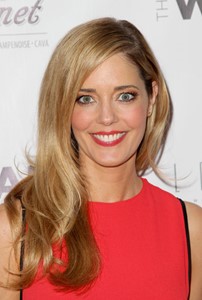 Christina Moore – Jessie (2011)
Anyone who's seen this show knows that Debby Ryan is the true gem, as she stars as the nanny to a bunch of diverse rich kids. Still, we're here to talk about the moms on these shows, and Christina Moore doesn't disappoint. Though she really only pops up occasionally, she's a crazy-eyed beauty. Seriously, she seems like the kind of chick who'd kneecap her competitor in the beauty pageant, and that's OH so sexy.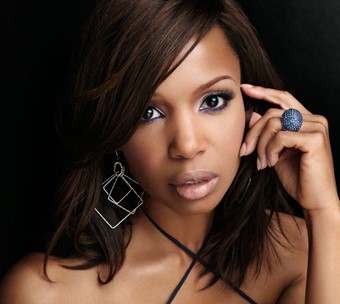 Elise Neal – A.N.T. Farm (2011)
This show focused on the kids in a gifted high school program called the Advanced Natural Talent program. But if we want to talk about "advanced natural talent", look no further than Cameron and Chyna's mom! She's been in the game for about 25 years, but she's aging like fine wine.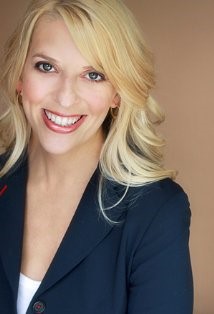 Jill Benjamin – Austin and Ally (2011)
This series followed two musicians as they fell in love. Yuck! Anyway, playing Austin's mom, this is just another pretty blonde. You ever notice how many of these could also be Fox News hosts? Anyway, that's not to take anything away from Benjamin, who's very attractive.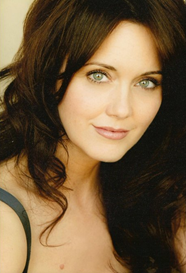 Julia Campbell – Austin and Ally (2011)
We're still on this show? Oh right, two stars. Well, this is Ally's mom, and she's beautiful in a Great Value Lynda Carter kinda way.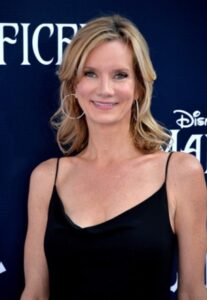 Beth Littleford – Dog With A Blog (2012)
Um, you read the title, right? I mean, it's a show about a dog with a blog. Oh, and the dog talks, too. Hey, don't look at me! Anyway, Littleford has the Tween Mom Triple Crown, as she starred in this, I'm In The Band, and The Hard Times of RJ Berger all since 2009. This beauty has been busy! She's Approachable Mom Hot, in that she's had a few kids, but she still keeps it tight.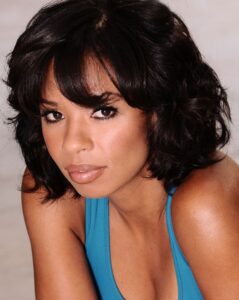 Angel Parker – LAB Rats (2012)
This show follows a teen whose mom has married a billionaire who happens to have a bunch of bionic teens living in his basement. Yeah, I couldn't make this shit up if I tried! Anyway, Mom is a beauty who also happens to be in the first interracial marriage featured in any of the shows I've mentioned. Hal Sparks, who plays the billionaire, is a lucky man!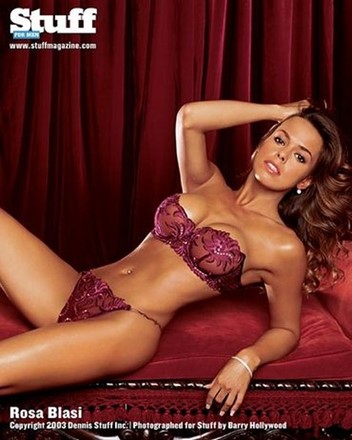 Rosa Blasi – The Thundermans (2013)
Oh, man. She is one of my absolute favorites! This shows focuses on a family of superheroes. Well, most of them are heroes; the son wants to be a supervillian. Whatever. We're not here to talk about the kids. No, we're here for Blasi. Just look at her! Of course, it follows the sitcom formula where she's married to some overweight shlub, just making her even hotter.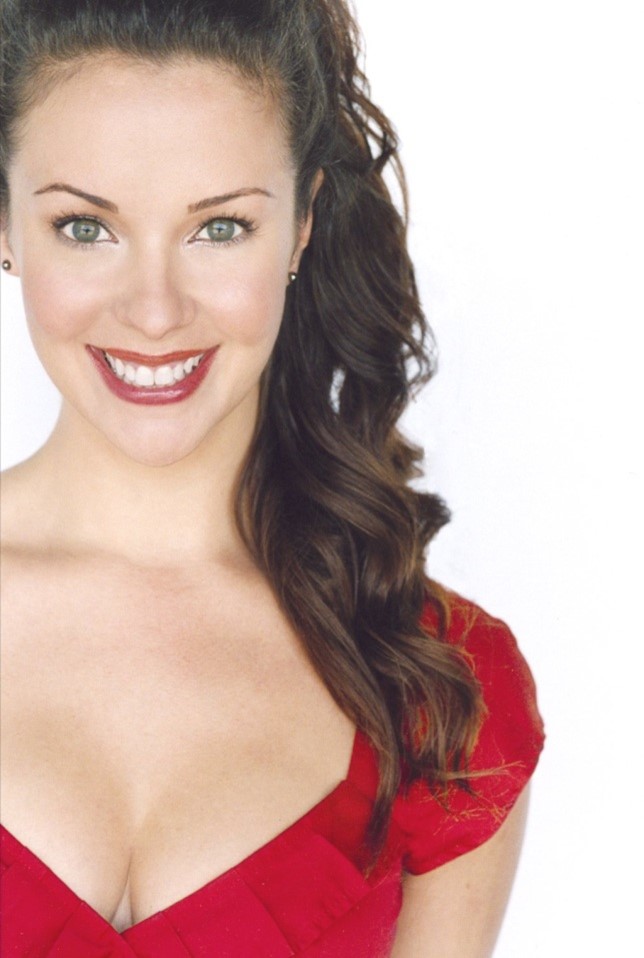 Ginifer King – The Haunted Hathaways (2013)
This show focuses on a single mom who picks up her family and moves to New Orleans to open a bakery. Once they get there, however, they learn that the place is haunted by the ghosts of a Black family. Take THAT, gentrification! I've gotta admit that I ONLY watched this show for the mom. Like, I couldn't even pay attention when she was onscreen. It's a shame it only lasted 2 seasons.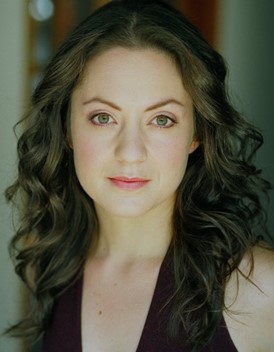 Kali Rocha – Liv and Maddie (2013)
Anybody remember The Patty Duke Show, where she played two different characters? Yeah, this is basically the same thing. Liv and Maddie are twins, but one is sporty and one is an actress. The mom is something of an exotic beauty. She's the type of chick who's your mom's attractive best friend, yet you've been calling her "Aunt Kali" your whole life.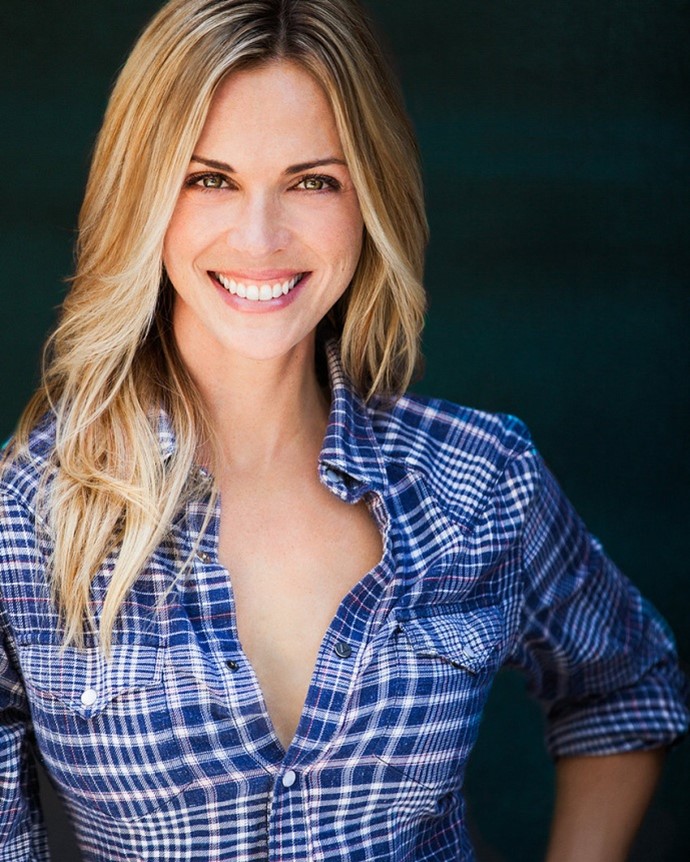 Kelly Sullivan – Henry Danger (2014)
This show is about a kid who gets a part-time job as the sidekick to a crimefighter. Henry Hart's mom, however, is the real superhero on the show, as portrayed by former soap princess Kelly Sullivan. I'd watch a spinoff just about her.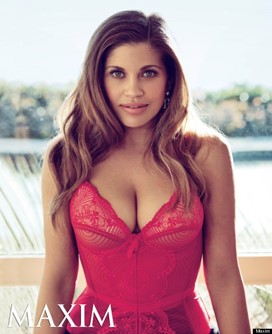 Danielle Fishel – Girl Meets World (2014)
Do I even need to tell you who she is? Well, this show is the sequel to TGIF's Boy Meets World, and the focus is now on Corey and Topanga's kids. To many guys my age, Danielle is the G.O.A.T. Like, nothing even compares to her. If I were actually ranking these moms, she'd be Top 3, hands down.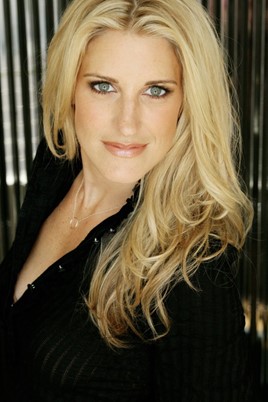 Alex Kapp Horner – I Didn't Do It (2014)
The show is about a set of twins and their best friends as they being freshman year in high school. See, it didn't have a clever hook, like talking dog or superhero, so it only lasted 2 seasons. Anyway, the twins' mom should look familiar, as she's got a long resume of playing bitches. She's just got that Cougar Who Makes Bad Decisions look to her. Mmmm….As a bonus, she was also the real life girlfriend of the "Preppie Killer" back in the late 80s. There's those bad decisions again…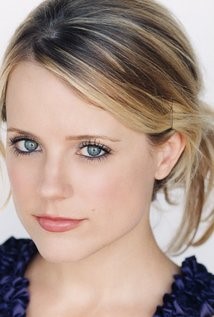 Allison Munn – Nicky, Ricky, Dicky & Dawn (2014)
Nickelodeon looked at Disney Channel's I Didn't Do It, and basically said "Screw your show about twins. Here's a show about QUADRUPLETS!" If you remember What I Like About You on The WB, then you'll remember the adorable actress who plays their mom. It's hard to believe she's old enough to even be the mom to a quad of 11 year olds, but we're all just getting older. Anyway, I couldn't care less about these kids and their adventures. I'm here for mom. I liked her in 2002 and I like her now.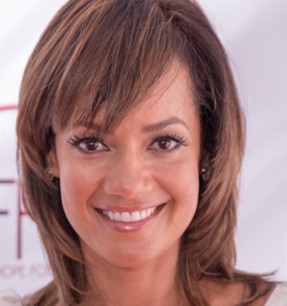 Tammy Townsend – K.C. Undercover (2015)
This show stars singer/actress Zendaya as high school student training to be a spy like her parents. They have Black spies? Anyway, this show is notable for two reasons: 1) it gave Kadeem Hardison a job and 2) it put the lovely Tammy Townsend back in the public eye. She used to have a ton of bit parts back in the early '00s, but nothing as stable as what she has here. Unlike more tween shows, the parents aren't complete nincompoops, she comes off looking rather good – both onscreen and off. And here's some trivia for ya: she used to date former Tonight Show bandleader Kevin Eubanks.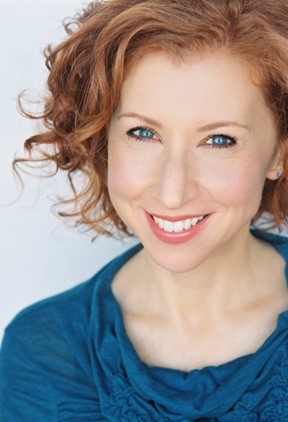 Mary Passeri – Best Friends Whenever – (2015)
This show is about a pair of time traveling best friends. Shelby's mom is played by Passeri, and I think she's adorable. She has the look of that sweet chick in the office who remembers everyone's birthdays and bakes them a cake. Don't count out the cake girl!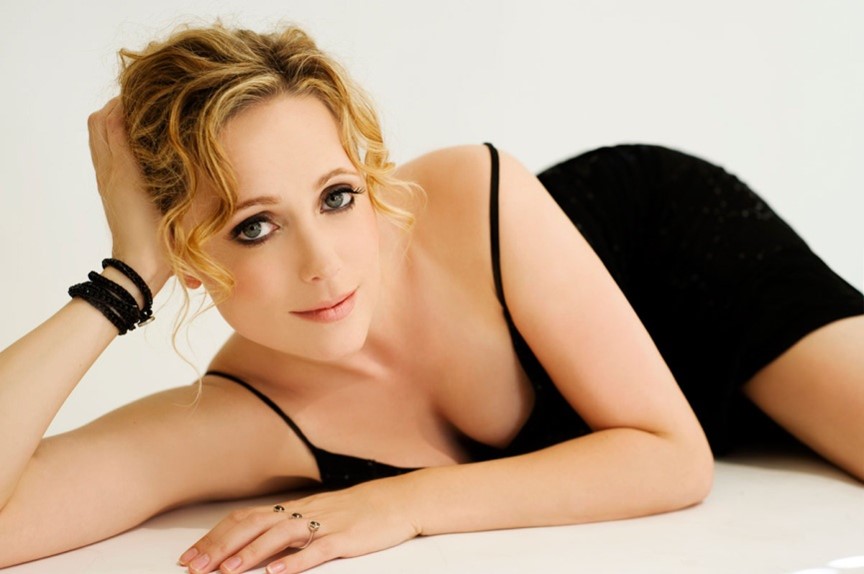 Annie Tedesco – Bella and the Bulldogs (2015)
Ah, a Hang Time for the modern age. This show about Bella, a cheerleader who becomes the quarterback of an all-male football team. Bella's mom, however, is the true MVP, as she's absolutely stunning. She looks like that older girl in school who used to convince you to skip class with her to go smoke.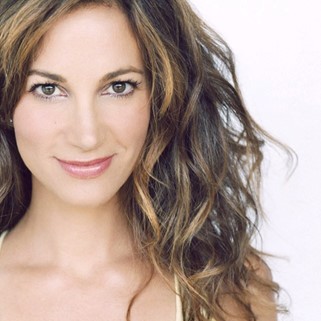 Jama Williamson – School of Rock (2015)
Bringing up the rear, I kinda cheated. You see, Williamson's character isn't a mom, per se, but rather a parental figure in a show that lacks those. This show is based on the Jack Black movie of the same name, and Williamson is filling Joan Cusack's role as the principal. Well, I had a weird thing for Cusack, and I've got a major thing for Williamson. You probably know her best from Parks & Recreation, but she can hold me after class anytime!
So, that's how I spend my free time: ogling the moms of tween TV. Sure, you probably have less respect for me, but I know some of y'all are checking your onscreen channel guide right now to find out when some of these lovely ladies will next be on your TV. And, after you've read this post, I know you've got to have a favorite. Let us know down in the comments!
Be sure to follow @westweekever on Twitter for the latest site news and updates!