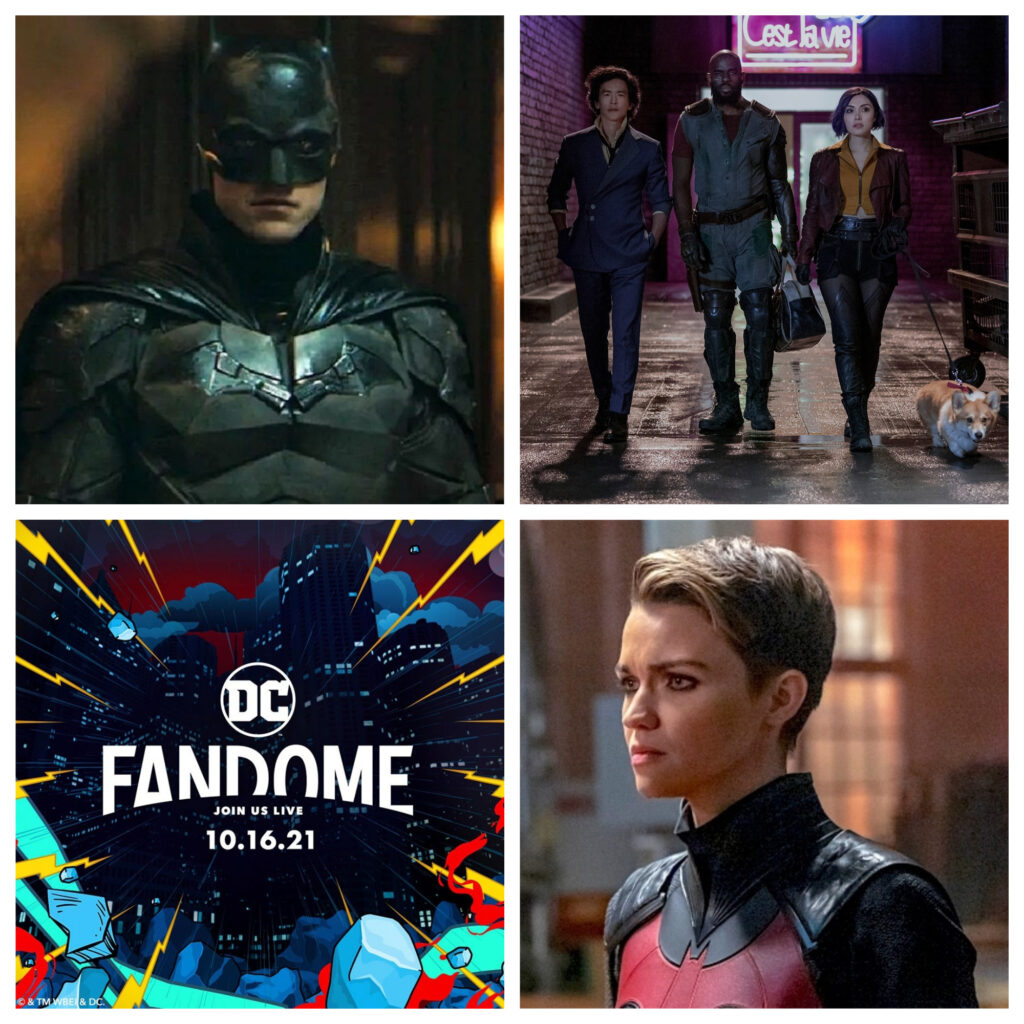 If this were a Friends episode, it'd be called "The One With All The Trailers".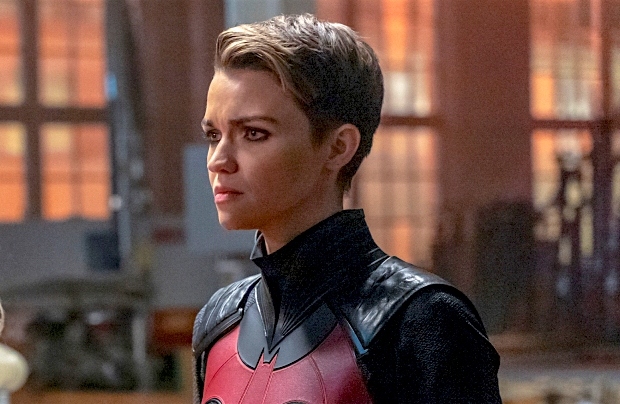 Before we get to all that, though, I guess we should discuss the Ruby Rose Batwoman drama. If you're not in-the-know, The CW has a rather poorly received Batwoman series as part of their slate of DC Comics-based shows. When it debuted, Ruby Rose was cast in the lead role, but that would only last for a season. Once the show was renewed, it was announced that Rose would not be returning in the lead role. How does a show recast its lead?! Well, rather messily, as we would discover. Soon it was announced that Javicia Leslie would be the new lead, portraying a new character to take up the Batwoman mantle. There were reports that Rose had been a diva on set, and was generally hard to work with. She was also injured on set, and not used to the demands put on the lead of a show. From her perspective, she was forced out.
Over time, the general message The CW and Warner Bros put out was that Rose really didn't want to do the work, and was let go. See, this is what's confusing, as her willingness to work can be evidenced simply by walking through the Walmart physical media aisle, as she's in every direct to DVD movie from the past year. Baby got bills to pay! This week, Rose decided to put her further spin on the situation, launching accusations at WB exec Peter Roth, costar Dougray Scott and more. Warner Bros could have just let it go, but instead released a statement calling Rose's account "revisionist history", and that she'd been fired after multiple complaints about workplace behavior. Something tells me we haven't heard the last of this whole situation!
Trailer Park

Uncharted
Yeah, the entire trailer, all I could think was "When does he put on the suit?" and "USE YOUR WEB SHOOTERS!" I think it's clear that I'll never see Tom Holland as anything other than Peter Parker at this point. And I still haven't decided how I feel about Mark Walhberg. I never played the video games, so I have no real affinity for the franchise. I don't really see myself watching this until it ends up on FX in about a year.

Red Notice
Did they go with "red notice" because "burn notice" was already taken? I mean, they seem like the same thing. Former spy is disavowed by agency, yadda yadda. Anyway, this looks like such a paint-by-numbers movie, for folks who want to know exactly what they're getting. It's Dwayne Johnson being Dwayne Johnson, Ryan Reynolds being Ryan Reynolds, and Gal Gadot being Gal Gadot. Now, I like those things, but nobody is doing any heavy lifting here. The only thing this movie has going for it is it's on Netflix, meaning I don't have to leave home to watch it.

The Batman
If you know me, you know that I LOVE Batman. That said, this trailer did NOTHING for me. There are folks out there who were blown away by it, and I have to wonder if they watched a different trailer than I did. Maybe I'm just tired of Cinematic Batman, as I don't really see them doing anything NEW with him. I mean, the car is cool, but that's about it. Pattinson didn't move the needle for me here, and while I get tired of The Joker being used too much, it's gonna take more than Penguin and The Riddler to exactly get me excited. Sure, I'll watch it, but I'm not clamoring for it.

Ambulance
I was actually intrigued by this one. I'm not a Michael Bay devotee, but I kinda respect the guy for what he can pull off. He makes movies for our inner 12 year old. This one feels almost like he's trying to have a message, and I'm not quite sure how it's gonna land. A former soldier robs a bank to get his wife a needed surgery, but ends up wounding a cop. He, then, has to help save the cop's life, while on the run from the authorities in an ambulance. What does it say about our government that they didn't take care of one of their own? What does the movie have to say about cops? So many potential questions here, and I'm sure NONE of them will be answered satisfactorily. These aren't the heady topics you go to a 12 year old to discuss. Still, it looks like it'll keep you on the edge of your seat, and I appreciate the gambling debt that Jake Gyllenhaal must surely have, explaining why he'd take this role. This is the kind of movie I won't go see, but I'll pick up when I find it at the thrift store in about 2 years.

Head of the Class (HBO Max)
Yes, I know everything old is new again, but who felt this was a good property to bring back? I mean, I kinda get it. On paper, it makes sense. If you don't remember the original, Head of the Class was a late 80s ABC sitcom about a group of kids in the Individualized Honors Program (IHP) at Millard Fillmore High in NYC. As gifted kids, they were all so driven about academics, but they lacked emotional intelligence. That's where their new teacher, Mr. Moore, came in, as he was something of a failed actor who wanted to teach them that there was more to life than just books. At least, that's what I gleaned from the Wikipedia page. I'll be honest – I watched every episode of that show, and I don't remember that being the focus. Maybe I was too young to grasp that, kinda like how I was much older when I realized Jack on Three's Company had told the Ropers he was gay in order to live with Janet and Chrissy. Out of that whole series, I mostly remember the episodes where the class went to the Soviet Union, and were planning to make a fortune selling Beatles tapes and American blue jeans. If the show has any legacy at all, it's that it gave the world Dan Schneider, who would singlehandedly prop up Nickelodeon for about 20 years until his foot fetish allegations would bring him tumbling down, and Brian Robbins, who is now the head of Paramount. Anyway, back to this trailer. In the words of Jay "The Critic" Sherman, "It stinks!" The original "concept" works, as today's kids are having to grow up too fast – especially the smart ones. Typically I love a good tween/teen sitcom, but this doesn't look fun, cute, or charming. And they brought back Robin Givens as the link to the old show, when her Darlene was probably the WORST character?! Considering I never went back to the Punky Brewster revival, and I LIKED it, I don't see myself getting past the pilot here.

Animaniacs Season 2 (Hulu)
What happened here? This show used to be SMART. I don't think I laughed once in this trailer. Did anyone watch the first Hulu season? I haven't exactly heard great things about it, either. Someone, PLEASE convince me this show is worth checking out, because right now I'm not seeing it.

Cowboy Bebop (Netflix)
Confession Time: I never finished Cowboy Bebop. Well, let me clarify: I've seen most of the episodes that "matter", but I never sat down and watched it straight through, from beginning to end, and I've never watched the movie. My friend Eric and I have been planning a day-long Bebopathon since 2003, but wives and kids have sort of put the kibosh on that. So, I do really like the franchise, and I don't think it NEEDS the live action treatment. Then I saw this teaser, and I doubled down on that belief. Yes, it's clever what they do with the frames here, but – and folks are gonna hate me for this – it just looks like a fan film with a big budget. It reminds me of when Playstation Network did Bendis's Powers series. I can tell it means well, but I'm just not really feeling it.
Things You Might Have Missed This Week
Kanye Omari West is no more! No, he wasn't defeated, but rather he has legally changed his name to simply "Ye"
Disney has delayed basically the rest of Phase 4 of the MCU, which is fine because I wasn't really looking forward to most of those movies anyway…
FX has canceled Y: The Last Man before the first season even finished! Apparently they didn't want to extend the contract options on the stars, which had already been extended due to COVID delays.
The future of the Deadpool film franchise is in question, as Ryan Reynolds announced he's taking a sabbatical from filmmaking after he finishes filming Spirited with Will Ferrell
After the hullabaloo surrounding his bisexual son, it was another rough week for Superman, as patriots railed against his updated motto, where he now fights for "Truth, Justice, and a Better Tomorrow". Folks out there may recall that it used to be "Truth, Justice, and the American Way".
After a decade of having its potential squandered on Nickelodeon, the Power Rangers franchise is moving to its new exclusive home at Netflix when Power Rangers: Dino Fury's second season premieres there in April. And I look forward to Netflix squandering its potential and then canceling it after 3 seasons.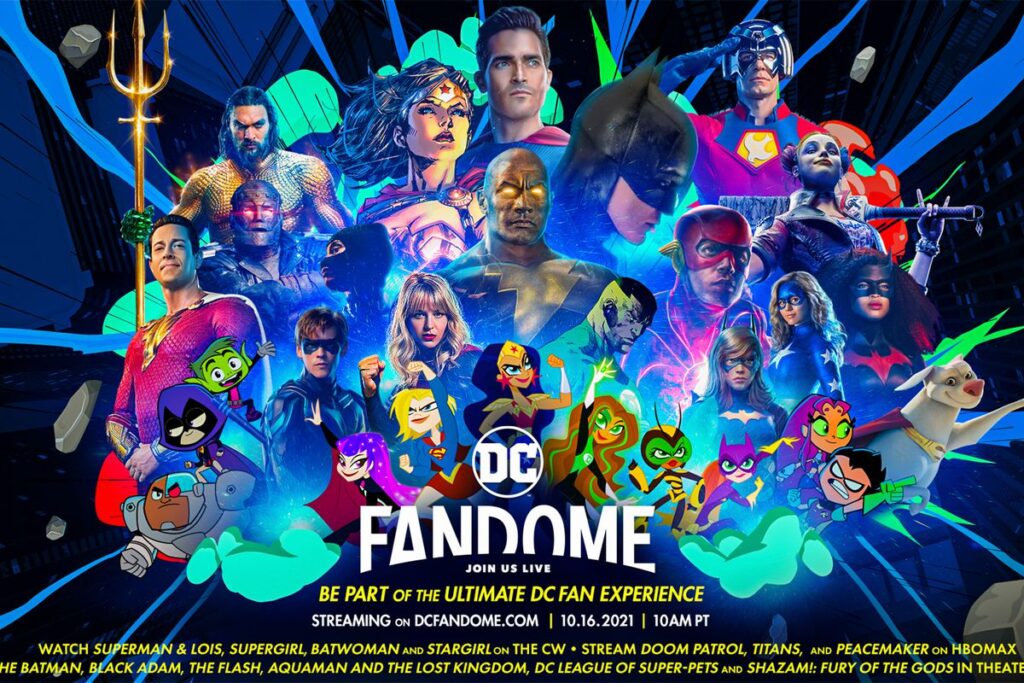 Nothing really blew my socks off this week, but it does appear that DC FanDome was a success.
If you're not familiar, Warner Bros and DC Comics created DC FanDome as their own global Comic-Con-like virtual fan experience in response to SDCC 2020 begin cancelled due to COVID concerns. It's a day-long affair, with livestreamed panels, interviews with DC show/movie cast members, and announcements of future projects. It's the comic con experience, right in your home!
During its initial rollout last year, it was watched by a reported 22 million people. Well, this year they TRIPLED those numbers, with 66 million people tuning in. Not only did they debut trailers for The Batman and the Peacemaker HBO Max series, but they also showed teaser footage of The Flash, Black Adam, and more. If you're a DC fan, there was bound to be something offered to excite you. Considering it seems like we're always living in a Marvel-centric society, it's nice to see DC get some shine every now and then. So, for that, DC FanDome had the West Week Ever.