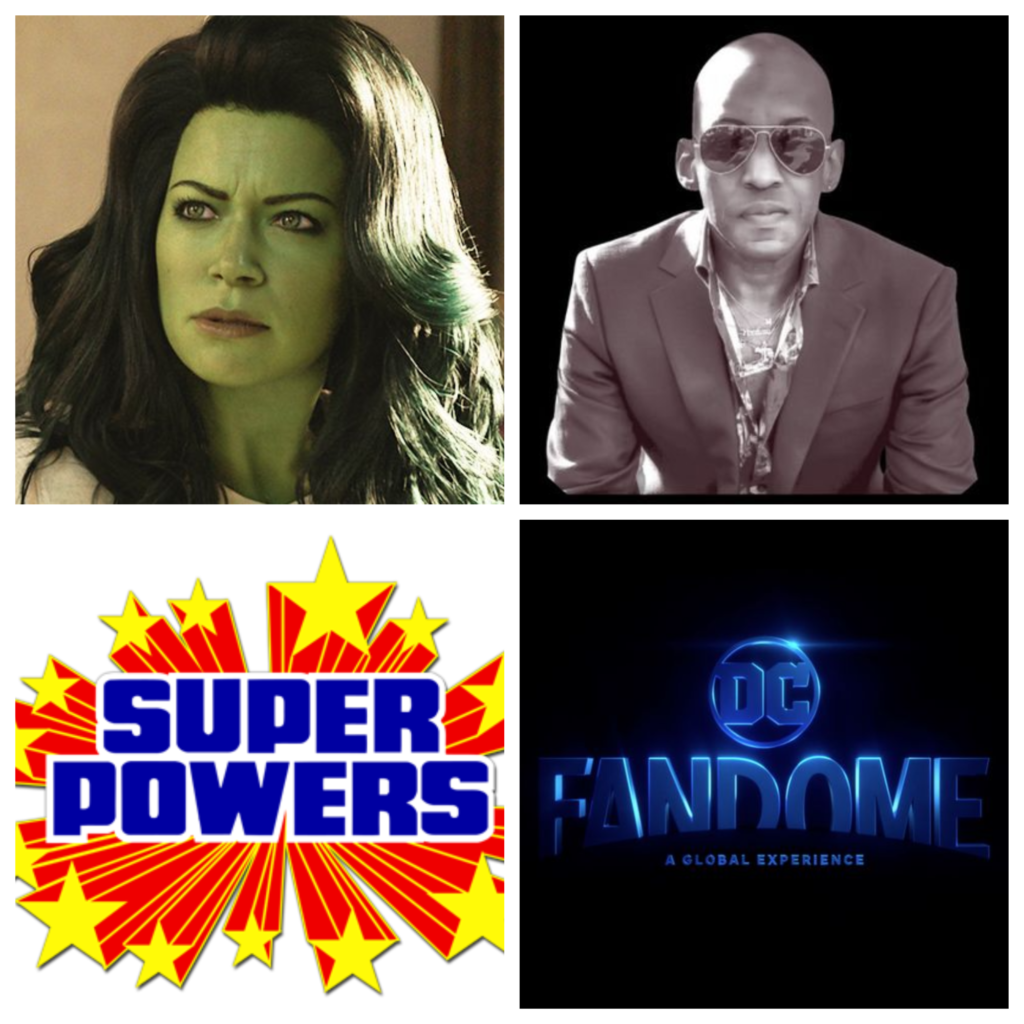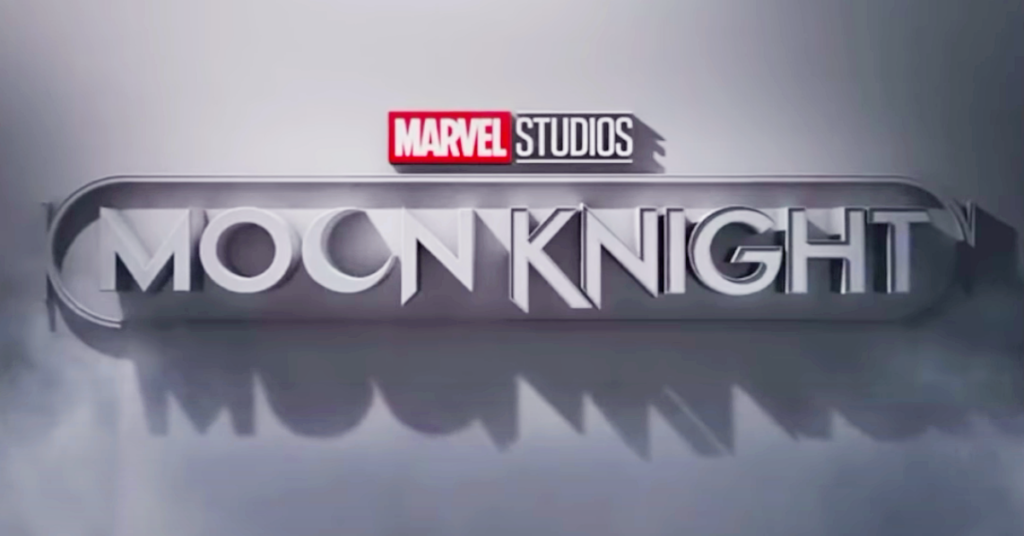 So I finally got back into my Disney+ account, and was able to finish Moon Knight. At the end of the day, I enjoyed it. It could have easily been a 2.5 hr movie instead of all those episodes, but we did get a chance to see Oscar Isaac act his ass off. I still don't think it added much to the grand tapestry of the Marvel Cinematic Universe, but I guess not everything has to connect to other parts of that universe. It's just that the whole premise of the MCU was built on the "It's All Connected" mentality, so we've come to expect an infusion of ideas that relate to what has come before, or at least sets up what will come later. It did set up some understanding of the afterlife, or should I say afterlives, in the MCU, which would later sort of help things out in Thor: Love & Thunder.
I think I've said before that I don't know much about Moon Knight and, until fairly recently, pretty much just considered him to be Albino Batman. That estimation couldn't be further from the truth, even though Moon Knight creator Doug Moench worked on both characters. Having watched the series, however, I can't say that I'm left with a better understanding of the character. He's still quite the mystery to me, and it's not really clear which comics to seek out to learn more. I know that the Mr. Knight persona is from the Warren Ellis run on the character, but it also seems like the psychological aspect of the multiple personalities is a fairly recent addition to the character. When I was reading the free digital comics that Marvel was posting to their site with every episode, the decision to be Jake Lockley/Marc Spector/Steven Grant was a conscious *choice*, as each had their own strengths and weaknesses. Lockley was the man on the street, Spector was the mercenary, and Grant was the millionaire who funded their Moon Knight endeavors. Each identity had a purpose, and was chosen when needed. In the show, however, they are less identities, but rather personalities, all at war within Moon Knight's psyche. At least, that's how I interpreted it. Anyway, I enjoyed the show, and I'd like to see more, but I'd also like to see Moon Knight more entrenched in the MCU that has been established.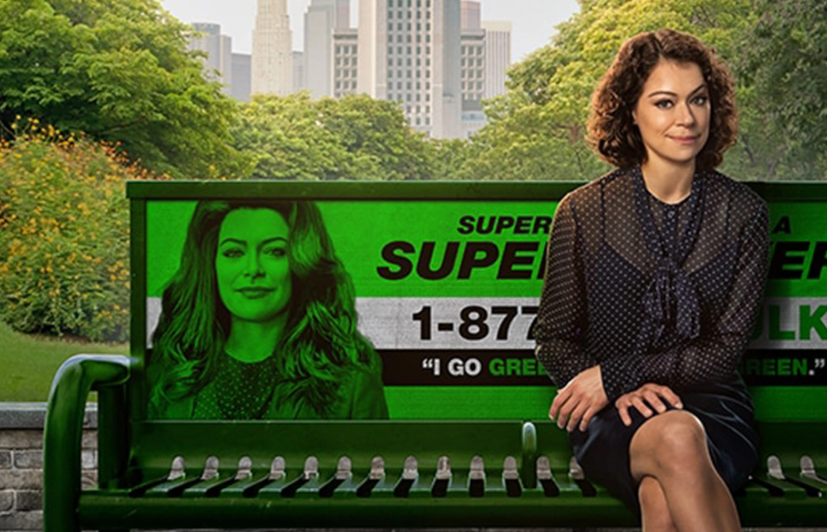 I'm sort of hopping around the Disney+ shows, as I still haven't seen Loki, What It?, or Ms. Marvel. I HAD to watch She-Hulk: Attorney At Law, though, as I've long been a big fan of the character – especially the Slott/David runs on which the series is based. I know this has been a somewhat controversial entry to the MCU, as the CGI we initially saw didn't really "cut the mustard", and then there were reports of how Disney mistreats its VFX artists to work on tight deadlines. Add in the fact that there is a growing contingent of fans who see this show as another example of Marvel's "MSheU agenda", where they claim that the company is empowering the female heroes at the expense of the original male heroes. Jane Foster as Mighty Thor, Kate Bishop as Hawkeye, Jennifer Walters as She-Hulk – all could be seen as examples of this. Frankly, I don't really see it. I can see where these folks are coming from, but I feel it's less of an "agenda", and more of Marvel having to work with the ingredients it has.
I mean, let's go back to the origins of the MCU. This film universe was built on the backs of C-list heroes, as the bigger players' film rights had already been purchased by other studios. If you're not a comic fan, then you probably don't realize that Iron Man, Captain America, The Avengers – these were not top selling books at the time. Hell, just 12 years prior to Iron Man's theatrical release, Marvel had farmed those titles out to Image Comics creators to try to drum up interest in them (during Heroes Reborn). The MCU has been a boon for those characters' popularity, but as deals and contracts end, and some characters are now off the board, Marvel has to figure out what comes next. Meanwhile, they have to figure out how to integrate the former big players who have come in from the cold (namely X-Men and the Fantastic Four). I don't see the female heroes as gimmicky replacements, but rather helping along the natural evolution to the next stage of things.
Anyway, back to She-Hulk. I really like it. I love that she's breaking the fourth wall, like in the comics, and it's a light, comedic show. While it does have a bunch of Easter eggs for eagle-eyed fans, it's not so concerned with seeding things for the future enough to make the references heavy-handed. I do, however, still find the CGI to be jarring. She-Hulk vacillates between looking like Shrek to moving like a Playstation 2 character. There's just something off about the motion capture being used. I almost wish they'd just hired problematic Gina Carano and painted her green, but I know we don't do Hulk like they did Hulk in the 70s. It's great seeing characters from the comic, like Pug and Mallory Book, and it's making me want to go back an re-read that run. Anyway, like all MCU projects, this won't be everyone, but it's certainly for me, so I'll be sticking with it.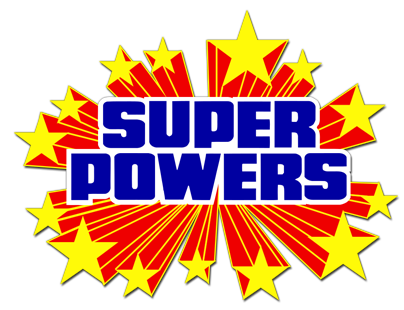 One of the earliest toy lines that I remember absolutely loving was Kenner's Super Powers line. I distinctly remember begging my mother for a Super Powers Batman at the local People's Drug (now CVS) when I was 4, and that began my lifelong love affair with Batman. I would later get the Joker and Penguin from that line, as well as the Batmobile and Delta Probe One vehicles. Those toys went THROUGH IT! I'm talking rode hard and put away wet! I've since replaced them with nicer, more intact versions, but imagine my surprise when I saw that Todd McFarlane would be revisiting the line with new molds. Currently available at Walmart, you can get Batman, Superman, Darkseid, and Green Lantern (with more to come soon).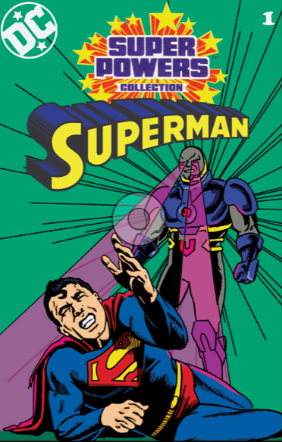 One of the things that made the original Super Powers toys special, however, was that they came with a mini-comic. In fact, many toys of the 80s were no stranger to minicomics, like Masters of the Universe. When Mattel brought out the Masters of the Universe Origins line, they tried to repeat the mini-comic concept, even if it was more like a Chick Tract than what we'd gotten in the past. McFarlane, however, didn't even try. That's why it was awesome that my pal Carlin Trammel, formerly of the Nerd Lunch Podcast, and his friend Bill Wiist got together and created a FREE mini-comic for the new line. It's currently hosted at the Action Figure Insider website, complete with instructions on how to assemble it into a classic Super Powers mini-comic. This was a really cool idea, and it's awesome that they thought to do it. If you love 80s DC, Super Powers, Superman, or just comics in general, go check it out!
Things You Might Have Missed This Week
There will be no more cruisin' down the backroads, as Florida Georgia Line performed their final concert before embarking on solo careers.
Following his firing, and subsequent use of stand-ins for filming, it was announced that Jeff Garlin's Murray Goldberg will be killed off next season on The Goldbergs.
In a cost-cutting move, it is rumored that NBC is considering doing away with programming during the 10 PM hour, and giving that time back to the affiliates. This is similar to that period when Conan hosted The Tonight Show, but Jay Leno refused to quit and was given his own show at 10 PM.
It was announced that Ben Kingsley's Trevor Slattery/"Fake Mandarin" character would be returning to the MCU in a Wonder Man series for Disney+.
Alex Moffat, Melissa Villaseñor, and Aristotle Athari are leaving Saturday Night Live before season 48 begins later this month.
On the latest stop on their "Fuck It" promotional tour, Warner Bros and DC announced there would be no multimedia DCFanDome event this year. Honestly, this choice makes sense, because they have nothing to show (with their major films being delayed) and it's kind of a waste of resources. It was great during the pandemic, but things are back to "normal" now.
It's not all bad news for WB/DC, though, as they announced the Harley Quinn animated series has been renewed for a fourth season.
Michael Fishman was told he would not be returning to The Conners as DJ Conner – the character he's portrayed since the second episode of Roseanne. This marks the 2nd Roseanne son to be written out of the series.
Twitter appears to finally be introducing an Edit button for tweets. If you don't see why that's a horrible idea, then you haven't been paying attention to Twitter the past few years. This is gonna take gaslighting to a whole new level.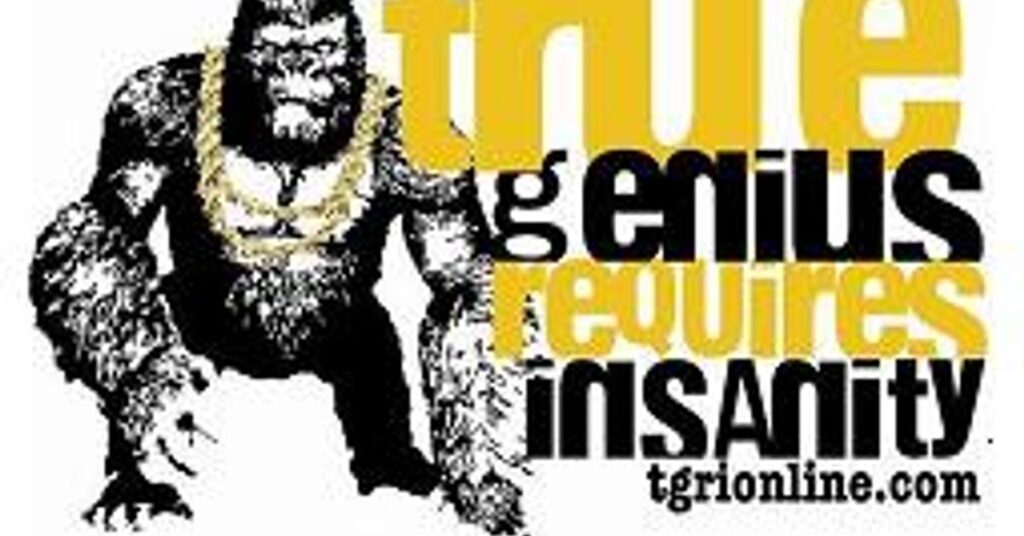 They say "Never forget where you came from", and that's been the case with me when it comes to podcasts. I've guested on nearly 100 episodes of various podcasts, but my very first podcast appearance was on my good friend Marcus K Dowling's True Genius Requires Insanity podcast, where we discussed pop music of the time. At the time, Marcus was a jack of all musical trades, writing for various publications about the music scene here in DC. What a lot of folks didn't realize was when he wasn't telling the world about Moombahton and other forms of EDM, Marcus was a weekend road warrior independent wrestling manager, whose heart belonged to country music. Hell, he even named his car "Bocephus". That's why it came as no surprise to me when he ended up as the Nashville Country Music Reporter for The Tennessean. You hop on IG, and see him rubbing elbows on red carpets with Darius Rucker and Dierks Bentley. Oh, did I mention that Marcus is Black? 'Cause that's a big piece of the puzzle, and makes this all the more amazing to me.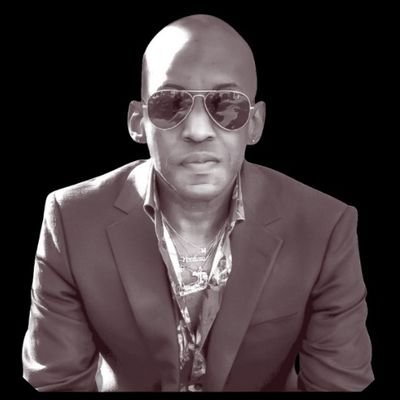 Marcus and I met almost 20 years ago, when we were both slaving away in the world of commercial real estate. I won't name the company, but let's just say I wince every time I see Jeff Goldblum on a commercial. He was spending his weekends, throwing his back out being thrown through tables, and I never could have imagined he'd be where he is now. The culmination of his journey, however, came this week when he was the guest on Bobby Bones's Bobbycast podcast. You know Bobby Bones. Even if you don't know him as the biggest personality in country radio, you probably recognize him from his time as a mentor on American Idol 2.0. Or his controversial win on Dancing with the Stars. Or his USA show Snake In The Grass. He's country's Ryan Seacrest, and one of the hardest working dudes in the industry. I don't get proud of my friends that often. It's a character flaw that I'm working on. I'm just not wired that way usually. But as I listened to the Bobbycast this week, I was beaming. That was MY friend! Talking to a dude with whom I've had a parasocial relationship through the radio for the better part of a decade. And he was dropping KNOWLEDGE. Marcus is an old soul who was simply born during the wrong era. He is right at home in the country industry, and he knows his stuff. I think that's why artists seem to respect him. I mean, he's a character, and he arrives to events flashier than some of the artists, but he manages to meet them where they are, and get honest, real answers out of them.
Marcus is out there doing big things! And there are only more big things to come. I'm sorry if I'm gushing, but this is my biggest brush with celebrity since my college drama partner ditched me to be on Road Rules. I look forward to seeing where country takes him next, and Marcus K. Dowling had the West Week Ever.
Be sure to follow @westweekever on Twitter for all the latest site news and updates!