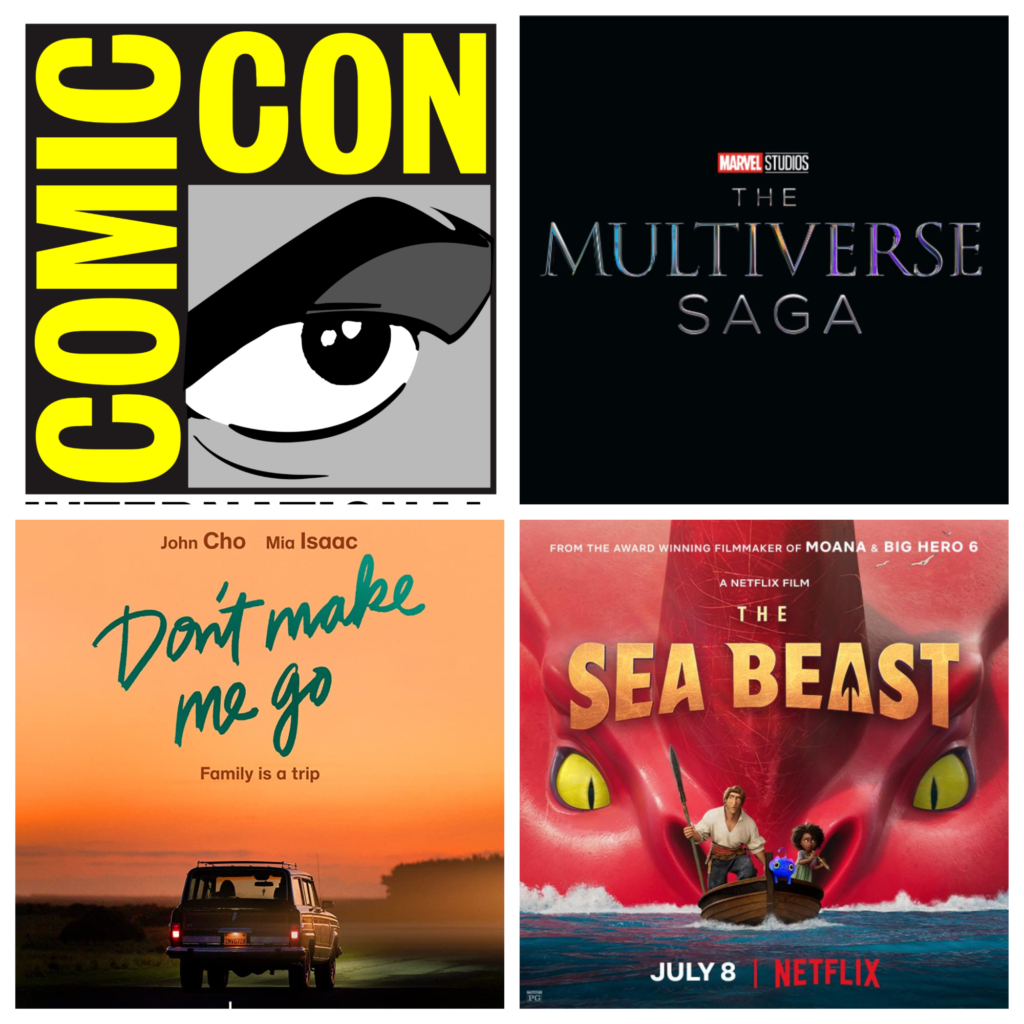 Last week I was on vacation in the Outer Banks, but it wasn't all fun in games because I was sick the entire time. No, not the 'Rona, but almost as bad. So, all I did was lie around and watch stuff. At least that gave me something to write about (cue up "Everything Is Content" song).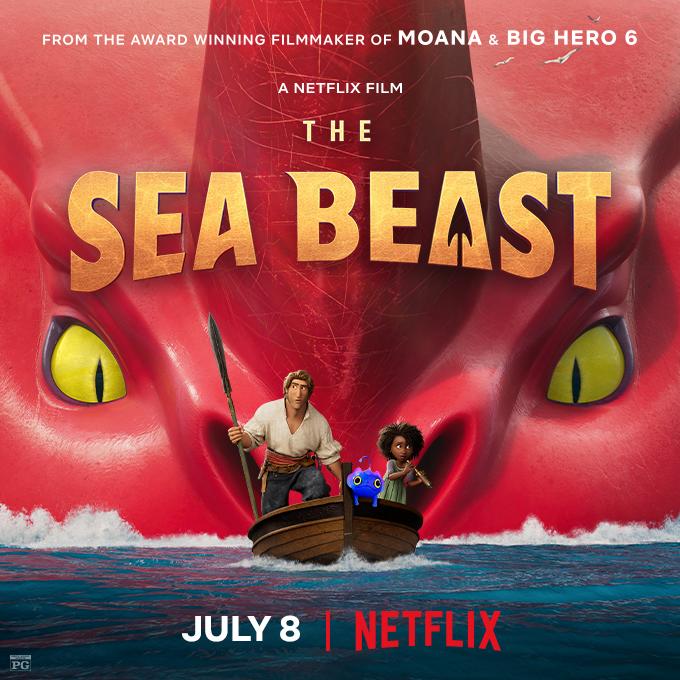 First up, I watched The Sea Beast on Netflix. I had never heard of it before my wife turned it on, but apparently my youngest had already watched it at the babysitter's. It's an animated multicultural pirate tale about The Hunters, who are sent out by the royals to kill the sea beasts that plague their land. That's how it had been for hundreds of years until a young girl shows up and starts to chip away at the legend that folks had been told.
The thing that stuck out to me was that the protagonist was a young Black girl named Maisie, and you don't typically see that in a pirate story. She's an endearing character, and you can't help but love her the minute you meet her. The film has a stellar voice cast, including Karl Urban, Dan Stevens, and Jared Harris, and the animation is gorgeous. It's nice to know folks other than Pixar are cranking out good animated stories, and it's a shame a lot of them get lost in the shuffle. So, if you're looking for a cute movie to watch with your family, definitely check out The Sea Beast.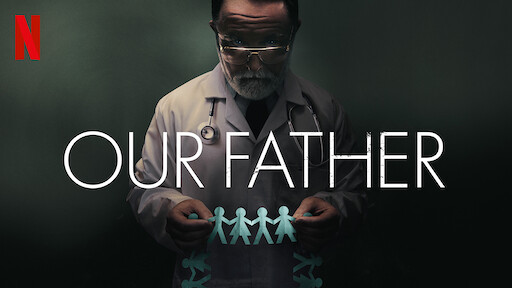 Next up, I watched a Netflix docu-drama called Our Father, about fertility doctor Donald Cline who used his own sperm samples to impregnate his patients. He had told the families that he was using volunteer sperm, and that the samples were used sparingly enough that no more than 3 children were conceived using the same donor. Well, Cline was a big fat liar, because he pulled up to self serve, and he used his own sperm much of the time. By the end of the movie, there were a reported 96 siblings (!) conceived from his sperm. The weirdest part was how Cline was just so cold and unfeeling. These offspring wanted an explanation as to why he had done it, and all he could do was quote Jeremiah 1:5: "Before I formed you in the womb I knew you". This led a few of them to believe that Cline was a member of the Quiverfull Movement, in which White families were encouraged to procreate as much as possible in order to save the White race, and that they would send those children out into the world from their "quiver", as arrows for the Lord. Crazy, crazy stuff, man. It was an interesting watch, but it leaves you unfulfilled at the end. There's more to be told of this story, but I don't know if we'll ever get the "truth".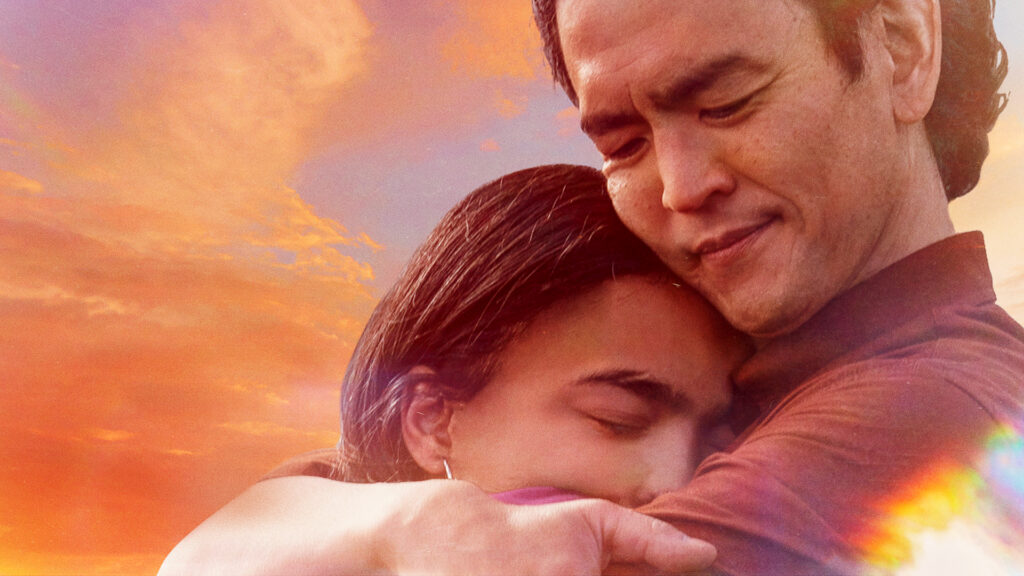 Finally, I watched a movie I told you about last time, Don't Make Me Go, which is an Amazon Prime Original starring John Cho as a father who gets some unfortunate health news, and decides to take his teenage daughter on a road trip. It's got the trappings of a "road movie", although it thankfully leaves out the trope where the characters end up in jail. When the movie starts, the narrator tells you that you're not going to like how the story ends. Based on what I've already told you, you probably think you know what that means, but you don't. And I think I have to agree with the narrator, in that I didn't particularly love the ending, but that didn't take away my enjoyment of the film as a whole. Cho is great in this role, and I'd never seen Mia Isaac in anything, and she was fantastic as the daughter. If you're looking for a nice dramedy to watch one Sunday afternoon, give it a watch and let me know what you think.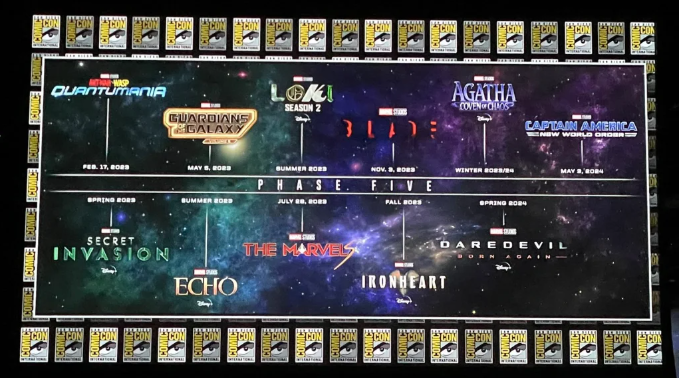 So the big news from the past week was the Marvel Hall H presentation at San Diego Comic-Con. It was here that they announced that Phase 4 of the MCU would end with November's Black Panther: Wakanda Forever, and then they proceeded to announce basically everything for Phase 5. While Phases 1-3 comprised The Infinity Saga, Phases 4-6 will comprise The Multiverse Saga. The biggest surprise, however, was that they announced the entire saga would end with 2 separate Avengers movies (keep in mind they had previously said there would be no more Avengers films after Endgame, so I don't know what you T'Challa people are so upset about considering it's clear they just say stuff to be saying it), Avengers: The Kang Dynasty and Avengers: Secret Wars. Let me just say that, while there are some intriguing projects, nothing here really WOWed me. Instead of writing a whole book about the reveals, I thought I'd rather give some quickfire thoughts on the news that came out of the panel.
Ant-Man and the Wasp: Quantumania – Hate the title, for one thing. I always enjoy the Ant-Man films, even if they feel like really good Fox movies instead of really good Marvel/Disney movies.
Secret Invasion – The concept has potential, but considering it's a Disney+ show and not its own film, it'll probably just be doing the legwork to set up another movie, a la WandaVision.
Guardians of the Galaxy Vol 3 – Interesting that they didn't mention the GOTG Holiday Special, which is slated to come out between phases (after Wakanda Forever but before Quantumania). I'm honestly more curious about that than this film.
Echo – No excitement whatsoever. They might throw in a Daredevil cameo to jazz it up, since they're using him now, but I didn't find her to be that fascinating of a character in Hawkeye.
Loki Season 2 – Never watched Season 1, so no comment.
The Marvels – Still haven't watched Ms Marvel, and I didn't love Captain Marvel, but I'm invested in the drama between Monica and Carol thanks to WandaVision, so I'm probably anticipating this more than I'm letting on.
Blade – I think I only saw the first Snipes movie, so I don't love this character as much as everyone else. It's so funny – do you realize Blade has never had a comic series that lasted longer than 12 issues? Yet he's this household name from those Snipes films. No excitement on this one from me, but I know folks are clamoring for it.
Ironheart – I LOVE Riri Williams, but I guess my excitement for this show will depend on how they handle her debut in Wakanda Forever. Plus, where's my Armor Wars series? Did this take its place?
Agatha: Coven of Chaos – I love Kathryn Hahn, and I enjoyed the Agatha character, but I can't help but feel the internet "Snakes On A Plane'd" her show into existence. Like, "Agatha All Along" hit and folks lost their minds. It has the potential to move the saga along, but it could also just end up being its own thing like Moon Knight was.
Daredevil: Born Again – Y'all gon' make me lose my mind…watching those Netflix Daredevil seasons. I know this is something of a "loose" continuation, but the completist in me demands I go back and finish what I started with those Netflix shows. No real excitement here, because it's reportedly 18 episodes, which feels like A LOT.
Captain America: New World Order – Ugh, cue the "Not MY Captain America" groans. It's already begun, as some folks just don't want to take Falcon and the Winter Soldier as gospel. I kinda get it, especially in a reality where Steve Rogers still exists, like in the comics. But, in the MCU, he gone, so get used to it. My Cap is Black, and my Maybach too…
Fantastic Four – It all comes down to the casting at this point.
Avengers: The Kang Dynasty – Was excited when I thought the Russo Bros were coming back. Then they gave the directing job to the Shang-Chi director, Destin Daniel Cretten, and my anticipation waned. I thought Shang-Chi was the middest of mid, when it had so much potential. The only thing I loved was Awkwafina, who most people loathed. So I'm clearly on the wrong side of history on that one.
Avengers: Secret Wars – It's no secret that the Russos wanna do it, so just give it to them. Do it. Do it now.
Trailer Park

Star Trek: Picard Season 3 (Paramount+, 2023)
Chills! This is what we wanted all along, and it took them 2 seasons to get here. Seriously, I know they had this 3-season story in mind, but I feel like they could have skipped straight to season 3 and everyone would have been happy. I enjoyed season 1, even if it didn't feel like Trek, but I've been dragging my feet on season 2. This, though, is the reunion we all wanted. One last trip around the galaxy with old friends. Can't wait!

She-Hulk (Disney+, August 17th)
Still not feeling it. At first, I thought I was distracted by the off-putting CGI, but it's been cleaned up and I still don't like the tone of the show. Don't get me wrong – I'm a big fan of the character and her comic series. I have all of the Slott & David runs, on which this show appears to be based. I'm not a fan bro complaining about the "MSheU". But something just feels…off. I read that they were inspired by Phoebe Waller-Bridge's Fleabag – a show I've never watched, but have been meaning to – so maybe I'm just missing something. I'm a sheep, so of course I'll watch it, but I'm not excited for it.

SHAZAM! Fury of the Gods (theaters)
Ya know, it's kind of amazing that the only character that Warner Bros has "figured out" is Captain Marvel. The first film was great and, while I wasn't exactly clamoring for this sequel, this looks fun, as well. When I say "figured out", I don't necessarily mean it's *faithful* to the source material (because I know some 50 year old dude is dying to go "Well, actually…"), but I mean they figured out how to make him fun, entertaining, and accessible – something that can't be said for the rest of the DCEU cinematic slate.

Black Panther: Wakanda Forever (theaters, November)
Ah, the one everyone's been talking about. Ya know, the #RecastTchalla folks are like the people who ask about the will at the funeral. Calm your asses down and give it some time. Seriously, we all know they'll recast eventually because no one respects the dead more than they like money. Sorry, not sorry. Plus, it's just not smart business, as there's no other hero who'd be put on the shelf permanently just because their portrayer died. Hell, Stan is gone, and they still had him open the sizzle package in Hall H at SDCC over the weekend. Let the people grieve and tell their story, and then you'll probably get what you want.
All that said, I am getting Iron Man 2 vibes from this film, just because it seems to be doing SO MUCH. We've got to deal with Chadwick/T'Challa's death, we're getting Namor, we're getting Riri Williams AND her armor. There's just a lot going on here, and as great as Coogler is, I don't know if he can satisfactorily juggle all that. Anyway, one thing I don't do anymore is play the speculation game, so I'm just gonna sit back, wait for November, and trust the process. Even if I don't agree with their choices all the time, Feige et al have a plan, and they know what they want to happen. Nothing I can do to change it, so I might as well just accept it.
Things You Might Have Missed This Week
NBC's Quantum Leap reboot is off to a great start, as the showrunner has been replaced, and it's rumored that the premiere will not be the pilot, but rather the third episode…
Like a sitcom episode where the star can't choose between 2 dates, Jeopardy! has decided to just keep Mayim Bialik and Ken Jennings as rotating hosts on a permanent basis.
Amid an investigation for sexual misconduct, 77 year-old WWE CEO and Chairman Vince McMahon announced his retirement via tweet. It wasn't supposed to end like this. He was supposed to have a heart attack during a skit, and fans were supposed to wonder if it was a shoot or a work.
If you're Black, you've no doubt heard of Pink Sauce. If you've HAD Pink Sauce, you have approximately 7 more hours to live.
I tend to have pretty strict No Death policy for this column, but they did Wally Cleaver dirty this week. First, on Tuesday, Leave It To Beaver actor Tony Dow's wife reported that he had died. All the usual outlets jumped on it. Then, hours later, she retracted the statement, saying she had been told he was dead, but he was actually still alive in hospice. All those outlets posted retractions. And then he actually died the next day. And the outlets proceeded to report his death all over again.
AMC has scrapped the previously announced plans for The Walking Dead movies focused on Rick Grimes, and will, instead, produce a 6-episode limited series focused on the characters of Rick and Michonne.
It was revealed via Instagram that Ben Affleck would be appearing in Aquaman 2.
I watched this last knight, and proceeded to order it immediately…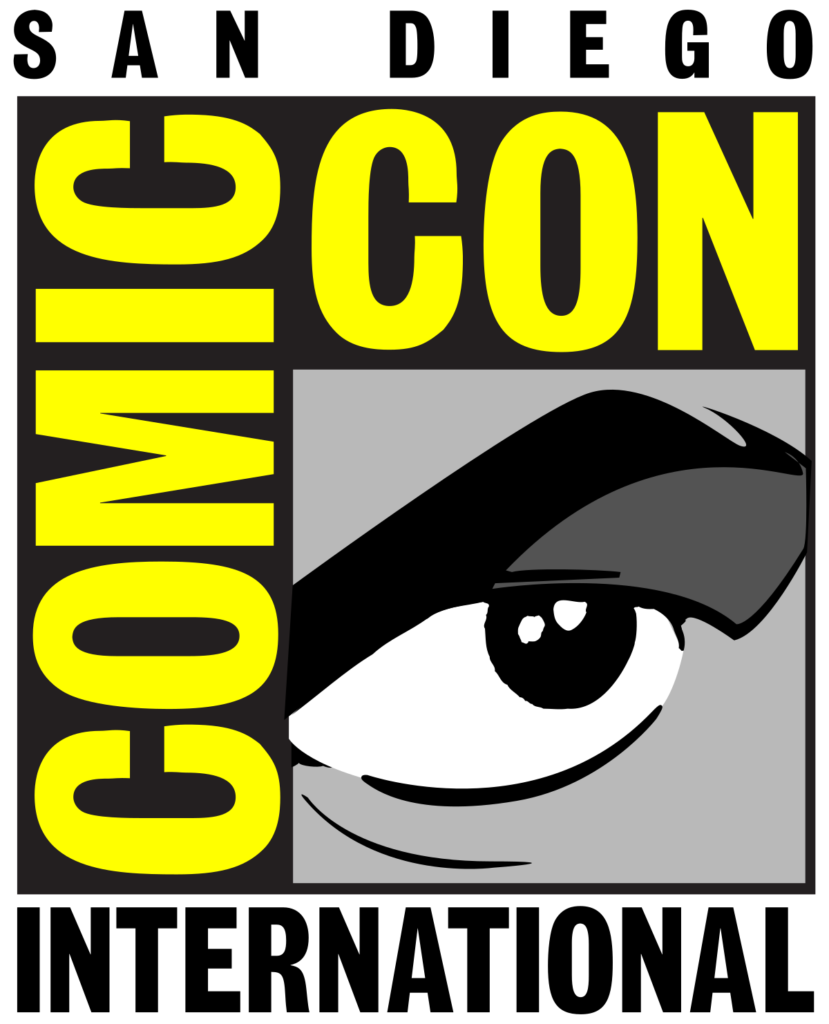 After 2 years of COVID interruptions, last weekend proved that San Diego Comic-Con is BACK, baby! All of the con staples were there, for the first time since 2019 – panels, show exclusives, Hall H reveals, CROWDS. If you're a toy fan, you were probably following @preternia and @mattguzy on Twitter for the live reveals. If you're a comic fan, I really don't know who you were following. I mean, the only real comic news I saw from the show was that the creative teams on the Power Rangers comics were changing after issue #100. And, of course, we all saw the trailers for the upcoming blockbusters, and were inundated by the blast of upcoming Marvel content. It was like COVID never happened, and things were back to "normal". I mean, we all know that's not exactly true, but it's nice to imagine sometimes. So, for being a return to the experience that fans have come to know and love, the 2022 Comic-Con International: San Diego had the West Week Ever.
Be sure to follow @westweekever on Twitter for all the latest site news and updates!