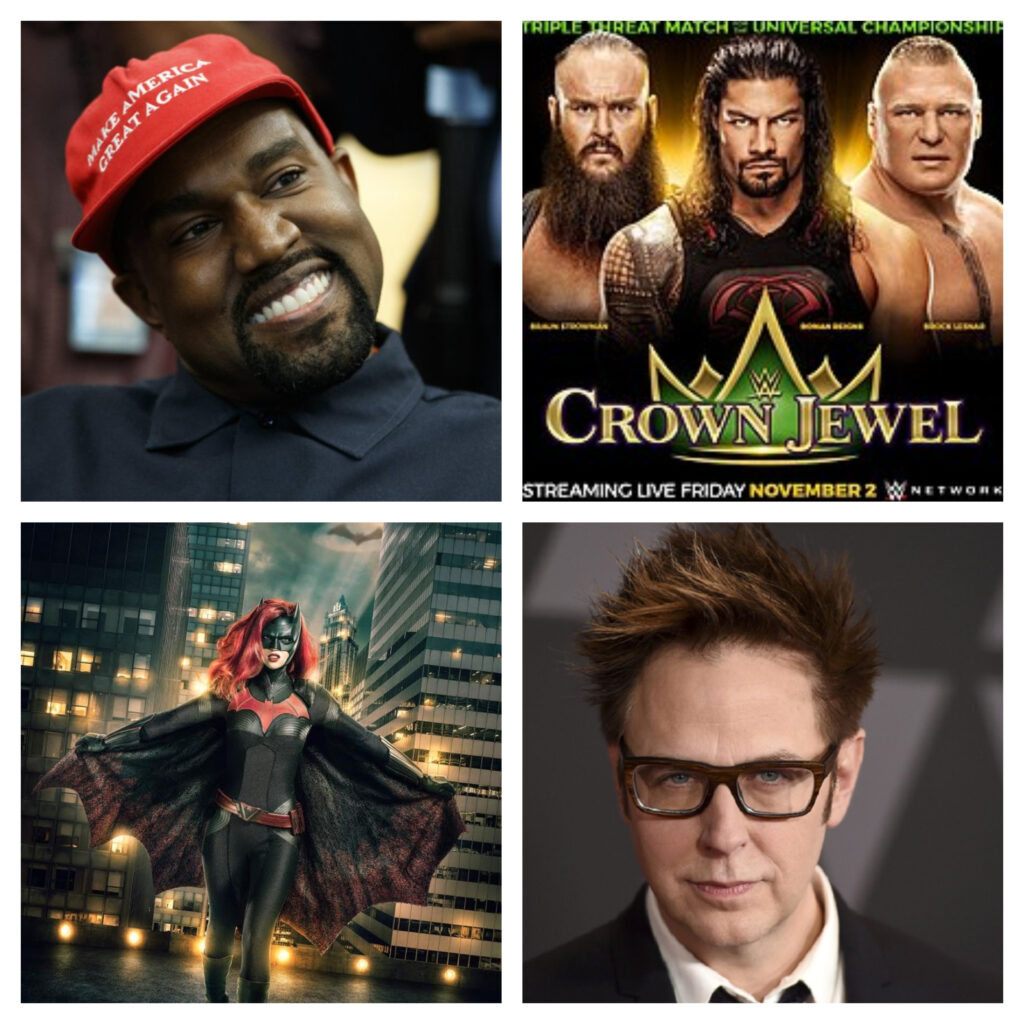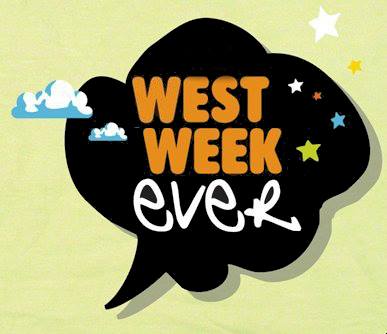 HarassmentWatch (TM)
It's everyone's favorite segment, where you find out who couldn't keep their dick in their pants this week!
James Franco – In her upcoming book, actress Busy Philipps writes that Franco physically assaulted her on the set of their TV series Freaks and Geeks. She later said that he apologized for the incident, but most of the news outlets seem to have missed that tidbit. Anyway, this is familiar territory for Franco, as around 5 women have already accused him of sexual assault. While his encounter with Philipps wasn't sexual in nature, it still goes to show how Franco views women. On a side note, who out there is gonna read a memoir by Busy Philipps? I mean, I like her and all, but I've never once thought "I'd love to know more about her life". They really will just give anyone a book deal these days…
Harvey Weinstein – A victory for Harvey? One of the six counts of sexual assault has been dropped by a NY judge. Lucia Evans alleged that Weinstein forced her to perform oral sex on him during a meeting in his office, but this accounted was disputed by a friend of Evans. The D.A.'s office says is still plans to proceed with the remaining 5 charges, however, which Weinstein has denied.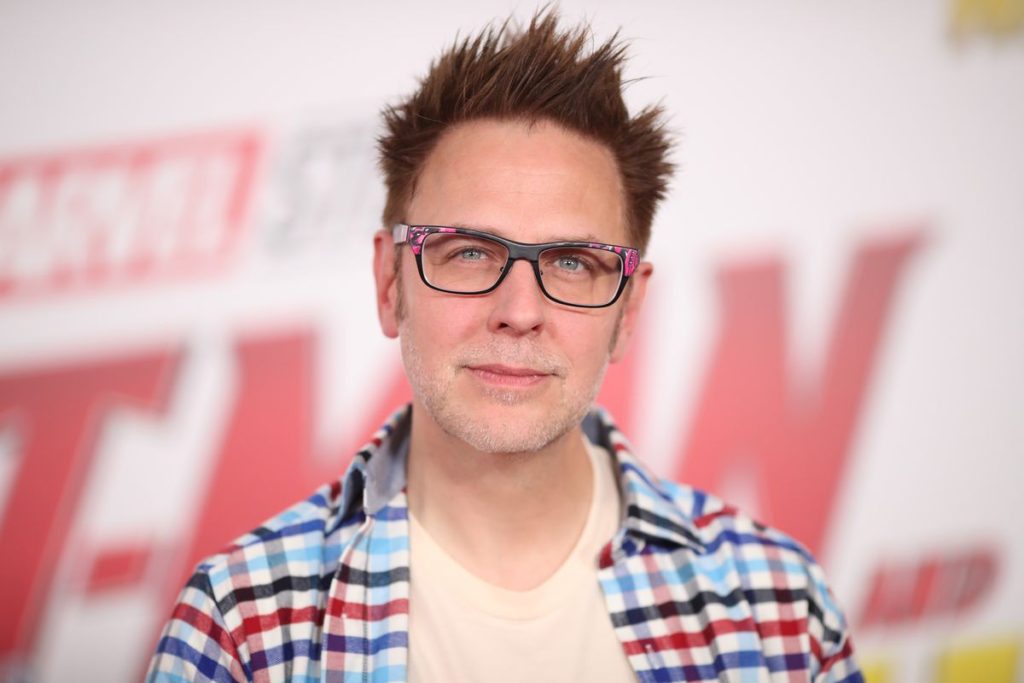 So, it was announced this week that James Gunn will possibly write and direct Suicide Squad 2, and there was much rejoicing amongst the geek set. I dunno, y'all. I'm still not on the #RehireJamesGunn train. Yeah, I know it was for stuff he did years ago, and I know he's apologized for it. Plus, I realize it was part of a biased smear campaign from the Right. Still, I've never been onboard with the whole "Well, he worked for Troma and he had to say that stuff to fit in." Plus, I would've felt better about the whole thing had he put all his cards on the table in the beginning. Instead, there were the tweets. And folks rallied and yelled "He apologized!" Then, a few weeks later, there were the pics of him as the pedophile priest at the Troma party. Eventually, I was like, "How much shit are they gonna find on you, dude?" I don't feel like his life should be ruined, but I understood Disney's business decision. Still, I don't know if it's such a major coup for Warner Bros to be getting him. It's basically damaged goods giving a 2nd chance to more damaged goods. Had he been fired from Warner Bros and picked up by Disney, THAT would've been something to cheer. This is a second chance, but it's a demotion. Even the best Suicide Squad movie is still, at the end of the day, just a Suicide Squad movie. You wanna impress me? Let him take on Superman.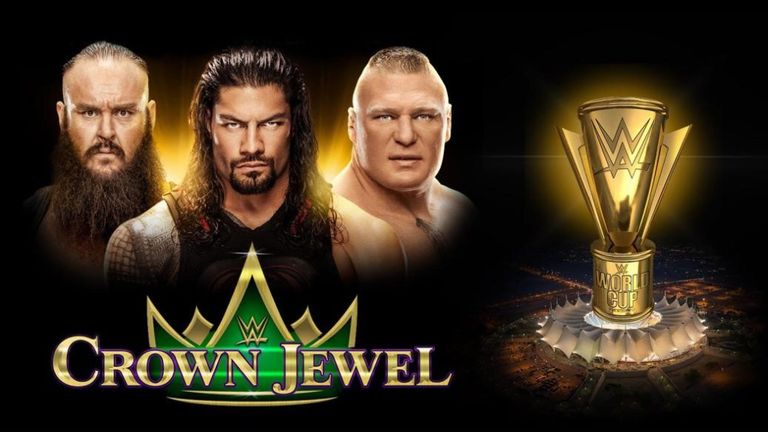 There's some shady shit going on, where the world of politics is finding itself intersecting with the world of professional wrestling. You see, Washington Post journalist Jamal Khashoggi is believed to have been murdered in the Saudi consulate in Istanbul, due to pieces he had written in opposition to the Saudi royal family. It's believed that a Saudi death squad arrived, confronted him in the consulate, murdered him, and then dismembered him in order to smuggle out his body.
Meanwhile, WWE has a lucrative, long-term deal with Saudi General Sports Authority (SGSA), and plans to hold the Crown Jewel event in Riyadh on November 2nd. Many fans already hated the Saudi deal because it messes up current storylines for the American programs, plus there are other issues. there was The Greatest Royal Rumble event held in Saudi Arabia in April, and none of the female performers were allowed to wrestle because of the Saudi views on women (though reports indicate the women were paid well to sit out the event). Now, fans believe WWE should pull out of the event since it appears the Saudi government could be behind the murder of a journalist working for an American publication.
Here's where things get interesting: Donald Trump has vowed to investigate the disappearance of Khashoggi – ya know, the same Donald Trump who calls the press the "enemy of the people". Meanwhile, he, as well as his son-in-law Jared Kushner, have a close relationship to the Saudi Royal family. You think he's really gonna lift a finger here? My friend Tarek and I used to have this joke, where if there was something we didn't want to do, we'd pretend we tried and failed and that was that. We'd just say "I tried my hardest", as that was code for "I didn't really give a shit, but isn't this a cool code we have?" That's exactly what's going to happen here. Trump's gonna "try his hardest".
Plus, let's not forget Trump's Administrator of the Small Business Administration, Linda McMahon – who also happens to be the former WWE President and CEO. Yeah, there's no way that deal's going anywhere, and there's also not going to be a thorough investigation. At least, not by the American government. I guess it'll be up to Khashoggi's journalistic colleagues to discover the truth of what happened to him.
Trailer Park

Aladdin Teaser
It's OK, I guess. Of course Will Smith gets top billing. Well, here it appears he got the ONLY billing. What else were they gonna put there, though? "Also starring the girl from that Power Rangers movie you didn't see?" I dunno, but I feel like Disney has stalled creatively. Nobody was clamoring for live action versions of their animated hits. This feels like the pre-The Little Mermaid era, when they were just re-releasing all the old shit that made them famous.  I also don't like the look of Disney's modern live action films. It's hard to explain, but they all look like they were directed by Baz Luhrmann. I didn't even post the Dumbo trailer because it looked like Moulin Rouge with an Elephant. Is Pixar the only Disney division with any creativity anymore?

Glass
Didn't we just get a new trailer for this? Was that just another teaser? When the Hell did Hollywood move to this three-trailer system? Just give me the damn movie already. Anyway, I liked Unbreakable. I liked Split. I thought I liked the idea of them in a shared universe. This isn't what I had in mind. I mean, I'll see it. I'm just not really enthralled by what they're showing me so far.

Star Trek: Discovery Season 2 (CBS All Acces)
Yeah, looks interesting. Still not subscribing to another service, though. I'll just buy it when it comes out on physical media. I mean, I own all the other Trek series, so no need of stopping now. And what is it about Anson Mount as Captain Pike that I just can't accept? Maybe it's the editing on these trailers, but he doesn't seem very commanding. Like, he seems like a caring Captain, but he also never seems like he's taking any of this seriously – almost like he's trying not to burst out into laughter. Maybe he lost his mind during all that silence on Inhumans. Anyway, the show moves to Thursdays this season, and Rebecca Romijn will star as Number One, Captain Pike's first officer.

Deadly Class (Syfy)
Based on an Image comic I've never read. Is the comic even done? Image shit never finishes these days. Anyway, it pretty much just looks like Battle Royale with White kids. Though, I guess you could say Battle Royale was just Lord of the Flies with Japanese kids. Nothing I see here really interests me, so I'm gonna count one of y'all to watch it and tell me what you thought.
Things You Might Have Missed This Week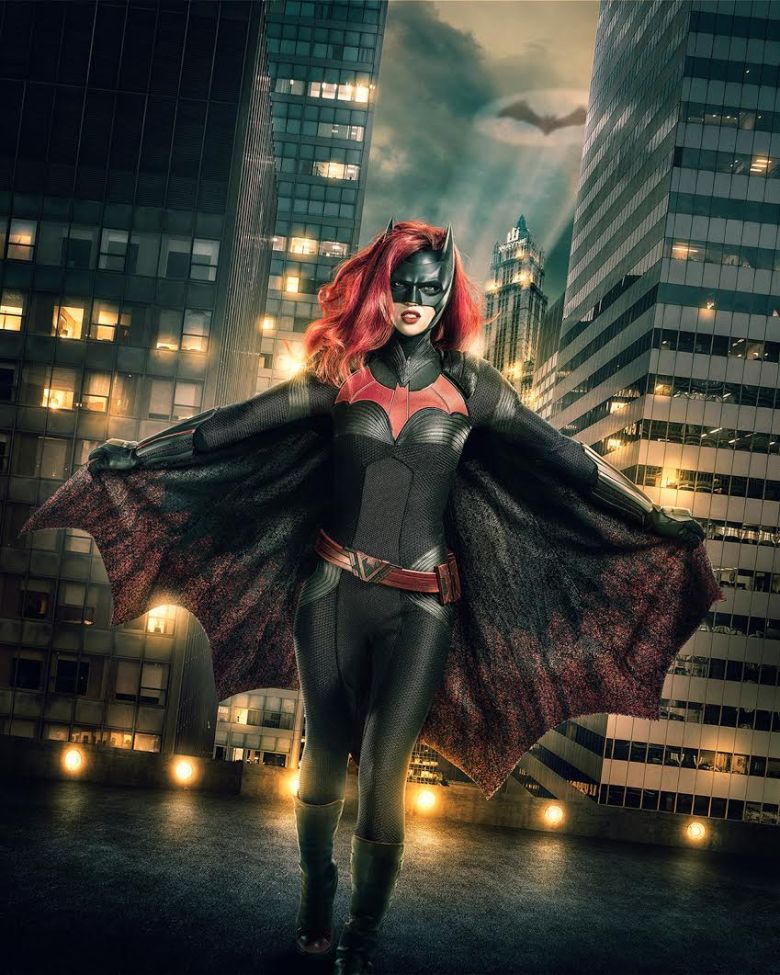 Earlier in the week, we got this pic of Ruby Rose as Batwoman in the upcoming Arrowverse "Elseworlds" crossover. I have no complaints. Except why is there a Batwoman signal? Does her world have NO Batman? Are there multiple signals? Who's providing all these spotlights? How much is the GCPD's electric bill? OK, I've got lots of questions…
While the DC shows on The CW keep reaching for the stars, Gotham, in its final season, is totally in "Fuck It" Mode. They announced that Shane West would, in fact, be playing Bane. Ya know, the guy who breaks Batman's back? The guy with the mask? PLEASE tell me he's gonna break little 14 year old Bruce's back!
I already mentioned a few weeks ago that Heidi Klum and Tim Gunn were leaving Project Runway, but now we know their replacements: model Karlie Kloss and season 4 winner Christian Soriano.
In an announcement that surprises no one, Ryan Coogler has officially signed on to write and direct Black Panther 2.
Selena Gomez has entered a treatment center for anxiety and depression. Must  be nice. The rest of us have to make do with Lexapro and Wellbutrin…
After a software bug exposed hundreds of thousands of users' data, Google announced that the Google+ social network would shut down by August 2019. I hear there are about 20 people upset about this.
He may have mastered the concepts of law & order, and the emergency services of Chicago, but Dick Wolf can't seem to nail down FBI, as the show has just experienced its 3rd showrunner change – the second in 3 months.
Because humans spend too much time asking if we could instead of if we should, a hologram of Amy Winehouse is going on a world tour next year. As someone who actually saw Amy in concert, please don't buy tickets for this.
A pilot based on DC's comic Secret Six has been ordered by CBS, which means it'll probably just end up dumped on The CW since a DC show wouldn't fit anywhere on CBS's schedule. If you didn't read it, it was basically Suicide Squad when the company wasn't using that property. So, this will just be Great Value Suicide Squad.
A Mr. Mom reboot is being developed for the Vudu service, of all places. It will follow the baby from the Michael Keaton movie, who's all grown up and is about to return to the workforce as her husband stays home with the baby. Um, why tie it to the movie? Is there some rich mythology with this family? I think folks could pretty easily pick up on the concept without making it a sequel, and there's no way in Hell they're gonna land Michael Keaton, so why do this?
ScarJo reportedly landed a $15 million payday to sign on for a solo Black Widow film, and a bunch of folks are like "It's about time!" If you ask me, it was time FIVE YEARS AGO. I don't even care about her anymore at this point. Plus, Red Sparrow basically beat them to it.
Finally bowing to the pressure, Taylor Swift decided to shake off her detractors and get political. Tay Tay upset a portion of her fanbase when she endorsed 2 TN Democratic candidates, resulting in a surge of young folks registering to vote before the deadline.
Street artist Banksy punked all the bourgeoisie when a piece of his art, "Girl with Balloon", sold at auction for $1.4 million, only for it to be fed into a built-in shredder at the time of sale.
The cognitive dissonance was wild on the Right, as Fox News couldn't understand how noted gun reform activist Jamie Lee Curtis could use a gun as her character in the upcoming Halloween. Ya know, they've kinda got a point. If she meant business, she'd just bite Michael Myers's dick off.
There was a colorism debate in the Black community when it was announced that Dwayne "The Rock" Johnson would be developing a film where he would play folk hero John Henry. "He's not dark enough!" Well, first of all, John Henry isn't real. Secondly, this is a movie being made for Netflix, where there's already a decidedly "straight to video" vibe to their "originals". The Rock will bring an audience that Calvin from House of Payne would not.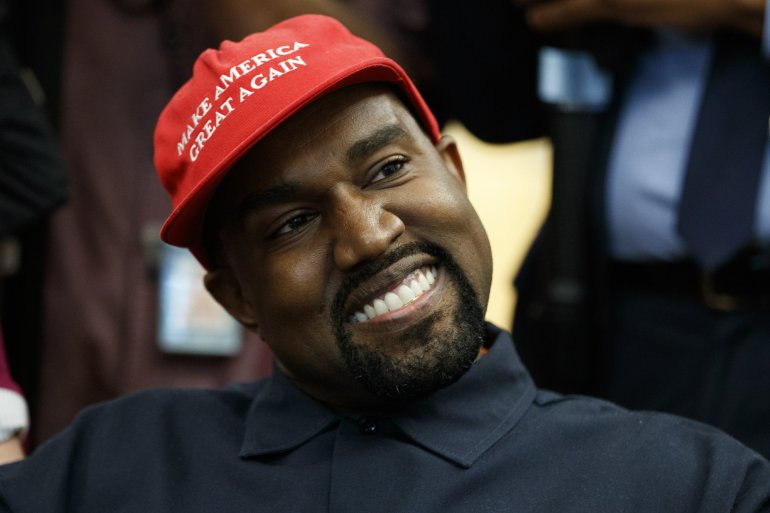 Ya know who had the West Week Ever? It wasn't even a person this week. Nope, it's a thing. Ya see, nothing had a week quite like Kanye West's Make America Great Again Hat. It was on a plane! It got to go to the White House! It even got to hug a rich White man! Sure, it probably smells like Cheez Whiz at this point, but there's no stopping it.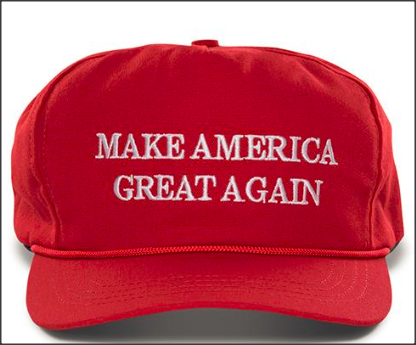 I mean, we even learned that it holds magical powers. According to Kanye, it can make you feel like Superman, and enhance your masculinity. Forget gas station sex pills and prescription antidepressants! This hat does it ALL! So, if I could tip my hat to another hat, I would, but nothing had a whirlwind week like Kanye's MAGA hat, and that's why it had the West Week Ever.