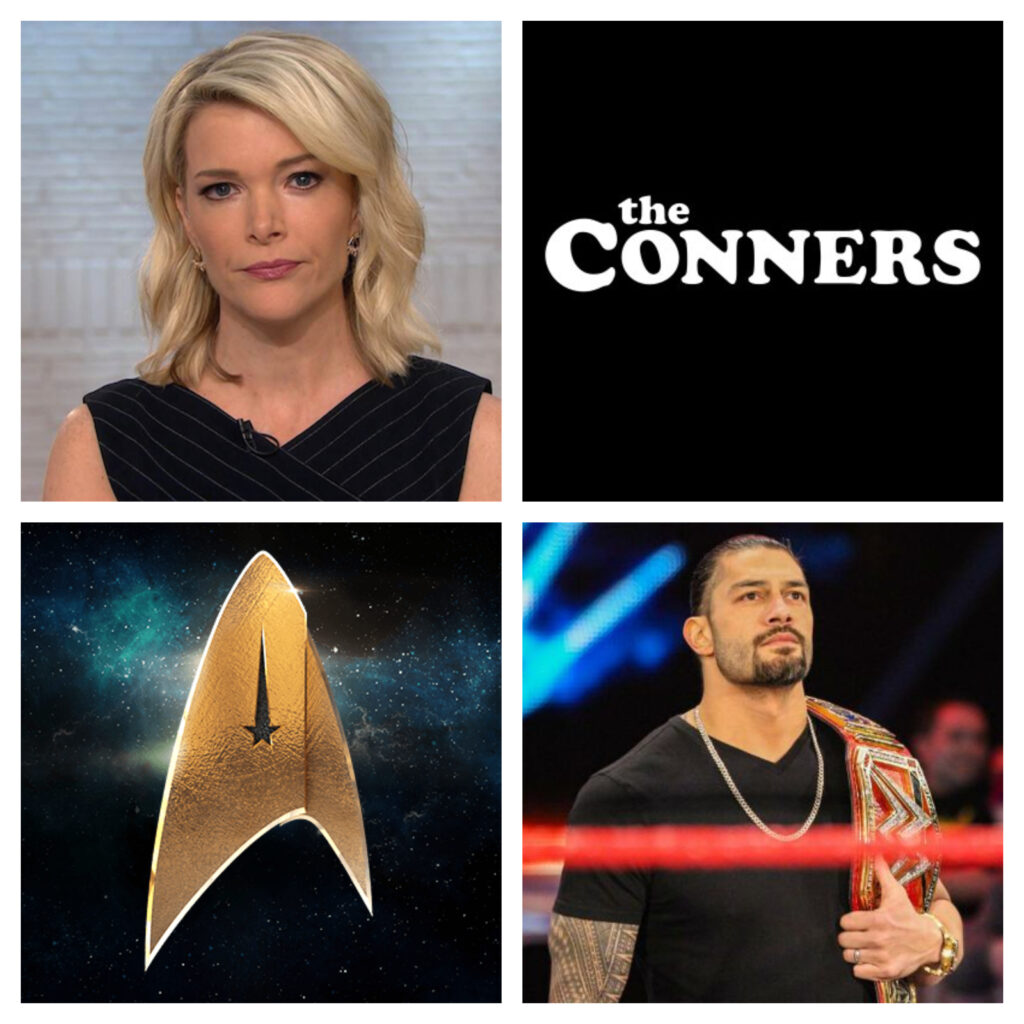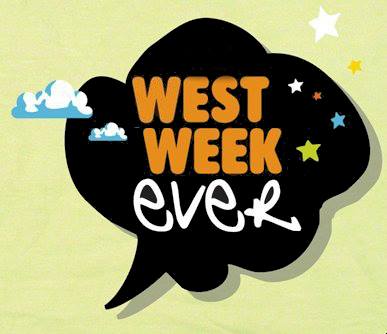 Sometimes I need to take a week off just so I can come back fired up – and I am FIRED UP this week!
Whatever happened to the days when we just let people say stupid shit and we just shook our heads and kept it moving? Yes, I'm talking about Megyn Kelly. The NBC talk show host came under fire this week, as she was discussing Halloween costumes with a panel of guests, which included Melissa Rivers and Jenna Bush Hager. Kelly was appalled by the restrictions that some universities were putting on certain Halloween costumes, such as prohibiting people from dressing as things like cowboys.
The conversation soon switched to the topic of blackface, as Kelly mentioned that you get in trouble as a White person for dressing up in blackface, but that it was seen as OK when she was younger, as long as you were dressed as a character. The panel somewhat disagreed, and Rivers pointed out that the concepts of politeness and decency seem to be missing in today's society, and that if you think you might be offending someone, then you probably are. Kelly seemed to sort of take this in stride, the segment ended, and she moved on to talk about some other morning show fluff, like "How to clean your sock drawer potpourri" or whatever. That's what you'll see in this clip:

See? Not really a huge thing. I mean, sure, Kelly was wrong, but this is the same chick who argued that Santa Claus was White (Psst! He's not real!). But you wouldn't think the situation played out like that based on every report of it on the internet. It was Racist Megyn Kelly Strikes Again! And Tone-Deaf Kelly Doesn't Understand Racism of Blackface! Um, did you watch the same clip I did?
Let's point out a few things. First of all, her audience was 'bout it 'bout it when it came to this topic. And it was a diverse audience. I'm not saying what she said was OK, but I'm saying that she was clearly among "her people". Next, I think it bears pointing out that the topic didn't really linger. In what's an 11 minute clip, the whole blackface part took up about 2.5 minutes. It's not like she dwelled on it, or even tried to argue her side too much. She evoked the image of Real Housewives of New York cast member LuAnn de Lesseps dressed in blackface as Diana Ross, and said, "I thought 'Maybe she just wanted to be Diana Ross for a day'." If you ask me, what Kelly said was ignorant, but not racist.
We live in a society that shuns ignorance. No one wants to be the one to ask the "stupid question", or admit when they don't know something. At times this coincides with some dicey topics, like race. You're not really going to get an understanding, however, unless you confront these things in conversation. We have to talk about things! Yet that's not how we live. We all pretend to know everything, since all knowledge can be found in the palm of our hand. And when someone deigns to ask a question, the impatient simply retort "Google is your friend." Great. Good talk.
Sure, racism is a by-product of ignorance, but ignorance can sometimes be innocent. Now, we can paint all sorts of things we want onto Megyn Kelly because, again, she's the chick who swore up and down that Santa Claus HAD to be White. I get it. But I'm not seeing the Evil White Media Racist here that everyone seems to want me to see. I've had a lot of opinions where I was probably on the wrong side of history, and this is just another one of them.
Now Kelly's future with NBC is in jeopardy. She had to apologize for her statements later that day, and then her words were publicly denounced by NBC News chairman Andrew Lack. Then it was reported that the cast of House of Cards pulled out of a planned appearance on her show, due to her remarks. Later on, however, House of Cards cast member Greg Kinnear (remember him?!) said that the cast was told that Kelly had jury duty, which is why the appearance was cancelled. Whatever happened, reruns have been airing instead of live episodes since the event. There are reports that Kelly had met with NBC brass recently and expressed the desire to get back to "real news" coverage, as she hasn't taken to the lighter side of morning talk. Now, however, it appears the network wants her out, and she's reportedly demanding a payout of the rest of her contract.
OK, meanwhile, Fox News just announced that their streaming service, Fox Nation, will launch November 27th. So, you mean to tell me that former Fox News darling Megyn Kelly's highly publicized NBC deal is falling apart just as Fox announces their entry into the streaming market? A streaming service that's going to need a big name to help launch it? And I'm supposed to think these are just coincidences? This is all orchestrated. Ya know how I know? Because I look at that clip, and I don't see any fireable offense taking place there. No, this is a mountain being made out of a molehill, and social media and the court of public opinion are being used to throw fuel on the fire. Someone at NBC clearly wanted her gone (word on the street is that it's Al Roker), while she needs somewhere to land when they snatch the rug out from under her. Mark my words: she's going back to Fox, and she's going to double down on her "conservative Megyn Kelly" persona. After all, the folks who were behind her sexual harassment claims at Fox are either gone and/or dead. The time is ripe for a homecoming, and she's got a lot of fuel against the Liberal Media for how she was treated during this "ordeal". Great job, Liberals: you just helped one of your greatest foes level up.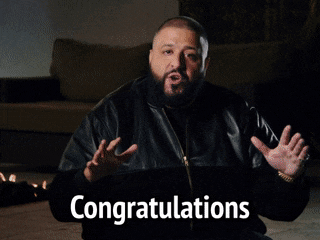 So, you got Megyn Kelly fired. Meanwhile, trans folks are potentially about to be erased, and bombs are being sent to prominent Democrats. But I'm glad to see y'all focused on the real issues…
You thought I was done? Oh, I'm just getting started!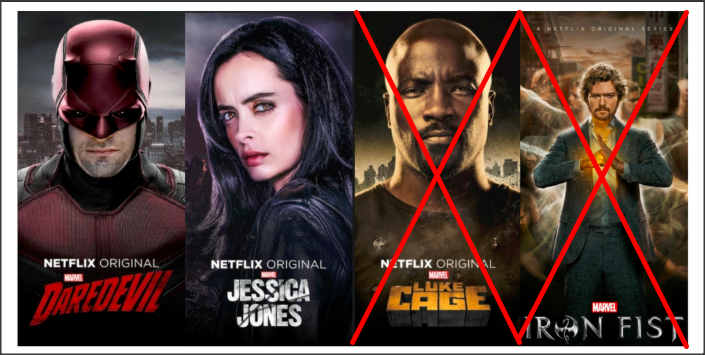 So, during my blogging break, Netflix cancelled Iron Fist, and all the folks who were like "How the fuck they gonna have a White dude as Iron Fist? They better cancel that show before it airs!" suddenly turned into "Oh Noez! How dare Netflix cancel Iron Fist?!" people. It was actually quite the thing to witness. I wish I'd kept the receipts from a year ago. Anyway, Netflix totally doubled down, and cancelled Luke Cage just a few days later. And then the armchair quarterbacks came out: "Oh, they're totally gonna make Heroes for Hire instead." Or "Disney's just gonna put them on their streaming service." I don't know about the former, but you're wrong about the latter, and here's why:
While we don't know streamer ratings, we know that pretty much everyone hated the first season of Iron Fist, while they felt Cage seasons were too long. Add in the fact that the Netflix shows are tangential, at best, to the Marvel Cinematic Universe. Disney is putting actual MCU actors on the streaming network, so I don't see them wasting their time and resources on the Great Value properties.
Next, let's look at the politics at play. The Netflix shows are produced by Marvel Television, while the Marvel Cinematic Universe films are produced by Marvel Studios. Those two divisions HATE each other. Lots of bad blood, which is why Agents of S.H.I.E.L.D. is the only show that takes place "firmly" in the universe of the films, as it was established before all the shit went down. Everything established later has been in this nebulous "Maybe it's in the MCU/maybe it's not" gray area. When the streaming service was announced, they specifically pointed out that the Marvel shows on the service would A) be entrenched in the MCU, and B ) produced by Marvel Studios (and not Marvel Television). So, long story short, the Netflix shows didn't get invited to the party because of their origin with Marvel Television. Also add in the mature nature of the Netflix shows, while it's been pretty widely reported that Disney Play won't venture past PG-13 content.
So, Iron Fist and Luke Cage may live to fight another day, but it ain't gonna be on Disney's streaming service. One theory I've heard is that they might end up on Hulu, should Netflix ever give up the rights, as Disney will be the majority shareholder of Hulu after the Fox deal closes. As with most things, however, we'll just have to wait and see.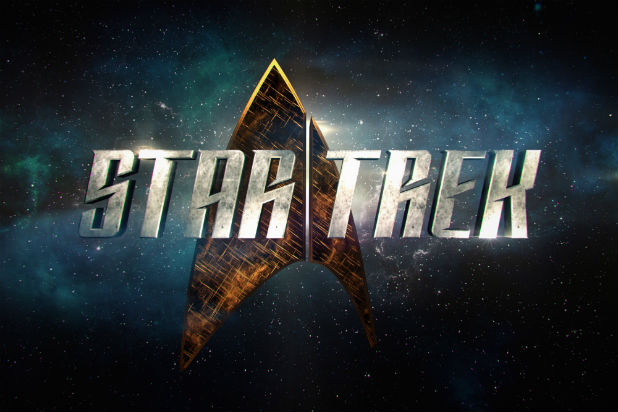 Yesterday it was announced that Rick & Morty head writer Mike McMahan has been hired to develop the animated Star Trek: Lower Decks series for CBS All Access. And I think this is a horrible idea. I know that the Trek TV franchise has been pretty dormant in recent years, but CBS All Access is wasting no time diluting the fuck out of it now. Seriously, there is an announcement of a new Trek series almost weekly, to the point that I've lost track. Right now, there's Star Trek: Discovery, Star Trek: Short Treks, Star Trek: There Are Four Lights (which is my working title for the Picard-centered show), and now there's Star Trek: Lower Decks – all for CBS All Access. There are about to be a LOT of discussions about what IS and ISN'T "Star Trek". Animated series from a Rick & Morty writer? Yeah, that ain't Trek.
I know I'm biased, but as a lifelong Trekker, I've always felt there was some pomp and ceremony to the Star Trek franchise. In a lot of ways, you could say that it's a franchise that tends to take itself too seriously. That's why I hesitate to embrace something, officially licensed, that pokes fun at that. Sure, over the years there have been fanzines and things like Star Wreck that parodied Trek, but this show, which is supposed to focus on the unnamed crewmen who help run things on an unimpressive Starfleet vessel, sounds like something in the vein of those parodies, and I think it takes away from the franchise rather than adds to it. It feels a lot like Star Trek selling out. Maybe they're trying to make it accessible to new audiences – ones who may have been put off by the "rigidity" of prior series, but I'd argue that rigidity is part of what makes Star Trek what it is.
My pal Peter pointed out that it's worth comparing how CBS is treating Trek to how Disney is treating Star Wars. At a glance, Lower Decks feels like something you'd get from the Star Wars franchise. It seems like it's in the same spirit as the Tag & Bink comic series that Dark Horse put out many moons ago. That was a comedic take on the Star Wars movies, as seen through the eyes of two Jedi in training, who kind of "Forrest Gump" their way through the important events of the original trilogy. A lot of folks liked that series, but keep in mind that it was a comic. It wasn't seen by the vast majority of Star Wars fans. So, it was treated like the niche thing it was. Lower Decks, however, is being given the same platform as the current, "core" Trek series, Discovery. If they wanted to make some web shorts or something, fine, but a full series (with a 2-season order, at that), just seems to legitimize something that shouldn't really exist.
Back to the Trek/Wars comparison, I feel like, despite the backlash to The Last Jedi, that Disney is doing it right when it comes to the Star Wars franchise, primarily because they "spread the wealth". There are the movies, but there's also the animated series on cable, there's the upcoming series for Disney Play, and other outlets. Meanwhile, CBS is blowing their entire wad on All Access. They know folks aren't shelling out a monthly fee for that Tim Meadows cop show, or that spinoff of The Good Wife. No, the ones who are subscribing are doing it, begrudgingly, for Star Trek, BUT there are a LOT of Trek fans (myself included) who can't even be swayed by that. Instead of being forced to pay for another streaming service, I'm content to just refuse to acknowledge that Discovery even really exists. And even if I acknowledge its existence, I refuse to believe it's actually contributing anything worthwhile to the mythos. I realize I could be completely wrong about that, but it's the fault of CBS for hiding it behind a paywall. The insistence on continuing to do this with this ONE particular franchise isn't going to soften my resolve, but rather just make me resent CBS even more. So, bring on your hateful, sardonic Star Trek cartoon, but I most likely won't be watching it.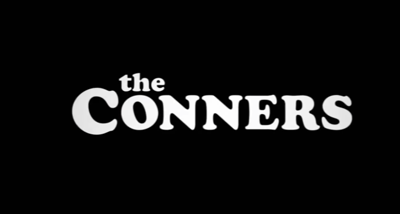 Had I written a post last week, the West Week Ever probably would've gone to The Conners, for pulling off an unnecessary, but adequate feat. You see, the show doesn't really need to exist. Sure, there are the stories of John Goodman saying that they "owed it to the fans", and sure people were worried about the cast and crew who were out of jobs after the abrupt cancellation of the reboot. To that, I have 2 thoughts: 1) they owe the fans nothing. It could've stood as a Done In One "special" season, like the kind of thing you'd get in the UK, and everyone could've kept it moving and 2) It's not like this all happened during season 10 of a long-running series. Yes, it was technically season 11, BUT 20 years had passed in between. The cast already had lives they'd established. Sara Gilbert still has The Talk to go back to, and Michael Fishman could probably get his job back at the Winn Dixie. It's not like folks had totally uprooted their lives during the ONE season of this reboot, and it's Hollywood, so the crew would have no trouble getting work on the next project they throw at Joel McHale.
No, The Conners was an experiment that we have to live with even if we weren't sure we wanted it. I was one of the early champions of the whole "Why not just 'pull a Hogan Family', and keep going with the rest of the cast?" Yeah, I said it, but I didn't mean it. I really just wanted to see if Hollywood still had the balls to pull off a move like that. That was one of my "Wanting to watch the world burn" moments. Anyway, much to my surprise, they did have the balls to do it. I feel like I've also gone on record saying that I didn't really get why Roseanne was fired. Sure, what she said was fucked up, but it was only the most recent fucked up thing in a string of Roseanne's fuckedupness. She really hasn't been stable for the past 15 years or so. Someone had to know she was capable of this, but they still gave her a chance. Back in my day, you'd say something fucked up and racist, you'd do a mea culpa, and then you'd do a photo op with Al Sharpton after donating to the NAACP. So when did the rules change? ABC got her out of there with the quickness, and I'll bet James Gunn was even somewhere like "Man, I hope they never do that to me!" [Editor's Note: That is exactly what ABC/Disney would end up doing to him]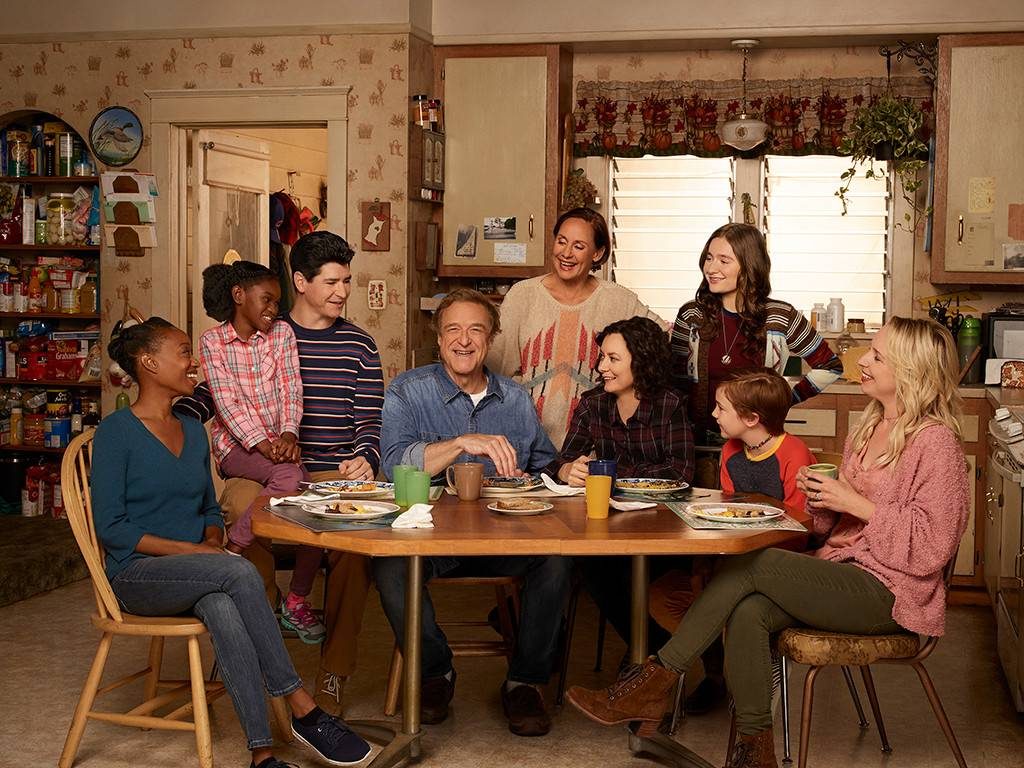 The thing that really strikes me about The Conners is the notion of "family". One of the strengths of the original Roseanne was the family unit, and it's what a lot of folks were anticipating upon its return. Once the reboot was announced, the cast was making the talk show rounds, about how they were a family and how great it felt to be back together. So, when Roseanne fucked up, where was her family? They turned on her. I know it's naive (and not always true), but I like to think family sticks together. That's not what happened here. When the shit hit the fan, they denied her like Peter denied Jesus, and they were all like, "Hey, I've got bills".
I mean, it's cutthroat Hollywood, but something doesn't sit right with me. Roseanne tried to make it right, by signing over her rights and financial ties to the show, so that the cast and crew could carry on steering the ship that she built. And yeah, (spoiler alert), they killed off her character with a drug overdose, which is just so…unglamourous. I mean, there was a precedent for it, as it was established last season that she had an opiod addiction, but it was also established that she was worried about dying on the table during her knee surgery. Would it have killed them to go with the latter instead of the former? It reminds me of the overkill the South Park guys did to Chef went Isaac Hayes got all sanctified and quit the show.
Anyway, The Conners picks up a few weeks after Roseanne's death, and the family is trying to adjust with her not around. They assumed her heart gave out, but midway through the episode, the coroner's office calls, saying she had actually died of a drub overdose. Well, this is news to Dan, as well as Darlene and Becky. When they find out Roseanne had gotten drugs that had been prescribed to some other woman, Dan goes all "small town vengeance" on her, by putting a sign on his truck naming the woman, and blaming her for killing his wife. Eventually, the woman shows up to the house to apologize for Roseanne's death, but also to ask Dan to remove the sign as it's ruining her life. So, I guess the show is going to tackle the opiod crisis that's plaguing Middle America right now, but it just feels so…unnecessary. If it were a story about recovery and redemption, that's a story that I'd be interested in seeing how it plays out. But it's not that story, as Roseanne is already dead, and she ain't coming back. So what now? I truly don't know the answer to that. I wonder if anyone associated with the show does, either, or if they're just cashing their checks and keeping their heads down.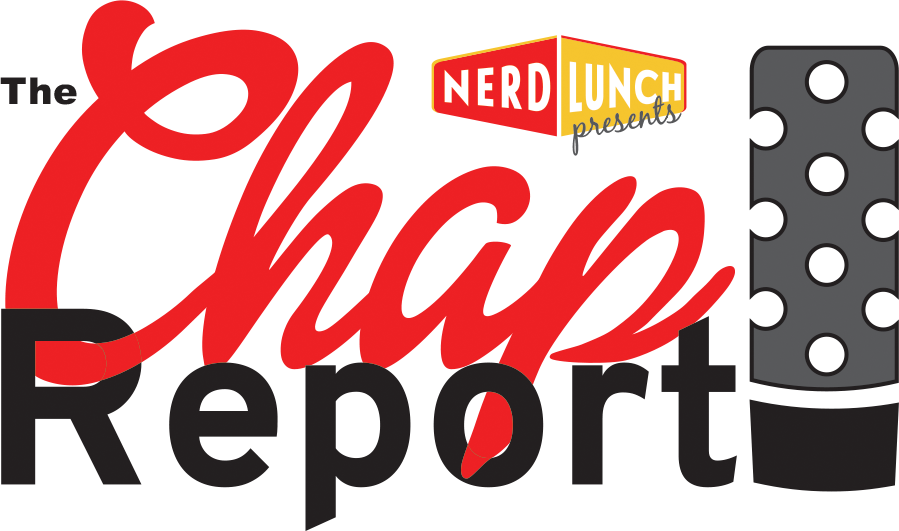 I had the pleasure of joining my buddy, Corey Chapman, on his podcast The Chap Report this week. It was a really fun time, as we discussed Halloween and modern scary movies, as well as the current state of the WWE. Plus a bunch of other stuff. It was fun to record, and just as fun to listen back to, so check it out and put it in your ear holes!
Trailer Park
F is for Family
This show is one of those hidden Netflix gems that nobody talks about, like LoveSick (AKA Scrotal Recall). I really enjoyed season 1, but totally missed season 2. I'll probably catch up so I can watch this when it debuts on November 30th, 'cause I really liked it.

Broad City
We got this trailer for the 5th, and final, season of Broad City, and I guess it looks OK? As they say in the South, this show "got out from good". When it debuted, I LOVED it. Crushed hard on both Abbi and Ilana. Then I feel like they jumped the shark somewhere around the Hillary cameo. And I bailed halfway through last season 'cause it just felt like it'd lost its spark. If I could find it somewhere, I'd watch the eps I missed, but I think I'm ready for this show to end.

Nobody's Fool
I love a good red band trailer. Apparently Tiffany Haddish made the "Kevin Hart" deal with the Devil, in which she is required to appear in one movie a month. Good for her, I guess. I won't see it in a theater, but I'd watch it if it were convenient to do so.

Bird Box
Folks are saying they're getting A Quiet Place vibes from this trailer, which is another film I need to watch. I tend not to like stuff like this, but I'm intrigued, and I like Sandra Bullock. Plus, I already have Netflix, so it's a plus that I won't have to leave home to see it.
Things You Might Have Missed This Week
As anyone with a brain could've predicted, Ariana Grande and Pete Davidson are dunzo!
Marvel fired Star Wars comic writer Chuck Wendig after he was told that his social media activity was too political and profanity-laden.
There was some casting on that Pennyworth series for Epix (Ya know, Batman's butler before he was Batman's butler?). Anyway, you don't know who any of the folks are, nobody has Epix, and the show's a terrible idea, so I'm just gonna jump to the next item.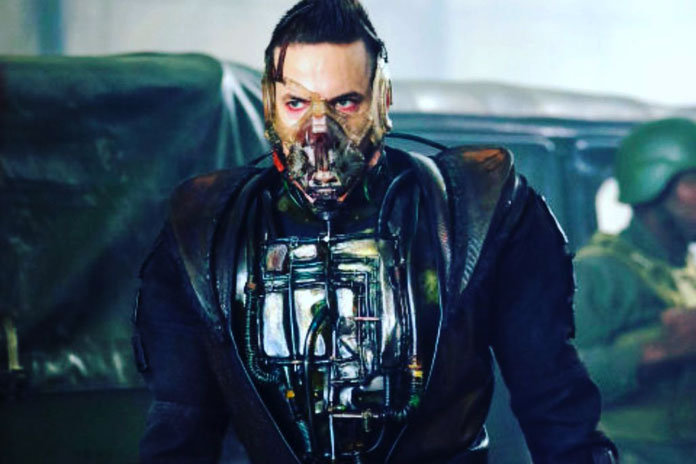 Speaking of ill-advised DC TV moves, we got our first look at Shane West as Bane on Gotham. Oh man, did they run out of money? It's like a poor kid's homemade Darth Vader costume or something.
DC Comics revealed The Other History of the DC Universe, written by John Ridley, which will focus key events in the DC Universe through the eyes of its Black heroes. It's part of DC's Black Label imprint, but it's mostly prose, with a $7.99 per issue price tag. Yeah, PASS!
Avengers 4 spoilers are starting to trickle out, including a pic of Ms. Gwenyth Paltrow. I'll just leave it at that.
Disney had met with the writers of the Deadpool films about a potential reboot of the Pirates of the Caribbean franchise. It's unclear if Johnny Depp would be involved this time.
Alan Tudyk will voice The Joker on the upcoming Harley Quinn animated series on the DC Universe streaming service.
Steve Carell has been cast in Apple's untitled morning show drama, also starring Reese Witherspoon. Do Apple shows ever come out? I always hear about them in development, and then something stupid happens, like "Whoops! We shot all 13 episodes but forgot to put film in the camera!" Seriously, name ONE Apple series that is complete and ready to go.
Speaking of Apple, they're reportedly going to launch their own streaming service 'cause, y'know, everybody's doing it. I guess it'll be the home of all these shows that live in Canada that they keep talking about.
There are rumblings that Fuller House will end after its 4th season, though Netflix commented that no decision has been made at this time (translation: Time to look for work, Jodie Sweetin!).
Netflix has definitely made up its mind about Orange Is the New Black, as this will be its last season.
An NYPD Blue reboot is in the works, which would focus on the son of Andy Sipowicz (played by Dennis Franz in the original series). In this series, Sipowicz Jr will be investigating the murder of his father. Naw! They done killed Sipowicz?! They couldn't let him retire to fish or some shit?
It's the end of an era, as Caroll Spinney, the Sesame Street puppeteer behind Big Bird and Oscar the Grouch for the past 50 years (!), would be stepping away from the roles. My oldest calls it Elmo Street anyway, so I guess he picked the right time to go…
Your HBO sex scenes are about to get lame, as the network has hired Intimacy Coordinators to be on set whenever a sex scene is to occur between actors. Due to the #MeToo movement, they want to ensure that consent is there, and that the actors are comfortable. Meanwhile, Shannon Tweed is somewhere, going "What a crock!"
So, MTV is reviving The Real World, but on Facebook Watch? What is that? Is that free? Seems odd they'd farm out one of their most iconic franchises. Anyway, I'm closer to 40 than 20, so this ain't for me. Plus – and I've said it before – the show won't return to its hard-hitting glory until they start casting ugly people again.
Speaking of Facebook, they will soon add the ability for you to add songs to your profile. Hey, 2006 MySpace called and boy do they have some shit to say!
CMT is reviving the ABC series Wife Swap, which will premiere in February. I will always think of this Chappelle sketch whenever that show, or its clone Trading Spouses, comes up.
The Wonder Woman sequel, Wonder Woman 1984, has been moved to June 5th, 2020, so as not to crowd out the Todd Phillips Joker movie coming out next fall. There are also rumors that the film will serve as a Flashpoint-like reboot to the DC movie universe.
British police are on the case to catch a David Schwimmer lookalike who stole some beer from a liquor store.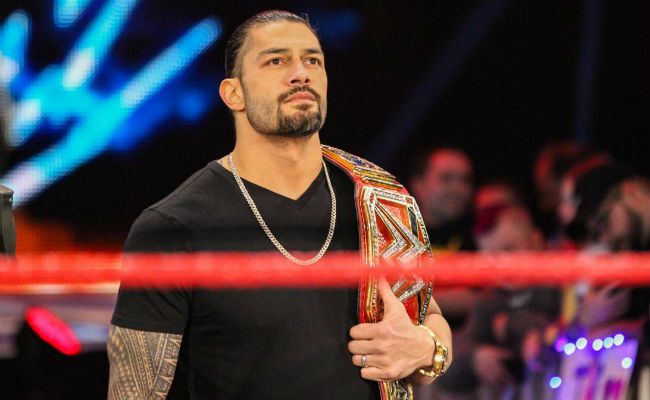 So this is a tough one. I can't say this person had a "good" week, but he certainly had an important week. I haven't been the biggest wrestling fan in recent years, but you couldn't get near the WWE without knowing about Roman Reigns. The biggest reason is that the company seemed to be giving him a push that the fans didn't really support. Over time, I was pretty much conditioned to dislike him, just like "everyone else" supposedly did. I knew he was part of The Shield, and pseudo-related to The Rock (since all Samoans seem to be born from 3 women), and he wasn't bald (which meant he wasn't a heel). Other than that, though, I had never really seen him wrestle, so I was peer-pressured into disliking him. That all changed on Monday night, though.
On Monday Night RAW, Roman broke character and introduced himself as "Joe" (his real name is Joe Anoa'i), and told the world that his Leukemia had returned. He was apparently diagnosed 11 years ago, and had beaten it. Unfortunately, it's back, leading him to relinquish his WWE Universal Championship title. It was an emotional moment, especially when you watched the reaction of the WWE starts backstage. Even if the fans didn't love him, it was clear he was loved by his colleagues, and they were genuinely concerned for him.
Since I'm dumb, I immediately texted my friend "Does this mean we're not allowed to hate him anymore?" The thing is, though, that I never had a real reason to hate him. And instead of merely tolerating him, I now find myself concerned for his well-being. It's a crazy string of emotions, and it all happened so fast. He made a point to say that this wasn't a retirement speech, and he has every intention of coming back. I certainly hope that's true, and I look forward to seeing how the fans will regard him on that day. Is this the thing that he "needed"? Did he have to show he was human to get over with them? Wrestling is such a strange thing sometimes. Anyway, prayers up for Roman Reigns, who had the West Week Ever.