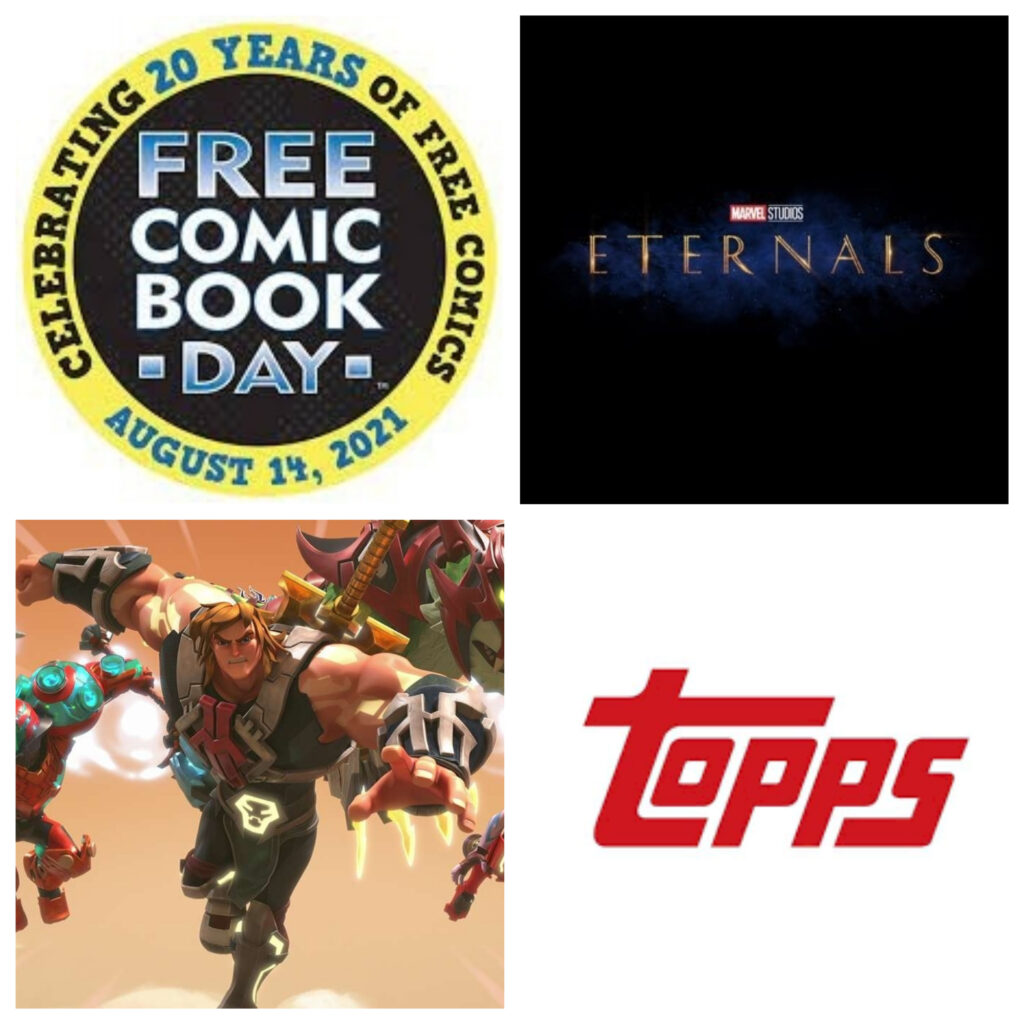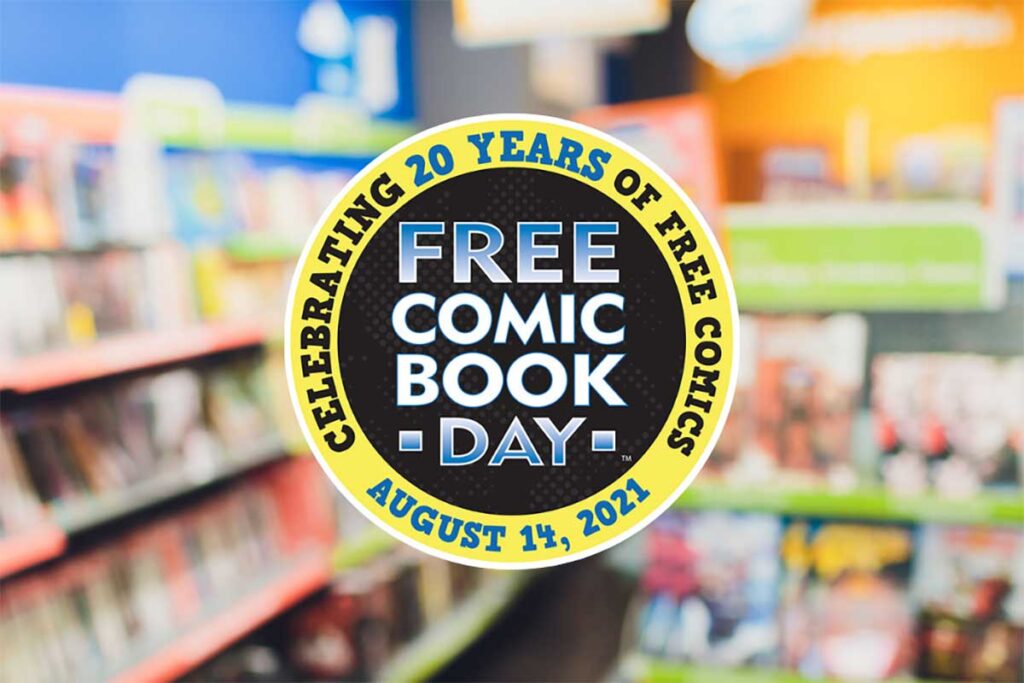 Last weekend, we celebrated the 20th anniversary of Free Comic Book Day (FCBD), which is an annual event that – typically – takes place on the first Saturday in May. However, like everything else, Covid messed up the schedule a bit this year. It's a day when comic shops offer a curated selection of free comics to customers, in an attempt to drum up traffic, hoping those folks will spend some money while they're in the store. While the books are free to customers, they're not free to retailers, who end up paying anywhere from ten cents to a quarter per book (these are 2007 prices, so they've probably gone up by now). How do I know so much about FCBD? Well, when I worked at Diamond, we worked with the FCBD planning committee, as Diamond was responsible for getting the free books to retailers.
Here's a secret that most folks don't know (I didn't sign an NDA, so I figure it's fair game): Diamond can't really say "no" to your FCBD submission. Like, you could come in off the street with an idea for a book and, as long as you were willing to do the work to create it, they would distribute it. This was different from how they handled regular submissions, which went through an approval process. Over the years, though, Diamond opened it up for retailers to vote on which books they felt should be Gold (the tier of books that everyone orders) and which should be Silver (the books that you may not find at every store). As you can imagine, Marvel and DC are typically the Gold level, though they have also offered Silver tier books in recent years. So, even if Diamond accepted your FCBD submission, it's highly possible that it would be shut out by the voting retailers who refused to order your book. But hey – it's worth a shot, right?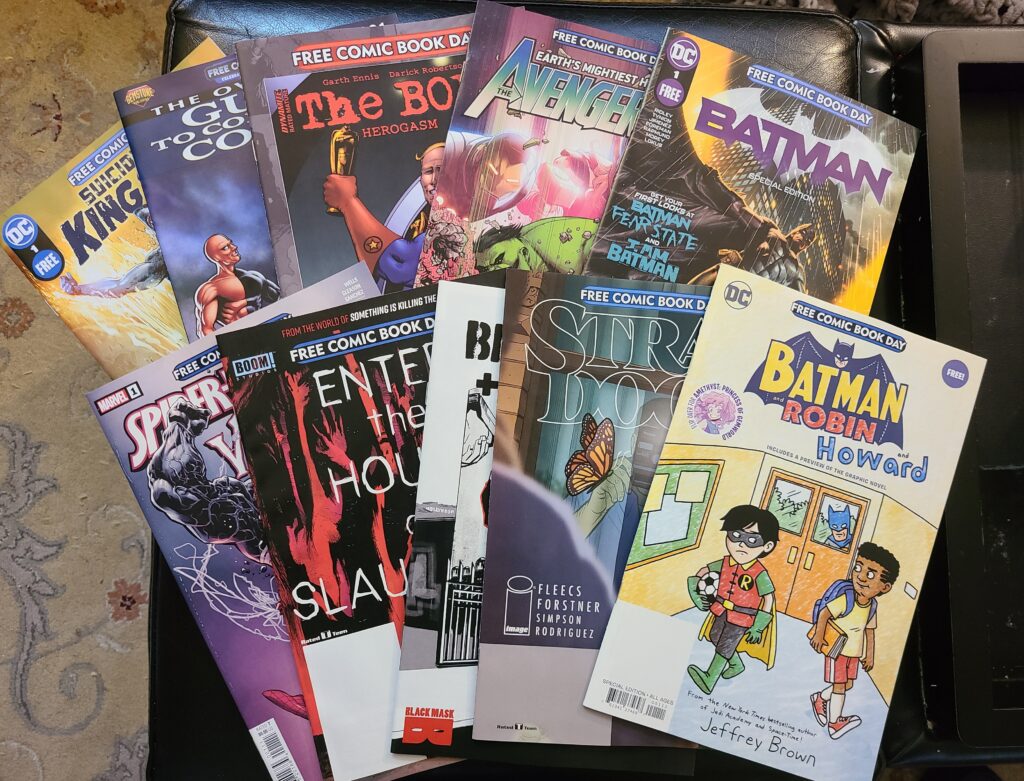 Now that the day is over, it's a good time to talk about one of my pet peeves. I know that shops pay for these books, and they're a great marketing tool, as there's a little space for the store to put their stamp. That said, I HATE my books stamped. I get why they do it, but it mars the book, in my opinion. I know I'm getting them for free, so I should just shut up. But I actively research which shops in the area stamp and which don't. And don't worry – I spend more than my fair share at these shops on FCBD as I pick up the free books. I just wish they could just give out something along with the books, like a bookmark, that has the store's info on it. Don't mess up my covers with your stamp!
Trailer Park
He-Man and the Masters of the Universe (Netflix)
I have no idea what I just watched. I kinda felt like I was having a stroke near the end of it. That was…something. I don't have any real affinity for the MOTU franchise that most folks my age have, so it's not "sacred" to me. I also know a ton of old dudes are gonna hate this, and that pleases me, as their tears nourish me. It's aimed at kids, and this seems like the kind of thing kids like these days. And it looks hella toyetic, so that should make the Mattel execs happy. I'm still more inclined to watch Revelation, just to see what the fuss was about, but I might check out the first episode of this one.
Frogger (Peacock)
I'm a bad Child of the 80s, because I never lived that arcade life that folks romanticize. I think I was just too young. I mean, why feed quarters into an arcade cabinet when you've got a perfectly good Nintendo at home? Anyway, I can probably count on one hand how many times I've played Frogger, and I don't remember actually enjoying it. Still, I love Damon Wayans Jr, and this just looks like American Ninja Warrior without the athleticism, so I'm game. I'll probably watch the first one, and then forget about it, like I do most streaming shows.
Highway to Heaven (Lifetime)
Everything old is new again, so we've got a reboot of the 80s classic Highway to Heaven. It's kinda jarring seeing an old Barry Watson, but I guess we all have gotten older. He'll always be 20 year old Matt Camden to me! Anyway, I know there's an audience for this, but is it a *large* enough audience? I mean, the original show led to Touched By An Angel, which lasted 9 seasons. Then we went through a societal agnosticism until God Friended Me, which sorta crashed and burned. I don't think the nation is in a place, spiritually, for this to work, but it might do better on basic cable than it would have done on network.
Things You Might Have Missed This Week
While the writing had been on the wall for some time, NBC confirmed that the Punky Brewster revival has been canceled after one season. It's the first half hour comedy cancellation for Peacock.
After SEVENTY YEARS (yes, 7-0), Topps is out of the baseball card game, as Major League Baseball gave the exclusive contact to Fanatics.
Danny DeVito tweeted his support of the Nabisco workers who are currently on strike, only to have Twitter remove his verification checkmark.
After pressure from credit card companies, OnlyFans is banning explicit video content as of October 1st. That's like Hershey getting rid of chocolate!
Without Adam Sandler at the forefront of this installment, it was announced that Hotel Transylvania 4 will skip theaters and go straight to Amazon Prime.
After a planned collaboration with Target never came to fruition, Toys "R" Us announced that they will be "returning", via a section in over 400 Macys department stores. Yeah, I'll believe it when I see it…
The Academy of Country Music Awards (ACMs) will be streamed exclusively on Amazon Prime beginning in 2022. The trades act like this is a big deal, but the ACMs are behind the CMAs and the CMT Awards in popularity, so I can see why no broadcast network wanted them.
After a scathing takedown at The Ringer, regarding past podcast comments, Sony is rumored to be reconsidering Mike Richards as the new host of Jeopardy!
So we got the final trailer for The Eternals yesterday, and it finally shed more light on what's going on here. I'm not even gonna pretend to be an expert here. I've been reading comics over 30 years, but I know jack about The Eternals. I'd love to be like "Oh, this is gonna bomb", but unless you're new here, you know that Marvel always pulls out a win. Even if you don't like it, the worst Marvel movie is still better than many tentpole projects out there.
There's a lot happening here, much of it cosmic. And I LOATHE Cosmic Marvel. Still, I didn't expect much from Guardians of the Galaxy, and look how that turned out. So, I'll just sit back and trust the machine. After all, I didn't expect much from Shang Chi, and the early reviews for it are very positive. Anyway, it was a slow week, and it didn't take much to impress me this week, so that's why the trailer for The Eternals had the West Week Ever.
Be sure to follow @westweekever on Twitter for all the latest site updates!