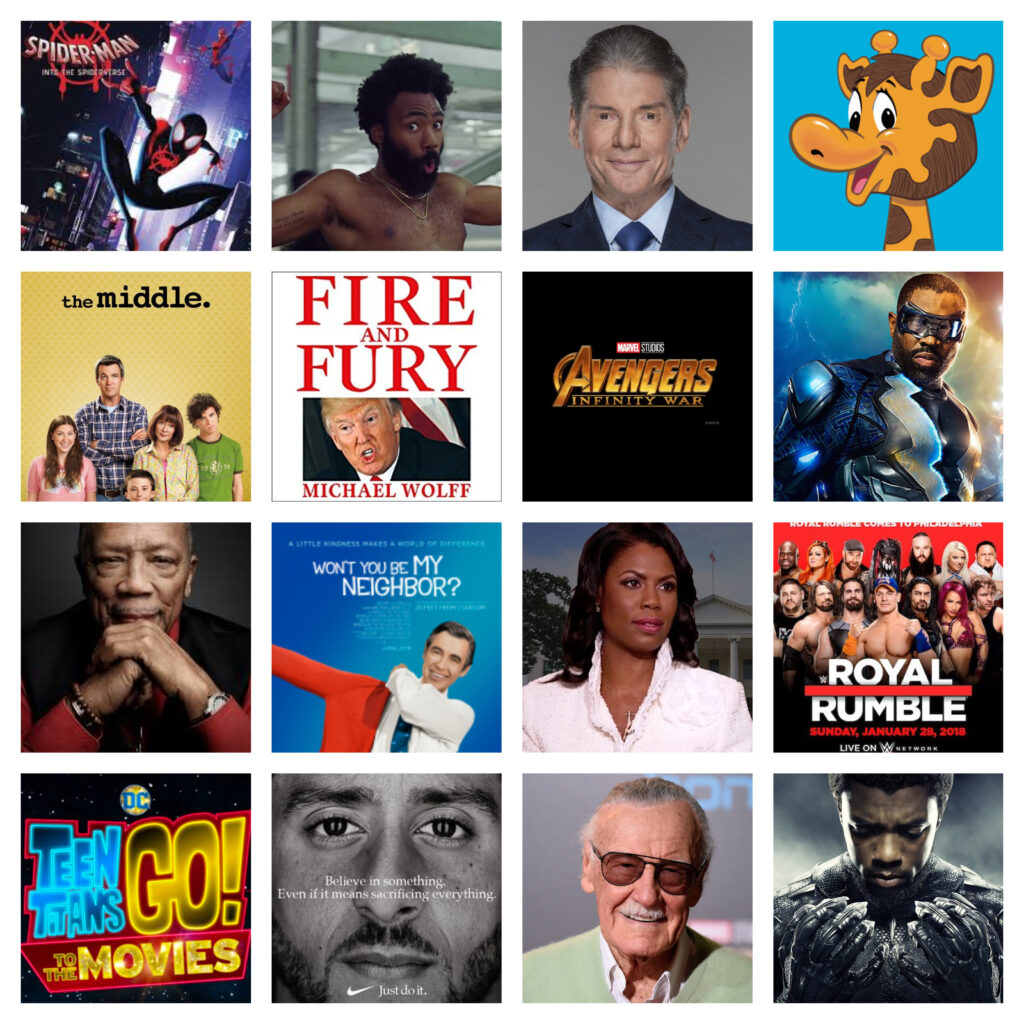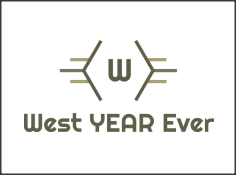 2018 was the longest year in the history of years. It's funny – I always look at past posts to figure out if I ever decided on a format for this wrap-up, and the past few years all start with "Man, this year SUCKED!" So, I guess things are just getting worse, huh? Anyway, when I first started doing West YEAR Ever, it was two-fold: 1) to bring attention to some of the "evergreen" posts I'd written throughout the year that you might have missed and 2) provide something of a director's commentary to the West Week Ever choices I'd made over the past year. Here's the rub, though: I didn't really write any evergreen posts this year. Nope, my focus was pretty much solely on West Week Ever, which are totally disposable posts – which is a great way to think of 2018: disposable.
Between HarassmentWatch(TM), Trailer Park, Things You Might Have Missed This Week and, of course, West Week Ever, we talked about the celebrity wang danglers (reigning WYE Champ of 2017), looked at some movie trailers, I gave you bulletpoint news, and then I tried to point out something about the week that stood out above everything else. That's the West Week Ever formula you've come to know over the past 6 years.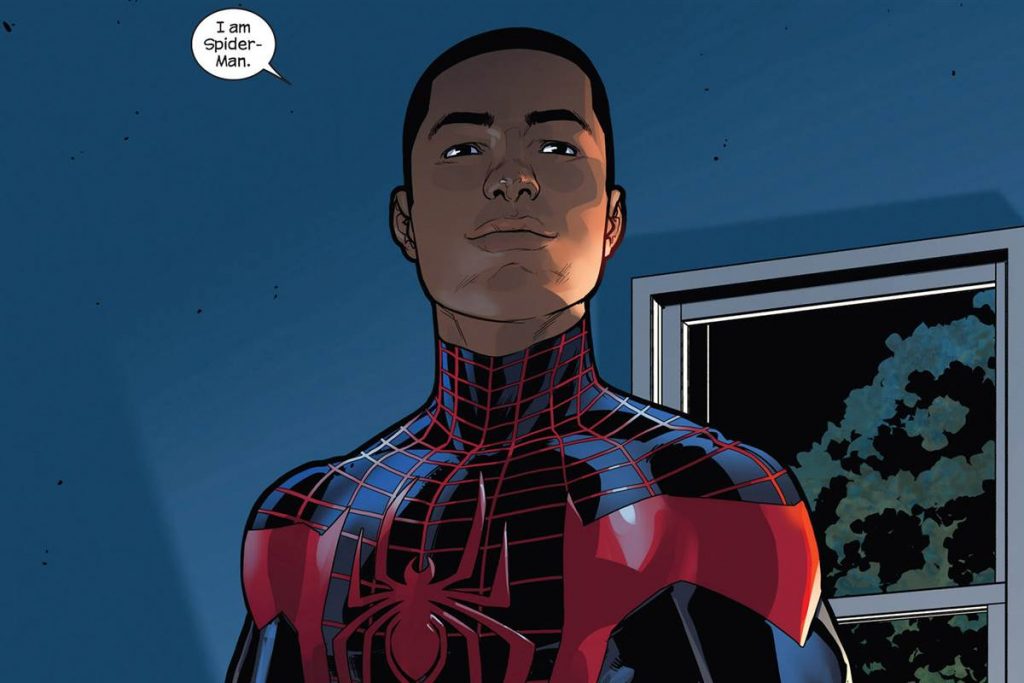 The most interesting stuff about the year is probably the stuff I didn't write about. For example, I was interviewed by Vulture in anticipation of Spider-Man: Into the Spider-Verse, as I was considered a Miles Morales "superfan". I sat on that chestnut for a couple months, anxiously waiting for the article to come out. Finally, my views on something would get more exposure! Well, it came out, and none of my contributions made the finished article. Womp womp.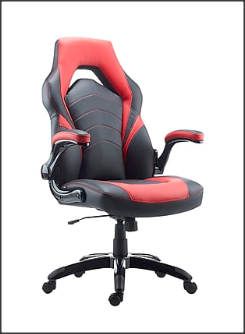 Or the fact that I won a $50 gift card at the county fair by DOMINATING at 90s song trivia. I promptly used it to buy a gaming chair from Staples. I'm not even a gamer, but that's a sweet ass chair!
Or the the fact that I won a pair of Google Home Hubs the week before Christmas, because I was miraculously caller #9 to a radio station (Thanks, WMZQ and iHeartRadio!).
Nah, I didn't write about any of that. Probably should have. Oh well. Hindsight, and all that.
Anyway, let's take a look back on 2018, and see if anything really stood out about it.
2018 In Movies
As far as movies went, I only saw 15 – down from last year's 18, and WAY down from 2015's 78.
1. Gotham By Gaslight
2. Black Panther
3. Ready Player One
4. Blockers
5. Avengers: Infinity War
6. Pitch Perfect 3
7. Won't You Be My Neighbor?
8. Ant-Man and the Wasp
9. Sorry to Bother You
10. Teen Titans Go to the Movies
11. The Meg
12. Venom
13. Megamind
14. The Christmas Chronicles – I have to review these last two here, as I watched them in that gap between my last post of 2018 and my first of 2019. This was a cute movie. Kurt Russell as Santa actually works, but I have SO many questions about the universe in which the movie is set. I mean, Santa is real, but he only comes to Believers. Are we sure this thing wasn't sponsored by The 700 Club?
15. Commando Ninja – I didn't know anything about this movie until someone in a Facebook group mentioned it. After about 5 minutes of research, I felt like it looked like Kung Fury, so I was immediately on board. I think I've said it before, but I didn't grow up watching 80s action movies. And I still haven't seen most of them. So, I'm sure this thing hit all the right notes for some folks, while some of it just goes over my head. Still, it was hilarious, it was free on YouTube, and it was short. What more could you ask for?
2018 In Television
Roseanne announced that her character would be a Trump supporter when her show returned. She subsequently said some dumb shit and the show got cancelled. Then her TV family made deals to return to the show without her. Awww, family!
Murphy Brown also returned, to the delight of…well, nobody, really. She fired off her Trump jokes, and will probably be put back in moth balls by CBS.
ABC pulled an episode of Black-ish that would deal with the NFL kneeling issue. While it was reported as a "mutual decision" between the network and series creator Kenya Barris, Barris would go on to leave ABC for a 7-figure deal with Netflix.
The Fox adaptation of Lethal Weapon was a hotbed of problems. First there were reports of misconduct by show star Clayne Crawford, which put the show's renewal chances in jeopardy. Then, Crawford was fired and replaced by Seann William Scott (the extra "n" is for flavor!). Then the show's other star, Damon Wayans, announced he was leaving after fulfilling the season's original 13-episode order.
The Simpsons surpassed Gunsmoke to become the longest-running, scripted primetime series on television, with 636 episodes.
After 27 scandalous seasons, The Jerry Springer Show went out not with a bang but with a whimper.
The Sharknado franchise came to an end with The Last Sharknado: It's About Time. Yes, it was time.
The Power Rangers 25th anniversary special aired, with obligatory Jason David Frank cameo. Hell, the whole thing was a JDF wankfest.
Brian Robbins was announced as the new head of Nickelodeon, which is significant since he and his former Head of the Class costar, Dan Schneider, got their behind the scenes careers started by creating All That for the network back in 1994. It'll be interesting to see if he throws any work to Schneider, whose Schneider's Bakery production house was sent packing by Nickelodeon earlier in the year after allegations surrounding Schneider arose.
DC Comics debuted the DC Universe streaming service, which is still struggling to find subscribers
Kanye West went on TMZ to declare "Slavery was a choice!"
And, of course, I wrote my annual Network Upfronts post, with my thoughts on the upcoming TV season.
2018 In Music
Yeah, I already covered that. No, you didn't read it because you're scared of the unknown!
West Week Ever Recipients of 2018:
1/12/18 – Fire and Fury: Inside the Trump White House
1/19/18 – Black Lightning
1/26/18 – Vince McMahon
2/2/18 – WWE Royal Rumble
2/9/18 – Quincy Jones
2/16/18 – Black Panther
2/23/18 – Black Panther
3/2/18 – Atlanta
3/9/18 – DC Black Label
3/16/18 – Avengers: Infinity War trailer
3/23/18 – Nothing
3/30/18 – Roseanne
4/13/18 – Wrestlemania 34
4/27/18 – James Shaw Jr.
5/4/18 – Avengers: Infinity War
5/11/18 – Donald Glover
5/18/18 – CBS
5/25/18 – The Middle series finale
6/1/18 – Solo: A Star Wars Story
6/15/18 – Charley
6/22/18 – Nothing
6/29/18 – West Life Ever: Toys "R" Us
7/13/18 – Won't You Be My Neighbor?
7/20/18 – DC Entertainment
7/27/18 – Teen Titans Go to the Movies
8/3/18 – Lebron James
8/10/18 – Patrick Stewart
8/17/18 – Omarosa Manigault Newman
8/24/18 – Crazy Rich Asians
9/7/18 – Nike
9/14/18 – John Legend
9/21/18 – Marvel Studios
9/28/18 – Lady Gaga, "Shallow"
10/5/18 – Venom
10/12/18 – Kanye's MAGA Hat
10/26/18 – Roman Reigns
11/9/18 – Jeopardy! Champion (and friend of the site!) Mary Ann Borer
11/16/18 – West Life Ever: Stan Lee
11/30/18 – Wolverine: The Long Night
12/7/18 – Avengers: Endgame trailer
12/14/18 – Spider-Man: Into the Spider-Verse
12/21/18 – Nothing
This is normally where I'd give you some insight on my thought process, but I feel like a lot of this needs no explanation. It's either obvious why it was chosen, or it's indicative of just what kind of a shitshow pop culture was for that particular week. I'm particularly proud of my West Life Ever posts, for both Toys "R" Us and Stan Lee. Unbeknownst to most, the West Life Ever distinction was created with Adam West and Stan Lee in mind. As they got older, we all knew it was only a matter of time, and they both meant a lot to me. While the designation has been given to a few other things, (like TRU), it was custom made for those two, and I don't know when, or if, it'll ever be used again. I can't think of anyone else in pop culture that meant as much to me, but I guess time will tell.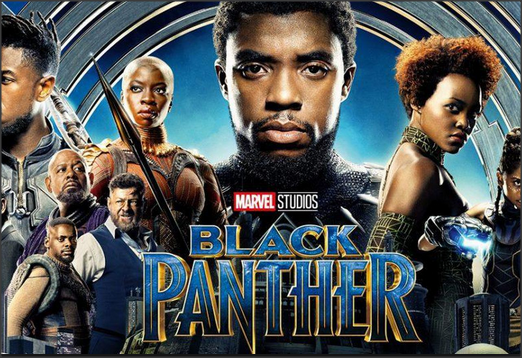 The year basically started with Black Panther and ended with Spider-Man: Into the Spider-Verse. In between the two, we all lived about five lifetimes and have the scars to prove it. I spent a lot of time thinking about what this is all about, and why it is that I do it every week. In the end, I guess I want to make some kind of an impact – leave something behind. While pop culture is fleeting, I pour a lot more into "disposable" posts than makes actual sense. I know I've said that I stop caring about these things once the clock strikes 12:00 on Saturday morning, but up until that time, I'm as wired as a kid waiting for his dad to come back from "going out to get cigarettes". "Are they reading it?", I anxiously wonder as I constantly retweet the links and look for engagement. Like the aforementioned kid, whose dad is never coming back, the audience never really comes. It leads to a lot of existential questions, like "Well, who am I?" and "Why would anyone care what I think?" Maybe the posts were too long. Everyone's in a hurry, and don't like reading long things. I don't want to contribute to "Hot Take Culture", and I try to write reasoned arguments for my opinions. Yeah, yeah blogs are dying. I get it. Maybe I need a podcast, ya know, 'cause everybody has a podcast. Maybe this should be video, but that hardly seems worth the effort. Still, in all this introspection, one thing stood out – one thing that proved my "impact", and would withstand the test of time.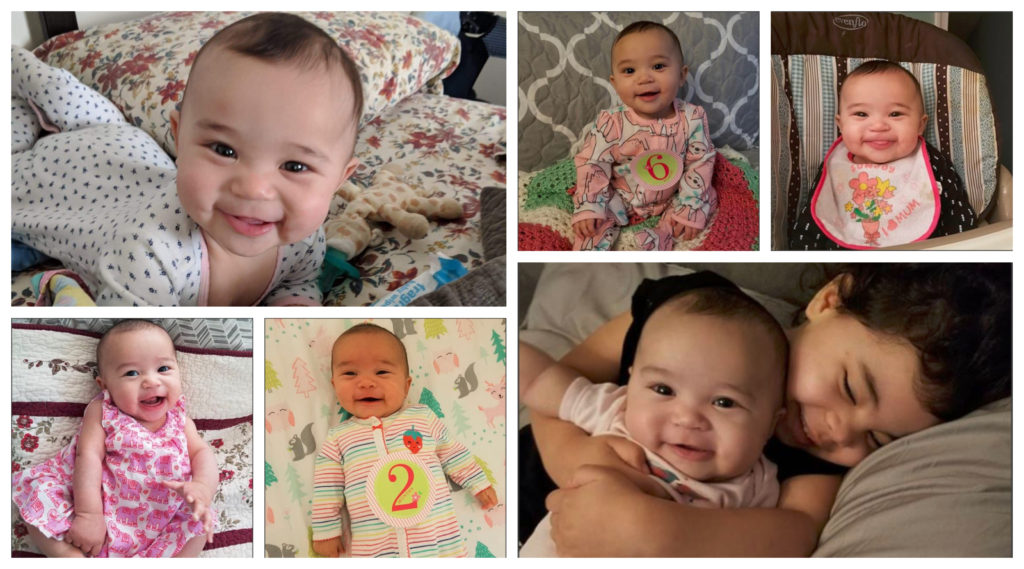 If you're a longtime reader, this shouldn't come as much of a surprise, 'cause I did it for my first kid, and I don't need to look like I'm playing favorites. Still, the best thing about 2018 was Charlotte Bruce West. I know it's the hip thing now to hate kids and love the Hell out of dogs instead, so if that's you, then you should probably stop reading.
This was not a fun year for anyone, and some days were harder than others. The thing about Charley, which was so surprising to me, is that she's such a happy baby. Sure, those first few months she didn't realize she was smiling, and it was just something her mouth was doing. Over time, though, they became genuine smiles. Smiles that could make a bad day better. She's just such a happy baby. Where does she get that from? Was I ever that happy? If so, what happened? I only hope it's something she can hold onto throughout life. I hear a positive attitude can take ya places, and I sure as Hell wouldn't know. I'm not one of those parents who's all "She's going to be President someday." She could be a blogger with readership in the double digits, and that'd be just fine. At least she came by it honestly.
I read this Conan O'Brien interview in The New York Times the other day, and it really resonated with me. If you've run out of free NYT articles for the month, or just don't feel like clicking, it's him discussing the decision to change his TBS show from a full hour to a half hour format. After 25 years in late night, he looked back on what he had done, and thought about how he would like to go forward. He said that, while it might seem selfish, he wanted an experience that allowed him to have the most fun because, in the end, none of it matters. "This is going to sound grim, but eventually, all our graves go unattended."
On the worst days, I can come home and play "Grocery Store" with my oldest, while keeping the youngest from swallowing a Hatchimal. I've made, and continue to make, my impact on them, and that's what matters. As for this, let's make it fun again. No more "writing for the audience". I want to be as blissfully happy as a 7-month old baby, and that's accomplished by focusing on things a lot of people don't care about, like 90s boybands and forgotten teen sitcoms. Let's bring back Thrift Justice! Let's dive into that backlog of comics that's only been growing. No more expectations, as I'm leaving that mentality in 2018. It won't be an overnight process, but it's the destination I'm working towards. I've already made a mark somewhere, so let's see where that takes us. As a great, rich man once yelled, "You wanna get nuts?! Let's get nuts!" Let's consider 2019 the year of How Will Got His Groove Back. In the meantime, let's leave 2018 behind like the garbage year that it was.
So, for being the best thing to happen to me in 2018, and for inspiring this introspection, Charley West had the West Year Ever.