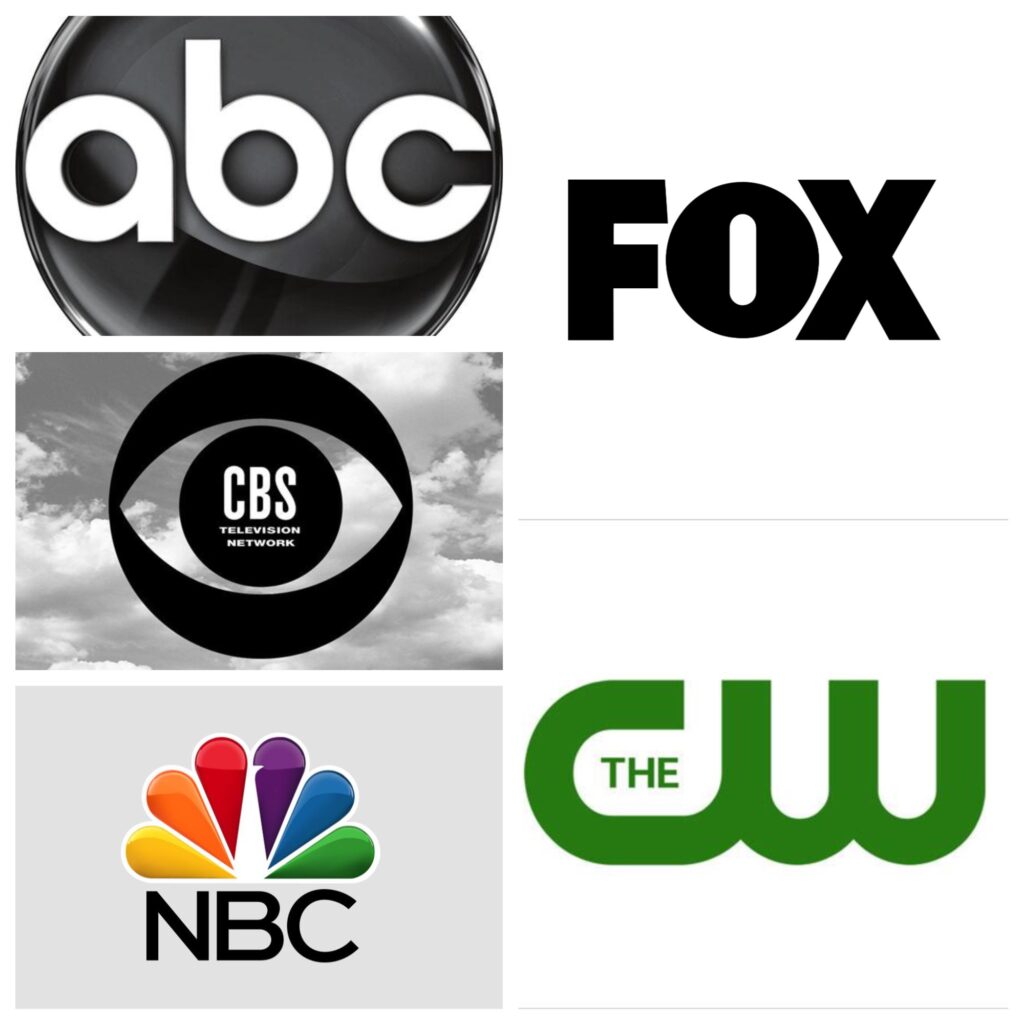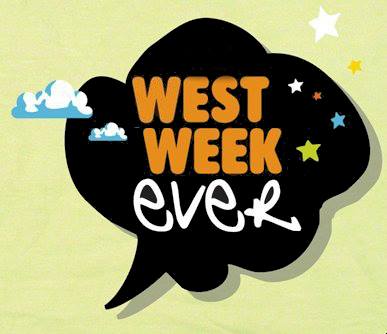 HarassmentWatch (TM)
Nev Schulman – The creator/producer/host of Catfish: The TV Show has been accused of sexual misconduct, resulting in MTV halting production on the show. A former Catfish…contestant? guest? I dunno. A woman who had appeared on the show in 2015 said that Schulman didn't believe she was actually a lesbian, and propositioned her for sex. This was all in a video that she posted to YouTube last week. Schulman denies the accusations, but production has been halted until the investigation is completed.
Brad Kern – The showrunner for NCIS: New Orleans has stepped down amid reports that surfaced from December 2016 when he was the subject of two different human resources investigations. He was reported to have undergone sensitivity training, but I guess it didn't take. He'll still get paid, though, as he'll remain on the payroll as a consultant. Interestingly enough, this happened on the heels of recently departed NCIS star Pauley Perrette tweeting that she had experienced physical abuse on set, which motivated her to leave the show.
Before we get to all the Upfronts stuff, let's take a look at a few of the cancellations/renewals that have occurred since last week's post.
Cancellations
CBS: 9JKL; Me, Myself & I; Scorpion; Kevin Can Wait; Superior Donuts
ABC: Inhumans; The Mayor; Ten Days In The Valley; Kevin (Probably) Saves The World; The Crossing; Deception; Alex, Inc.
NBC: Rise; Great News
Renewals
CBS: Elementary; Man With A Plan; Instinct; Life In Pieces; Criminal Minds
ABC: Fresh Off The Boat; Black-ish; Station 19; For The People; American Housewife; How To Get Away With Murder; Splitting Up Together; Agents of S.H.I.E.L.D. (for a 13-episode season to debut in Summer '19)
NBC: The Blacklist; Brooklyn Nine-Nine (yup, they swooped in and saved it from its cancellation at Fox)
Fox: Bob's Burgers; Family Guy; Gotham (final season)
Things You Might Have Missed This Week
Another Batman prequel series, called Pennyworth, will follow Bruce Wayne's butler before he comes to work for the Waynes. This idea is stupid, but it's also being developed for Epix, which means about 55 households will be able to watch it.
Jennifer Love Hewitt is replacing Connie Britton on Fox's 9-1-1, who originally only signed a one-year contract.
The CW announced that next season will be the last for iZombie, Crazy Ex-Girlfriend, and Jane the Virgin.
There are talks that Designated Survivor is being shopped to Netflix. It was cancelled last week by ABC after execs were concerned that there was no clear direction planned for the story.
Speaking of The CW, Arrow star Stephen Amell revealed that the next crossover between the shows will introduce Gotham City and Batwoman to the Arrowverse. Yay?
TNT's The Last Ship will end after its upcoming 5th season.
CBS is reportedly eyeing (get it? 'Cause their logo is an eye?) the Mad About You revival as a midseason show.
Lost In Space has been renewed for a second season on Netflix
Fox said there are no plans for a 12th season of The X-Files after Gillian Anderson left the series. Anderson clapped back on Twitter and said that the real reason was because viewership had dropped 77%.
Lethal Weapon was narrowly renewed as it was announced that Sean William Scott will be replacing the outgoing Clayne Crawford. Stiffler as a cop? I feel this idea is about 10 years too late, but I might check it out.
DC announced a Doom Patrol series for that DC Universe streaming service that I have no faith in…
While we're about to discuss a lot of shows that were picked up for the fall season, some other high profile pilots didn't get series orders, including Gabrielle Union's Bad Boys spin-off at NBC, the Cagney & Lacey reboot at CBS, and the Supernatural spin-off The Wayward Sisters on The CW.
Well, in what has become a tradition on this site, this is the 5th year that I've taken a bullet for you. That's right: I watched ALL of the trailers for the Fall's new shows, to give you a better idea of what's probably worth your time, and what will most likely end up in a ditch, like Firefly or Andy Richter Controls The Universe. If you remember, last Friday was basically "Bloody Friday", where 19 shows were cancelled within 24 hours in order to make room for the incoming shows. This week, the 4 major broadcast networks held their upfront presentations, where they presented their fall schedules, as well as introduced their incoming shows. This is QUITE the undertaking on my end, so I don't expect ya to read all of it, but it's here if you're interested. So, let's get this show on the road!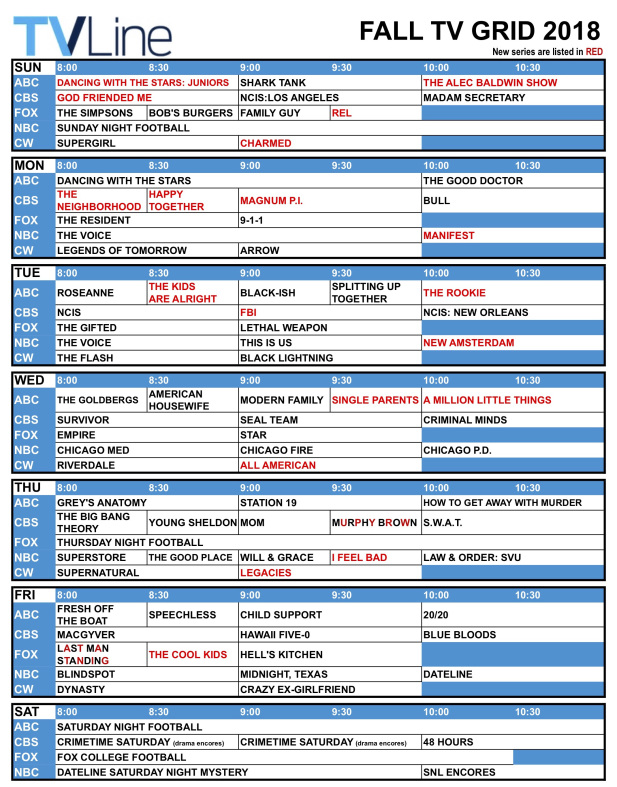 ABC
A Million Little Things (Wednesday, 10 PM)
After the success of NBC's This Is Us, everybody wants their own non-linear tearjerker. This is ABC's attempt at that. For starters, it's got a great cast. I mean, it's LOADED with folks who bring a fan base with them: James Roday (Psych), Ron Livingston (Office Space), Romany Malco (Black people). I've also loved Stephanie Szostak since USA's Satisfaction, though you may recognize her from Iron Man 3 or R.I.P.D. I hope this one works out 'cause I like a lot of these people. Will I be watching? Probably not. I've got enough anxiety and depression without deliberately putting my emotions through a meat grinder on a weekly basis. It's up against Criminal Minds on CBS and Chicago P.D. on NBC, so it's the definition of "counter programming". It's a wide open timeslot that this show should have no problem finding a foothold.
The Fix (Midseason)
You've got to feel kinda bad for attorney Marcia Clark. In her own Hillary Clinton way, she's clearly still dealing with the fact that she never got OJ Simpson. Sure, justice eventually won in the end, but not on her watch, and she's been stewing about that for the past 25 or so years. Well, this show, executive produced by Clark, is basically "What if OJ not only did it, but then did it AGAIN?!" Here's where this show is gonna backfire, though: this is NOT the right time for a show like this, what with the way the world is right now. From the trailer, there's nothing sympathetic about the female lead. Some might say she's "driven", while others might just say she's a "bitch". So, she's lost the audience. Then, you've got Not OJ who, while not exactly charismatic, seems way more interesting as the villain than the chick does as the "hero". Then, throw in how the OJ thing played out in real life: the show should want you to root for her, but the Black audience (if there is one) might end up rooting for him to continue evading her. I don't have high hopes for this one. I see it getting that Tuesday night "death slot" of 10 PM, and then being burned off on Saturdays after a few low-rated outings.
Grand Hotel (Midseason)
This just looks like a Univision adaptation of Dynasty, BUT it does go after that audience that ABC held in the palm of its hand during the early Desperate Housewives years. It's got diversity going for it, and it's rich Latinos instead of gangbangers and whatnot, so it's aspirational, even if they do owe a ton of money to the mob. I think there's something to be said for the fact that it's being held til midseason, in that it wasn't strong enough to launch the season on. It could also be that it didn't, tonally, fit what they were coming out of the gate with. This could go either way, to be honest.
The Kids Are Alright (Tuesday, 8:30 PM)
Ugh. It's one part Just The Ten of Us and one part The Goldbergs, with a dash of The Wonder Years. I'm SO tired of the Retro White Family Memories, Narrated By Some Dude Pretending To Be the Creator shows. It's That 80s Show Syndrome. Fox said "Well, That 70s Show is doing well. How about we make That 80s Show?" Well, here ABC said "The Goldbergs has got the 80s covered, but what about the early, yet non-specific, 70s?" It's a working class show, so it's paired well with Roseanne as its lead-in. That said, it's a HORRIBLE lead-in for Black-ish. If this show is smart, they'll try to sprinkle in a witty Black kid as one of the sons' best friends, but this family doesn't seem like they'd fraternize with Negroes. I think Retro Fatigue is a thing, and this show could fall victim to it. It's got a Real O'Neals vibe to it, without the gay son angle – HOWEVER, the jury's still out on the little one, even though I doubt the show has the balls to go there in its first season, given its time period and everything. With the Roseanne lead-in, it's really the show's game to lose. It's prime real estate, but does it DESERVE it, other than the fact that they're both blue collar families? I guess time will tell.
The Rookie (Tuesday, 10 PM)
This is stupid. Look, I've never understood folks' love affair with Nathan Fillion, but I also didn't really love Firefly, so there's that. I feel like there's a lot of William Shatner Syndrome there. It's like "I loved this one thing this actor did, so I'm just gonna pretend to love every other thing he does." I'd watch this as a movie, starring Kevin James, on Netflix. This, however, is not a series to me. First off, Fillion is 47 years old, and it looks like they're going to great pains to make him only look 40. Next, I HATE when the woman (ex wife?) tells him he was brave during the robbery. NO! From what we see, he was stupid, and people could've gotten killed. And let's say this show does last 5 seasons – what's the draw when he's no longer a rookie? He's just an old ass cop at that point. It's like when Doogie Houser grew up and his whole Kid Doctor shtick wasn't that impressive anymore after his balls dropped. The show has the Tuesday Night Death Slot – 10 PM, where ABC shows go to die. But y'all really love your Nathan Fillion, so maybe this will end that curse.
Single Parents (Tuesday, 9:30 PM)
This looks horrible, and I say that as a fan of Taran Killam and a closet fan of Brad Garrett. There's this growing trend of shows that were clearly developed from what was originally a movie concept. You could eke 90 minutes out of this idea. A perfect 3 acts where Killam ends up with Leighton Meester, and learns how to be an adult again. Instead, to make it a show, they're going the Community route: "Look how much these folks from disparate backgrounds have in common." And, frankly, the ensemble isn't dynamic enough to pull that off. I wish they'd gone with a murderer's row of supporting characters from recently cancelled sitcoms, as these shows are prone to do. For example, I'd really love some Sara Rue on here, but I love Sara Rue in anything. Plus, this is a waste of a Modern Family lead-in, which is pretty good real estate. The one that's really gonna suffer, though, is A Million Little Things, as this show is going to kill any potential carryover audience from Modern. I'm calling it: DOA.
Whiskey Cavalier (Midseason)
I was a little more into this show after watching the trailer because all the promo stills made me think "This shit is just Castle all over again." Seriously, I was wondering why they didn't just call it Rook. Anyway, this show is SO ABC that it just might work. I, however, ain't got time for that Will They/Won't They? dynamic, 'cause they always WILL and it's simply a matter of WHEN (if they're smart they'll wait 3 seasons). Anyway, it's being held til midseason so Cohan can hurry up and get killed on The Walking Dead. The idea of the show seems kinda fun, but I'm still hung up on the casting a bit. I don't find Cohan that dynamic, but that's probably because I've never seen anything she's been in. At the same time, I just find Scott Foley boring. I mean, he seems to work here, but I've always felt the most interesting thing he ever did was marry Jennifer Garner. While there appears to be chemistry, the casting on this show just feels like ABC pulled the trigger on a bunch of talent holding deals that were about to expire. Anyway, the midseason bow gives it a better shot at renewal, and I think this one will succeed.
Scheduling Thoughts
Sunday is a bit perplexing to me. I've always hated that they moved Shark Tank to that night, and I feel Child Support (scheduled for Fridays at 9) would be a better companion to the upcoming Dancing With The Stars: Juniors. The Alec Baldwin Show is a vanity project that really doesn't matter in the grand scheme of things. It's probably relatively cheap to produce, and its only real competition is Madame Secretary on CBS. It'll last either until Baldwin gets bored with it, or he hurls a slur at a staffer and the network is forced to distance themselves from him (which would, then, put Match Game in jeopardy). Meanwhile, Fresh Off The Boat and Speechless are left to fend for themselves on Friday. It would be one thing is ABC was committed to bringing comedy back to Fridays. Maybe even rebuild TGIF. This is not that. This is just a "Well, put 'em wherever you can fit 'em in." Again, I'd move Child Support to Sunday, hold Shark Tank for a better night later in the season, and then I'd pull Modern Family to Friday as that night needs a strong anchor, and it's in its last season, so it really doesn't have to be much of a performer. They could even throw in Schooled, which is the horribly titled retool of that spinoff of The Goldbergs – still starring Tim Meadows and Brian Callen, but now with more AJ Michalka – which has been picked up to debut sometime during the season.
CBS
FBI (Tuesday, 9 PM)
Ah, Dick Wolf is at it again. I kinda wish they'd put this on Wednesday, so he'd be competing with his Chicago shows on NBC. I'll bet there's a dude at CBS whose job is just to find all the federal agencies with cool abbreviations. One day, after having his pitch for NCIS: SUV: EX rejected, he was like "Fuck it! How about just FBI?" And the network execs were like, "Wait, how'd we miss that one? It was in front of our faces the whole time!" I love how Missy Peregrym got the Mariska Hargitay SUV makeunder. One look at her, and they were like "She's too hot. Frump her up and make her scowl a lot." This show will do just fine. It's Dick Wolf, who apparently knows where bodies are buried, so folks don't like to piss him off. Plus, it's meant for your grandpa, who's really the only one who can tell all these shows apart.
God Friended Me (Sunday, 8 PM)
Fresh off the cancellation of ABC's The Mayor, Brandon Micheal Hall is in a new starring role in what's basically a mashup of Early Edition meets Touched By An Angel meets Joan of Arcadia. First off, I hate the title. I get what they're going for, but was that really the best one they could come up with? I didn't want to like this when I hit Play, because I initially thought this was going to be another quirky, single cam half hour sitcom. Instead, it's a one-hour dramedy, which changes things a bit. It's got the PERFECT timeslot, as that's about when Black folks get home from all-day church services. I think it'll pose some important questions, and as long as it doesn't get too preachy, can at least get folks to think about whether there's something out there bigger than themselves. I will point out the most interesting aspect to me, though: Facebook. Like, Facebook is basically a character in the show. Not some made up social network, like FaceSpace, or MyFace, or SpaceBook. No, this is full-on Facebook, which makes me wonder if they paid for product placement or if they were even involved in the development of the show. If they were, then I'm a little skeeved out by all the spiritual stuff, being passed down from Zuckerberg on high. Anyway, it could work. Touched By An Angel lasted 9 seasons, Early Edition lasted 4, and Joan of Arcadia lasted 2. I think that also charts the progression of America becoming more cynical. Anyway, who knows? Living Biblically didn't work, but I think it's because it was a terrible idea for a 30-minute, multi-cam sitcom with a studio audience. I'm on the fence with this one, but it couldn't have possibly been scheduled better.
Happy Together (Monday, 8:30)
Let me preface this by saying I LOVE Damon Wayans, Jr. I also LOVE Amber Stevens West. I do not love this pilot. It's apparently executive produced by James Corden, and based on a time when he lived with Harry Styles. This is another one of those "I'd see it as a movie, but…" ideas. I mean, how long does this charade last? How long can the British rocker put up with the quiet suburbs? How do you get 7 seasons out of this? Too many shows don't seem to have the long game in mind these days, and it they end up painting themselves into a corner, creatively. I hate to turn on my folks, but this one doesn't last.
Magnum P.I. (Monday, 10 PM)
I loved this trailer WAY more than I wanted to. Originally, I only wanted this show to succeed so that Anthony Anderson wouldn't be the only Hang Time alum still working today. And I really wanted to hate this concept. The 80s reboots just keep coming, but this one I like. I fear it's gonna be like MacGyver was for me, though: never watched the original, enjoyed the reboot pilot, and then never made any attempt to watch it again. Plus, are we going into this knowing the whole Robin Masters twist? I mean, are they going to play that up? Are we just supposed to play dumb? Anyway, I love this cast. Since Happy Endings, I will watch Zachary Knighton in anything, and he's a GREAT choice for Rick. As for Magnum himself, are we gonna have an AC Slater situation, where we later find out his name is really Thomas Rodriguez? 'Cause, I mean, c'mon… Anyway, CBS seems to be planning Monday as "Diversity Night", kicking things off with The Neighborhood, followed by Happy Together, and capped off with this. They COULD have scheduled a Reboot Night, with MacGyver, Hawaii Five-0 and Magnum, but I'm glad they showed some restraint. The interesting thing is that there are some Tom Selleck die hards out there who may not accept this reboot, and they're the primary CBS audience. That said, those folks have Blue Bloods now, and this is meant to skew younger. I think it'll work.
Murphy Brown (Thursday, 9:30)
Ugh, another "zombie" show. You know, those shows that are dead, but don't realize they're dead, so they just keep coming? I get how the political climate kinda paved the way for this one, but did we really need it? I mean, about a year ago, The BBC did a one-off Are You Being Served? special. It was nostalgia and something new, all at once. And it was only one episode. That's what I'd like here. What Does Murphy Brown Think of the Trump Administration? There's an interesting special there. It's not, however, a 13-episode series. The same way I didn't need Roseanne throwing her views in my face through her reboot, I don't really see what Diane English and the Murphy Brown crew have to say about the state of the world that's not already being said by every Liberal late night talk show host. Plus, the narrative device doesn't really work here: in TV news, how often does a network "get the gang back together"? It DOESN'T. These people would all scatter to different networks, and maybe, just maybe, end up together at CNN or something. But there's NO WAY FYI would reach out to a bunch of former employee "olds", as the social media guy calls them, to provide a "fresh voice" on the state of the world. Unless FYI has been retooled to be the 60 Minutes of this universe, I'm just not buying it. And let's talk about that social media guy: I hate him. I hate that archetype because it just doesn't work. The whole "look at the Millennial who's all tech savvy and here to show the other characters that they're dinosaurs." These characters are typically brash, somewhat unfeeling, and unsympathetic. Two seasons ago, Joel McHale's failed sitcom The Great Outdoors was built on a group of these characters, on the same network. That character is always a douche and never paints Millennials in a positive light. The trailer gives us an early dose of what to expect from him, and I feel like they could've left him on the cutting room floor if it wasn't for that fact that he brings some semblance of "diversity" to the series. Anyway, I say they do their 13 episodes and they're out, but I don't expect this to be the Liberal counterpoint to Roseanne. It won't nearly be as much of a ratings smash, which is sad, but is where we are today.
The Neighborhood (Monday, 8 PM)
Sigh. This just feels lazy. Cedric is here because of a talent holding deal he has with CBS, and the show has already been retooled since this pilot was filmed, as The White Guy ('cause let's be honest, his name doesn't matter in the grand scheme of the show) was played by Josh Lawson (House of Lies), but has been recast with Max Greenfield, fresh off New Girl. That change kinda sucks because, while I haven't seen Greenfield in the role, I think Lawson really nailed what they were going for here: The Aw Shucks, I Love Everybody Guy. I say it's lazy because it's just built on the foundation of race. Without the whole They're Black and They're White thing, there's really no show there. I can see how this was an entertaining pilot but, again, there's no long game here. Does Cedric's character mellow over time? Does he indulge in a bit of White culture? Are both families better for the living arrangement? And I've loved Dreama Walker since Don't Trust The B—- in Apartment 23, but this isn't going to do much for her resumé. Calling this one DOA, even though the cast is really strong.
Scheduling Thoughts
Nothing major here. It was interesting to see them basically pull out of Monday and focus on Thursday as their night of comedy. They had a pretty good stranglehold on Monday comedy, so it's odd that they'd somewhat abandon it to try some diverse shows in those slots. It's also odd that they'd waste 2 hours a week on Crimetime Saturday "drama encores" on Saturday night. Sure, it's not the most popular night for viewership, but that's just wasted real estate. That's 2-4 pilots that got rejected just so they could rerun NCIS: Pittsburgh or whatever.
Fox
The Cool Kids (Friday, 8:30 PM)
This is the Foxiest show I've seen in a LONG time, and I love the cast. That said, I don't care if it is from the guys behind It's Always Sunny In Philadelphia. This is the kind of show Fox greenlights simply to cancel. Usually it's to shove into that Sunday 8:30 ditch between The Simpsons and Family Guy, so I'm surprised this is being farmed out to Friday nights. Anyway, this is a One and Done show. They'll just cancel it to give one of the Seths (Green or MacFarlane) a new show.
Cosmos: Possible Worlds (Midseason)
I get it. The last Cosmos did really well and, even though they swore it was a one-time deal, you just knew they'd find a way to bring it back. These kinds of things take time, which is why that last Cosmos was back in 2014. It'll do fine because it's basically a National Geographic special (National Geographic is also owned by Fox) that's being given a wider, primetime broadcast spotlight. It'll do what it's gonna do, and that'll be it. If it does well, then expect another one in 2022. If it doesn't, well, it wraps up the unintended Cosmos trilogy. Whew! I can't believe I got through that without even touching on my hatred of Neil deGrasse Tyson. Whoops…
Last Man Standing (Friday, 8 PM)
This Fall, Fox trades one Last Man for another, as they pick up the cancelled ABC sitcom starring Tim Allen. Now, there was a lot of kerfuffle that the show was cancelled because the star is a Conservative, and I really don't know if that's true or not. It was never a ratings star, but it was also on Friday nights, so the bar was much lower. Still, just like everyone wants their own This Is Us, everyone also seems to want their own Roseanne revival. So, Fox jumped at the chance to add this to its schedule – a schedule in which it doesn't truly fit. It doesn't feel Fox to me, but maybe that's a good thing. It had a dedicated audience, so maybe it'll bring those viewers to its other shows. I actually don't hate this show. I rarely saw it when it was on, but I've seen it in syndication. It's bandied about like it's this brash, Conservative voice, but Allen's character is pretty much painted like a dinosaur in a changing world. I mean, he's not quite Archie Bunker, but his wife and daughters are always reminding him that the world is changing and he'd better get used to it. Unlike NBC's save of Brooklyn Nine-Nine, this isn't to give it a proper send-off (something it never got from ABC), but rather an investment that they're hoping they can get a few seasons from. This will be season 7, so I wouldn't be surprised if there was some deal to take them through 10 – as long as the ratings are there. I do, however, find it interesting that it'll be going up against Fresh Off The Boat on ABC. That's quite the bit of counter programming there…
The Passage (Midseason)
Doesn't Fox's schedule already have a Special Child On The Run from the Government Show in The Gifted? I don't know anything about the books from which this was adapted, but I do know that it had been retooled a few times before it got picked up. I love Mark-Paul Gosselaar. I think it's really impossible for anyone my age to hate him. I want him to do well. After stints on Pitch and those 4 seasons of Franklin & Bash, I really want him to get something that sticks. I'm just sick of vampires, and that's ultimately what this show is about. Its survival will depend on its timeslot and competition, both of which are unknown at this point. Hell, Fox had Lucifer for 3 seasons, so they can probably keep this around if it finds an audience. I'm on the fence with this one.
Proven Innocent (Midseason)
Interesting concept, but I'm not sure Fox is the right home for it to succeed. You see, Fox these days seems to want to have it both ways: they want to be the 90s network that puts out worthless dreck like The Cool Kids, but then they also want to be taken seriously by airing stuff like Cosmos and this. You can't do both. When CBS knew it wanted to change its image, and be taken seriously, we had the Rural Purge, where the joke is that they cancelled every show with a tree in it. This show belongs on ABC. It would even get bonus points if it were a ShondaLand show, but then every character would be screwing each other and that doesn't seem like it would fit the tone of this series. Still, this is the kind of show that ABC would throw out there and probably fail with, but they would try. I feel like the only reason this is on Fox is because its executive producer is Danny Strong (remember him as Jonathan in that terrible season of Buffy?), whose Danny Strong Productions is behind Empire, and also seems to have a production deal with Fox. Still, Fox had a hit with 9-1-1, which also didn't feel like a natural fit, so maybe if this gets paired with that, it could have a chance. For now, though, I'm thinking this one won't go far.
REL (Sunday, 9:30 PM)
Since his role in Get Out, everybody has been rooting for Lil Rel Howery, but is it too soon for this? I'd rather see him in more movies than see him get a middling Fox sitcom. His former costar, Jerrod Carmichael, is the executive producer here, but I don't expect this show to push any of the buttons that The Carmichael Show did. This is just a run of the mill sitcom. Good to see Sinbad, though. I'm reminded of how Fox really screwed the pooch with Mulaney, but the thing this has going for it that Mulaney did not is the fact that there's a Black audience looking for representation. I don't think the post-Family Guy timeslot is the best place for this, though. Hell, it ought to have gotten the post-Last Man Standing slot on Friday. They're as different as night and day, but that's going to be prime real estate, which is just wasted on The Cool Kids. It could be argued that folks aren't watching TV on Friday nights, but in the DVR age, nobody's watching live anyway. Still, for the few that are, I think scheduling should be done to keep them in mind. I'm sorry, Lil Rel, but this is a One and Done.
Scheduling Thoughts
Interesting that Fox is keeping most of its debuts for midseason. It's not like they're coming off the bench that strong, but I think it's internal company politics at play, with the looming sale and everything. At the upfronts, they kept referring to themselves as New Fox, because they would no longer have to worry about how their shows play in the international marketplace. They're taking a decidedly America First approach with their schedule, which could mean they're gonna double down on what made them Fox in the first place. I mean, The Cool Kids and REL both feel like they've been sitting in a vault for the past 20 years. It's a network that doesn't know what it wants to be, especially in light of the fact that it won't own its own production studio in a year. In discussing its future, some folks have even posited that they might make a play for the WWE contract, which expires with NBCUniversal next September, which means they'd lose Monday and Tuesday real estate to RAW and Smackdown. They're a network without a master, or a roadmap, right now. One thing I will give them credit for: moving Bob's Burgers to Sunday at 8:30. That 7:30 swing slot never worked because football is a fickle mistress, and I think it was to that show's detriment. Anyway, another odd thing is that Fox has yet to cancel Ghosted or LA to Vegas. They both look terrible, and there have been shows in the past that were never officially cancelled, but it'd be interesting to see if they try to revive those midseason.
NBC
I Feel Bad (Thursday, 9:30)
So, I was formally introduced to star Sarayu Blue in the recent film Blockers, where she played John Cena's wife. I like her, but it shows how much TV has changed in recent years, because just a few years ago she would've been the best friend instead of the lead. That's not really a knock on her, but more so one on her resumé. Amy Poehler is the executive producer here, which is why this is on NBC. Honestly, if you put this on ABC, following Modern Family (where that horrible Single Parents is currently slotted), I think it'd have a chance. ABC is great at giving new comedic interpretations of the different types of families out there. There's Modern, there's Speechless, there's American Housewife, Black-ish, Fresh Off The Boat, etc. I could go on, but you get the point. Now, it could be said they've reached their saturation point over there, but I still think this show would feel right at home. On NBC? Not so much. NBC is the yuppie network, loved by DINKs (Dual Income, No Kids). All of its shows have to be set in fast-paced NYC, and nobody has a great relationship with their family. This is slotted right after Will & Grace, and before Law & Order: SVU. If I were scheduling, I'd have swapped it with Will & Grace, so that The Good Place would be its lead-in, while Will & Grace can pretty much stand on its own at 9:30. I feel The Good Place and this show would share more of an audience than it would with Will & Grace. It's not 1998 anymore, so they really need to stop holding that Thursday 9 PM slot as a "sacred badge of honor". Seinfeld is gone and he ain't coming back. Anyway, One and Done.
Manifest (Monday, 10 PM)
Let me start off by saying Fuck YOU J.J. Abrams, Damon Lindelof, and Carlton Cuse. You're why we are where we are today. Yes, this is Lost. I'm sure there's more to it than that, but at the end of the day, it's just Lost again. Now, why am I mad at those 3 gentlemen? Well, it's because they started us on this road of the mythological saga that poses more questions than it answers. Before Lost, no shows had really come along with such a woven mythology, insinuating a concrete payoff. Everything matters! That's what viewers were told to consider. The lottery numbers, the seat numbers, the smoke monster, the bear. Nothing is as it seems! And then the show ended, disappointing many, and also revealed that a lot of that shit had no inherent meaning, and they were making it up as they went along. So, just as they introduced us to that type of storytelling, their inability to satisfyingly stick the landing effectively pulled the ladder up behind them so that no one else could succeed at it. Since then, we've had shows like The Event, FlashForward, The Crossing – all cancelled before they really got a chance to answer what was going on. Why? Because viewers were like "Nah, I'm not falling for that again!" I skipped Lost. Just didn't interest me for various reasons. That said, I'd actually be interested in this show, BUT I know how the game is played, and I also know that they'll never get a chance to reveal all of their answers – if they've even thought of them in the first place. One and Done.
New Amsterdam (Tuesday, 10 PM)
Ugh ANOTHER damn medical show?! Pretty soon, TV procedurals are just gonna be medical shows and shows about firefighters. I saw that little twist coming. You think I didn't, but I did. Still, it's the kind of show that's not playing the long game. What does season 5 look like? We gonna do the UK thing where they just bring in a new lead? I was saying on Twitter last week that I love how in the UK, no star is bigger than the show. A show could've been on for 22 years, with 5 different leads. It just keeps on rolling along. America's not like that, though. Meanwhile, when did Tyler Labine get so old?! I don't know about this one. I mean, America hates the idea of free health care, but loves its medical dramas. It's going against ABC's The Rookie, but it's also getting that prime This Is Us lead-in, so I'm not quite sure who the winner is in that race. I will say, out of all the NBC shows I've seen lined up for the Fall, this is the one with the best shot at survival.
Scheduling Thoughts
Not a lot to say here, as they're ultimately playing it pretty safe. Just as I said with CBS, though, I feel like NBC is wasting a lot of good real estate on Dateline Saturday Night Mystery. That's 2-4 pilots dead, just for that. I know it's relatively cheap to produce, but it just seems like such a shortsighted decision.
The CW
All American (Wednesday, 9 PM)
I actually like what I see here. You couldn't do this on any other broadcast network, as shows like this are heading to places like Freeform now. I'm digging the 90210 meets One Tree Hill meets Friday Night Lights, with a dash of Black Lightning. Plus, it's got that Riverdale lead-in, suggesting the network has faith in it. I don't even care about its competition on the other networks, because The CW plays by its own rules and standards. I think this one works.
Charmed (Sunday, 9 PM)
OK, who thought it was time to revive this? I never watched the original, but I know it lasted 8 seasons. I mean, 12 years have passed since its finale, but between this and the Roswell reboot, it's like someone at The CW finally got that closet opened that's been locked since UPN merged with The WB. So many wonderful properties to reboot! We're about 4 years away from the One Tree Hill reboot at this point. Anyway, remember how I said shows like All American were ending up on Freeform? This show TOTALLY deserves to be over there, with their shows like Siren and Shadowhunters. I mean, it might do OK on The CW, but I'm not sure. I feel like any hardcore fan base that exists for the previous iteration probably isn't going to be too happy about this. Meanwhile, I applaud their attempt to diversify it and all, but minorities don't get down with witches like that. If you remember, there was only one Black chick in The Craft, and her career never recovered from that! It probably needs a stronger lead-in to guarantee success. This fall, The CW expands to Sunday nights, and this will be there, preceded by Supergirl, which is far from a ratings smash. Still, if they're going for a Sunday Girl Power block, then I guess this is what they have to work with.
Scheduling Thoughts
I've got quite a few here, as there are a lot of moves going on. As I said above, their foray into Sunday nights is weak. They'll need to work to strengthen that over time. Moving Arrow to Monday is interesting, but it's an older show so at this point it's going to do what it's going to do, regardless of where it's placed. it also frontloads the week with the DC shows, with Supergirl on Sunday, Legends of Tomorrow and Arrow on Monday, and The Flash and Black Lightning on Tuesday. I'm sure this will help when planning next year's crossover. On Thursday, after Supernatural, they've got the new series, Legacies, which is a spin-off of The Originals which, itself, was a spin-off of The Vampire Diaries. It's the Good Times to The Originals' Maude and The Vampire Diaries' All In The Family. Its trailer isn't available right now, but I've got to wonder why it got that slot and not Charmed. I thought they had pretty much done everything they possibly could to the Vampire Diaries universe. Meanwhile, Dynasty is a HORRIBLE lead-in for Crazy Ex-Girlfriend on Friday. It's Crazy's final season, though, so I guess they were just like "Fuck it! Put it wherever."
So, who had the West Week Ever? Was it Yanny? Was it Laurel? I'm gonna look back one day, and that joke isn't going to age well. Anyway, looking at the Upfront presentations as a whole, I think ABC and CBS had the strongest showings. Fox and NBC aren't really taking any chances, while The CW is just shuffling deck chairs right now. For the ABC slate, there some shows that have potential, like The Rookie and A Million Little Things, but I'm just not sure yet. Meanwhile, I'm pretty sure CBS has hits on their hands with FBI and Magnum P.I. Plus, they'll get some great press for that Murphy Brown revival. So, I'm going to say that CBS had the West Week Ever.