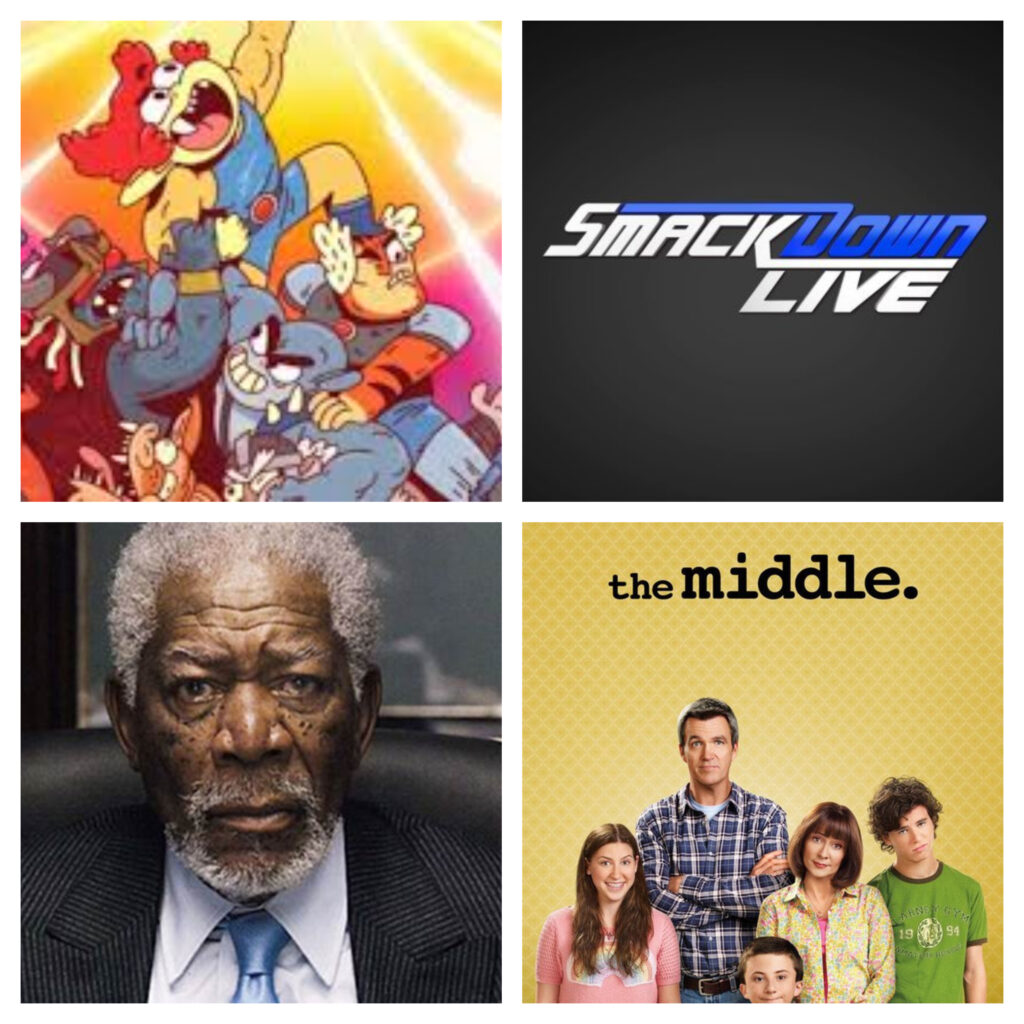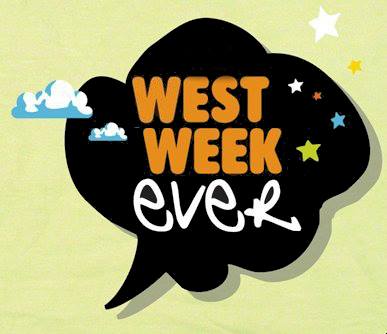 HarassmentWatch(TM)
Mario Batali Update – The celebrity chef is now officially under criminal investigation by the NYPD for allegations against him for sexual misconduct. He will be bought out of his restaurant group by July 1st. Meanwhile, he must've been the backbone of The Chew, as ABC has cancelled the series (following his ouster) in order to expand Good Morning America to 3 hours. Anyway, when the allegations first came out, Batali said that they pretty much lined up with behavior he'd exhibited in the past, so there's no real denial here.
Luc Besson – The French director, probably best known for Léon: The Professional, has been accused of rape by an actress, who said that Besson put something in her tea during a meeting. She lost consciousness, only to wake up to find Besson fondling and penetrating her. He allegedly fled the hotel, leaving her a wad of cash. French police are investigating the allegations, while Besson is in denial mode.
Jeffrey Tambor Update – In a New York Times interview with the cast of Arrested Development, costar Jessica Walter recounted a time when Tambor was verbally abusive to her – which resulted in a bunch of the male costars basically mansplaining and coming to Tambor's defense. Costar Jason Bateman later had to walk back his remarks on Twitter after folks pointed out that he was basically minimizing Walter's experience. Not a good look for a show promoting its return (May 29th on Netflix), but I sadly doubt it'll really matter to many.
Morgan Freeman – What? NO! You don't say! Anyway, the famed narrator/actor has been accused of sexual harassment by 8 different women. He would frequently comment on production assistants' figures, and even tried to lift one woman's skirt to see if she was wearing underwear. He issued a statement that he apologized "to anyone who felt uncomfortable or disrespected" by his actions. Whatever. Dude is an 80 year old man who wears an earring. If you don't realize he's a guy who's still "trying to get it in", then of course you're surprised. Still, he was dating his stepgranddaughter at one point, so nothing he does sexually surprises me anymore. I wrote him off, like, ten years ago.
Harvey Weinstein Update – Could this be the end of HarassmentWatch? The man who started it all, who inspired the #MeToo Movement, will officially be charged with a sex crime, and surrendered to the NYPD this morning. "Surrendered to the NYPD". Yeah, I get he's an asshole, but they make it sound like he's a serial killer who's been on the lam. Anyway, as we're learning, taking him off the streets isn't gonna stop this stuff from happening. This is basically Hydra at this point: cut off the head, and 2 more will appear.
Sigh. I really didn't want to have to talk about this. Like, I'm really kind of exhausted by it, and I found myself ashamed of a lot of people because of it. Yet, here we are:

Last Friday, Cartoon Network released a video announcing ThunderCats Roar, which is a new take on the ThunderCats franchise. And 30-40 year old male Internet LOST. ITS. SHIT.
"It looks like shit! Why does it look like Steven Universe?!"

"I hate this CALARTS style! Why even call it ThunderCats?"

"They're trying to do another Teen Titans Go!"
Those are some of the tamer examples of what's out there. At the end of the day, a bunch of grown men were making it their mission in life to make sure the world knew of their displeasure at the cat people cartoon. I sat there, reading these remarks, thinking, "Don't y'all have prostate exams to schedule or something?" Seriously, the greatest trick the Devil ever played was creating the Internet and convincing everyone that their opinions matter (he said ironically on his vanity project blog). This was not created for the old school fan. This is an attempt to make new fans. And I've heard folks say "Well, how dare they make a show that's NOT for the fans?" Probably because they figure you have lives to attend to, instead of obsessing over shit like this. Let me back up a bit, though, so you can understand where I'm coming from with this.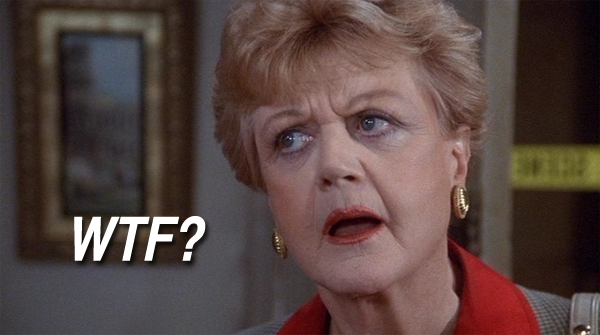 Unlike most people my age, the 80s mean very little to me. Yeah, I know I claim to be "pop culture guy", and I was born in '81, but I really didn't glom onto much that the 80s had to offer. When it comes to the 80s, I care about Knight Rider, Small Wonder, and Night Court. That's about it. I actually had more of a sophisticated palette as a child than I do now. During that decade, I was pretty much obsessed with public television, the local news, and Murder, She Wrote. I'm not kidding. When I was 3, my favorite show was Murder, She Wrote. What? I had old parents. Anyway, most of y'all have all these fond memories of G.I.Joe, ThunderCats, He-Man, etc, but I do not. Just didn't watch them. Sidebar – most of these were weekday afternoon cartoons, and I used to carpool with a teacher who had to stay late, so I never got home early enough after school to watch most of those shows. My cartoon pop culturedom didn't come to fruition until the 90s, as nothing really resonated with me until the Teenage Mutant Ninja Turtles era. That's why I actually like the Slimer & The Real Ghostbusters seasons. That's why I prefer the DiC G.I. Joe ("Got to get tough! Yo Joe!") to the Sunbow era. And I was just cynical enough, even at that young age, to realize that, at the end of the day, they were just dumb cartoons.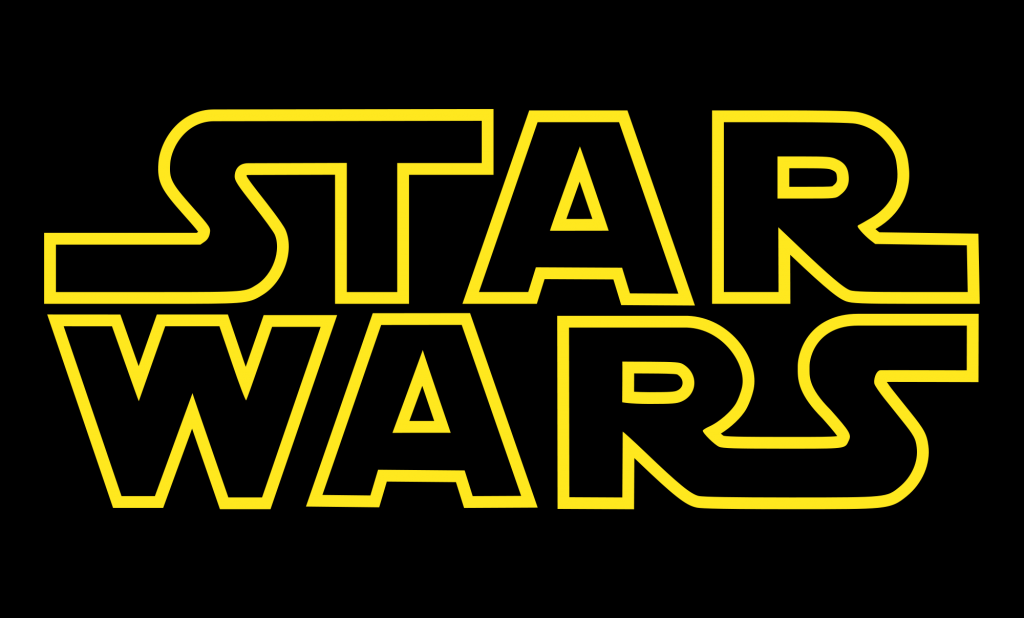 A lot of folks, however, were introduced to these franchises as younger children, so they shaped their development. They have Christmas memories about getting the toys, and sometimes have some faded Polaroids as proof. Since the properties are so intertwined with their own development, folks take these things to heart and get fiercely protective of them. They also, however, never learned to let them go. I find this a lot with Star Wars fans, especially when discussing how The Last Jedi disappointed them. I liked the movie well enough, even if I thought Finn was wasted and Rose was an unnecessary character who only served to accompany Finn on his B plot. These people were introduced to Star Wars at a young age, it shaped their love of film/fantasy/slave girls and never thought they'd get more. Then, Lucas surprised them with a prequel trilogy. The less said about that the better, but they survived it all, and figured that's all they'd get. THEN, Disney bought the franchise and started giving them NEW Star Wars. The thing that shaped them, but kept disappointing them like a deadbeat dad, continued to pop into their lives, with the promise of a return to the days of old. But, you can't go home again.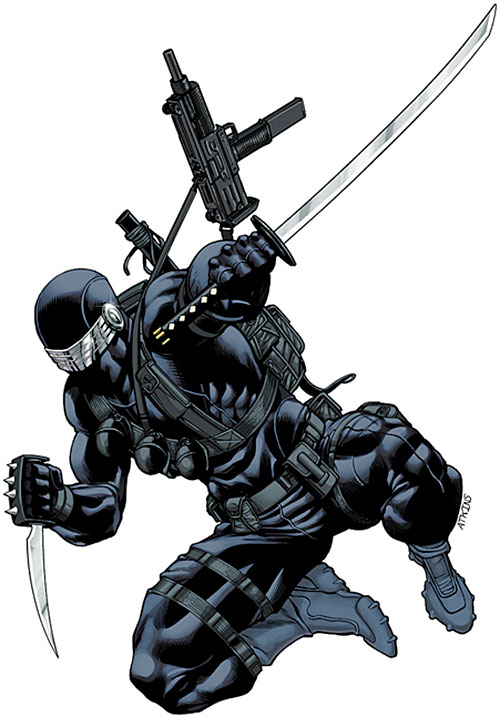 These fans look to these things as comfort food – familiar guideposts that never change, and they can always return to them as "home base" in Life's game of tag. As such, when they do change, they turn on them because they feel betrayed. Still, these concepts have to change and evolve or they become stagnant. People claim they want new ideas, but when they get them, they decide they just want more of the same. G.I. Joe fans are constantly saying "The line's dead. Hasbro's doing nothing with the property." Well, good. 'Cause Lord knows we don't need an 85th version of Snake-Eyes. My generation seems to forget that there was a G.I. Joe before Cobra and Duke and Snake-Eyes even entered the picture. That generation doesn't get to rant as much because the Internet came along and frightened them, but they're out there. I also feel like there should be a Joe after the Cobra era. The G.I. Joe vs Cobra era has lasted, intermittently, for 36 years. That's 36 years of fucking Snake-Eyes. I'm sorry, but a mute ninja just isn't that cool anymore in 2018. The same folks lamenting the death of the line are also the ones who are basically saying "Fuck the kids! This is MINE!" Just as with comics, if you don't attract a new audience, the thing you love will die right along with you. Many, I feel, wouldn't have a problem with that.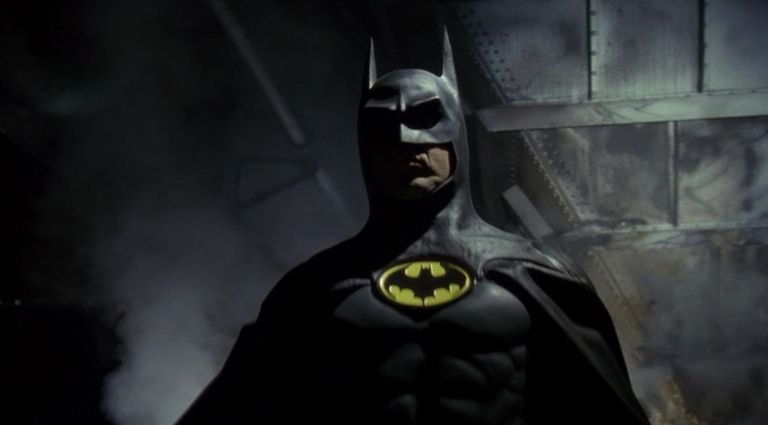 Can you imagine the things folks would shit on had the Internet come along just a few years earlier? Take Batman '89, for instance. Sure, it's thematically in line with his pulp roots, but it's NOTHING like Batman '66, which was what most folks at the time were more familiar with. His suit's black, there are no POW! effects, and he doesn't have a Robin. "Why even call it 'Batman'?" they'd ask. I listened to a podcast yesterday where they spent a good chunk of time railing against the new ThunderCats because it seems to "dumb down" the franchise by going the Teen Titans Go! route – a show the hosts despised because the characters in that show aren't heroic and don't act in ways that children should be emulating. They described it as an animated It's Always Sunny In Philadelphia, because all of the characters act like assholes. I think that's quite the stretch, but whatever. These guys hated TTG for its horrible "message", yet in the same episode went on to laud the controversial comic book Jawbreakers (I'm not even getting into that, but trust me it's not important for my point) because, and I quote, "Some things should just be fun. Not everything needs a moral." Yeah, that's moving the goalposts like a motherfucker.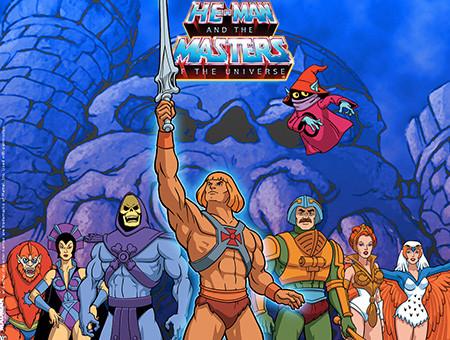 Let me tell you something about your 80s cartoons. Bear with me here, it's going to sound like the result of rogue Googling, but I actually went to school for this. I have an Ivy League degree in human development, with a focus on early childhood. Contrary to popular belief, these shows weren't designed in some animation lab to bring pleasure to all the little girls and boys. No, the properties tended to be owned by toy companies (for example, Hasbro owns G.I. Joe), and the shows were merely vehicles for selling product. In the early 80s, thanks to President Ronald Reagan, the Federal Communications Commission deregulated commercial time limits in children's programming. This led to the development of what is now known as the "program-length commercial". He-Man? Program-length commercial. GoBots? Program-length commercial. Since toy companies were no longer bound to traditional commercials to advertise to children, the sky was the limit for toy companies. Whatever they wanted to sell, they could just line up a Japanese animation studio to put together a series for them. You grew up engrossed in the never-ending battle between G.I. Joe and Cobra, not realizing they were just subconsciously grooming you to ask your parents for the Trouble Bubble and the Terrordrome at Christmas. The laws kinda changed in the 90s, but the biggest change was that you couldn't air commercials for a product while its show was on, because kids supposedly aren't sharp enough to tell when a show ends and a commercial begins. This is why you won't see a commercial for Power Rangers toys during an episode of Power Rangers.
All of this is to say that these properties don't come from some wholesome place to remind you of your childhood. When they don't have anything else to sell, they pack up and move on to the next thing. When you get butthurt about something from your childhood changing for a new audience, it basically means the company isn't making enough money off your nostalgia anymore and they're going where those dollars are. This isn't to minimize your memories or feelings, but it is to remind you of a simple truth that corporations aren't people and they ultimately have no obligation to you.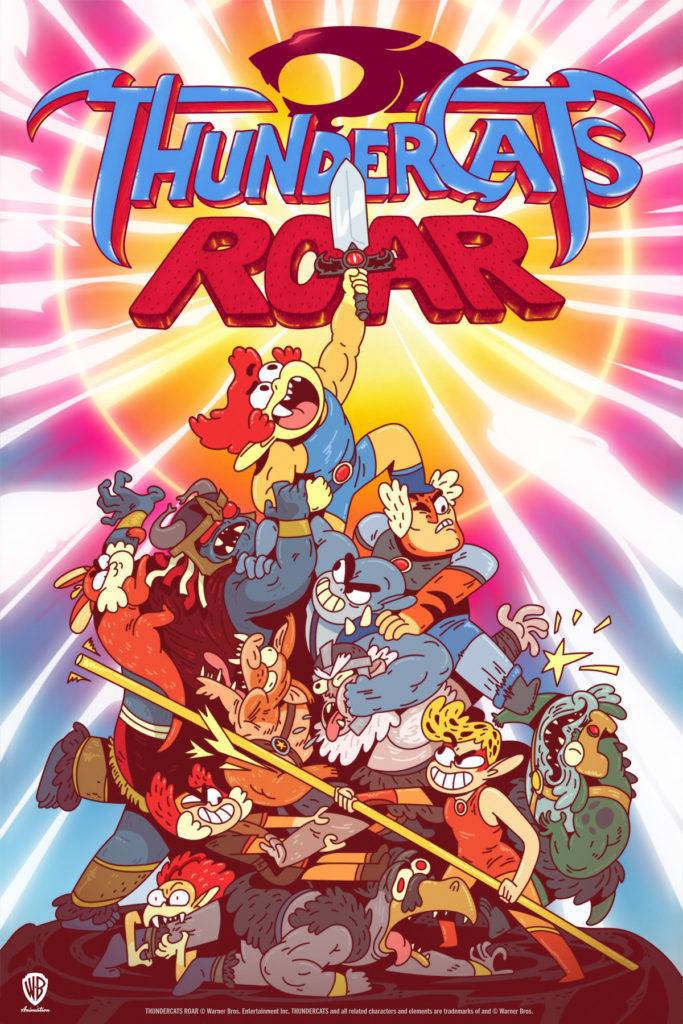 Now, back to ThunderCats. The original show? Not that great. It's middling 80s fare, meant to sell toys. I hear the 2011 reboot was actually pretty good. I could get into the whole "Well, if you watched it, it wouldn't have been cancelled" argument, but there are other factors at play, like toy sales and Cartoon Network's erratic scheduling. Still, they tried doing it "the fans' way", and for it didn't work out for whatever reason. So now they're trying something new. And there's also something to be said for not judging a book by its cover. As much as folks claim to hate the art style that's being mimicked, folks love those shows. I never hear a bad thing about Steven Universe. And even though The Adventures of Gumball looks lazy at times, it might be one of the smartest shows on television. I'm not even joking when I say that (check out the episode on privilege to see what I'm talking about). One thing people need to internalize is that EVERYTHING DOESN'T HAVE TO BE FOR YOU. It's not to say that things should be exclusionary, but it's OK to see something, say "It's not for me, but good luck to them", and walk away. This demand that everything be the way everyone wants it is insane. Life isn't fucking Burger King. Instead, I'm seeing folks, who clearly have a history of being bullied and mocked, mocking the ThunderCats Roar creator for his man bun and shit like that. You're just undermining your whole stance when you sink to physical attacks to express your displeasure. Anyway, I'll be checking out the show, even when Cartoon Network decides to do something stupid with the scheduling, like air all the episodes in one day or some shit.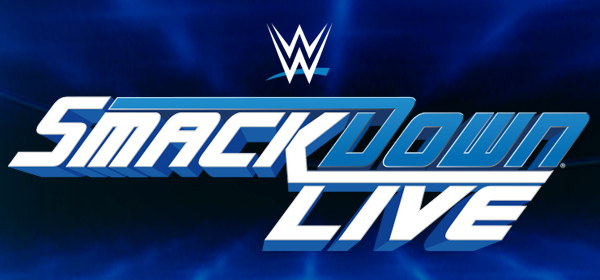 In a major coup for the Fox network, they've struck a deal with WWE to air SmackDown Live through 2024, worth a reported $1 billion. They would begin airing the show in 2019 when the NBCUniversal contract expires, while RAW will continue to air on USA Network. This might be the shot in the arm the SmackDown brand needs, as having it and RAW on the same network, two nights apart, just didn't make it seem that special. In fact, I always felt that RAW's claim to fame was the fact that it was live, so SmackDown being pretaped was somewhat interesting to me. When it switched to a live format, it just became more of a Not RAW to me. I totally applaud this move, however, as I've been saying that there needed to be a free, broadcast WWE show ever since SmackDown moved to cable. A lot of folks don't realize that, during the UPN years, SmackDown was the highest rated show in Spanish-speaking households. There is clearly a wrestling audience that are either cord cutters or simply rely on over the air TV, and they deserve a show of their own. This is a good chance to differentiate the brand from RAW as much as possible.
Things You Might Have Missed This Week
The sequel to The LEGO Movie has a title and release date. The LEGO Movie 2: The Second Part will be released February 8th, 2019.
It's being reported that Amazon may save The Expanse, which was just cancelled at Syfy.
Speaking of Syfy, the Nope, No Superman Here series Krypton was renewed for a second season, the day before its first season finale aired.
Word on the street is singer Ariana Grande and Saturday Night Live's Pete Davidson are now dating. Well, good for him!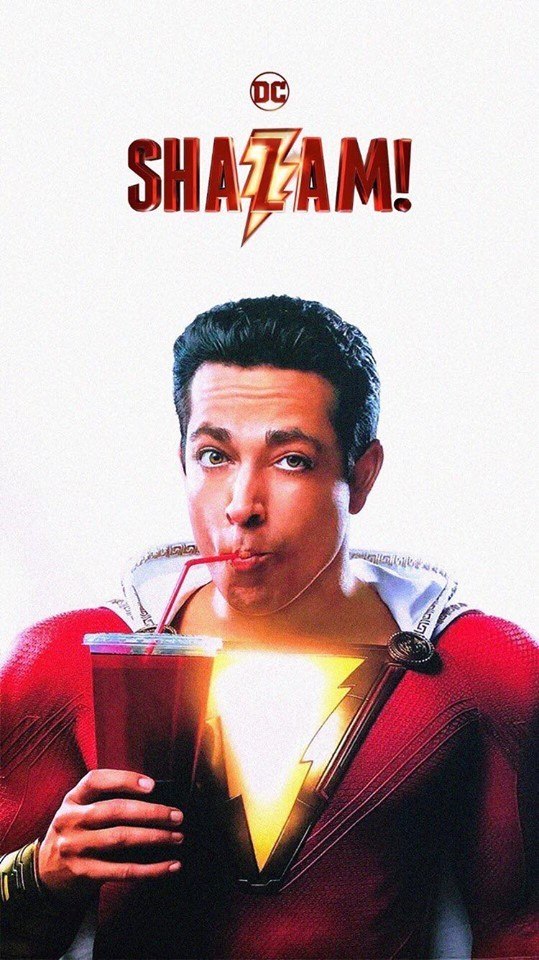 We got a poster for DC's SHAZAM!, starring Zachary Levi. I mean, this character means so little to me that I'm not going to really critique its "accuracy", but the poster does nothing for me. It'd be find if it were promoting a lighthearted SHAZAM! on The CW next fall, but it's not dynamic enough for a movie that they expect me to leave my house and pay money for.
One of the last question marks for the 17-18 TV season, Fox has officially cancelled airplane sitcom LA to Vegas.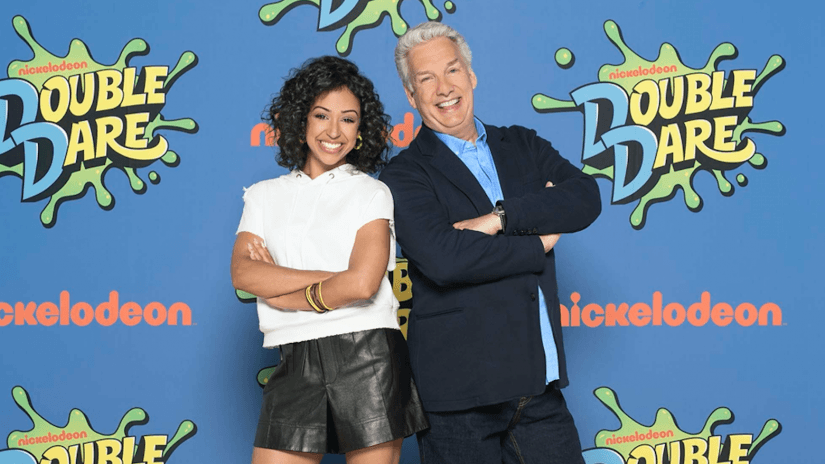 YouTuber/TRL correspondent Liza Koshy has been announced as the host of Nickelodeon's Double Dare revival this summer. Original host, Marc Summers, will offer "color commentary" – probably while hidden behind several layers of Plexiglass, while wearing 4 layers of clothes to make sure no slime touches him. Anyway, the show debuts June 25th at 8 PM.
Speaking of TRL, the show was renamed last month to Total Request List, since the show is now taped and is no longer live.
Jake Gyllenhaal is in talks to play the villain Mysterio in the sequel to Spider-Man: Homecoming. I'm still hoping it's called Spider-Man: Sadie Hawkins Day, with the trilogy being rounded out by either Spider-Man: Prom or Spider-Man: Graduation Day.
Paramount removed the next Transformers sequel from its release schedule entirely, supporting reports of an upcoming franchise cinematic reboot.
The Obamas just signed a production deal with Netflix, which will see them produce docu-series, films, and both scripted and unscripted series for the streaming service. I need to send them my pitch for a revival of Breaker High!
Lifetime series UnREAL's fourth, and final, season will actually debut on Hulu, and it's unclear if it will ever get a release date on Lifetime. I guess this is the 21st century version of "moving a show to Saturday"…
Unlike most people my age, I have no real affinity for the Muppets, so imagine my surprise when I found myself really excited for The Happytime Murders. I'm that guy who'll watch anything with Melissa McCarthy (Sorry, not sorry), and it goes a LOT of places I never thought I'd see them go.
Deadpool 2 dethroned Avengers: Infinity War at the weekend box office, taking in $125 million.
To celebrate the franchise's move from webisodes/DVD movies to full-fledged TV series, DC Super Hero Girls has undergone a makeover. I'm not really a fan, but it ain't for me, so…
Logan director James Mangold has been tapped to direct a Star Wars spinoff about Boba Fett. That is until Kathleen Kennedy fires him in six months and replaces him with Todd Phillips or something.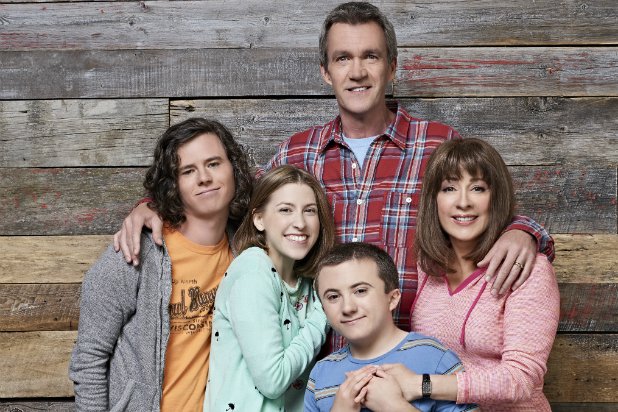 I'll bet a lot of y'all got to this point and expected to see Deadpool 2. Well, I haven't seen it yet, plus it's my site and I'll do what I want! No, we're going to talk about The Middle.
Debuting Fall 2009, The Middle came along and spent 10 seasons simply flying under the radar. For those who did check it out, though, they were introduced to the quirks of the Heck family. Neurotic Frankie, who's still trying to find some meaning in her life outside of being a wife and mother. Stoic Mike, who hides his emotions as he spends his days as a manager at the quarry. Peppy, optimistic, yet awkward, Sue, who greets every day with a smile, even as the world continues to try to tear her down. Slacker son Axl, and Brick…well, what can I say about Brick? As the youngest son, he's clearly on the spectrum, but he also has weird quirks, like repeating words in a whisper and licking cars.
Anyway, the show captured everything about living in "the middle": they lived in the middle of the country, they were middle class, we saw Sue struggle to gain attention as the middle child, etc. It was never a "watercooler show", with folks going to work the next day, asking each other "Did you see last night's The Middle?" Still, it was a fine example of what ABC does best: offer sitcoms showing the different definitions of "family". As the world seemed to be working against them, we were always rooting for the Hecks to get through it all. It never got too political (much to several of the stars' chagrin), nor too preachy. It was really about making it one day at a time, and living to fight another day in this game called Life.
I'd been saying that the show was living on borrowed time for the past few seasons. While nothing about the show's quality had changed, it didn't really seem to be going anywhere. It lived right there in the middle. There were no real highs and no real lows. I think that's probably indicative of how television has changed. We now expect some sort of huge cliffhanger or something to get us to come back for the next episode. Gone are the days of old, where every episode of a show was pretty much the same. The Duke boys were pretty much always evading Roscoe and thwarting Boss Hogg. With ALF, he always wanted to eat the cat, and had to be hidden from the neighbors. Every episode was pretty much the same for those shows, but they still managed to entertain and bring in an audience. Nowadays, though, everything has to have a death or a paternity mystery to keep folks on the hook. The Middle never played those games, which is probably why its ratings were solidly in…the middle.
When this season was announced as its last, I thought it was great that they announced it early so that the show would be able to take its well-earned victory lap. I mean, ten seasons is NOTHING to sneeze at in this day and age! And then ABC came along and screwed the pooch by giving the show's timeslot to the Roseanne revival. I get it. I know it's a business, and I get why they did it. Some might even say that, as a lead-in, Roseanne actually helped The Middle's ratings in this final season. OK, but ratings don't matter for a show in its final season. The ad rates have been set, and it's not vying for renewal. It could've gotten no viewers, and they would've just moved it to Saturdays. Plus, it ended up with something I don't think I've ever seen before: an hour-long series finale that started on the half hour. There are certain unspoken rules in scheduling, and one thing is that you don't set an hour-long show at 8:30. Hour-long shows, traditionally, start at the top of the hour, unless delayed by a sporting event or something. Anyway, it didn't seem to hurt it, as the ratings for the finale were up, while the ratings for Roseanne's finale were down. Womp womp.
How was the series finale? Well, it was perfectly in the middle. I mean, the show ended doing what it did best. We got typical Heck shenanigans, we got a flash forward, we got some payoff for some secondary characters (I see you, Brad!), and we even got a wedding. Still, the episode wasn't about the wedding. It wasn't even about the build-up to the wedding. The wedding was just something that happened, much like everything else in the show. You knew going into it not to expect a big death or anything like that, because that's not the show's bread and butter. It would've been disingenuous to have a Good Times finale, with the Hecks finally getting out of financial servitude and moving to a better neighborhood. No, everything they had was just right for them. It was perfectly in the middle, and they always had each other to lean on. I don't think they'd have wanted it any other way. So, for that reason, The Middle's series finale had the West Week Ever.