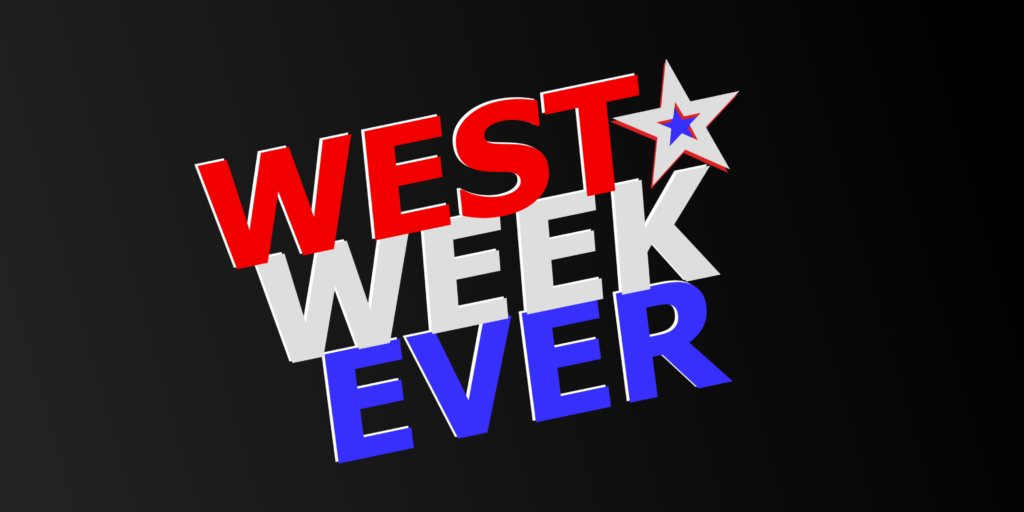 In the words of a not-very-good Gwen Stefani song, "allow me to reintroduce myself". Welcome to the brand new WestWeekEver.com! This month marks my 18th year of blogging, meaning this site is now "legal". The site has been known as a few different things: The World According to a Russian Exchange Student, WilliamBruceWest.com, and now this. As with all things, change is inevitable, and growth must occur. I felt like now was a great time to move into the next phase of the site and lean into what has really been the draw over the past few years.
I've got dreams and aspirations, and I didn't feel like a "vanity site", named after myself, was going to help me achieve those things. When the site began, it was a glorified Livejournal, where I wrote about bad jobs, failed relationships, and little quips that I can now just tweet out instead of devoting full posts to them. No, over the past decade, pop culture has been my real focus, while putting the "real life" stuff on the backburner. Sure, every now and then you might get a personal report on something, but usually I try to keep my focus on the latest happenings in the world of pop culture.
WilliamBruceWest.com had an identity problem, mainly because no one knew who that was. Seriously, if you don't know me that well, you'd see that URL and think "Who the Hell cares?" And, frankly, I wouldn't blame you. I'm just some dude, with some rants on the internet. They're a dime a dozen in this day and age. What there aren't a lot of anymore, however, are bloggers. To ask most folks, the blog is "dead". Well, sure it is with that attitude!
The other night, I saw a TV spot for a current movie and noticed it had 2 pull quotes from a source I'd never heard of before. After some research, I discovered they're less than 6 months old, and have a smaller social media presence than I do! If they can get that kind of exposure, why can't I? WilliamBruceWest.com ain't gonna get it done, because that's not anyone important. But WestWeekEver.com? That one has a shot.
Everyone has pivoted to YouTube and TikTok, but that ain't me. I've never cared much for video as a medium, even though it has seemingly replaced the written word as folks' go-to source of entertainment. No, I'm old fashioned, born during the wrong era. I want to keep the blog alive. Hell, if it's a four letter word now, let's not even call it a "blog" anymore. This is a just website, like Amazon or TMZ. Wow, I probably could have picked some more popular examples, but I digress… I think folks still like to read, but they don't like to read A LOT. We now live in a "TL;DR" world, so I'll try to keep it tight. Be more efficient and effective with words.
What can you expect going forward? Well, I tried a lot of different stuff with the old site. Some of it worked and some didn't, but I tried. I know some of it will be sticking around, like Thrift Justice, while some other things will be replaced by a few new features I'm cooking up. You can still look forward to weekly pop culture round-ups on Fridays, which is the core of the West Week Ever concept. There'll also still be the annual WBW40 music countdown. As far as the reader is concerned, it will feel like a familiar experience. I'm most excited, however, by the stuff that you don't even know is coming.
At this point, I just want to thank y'all for sticking with me this long. Some of you have been readers longer than others, but you're all great in my eyes. This whole experience means a lot to me, as it's my chance to give my take on things going on in the world of entertainment. And while I may not always be RIGHT, I'm always PASSIONATE. That's got to count for something, right? These are not great times, and I think we all know that. I'm not here to be all doom and gloom, however. If I can take your mind off the drudgeries of life for just 5 minutes, then I'll take it. Like it or not, we're all in this together. Anyway, update your bookmarks, relax, and get ready for the future, because it's already here.
Be sure to follow @westweekever on Twitter to make sure you don't miss any site updates!