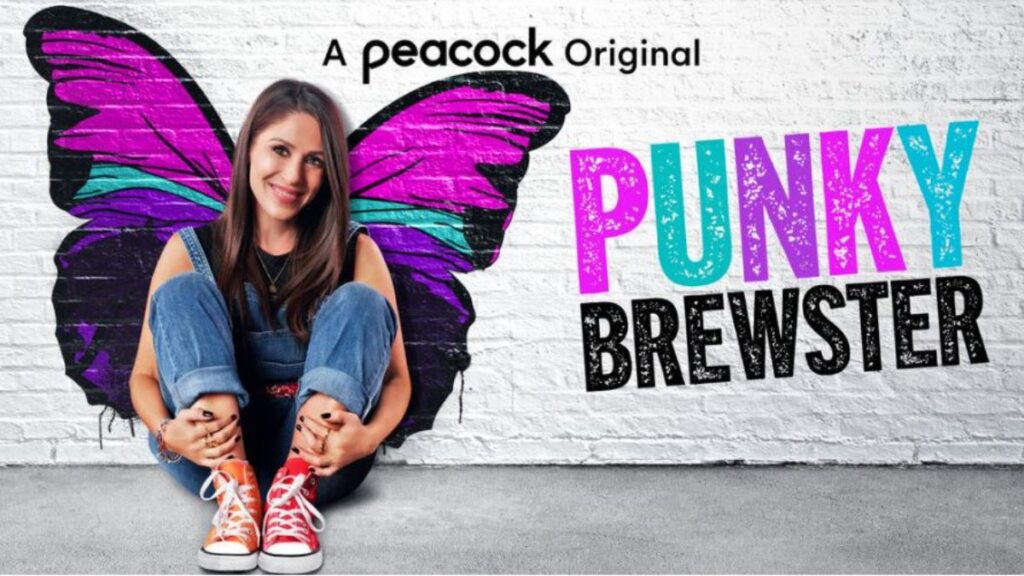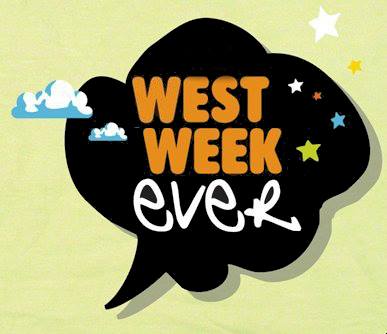 This post is a bit of a bait and switch, as it's not going to follow the format of a typical West Week Ever post. It's really more of a thought exercise, but I've trained y'all that Fridays are for West Week Ever, so here we are. Full disclosure: I've been playing fast and loose with meds lately, so this is probably just a chemical imbalance manifesting itself. Oh well.
So, I just watched the pilot for the Punky Brewster revival on Peacock, and BOY do I have thoughts! If you're not a child of the 80s, Punky Brewster was a 1984 NBC sitcom about a quirky young girl, named Penelope "Punky" Brewster, who's taken in by an old man after she's abandoned by her mom at a grocery store. That's the most bare bones description I can give the show, but it also tackled the problems with the foster care and adoption systems, as well as the fact that when you adopt someone, they're saving you as much as you're saving them. While it skews sorta dark on paper, it was a nice, feel good 80s sitcom, as Punky got into typical childhood hijinks with her friends Cherie, Margot, Allen, and her dog, Brandon. It even got a cartoon spinoff, It's Punky Brewster, where those animated hijinks included the alien, Glomer.
As a self-professed "student of television", I've always gravitated more to NBC history than other networks. While The Cosby Show was the king of the hill at the time, I always felt that Punky Brewster had NBC in its blood. So, it's a nice sentimental choice for NBC to use it to bolster their streaming library. As the story goes, the Punky character was based on a childhood crush of then-NBC chief Brandon Tartikoff. Meanwhile Punky's dog, Brandon, was named after Tartikoff himself.
In recent years, ABC has taken over as the Family Sitcom Network, but before Seinfeld and Friends, this was the kind of thing NBC really tried to make happen – usually with little success. Sure, Family Ties was a hit, but for every Family Ties there was It's Your Move, The Tortellis, and The Torkelsons just waiting in the wings to fail. Try as they might, NBC just couldn't get the nation to buy into their long line of positive family sitcoms. Hell, even Punky didn't work out, which is why it was cancelled after the second season, but revived in first-run syndication for another 2 seasons. I say all of this to ask Who thought bringing back Punky Brewster was the right thing for 2021? And if it didn't really work out then, why would it work out in an even more cynical era than the generation that birthed it? They simply don't make TV like that anymore, for better or worse. As an 80s kid consumed with nostalgia for underdog projects, I'm probably tailor made to be the audience for this thing, yet I did not want it.
News of sitcom revivals makes me feel anything along the range of "Why?" to "Morbidly curious". But Punky Brewster had been a NO for me from the moment it was announced. Maybe it's because George Gaynes, who played her adoptive dad, Henry, is dead, or the idea that I really didn't think a character like Punky would have much to say about the world in 2021. Whatever it was, I was never filled with confidence about this project. As news started to trickle out about it, I started to waffle. They got Cherie Johnson back as Punky's best friend. Yay! They also cast Freddie Prinze Jr as her ex-husband. Boo! Then there was the synopsis, explaining that Punky's now a single mom, struggling to raise 3 kids while dealing with residual feelings for her ex-husband. I know the original series had a bit of adversity, but I was kinda hoping to see Punky in a setting where she wasn't "struggling". Hadn't she been through enough? This isn't Grace Under Fire! Anyway, we're still in a pandemic, I'm stuck at home, and Peacock Premium is free with Xfinity, so I decided to give it a chance when the whole season dropped this morning.
I don't remember the last time a pilot was this much of a rollercoaster ride. It starts out ROUGH, added to the fact that I was caught off guard by it being a multi-cam, canned laughter sitcom. It's clear it's not a real studio audience, and it's always queued to pop whenever Punky says something she would have said in the original show, like "Holy macanoli!" (Why a 40 year old woman would say that is completely beyond me). It feels like they've thrown a ton of TV tropes into a blender here, just to see what shakes out: Free spirited, slightly immature mom; Smart teenage daughter who's more levelheaded than mom; possibly gay son; and the list goes on and on and on. After they shake off the cobwebs, though, something special starts to emerge.
It turns out Punky isn't exactly struggling the way the press release had implied. She had actually been a successful photojournalist – having learned photography from Henry. So, it's nice that she's carrying on that legacy. The only reason she changed careers is because she wanted to spend more time with her family, so now she focuses on weddings and parties. Over the years, because of marriage and "momming", she has lost her sense of self. No longer is she the quirky girl who wears different colored shoes. Now, she's a mom, a business owner, and an ex-wife. That all changes, however, when a young foster child named Izzy comes into her life, who just happens to remind Punky of herself at that age. Through her interactions with Izzy, Punky starts to remember who she is. The confidence comes back, as do the mismatched shoes. By the end of the episode, Punky decides to take Izzy in, and you get the impression that the arrangement will be just as beneficial for the two of them, as it had been for Punky and Henry. I hate the phrase "the feels", but I had ALL of them by the end of that episode. Oh, and it ends with something that is totally telegraphed halfway through, but still manages to hit you when it happens.
The cast is great. Luckily, Soleil Moon Frye never had a bigger role, so she IS Punky. It's not clunky, as if they recast her, but you're also not left seeing her as some other character she's played. It's nice to watch her sort of "rediscover" herself. For whatever reason, I've never been a Prinze fan, but he's good here. I really like him. He's almost too good. Like, "Y'all got divorced why?" And the kids are really strong. They've been saddled with some pretty cliché tropes, but I'm curious to see what they do with them.
I've been ranting a lot on Twitter lately about the fact that networks seem to have abandoned their on air counterparts for their streamers when it comes to series development. Most new series announcements lately are for Peacock and Paramount+, but what of NBC and CBS proper? People like to think network television is dead, but it doesn't have to be. In my mind, the streaming networks should be for the experiments that wouldn't necessarily fly on network television. Take A.P. Bio, for instance – NBC saw something special in it, but the ratings weren't there. Instead of canceling it, they sent it to Peacock, which sort of felt like it was being "busted back down to the minors". Maybe that's an unfair thing to say, but that's how it came off, which weren't necessarily the best optics for a new streamer trying to make a name for itself.
Right now, ALL Peacock really has going for it is that it's the exclusive streaming home of The Office. As far as original programming, they've got the Saved By The Bell revival and Punky. As they taught us in Sunday School, "The foolish man built his house upon the sand." Let's just say that I don't have the most faith in Peacock, which saddens me as a member of Team NBC. That said, if streaming exists to give shows like Punky Brewster a chance, then I get it. I'm here for it. Network TV would eat this show alive, as there's no place for it on a 2021 schedule. It skews more Disney Channel than network; the only difference between this and Raven's Home is the lack of psychic powers. I don't want networks to forget about their on-air obligations, but if they want to use streamers as time capsules and incubators, then have at it. Fill them up with reboots and revivals. Punky Brewster is a special show, and it was going to take special circumstances to get it made. On paper, I didn't understand why this show needed to exist, but after watching it, I see what they're going for. 30 years later, NBC is still trying to make the feel good sitcom happen, and you're damn well gonna watch it (…if you have Peacock) because it's all they've got right now. TL;DR, the Punky Brewster revival is a special show, with a lot of heart. It's gooey, cheesy fun, and you don't find a lot of stuff like it anymore. I mean, not every show has to be Breaking Bad. I know I'll definitely be watching the other 9 episodes. So, with that, Punky Brewster had the West Week Ever.